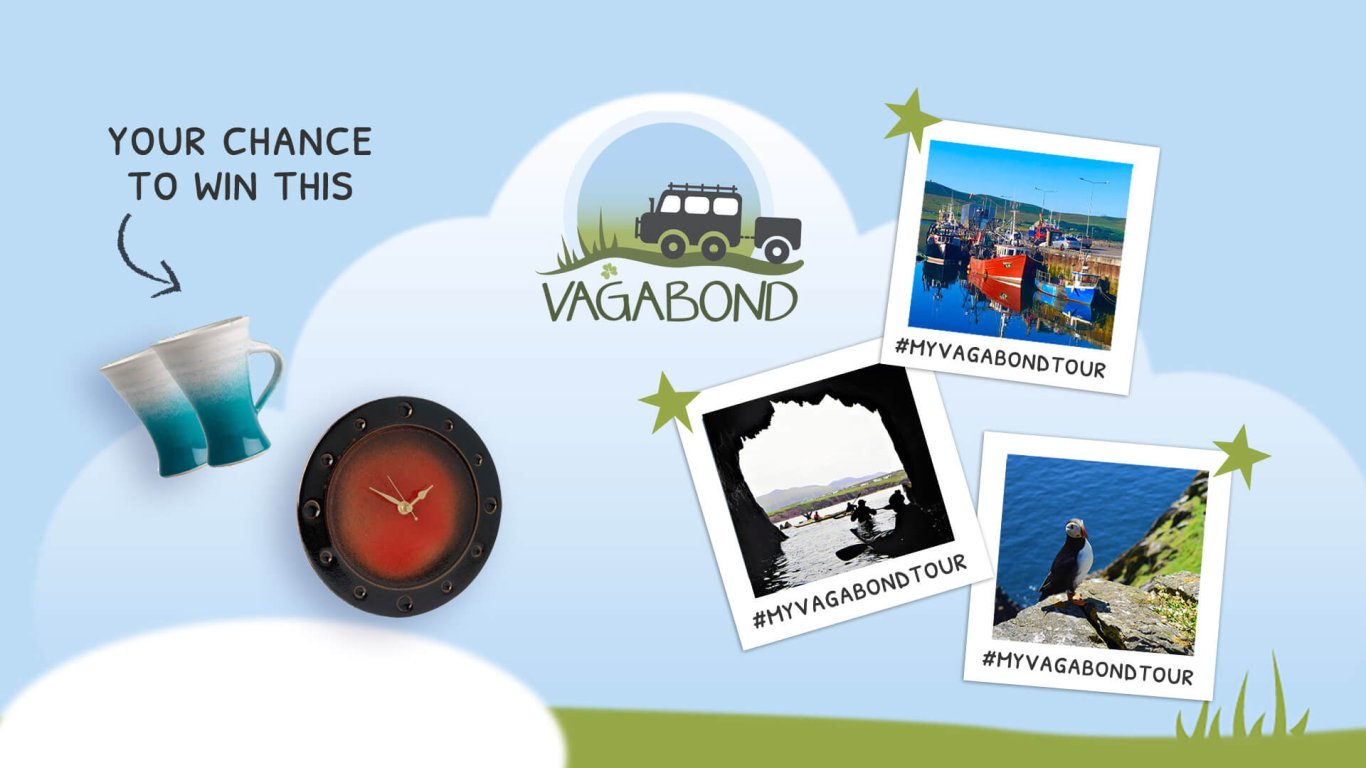 We blinked and it's August! As the old saying goes, time flies when you're on a Vagabond tour......or something like that! Ireland in August is beautiful. It's a great time of year to visit as the weather is usually at it's warmest, wildflowers are in bloom all over the country and we have many festivals going on. With average temperatures hitting 16C (60F) and sea temperatures around (15C (59F) it's perfect beach weather!
Looking for more information on Ireland in August? Check out our blog on why it is a great month to visit here.
How to Win
To be in with a chance to win, you'll need to submit your best Vagabond or Driftwood tour photo(s). Share photo with us on Facebook or Instagram. Don't forget to include the hashtag #MyVagabondTour.
The Prize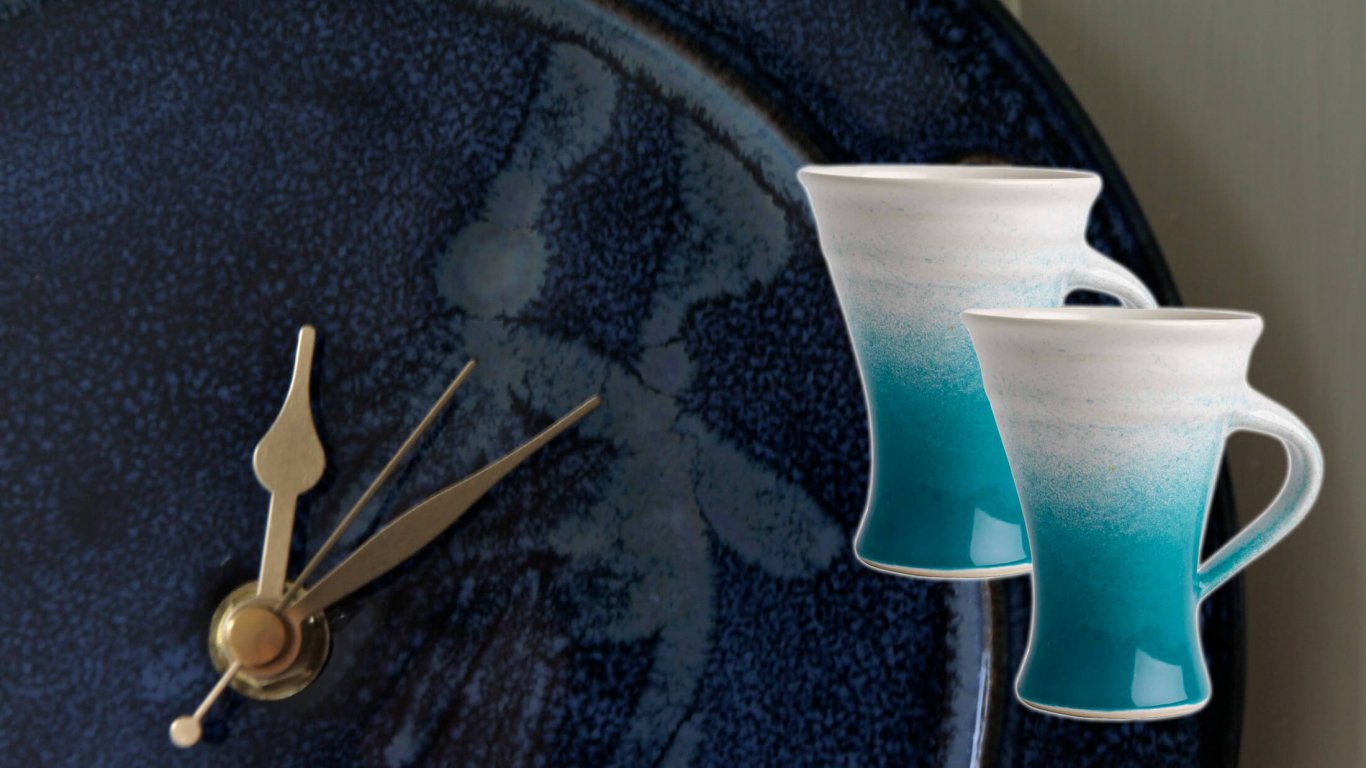 Louis Mulcahy Handmade Pottery is located in the famous little Kerry town of Dingle. Here they have a shop, workshop and café. In 2014 The Craft Council of Ireland described Louis as 'the godfather of Irish craft'. We are very grateful that they have kindly donated a beautiful handmade clock and a set of two mugs. Amazing Irish souvenirs!
When Louis Mulcahy won first prize for pottery in the National Crafts Competition in 1975, he decided to move his workshop from Dublin to Dingle. His vision was to produce the aesthetically and technically best pottery and to develop a studio/workshop which would leave an indelible print on the long term history of Irish handcraft. He has certainly succeeded, in 2004 he became the first Irish craftsman to receive an honorary degree from the National University of Ireland in recognition of his artistry and the prosperity it has brought to his community.
We are very grateful for their generosity and support.
How to Enter Our #MyVagabondTour Photo Competition
Upload your best 5 photos to our Facebook Page, or tag us on Instagram. Don't forget to include the hashtag #MyVagabondTour. There's a strict maximum of five entries per person. Photos can only be entered once. Your deadline is Saturday 31st August! If you're going on tour in August and miss the deadline, don't worry; we'll have another photo competition next month.
How is the Winner Chosen?
Facebook and Instagram have the power! The top 5 images (as selected by us) will be uploaded to our Facebook and Instagram accounts on Monday 2nd September. They'll then be voted on by our fans, followers and the general public. The winning photo will be the one with the most combined Facebook and Instagram likes by midday (Irish time - GMT) on Thursday 5th of September - so tell all your friends!
Uploading your photo(s) to Facebook
On our Facebook Page simply click in the box that reads 'Write something on this page', and then click on the photo tab. All that is left to do is upload your photo(s) from your computer/phone or tablet – simple as that.
Terms and Conditions
In the event of any dispute regarding the rules, conduct or the results of a competition, the decision of Vagabond Tours of Ireland will be final.
The competition is not open to Vagabond Tours of Ireland employees or contractors, nor their immediate family members.
The photo must have been taken during a Vagabond or Driftwood Tour of Ireland.
The image must be taken by you, and you must hold full copyright over the image.
Entrants will still retain full copyright over any photo entries. By entering, you give your consent for Vagabond Tours of Ireland to use your entry in all future marketing material.
Entrants must be over 18 years old.
There is a maximum of five entries per person.
Once a photo is entered, it can not be entered into subsequent photo competitions.
Vagabond Tours of Ireland reserves the right to cancel, terminate, modify or suspend a competition and/or vary competition rules or prizes at any time without prior notice.
Vagabond Tours of Ireland reserves the right to disqualify any contestant for any reason whatsoever in its sole discretion.
Closing date for the competition is the 31st August.