With a backdrop of Irelands highest mountain range, the Mac Gillicuddy Reeks and nestled in the Caha Mountains, Drumquinna Manor is the ideal location for a Glamping oasis. This is the most luxurious camping I have ever experienced!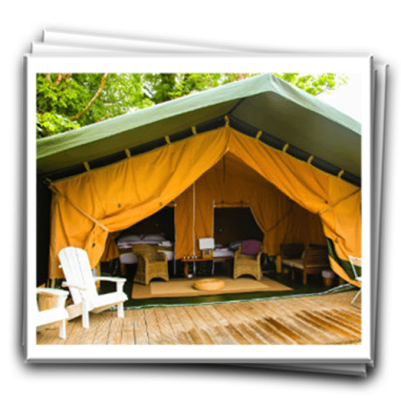 Here, you can get back to the basics of those scout or girl guide days of roasting marshmallows on an open fire and telling ghost stories. Watch out during these fireside chats for flitting fairies who are known to appear through the magical mists.
You may fancy wandering down to the Boathouse Wine Bar and Bistro to sip on an iced gin and tonic or to indulge in the delicious local mussels or simply cook up a storm in the kitchen facilities.
Our new Glamping addition to the Vagabond experience underpins everything our quirky experiences offer the adventurer.
Thats all before an almost al fresco nights sleep in your safari tents which are equipped with five-star king size mattresses and goose-down duvets.
Where better to waken to the sun rise!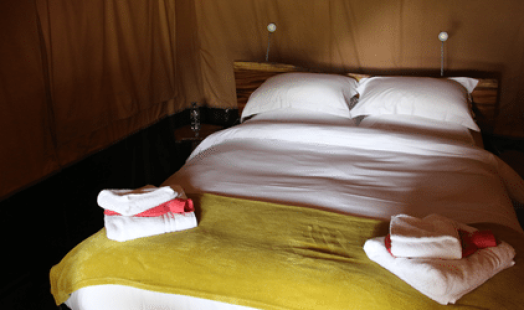 Kenmare colour
A few miles from Drumquinna Manor is one of County Kerrys most picturesque towns, Kenmare (An Neidn, the little nest), which bustles with colourful shops, music and crafts.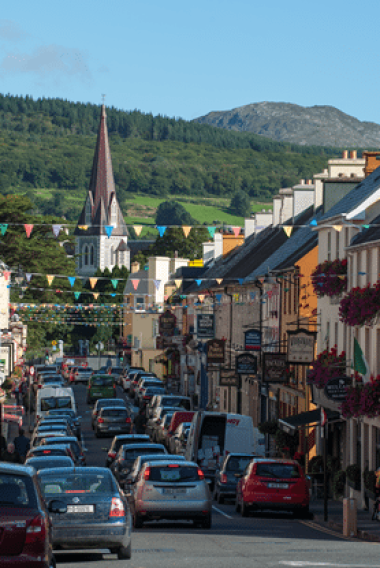 Interestingly, this entire area was granted to an English scientist, Sir William Petty by the notorious soldier, Oliver Cromwell, for his completion of the mapping of Ireland, in 1656.
However, Kenmare has even more ancient roots with one of the largest stone circles in the south west of Ireland close to the town. This confirms evidence of human habitation in the are during the Bronze Age.