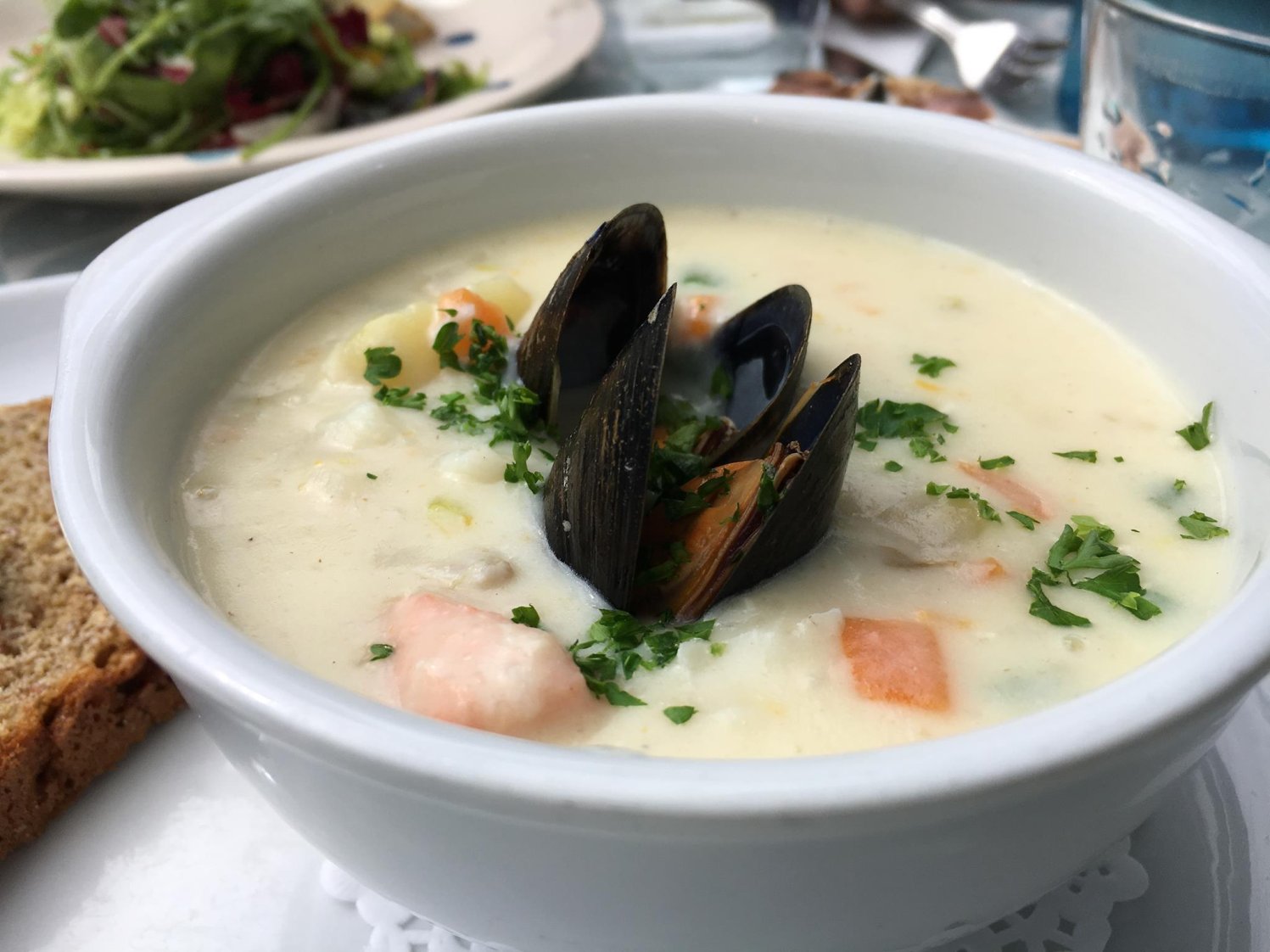 Serves: 4
Prep Time: 15 minutes
Cooking Time: 60 minutes
Ingredients
11 oz / 300 g potatoes, cut into wedges
1 tbsp of olive oil
1 large onion, diced
1 garlic clove, diced
cup / 115g bacon (optional)
0.5 oz/ 1 tbsp of plain white flour
10 oz / 300mls of fish stock
10 oz / 300 mls of milk
Pinch of mace
Pinch of cayenne pepper
9 oz / 250g of cooked mixed shellfish
11 oz / 300g of mixed fish pieces
1 bunch parsley, chopped (to serve)
Cooking Method
Step 1: Add potatoes to a large pot of boiling water. Cook for 15-20 minutes, or until soft.
Step 2: While potatoes are cooking, heat olive oil in a saucepan over a medium heat.
Step 3: Add onions, garlic and bacon (if using). Cook over a medium heat until onions soften and become translucent.
Step 4: Add flour to onion mixture. Stir to prevent from sticking and cook for 2 minutes.
Step 5: Drain your potatoes and, along with the fish stock, add to the saucepan. Simmer for 10-15 minutes.
Step 6: Add the milk, mace and cayenne pepper
Step 7: Pour in fish and shellfish and stir. Turn down the heat, allowing flavours to infuse for 15 minutes.
Step 8: Pour into deep bowls to serve. Sprinkle some parsley.
We suggest serving your Irish seafood chowder with thickly-buttered Irish soda bread.