While in Africa, Rob and Amy saw the safari and 'overland' tours that were so popular there. Amy and Rob realised that a similarly adventurous way of seeing Ireland would be a fantastic experience for visitors.
Ireland may not have the lions, elephants and deserts of Africa. But we boast great scenery and fascinating history. Plus a few wild creatures running loose. Just what you need for a good safari. This was an idea for an Ireland vacation tour unlike anything that currently existed.
2023 marks quite a milestone for Vagabond. It's our twenty-first year in business!
On 6th February 2002, Rob led his first ever Vagabond tour of Ireland.
The original VagaTron tour vehicle was a modified 1990 Land Rover Defender and it escorted hundreds of guests on their dream tours of Ireland.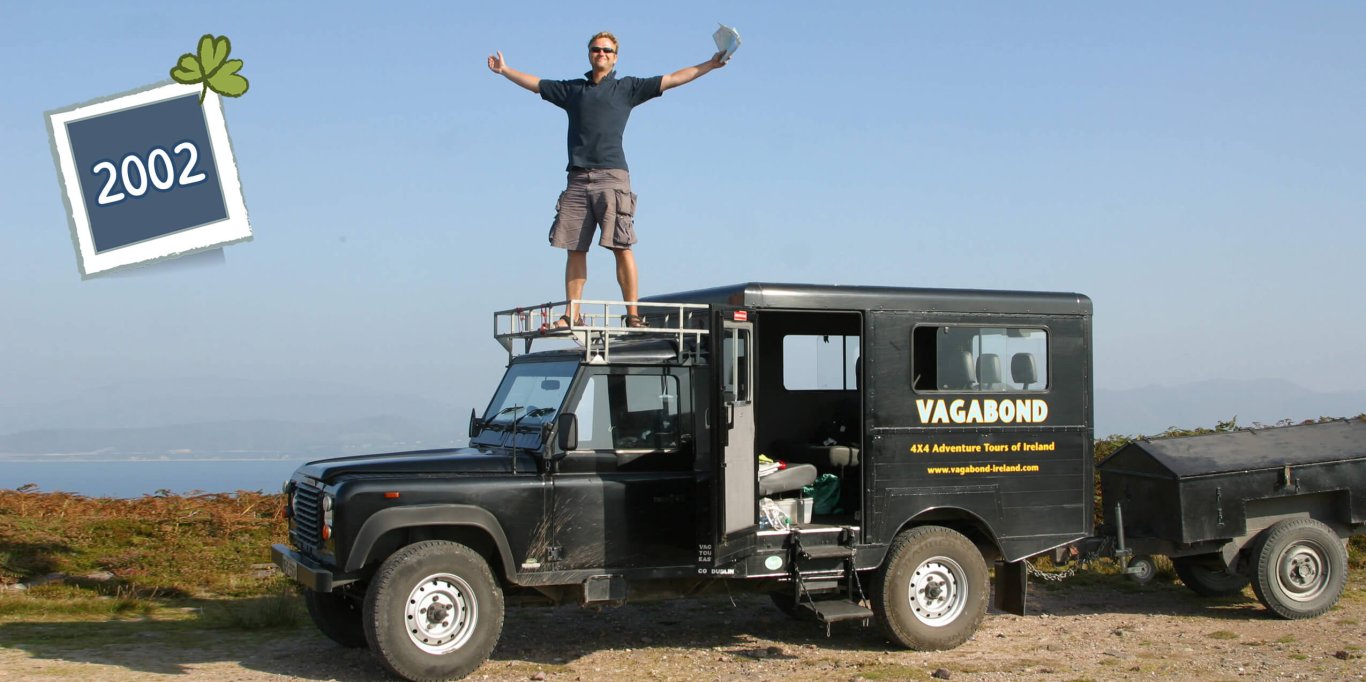 Since 2002, Vagabond has grown steadily year-on-year. Our vehicles have changed a bit too! Our Ireland vacations have evolved and grown as we've learned more and more about our country, about everything that makes Ireland special.
21 years later, we are still here. Still having fun, still family-run and independent, still exploring and still growing.
In fact, we have developed such a diverse range of tours of Ireland that many of our guests come back for a second or third tour, both on our more active Vagabond Ireland Tours and on our more relaxed Driftwood Ireland tour packages.
If the reviews are anything to go by, we are still living up to our mantra: We Want You To Love Ireland As Much As We Do!
A massive THANK YOU to everyone who has supported us over the past 20 touring seasons.