You'll know by now that our small-group tours of Ireland offer your window into Irish landscapes, culture and history.
But where are the Irish destinations that are the most remote, the least-visited or have the purest air?
Read on to find out our top secret hotspots...
🗺️ Furthest Point From The City: The Beara
If you want to get away from it all, the Beara is wild as wild can be. This peninsula lies at Ireland's southwestern extremity.
It's 400 kilometres (almost 250 miles) from the village of Allihies on the Beara to Dublin; that's 5 hours of driving.
It feels like a world away from Ireland's cosmopolitan capital.
You leave the motorway in Cork. Then the roads taper to grass-covered lanes.
The lanes come to an end at deserted coves. Then there's nothing but a rocky shore and crystal clear waters.
🌬️ Where Is The Best Air Quality in Ireland?
It goes without saying that the best air quality tends to occur far from urban areas.
Ireland is located at the extreme edge of Europe. We have few major cities.

Even better, the prevailing southwesterlies continually freshen the skies above Ireland. The Wild Atlantic Way has some wild Atlantic wind!
Many points in Ireland boast pure and unadulterated air quality.
Here are some of the purest destinations that you can visit with Vagabond and Driftwood Tours:
Read more about Ireland's Best Cities in our dedicated guide
⛰️ Galway & Mayo: Lowest Population Density in Ireland
Ireland already boasts one of the lowest population densities in Europe.
There are 181 people per square mile (70 per square kilometre) in Ireland.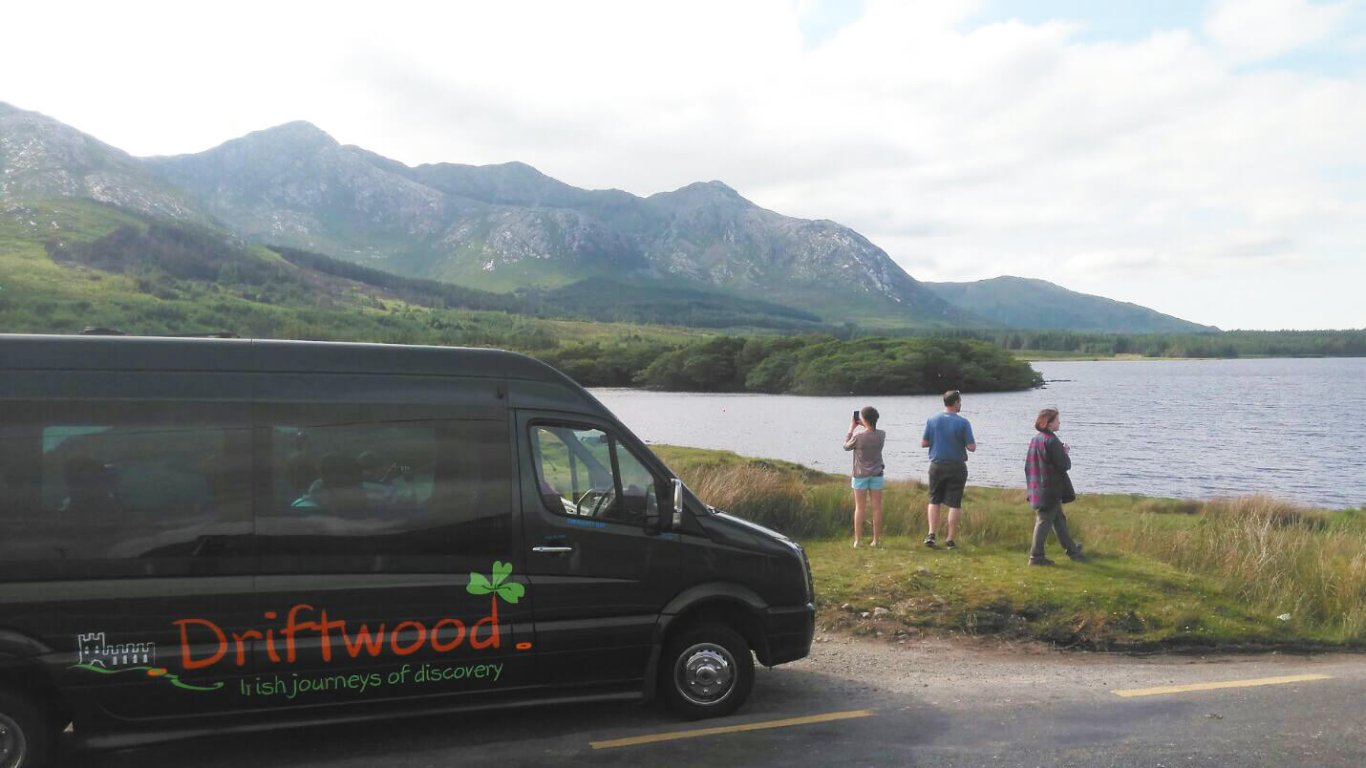 New Jersey, by contrast, has 1,215 people per square mile. New York has 413.
Even California, with more than five times the land area of Ireland, has a population density of 256 people per square mile.
Within Ireland, the western region of Galway, Mayo and Roscommon has the lowest population density. You'll find just 33 people per square kilometre here; just half of the national average.
☀️ Where Is Ireland's Emptiest Beach?
It's a closely-guarded VagaGuide secret!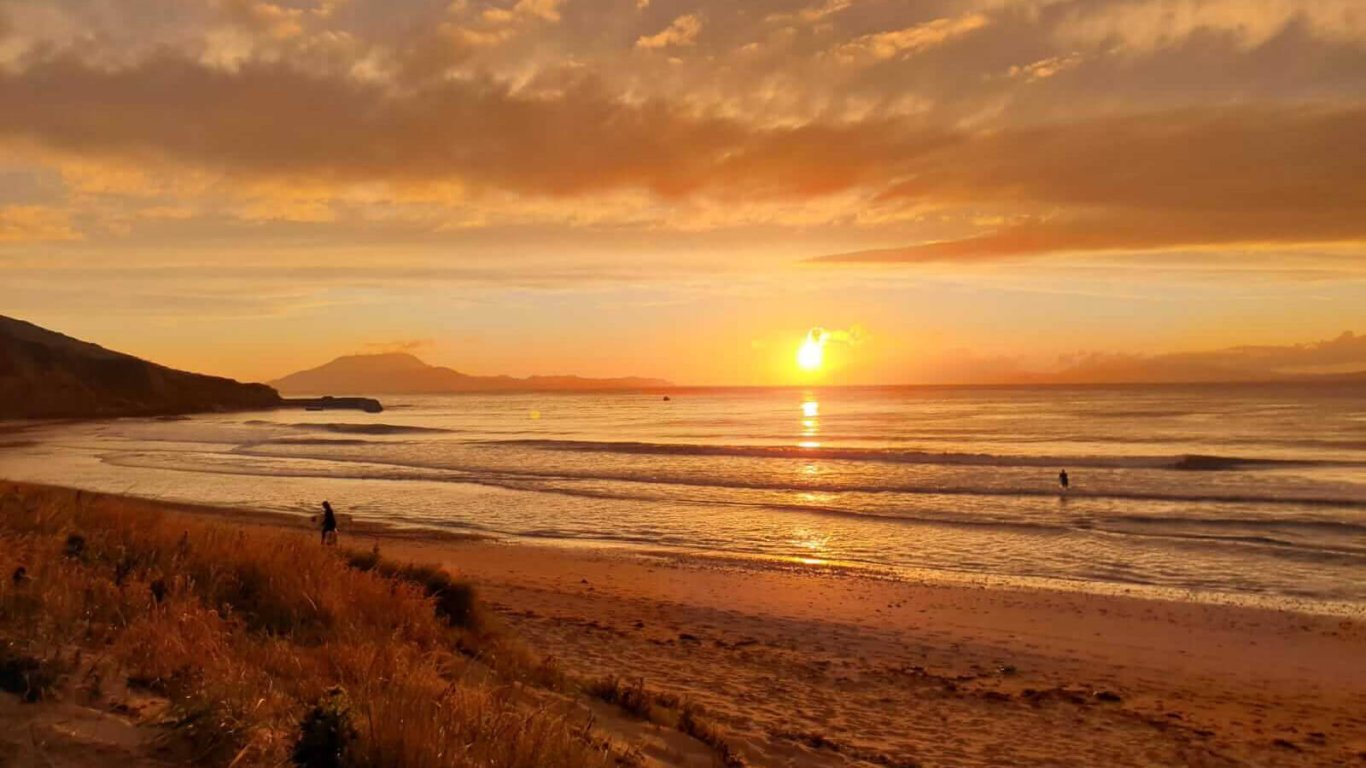 We do have some favourites that we can tell you about though...
Maghera in Donegal
Derrynane on the Ring of Kerry
Inch on the Dingle Peninsula
Ireland is a small island. But with a jagged coastline that measures more than 3000km in length, beautiful beaches are in plentiful supply.
You'll just have to come on tour to find out the best one!
🏞️ The Least-Visited Place In Ireland
Northwestern Mayo is about as far off the tourist trail — any trail, in fact — as you can get.
Roads literally come to an end here, tailing off into tall mountains, wild moorlands and vistas of distant islands.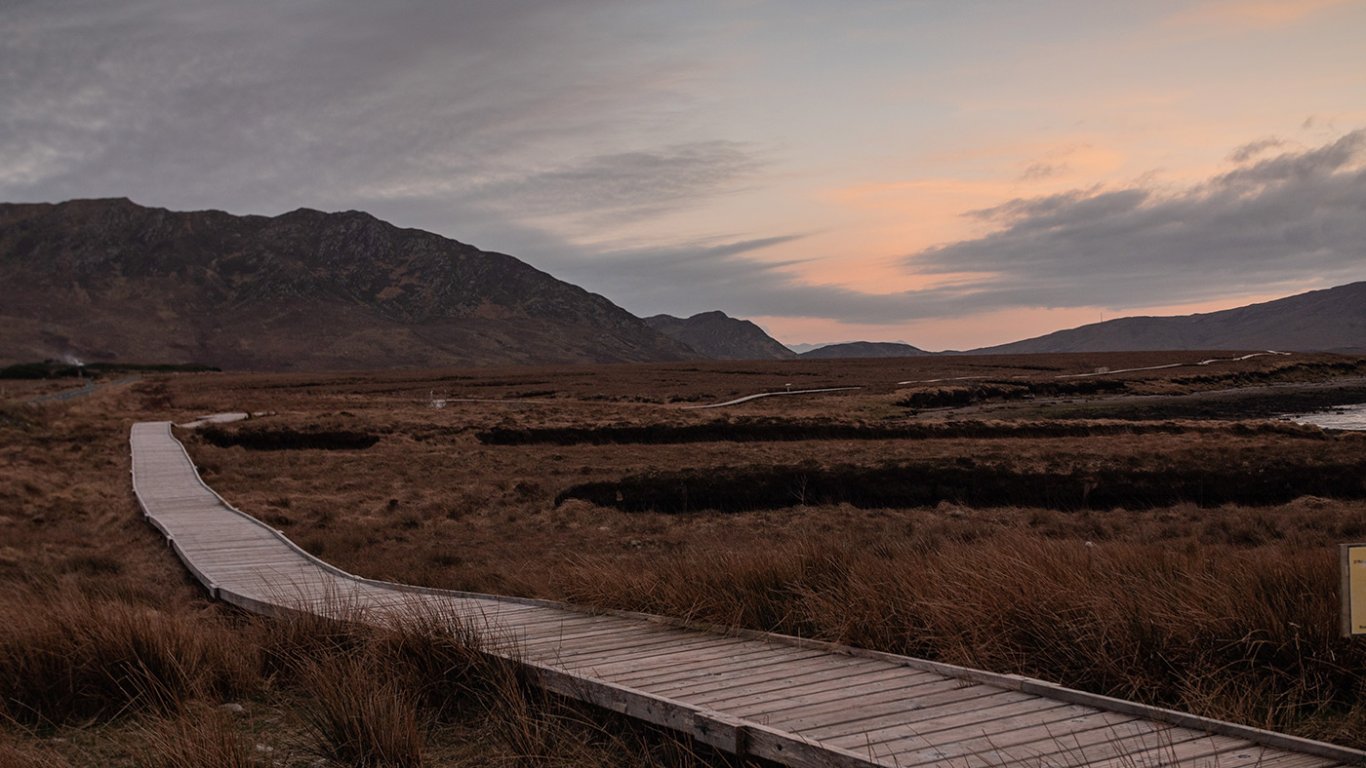 Wild Nephin Ballycroy National Park sums up the region. It includes Atlantic blanket bog and mountainous terrain, covering a vast uninhabited and unspoilt wilderness dominated by the Nephin Beg mountain range.
Our 7 Day Vagabond Magnetic North Adventure Tour explores this unbelievably wild corner of Ireland.
🧭 The Most Underrated Place To Go In Ireland
While Cork, Kerry, Clare and Galway are deservedly world famous, Ireland is stuffed with lesser-known destinations that are equally gorgeous.
We think the northern coast is an under-appreciated gem, even by some people within Ireland.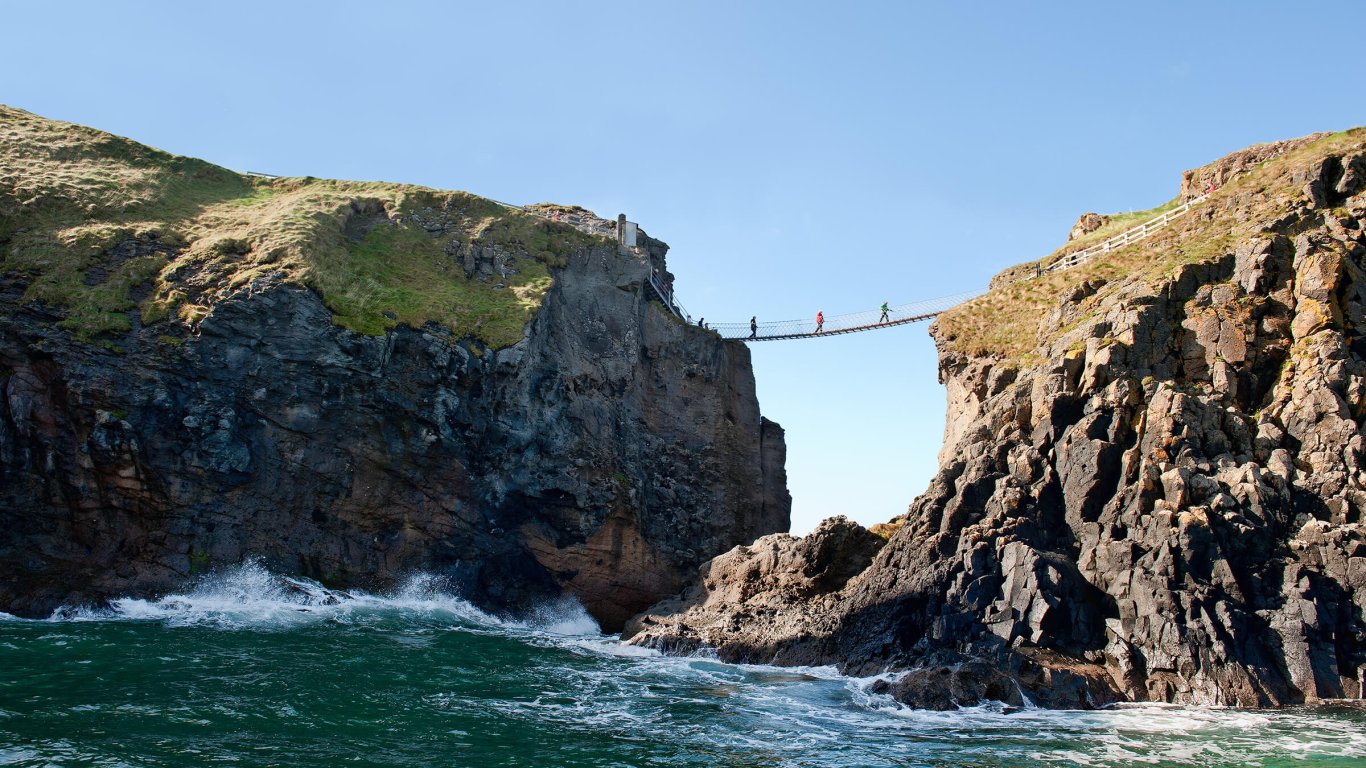 Highlights include:
A UNESCO World Heritage Site at the Giant's Causeway
The stunning Glens of Antrim
Excellent coastal hiking trails
Chalk cliffs and other unique geological formations
Surfing at Portstewart
There's no obvious reason why the Causeway Coast should be so overlooked by travellers. But overlooked it remains.
Join VagaGuide Darran for a coastal tour of the Causeway Coastal Route in Northern Ireland
Remember, we run two tour types:
Relaxed Driftwood Journeys of Discovery take you off the tourist trail to Ireland's most unspoiled scenic and historic locations.
Active Vagabond Cultural Adventures go offroad to hike, bike and kayak through remote areas of natural beauty.
Both our tour types go off the beaten path to these incredible Irish destinations.
Read about more of the most beautiful places in Ireland