We are often asked, is there dangerous wildlife In Ireland? The simple answer is no. Just like its climate, Ireland's flora and fauna is incredibly mild. Ireland enjoys...
🐍 No Snakes
🦂 No Scorpions
🦈 No Dangerous Sharks
But we haven't let these simple facts deter us from documenting the perils of Ireland's plants and wildlife... Just for the craic, like.
Here we've ranked the country's most dangerous man-eaters on a sliding scale of RRROOOAR!!
🐝 8. Bumble Bees
Laugh you might. Being on the receiving end of a bee sting is no laughing matter!
Ireland boasts no hornets, scorpions or snakes. Our spiders are 99.9% benign (the False Widow Spider is a rare exception). Wasps, bees and the odd horsefly are the most terrifying insects we have to offer.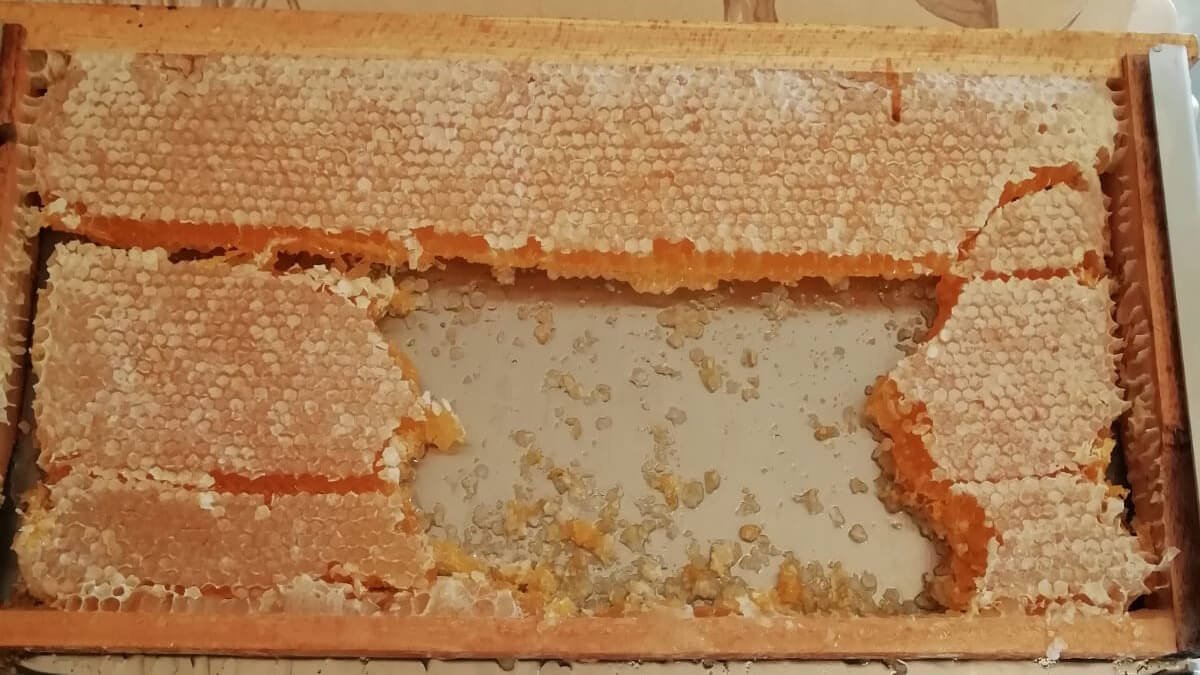 In other words, not that scary at all.
⚠️ RISK FACTOR: BEE CAREFUL
🏵️ 7. Sundew
USA has the Venus Flytrap. Ireland has the Sundew.
This rare, carnivous plant grows in Ireland's wetlands or peat bogs. Its diet consists of insects. The Sundew traps its food in its sticky stalks (so you are probably safe for now).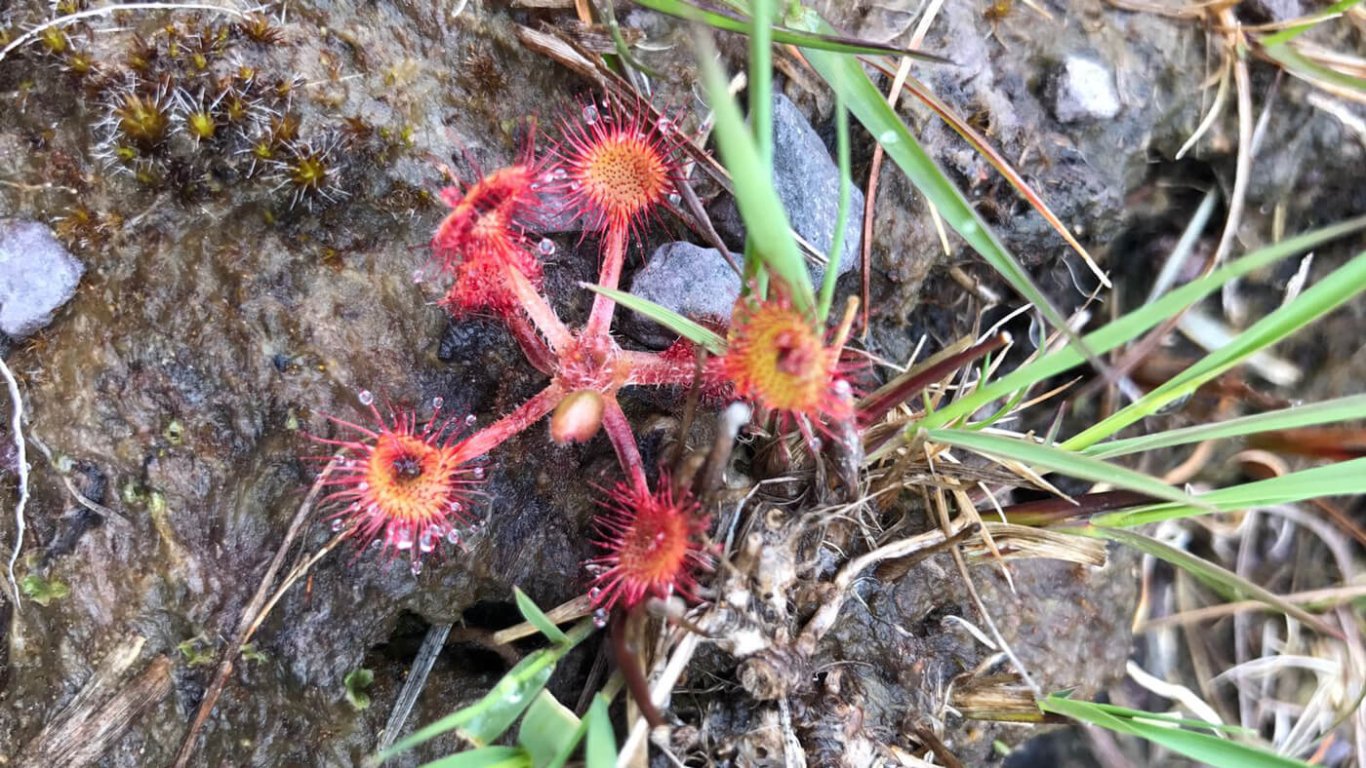 Surprisingly, Sundew is only one of Ireland's various carnivorous plants. Pitcher Plants, Butterworts and Bladderworts also grow here.
⚠️ RISK FACTOR: MINIMAL - UNLESS YOU'RE A FLY
🌿 6. Stinging Nettles
Nettles are Ireland's answer to Poison Oak or Poison Ivy.
Admittedly, the pain from a nettle sting is rarely more than mildly irritating. And the remedy (juice from dock leaves) is normally growing close at hand.
Having said all that, if you're travelling to Ireland with kids, pay attention. Young children who are less sure-footed will not enjoy a fall into a patch of nettles. They are extremely common, occuring in hedgerows, gardens and woodlands.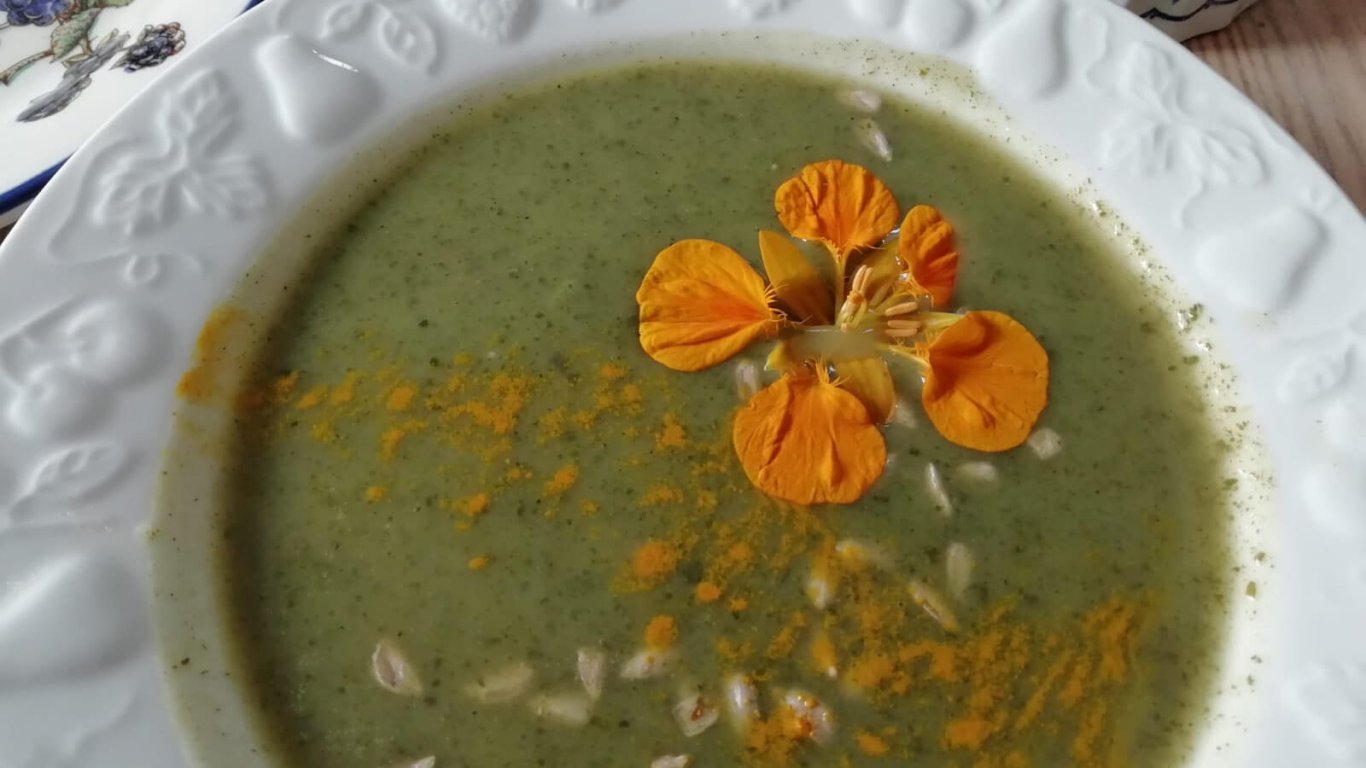 But that's also good news; nettles taste delicous. They are an incredibly nutritious wild superfood. Soup made with stinging nettles is about as healthy as it gets. Revenge is sweet.
⚠️ RISK FACTOR: TODDLERS BEWARE!
🦟 5. Midges
We all know mosquitos. Our Australian and Kiwi guests will be familiar with sandflies. Midges are their Irish cousins.
'Midgies', as they're known, are the bain of many a campsite in Ireland. These tiny, biting flies gather near rivers, lakes or any body of water in warmer weather. And they really — REALLY — love to feast on human flesh.
Luckily, midgie jaws are microscopic. Each bite feels little more than an itchy tickle when compared with a mosquito bite. But midges like company. They normally appear in clouds of hundreds, or even thousands.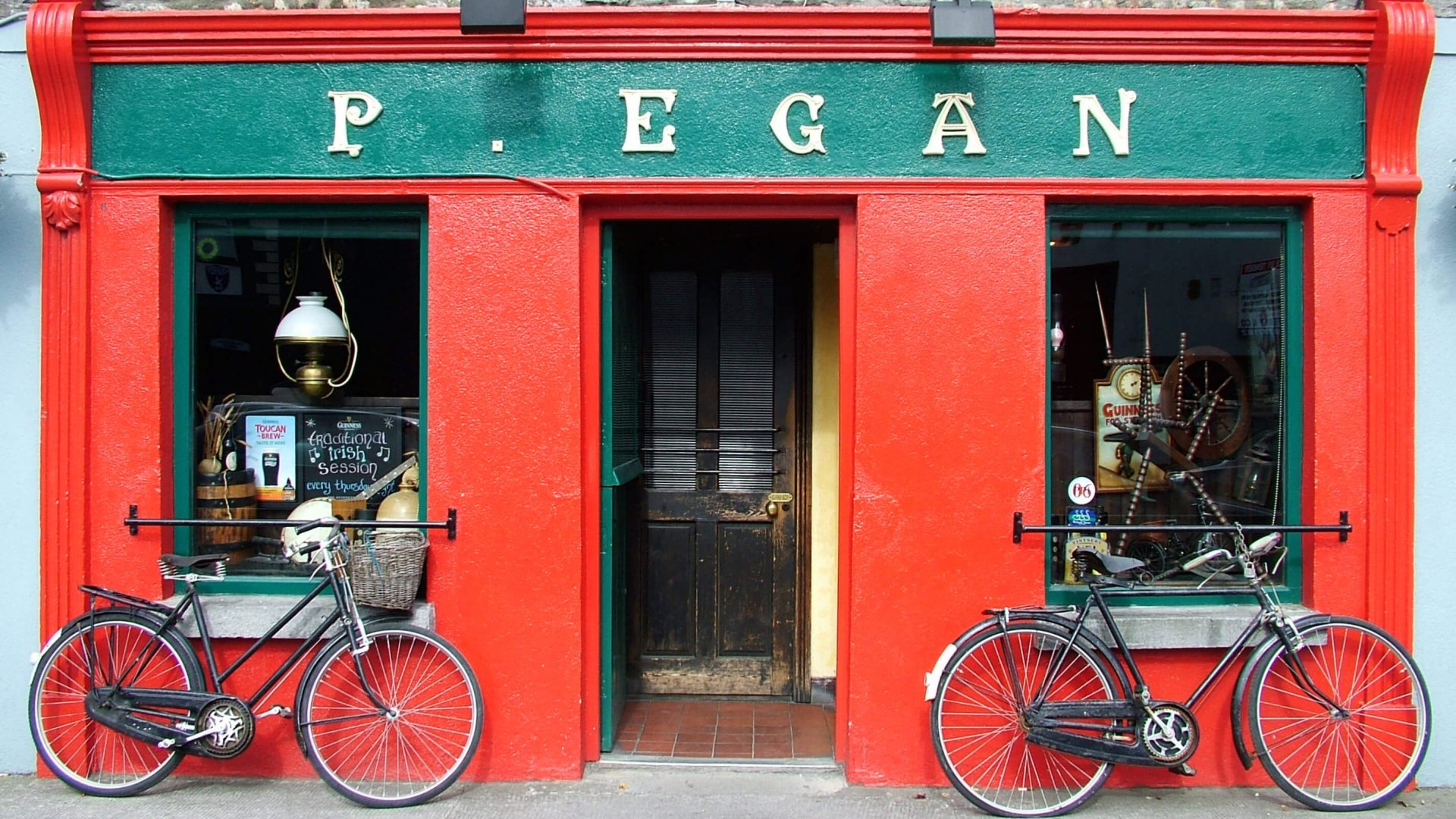 There's little you can do to escape. You could sit very close to a smoky bonfire or hide in a tent. But the sensible approach is run, run for your life - straight into a pub!
⚠️ RISK FACTOR: ITCHY AND SCRATCHY
🕊️ 4. Slea Head Seagulls
Seagulls are clever. Irish seagulls are crafty. But only seagulls from Kerry are 'cute'.
If you're lucky enough to have toured the gorgeous Slea Head Drive near Dingle with us, the chances are that you know exactly what we're talking about.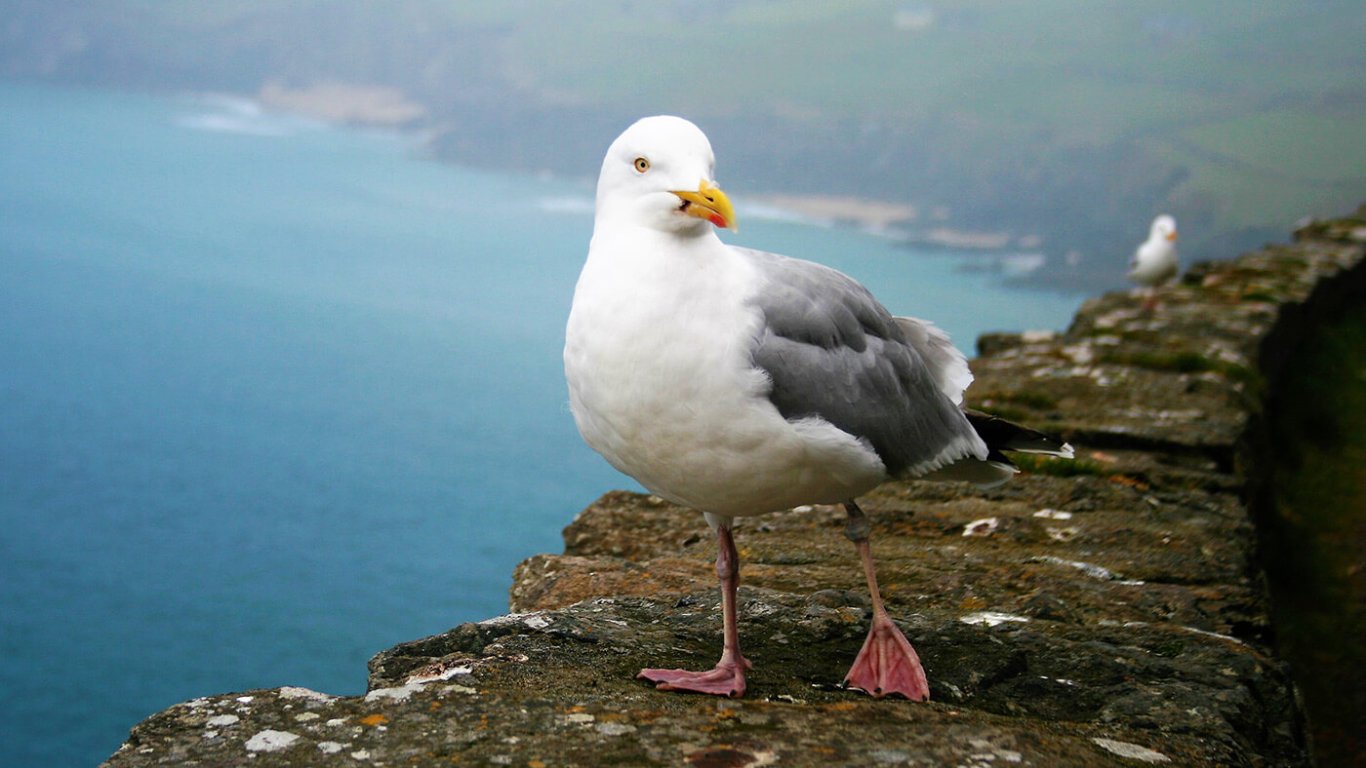 Watch your sandwiches carefully. Guard your lunch with your life!
⚠️ RISK FACTOR: YOU MAY GO HUNGRY
🦈 3. Basking Sharks
Luckily, swimmers and surfers along the Wild Atlantic Way don't have to worry about the threat of man-eating sharks.
Yes, this is a shark. Yes, it's quite large (up to 8 m or 26 feet in length). But, no, the Basking Shark is NOT a man-eater or even considered remotely dangerous.
The second-largest fish on planet earth is a gentle giant. Basking Sharks pay regular visits to Ireland's Atlantic shores to feed on plankton (not humans). In olden times, they were even hunted for their oil.
⚠️ RISK FACTOR: NEGATIVE
🐮 2. Bulls
Our small-group tours visit the lesser-visited corners of Ireland. That sometimes means passing by or even through farmland.
All livestock should be treated with respect. Even if you're leaning over a gate to pet a sheep or donkey, be careful. Spread your hand wide if you're offering a grassy snack.
But a male cow is different. Bulls are not to be trifled with. NEVER enter a field unless you know for certain there isn't a bull present. They are huge, heavy animals and can often be aggressive.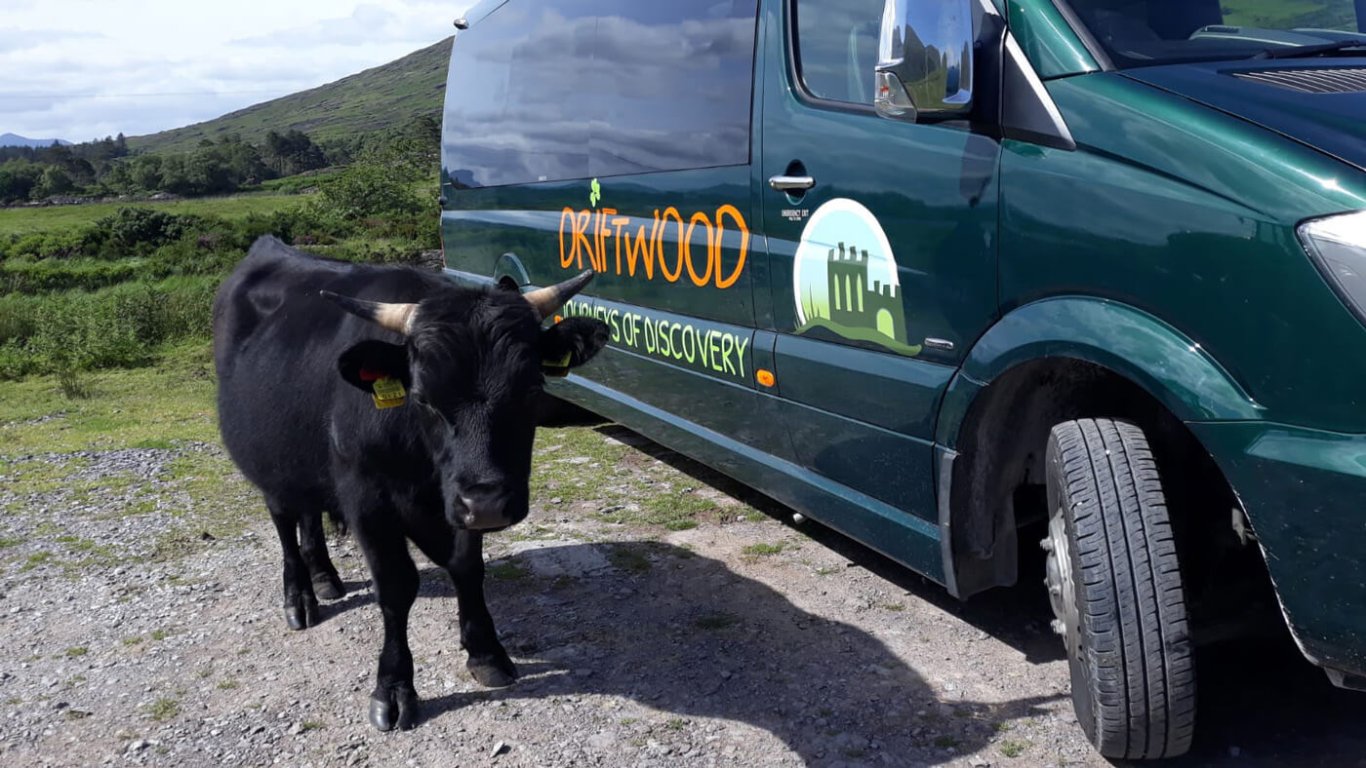 Stick with our amazing VagaGuides and you'll be grand, sure.
⚠️ RISK FACTOR: RED FLAG!
⚡1. Jellyfish
Ireland has no ever-present dangerous jellyfish species. But when our seas warm up during summer and autumn, shoals of more exotic jellyfish are sometimes washed ashore after storms.
This is when swimmers, surfers and walkers have to watch their step on Irish beaches.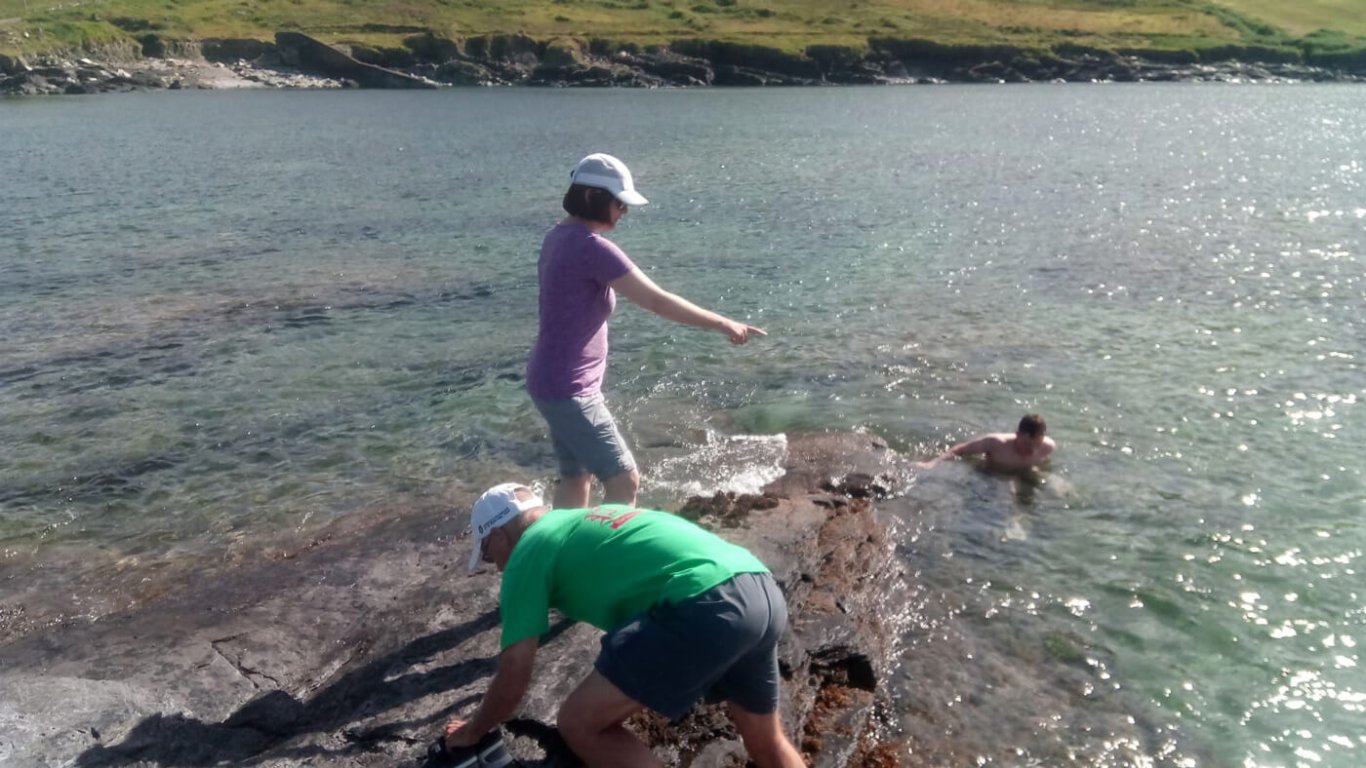 The most painful stings and reactions come from these jellyfish species:
Lion's Mane
Portuguese Man O'War
Compass
Blue
Pelagia
Barrel
⚠️ RISK FACTOR: I DON'T THINK YOU'RE READY FOR THIS JELLY