We have two tour vehicle types to match our two tour styles.
You'll either be touring Ireland on a Mercedes 15-seater Drifter or a Merdeces 13-seater VagaTron.
Vagabonds tour on rugged VagaTron 4×4 tour vehicles. These are offroad versions of regular Mercedes mini-coaches.
VagaTrons are specially converted to carry 13 passengers.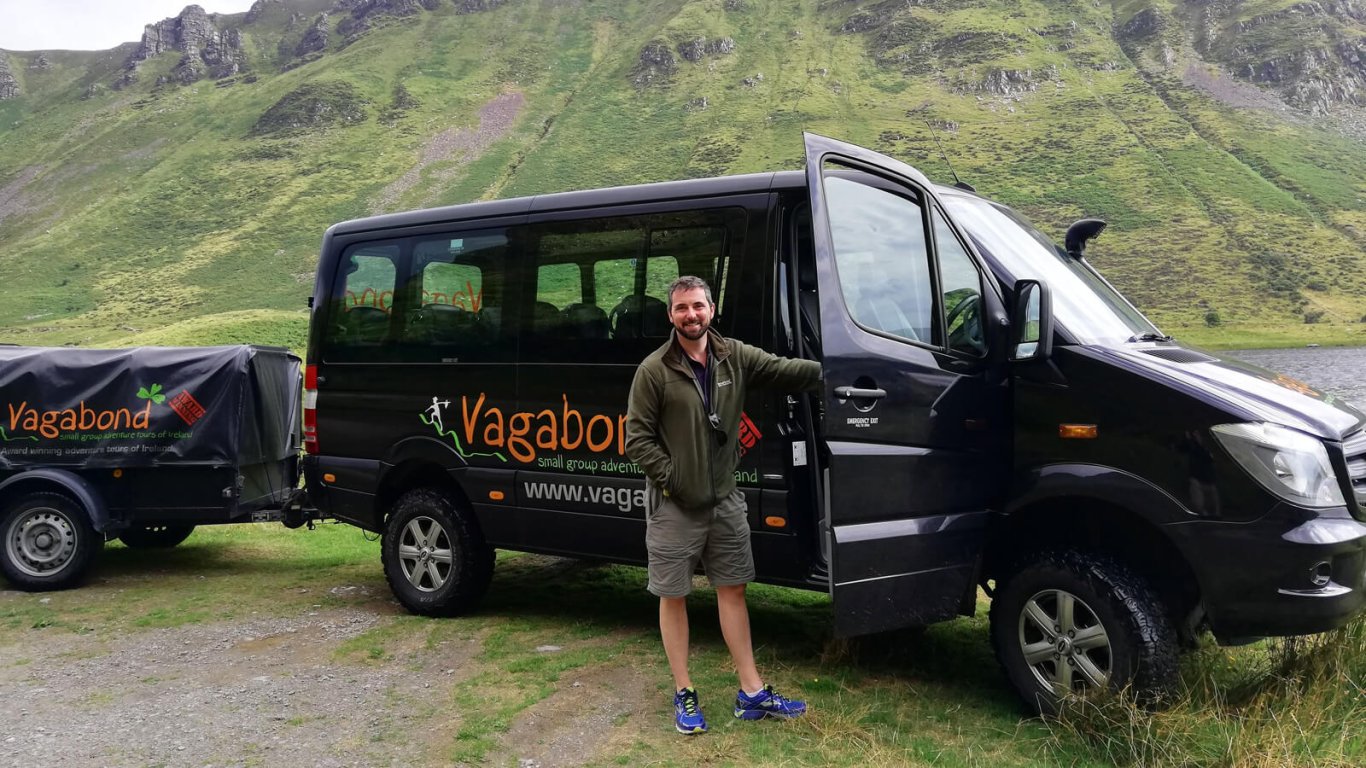 Fun and chunky, with a dollop of go-anywhere attitude, our VagaTron vehicles are surprisingly spacious and comfortable too.
Guest luggage and equipment is stored in a trailer pulled behind the Tron.
Driftwooders tour Ireland on our slick and comfortable Mercedes mini-coaches.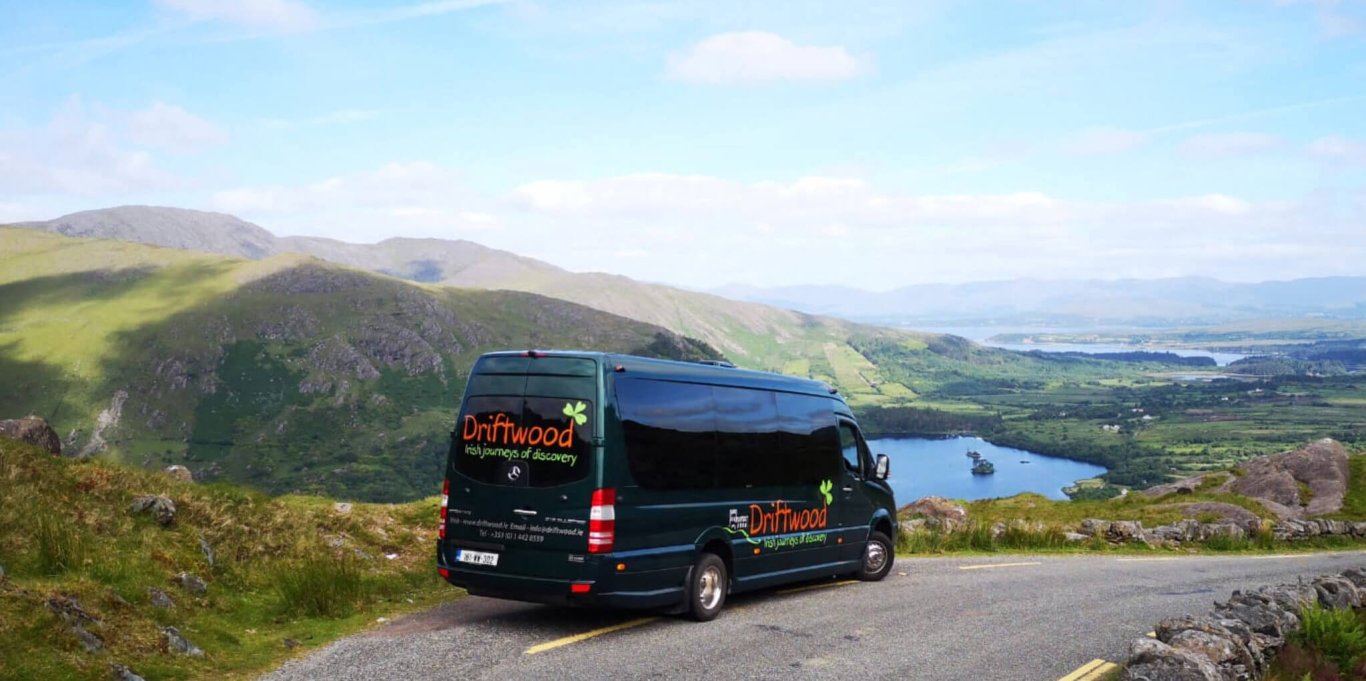 With space for 15 passengers, our Drifter tour vehicles are at home on both country lanes and freeways.
They're easy to get in and out of too, with loads of room for everyone.
---
Get to know VagaTrons and Drifters better on our Tour Vehicles page