Which is smart thinking, as the saying goes - A little planning goes a long way.
Before launching into our list of the best Ireland guidebooks, its best to think of guidebooks in two broad categories:
Category 1: Great for inspiration, useful for those who may not know much about the area theyre visiting, although not hugely detailed (DK Backroads).
Category 2: Much more detail oriented and tend to list a considerable amount of information. Not great necessarily for inspiring (Frommars, Rough Guides, Lonely Planet).
Some people will use both, a category 1 for inspiring them, while a category 2 for nailing down the detail. Though, it all boils down to personal preference.
Although a noteworthy mention is the Ireland Travel forum on TripAdvisor. Which is full of great general advice on Ireland
Another quick note, although the major guidebooks are renewed every 2-3 years. Things can change, businesses can close and open, prices can fluctuate. Its always best to check ahead, by doing a quick Google search.
To help with your planning, below are just some of the best Ireland guidebooks out there.
DK Backroads Ireland
The DK Backroads series are written by writers living either full time or part time in the countries they write about.
If its your first trip to Ireland, this book is a great place to start. Its well written, easy to read with clear maps and stunning photography. It al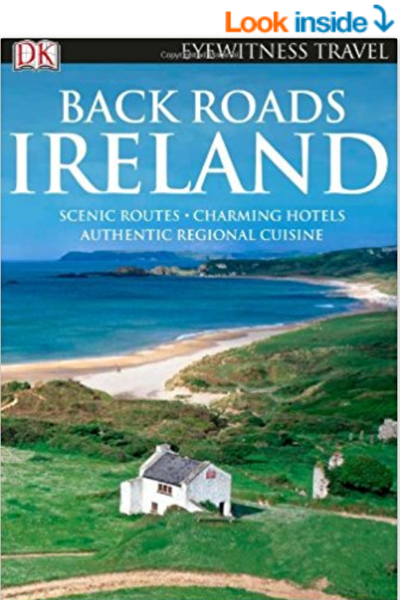 so includes a pretty cool list of 25 leisurely drives in Ireland.
If anything, it will give you inspiration of places to visit, guesthouses to stay in, restaurants to eat in and activities to try that arent along the typical tourist routes. There is also information about market days and fairs.
Someone who frequently visits Ireland may find the information minimal, though if its your first time, youre bound to find it insightful.
Frommors Ireland 2018 (Complete Guide)
Extensively researched and written by experts. The complete guide is just that, 608 pages of in-depth knowledge on Ireland. Author Jack Jewers, takes you on a journey of Ireland; his ancestral country, that he has been exploring for years.
He offers up full and honest reviews and titbits of advice, from the best nightlife in the cities to shopping, walking tours, best restaurants, hotels and so much more.
For those looking for a more condensed version, Frommors do have a shorter version Frommer's EasyGuide to Ireland 2018 (Easy Guides). Written by the same author, but less than half the size of the complete guide.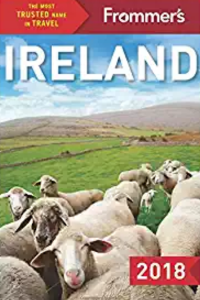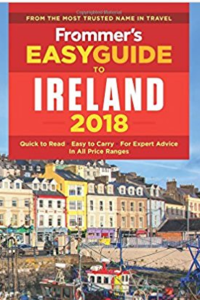 View Frommors Ireland 2018 (Complete Guide) on Amazon:
View Frommer's EasyGuide to Ireland 2018 (EasyGuides) on Amazon:
The Rough Guide to Ireland
This is the 11th edition of The Rough Guide to Ireland, and has been fully revised and redesigned. This new edition takes you into every corner of Ireland, and leaves no stone unturned. It includes colour sections on the must see highlights, activities, routes, and entertainment and best places to eat and stay.
Author, Margaret Greenwood has been visiting and writing about Ireland since the early 1980s and has a wealth of knowledge, along with co-author Geoff Wallis who has contributed to the Rough Guides for over 20 years.
Both share their insider tips to help you get the most out of your stay.
There is a newer version due to be released on July 3rd, 2018. Considering how quickly information changes, if youre looking for the most up to date detailed information on Ireland. This could be a good bet.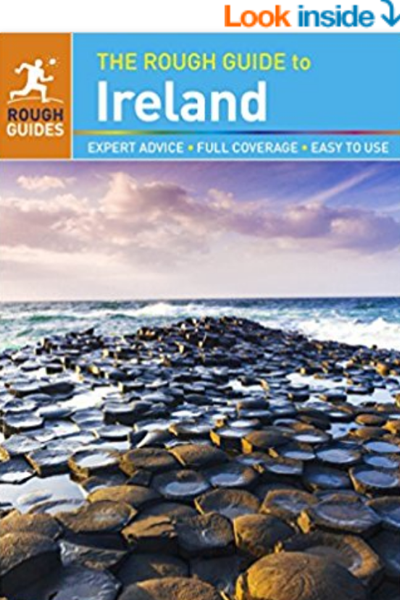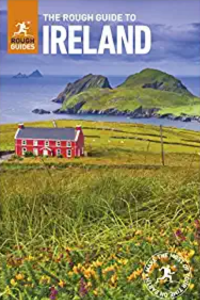 View The Rough Guide to Ireland on Amazon
View The Rough Guide to Ireland on Amazon (July 3rd, 2018 release):
Lonely Planet
A very comprehensive and well organised guide to Ireland. Suited to traveller who wants to explore every nook and cranny of Ireland. Although its best to think of Lonely Planet as more of an encyclopedia than a tick list.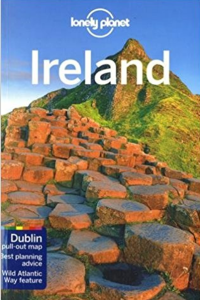 L.P.s real strength lies in its information, which is wide ranging.
Its not necessarily a book for inspiration, rather its best used for fine tuning your travel plans.
For a book like Lonely Planet, paperback can be preferable over Kindle. As it leaves plenty of space for adding notes in terms of planning future trips.
View Lonely Planet Ireland Travel Guide on Amazon:
A Vaga Guide
Guidebooks are great, but you cant bet a Vagabond tour guide. Theyll entertain you, make you laugh and teach you so much about the country they call home. Why not check out our tours, or get in touch with us today!enquiries@vagabond.ie