I am delighted and excited to announce that Vagabond & Driftwood Tours — the small-group tour operator founded by myself and my wife Amy back in 2002 — has been chosen as one of the world's best.
Travel + Leisure have selected Vagabond & Driftwood Tours as one of the 15 best tour operators on the planet.
We are the first tour operator in Ireland to be awarded by Travel + Leisure; this just adds to our sense of achievement. We feel like we have won an Oscar!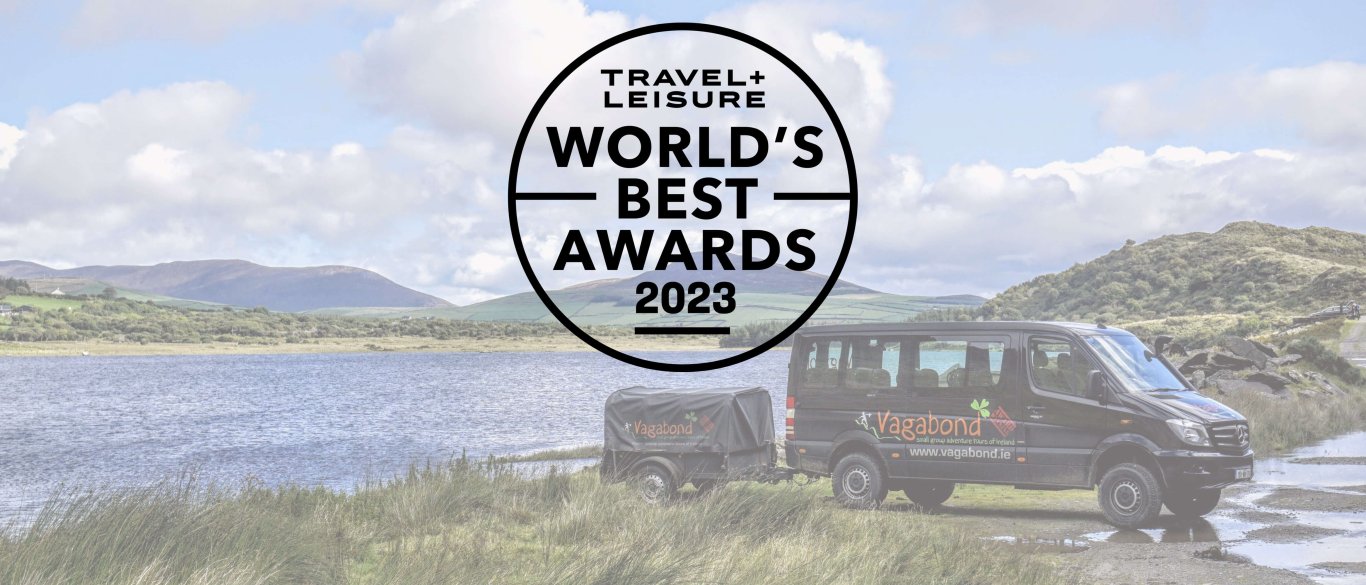 As the magazine editors wrote:
"The right tour operators can make or break a trip. These specialists came out on top... thanks to insider knowledge and personalized service."
Also that Vagabond is,
"Standing out for its B Corporation status, as it guides travelers around the Emerald Isle in their choice of style, either relaxed and culture-focused or active and adventurous."
Our final Travel + Leisure score was 97.78, ranking 12th out of the 15 best tour operators in the world.
Thank You!
This prestigious award means so much to us because we were nominated based on 100s of submissions from generous past guests.
We would like to say a huge THANK YOU to everyone who took the time to recommend us to Travel + Leisure.
Many, many different people have contributed to our success over the years.
First and foremost, our guests; we welcome back so many loyal and generous repeat guests each year, it really is amazing.
Our team of tour guides and support staff back at VagaHQ in Wicklow; without you, none of the tours would be possible.
And, of course, not to forget another keystone in our tour offering; our suppliers and friends who hosts guests all over Ireland at high quality hotels, restaurants and activity providers.
Everyone has made such a massive input.
Last, but not least, a huge thank you goes to Travel + Leisure for considering us.
This is a huge honour for us at Vagabond & Driftwood.
It is not the first international accolade that we have taken home and I suspect it won't be the last!