You're probably home from your Vagabond or Driftwood tour – slightly jet lagged, but hopefully with fond memories of your time in Ireland.
Now it's your turn to guide us!

If you would like to help us continually improve our products and help other customers choose the right tour, then we'd love if you would leave feedback and/or a review in the following ways:
Leave us an Online Review
Join our Vagabond Facebook Group
Send confidential feedback
Online Reviews
FEEFO
You'll receive a separate email from us via FEEFO. Please note FEEFO is a public platform and all comments you make in this forum are automatically uploaded to our website for all to view.
Only verified Vagabonds and Driftwooders who have been on tour with us receive this email. You have the option to review both our service (i.e. your overall customer experience), but also our product (the nuts and bolts of the tour you chose).
TripAdvisor, Facebook and Google Reviews
Feel free to leave reviews on TripAdvisor, Facebook and/or Google.
Vagabond Facebook Group
Engage with our active community of past, present and future Vagabonds by joining our Facebook Group.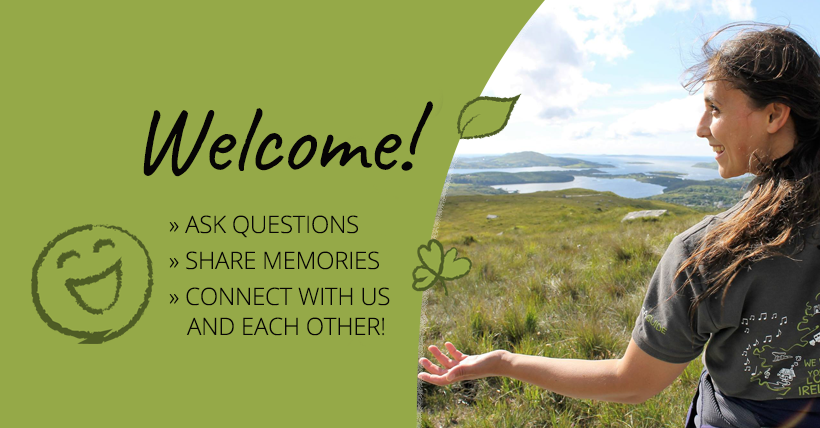 Facebook Groups are a little different to normal Facebook pages or profiles. Our group is a great place to share memories of your tour, ask questions, offer advice and generally reminisce about your time in Ireland.
We'd love it if you kept in touch and joined our community.
Confidential Feedback
If you would like to comment in more detail on your experience, from booking your tour until the moment it finished, then please fill in one of our brief surveys below. All feedback is analysed by Vagabond management and it is vital for the continual development of our exceptional customer experiences.
Select either the Vagabond or Driftwood option below.
Or if you would like to email us directly, that would be great. Our email address is enquiries@vagabond.ie.