What is a bog?
Bogs are what you might call a swamp or wetland. They developed over millions of years from layers of dead vegetation and animals. They've evolved over thousands of years. And over hundreds of years, we've used and changed them.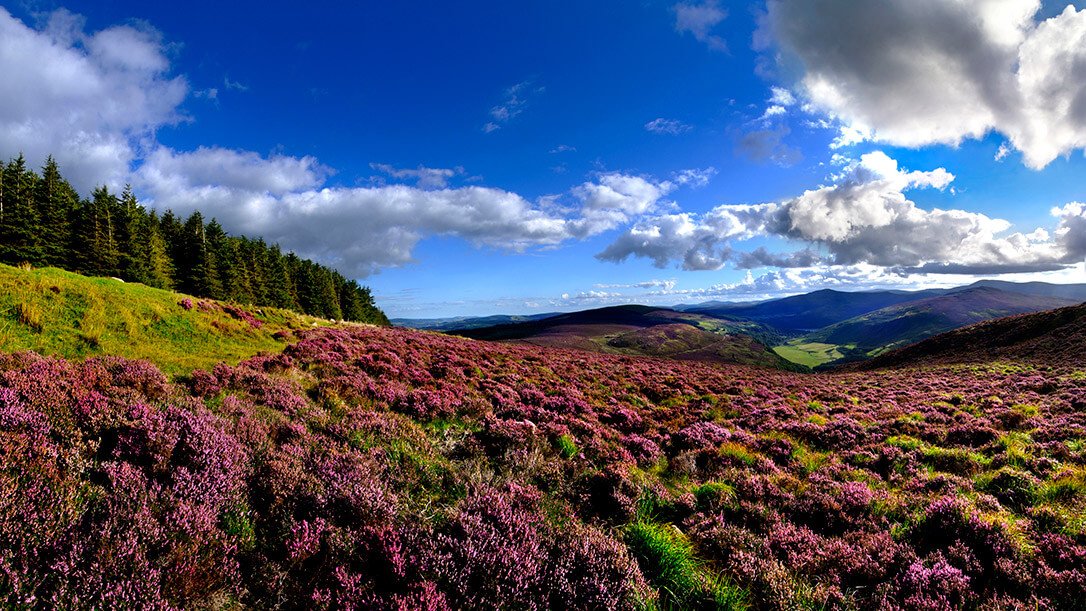 What happens on a bog tour?
Experience a deep dive into the beautiful Irish landscape. Hear about the formation and growth of bogs. See how humans have made use of them, how bogs have shaped Irish lives, and in turn how we have changed the existence of bogs and their biodiversity.
Explore the ancient forest canopy that once covered 95% of Ireland. Learn about its near total destruction with climate change and the arrival of humans.
See how our forefathers learned to live harmoniously with biodiversity. Discover what we can do to help preserve this for our next generation.
Important: Our 1 Day Off To The Bog Eco Tour is for Private Groups Only
Sample Itinerary: 1 Day Off To The Bog Eco Tour
Bog of Allen
Departing Dublin and traveling through the heart of Kildare, we make our way across to the mighty Bog of Allen (Móin Alúine in Irish).
A raised bog of nearly 1000 square kilometres, this important area of natural heritage will be brought to life for us by the Bog of Allen Nature Centre.
Wicklow Mountain National Park
We then make our way into Wicklow Mountain National Park, the largest upland region of Ireland.
Wicklow has a stark beauty. These gentle granite mountains provide a backdrop for some of the most extensive blanket bog in Ireland.
We'll visit Luggala, to gaze down on the famously scenic 'Guinness Lake' and filmset for the History Channel's Vikings TV series.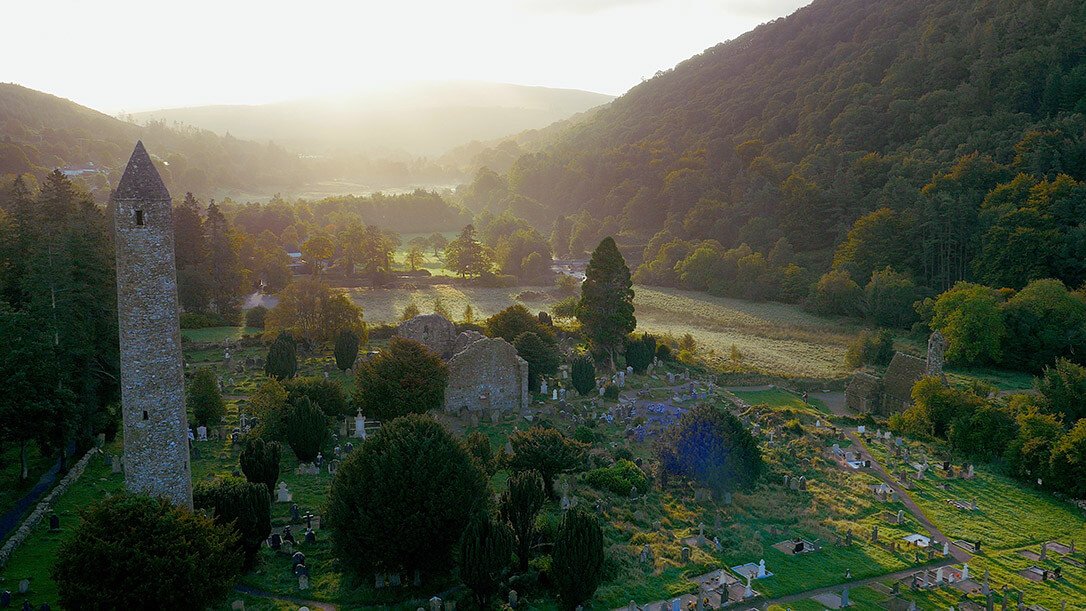 Glendalough
We'll arrive at arguably the most beautiful glaciated valley in Ireland; Glendalough.
Between this 6th century monastic city and its two mountain lakes lies an ancient native forest, of the type that used to cover Ireland.
We'll stroll through the forest, arriving at a well-preserved medieval monastic site.
The tour concludes by learning how people lived in harmony with nature in this amazing site over 1000 years ago, and how this awareness of biodiversity can be revived in the 21st century.
Highlights
Visits to both Raised and Blanket bogs
Native ancient forestry
Glaciated truncated landscapes (U shaped valleys)
Glaciated lakes (Paternosters lakes)
Early medieval monastic settlement visit
Wicklow Mountains National Park Interpretive Centre at Glendalough
Bog of Allen Nature Centre
The story of people working the land
Schedule
08:30: Depart Dublin city centre (drive time 1hr 10mins)
09:40: Arrive Bog of Allen Nature Centre (visit time 2hr)
11:40: Depart Bog of Allen (drive time 1hr)
12:40: Arrive Blessington lunch (50mins)
13:30: Arrive Luggala photo stop and walk – blanket bog and Lough Tay (1hr)
14:30: Depart Luggala (drive time 30mins)
15:00: Arrive Glendalough – monastic site (visit time 30mins)
15:30: Arrive Glendalough native forest walk and visit to interpretive centre (1hr)
16:30: Depart Glendalough (drive time 1hr)
17:30: Arrive back in Dublin
Price
October to April: €525 per day
May to September: €675 per day
Please note: Our price is per day, not per person. This pricing is based on the private daily hire of a vehicle and driver. The price will remain the same for a group of 2 people as it would for a group of up to 12.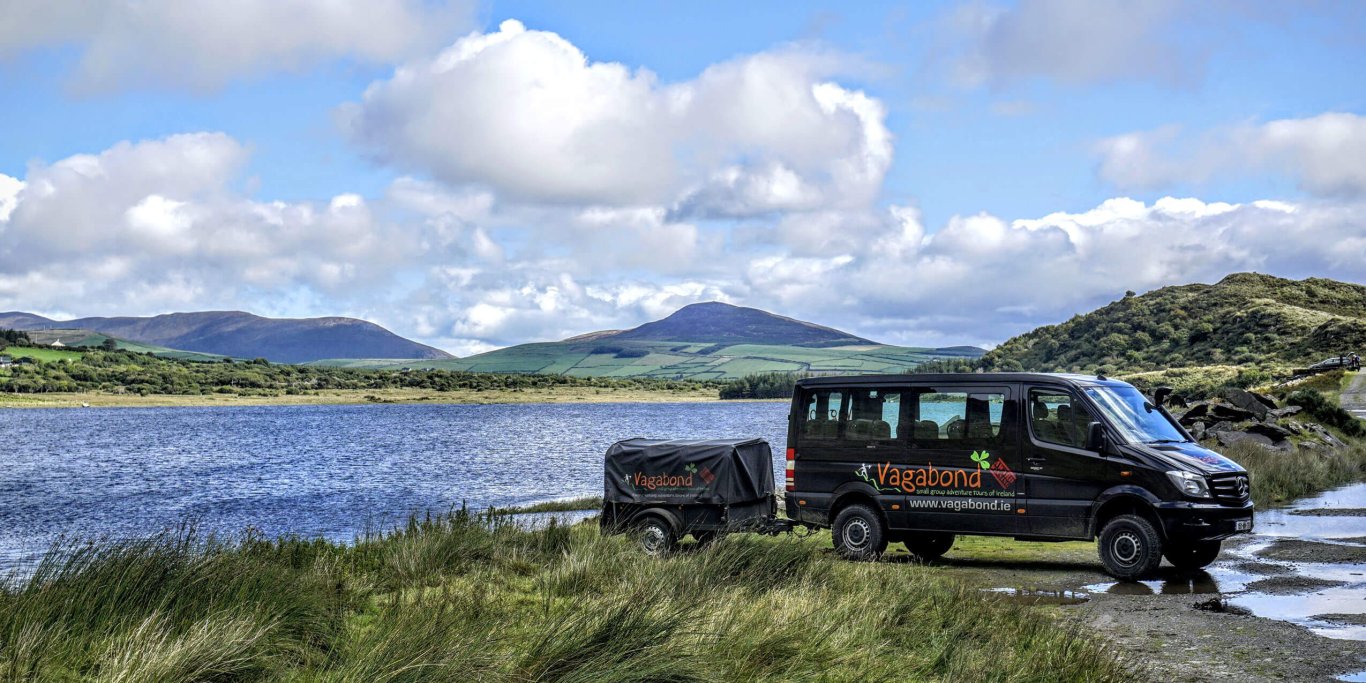 What's Included
Fully licensed and insured 4×4 Mercedes-Benz 13 seater tour vehicle.
Highly-trained, experienced and friendly driver-guide
Consultation and advice on route-planning, budgeting and travel arrangements
Pick up and drop off at a Dublin location of your choice
Please note: price does not include meals or snacks.
How to Book
Interested in booking? Need more information?