🆕 New 5 Day Adventure Tour
Adventure to the max in 2021 with a BRAND NEW 5 Day adventure tour. Departing Dublin, this 5 day Irish odyssey is our MOST AFFORDABLE and MOST ACTION-PACKED 2022 Ireland tours!
🐴 Go horse-riding, sea kayaking, rowing or even surfing along the Wild Atlantic Way in Ireland's pristine southwest.
🚵‍♀️ Explore 2 ​National Parks​, biking through ancient oak forests in Killarney​ and hiking the lunar landscape of the ​Burren.
🌊 Ireland bucket-list experiences like the Cliffs of Moher, quaint villages and live music in Ireland's famous pubs.
Clocking in at just €1,129.50, the 5 Day Vagabond Edge of the World Tour Itinerary is the MOST AFFORDABLE of our 2022 Ireland Tours.
🆕Food Tour Adventure
Hungry? We've remixed and re-launched our 6 Day Vagabond Epic Ireland Food Tour.
This is the most INCLUSIVE of our 2022 Ireland tours. We've baked-in SIX guided food experiences:
😋 A Guided Walking Food Tour of Ireland's unofficial gourmet capital, Kinsale
🍺 A Guided Brewery Tour with Dingle's original female craft brewer
🦪 A Guided Oyster Shucking experience on the shores of the Atlantic Ocean
🌿 Guided Hedgerow Foraging in the green hills of Clare
🐃 A Guided Buffalo Farm Tour in an Irish language-speaking Gaeltacht region
🌊 Guided Seaweed Foraging on the beautiful Ring of Kerry
That's not all! We've also garnished the 6 Day Vagabond Epic Ireland Food Tour recipe with adventure activities too.
Challenge yourself with a hike every day, plus opportunities to go sea kayaking, rowing and surfing. Great for working up that appetite...
Tuck in!
🆕 We're Planting 3,000 Native Trees!
Already Irish leaders in responsible tourism, we're striving to improve our sustainability game further this year.
Sowing 3,000 native Irish trees locally means at least one tree planted for every passenger!
We favour native Irish tree species like oak, holly and whitethorn. Using native Irish tree species promotes biodiversity and helps foster more effective natural habitats for insects, birds and mammals.
🆕Donegal Sea Kayaking
Want to really go off the beaten track in Ireland? We recommend a visit to Donegal, far in Ireland's wild northwest.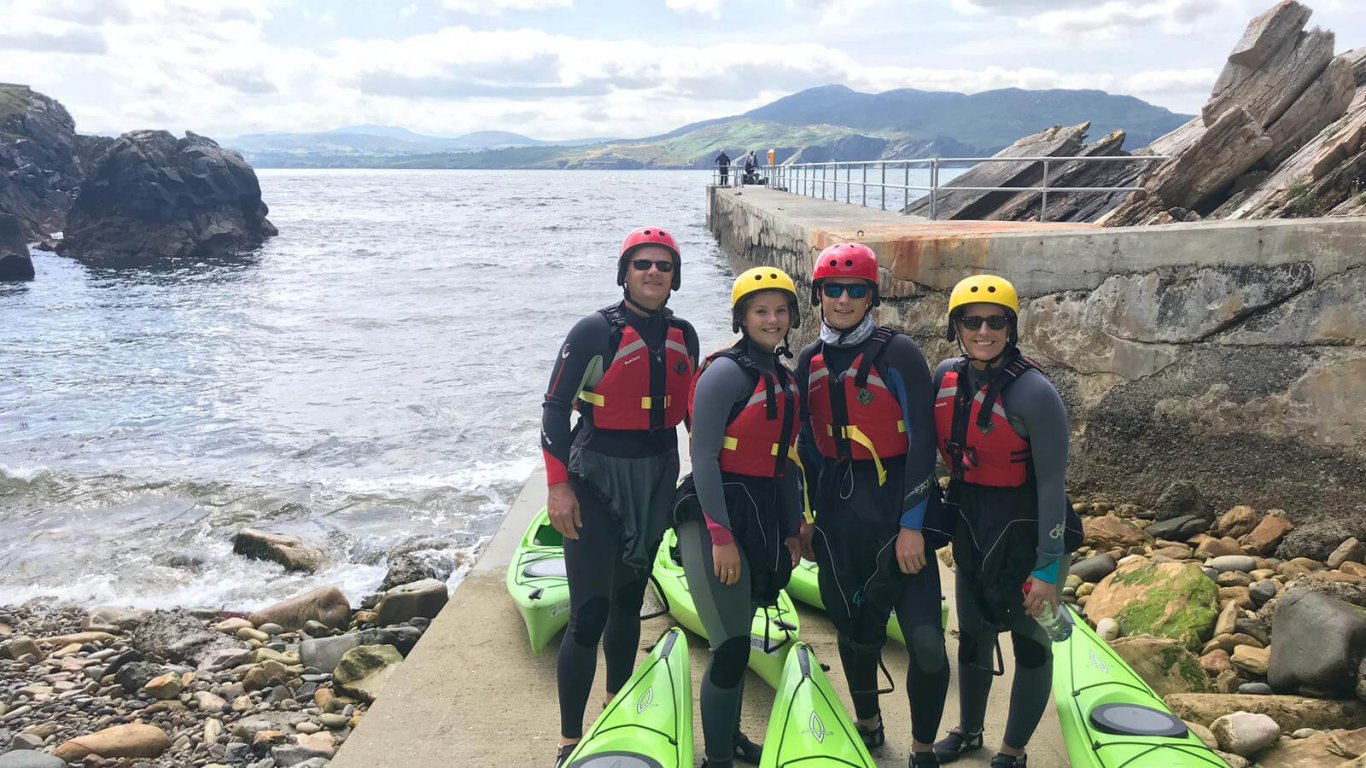 Nowhere gets wilder in Donegal than Inishowen. This scenic peninsula is the most northerly point on the island of Ireland (further north than Northern Ireland too, for some unknown reason 🤔).
For 2022, we've partnered with the fantastic Inish Adventures. Jump in your sea kayak and paddle your way around a rugged coastline, exploring caves, cliffs and deserted beaches.
This challenging new experience will ONLY be available on our exhilarating 7 Day Vagabond Magnetic North Adventure Tour.
🆕Irish Roots History and Genealogy Group
We noticed lots of our guests were tracing their Irish roots when they came on tour.
First, Nancy traced her roots to a tiny village in Limerick.
Not long afterwards, Aoife showed us her life as a genealogy detective. Now we've taken the next step...
All Vagabonds and Driftwooders interested in Ireland and its history are invited to join and share in our new Embrace Your Irish Roots - History & Genealogy group on Facebook.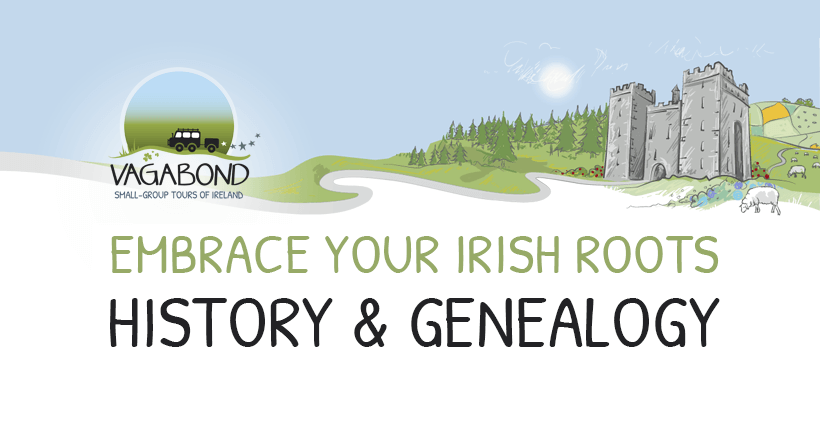 We've already been busy, answering your questions about Irish family names and sharing fascinating personal stories.
So much to look forward to in 2022!