We can't believe it's 2023 already.
It seems like only yesterday we were getting set for 2022 — now it's all over!
2022 was a landmark year for Vagabond. In February, we celebrated our 20th birthday as a company.
By October, we had welcomed record numbers of Vagabonds and Driftwooders to Ireland.
And we can't talk about 2022 without mentioning the incredible support shown by guests to help Vagabond emerge better and stronger from two seasons without tours — THANK YOU!
Looking forward, our first Ireland tours of 2023 depart in the first week of March.
Hopefully you can join us!
Read on to discover what's new for 2023 at Vagabond & Driftwood Tours of Ireland.

🆕New Tour 🌊
Our small-group tours are selling like hotcakes right now.
In 21 seasons of leading tours, we've never seen such a surge in demand for travel to Ireland so early.
To accomodate everyone who wants to visit, we've launched a brand new Driftwood itinerary...
The 8 Day Wild Atlantic Way Tour departs Dublin and takes in our favourite parts of Ireland's west and south.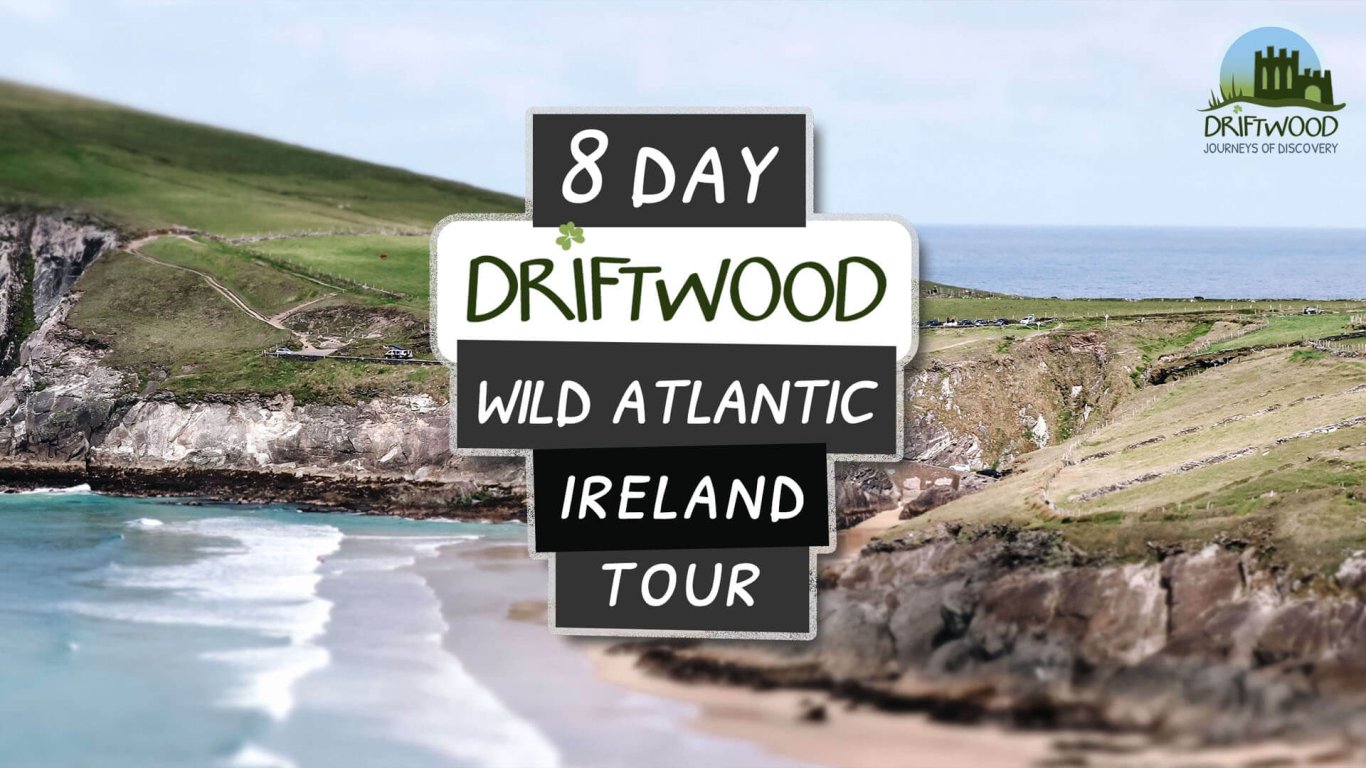 Fresh off the press for 2023, this 8 day itinerary is a fully-guided Driftwood Journey of Discovery.
That means you'll enjoy a gentle pace, Irish history and culture with ample time to take in all the amazing destinations.
🆕New Castle 🫅
Are you king of the castle?
Visit Hillsborough Castle & Gardens in on our 6 Day Driftwood Northern Island Tour to find out.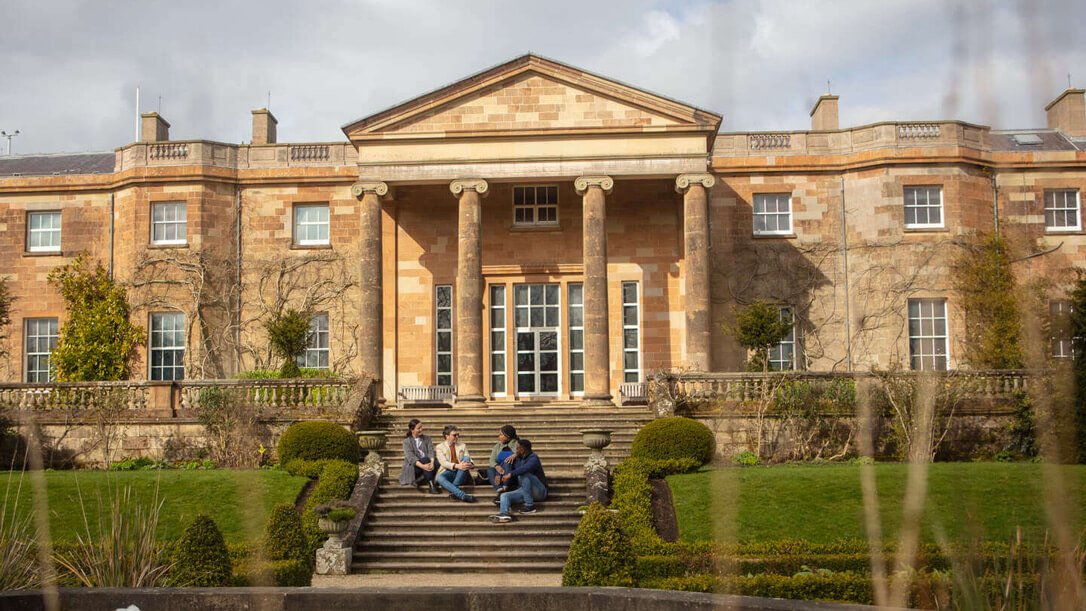 Take a 45 minute guided castle tour to learn the fascinating history of the British Royal Family's official residence when they visit Northern Ireland.
🆕New Experiences 🚐
The experiences available to our guests get better and better each year.
In 2023, our intrepid Ireland travelers will be have the option to visit these amazing new suppliers.
🐬Dingle Sea Safari
Lucky guests who embarked on a Dingle Sea Safari this year had some incredible encounters with whales and dolphins.
Our 5 Day Edge of the World Vagabonds had the experience of a lifetime on their Dingle Sea Safari 😍

🐋 Our group were joined by dolphins & humpback whales. Magical! pic.twitter.com/4AXJrrar4i

— VagabondIreland (@vagabondireland) October 13, 2022
Due to this success, we've now added the good folks at Dingle Sea Safari onto our regular itineraries so that everyone who stays in Dingle gets the chance to meet Irish sealife in 2023
As if there wasn't already enough to do in Dingle!
Check which tours visit Dingle here
🚴‍♀️Loop Head Bike Tours
Explore the spectacular Loop Head peninsula with us in 2023.
This amazing mini-region in county Clare is part of our 7 Day Driftwood Castles & Kingdoms Tour itinerary.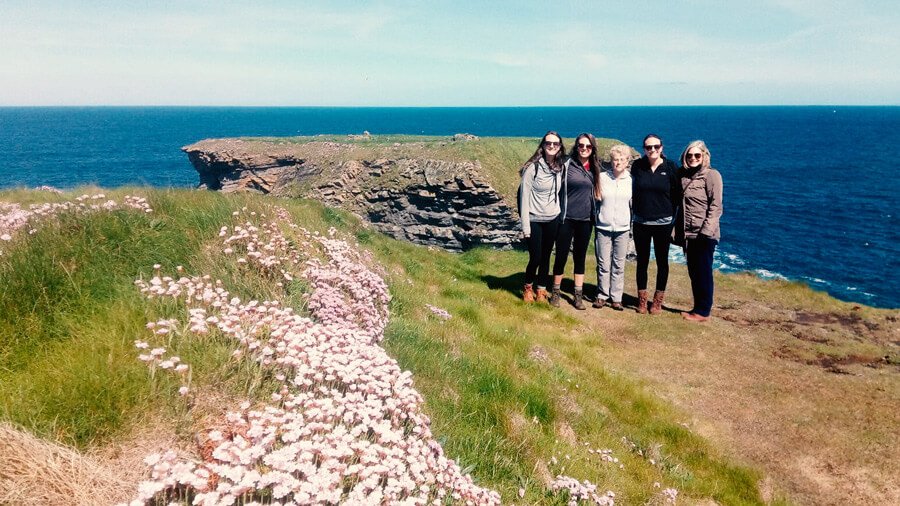 Even better, with Loop Head Bike Tours, you'll have the choice of e-bikes or regular ol' push bikes.
🆕 New Hotels 🛌
We are always on the hunt for new and exciting accommodation options for our tour guests.
2023 is no different.
The following independent and high quality hotels will each add something different to our itineraries.
Welcome to Vagabond & Driftwood!
🌄 The Cuan in Strangford
The Cuan Hotel lies at the heart of the picturesque village of Strangford, in Northern Ireland.
Expect a boutique atmosphere with delicious dining, a stunning coastal location and mountainous scenery on your doorstep.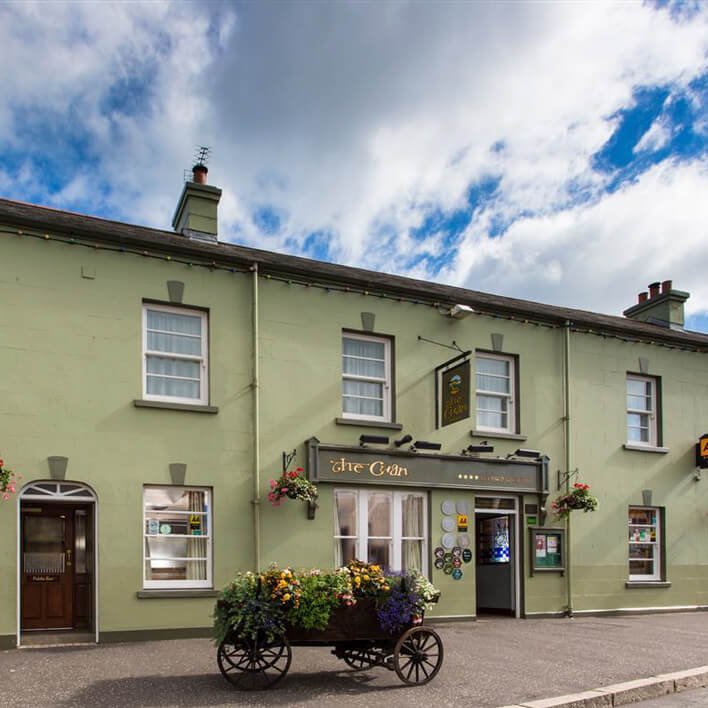 Crown your 6 Day Driftwood Northern Island Tour with a stay at the Cuan.
🛎️ Castle Hotel in Macroom
The quaint small town of Macroom lies far off the beaten path for most tourists.
Of course that means it's a prime location for Vagabond!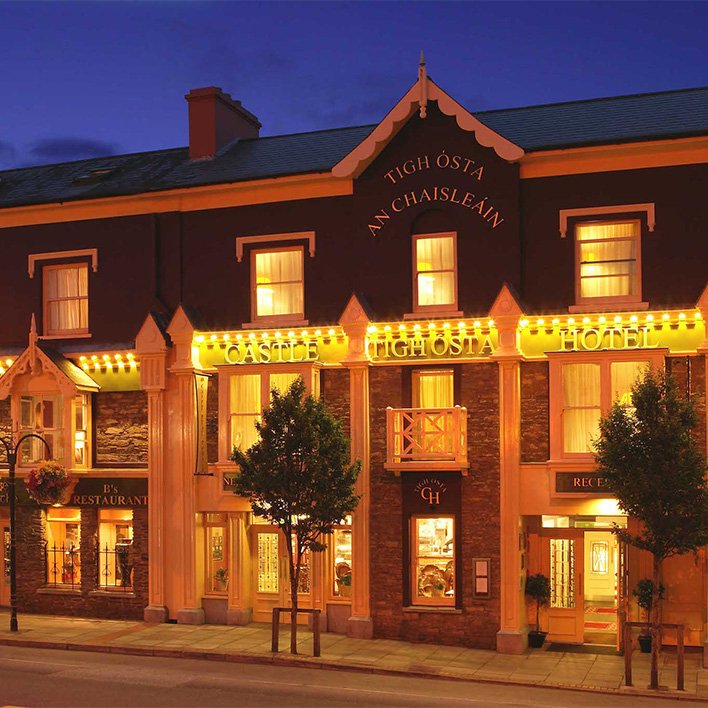 The Buckley family extend a warm Irish welcome to the Castle Hotel, their charming establishment which has now been in their capable hands for over 70 years (spanning three generations).
It offers the ideal base to explore Cork with Vagabond & Driftwood Tours.
The new 8 Day Driftwood Wild Atlantic Way Tour may stay here.
🆕New Team 😎
As Vagabond & Driftwood tours grow in popularity, we are delighted to report that our VagaGuide and tour support team continues to mushroom.
We welcomed the following new VagaGuides to the team this year:
Brian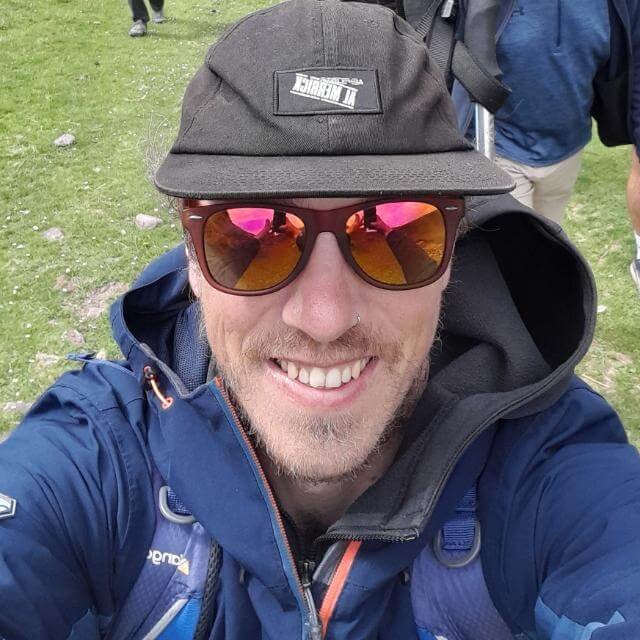 Cork-born and bred, Brian knows a thing or two about Ireland. He's an award-winning travel blogger and a published Lonely Planet author.
Dave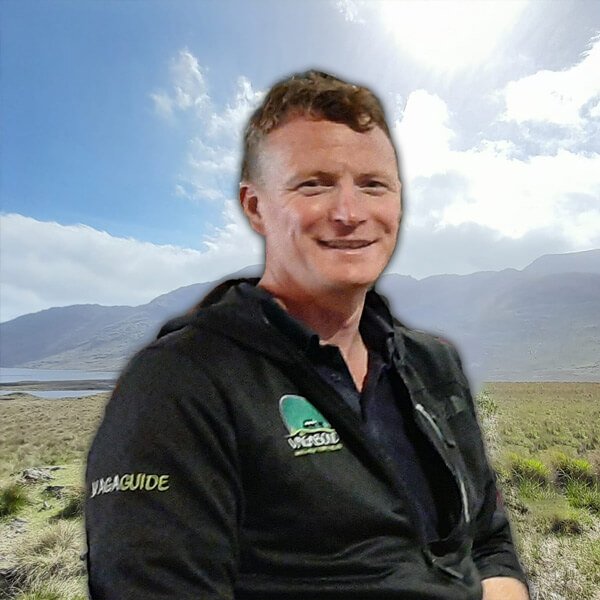 Naval veteran Dave hails from Wicklow, the 'Garden of Ireland' where Vagabond Tours is based. Aside from his tour guiding skills and encyclopaedic knowledge on Irish history, nature and landscapes, Dave is also a fully qualified instructor in scuba diving, sailing, kayaking, hill walking and — according to him — drinking games!
Eamonn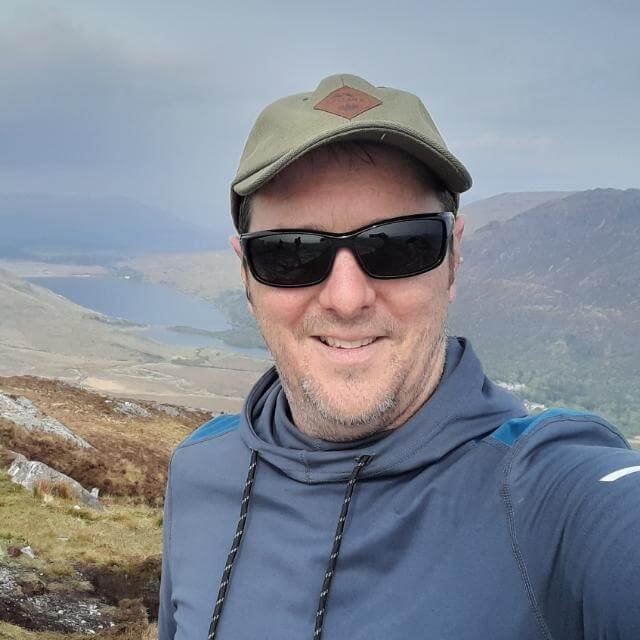 Donegal native Eamonn has certainly carpe'd the diem. His career so far has included being a chef on a New Zealand cattle station, a Santa in a Christmas grotto and a pub landlord (aged 23, no less).
Joe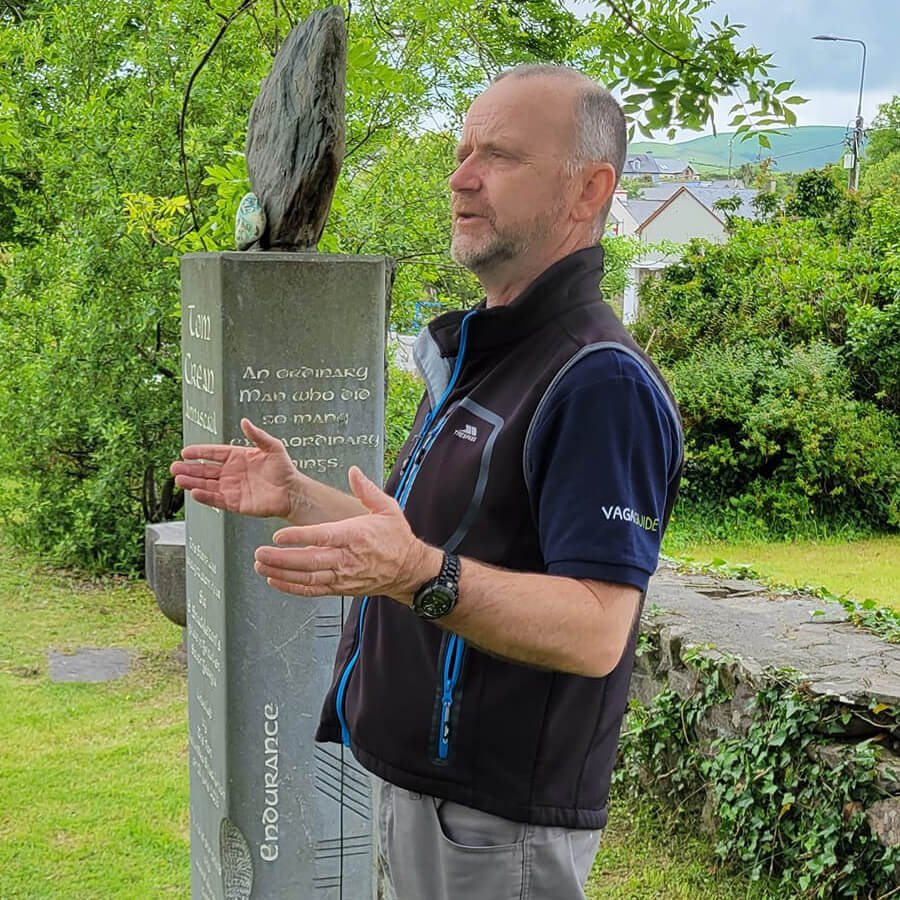 Kildare native Joe is a thoroughbred when it comes to adventure. Skydiving in New Zealand. Cycling in Africa. White-water rafting on the Nile. Joe has done it all!
Dee
Dee was a welcome new addition to our friendly and expert Sales & Reservations team, based here in Wicklow.
Shauna
Last but not least, after a year away, Shauna re-joined our VagaHQ team and continues to rock the Marketing department.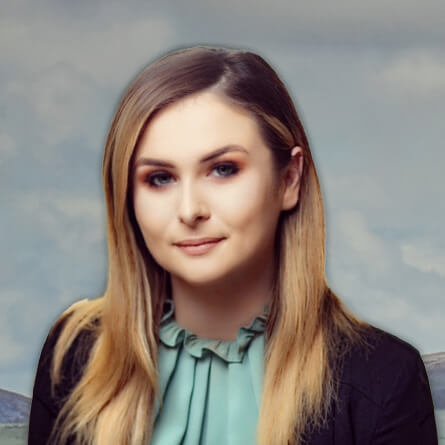 🆕 New Live Calls 🍿
For 2023, we're planning to host regular live video calls across our social channels.
Each month we'll invite VagaGuides, past guests and other Ireland experts to answer your questions.
We hope to inform but also entertain.
There'll also be chances for all viewers to win spot prizes and Vagabond Gift Cards.
Take a look at a snippet from our first ever Live Chat last night with past Vagabond guests, Sam & Taylor.

We LOVED talking to them about their time in Ireland, activities they done on tour & their magical proposal.

Head over to our Facebook to watch the full video. pic.twitter.com/RhF9PKwLnW

— VagabondIreland (@vagabondireland) September 19, 2022
So much to look forward to in 2023!