---
Ireland's sustainable foodie scene continues to go from strength to strength.
With the climate emergency well and truly upon us, it seems that more restaurants and cafes are shining the spotlight on amazing local Irish produce.
Locally grown, organic and traceable food is more in demand than ever.
And more eateries are implementing, improving and highlighting their commitment to sustainable practices.
Sustainable restaurants and cafes are popping up all over our beautiful island.
But the biggest concentration of sustainable food businesses is in Dublin.
Luckily, that's also where all of our Vagabond and Driftwood tours kick-off.
So whether you're vegetarian, pescetarian, vegan or you are simply a conscious consumer looking to make the best food choices, read on to find some truly mouth-watering flavours waiting for you in Ireland's capital city.
☕ Sustainable Coffee: 3fe
3fe was the first cafe in Dublin to receive a star rating from the UK-based Sustainable Restaurants Association (SRA), back in 2017.
Since then, this small chain has made sustainability strides.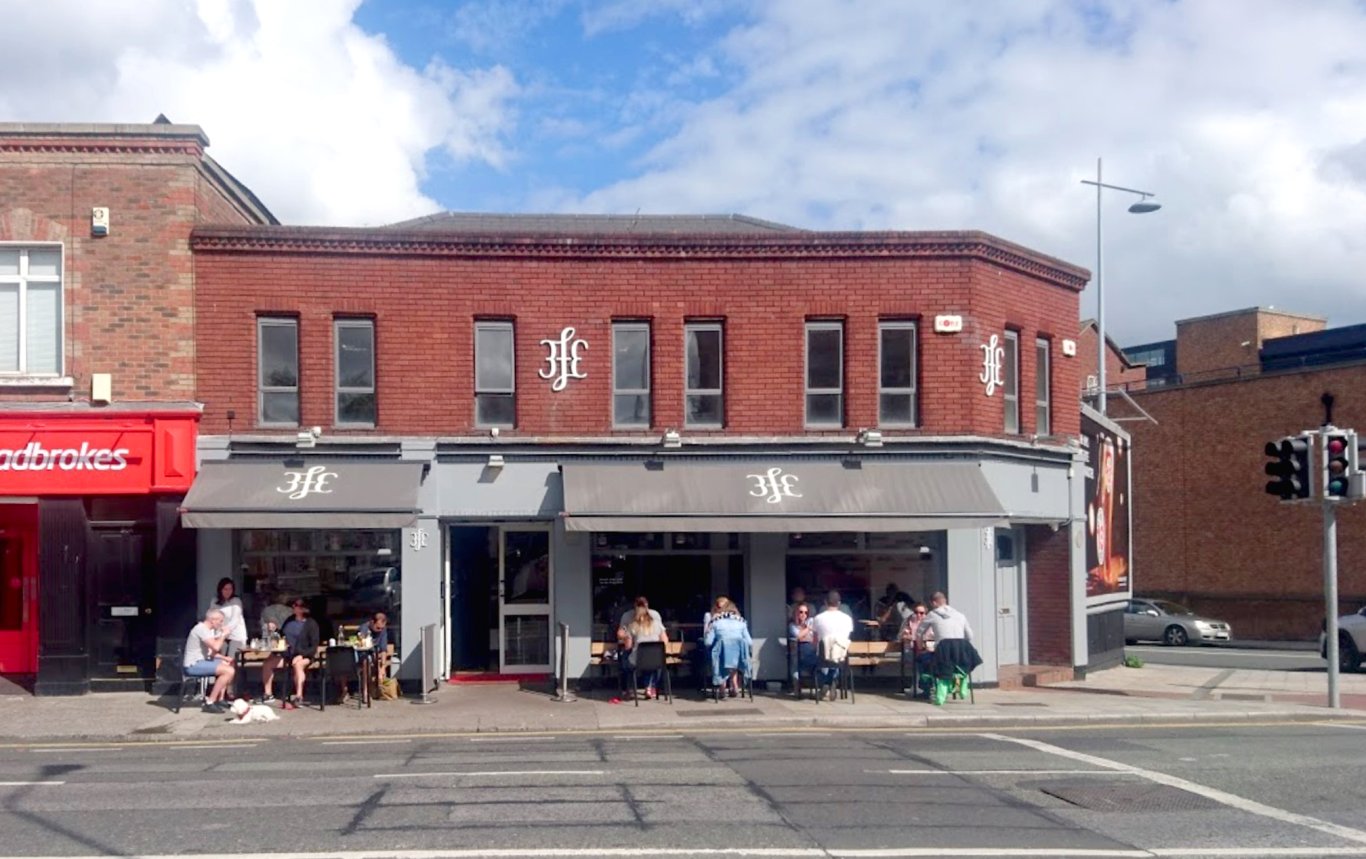 3fe has reduced food waste, laser-focused on where ingredients are sourced and ensured proper working conditions for staff. They even publish a weekly blog about their sustainability practices.
Tasty sandwiches, soups and cakes are on offer at 3fe.
But at 3fe, of course, the coffee is the star of the show.
3fe works closely with coffee growers around the world. This attention to detail ensures their beans are always sourced ethically and fairly traded.
All of the coffee beans are roasted onsite.
3fe beans are so good that you might even spot the distinctive bags of coffee in other cafes around Ireland.
Vagabond & Driftwood guests, take note: the Grand Canal Street Lower branch of 3fe is just a 5-minute walk from the Grand Canal Hotel – our tour pickup/dropoff point.
Locations: Grand Canal St Lower, Grand Canal Dock, Sussex St, Ranelagh, IFSC & Harold's Cross
🍔 Sustainable Burgers: Bujo
If you're hankering for a big, juicy burger to fuel your big Irish adventure, there's nowhere better — or more sustainable — in Dublin than Bujo.
All of the beef at Bujo is grass-fed. It is sourced from Bord Bia Quality Assured Irish Family Farms.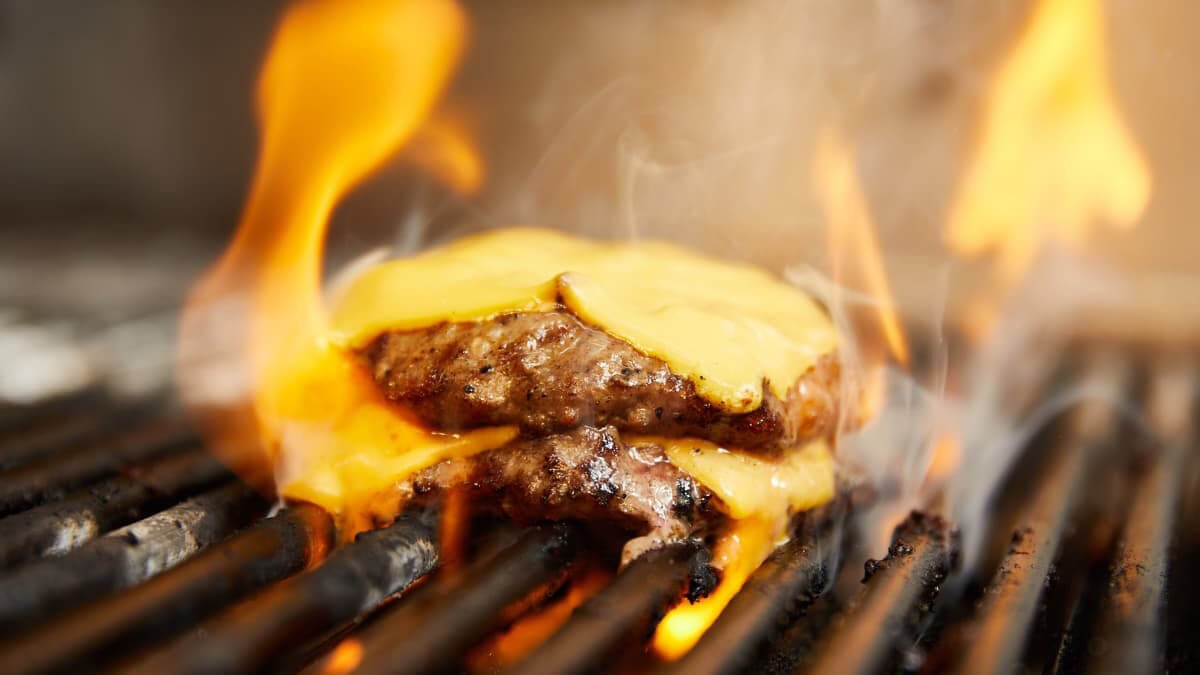 Veggie and vegan burger lovers will be pleased to hear that Bujo were the first restaurant in Ireland to serve the Beyond Meat Burger.
Bujo is also the only restaurant of its type to receive a three-star rating from the Sustainable Restaurants Association.
They have earned it!
This place really goes above and beyond.
Bujo packaging is 100% compostable. They provide ethically sourced uniforms for their staff and operate both outlets on 100% renewable-generated energy.
Bujo is a must-eat for any burger lovers visiting Dublin.
Location: Sandymount & Terenure
🛌🏽 Sustainable Hotel: Iveagh Garden Hotel
You might expect the first fully sustainable hotel in Europe to lie off the beaten path; immersed in nature, hidden in the mountains or nestling by a remote beach.
Surprise!
The Iveagh Garden Hotel is located just 5 minutes walk from Stephen's Green in downtown Dublin.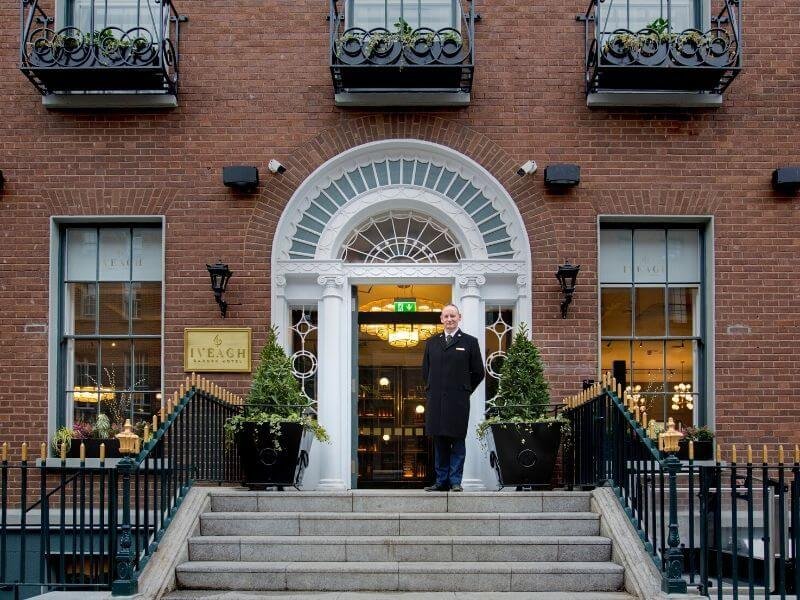 It has prioritised sustainable practices since its establishment in 2018.
Energy is generated onsite through natural gas. This also heats water for all hotel rooms.
Power consumption is minimised across the hotel. Only LED lighting is used and the Iveagh has even installed low-energy lift systems.
At the onsite Elle's Bistro, chefs use locally sourced ingredients in their seasonal and sustainable food menus.
The Iveagh Garden Hotel also serves afternoon tea and weekend brunch if you're feeling a little fancy.
Sure, why not?!
🥢 Sustainable Dim Sum: The Lucky Tortoise
For Dim Sum devotees, this is an absolute must…
Originally a pop-up, the Lucky Tortoise is now a permanent fixture on the south side of Dublin.
The staff are great craic at this funky establishment, contributing to a brilliant atmosphere.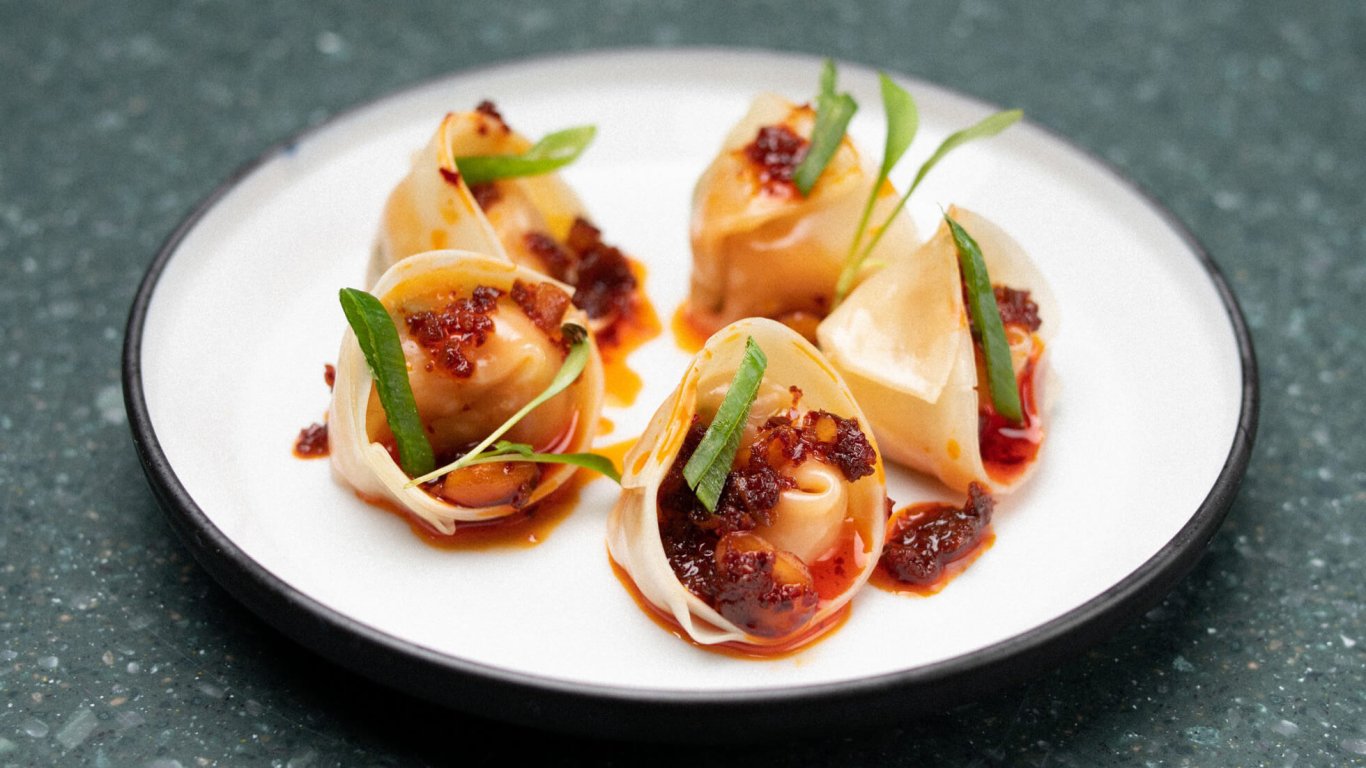 The "All In" menu is the best way to sample as much of the mouth-watering food as possible.
Veggie and vegan options are prominent alongside meatier choices.
The Lucky Tortoise team is working hard towards achieving a zero-waste policy.
All drinks are served on tap in glasses. This helps eliminate single-use plastic bottles and aluminium cans.
Receipts are emailed to customers and menus are written on chalkboards, further reducing waste.
All toilet paper, paper towels and napkins at the Lucky Tortoise are compostable. And the restaurant is powered by 100% green energy.
For the best — and most sustainable — Dim Sum in Dublin, don't miss The Lucky Tortoise.
Locations: Aungier Street & Temple Bar
🍳 Sustainable Brunch: As One
As One is not to be missed.
Breakfast, brunch and lunch are on offer during the week.
On Saturday, I'd personally recommend the absolutely amazing brunch, featuring seasonal cocktails.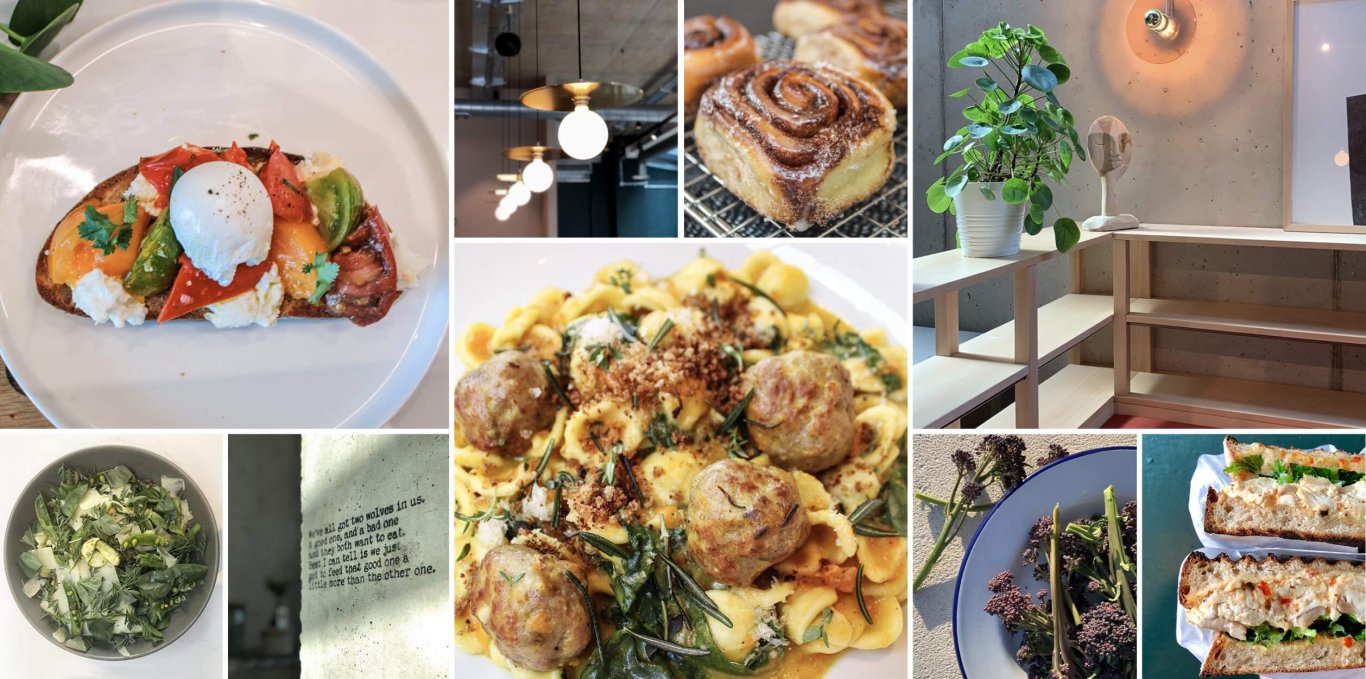 Regenerative is a buzzword at the moment.
For the team at As One, becoming a regenerative business means not just striving to help restore the health of the planet but also taking the effect on local communities and individuals into account.
Brave and bold goals, perhaps, But As One puts a huge effort into recycling, reducing food waste and sourcing ingredients ethically.
They are striving to remove plastics from their supply chain and composting as much as possible.
As One chefs trade directly with growers and use only local, organic ingredients.
This supports farmers who priortise crop rotation, soil health and animal welfare.
The all-encompassing sustainable policy at As One ensures guilt-free food for you, devoid of nasty chemicals and pesticides.
🍽️ Sustainable Farm-To-Fork: Overends Kitchen
You're back in Dublin after touring Ireland with us.
You miss your VagaGuide and tour compadres.
I hate to break this to you, but you're suffering from Ireland Tour End Syndrome…
But why should your adventure end there?
What better way to complete your Ireland food odyssey than with a delicious and sustainable meal on a 19th-century farm?
Overends Kitchen is located on the beautiful and historic Airfield Estate in south Dublin.
The menu here changes weekly, designed around a weekly harvest from the onsite gardens and list of hyper-local Irish food producers.
As lots of the food on the menu is grown fresh on site, there are very few emissions from delivery trucks.
This approach to sustainable food also eliminates almost all single-use plastic wrapping, transport packaging and factory emissions.
All of the food waste at Overends Kitchen goes into composting or to feed the pigs, cows, goats, sheep and chickens who call Airfield Estate home.
Keep an eye out for the eggs and milk on the delicious brunch menu. They were literally laid/milked a matter of yards away!
Overends Kitchen also run regular events and workshops if you fancy making a day of it in Dundrum.
Unsurprisingly, it is yet another one of Dublin's Sustainable Restaurant Association three-star award winners.
Voted Best Sustainable Restaurant by the Restaurant Association of Ireland, Overends Kitchen is one eatery that epitomizes farm-to-fork eating.
Location: Dundrum
Eat Local, Support Sustainability And Enjoy Incredible Irish Food
Whether you are at the beginning or the end of your travels around Ireland, you will likely find yourself in Dublin at one point or another.
When you're choosing where to dine, take inspiration from these sustainable Dublin restaurants and cafes listed above.
These businesses truly care about local communities, animal welfare, their customers' health and the planet.
Luckily, they also serve up some the best food in Ireland's capital, much of it locally grown right here on Irish soil by organic farmers.
Check out some of the spots listed above to experience the true flavours of this magical island.
I guarantee you will not be disappointed!
Now go and grab glorious green grub!
Sustainable Food Terms Explained

Composting
Collecting organic food waste to convert into a soil-like substance and use as a natural fertiliser.
Farm-To-Fork
The practice of serving food that is purchased directly from local farmers and can be traced.
Fair Trade
A global standard that helps ensure equity in trade for farmers when selling their produce.
Organic
Producing food, growing crops and raising livestock naturally without genetically-modified organisms, hormones, chemical stimulants, pesticides or fertilisers.
Traceable
The ability to trace the origin of food through the supply chain until it reaches consumers.
Compostable Packaging
Packaging that will eventually break down into non-toxic, natural elements when industrially composted.
Regenerative Business
An organisation that aims to give back more than it takes, often seeking to contribute to environmental or social issues they did not solely cause.
Single Use Plastic
Plastic that is used only once by consumers before being sent to landfill.