Have you seen Normal People?
The hit show charts the lives and loves of two teenagers growing up in rural Ireland and their later experiences of student life.
Based on a novel by Sally Rooney, the story of both book and TV show reflect the life of its Irish author. Rooney was raised in the northwest of Ireland before studying at Trinity College Dublin; just like her protagonists.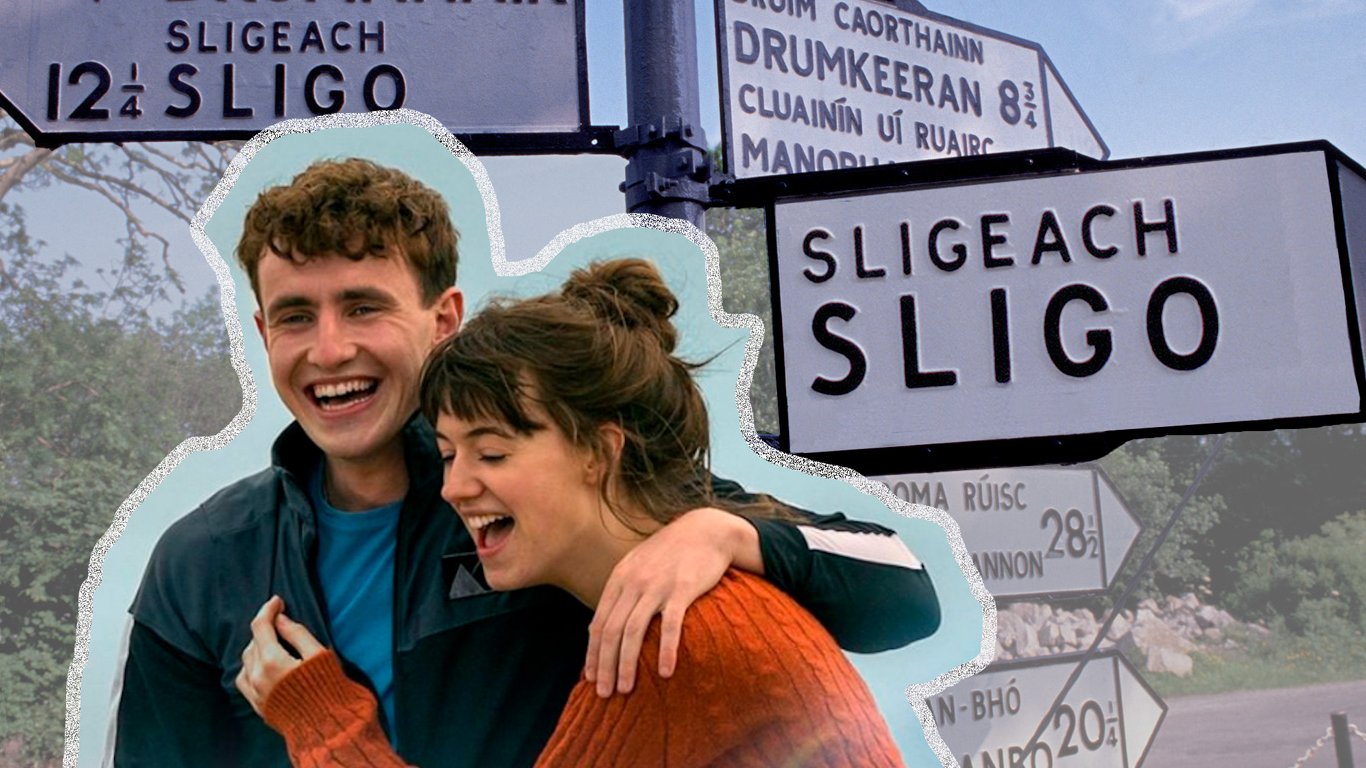 Where Was Normal People Filmed?
As a VagaGuide, I think the filming location for Normal People was perfectly chosen; on location in Sligo and Dublin.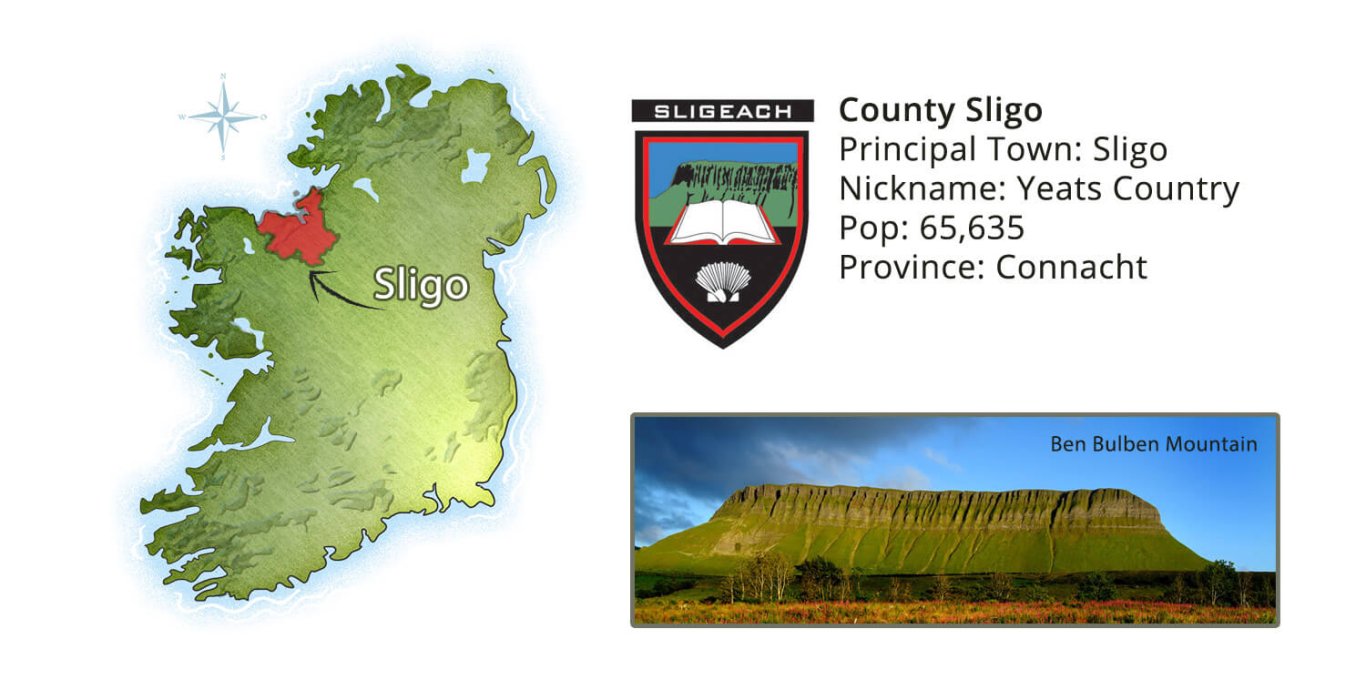 Sligo is a small but mighty county located in the northwest of Ireland on the Wild Atlantic Way. Even though its lead actors, Paul Mescal and Daisy Edgar-Jones, are now world famous, the spectacular backdrops of Irish scenery are, in my opinion, the biggest stars of the show.
Dear to the hearts of Irish people long before Normal People hit our screens, Sligo boasts epic scenery and amazing Irish culture by the bucketload. The county is full of beautiful places, perfect for an active small-group tour of Ireland.
Not only that but an array of important Irish historical figures are linked to Sligo. Some are real, some are mythical and all are anything but normal!
So, without further ado, here is our list of the most famous people and gorgeous places in Sligo...
WB Yeats - Poet, Mystic and Nobel Prize Winner
William Butler Yeats is one of the foremost figures of 20th century literature.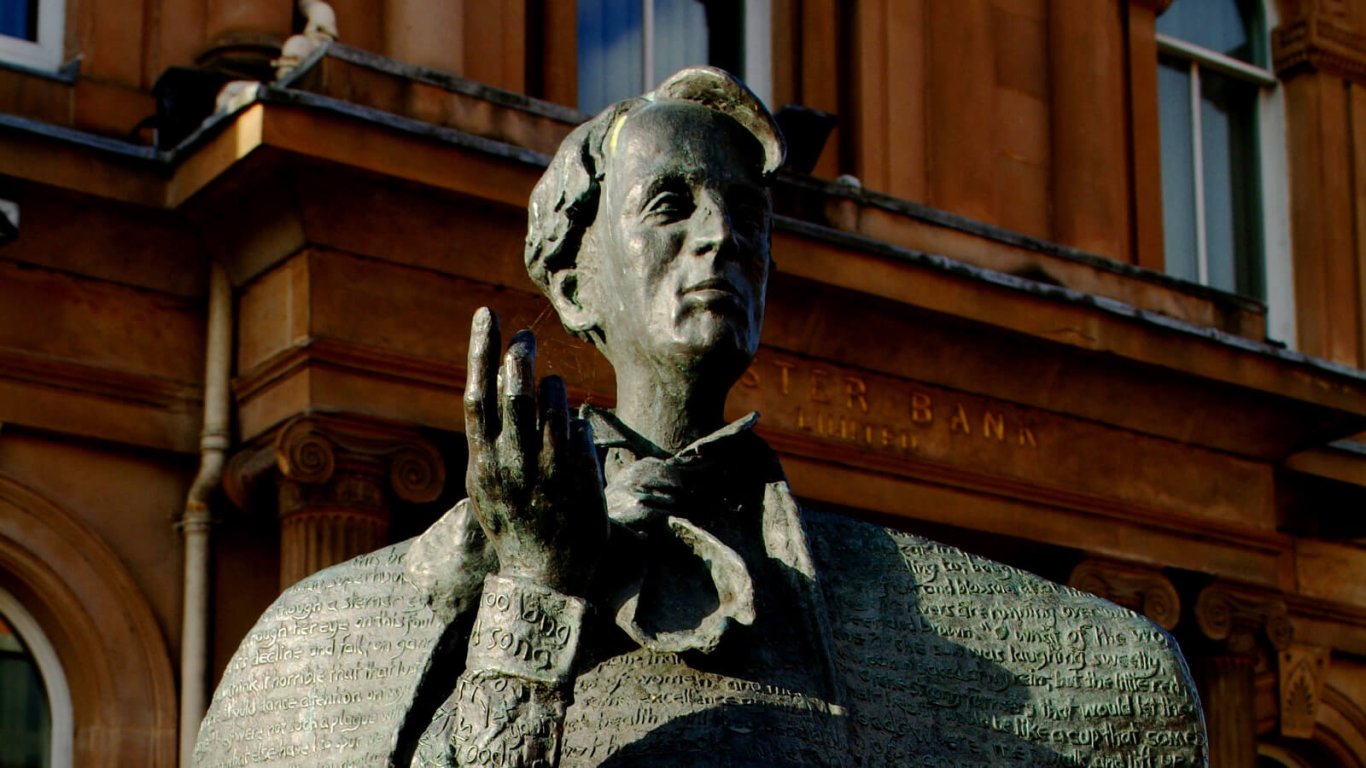 That's true not just in Ireland: Yeats was awarded the 1923 Nobel Prize for Literature and is a globally-recognised Irish writer. More importantly, he's a Sligoman!
WB Yeats is so closely linked to Sligo, in fact, that the county is widely-known as Yeats Country. Although born in Dublin, Yeats and his family moved to Merville in Sligo when he was very young. He became enchanted with his surroundings, later referring to the county as 'Land of Heart's Desire'.
Yeats drew on the Irish myth and folklore in his writings and played a pivotal part in the Irish Literary Revival in the late 19th century. His influence grew to the extent that Yeats was honoured with the 1923 Nobel prize.
Our equally famous 11 Day Driftwood Discover Ireland Tour takes time to pay tribute to this famous son of Sligo at his final resting place.
Countess Markievicz - Rebel and Pioneer
Countess Markievicz is a legendary figure in Irish history and an important figure in the fight for women's rights.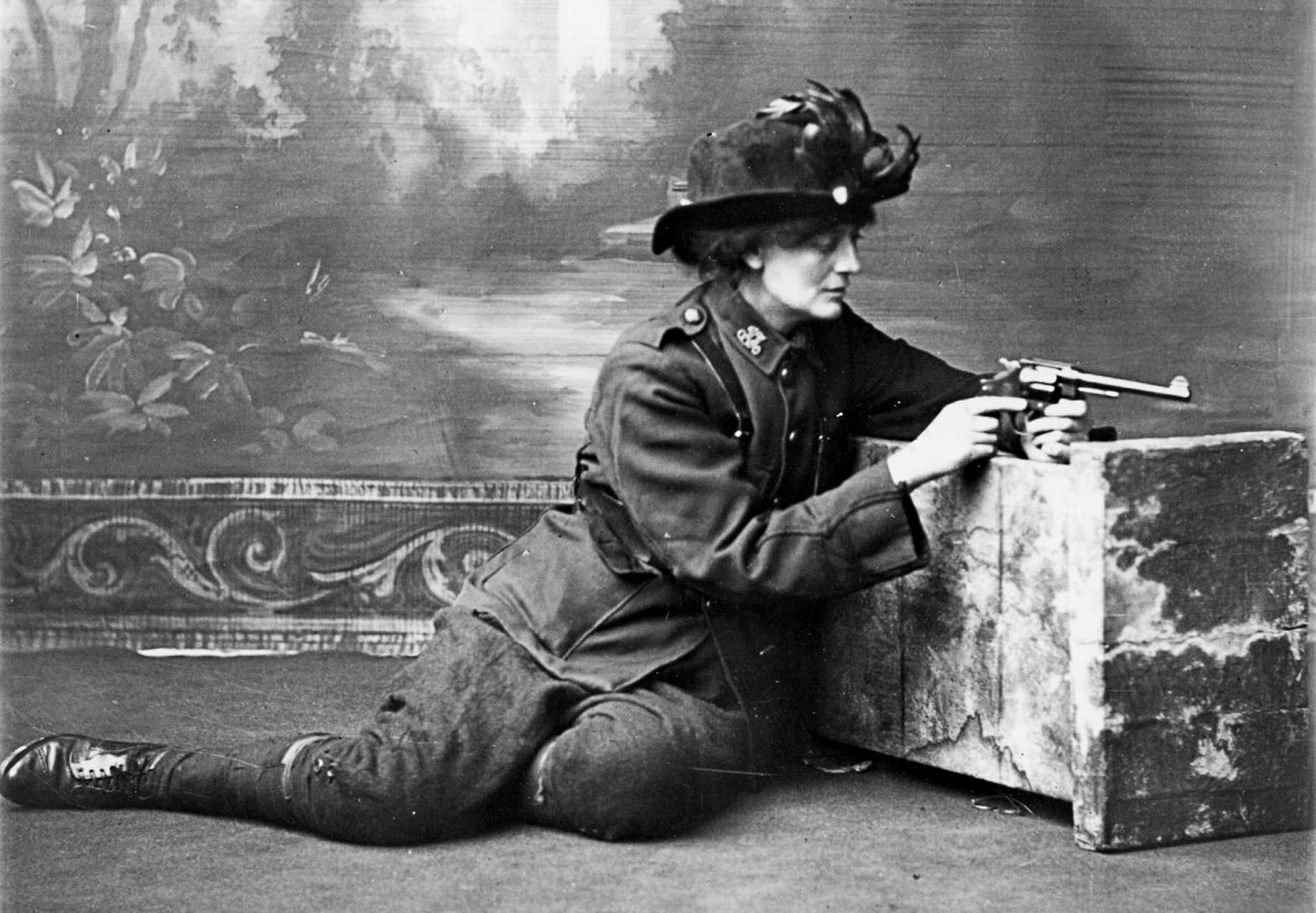 This Sligo-raised nationalist, labour activist and a feminist became a prominent leader of the early 20th century Irish independence movement. Markievicz was born Constance Gore-Booth in 1868.
Her family home was the beautiful Lissadell Estate in Sligo. This historic and stately house is now open to visitors.
Markievicz played a leading role in the 1916 Easter Rising. Released early from her life sentence, Countess Markievicz became the first woman elected to the UK House of Commons in 1918. By the following year, she was also one of the first female government ministers to be found anywhere in Europe.
Quite the achievement. Some woman for one woman!
Jack Butler Yeats - Artist
Jack B. Yeats was an early 20th century artist who became one of Ireland's foremost painters.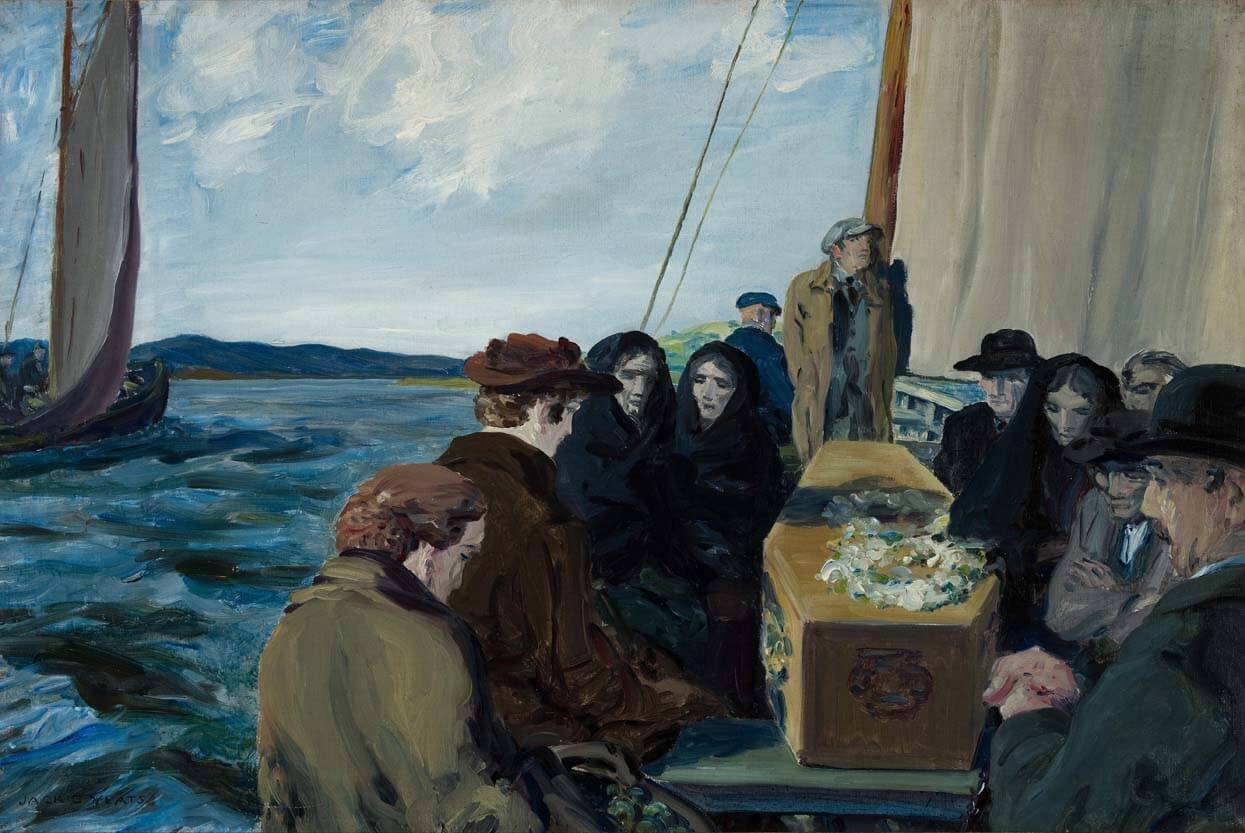 Like his older brother, WB Yeats, Jack lived in, and was highly influenced by, the landscapes, culture and people of Sligo.
Both the artist and his work carry strong connections to Sligo. Even though he trained at a London art academy, Jack B. Yeats said: "Sligo was my school and the sky above it."
Yeats later settled in Greystones; hometown of our fearless Vagabond Tours leader, Rob Rankin!
Visiting Ireland? View amazing paintings and sketches by Jack B. Yeats at the National Gallery of Ireland in Dublin.
Queen Maebh and Knocknarea
Would you like to meet a mythical warrior queen? Of course you would!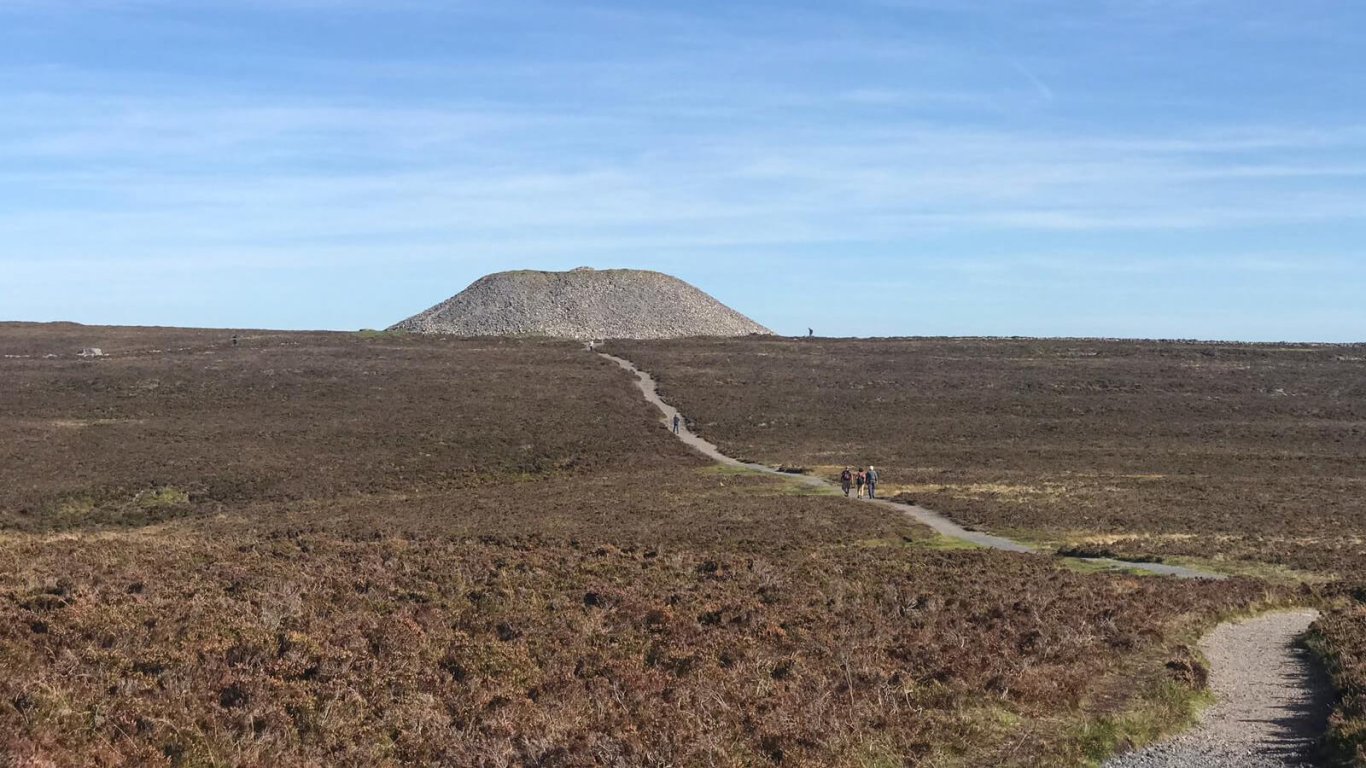 Maebh (pronounced may-ev) was a ruler of Connacht, the western province of ancient Ireland.
She appears in much of the literature of early Ireland. Ireland's most famous epic, the Táin Bó Cuailnge (Cattle Raid of Cooley) revolves around Maebh, her five husbands and countless escapades.
Legend has it that Maebh was interred at the summit of Knocknarea in Sligo. She was supposedly buried standing upright under a stone cairn, spear in hand, still facing her enemies to this day!
WB Yeats wrote: "The wind has bundled up the clouds high over Knocknarea and thrown the thunder on the stones for all that Maebh can say."
On a 7 Day Vagabond Magnetic North Tour, you can follow the Queen Maebh trail to the top of Knocknarea Hill. Some say her ancient neolithic burial site dates as far back as 3400 BC - over 5000 years ago!
Ben Bulben Mountain
The mighty Ben Bulben dominates the Sligo skyline, lording it over the region like an ancient oracle surveying its demesne.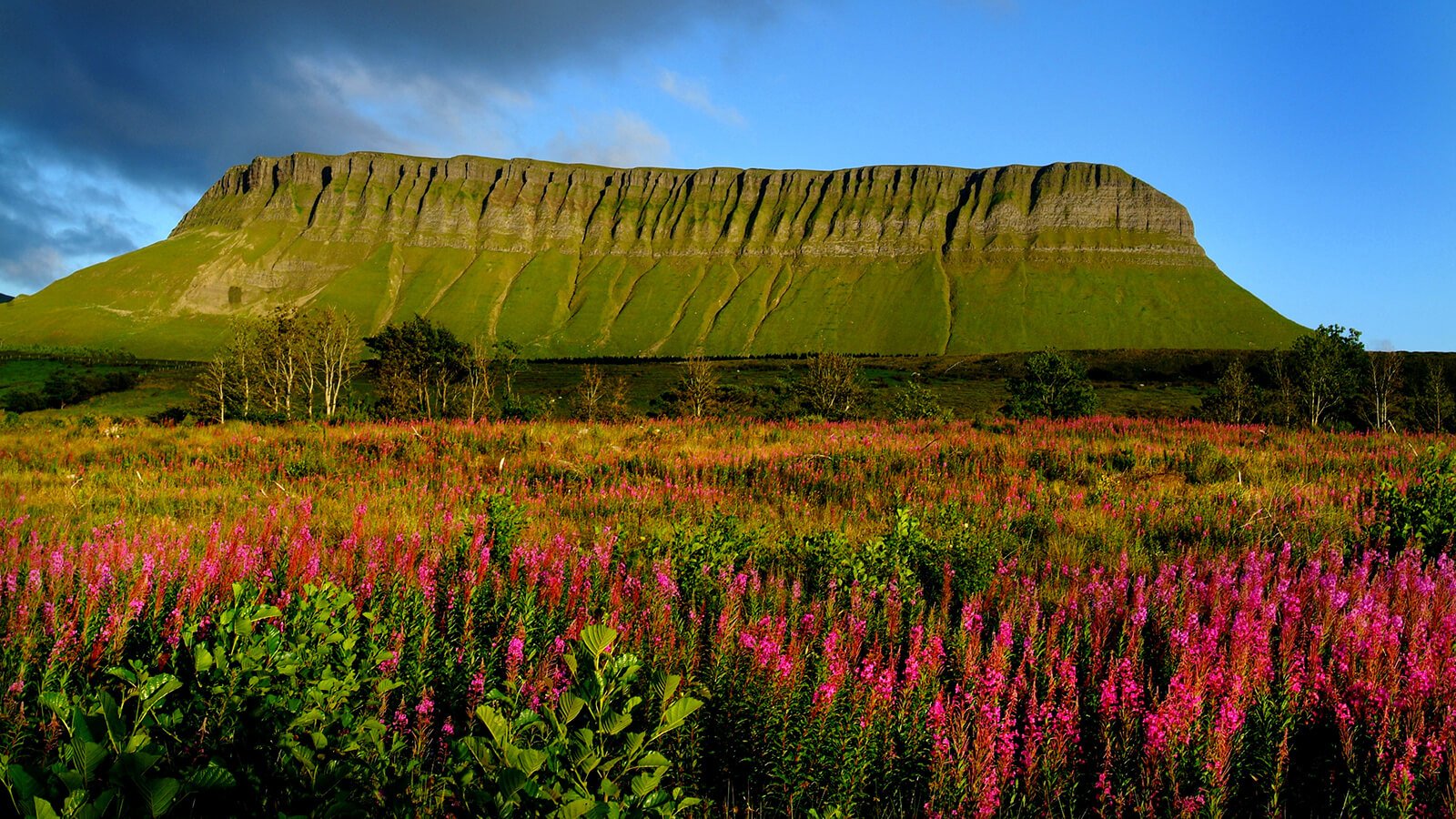 Take a look at its flat top and it's easy to see why Ben Bulben is often compared to Table Mountain in Cape Town. The distinctive shape of this limestone hill was sculpted during the Ice Age.
Ben Bulben is the resting place of two of Ireland's most famous mythical legends; Diarmuid (pronounced dear-mid) and Grainne (graw-nya).
Grainne, the beautiful daughter of the High King of Ireland, ran away with the sprightly young Diarmuid instead of an arranged marriage to Fionn MacCool.
After evading capture for many years, Diarmuid was gored to death by a wild boar. His broken-hearted wife followed soon after. Both were laid to rest in a deep, dark cave, high on the cliffs of Ben Bulben.
Nothing like a cheery Irish story to brighten your day!
Sligo Gaelic Football
In the Normal People TV show, Paul Mescal's character Connell plays Gaelic Football.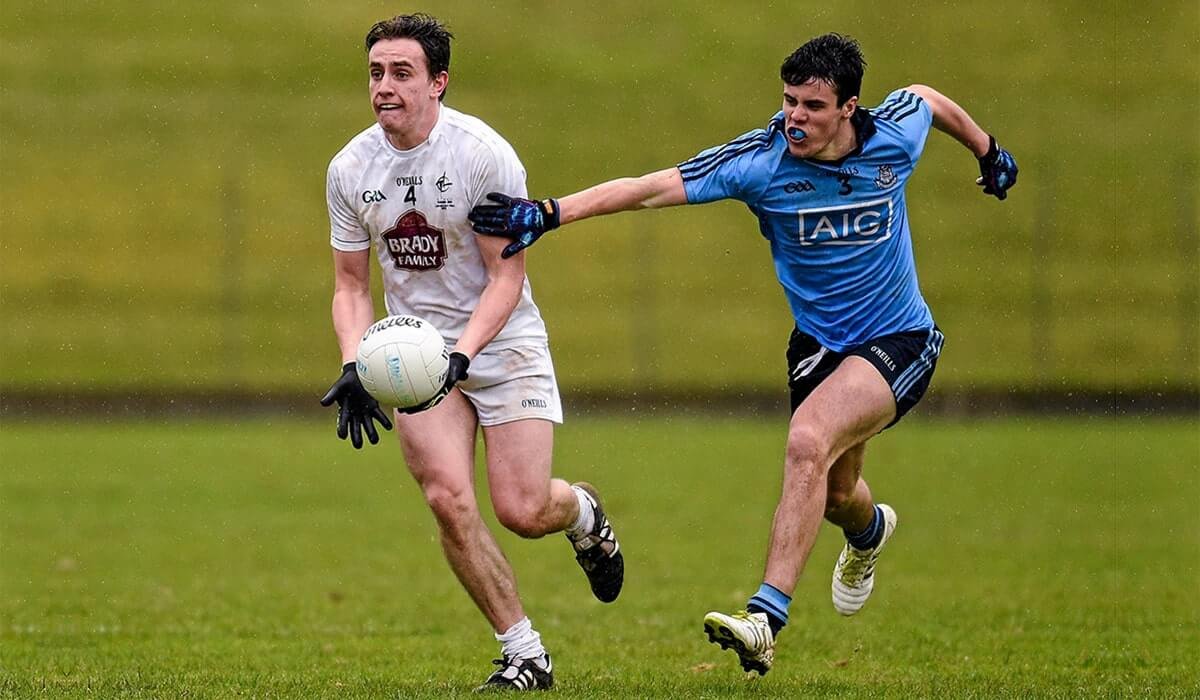 In real life, Mescal played Ireland's national sport at underage level for his native Kildare native. The actor has been credited with introducing a new fashion trend for traditional Irish sportswear brand, O'Neills.
You can see Gaelic Football played all over Ireland when you visit. We recommend a trip to Croke Park in Dublin, if an All-Ireland ticket comes your way. Otherwise, catch the black and white shirts of Sligo GAA playing in Markievicz Park (named after Constance herself).
Soccer more your thing? Sligo Rovers are the local team here. The Bit O' Red, as they are colloquially known, host games at The Showgrounds.
The Surfers and Beaches of Sligo
Sligo is home to incredible beaches. Streedagh, which features in Normal People, is very close to one of our favourite horseback-riding stables. Or you could watch the sun sink over the horizon at epic Enniscrone.
More than anything though, Sligo beaches are most famous in Ireland for surfing.
Massive amounts of both courage and skill are required to take on some of the biggest waves in the world; especially in the cold waters to be found along the coast of Sligo.
We think people who choose to ride giant Irish waves are anything but normal!
Catch a slightly smaller wave as part of our 7 Day Adventure Tour of Northern Ireland and the northwest, weather permitting.
The Seaweed Bathers of Sligo
Are people who bathe in seaweed normal? We're not sure...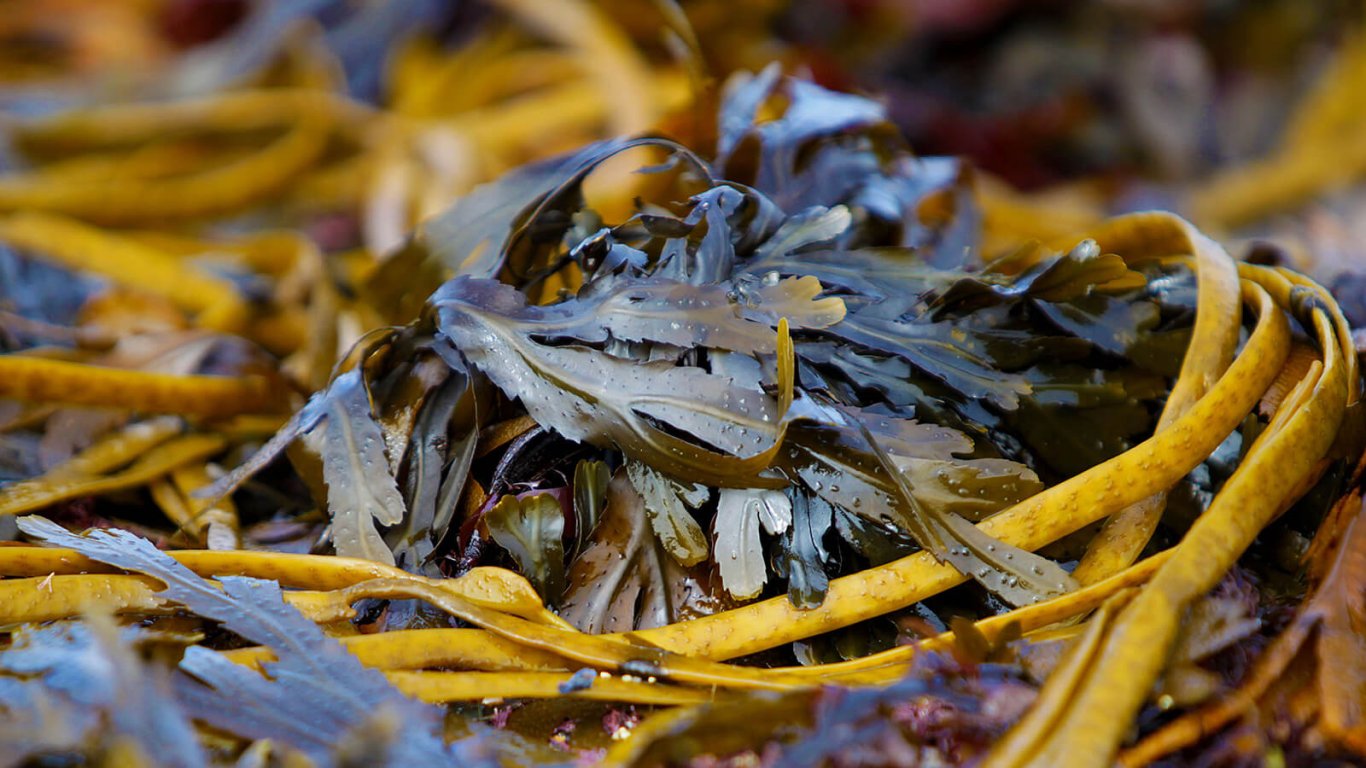 One thing is certain; the seaweed bathers of Sligo certainly have healthier skin than the average person.
Relax after a long day's adventuring in a restorative spa treatment room. Fresh seaweed is harvested from the shores of the Wild Atlantic Way and soaked in hot water to release its healing properties.
Apparently seaweed baths moisturise your skin, increase circulation and promote healing! Who knew?
On tour, you have the chance to indulge in this uniquely Irish luxury treatment in Enniscrone, Sligo, as part of our active 12 Day Vagabond Giant Irish Adventure Tour.
Trinity College
OK, OK, we know it's in Dublin, not Sligo...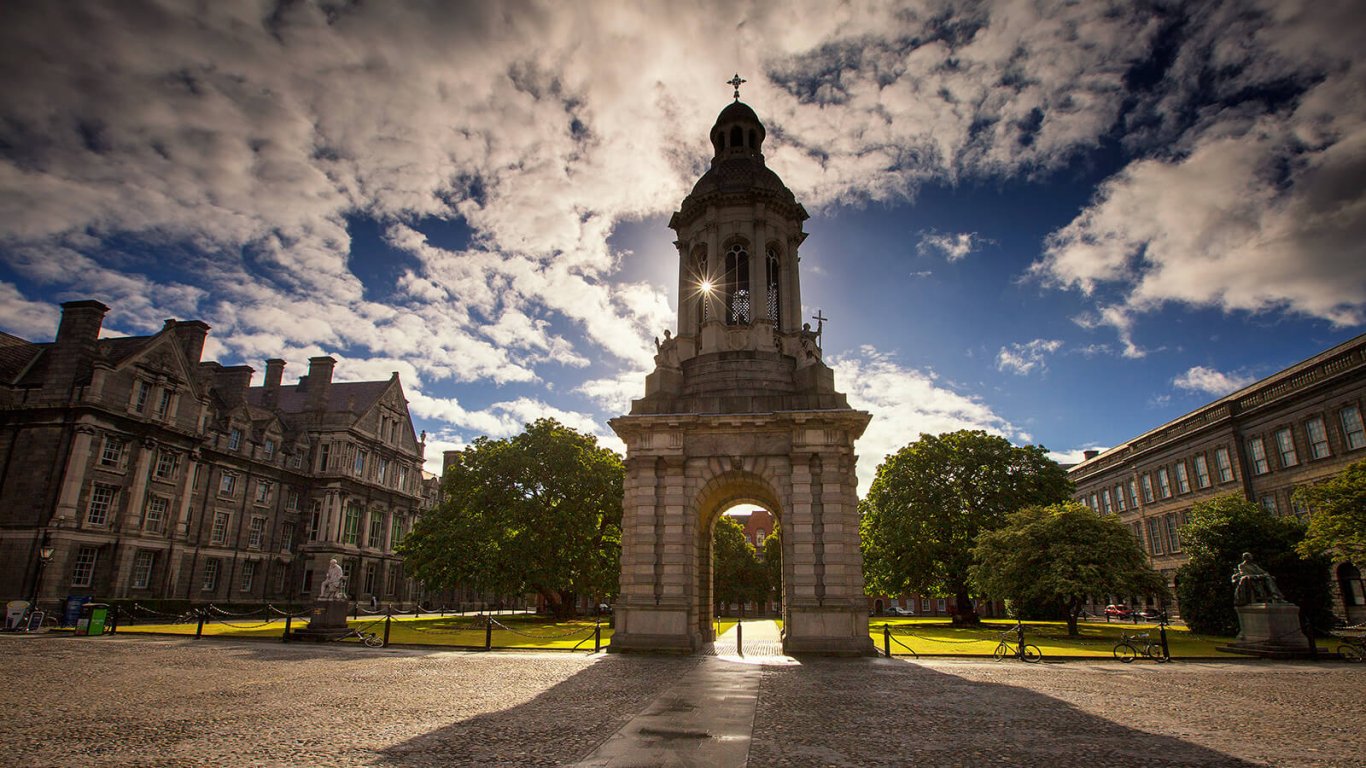 We just couldn't finish a blog about filming locations for Normal People without some mention of the famously picturesque Irish university. After all, Connell and Marianne both attend Trinity in the series as students.
If you are visiting Dublin, Trinity College is hard to miss. Not only does the picturesque campus form the heart of the southside downtown area, the Book of Kells - a priceless illuminated manuscript - and the Long Room Library give you two powerful reasons to visit.
A lesser-known attraction is the Science Gallery, located at the Pearse Street entrance to Trinity College. This compact and modern museum offers regular science-based exhibits. It's free to enter.
Both our active Vagabond Cultural Adventure tours and our relaxing Driftwood Journeys of Discovery depart from Dublin.