First created in 1942 by a young chef Joe Sheridan, working in Foynes airport. He decided to brew something special to warm up the weary travelers who had, had their flight diverted when on route to Newfoundland. The drink was an instant hit.
As a testament to this fateful day in 1942 and a little reminder of your tour. We've put together a simple recipe that will let you recreate this delight in your own kitchen.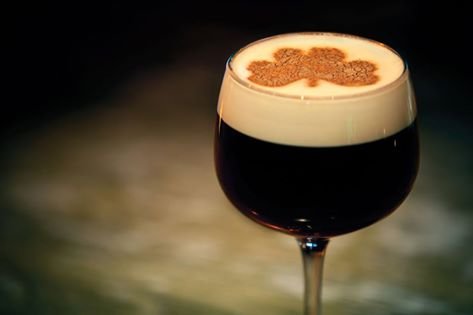 Ingredients for Irish Coffee
Six ounces of hot, fresh brewed coffee
1 teaspoon of brown sugar for sweetness

1 ounces of your favorite Irish whiskey

Whipped cream
Preparation for Irish Coffee
Brew coffee and combine with whiskey and brown sugar.Whisk well. Pour on whipped cream, careful not to break the surface.
Bonus tip; pour cream on over the back of a spoon.Enjoy