1. Hiking Shoes
Without a doubt, the most popular tip for travelling to Ireland has been to bring along a pair of hiking shoes.
You will be doing plenty of walking with us. On Vagabond tours, we'll be hiking up steep valleys with loose terrain. A sturdy pair of hiking shoes are perfect.
Even with the more relaxed pace of Driftwood Tours, you may end up strolling around castle gardens, or exploring quaint villages for dinner options. A pair of comfortable shoes is advisable.
PRO TIP: Break in your hiking shoes before arrival here in Ireland with some practice hikes at home.
2. Sense of Adventure
While packing, don't forget your appetite for fun and adventure. All Vagabond and Driftwood tours feature flexible itineraries, with no two tours the same. We love to show you the back roads and secret delights of Ireland, alongside all the famous showstoppers.
Expect your amazing VagaGuide to take you off the beaten track, with hidden gems at every turn.
3. Bring a Camera
You're going to be making some serious memories on this trip. So to capture them, dont forget a good quality camera or smartphone.
If using your phone as a camera, invest in a quality case - just in case it takes an unexpected tumble or two from your pocket!
Don't forget any accessories you may need for your camera/phone such as: SD cards, batteries, adaptors.
PRO TIP: You will most likely need an electrical adapter to charge your appliances in Irish plug sockets. Check out our blog on electrical adapters here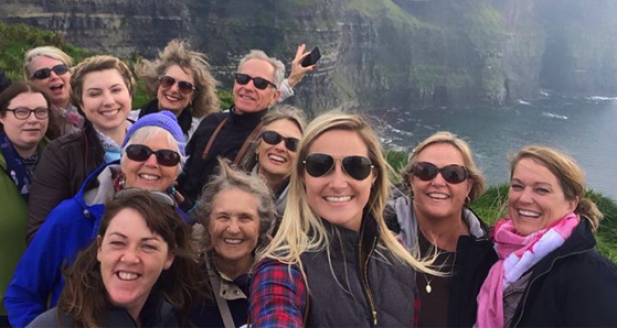 4. Pack Light
We are all guilty of over-packing when travelling. You dont know what to expect. And so you bring everything and the kitchen sink just in case.
Lots of our Vagabonds and Driftwooders advised against this approach when we asked. It's better to travel light, particularly on a Vagabond tour, which will be active with multiple stops in one day.
Find more info here in our dedicated packing blog
PRO TIP: Choose luggage you can carry or that rolls along easily. In smaller towns and villages, we stay in boutique hotels that tend not to have elevators.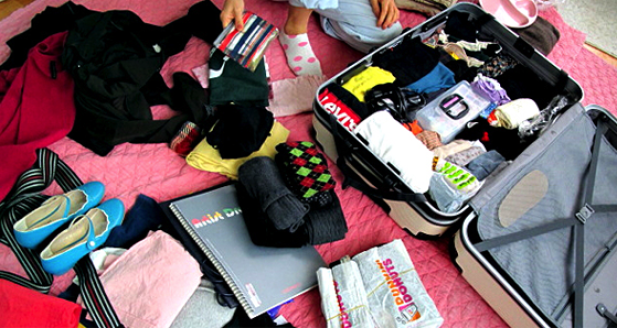 5. Travel Journal
Some memories just can't be captured by photos or video. Our Vagabonds and Driftwooders told us that it really helped to fill out a travel journal as they explored Ireland.
You may also need somewhere to write down the contact addresses of all the new friends youre going to make!
6. Rain Jacket
You've heard the phrase 'Four Seasons in One Day'? That's us! Ireland's weather can be blindingly spectacular or darkly dramatic, but it's never boring!
For this reason, come prepared. Lots of our Vagabonds and Driftwooderse recommended a lightweight raincoat. Make sure it's of decent quality - ideally waterproof rather than water resistant.
Preferably, choose a lightweight rain jacket you can wear layers under. This will allow you to strip off when the weather changes (which we guarantee it will) or when your hike to the top of the mountain gets intense! Dont forget sunglasses either. There will be times when you need both a raincoat and sunglasses, strange as that may seem.
PRO TIP: Make sure those you opt for a mixed fabric or synthetic outer shell, as this type of clothing will dry a lot faster when wet.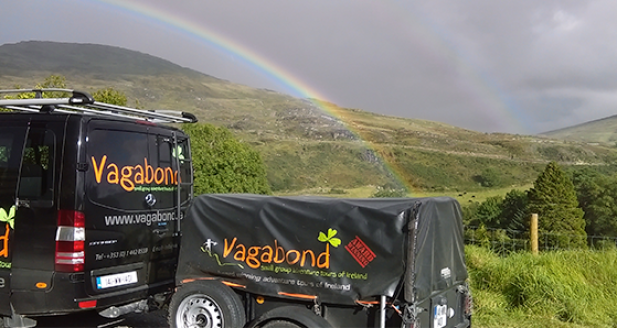 7. No Worries!
You may not know what to expect when traveling to Ireland for the first time. Particularly for solo travellers, we can reassure you that Ireland is known as a welcoming place for a reason. Irish people love to meet newcomers. And your VagaGuide will make your VagaTron or Drifter tour vehicle one big, happy, slightly crazy family.
As one previous solo traveller remarked, you really do feel like your part of a family. So rest assured, we will take care of you!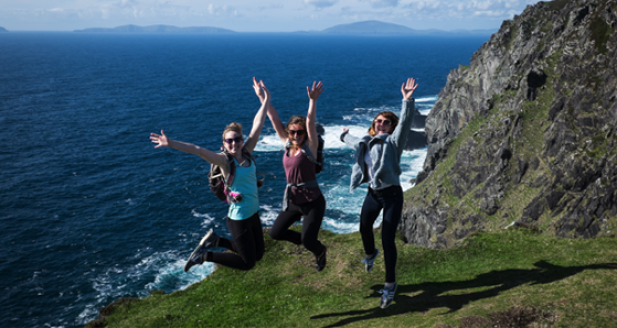 Your response was huge. A big thank you once again to all you who contributed with recommendations
Got your own tips for traveling to Ireland? Check out the post below and send us yours!