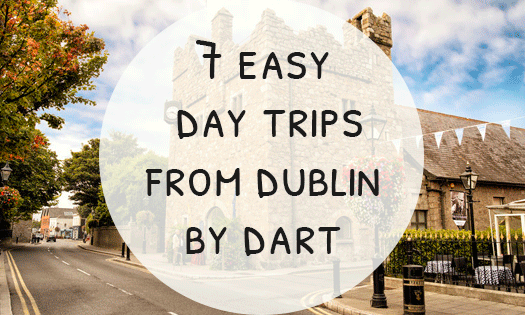 While the west coast of Ireland is renowned for its stunning coastline, often overlooked is the east coast – particularly Dublin Bay. One of the best, cheapest and easiest ways to experience this area is by DART (Dublin Area Rapid Transit).
In fact Dublin Bay has been named a biosphere reserve by UNESCO.
So, if you've a few days in Dublin and you're looking for an easy escape from the hustle and bustle of the city, we've picked out the best stops along the DART line to enjoy Dublin's scenic coastline with ease.
What's The Best Way To Get Around Dublin?
The best and most affordable way for visitors to get around Dublin is to purchase a Visitor Leap card. For €10 a day, this will give you unlimited use of Dublin's public transport. So you can hop on the DART in the city centre and hop off and on again as many times as you like.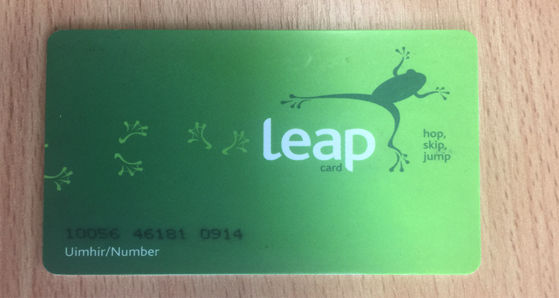 Before delving into a few of our favourite stops along Dublin's DART line. There are three DART lines you need to know:
South – the Bray/Greystones line
North – the Malahide line
North – the Howth line
You can find the DART timetable here
7 Easy Day Trips From Dublin By Dart
1. Malahide
The last station along the Malahide line. When in Malahide you need to visit Malahide Castle. Built in the 12th century, and owned by the Talbot family for 800 years. The castle has a long and interesting history, and quite a few good ghost stories too! The best way to learn about the castle and its history, is through a guided tour of the castle for €12.
Afterwards indulge yourself in some lunch at Avoca in Malahide castle, and explore its vast gift shop, or wander through Malahide Castle's 260 acre park and garden.
If you feel up for more exploring, Malahide is known for its small chic boutiques and coffee shops. It's worth mentioning that Gibney's Pub in the town centre is great for pints. The marina and estuary are very close too.
Discover more about Malahide here.
2. Howth
The last stop on the Howth line, and a popular spot on a sunny day. Howth harbour is ideal for a short stroll where you can watch the fishing trawlers, yachts and dinghy's mingle.
If you're looking for stunning views of Dublin Bay, then the Howth Head walk has it. There are four walks all starting from the DART station, and vary in length and difficulty. The views from Howth Head are some of the best in Dublin. When you starting off on the walk, it's possible to look north to Lambay Island and the Mourne Mountains on the horizon. As you round the headland, Dublin Bay opens up, with the city and the Wicklow Mountains coming into view.
With all that walking you've probably worked up an appetite. So it's time to head back to Howth harbour and savour the amazing sea food restaurants down on the marina. Alternatively, grab some fish and chips or an ice-cream and enjoy them down by the harbour. Just watch out for swooping sea gulls!
Discover more about Howth here
3. Killiney
Heading south on DART you'll find the charming little village of Killiney.
Well worth a visit, simply for the views. Panoramic vistas of Dublin Bay expanding to the north and Wicklow and Sugar Loaf to the south and south-west. On a clear day you might even be able to spot Wales to the east
The area has even been compared to Italy's Bay of Naples for it beauty – with the long stony beach ideal for a picnic, walk or swim.
Killiney is mostly known for the beautiful walks, in the Killiney Hill Park – a small public park that overlooks both Killiney and Dalkey. The park was gifted to the state in 1887 by Prince Albert Victor of Wales, for Queen Victoria's Jubilee.
Fun fact: Killiney is also home to Bono. So keep your eyes peeled for the U2 frontman!
Discover more about Killiney here.
4. Dalkey
If you're looking for culture and history, Dalkey has it. This affluent charming little town has a long and rich history that a joy to explore. When you hop of the DART it's just a short stroll from the station into the heart of town.
Boosting two Norman castles and a 10th century church, a visit to Dalkey Castle is a must when there. Actors in costume tell the story of Dalkey castle – and show guests skills and cultural features from the 1500's in Ireland.
Adjacent Dalkey Castle is the Hertiage Centre. It's an interactive timeline that brings visitors from early Christian times, through Viking, Medieval and Victorian, right up to modern times.
If literature is your thing, you'll enjoy the Writer Gallery in Dalkey. With contributions from James Joyce, Samuel Beckett, Maeve Binchy and even Bono.
For those wanting to get active, rock climbing in Dalkey quarry is a popular pastime. A half day introductory rock climbing starting at €35.
If you've built up an appetite and or thirst from all that, head over to the Magpie Inn for good food and beer, as well as friendly staff.
Discover more about Dalkey here
5. Bray
Straddling the Dublin/ Wicklow border, Bray is known for hosting a wide range of festivals and markets, which you can check out here.
The promenade in Bray is a good place to start. A mile long walk with magnificent views of Bray Head and the Wicklow Mountains. The promenade dates back to Victorian times, when iit was built to attract sea-side visitors from Dublin city.
If the weather isn't behaving, as Irish weather sometimes doesn't – you might want to check out Bray's Aquarium, or take a short taxi ride up to Kilruddery House and Gardens, which has been in the Brabazon family since 1618.
Fancy something a bit more vigorous? The Bray-Greystones cliff walk is just the ticket. A length of 10 km/ 6.4 miles in total, it takes just over 2 hours. Along the walk keep your eyes open for seals bobbing around in glistening waters below.
Discover more about Bray here.
6. Greystones
The last stop along the Greystones line. This small Wicklow fishing village has changed a lot over the years, but hasn't lost its charm.
You could also start or end the Bray Head walk here. Or just take in the sea views from its Blue Flag beach.
Greystones is known for its range of quirky shops and boutiques as well as great dining, which include: Bochelli's, The Three Q's and Happy Pair. The funky Mrs Robinson's bar in the town really knows how to serve up delicious cocktails and craft beer!
Fun fact about Greystones: The owner and founder of Rob Rankin lives here. Keep an eye out for him walking around in his Crocs and kaki pants 🙂
Discover more about Greystones here
7. Dún Laoghaire
Dún Laoghaire harbour was built in 1817 and the town sprouted up around it. The original Victorian architecture is apparent in much of Dun Laoghaire – From its buildings to its bandstands down by the pier.
There are two piers, the east and west pier. It can get quite windy here, so bring layers!
Dubliners love to grab an ice cream from the famous Teddy's stall on the west pier before stretching their legs along the pier.
Book worms may like the James Joyce museum in Sandycove, just down the road. It's inside a Martello Tower and right beside the famous 40 Foot swimming spot.
Discover more about Dún Laoghaire here