My name is Bébhinn... Hi there! 👋
I am native to Clare Island and a direct descendant of an 18th century pirate queen.
It was here, on Clare Island, located off the west of Ireland, where my thirst for myth and adventure was born.
This path led me on a journey of discovery around Ireland as a VagaGuide.
Since 2013, I have adventured through Ireland's wild landscapes, leading my guests on similar journeys of discovery to my own.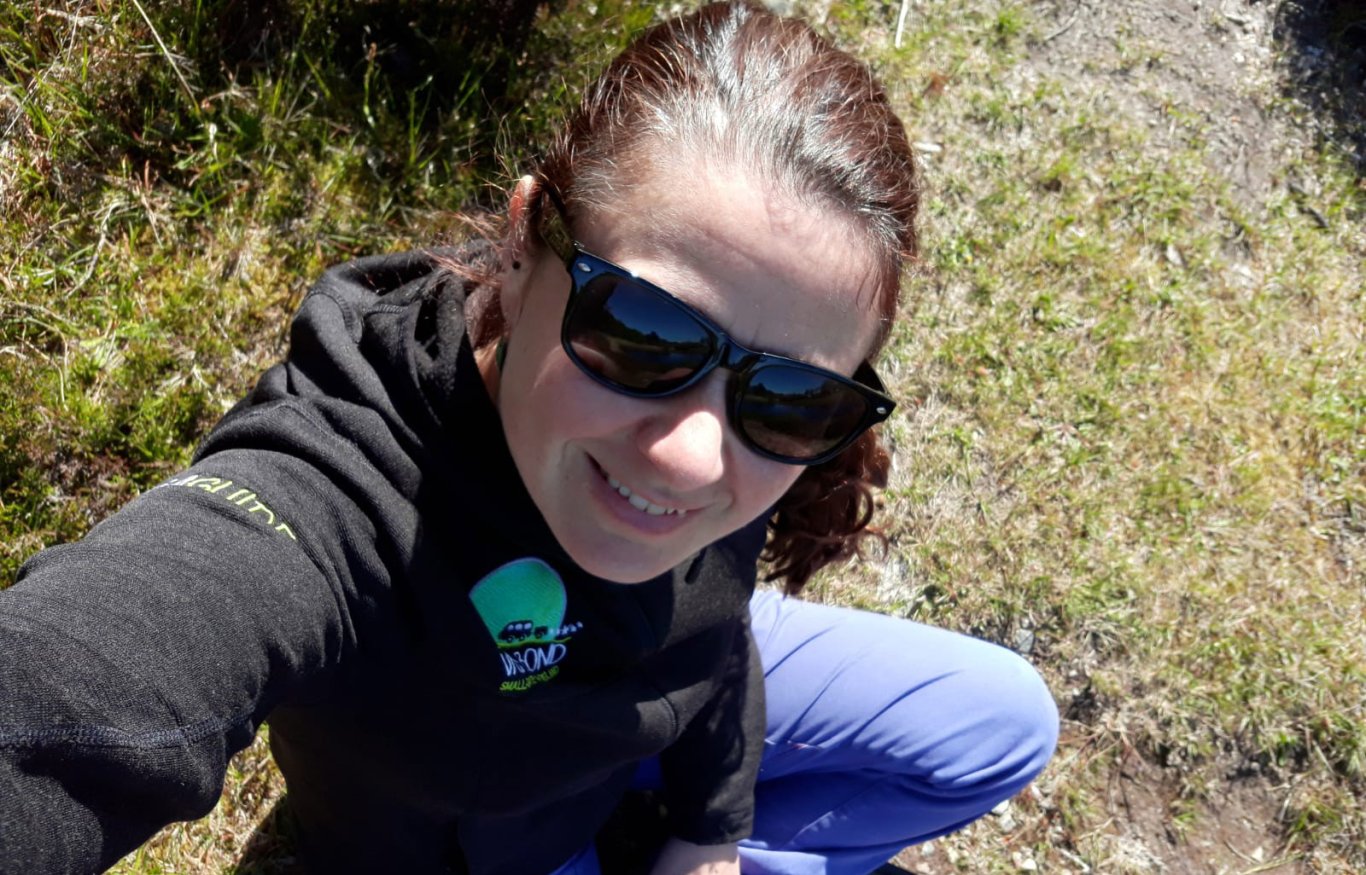 Together, we unearth the layered meanings of Ireland's landscape; at amazing sites like ancient Megalithic tombs and Neolithic stone circles.
My fascination with my magical motherland has grown alongside my love for guiding. Most recently I have become passionate about Irish mythology.
Part of the reason for this is, I feel, is the nature of modern life. Do you sometimes feel that 21st century scientific certainties too often lead to harsh realities?
If the answer is yes, I have some good news.
Like me, you too can experience the sense of mystery and the unknown that is central to Irish mythology.
All you need to do is step with me now into the otherworld...
An Introduction to Irish Mythology
To understand Irish mythology, we need a picture of the people who created and tended to it. Imagine journeying through time, over promontory forts and mystical stone circles, on a quest to encounter the earliest population of Ireland.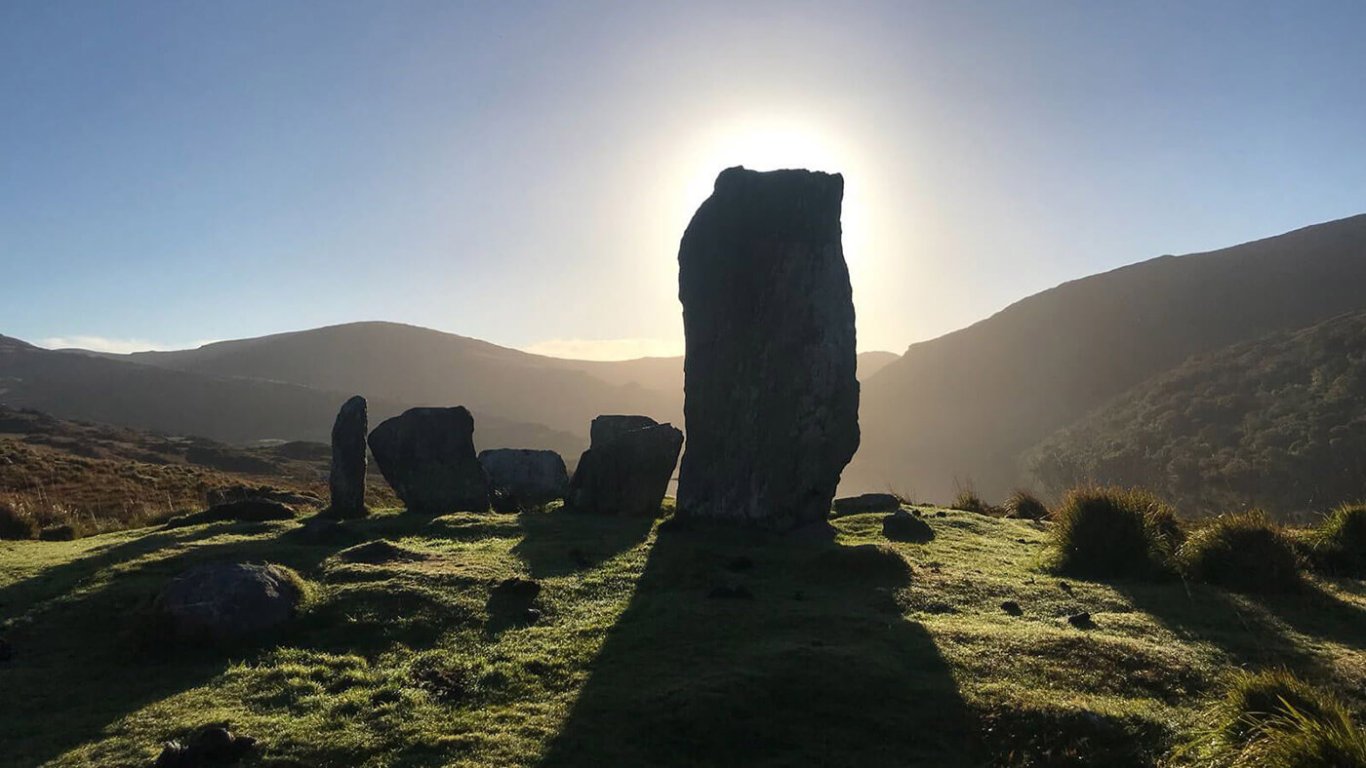 The ancient Irish were intimately connected to the landscape. They relied on the skies to direct their fortunes and the land to feed their families.
As pagans, they worshipped the elements too. They celebrated the seasons with festivals, marking nature's rebirth in the springtime (Imbolg) and its winter slumber at Óiche Samhain (the forerunner of Hallowe'en), an event that offered connection to the afterlife.
How Irish Mythology Developed
The story of how Irish mythology has been handed down to us is complex. Many of its secrets remain untold. This is in large part due to its oral origins.
Unlike Greek and Roman mythology, the myths and legends of Ireland formed part of a highly conservative storytelling tradition in ancient times.
Tales were preserved for centuries by each generation in their telling and retelling. As we shall find out, the influence of the oral storytelling tradition continues to be felt today.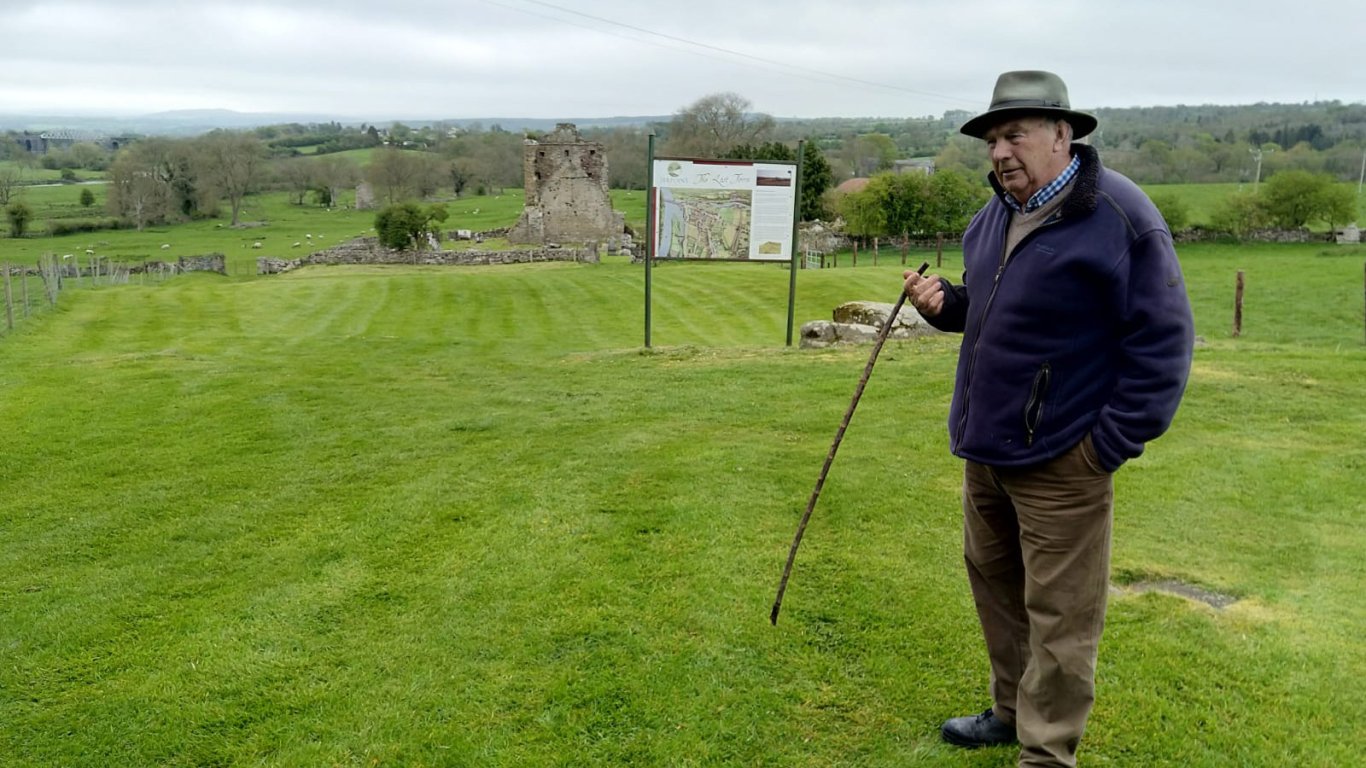 Irish mythology was finally recorded with the coming of Christianity in the 5th century. Early monks recorded traditional tales in writing for the first time.
Yes, Christian morals were expressed through this particular retelling of Irish mythology. But this wonderful tradition was preserved for you and me — and the world — to savour.
In modern times, German scholars studied and recorded these ancient Christian Gaelic scripts. This work allowed a picture of pre-Christian Ireland to be formulated. Manuscripts such as the 12th century Book of the Dun Cow and the similarly-aged Book of Leinster identify several cycles of Irish history.
These include:
1.The Mythological Cycle.
2.The Ulster Cycle.
3.The Fenian Cycle.
4.The Historical Cycle (The Cycle of the Kings).
Let's begin our journey with an introduction to some of the main characters that appear in popular Irish mythological stories.
The Hero: Cú Chulainn
Cú Chulainn (formally known as Sétanta) is one of the most infamous heroes to appear in the Ulster Cycle of Irish mythology. Cú Chulainn connects together several strands of Irish mythology. He is the son of, as well as an incarnation of, the god Lugh. Lugh is one of the most prominent gods in all of Irish mythology, as well as a member of the Tuatha Dé Danann. The Tuatha Dé Danann are a supernatural race who eventually became known as the 'fairies' or 'little people' in later folklore.
Cú Chulainn's mother is a mortal, Deichtine. She is a sister of a great king, Conchobar Mac Nessa.
The story of how Cú Chulainn got his name is known by nearly every Irish person. Sétanta, as he was then called, joins a boy troop at Emain Macha, an important ancient site near modern day Armagh in Northern Ireland.
At Emain Macha, a game of hurling ends with Sétanta's name being changed to Cú Chulainn (translation: 'The hound of Culann'). To this day, our national sport in Ireland is still hurling. Cú Chulainn later features in the battle raid of Cooley where he defends Ulster in single-handed combat.
The Cailleach: The Old Woman, Hag or Witch
The Cailleach is seen as a witch-like figure. She is the goddess of winter.
Stories of the Cailleach survive throughout Ireland and Scotland. In later folklore, she is described as a hag-like woman.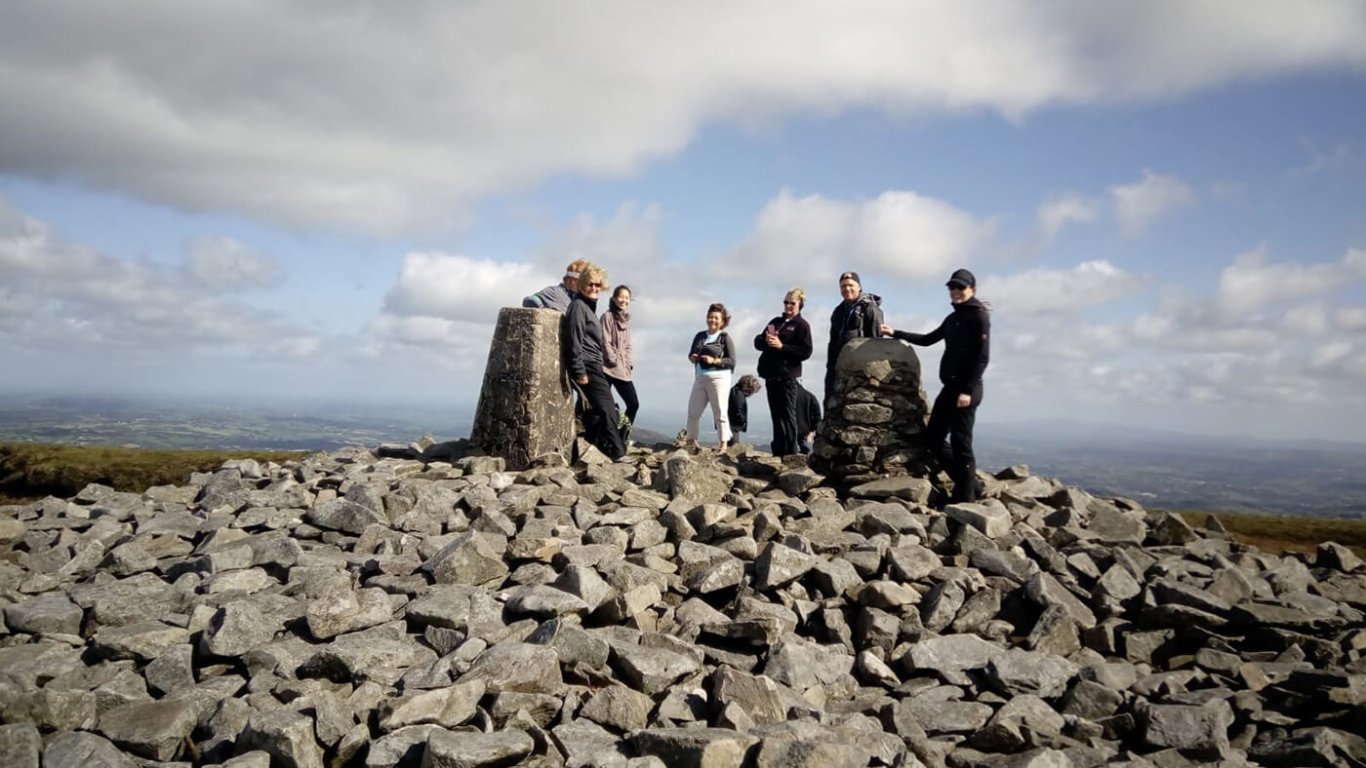 The Cailleach is associated with numerous locations that we visit with Vagabond and Driftwood tours of Ireland.
These include the Cliffs of Moher, the Beara peninsula and the mountain of Slieve Gullion in Northern Ireland.
The Wise One: Fionn Mac Cumhaill
Fionn MacCumhaill is more commonly known outside Ireland as 'Finn Mac Cool' (the pronunciation is similar). Fionn was a mythical hunter-warrior. He is famous during the Fenian Cycle.
Fionn is most known for his part in the story The Salmon of Knowledge, another standard of Irish folklore that 99.9% of Irish kids learn in elementary school.
In the iconic tale, young Fionn burns his thumb while cooking a magical salmon for his druidic master. Instinctively sucking the blister, the apprentice Fionn is accidentally bestowed with the wisdom of the world.
Fionn is often described as a handsome warrior, much favoured by the ladies.
The adventures of Fionn and the Fianna - his band of legendary warriors - have formed bedtime stories for Irish boys and girls for centuries.
Like the Cailleach, Fionn is associated with Slieve Gullion in Northern Ireland. This is an ancient volcanic ring that forms the first hike of our 7 Day Vagabond Magnetic North Adventure Tour. It is not an exaggeration to say the area is steeped in Irish mythology.
Fionn is also associated with the Giant's Causeway, the Cliffs of Moher and many other locations around Ireland.
Now, read part 2 of my Irish mythology series...