Mark - The Antrim coastline of Northern Ireland is fast becoming renowned as one of the finest coastal scenic drives in the world. In fact the Antrim coastline recently made it into Best in Travel - Top Regions by Lonely Planet for 2018
All Vagabond and Driftwood Tours that include Northern Ireland spend one full magical day exploring this area. Here is a brief introduction to some of the magic you can expect on your day exploring the Antrim coastline.
Carnlough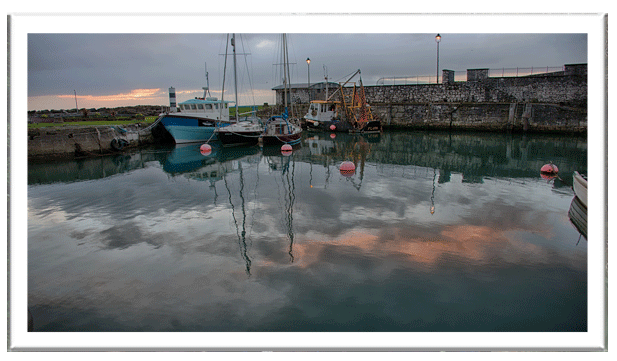 We begin by leaving the Victorian charm of Londonderry Arms hotel in Carnlough. Once owned by Winston Churchill's family, you can almost picture the big old British bulldog sitting in one of the chesterfields drinking excessive amounts of brandy.
Londonderry Arms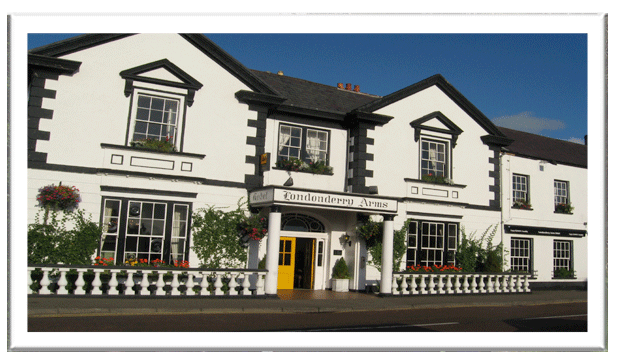 With the sea on our right hand side, we set off for the '9 Glens of Antrim'. These beautiful valleys are famous from the song Danny Boy."Oh Danny boy, the pipes, the pipes are calling from GLEN TO GLEN, and down the mountain side."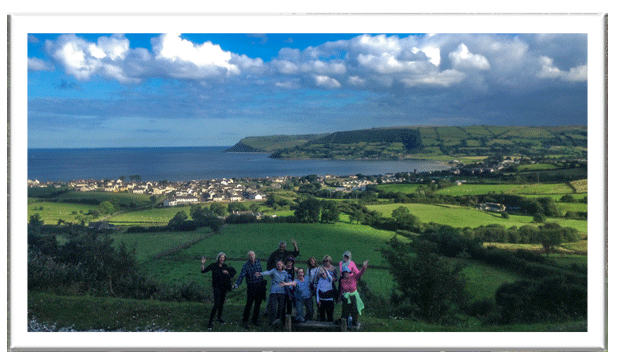 Torr Head
Soon after 'the glens' we get near Torr head. Scotland is generally visible from here as its only 12 miles (18km) away.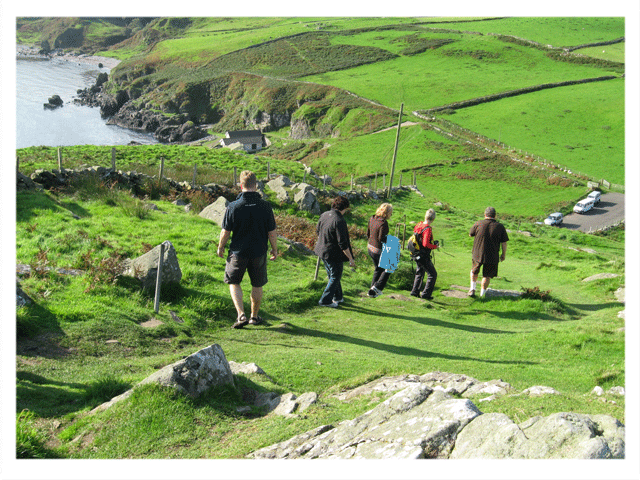 Ballygally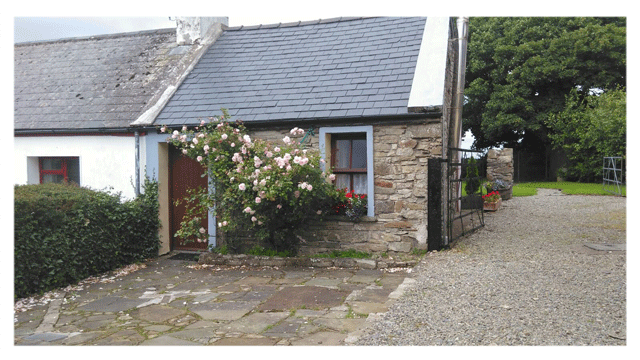 As we pass through Ballycastle, where Europe's oldest animal fair still takes take place, we then climb along the coast as Rathlin Island comes into view.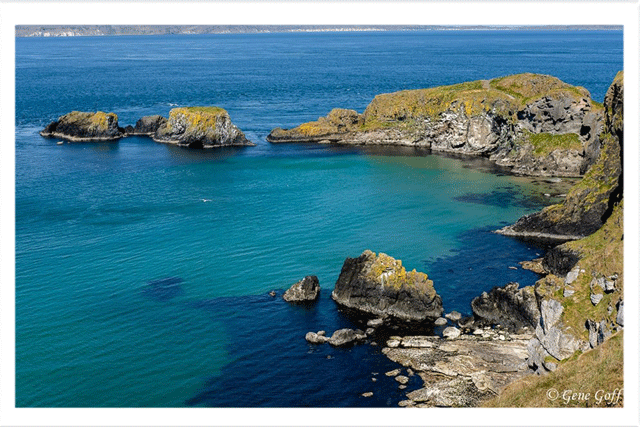 Carrick-a-Rede Bridge
This is where the Vikings first arrived in Ireland in 795AD. Today, if you see someone gowned up in medieval dress, you can safety assume that they are part of the locally filmed 'Game of Thrones' cast. Now for Carrick-a-rede rope bridge.
Although its no longer used by fishermen catching the migrating salmon, it now attracts tourists willing to test their nerves on this 66ft long rope bridge hanging 100ft over the water.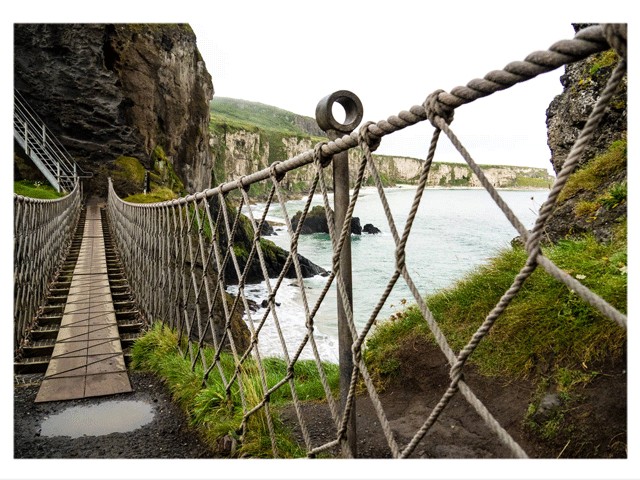 Giants Causeway
The day just keeps getting better as we visit the Giants Causeway. Across the globe there are just over 1000 UNESCO World Heritage sites. The Giants Causeway is the only one in Northern Ireland. It comprises of 40,000 hexagon shaped basalt rocks.
Before the advancement of the science of geology, people have always believed that thousands of years ago Ireland had both giants and fairies. And this causeway was built by an Irish giant named Finn McCool as a walkway between Scotland and Ireland.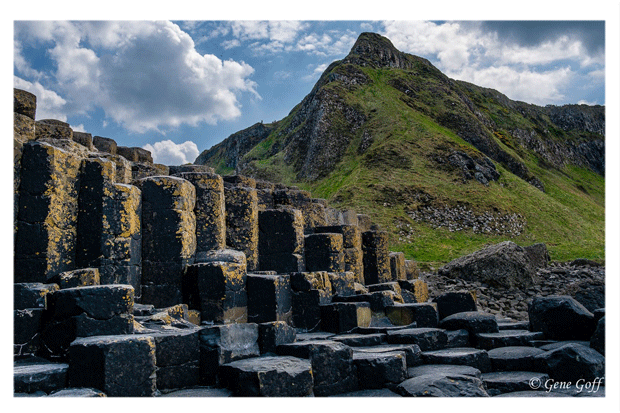 Bushmills
Lunch will involve some local pub such as the Nook which was a former Victorian school house. All this sight seeing will build up a thirst only whiskey can quench. Next stop, Bushmills. The world's oldest legal distillery gained its licence in 1608. A tour of this working distillery concludes in the bar.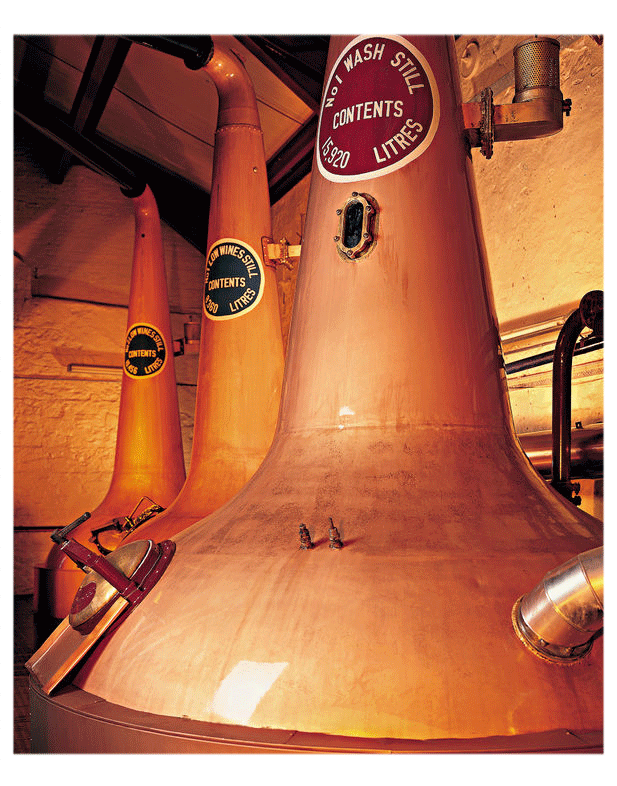 Dunluce Castle
But before we can call it a day, it would be almost rude not to stop at the majestic castle of Dunluce. According to some archaeologists, the medieval town of Dunluce would have had some of Europe's first indoor toilets.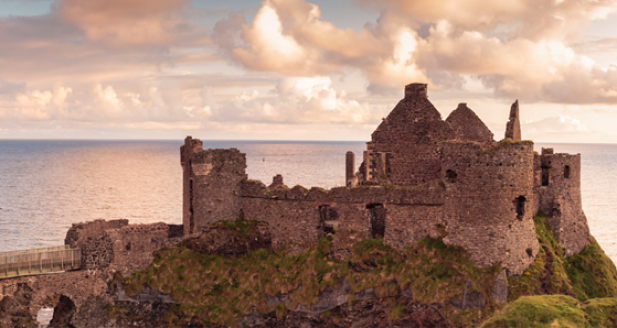 The Beech Hill
The Beech Hill Country House Hotel in Derry is our hotel for the night. Now its time to enjoy an evening of great food, luxury rooms with super comfy beds as yet another great day is coming up tomorrow.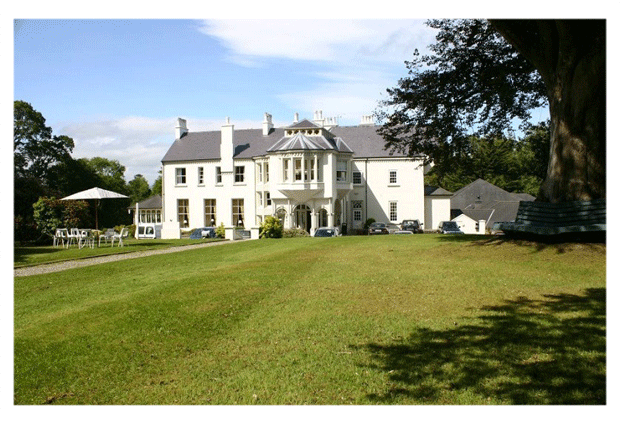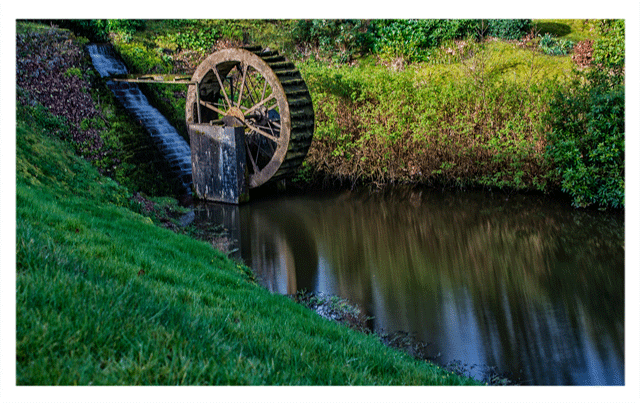 **Please note, this is a description of the day when enjoying a tour driving in the anti-clockwise direction. If your tour is going clockwise, the daily activities would be in reverse.**