In October 2019, my husband and I had the pleasure of seeing Ireland on the 11 Day Driftwood Discover Ireland Tour.
Our itinerary took us all around the beautiful island of Ireland.
We were expertly guided from the spectacular Causeway Coast and historic cities of Northern Ireland to the epic Wild Atlantic Way, including the Cliffs of Moher, Connemara and Dingle.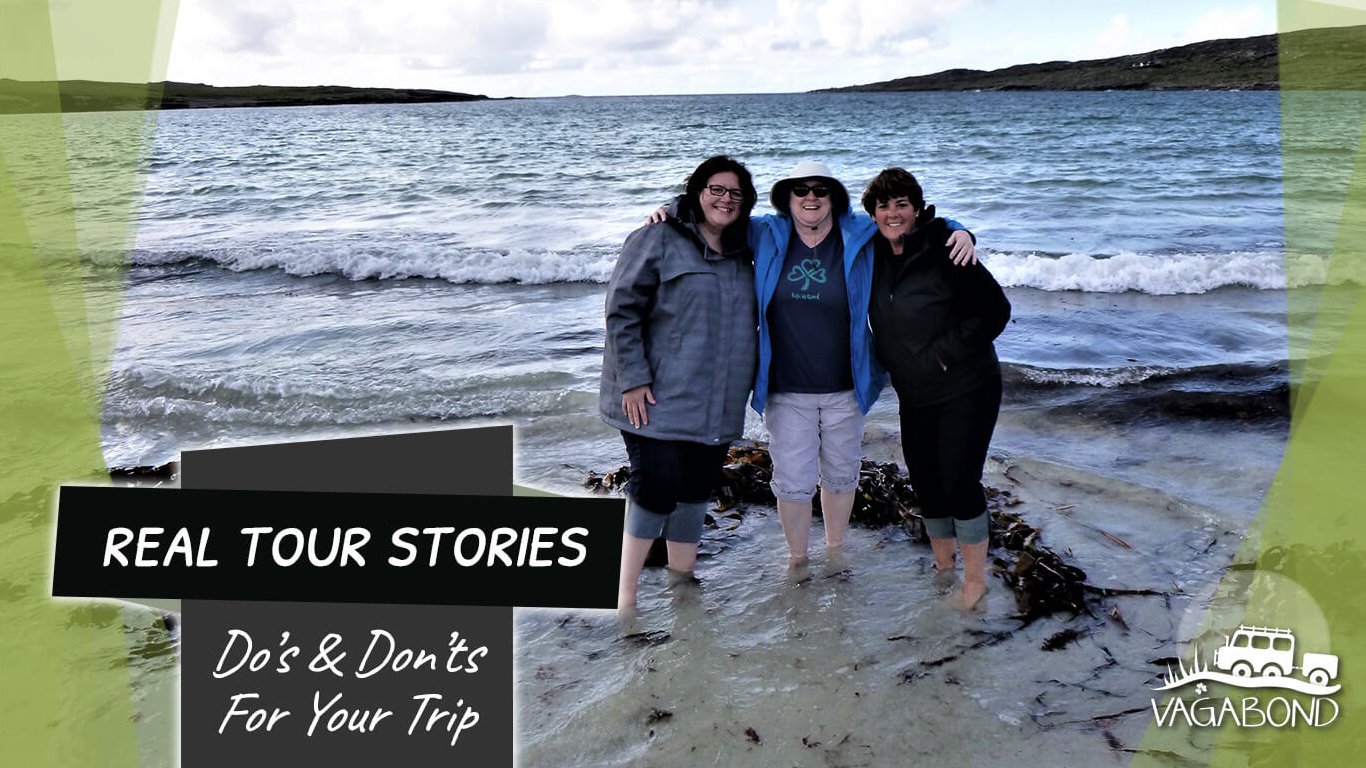 We had an amazing time and learned so much about Ireland.
Here's what we learned; my DO'S and DON'TS to make your Ireland tour the best ever!
Packing For Your Ireland Trip
🎒 DO bring a small backpack or bag for your daily needs.
Your suitcase will be in the back end of the van and inaccessible during the day.
Each morning, I would throw my rain pants, rain jacket, purse, medications and camera into my backpack.
On Drifter tour vehicles, there is a small overhead space above the seats where you can store a daypack.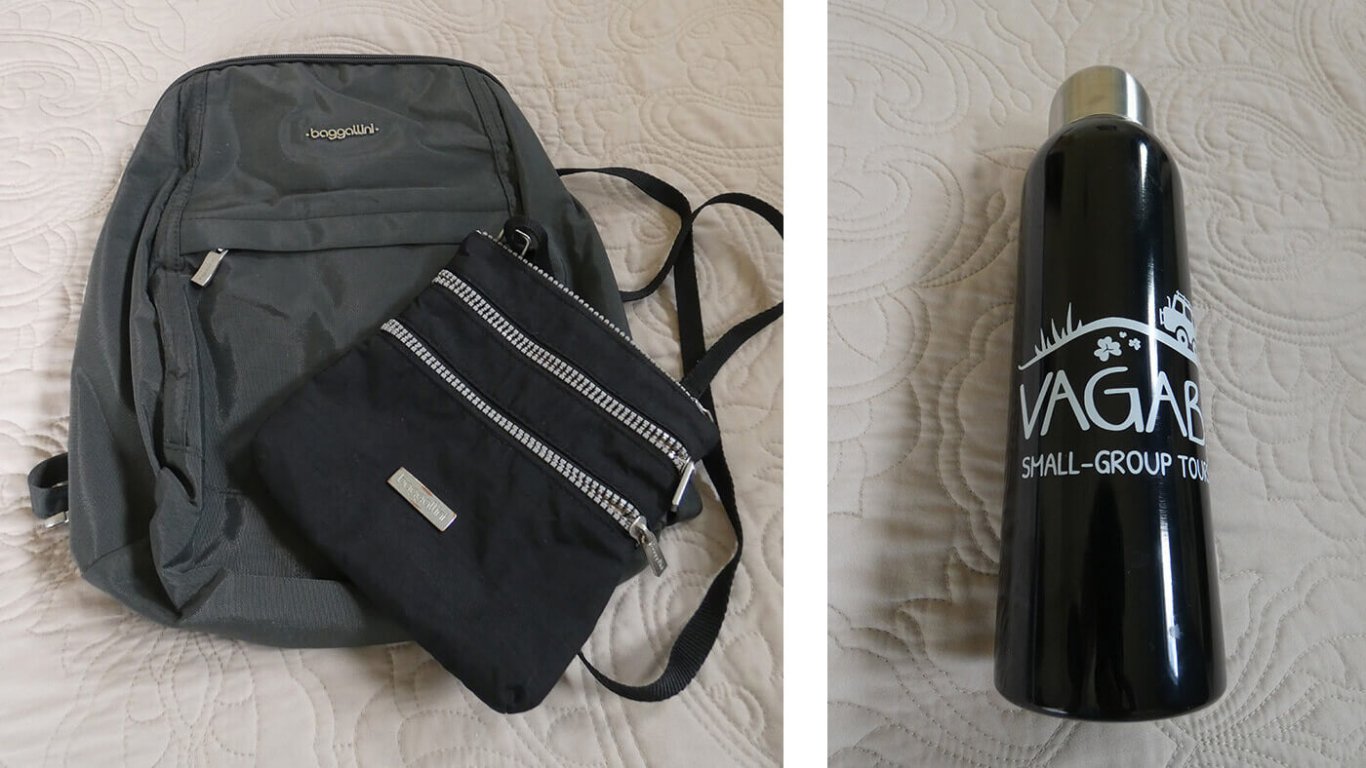 📓 DO bring a small notebook to use as a journal.
Each day, I would record the places we visited as well as any tidbits that our VagaGuide shared with us. We learned so many facts about Ireland and its people.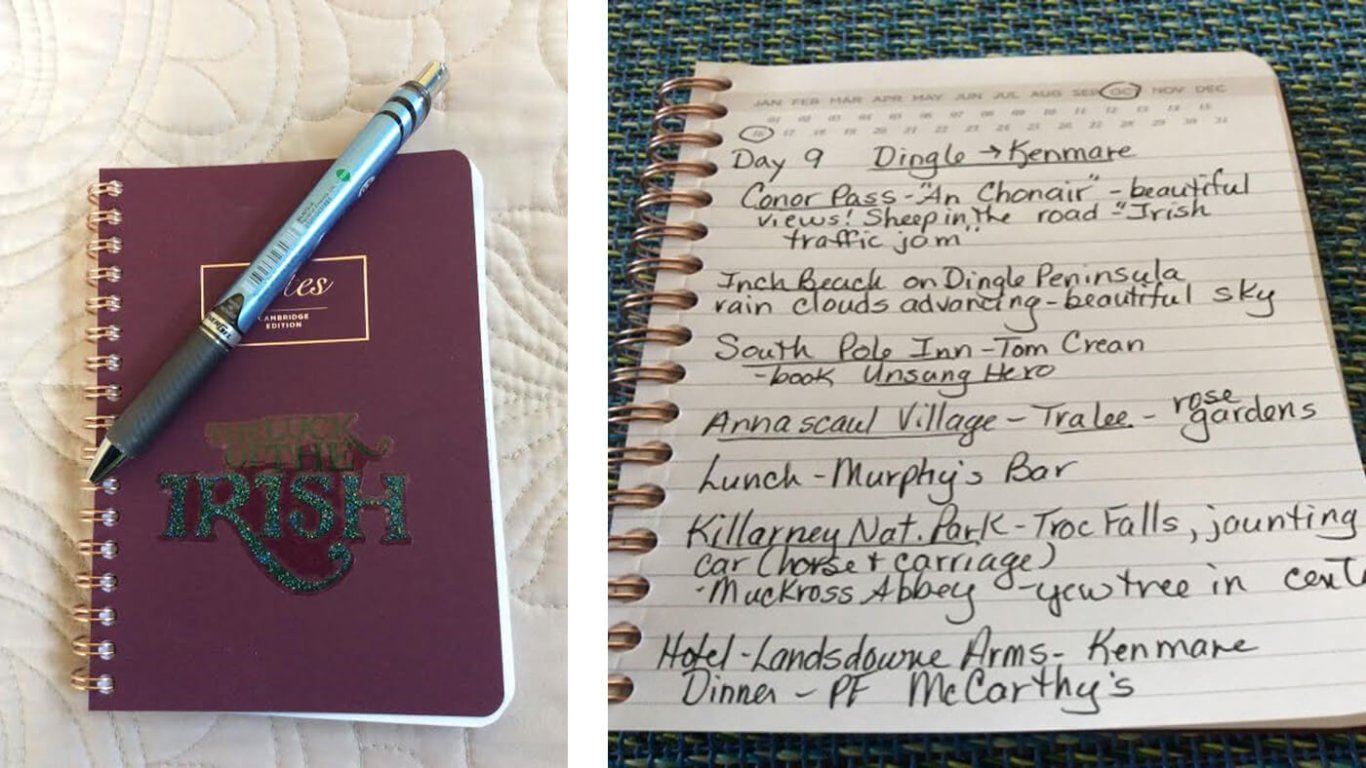 Once I got home, I was glad that I had written it all down. The journal also helped when I was organizing my pictures from the trip.
🤳 DO bring your phone even if you are not going to make calls from Ireland.
I put mine on airplane mode with the wifi on. Each day at lunch, I would use the free wifi in the pub to check my email and send a quick update home.
Phones come in handy for other things too. One of my fellow Driftwooders took daily notes on her phone instead of a journal.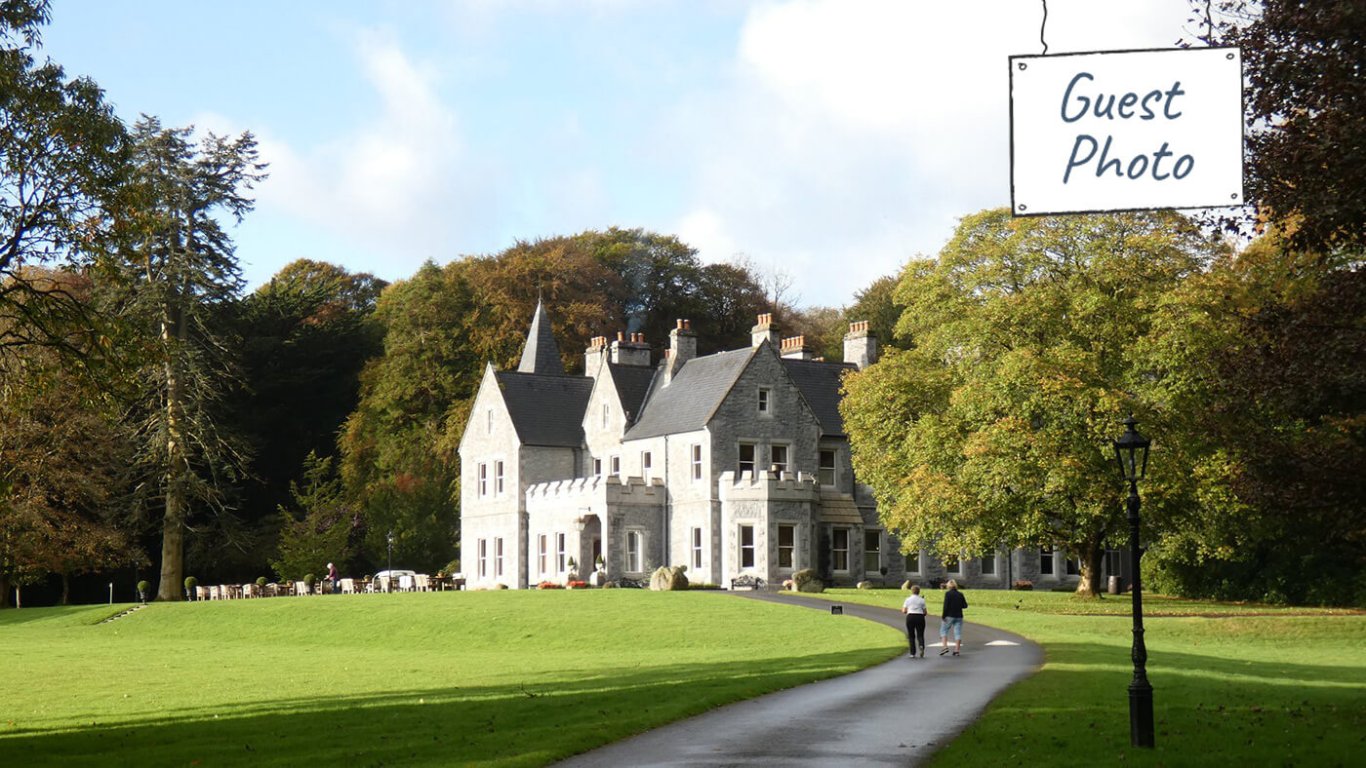 I used my phone to take some pictures. And people with nice, new phones took better pictures than my big, heavy camera.
🧳 DON'T over-pack.
There is no need to bring dressy clothes or shoes.
Most nights, we ate dinner in the same clothes that we traveled in that day.
Use a small suitcase, carry-on size if you can, as you are in charge of your bag each morning and night.
Don't worry about being seen on Day 6 with the same shirt you wore on Day 1. No one really cares!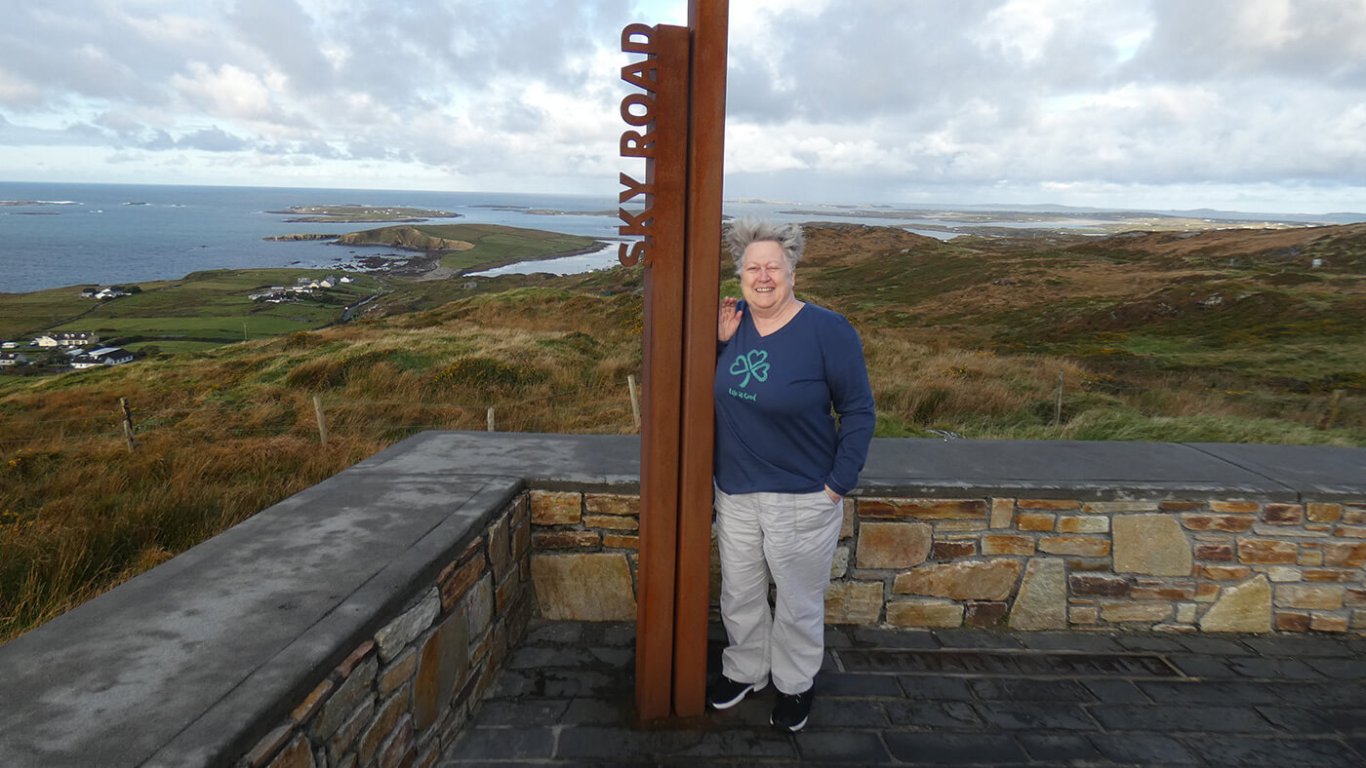 Also, don't fuss over the hair and make-up. Rain showers and wind will give you a new hairstyle once you make your first stop of the day!
No matter the time of year, you will have at least some rain, so just be prepared to get out into it.
Pack a waterproof jacket and shoes that you don't mind getting muddy.
Find out more about packing for your trip to Ireland
Who Will I Meet On A Tour of Ireland?
😊 DO expect to make some amazing friendships on the trip.
We met people from Canada and the US on our Drifter tour vehicle.
Everyone was so nice! We still stay in touch regularly via WhatsApp.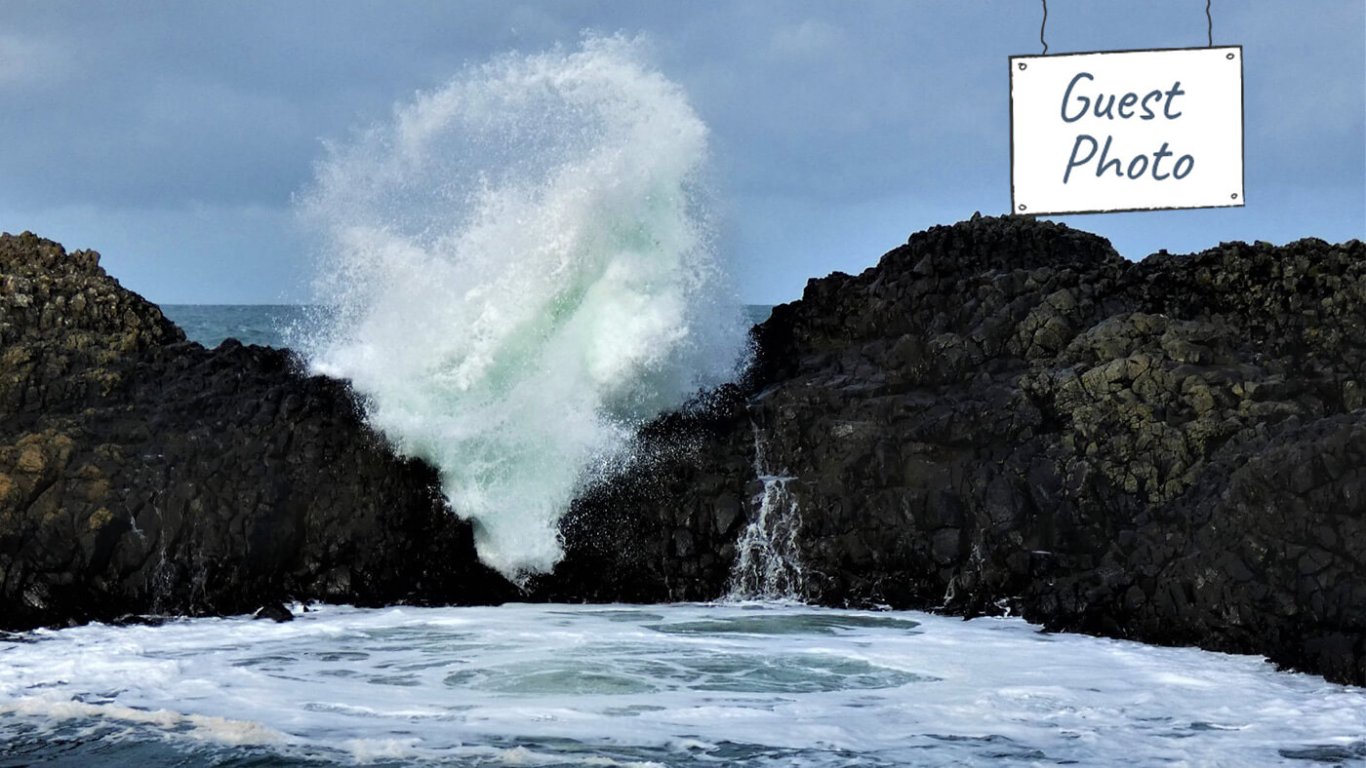 Eight of us even got together for a small reunion back in Florida!
🍻 DO get out and meet some of the locals at a pub.
They are very friendly - especially if you buy them a pint!
What Is Irish Food Like?
DON'T be afraid to go out of your comfort zone and try new food and drink.
We had so many great meals in the pubs and hotels. The seafood in Ireland is beyond amazing!
Check out our delicious and serendipitous 6 Day Vagabond Epic Ireland Food Tour
Last but not least...
🤩 DO expect to have the best trip ever!
This company is dedicated to have you fall in love with their country and the people!
Our VagaGuide Michael helped us to meet each other and get to know the Irish as we travelled around.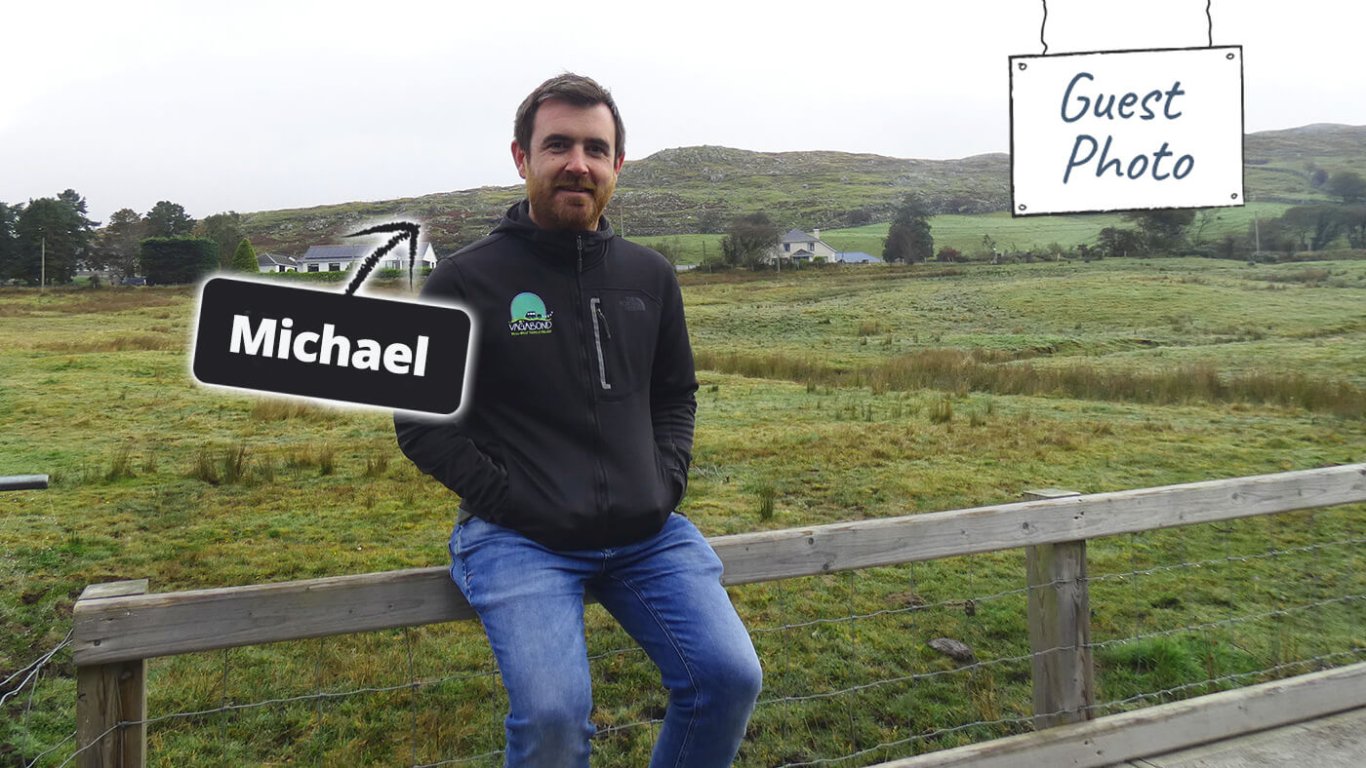 Bring your sense of adventure and be prepared to have a wonderful time. Remember, if there is rain, that means... rainbows!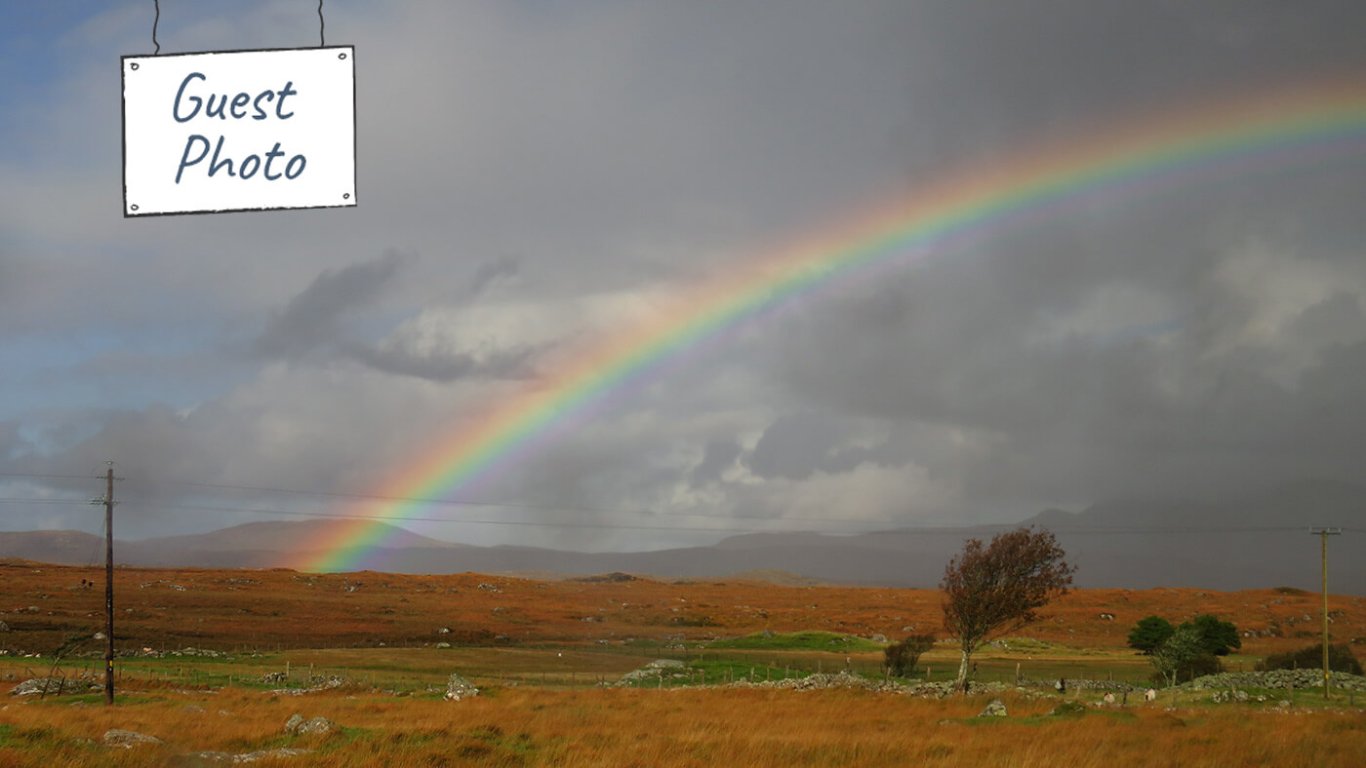 So, to sum up my Driftwood tour...
So many miles, so many smiles and plenty of craic!!
'Tis grand!
For more sage Ireland travel tips and golden guest memories, why not join our Vagabond and Driftwood Small Group Tours Community Group on Facebook?
On the Group, Priscilla herself recently recounted her 2019 11 Day Driftwood Discover Ireland Tour day-by-day.