Summer in Ireland is one of the best times to visit.
Squeeze the maximum fun out of Irish summertime with this not-entirely-serious guide.
Bright days. Warm seas. Ice cream.
What's not to love?
You know it's summer in Ireland when...
...You're The Proud Owner Of A Farmer's Tan
Sporting a 'farmer's tan' is the ultimate summer status symbol in Ireland. A farmer's tan means having tanned face, forearms and neck but no tan on the rest of your body. Just like an Irish sheep farmer.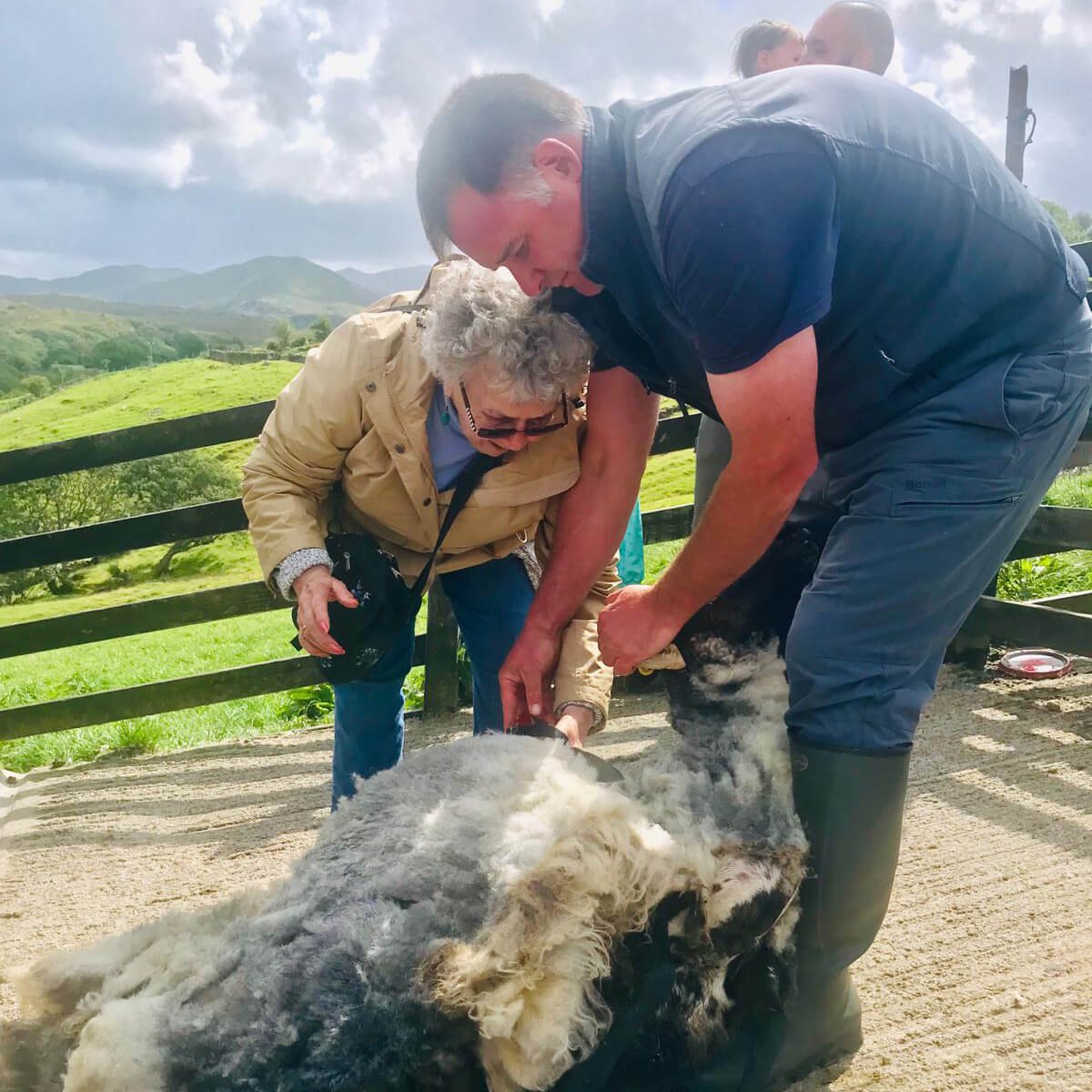 3 Steps To The Perfect Farmer's Tan
Vacation in Ireland during summertime.
Wear short-sleeved t-shirts outdoors (and wellies) at all times.
That's it!
Remember, farmer's tans are not restricted to the agricultural community. Accountants, architects and astronauts should all feel free to show off their Irish farmer tan too.
...You're On Your Third '99' Of The Day
Italy has gelato. Ireland has the 99.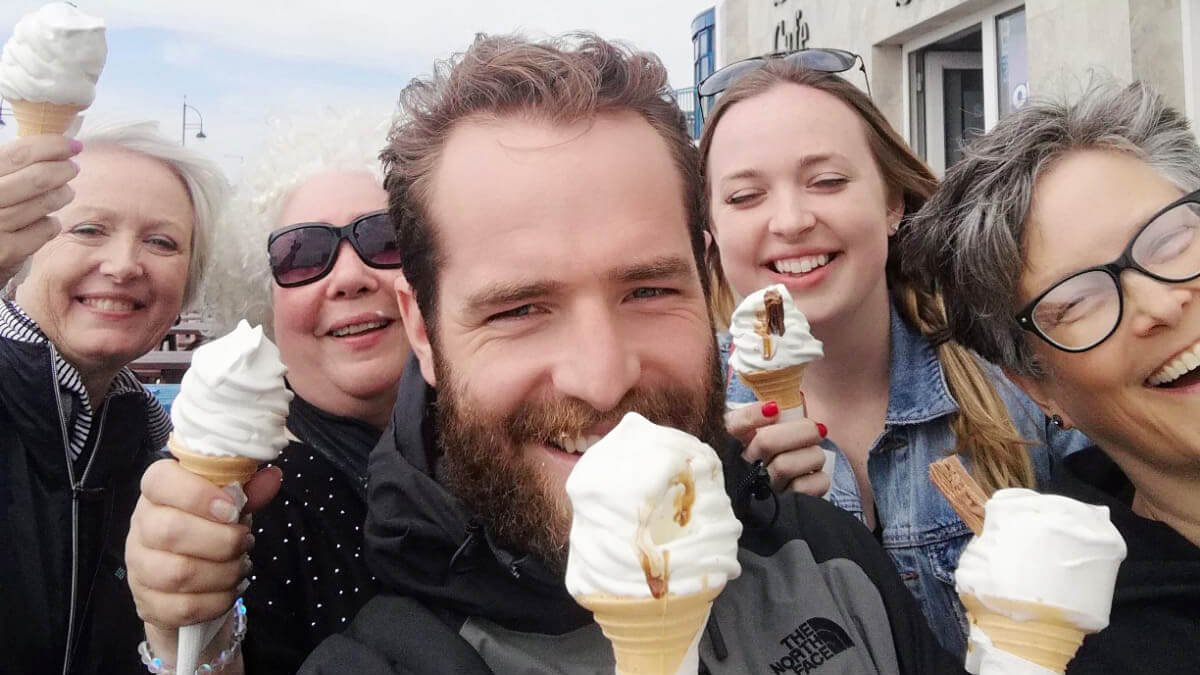 They're fluffy and sweet. They're delightfully creamy. They're not entirely compliant with your #cleaneatinggoals.
A 99 is a serving of soft serve ice cream in a cone. Optional (but delicious) extras include a milk chocolate 'flake' bar, jabbed deep into the ice cream and/or a generous squirt of chocolate or berry-flavoured syrup.
During summer in Ireland, you'll find 99s served in almost every little shop and gas station across Ireland.
... You're Enjoying Ireland's Beer Gardens
Irish pubs WILL be a highlight of your trip to Ireland. We reckon they get even better in the summer.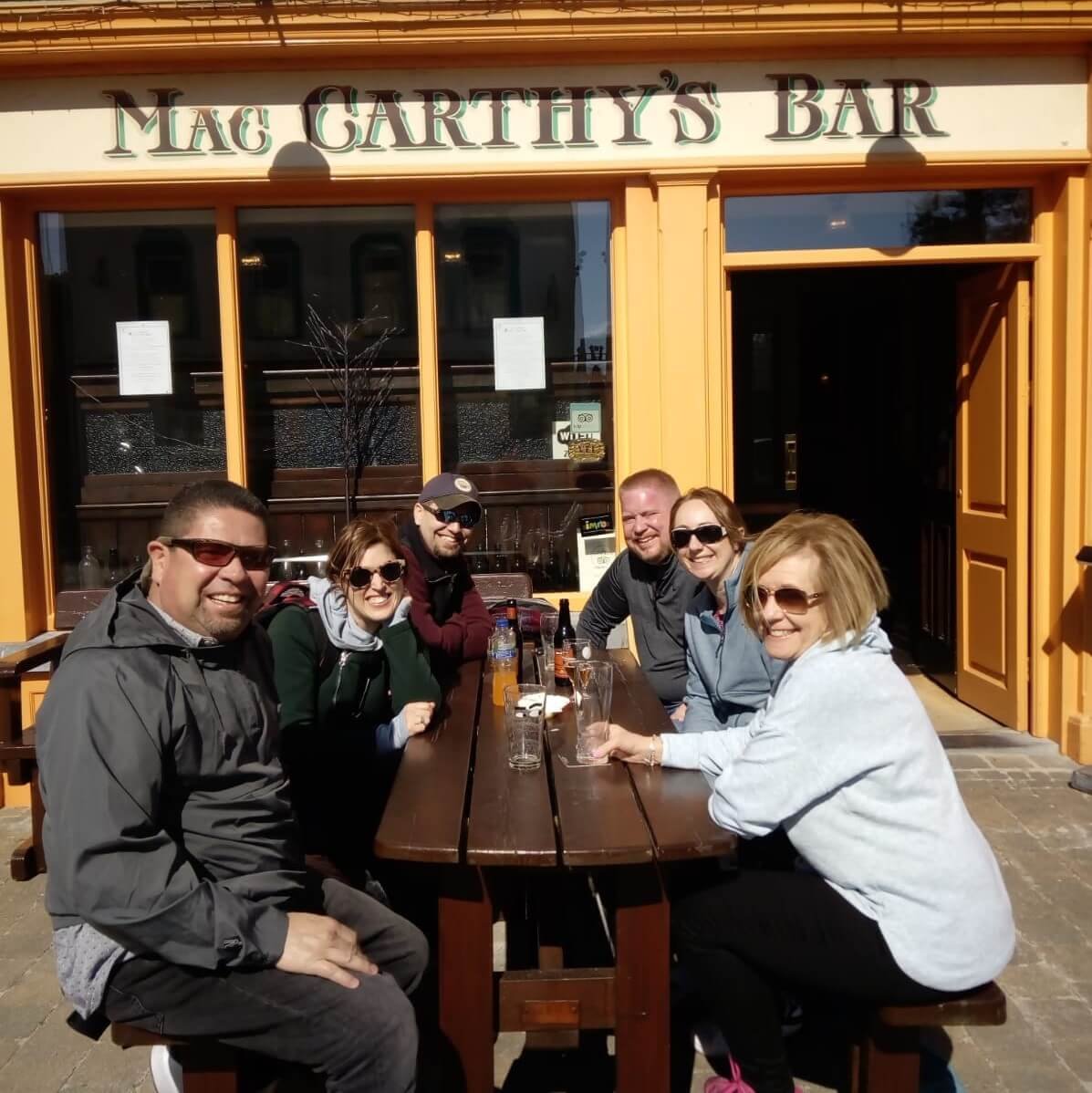 Beer Gardens - the outdoor sections of Irish pubs - are filled with people, music and fun in the summer. While you're here, try some 'Irish tapas' - scampi fries or cheese and onion crisps (potato chips).
Don't worry, drinking beer is not a rule in a beer garden. Drink whatever you like and enjoy the craic!
4 Classic Irish Summer Drinks To Try
Hard cider with ice
Nothing says summer in Ireland like cider with ice. You'll be typically served a pint bottle of cider along with a pint glass, filled with ice. Irish hard cider brands to try include Bulmers/Magners, Orchard Thieves and Stonewell.
Gin Cocktails
Irish gin cocktail recipes are not only ultimately refreshing, but have some seriously tasty ingredients. One of our favourite craft gin distilleries is Dingle Gin in Kerry. Craft tonic tastes amazing too! Flavours to try include elderflower and cherry.
Soft Drinks
Not drinking alcohol? No problem! Rock Shandy is a mix of sweet orange and lemon soda. It's a quintessentially Irish summer drink. Cidona is a sweet, apple-based soda; the flavour of many an Irish childhood.
...You're Still Having Fun Outdoors Near To Midnight
No matter where you find yourself in Ireland in summer, you'll no doubt be surprised by the 'grand stretch in the evenings'.

That means sunset as late as 11pm and dawn from 5am. Up to 18 hours of daylight!
Long days and short nights mean incredible opportunities for hiking, biking and other outdoor adventure activities.
Looking to make the most of endless summer days? Our most active tour is the 7 Day Vagabond Magnetic North Adventure Tour
...You Smell Barbecue Smoke In The Air
Al fresco dining is the only way to eat during summer in Ireland.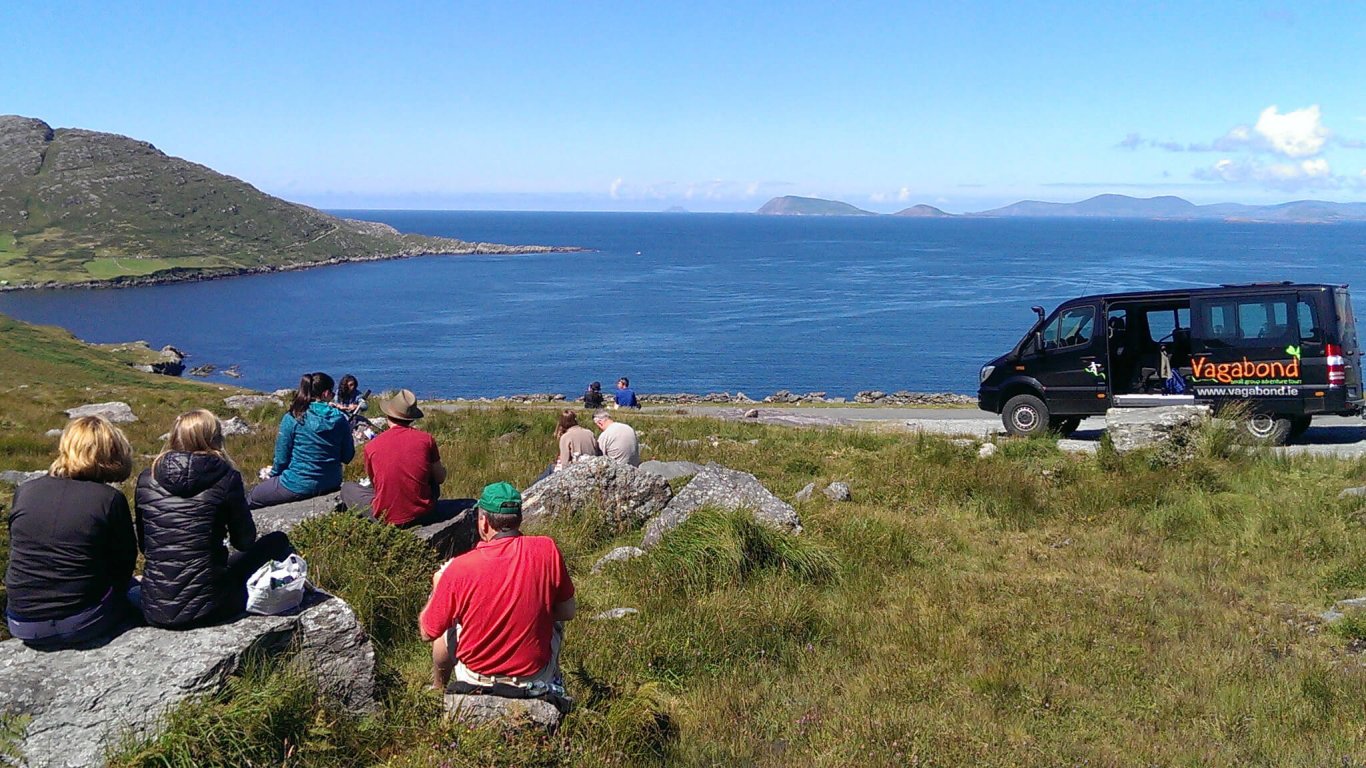 Irish people love a barbecue. We won't let the odd rain shower stop us having BBQ fun in the summer!
Our amazing VagaGuides have been known to surprise guests with picnic stops in spectacular locations. And the best way to crown an Irish picnic is a wild-brewed Irish coffee - a Vagabond Tours speciality!
When you have the weather, you might as well use it.
...You Suddenly Find Yourself Immersed In Unwarm Water
Pier 'lepping' (leaping) and wild swimming are traditional summer sports of Ireland.
Across Ireland in summer, you'll witness hardy souls strip off, woop with joy and run/jump/cannonball into the waves.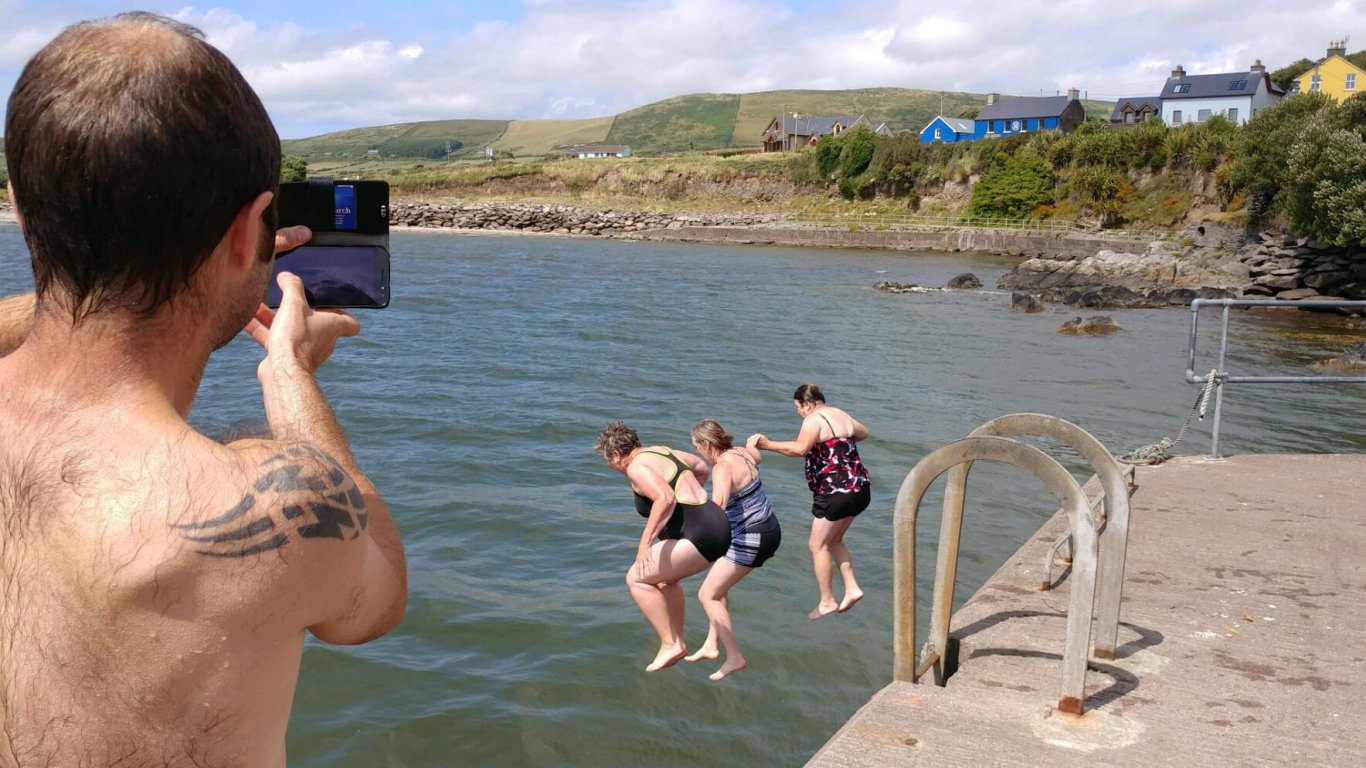 Toasty midsummer sea temperatures of up to 16°C mean that once you get in, you won't want to leave!
Tempted? Wild swimming during summer in Ireland is fun and therapeutic. Persuade yourself to take the plunge and we guarantee you won't regret it.
...You Pull Over For Strawberries (and Spuds!)
Buying and eating berries from roadside stalls is an Irish summer phenomenon.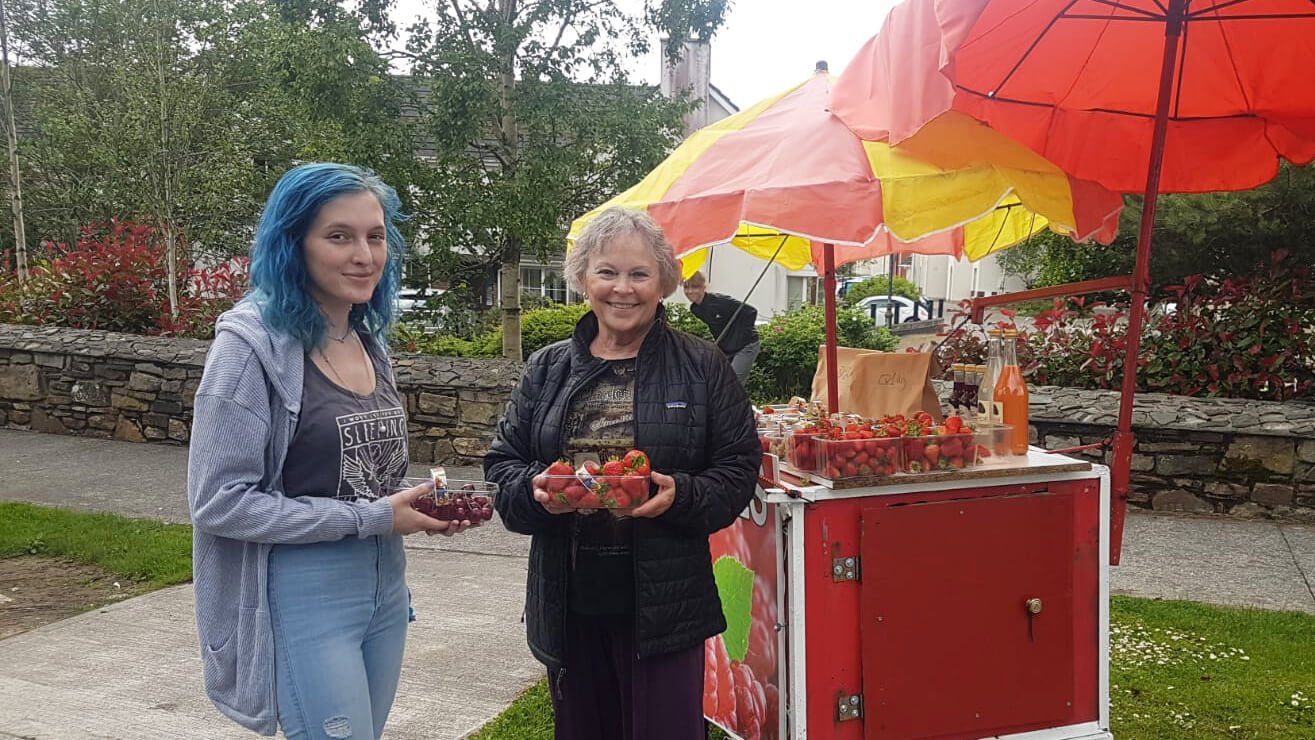 Wexford, the most south easterly, most sunshiney county in Ireland, is famous for producing juicy strawberries.
You'll also notice raspberries, apple juice, potatoes and other vegetables for sale at these roadside stalls.
Wexford strawberry season starts in May. Fluffy Wexford Queens are a much sought-after potato variety to try too.
Fallen for Wexford? Explore the Hook Peninsula on our relaxed 6 Day Driftwood Ancient Ireland Tour
...You Find Yourself Discussing "The Heatwave" Constantly
Chatting to some friendly Irish locals? Stuck for a conversation topic? Try the weather!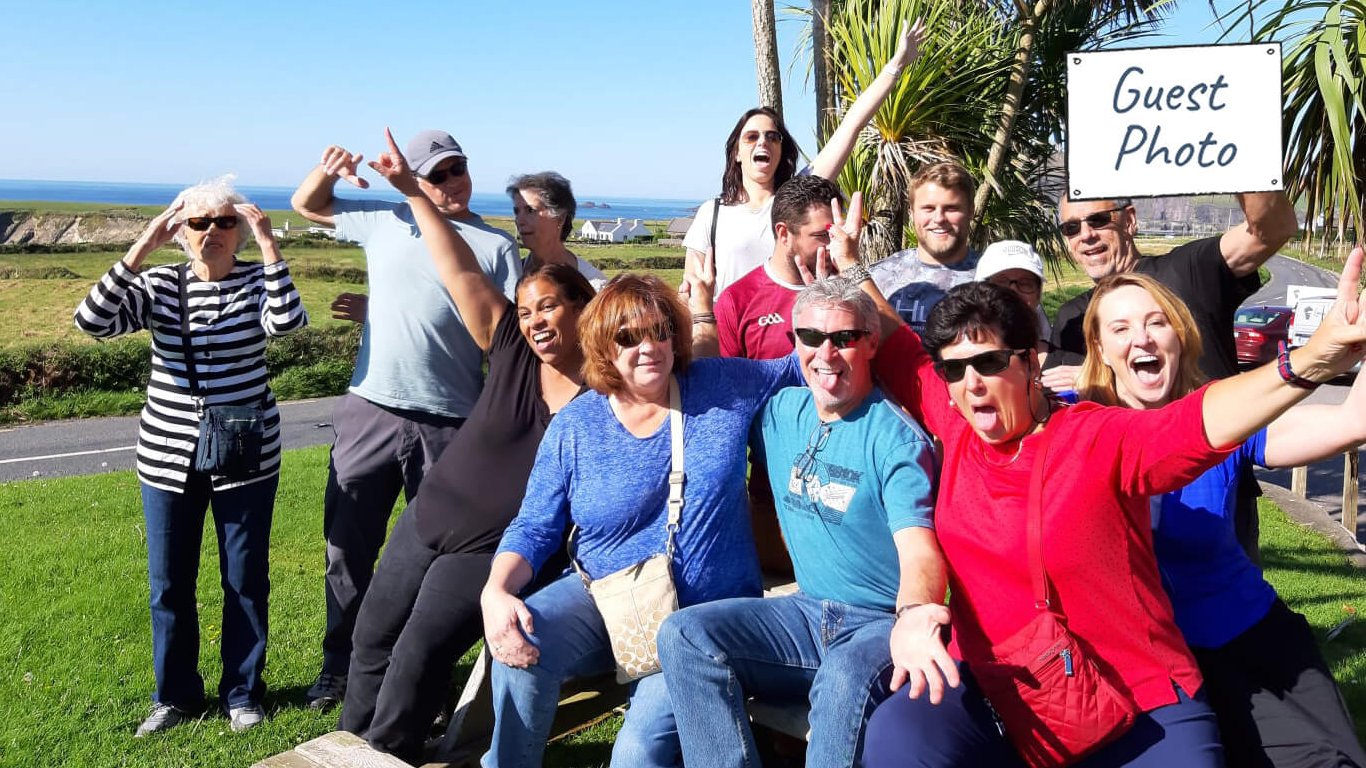 Maybe it's because our climate is changeable but Irish people like nothing better than talking about the weather. During summertime, you're as likely to be talking about the wind as the most recent bout of sunshine.
As long as you've packed and dressed appropriately though, summer in Ireland promises to be the trip of a lifetime.