Fiction
Trinity by Leon Uris
Set at the turn of the 20th century, Trinity tells the story of intertwining families and a love story that crosses the social and religious boundaries between them: The Larkins are Catholic hill farmers from Donegal. The MacLeods are Protestants shipyard workers from Belfast.
The book centres on Conor Larkin, a young idealistic Catholic rebel. Conor falls for a valiant and beautiful Protestant girl who defies her heritage to join the Republican cause. Though fictional, the historical background to Trinity is brilliantly researched and makes for a captivating read. Our Vagabond 7 Day Magnetic North and our Driftwood 6 Day Northern Island Tour visit this dramatic part of Ireland.
View Trinity by Leon Uris on Amazon
The Barrytown Trilogy by Roddy Doyle
Written in colloquial, foul-mouthed slang, Roddy Doyle's trilogy capture the essence of 1980s and 1990s Dublin. All three have been made into movies. All three are hilarious!
The Commitments is a raucous tale about the coming together (and subsequent falling apart) of an Irish soul band. The Van portrays the 1990 World Cup through the eyes of two friends selling fishnchips from a food truck. The Snapper covers the shame and scandal caused by a one night stand and unwanted pregnancy. All our tours start in Dublin so you can savour this vibrant City for yourself.
View The Barrytown Trilogy by Roddy Doyle on Amazon
Non-Fiction
Round Ireland with a Fridge - Tony Hawks
Hitchhiking is not everyone's cup of tea. Now imagine a large, kitchen appliance coming along for the ride!
Englishman Tony Hawks lost a drunken bet and found himself in this ridiculous situation.
It's a bit crazy. It's very funny. But isn't that the Emerald Isle in a nutshell? This really is one of the best books to read about Ireland.
Our Vagabond 12 Day Giant Irish Adventure and our 11 Day Driftwood Discover Ireland tour will also take you around Ireland, just not with a fridge!
View Round Ireland with a Fridge by Tony Hawks on The Book Depository
Angelas Ashes Frank McCourt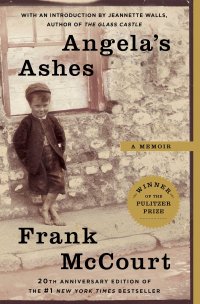 Later made into a successful film, Angela's Ashes is the first of three memoirs by Irish-American Frank McCourt. It opens with the author's early childhood in Brooklyn, where he was born. But the family returns to Limerick. According to McCourt, they were the only family heading in that particular direction - as anyone with any sense was heading the other way.
Even as the family struggle with crippling poverty and alcoholism, the author lifts the grim subject humour and charm lift
View Angela's Ashes by Frank McCourt on Amazon
History & Society
Dublin Edward Rutherfurd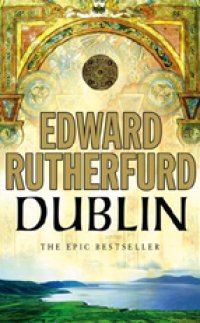 Spanning 1100 years of history, Edward Rutherfurd merges real life with fictional writing. He succeeds in transporting the reader back to a bygone era.
Dublin is peppered with interesting customs, conflicts and events. Maeve Binchy described it as a well-researched soap opera.
View Dublin by Edward Rutherfurd on Amazon
The Pope's Children: Ireland's New Elite by David McWilliams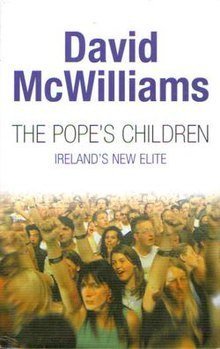 A standout on any list of the best books to Ireland, economist David McWilliams helps explain modern Ireland.
Between Pope John Paul II's visit in 1979, and the Celtic Tiger years of the early 21st century, Ireland transformed itself. Formerly a rural, religious society, Ireland has been urbanised, modernised and, arguably, globalised over a very short space of time.
View The Pope's Children: Ireland's New Elite by David McWilliams on Amazon
Folklore & Mythology
The Tain translated by Thomas Kinsella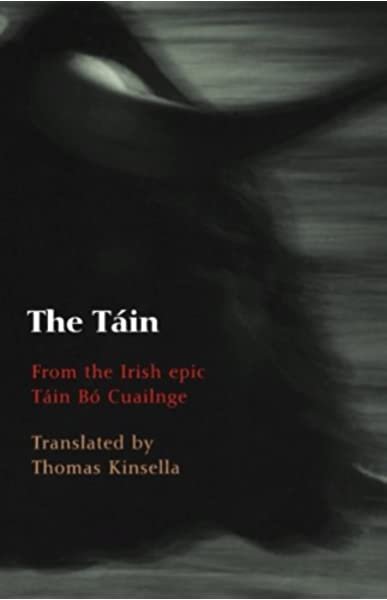 This epic tells the story of a great cattle raid by the armies of Queen Medb (pronounced May-uv).
The great hero of the tale is Cu Chulainn, a figure central to Irish (but also Scottish and Manx) mythology.
Thomas Kinsella's evocative and energetic interpretation of The Tin brings to light the savagery and strangeness of early Christian Ireland. A great choice if you'd like to dive deeper into Irish mythology.
View The Tain by Thomas Kinsella
A Treasury of Irish Folklore by Padraic Colum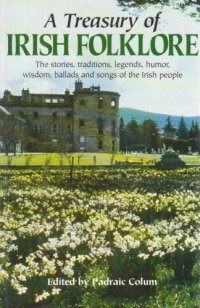 Drawn from legend, ballad and song, this is a great introduction to Irish folklore.
In an age before TV and radio, storytelling around the hearth lent itself to a continued oral tradition and a reputation for Irish poets, writers, wit and wisdom.
First printed in 1944, A Treasury of Irish Folklore is one of our top picks among the best books to read about Ireland. It's full of Irish humour!
If ...[those girls] were hanged for their beauty, they'd die innocent."
View A Treasury of Irish Folklore by Padraic Colum on Amazon
Food
Simply Delicious: The Classic Collection by Darina Allen
Darina Allen is Ireland's answer to Julia Child; a pioneer, who has helped reinvent Irish cuisine over the course of her career.
Everyone in Ireland grew up with Allen's Simply Delicious series of cookbooks. This modern version pulls together her favourite recipes, updating them for the 21st century.
If you're interested in Irish food, it's certainly one of the best books to read about Ireland and it's cuisine.
Vagabond Tours now has it's very own 6 Day Epic Ireland Food Tour taking in the best of Ireland's unique cuisine.
View Simply Delicious the Classic Collection by Darina Allen
Feature image by Paul Schafer on Unsplash