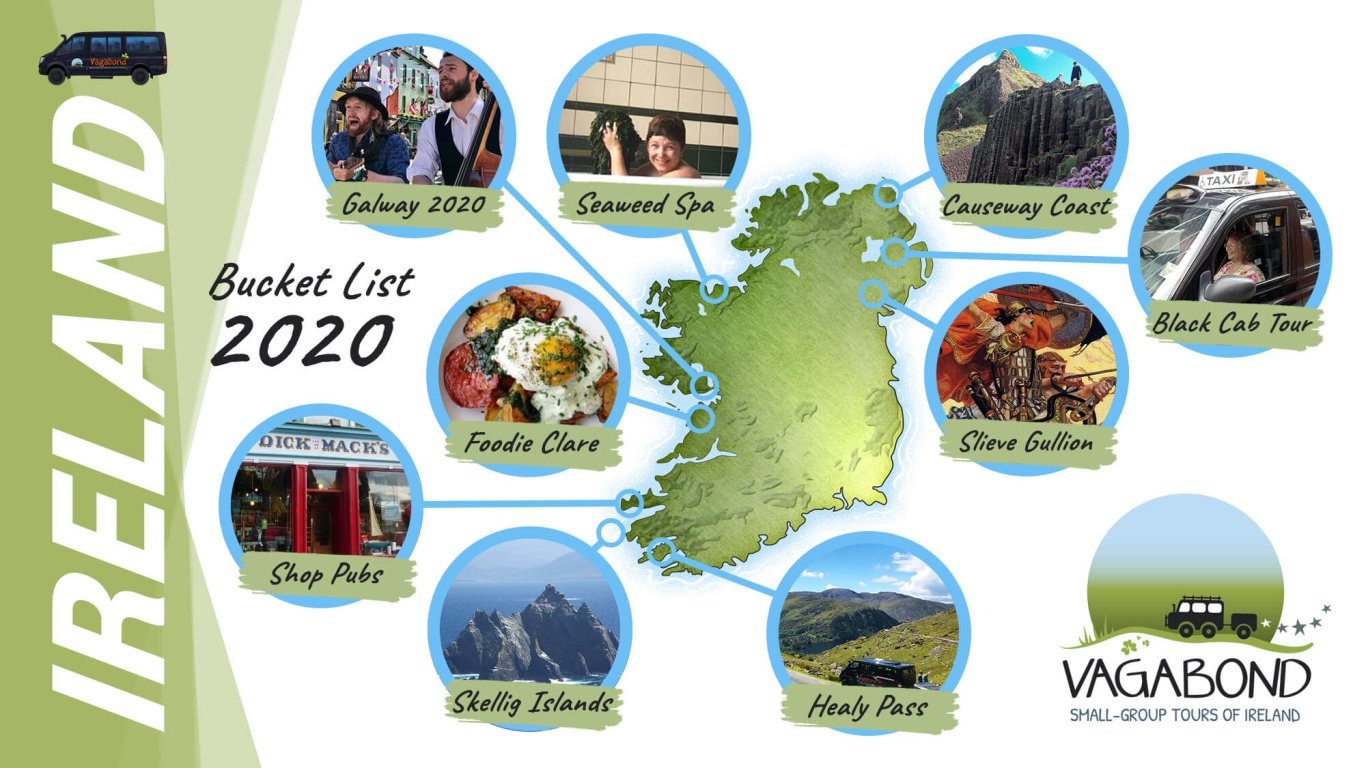 We've asked our VagaGuides. We've tallied up the votes from past guests. Now we have our ultimate Ireland bucket list: 20 amazing things to do in Ireland for 2020. Find a perfect mix of hidden gems, historical events, challenging hikes and cool destinations.
1. Conquer Ireland's Atlantic Island Treasures
2020 is a perfect time to visit the Skellig Islands, Ireland's island World Heritage Site.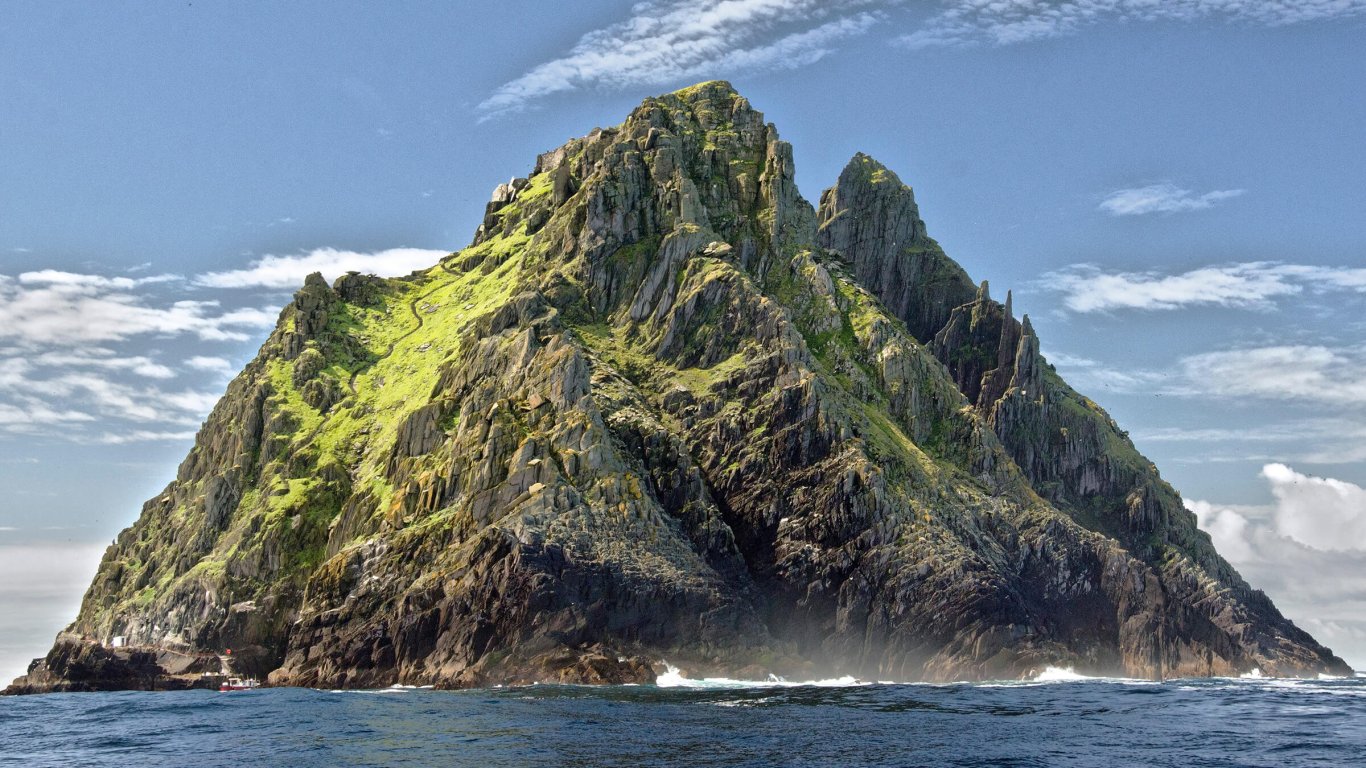 Want to land on Skellig Michael? First you'll need to leap from your boat to the pier. Next you'll have to haul yourself up 600 steep stone steps. Also our Vagabond 12 Day Giant Irish Adventure Tour can take you there!
Greet passing puffins as you climb to the 6th century monastic settlement at the 'top of the pyramid'. Then enjoy stupendous views back to Little Skellig and the mainland.
2. Explore A European Cultural Capital
Galway is not just one of our favourite Irish cities. Lonely Planet named it one of their Top Cities to to visit in 2020. It's atmospheric. It's bohemian. It's buzzing with characters and musicians.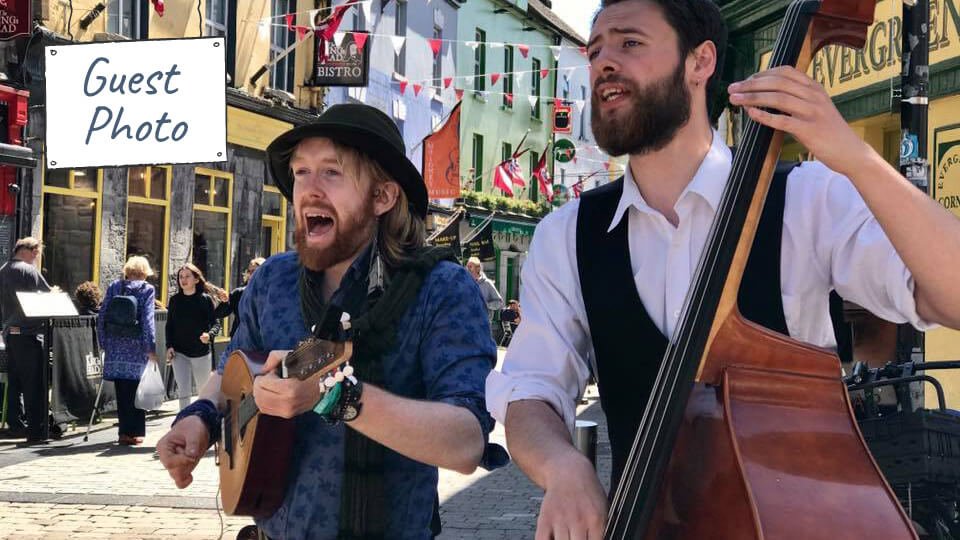 Next year, the City of the Tribes takes on a new title; European Capital of Culture 2020. There's a full programme of cultural events planned throughout the year. So no matter when you visit, there'll be something special happening.
3. Catch A College Classic in Dublin
You don't need us to tell you that Notre Dame Vs Navy is the rivalry in American College Football.
In August 2020, the next chapter of battle will commence at the Aviva Stadium in Dublin. Find out more and book tickets for the College Classic.
4. Book A Black Cab Tour
The history of Belfast is contested by two tribes. Catholic and Protestant. Republican and Unionist. Green and Orange.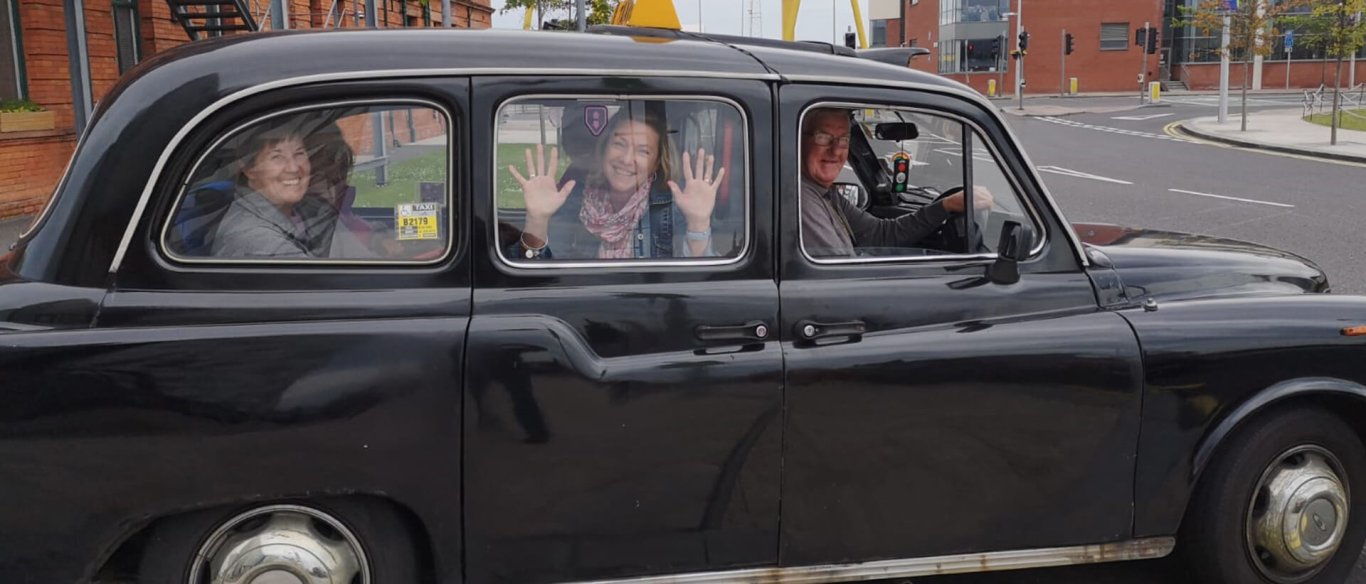 When you take a Black Cab Tour, you don't know from which tradition your guide will originate. Either way, expect fascinating stories, lots of laughs and stunning street art as you tour Northern Ireland's capital city in a genuine London black cab.
Black Cab Tours of Belfast are a highly-recommended option on four Vagabond and Driftwood Tours.
5. Drive Ireland's Twistiest Road
We ❤️ the Healy Pass. This serpentine road bends its way over the Caha Mountains in Ireland's southwest.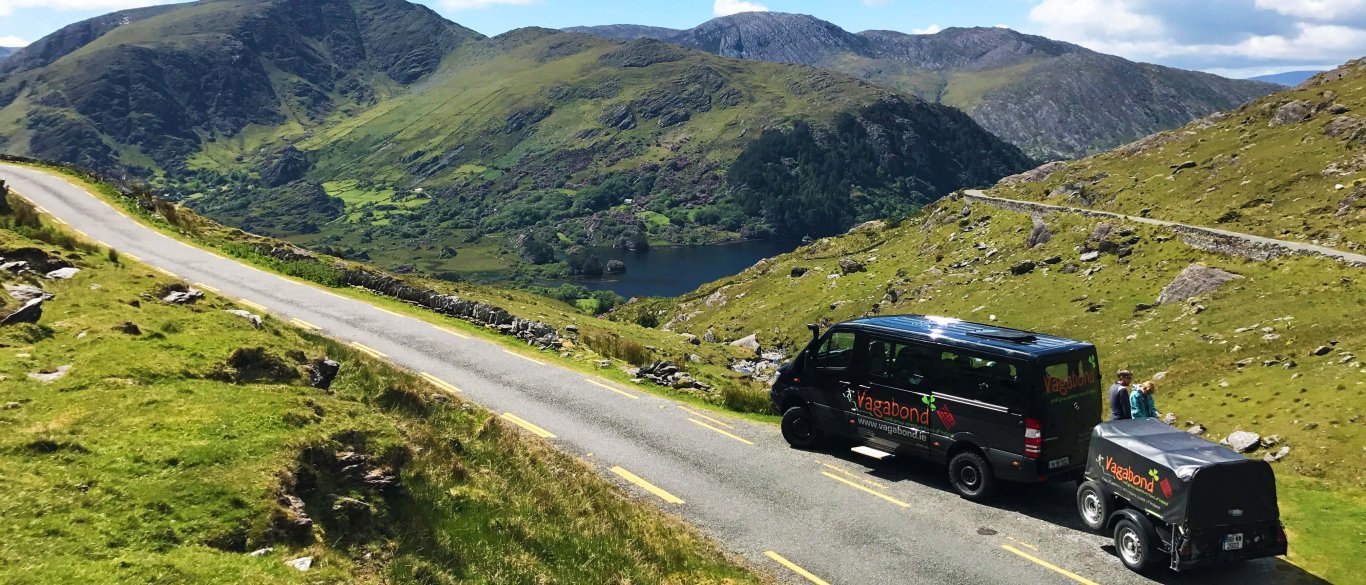 Cameras at the ready! Our VagaGuides reckon this is Ireland's twistiest driving route. The views across the Cork and Kerry mountains are unrivalled.
6. Cycle Greenways
Two exciting new cycle trails are due to open in Ireland during 2020.
The first section of the Royal Canal Greenway will be Ireland's longest dedicated cycle path, leading from the outskirts of Dublin to Longford in Ireland's Hidden Heartlands.
When it launches in the second half of 2020, the Carlingford Lough Greenway will be Ireland's first cross-border cycle trail, linking Newry in Northern Ireland to Louth in the Republic.
This follows the runaway success of the Great Western Greenway in Mayo (a fun activity option on our Vagabond 7 Day Magnetic North Adventure Tour).
7. Descend The Shepherd's Steps
What's the best way to experience the Causeway Coast in Northern Ireland? We think it's by hiking the cliff-hugging Dunseverick trail.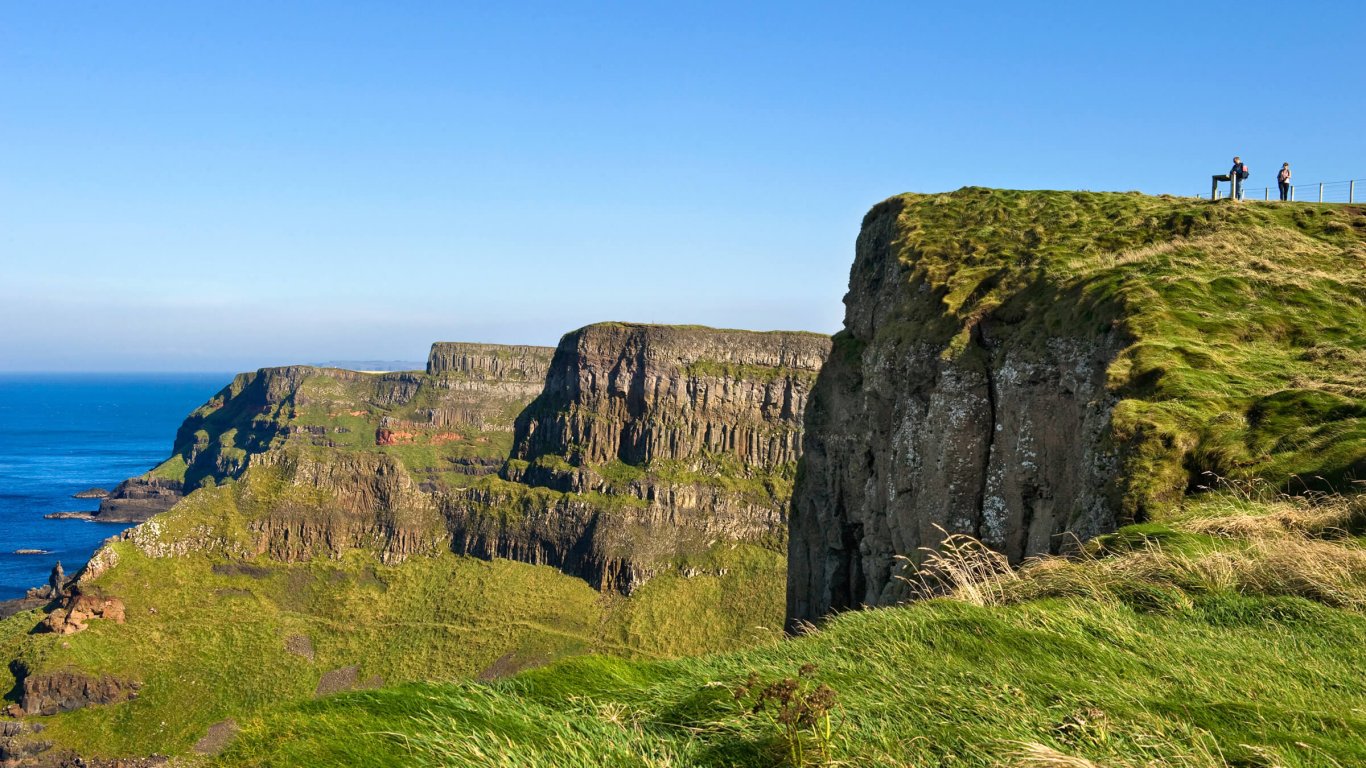 The finale to this 2 hour hike couldn't be more dramatic. Drop from clifftop to waterline in minutes on the steep Shepherd's Steps. Your reward is the legendary UNESCO World Heritage Site at the Giant's Causeway.
8. Need Help? Ask Kelp!
Stressed out? Strung out? You need the magical restorative properties of a rustic seaweed hot tub session in Sligo.
Seaweed baths are a uniquely Irish spa treatment. Sink into your luxurious kelp bath to give your aching muscles and mineral-hungry skin a treat.
The best way to get this relaxing experience in your life is by visiting beautiful Enniscrone on our 12 Day Vagabond Giant Irish Adventure Tour.
9. Visit A Lesser-Spotted National Park
Ireland boasts 6 National Parks. Some you may have heard of. Others are less well-known (but no less beautiful).
Which National Parks can you visit on a Vagabond or Driftwood Tour of Ireland? Yeah, you guessed right: all of them!
Though still wild, The Burren, Wicklow, Killarney and Connemara are some of the most visited Irish National Parks. Ballycroy and Glenveagh National Parks are really off the beaten path!
10. Savour The Irish Food Revolution
Irish food is having a moment. Past Vagabonds have been raving about Ireland's food scene for a long time. By 2020, the word will definitely be out!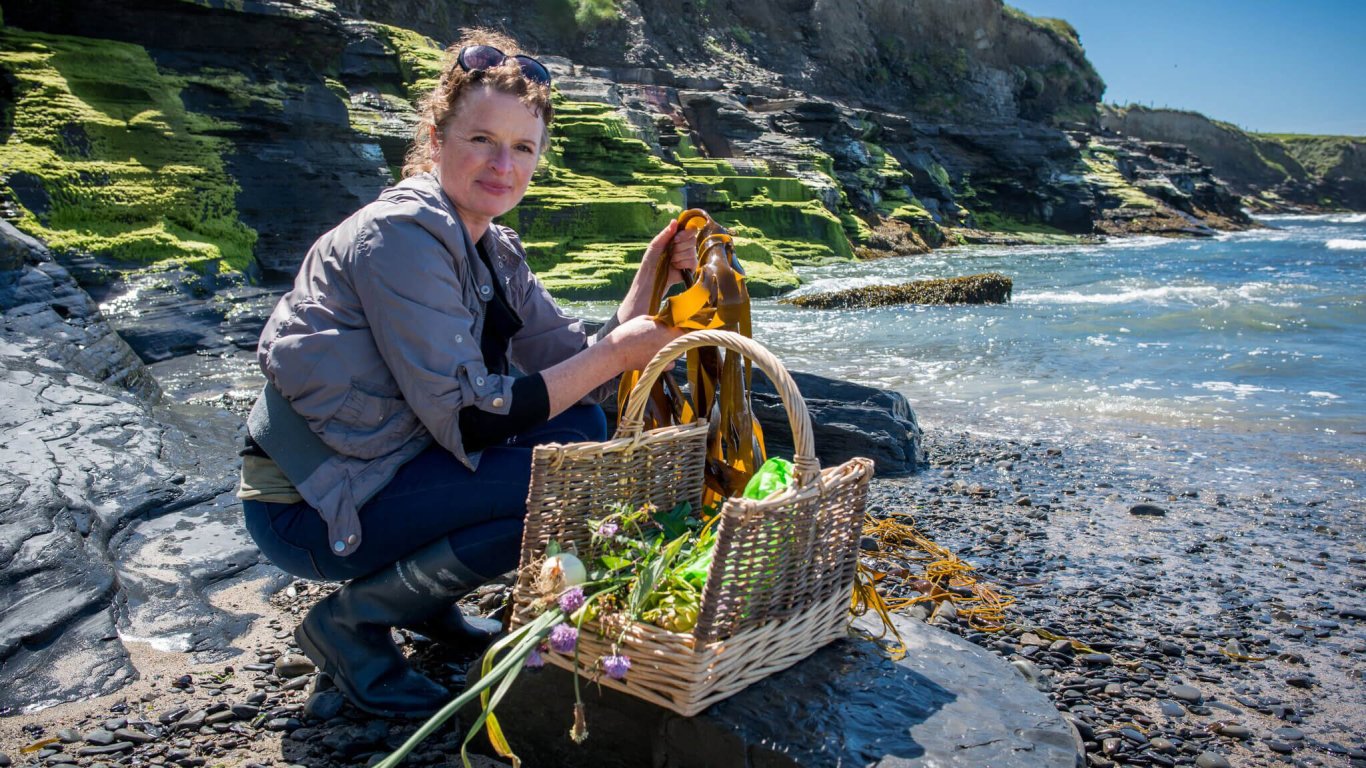 Where's the best place to take a bite? We think Ennistimon in Clare is a sweet spot. This low-key former market town boasts world class outlets, food producers and tour experiences:
🐐 St Tola's Goat's Cheese - One of the world's finest artisan cheeses is made in the tiny hamlet of Inagh, just outside Ennistimon. Even better, when you visit you get to pet the kids and taste the whole cheese range.
🍻 Pot Duggan's Pub - All-Irish craft beer and whiskey line-ups behind the bar. Riverside beer garden. Regular celebrity chef events. McKenna's Guide Pub of the Year 2018. What's not to love?
11. Live A Legend~Derry Life
As if you needed another reason to visit Derry/Londonderry next year, the Clipper Round The World Race is stopping over here in July 2020.
The fleet of ocean-going yachts and crew will sail up to the 17th century walls of Derry just in time for the city's Foyle Maritime Festival.
Even if sailing isn't your thing, Ireland's only walled city is well worth a visit in its own right.
12. Celebrate Gaelic Games at Croke Park
Croke Park is one of Europe's most colourful and atmospheric sports stadia. Try and catch a championship game of Gaelic football/hurling here while staying in Dublin.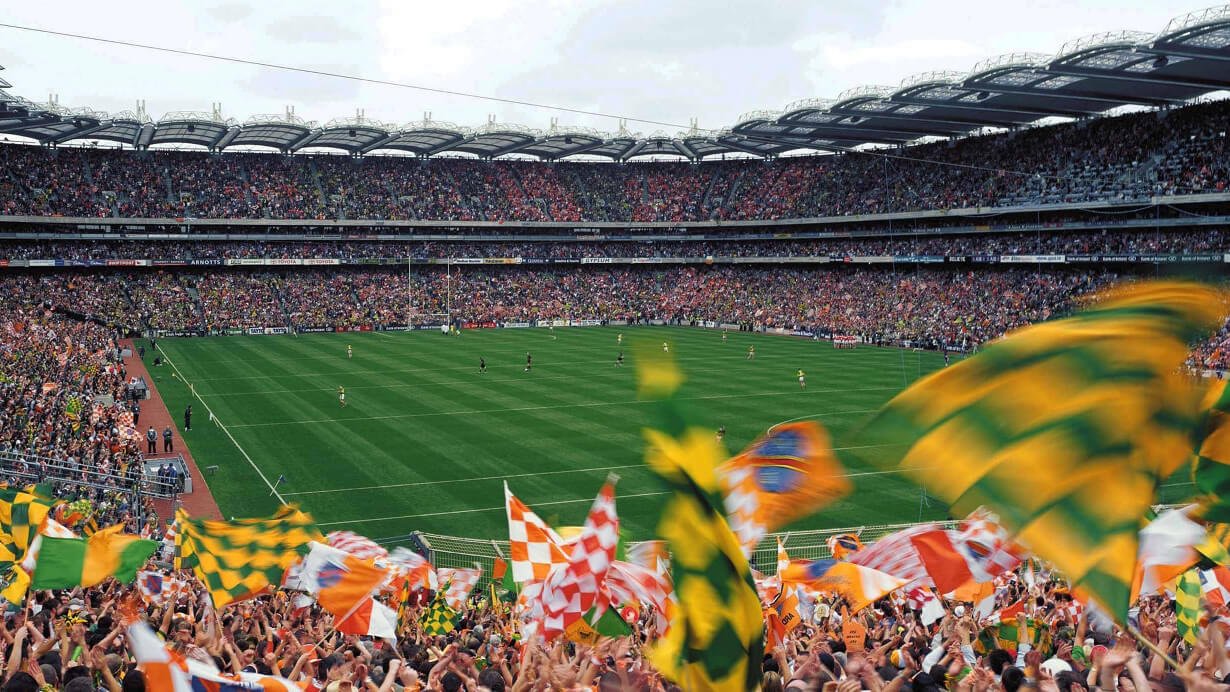 Gaelic football is a rumbunctious mix of soccer and rugby. Hurling is totally unique; the world's fastest field sport combines skills of field hockey and basketball with a sprinkling of surefire magic.
Not in town for a match? No problem! Take a tour of Croke Park for epic views over Dublin.
13. Feel The Fourth in Donegal and Kerry
May The 4th is now a global celebration of Star Wars culture. Where better to celebrate all things Skywalker than the Irish Star Wars filming locations in Donegal and Kerry.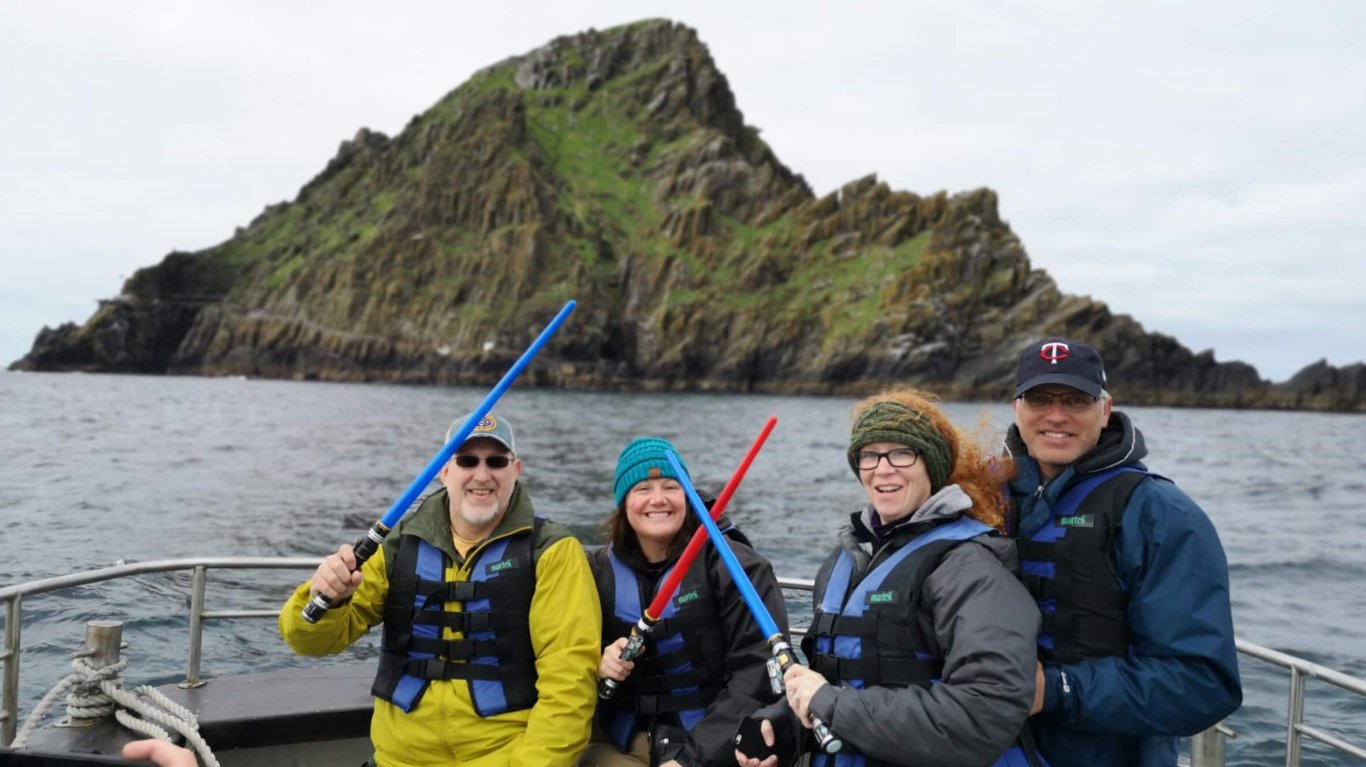 While 2020 festival dates are yet to be confirmed, they're likely to centre on - yes, you've guessed it - 4 May 2020. Enjoy movie screenings, behind the scenes tours, boat trips and guided walks.
Most importantly, you'll learn how to say 'May the Force be with you' in Irish: Go mbeidh an fórsa leat.
14. Cheer On The Boys In Green
2020 is a special year for Irish soccer fans. The UEFA European Championships are coming to town!
Dublin will play host to senior men's soccer tournament games for the very first time. Fingers crossed that Ireland qualifies...
15. Laud Literature in Listowel
There are bigger book festivals. There are more cosmopolitan book festivals. But Listowel Writers Week in quiet north Kerry is certainly one of the world's most unique locations for a literary celebration.
Internationally-renowned writers visit Listowel each year for the festival. The dates for Listowel Writers Week are 27-31 May 2020.
16. Meet A Goddess On A Mountain Passage Tomb
Slieve Gullion offers a steep, challenging hike to its summit. This mountain in Armagh is also home to Ireland highest passage tomb. Visit with Vagabond and you'll get to climb inside the tomb!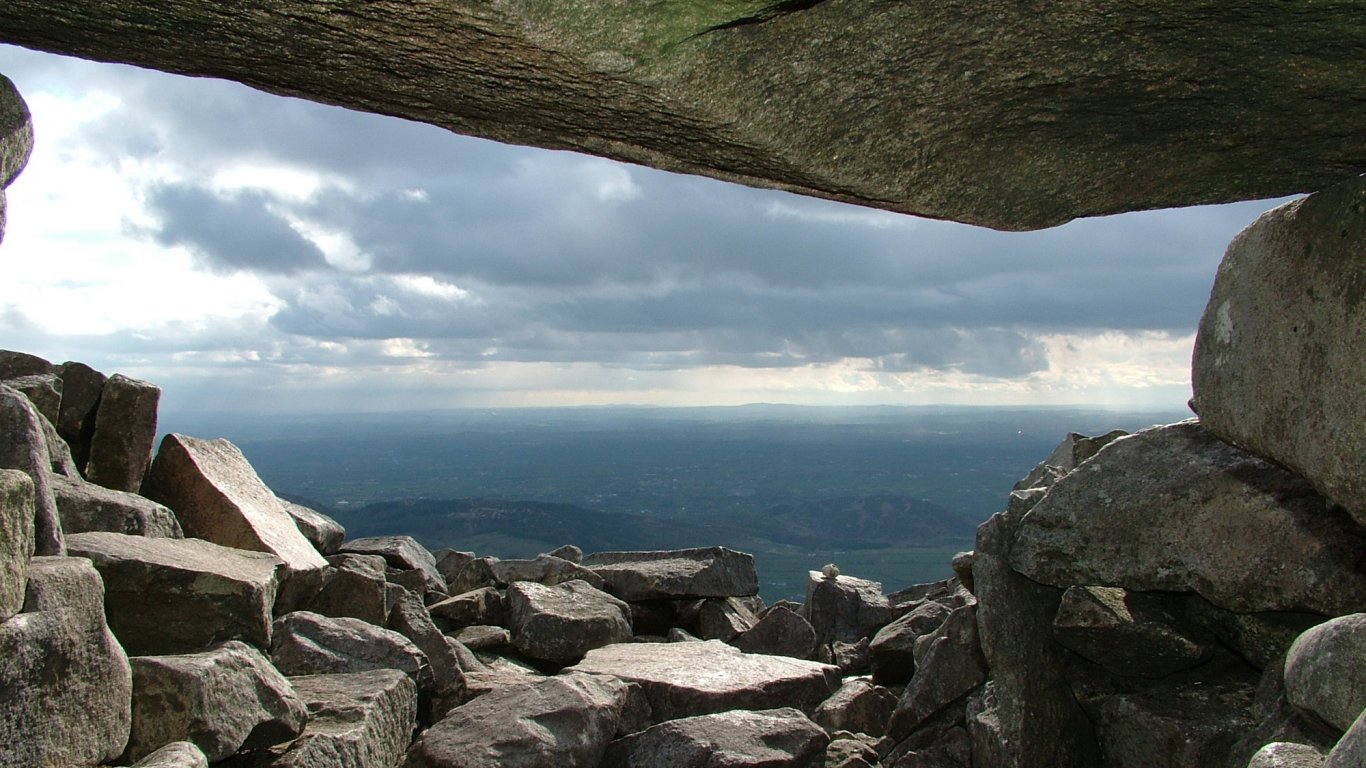 Slieve Gullion is important in Irish folklore. It's not only where the mythical Cailleach tricked the giant Finn McCool, it's also from his heroics in this area that legendary figure Cú Chulainn earned his name.
17. Two Wheels Good in Dingle
Dingle is arguably the world's most fun small town. The nearby Slea Head Drive is undoubtedly one of Ireland's most scenic coastal routes.
Combine the two on a cycle vacation with a difference; Ride Dingle is a charity cycle around the Dingle Peninsula with 55/120km options. It kicks off on 25 April 2020.
18. Drown A Pint In A Hardware Store
Nails? Check. Bike repair? Check. Pint of Guinness? Check!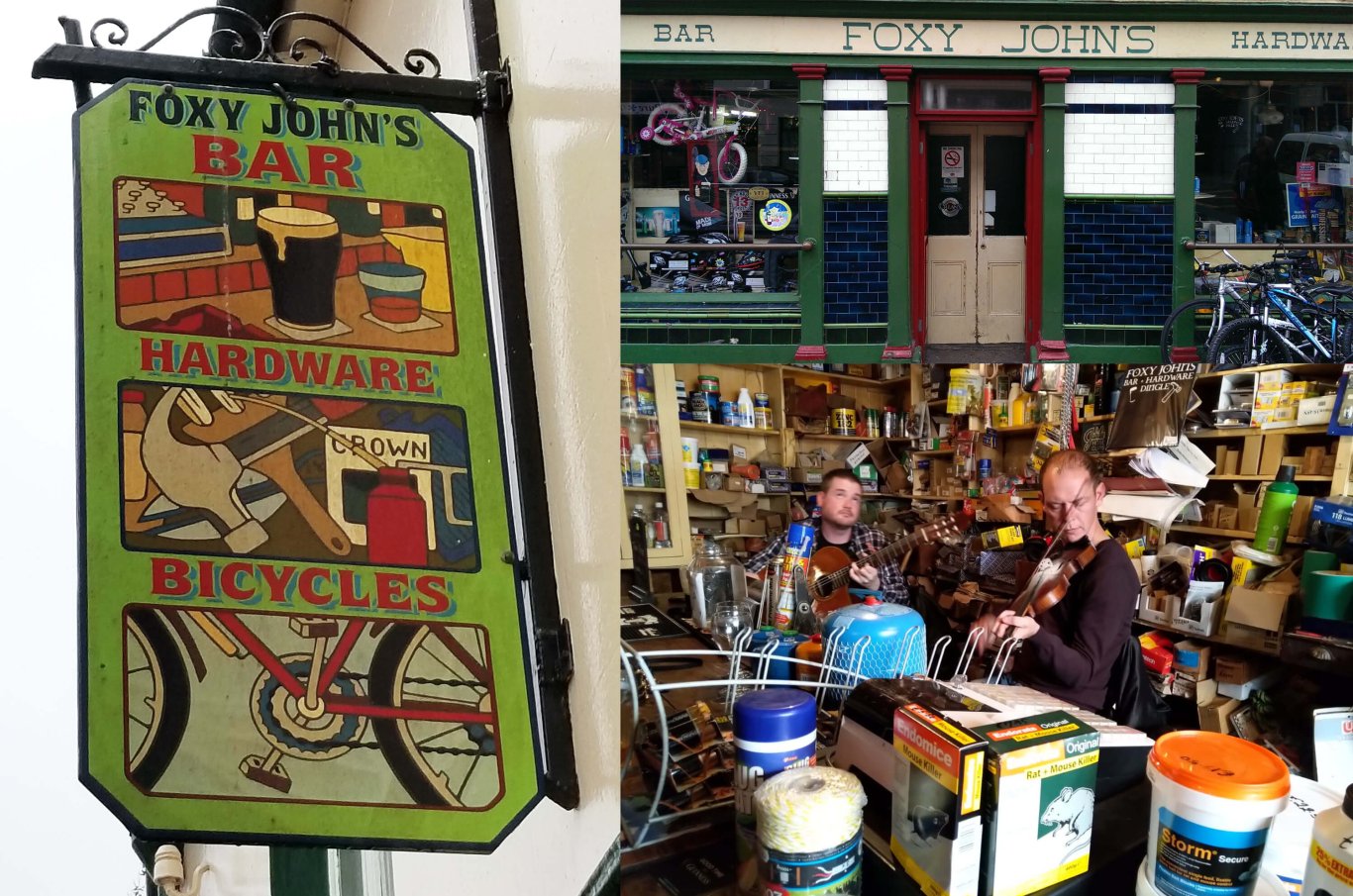 Believe it or not, you'll find stores licensed to sell alchohol all over Ireland. Enjoy a beer and shop for groceries and hardware. The tradition is fast dying out though. So 2020 could be your last chance!
Some of our favourite licensed hardware stores are in Dingle.
19. Celebrate The World's Oldest Yacht Club
You don't need to have sealegs to enjoy The Great Gathering at Cork 300 in 2020. This month-long maritime festival celebrates the founding of Cork Yacht Club way back in 1720.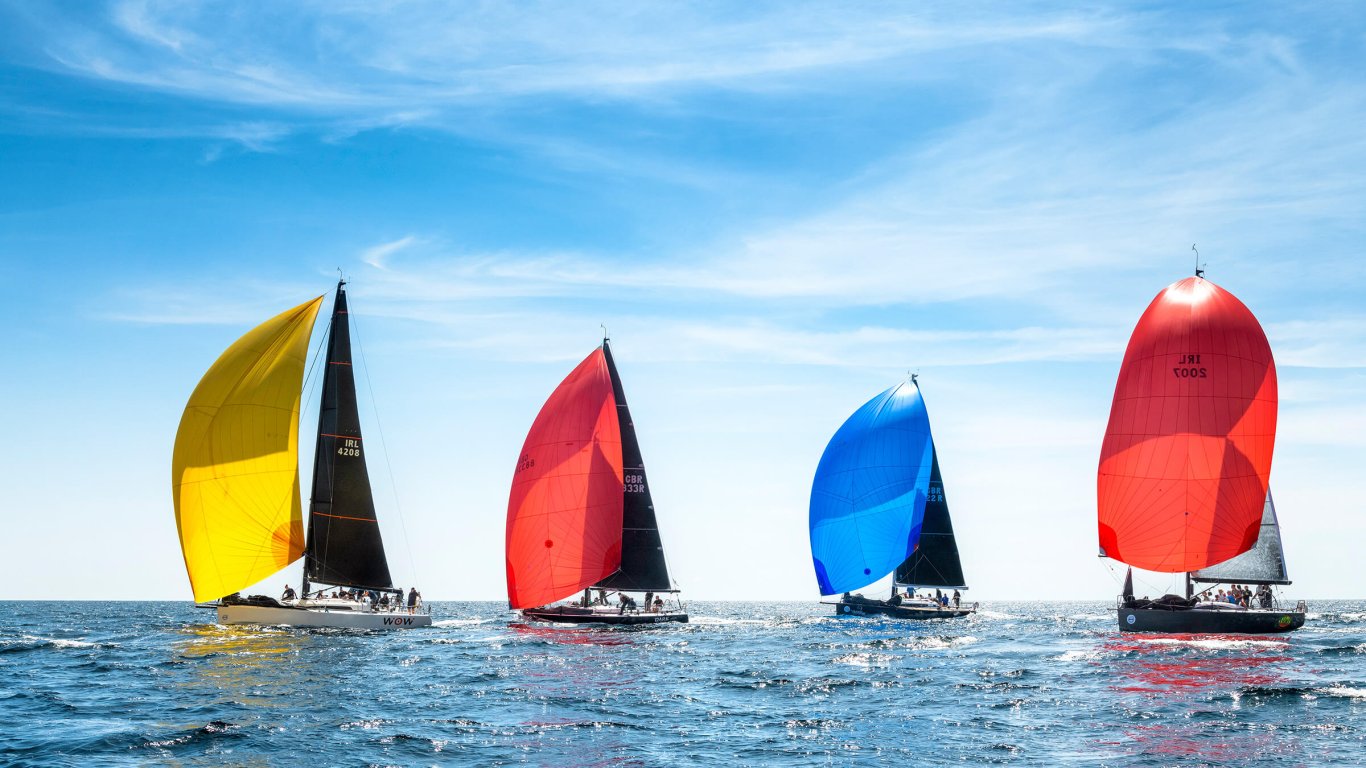 It's the oldest yacht club in the world, didn't you know?
20. See It All In One Amazing Tour
You can see nearly all the destinations listed here during our 12 Day Vagabond Giant Irish Adventure Tour.
It's the ultimate off the beaten track tour of Ireland. What are you waiting for?
Check out some of Irelands best cities here.