Pubs are still the heartbeat of many Irish communities.
They're the place where locals meet and exchange news.
Families and friends often retreat to pubs to celebrate or mourn together, after weddings and funerals.
They're where musicians meet to play live. In fact, if you're a music fan, make sure you also read 10 Songs For Your Ireland Pub And Music Tour
Now read on, intrepid Vagabond, to learn the rules for visiting Irish pubs...
How To Buy Rounds In An Irish Pub
Have you heard the phrase 'buying rounds' but are unsure how it works?
In Ireland, it's standard pub or bar practice to buy drinks in 'rounds' if you're drinking in a group.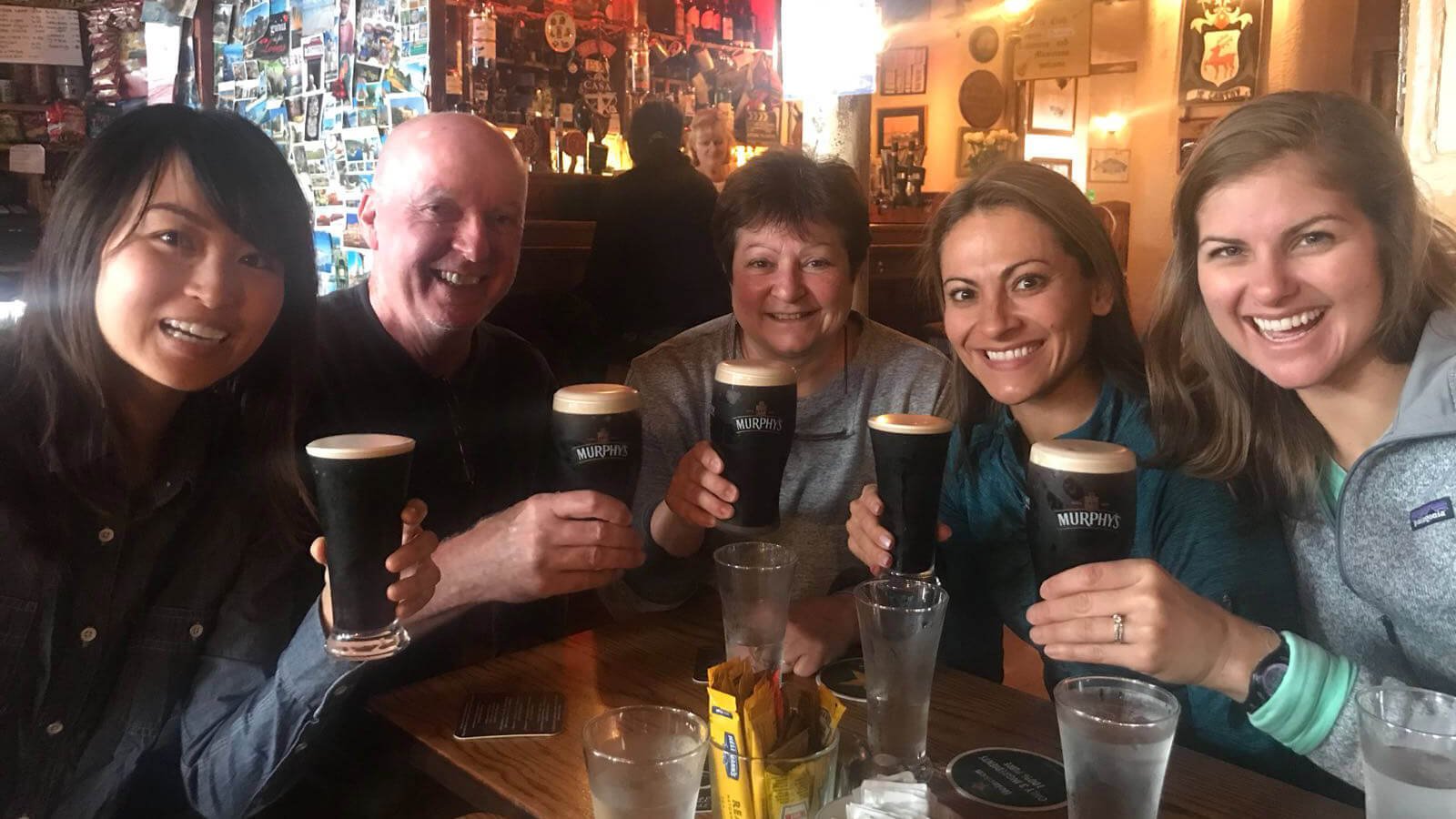 Rounds simply mean that each person will pay for all of the group's drinks in turn.
The first 'round' of drinks is bought by person number 1.
The second round by person number 2.
And so on, until people stop drinking.
Or pass out.
How do I buy rounds?
Rounds start when, upon entering a drinking establishment, someone in your group says something like: I'll get the first round, what are you having?
IMPORTANT - if you accept an offer of a drink, you are in the round. There will now be an expectation that you will buy a round of drinks, before the first person buys again. In Ireland, it's considered a little tactless to accept a drink in a round without offering to repay the round later.
If you don't plan on drinking much or don't want to get into buying rounds, it's perfectly acceptable to decline and not get into a round in the first place.
Here's the confusing bit: Irish people will often offer to buy you a drink outside a round. Being offered a drink does not mean that your new Irish pal expects or will even accept one in return. We're friendly like that!
If you're with a large group, don't worry about having to buy 10 pints! Generally smaller groups will break off into rounds. Buying rounds in larger groups is usually only done during special occasions.
Find out more about some of our favourite Dublin pubs.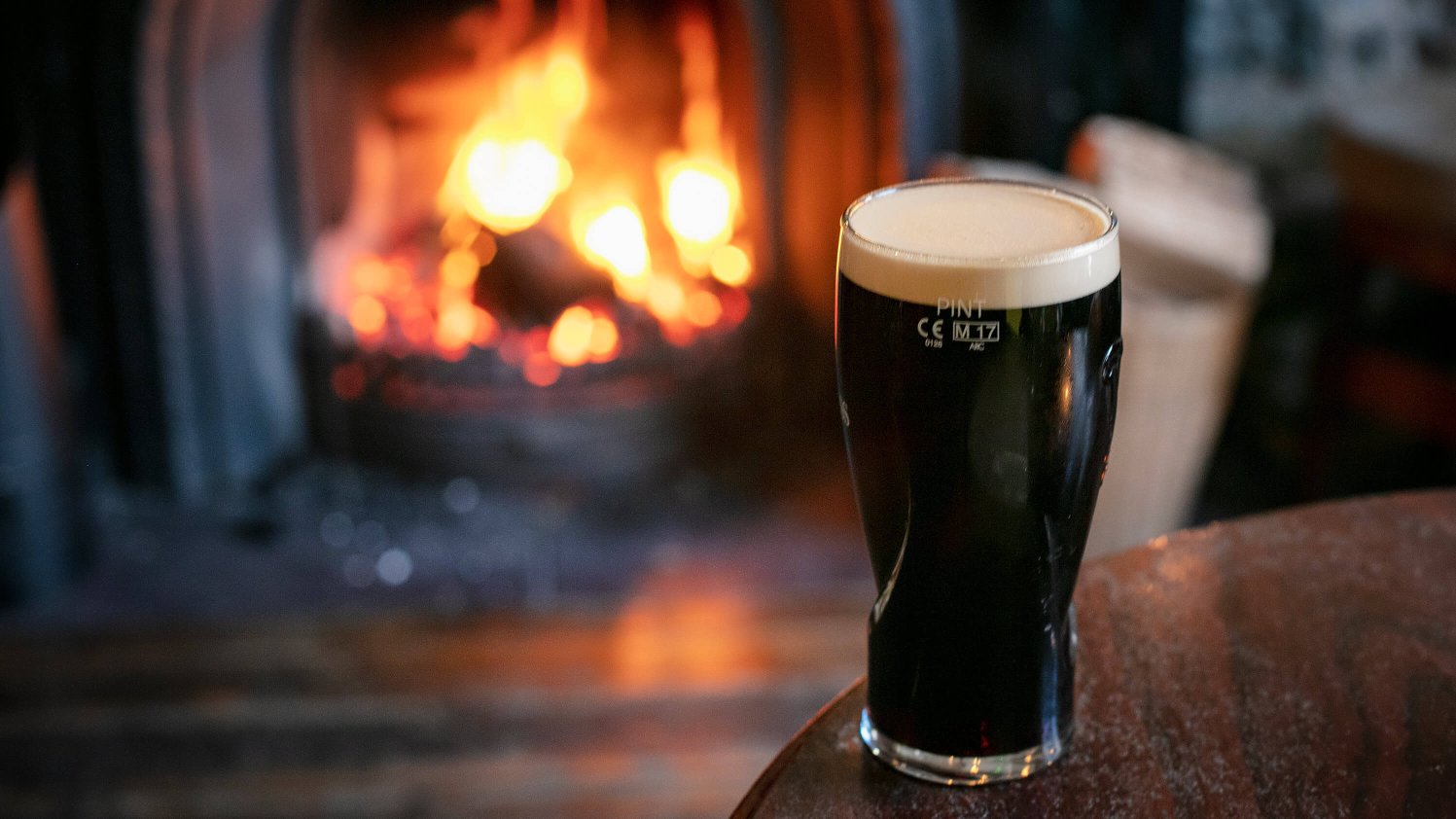 Irish Pub Dress Code
Irish people generally dress quite casually. Going to pubs is no different. Unless youre going for a night 'out on the town', dressing relaxed is the norm.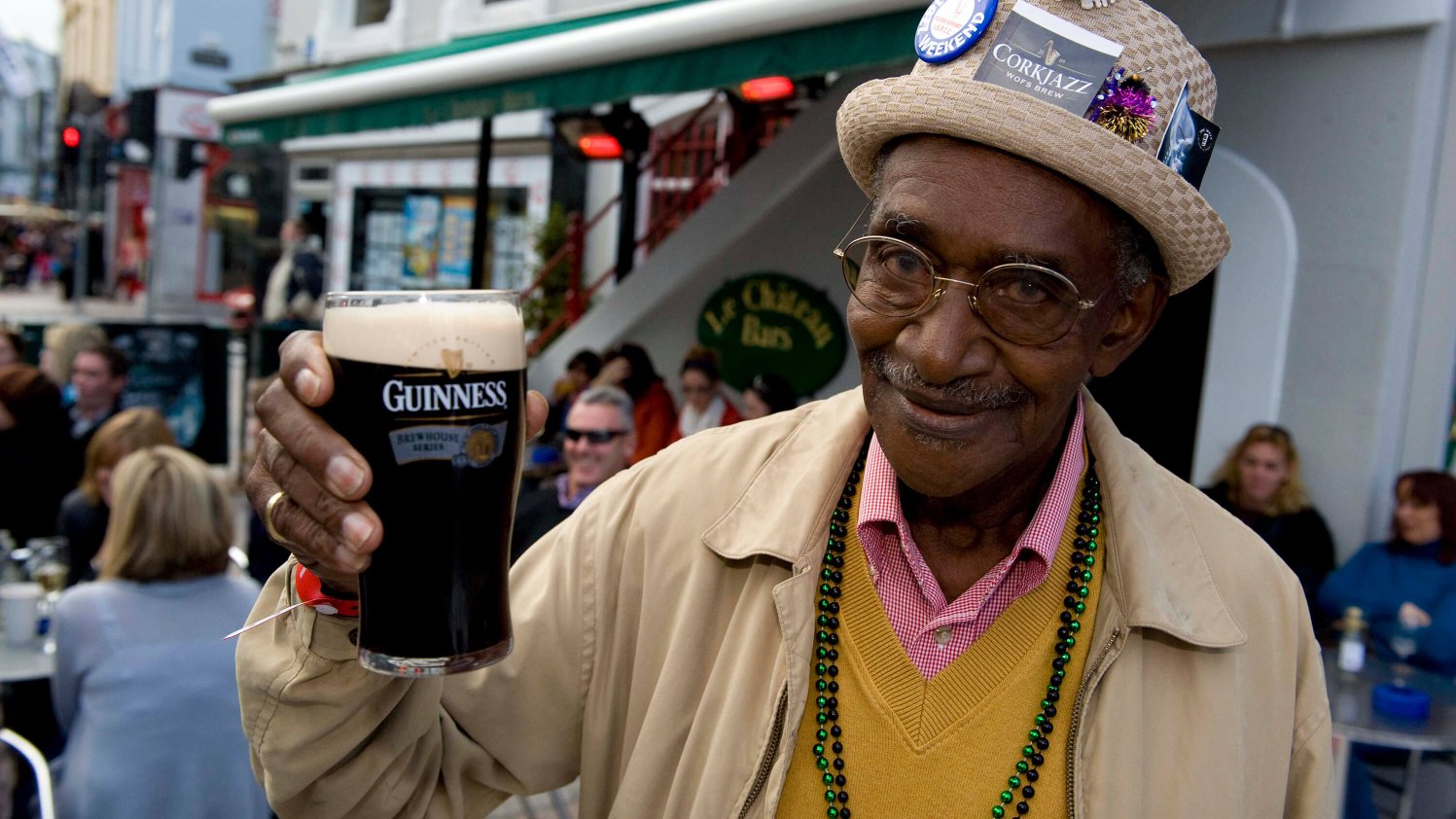 You may want to put on shirt, a fancy top or a smart pair of jeans. You're unlikely to be refused entry to anywhere wearing casual footwear, sneakers etc., with the exception of a few fancier pubs in bigger towns and cities.
Tipping in Irish Pubs
Tipping in pubs in Ireland, isn't expected, but is always appreciated.
It's important to remember though that the system for tipping in pubs in Ireland is different to that in the USA. You don't tip the barman per drink; only when buying a large-ish round, for complicated cocktails, or at the end of the night. Or if the barman just has a cute accent.
If you order a round of drinks at your table, it's acceptable (but not expected) that a euro or two is left for the waiter's service.
If you're being served food and drink at your table, 10-15% of the total bill is the normal tip amount.
Find out more about tipping in Ireland.

Under 18s in Pubs
18 years old is the legal drinking age in Ireland. Anyone under the age of 18 is allowed in most pubs, but must leave after 9pm (10pm from May to September).
Some pubs may have their own restriction regarding admitting under 18s, though these are usually in the bigger cities like Dublin. If in doubt, just ask the bar staff.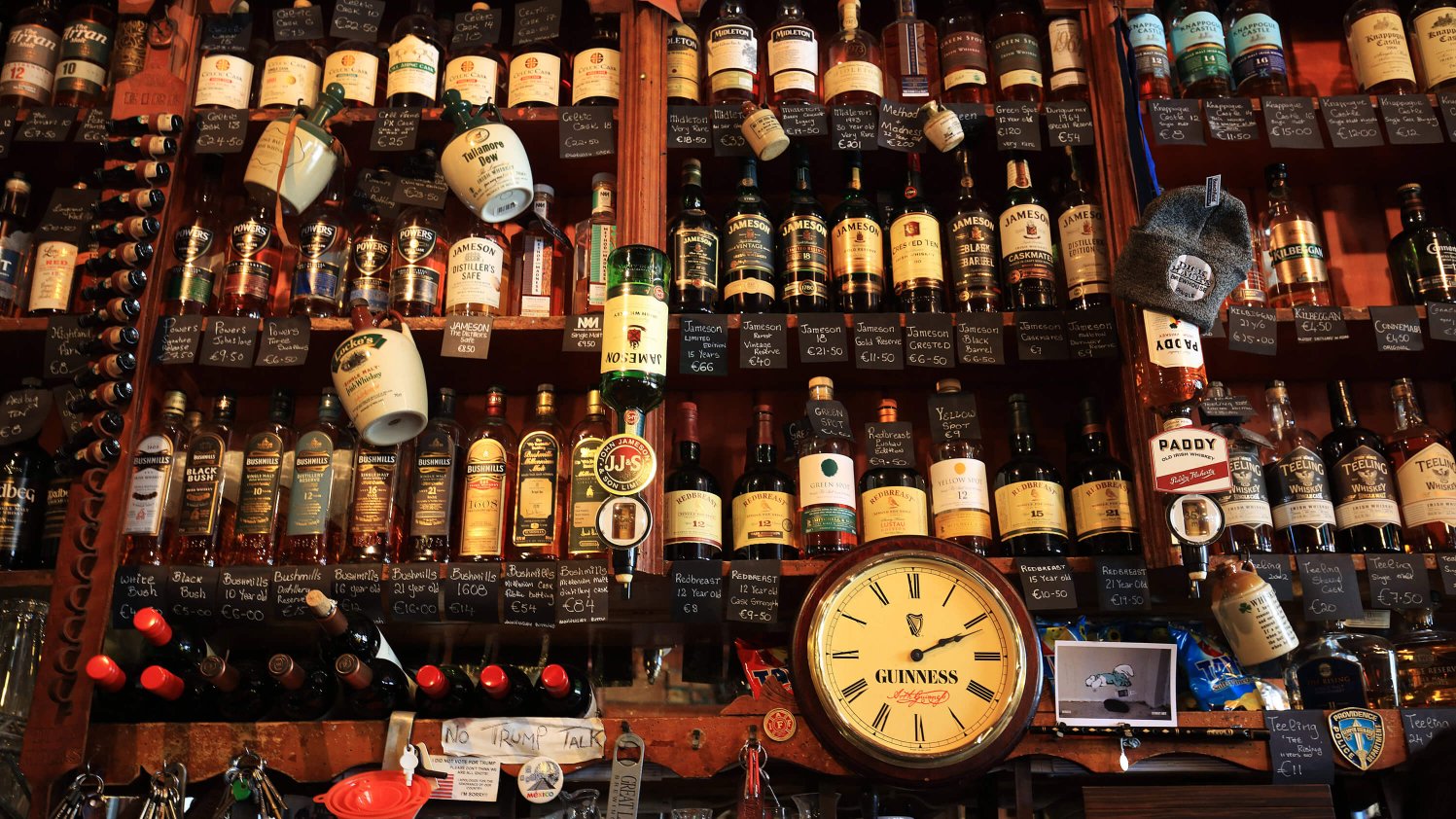 What to Order in an Irish Pub?
Guinness The iconic Irish stout. If you find the taste of porter a bit too bitter, ask for a dash of blackcurrant. Just make sure to let the head settle before you start sipping!
Craft Beer The Irish craft beer scene has exploded in recent years. Most bars stock local craft beers. Just ask the barperson for more information. If you like your IPA, you've come to the right place!
Irish Whiskey You can't beat the smooth taste of Irish whiskey. To achieve that unique taste, Irish whiskeys are triple distilled. Irish whiskey has become the fastest growing whiskey in the world (budge over Scotch!). Try a Jameson, a Midleton, a Bushmills or one of the newer whiskey labels such as Teelings or Connemara.
Bulmers Known as Magners in Northern Ireland, this refreshing sweet Irish cider is brewed in Tipperary. Perfect for warm summer evenings, served with ice in a pint glass.
Baileys A smooth, sweet whiskey cream that's best suited as an after dinner drink. Served over ice, generally.
Irish Gin Another craze that has taken over Ireland in recent years is craft gin (served in 'fish bowl' glasses). Like craft beer, there are now multiple gin distilleries all over Ireland. Look out for Gunpowder, Dingle and Glendalough. Try mixing your Irish craft gin with an Irish craft tonic. A uniquely Irish tonic flavour is wild elderflower, for example.
Smithwicks Pronounced smith-icks (the W is silent). Another Irish classic; this Kilkenny red ale has been brewed in Ireland since 1710. It's best described as a balanced taste, somewhere between a lager and an IPA, with mild hops, sweet malt and roasted barley. Yum.
Quick Tip: If youre struggling with the size of Irish pints, (which tend to be bigger than the US). Try ordering a glass instead (glass of Guinness, glass of Smithwicks etc.). This is essentially half a pint, and makes it a lot easier to keep up with the locals!
Find out more about some of our favourite local pubs in Dingle.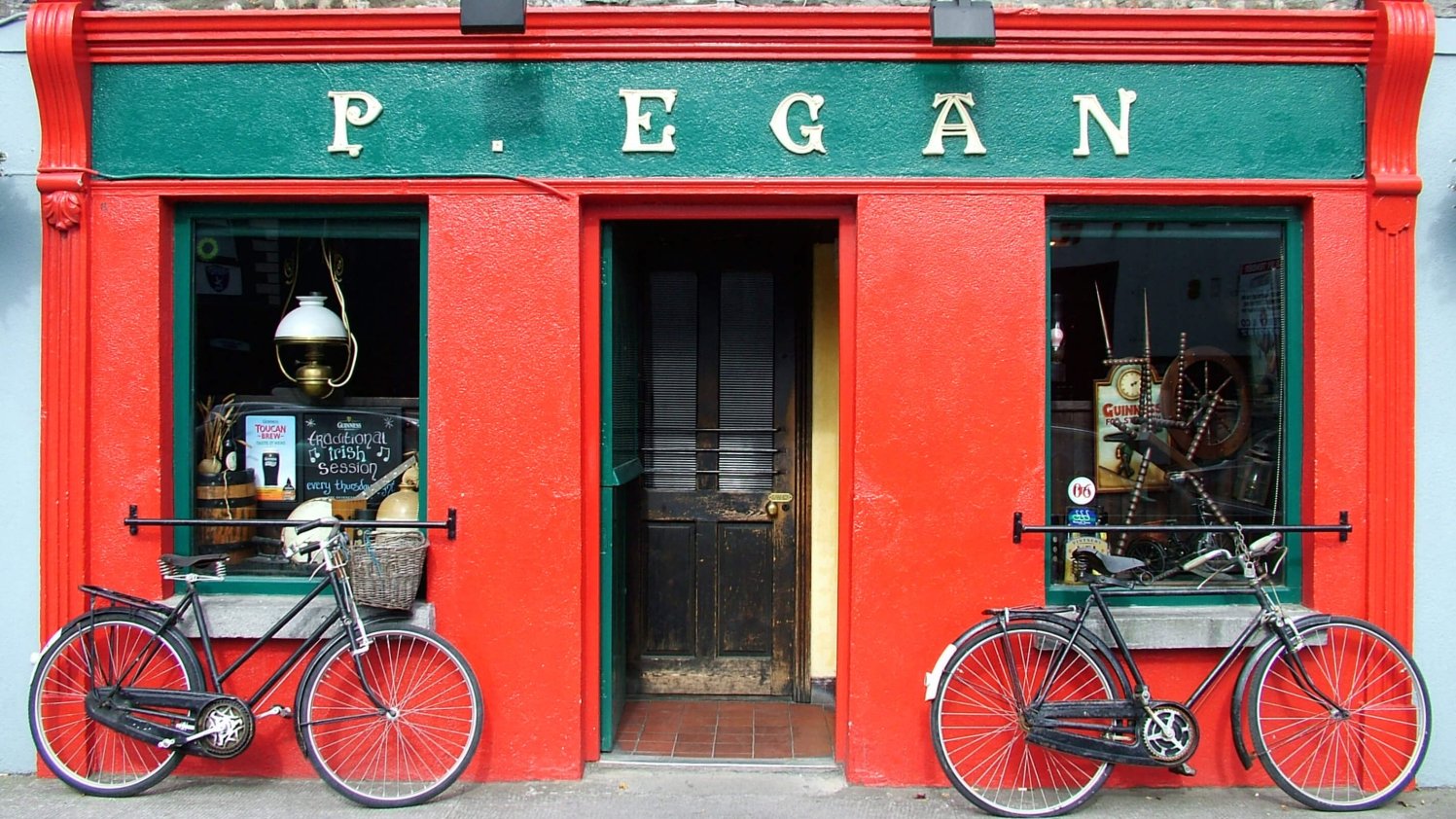 Not Drinking Alcohol in an Irish Pub
It is perfectly acceptable to not drink in an Irish pub. With expanded health consciousness and recent tightening of drink-driving laws in Ireland, not consuming alcohol has become more and more of a done thing.
However, you should purchase a little something if you are enjoying a pub for an entire evening. Try some Scampi Fries or pub crisps (Irish tapas!). Drinking only tap water while dancing to music and soaking up the ambience is a faux pas. You may elicit a harsh reaction: a few funny looks from the barman.
Alcohol Free Options in an Irish Pub
If youre not drinking alcohol, there are plenty of fun Irish non-alcoholic drinks you can try. These include:
Rock Shandy - An Irish invention, with a mix of sparkling orange and lemon. Its delightfully refreshing
Cidona - A sparkling apple drink that tastes similar to Cider, goes nicely with a bag of Tayto crisps (chips).
Cordial - An orange-, blackcurrant- or tropical-flavoured fruit drink, mixed with water and, sometimes, ice. Sweet, fruity and very refreshing. Usually free or very cheap in most Irish pubs.
Red Lemonade - Uniquely Irish, this soft drink is pined for by many Irish living abroad. Red lemonade has a lemon-y-ish flavour, but is different from normal lemonade. Somehow. We're not sure exactly. It's red though! The actual ingredients are a closely guarded state secret.