Stroll into the City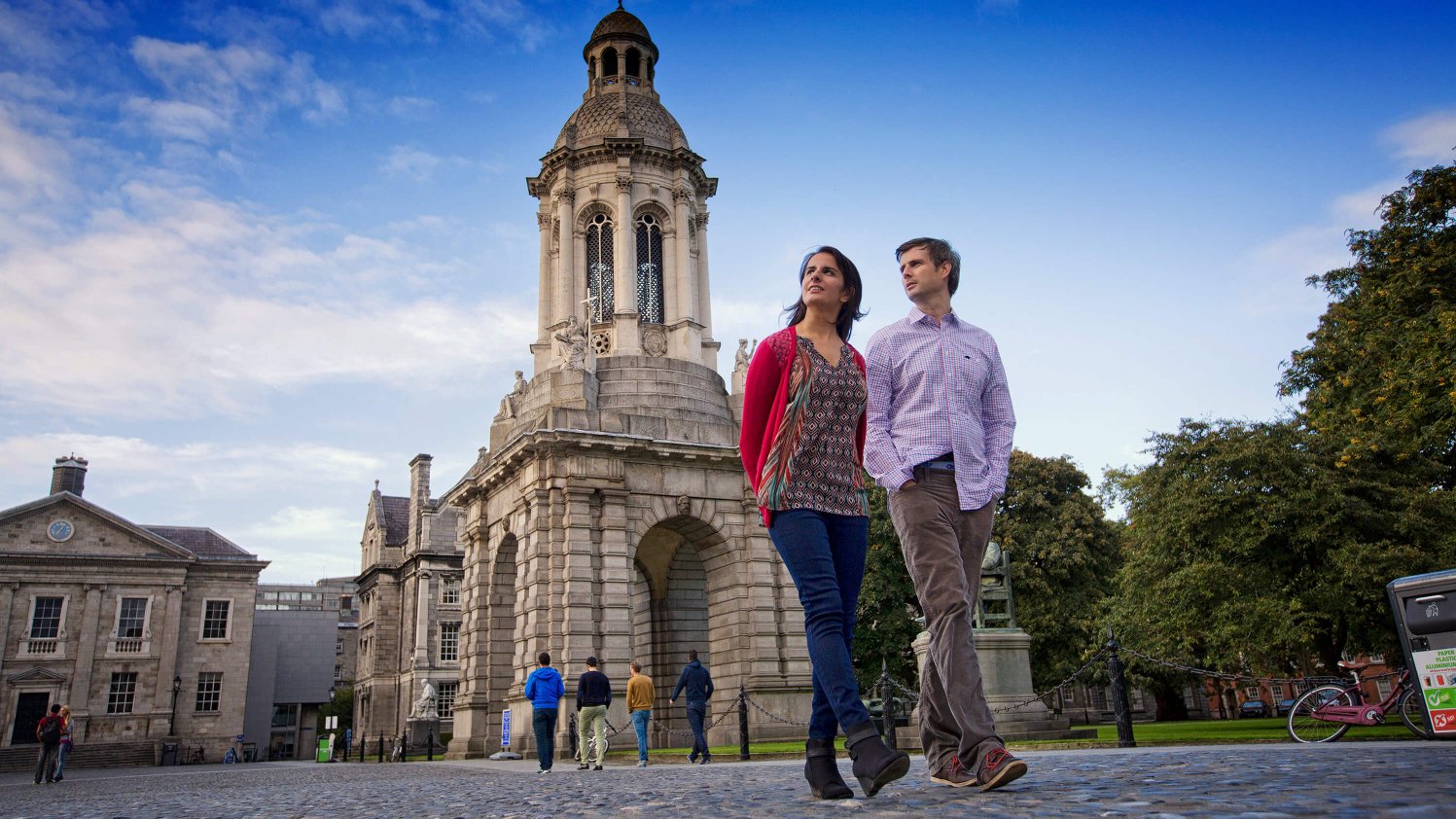 Hop, skip and jump into Dublin's downtown:
None of the above should take more than 20 minutes walking.
Discover Delicious Dining
Find these outstanding food options on your Dublin doorstep:
Best Pubs, Wine Bar, Coffee...
Catch a Show
The Bord Gis Energy Theatre is Ireland's largest fixed-seat theatre.
Most big Broadway and West End hits land here. The Bord Gis is a 10 minute walk away [map].
Or for something more intimate...
Check the schedule of the Pepper Canister church for Irish traditional and folk gigs. Or if you just like historic churches!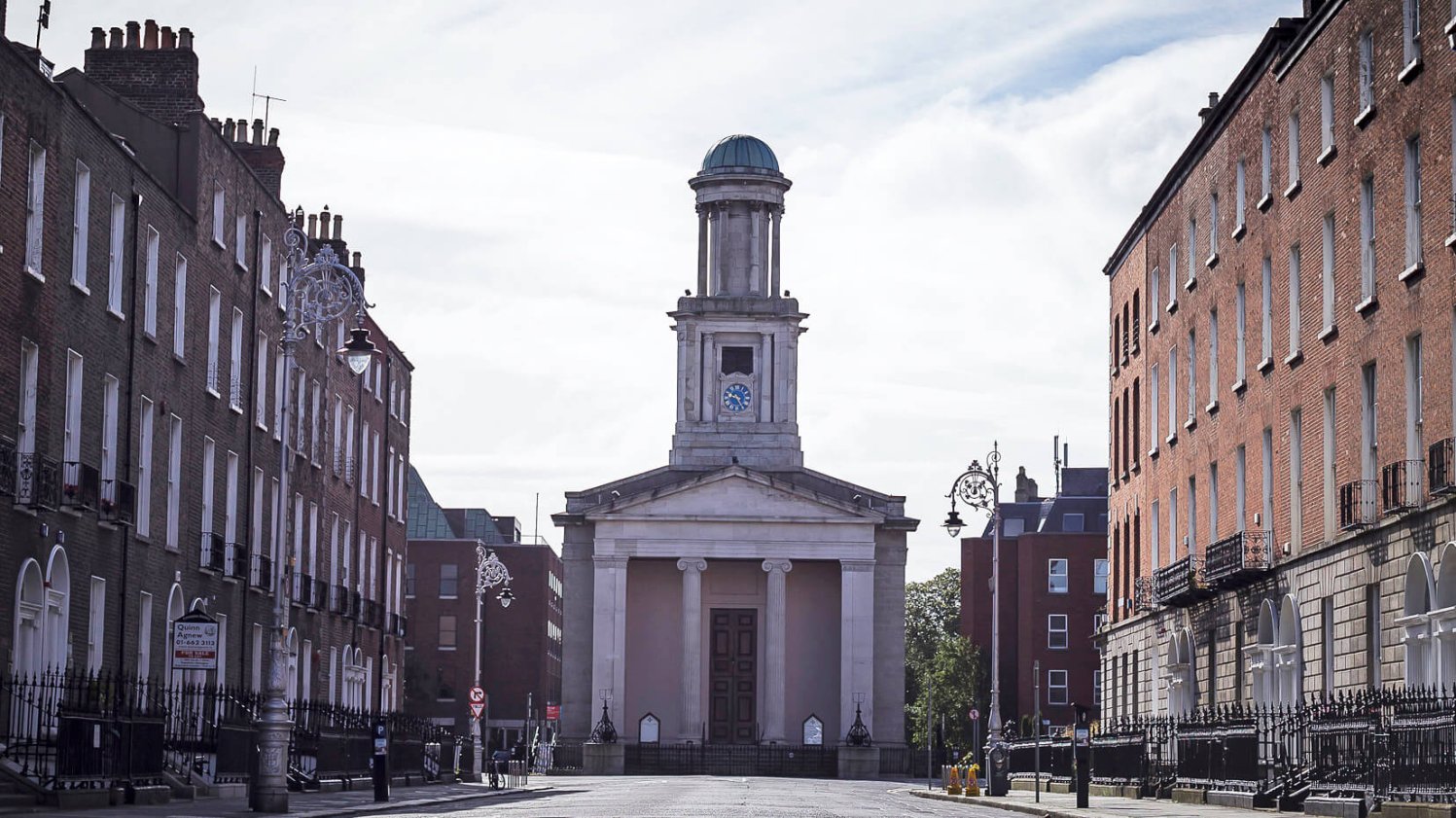 The Pepper Canister Church is a 7 minute walk away [map].
...Or a Game!
Sports nut?
The 52,000 capacity Aviva Stadium is home turf to both Ireland's rugby and soccer teams.
Stadium tours are also available if a game isn't scheduled.
It's only 12 minutes walk [map] from the Grand Canal Hotel.
Visit a Battlefield
A few hundred feet away from the Grand Canal Hotel is the site of the Battle of Mount Street Bridge.
During the 1916 Rising, newly-arrived British forces were ambushed here. A handful of rebel snipers held two army battalions at bay for hours before heavy artillery arrived.
This expedition will take you 3 minutes! [map]
See Gorgeous Georgian Architecture
During its heydey in the 18th century Georgian era, Dublin saw elegant townhouses erected by the wealthy.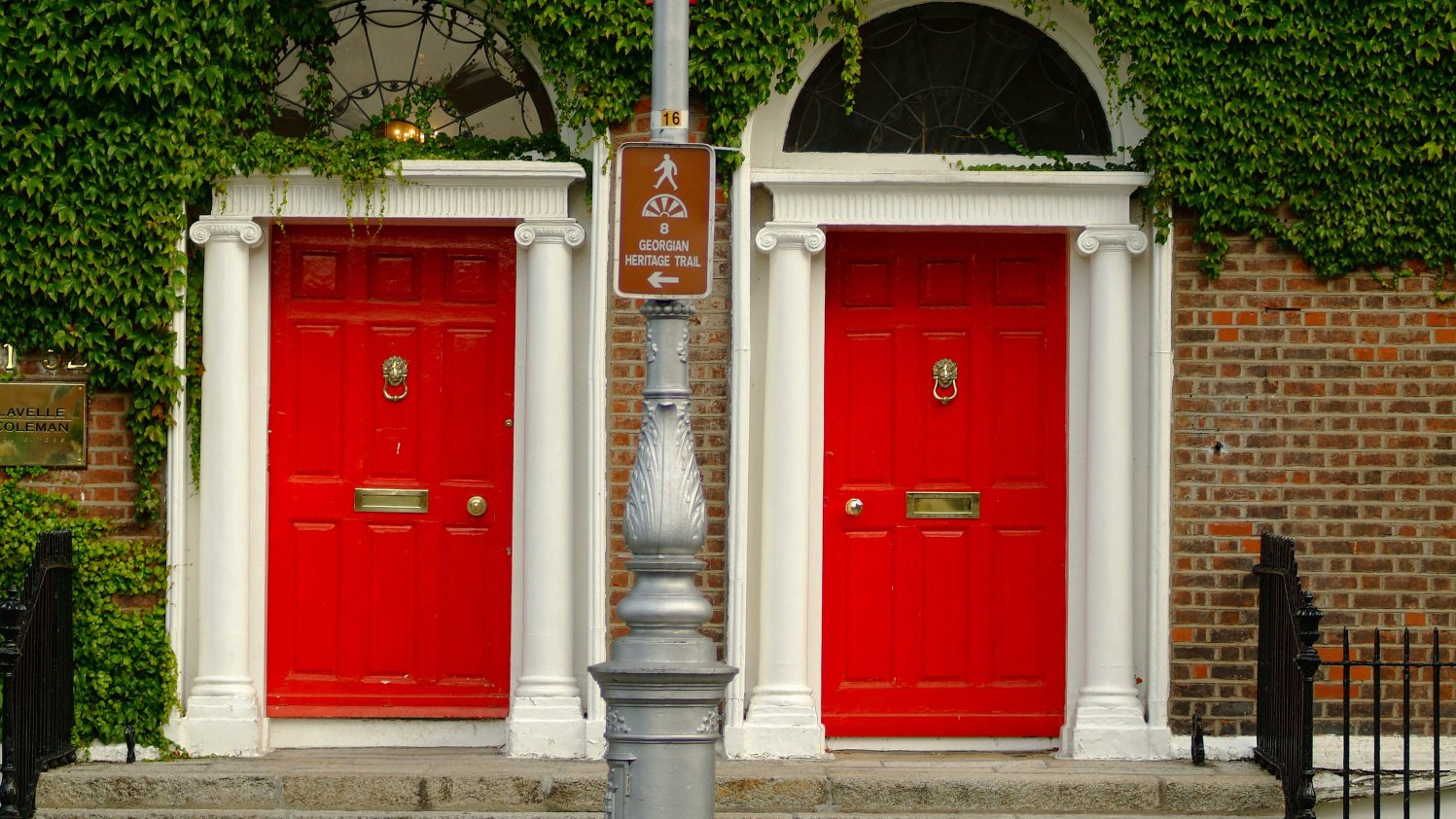 The very finest examples lie a short stroll away from the Grand Canal Hotel.
See Oscar Wilde's former family home in Merrion Square (13 minute walk [map]).
Visit the Georgian House Museum in Fitzwilliam Square (11 minute walk [map]).
Hop on a DART
Grand Canal Dock train station [map] is a matter of footsteps from the front door of the Grand Canal Hotel.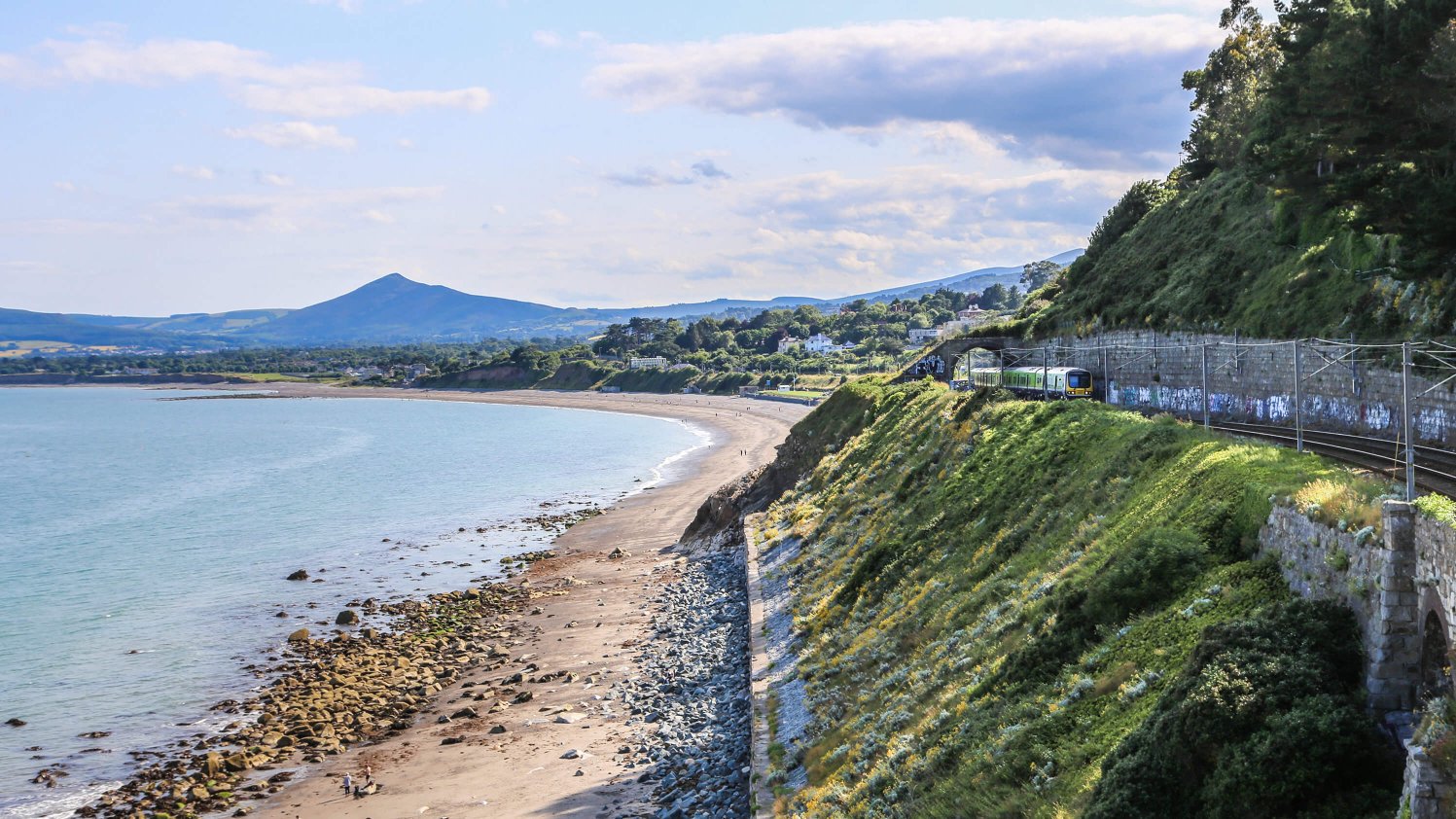 Dublin's light rail system offers you delightful destinations, all within easy distance.
Hike or Bike the Grand Canal
Discover the canal that gave your hotel its name.
These southside Dublin neighbourhoods are within easy reach along the towpath: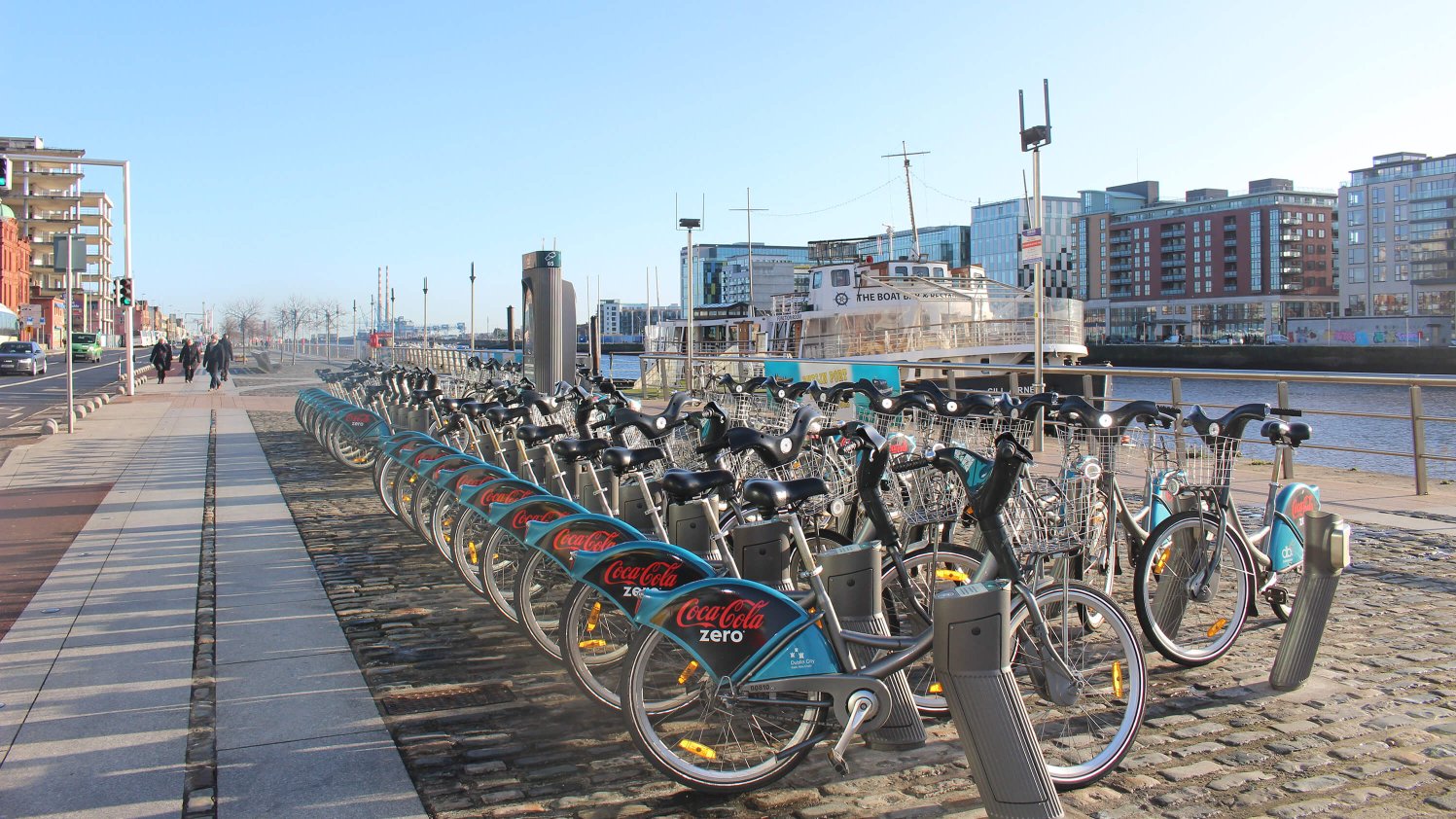 Biker? Cut those journey times in half with the Dublin Bike Scheme. There's a Dublin Bike station only 3 minutes walk [map] from the Grand Canal Hotel. Youll need a credit card to sign up.
Alternatively, Bleeper Bikes can be found anywhere. Youll need to download their iOS app or Android app to get started.
Hit the beach at Sandymount
Can't wait to get off the beaten track?! You're never far from the sea in Dublin.
The surprisingly windswept Sandymount Strand is only a gentle 30 minute walk away [map] from the Grand Canal Hotel.
Found some other great things to do near Grand Canal Hotel? Let us know!
---
Get to Grand Canal Hotel from Dublin Airport by Aircoach
There's lots more detail about How to Get to Dublin City Centre from Dublin Airport in our dedicated blog.
But for now, here's a handy map showing how close the Grand Canal Hotel is to the Schoolhouse Hotel Aircoach stop.
/how-do-i-get-from-dublin-airport-to-dublin-city-centre/