Grace O'Malley, otherwise known as: Grainne, Grainemhaoil or Grania O'Malley, was famed for her pirating along the west coast of Ireland. She had a long maritime carrier, trading to ports in the Mediterranean and the Iberian Peninsula. During her life she would marry twice, spend time in a Dublin Gaol (jail) and even meet Queen Elizabeth I of England.
Although not mentioned much by historians over the centuries, stories of her life have become a mix of history and folklore. In an island known for its storytelling, this should come as no surprise. "Grace of the Gamblers" is a long standing image of her. Fond of gambling, swearing and drinking. Whatever the truth, her life was definitely out of the ordinary, for a 16th century Irish woman.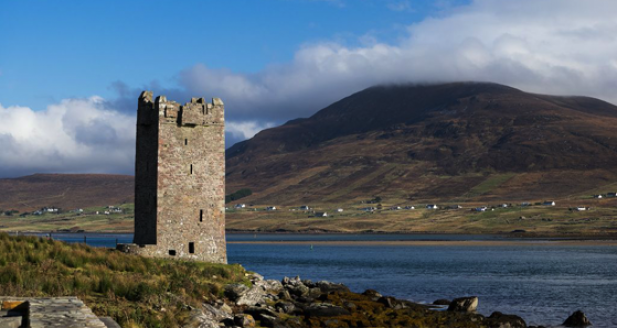 O'Malley's The Seafarers
Grace's clan the O'Malley's, were known as great seafarers. As a 15th century poem portrayed them:
"They are lions of the sea,
Men acquainted with the land of Spain,
When seizing cattle from Kintyre,
A mile by sea is only a short distance for the O'Malleys"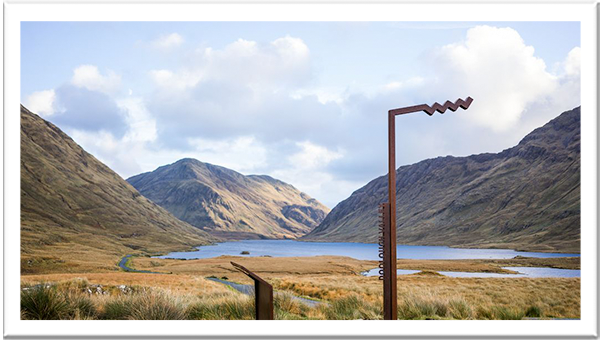 Famous Grace O'Malley Quotes
The most notorious woman on all the western coasts, a notable traitress and the nurse of all rebellions in the province for forty years. - Lord Deputy, Sir Henry Sidney of Galway who tried to have her hanged.
"who thinketh herself no small lady". - Sir Nicholas Malby on meeting Grace O'Malley.
"Take this from unconsecrated hands" - Grace O'Malley before she killed Turkish officers, who had invaded her ship. This was alluding to her not having been "churched".
Here are 4 fascinating stories from her adventurous life.
The Girl with the Cropped Hair
Grace O'Malley had a nick name 'the girl with the cropped hair'. The story goes that when Grace was young she asked her father could she go sailing with him on one of his trading voyages. He refused because she was a girl. Undeterred she went away and cut off all her hair.
She later returned to her father and asked again, "Now will you take me?". We don't know for sure what her fathers response was however seeing as she grew up to become such a great pirate one can only assume he allowed her to join him on his quest.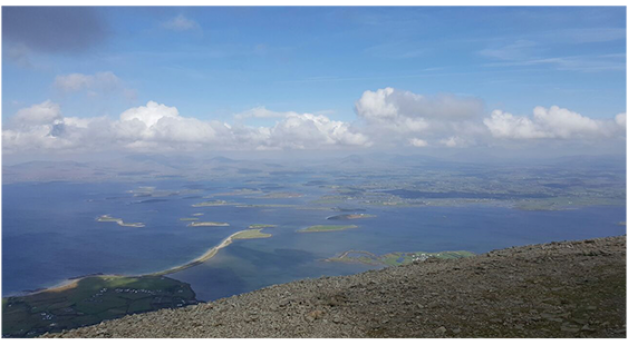 Hen's Castle
Grace's first husband was the chieftain Donal O'Flaherty. His nick name was 'Donal of the Battles', owing to his love of fighting. At one point Donal captured a small castle on Lough Corrib in Co. Galway from the neighbouring Joyce clan. Donal fought so fiercely and arrogantly in the battle he was given the name 'Donal the Cock', and the castle was named Cocks Castle.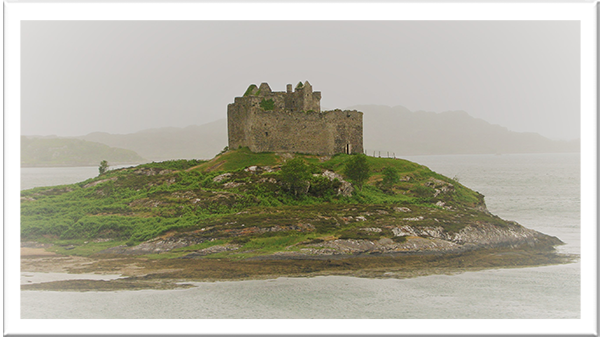 At a later point, the Joyce's sought revenge and killed Donal while he was on a hunting trip. Assuming with Donal's death the castle would be easily recovered, the Joyces made their way to Lough Corrib. In the meantime Grace had heard of Donal's death & had rallied her followers. Grace along with her followers fiercely defended the castle. They succeeded in driving away the Joyce's forces. The castle was renamed Hens Castle in her honour.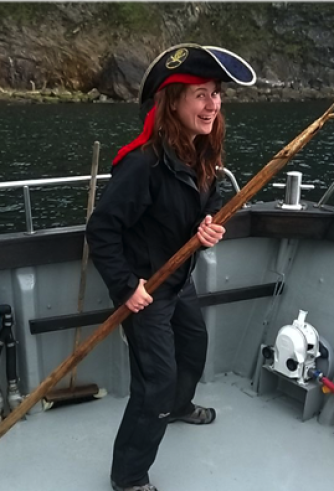 Lord Howth
While returning from a voyage from England to Mayo. Grace's fleet were forced to land in Howth, near Dublin due to bad weather. It was Irish custom for Irish chieftains to offer food & shelter to other chieftains who were travelling through their lands. However as Howth was in 'the Pale' and under British rule & customs, they did not extend her such a welcome.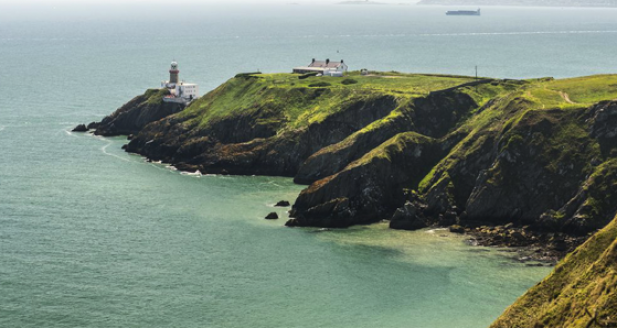 In fact she was told that the Lord of the castle was dining and didn't wish to be disturbed! She deemed this a high insult and returned to her ship. On her way back she happened upon the Lord's young son. She seized the boy & took him hostage.
Distraught by his son's capture, Lord Howth went to Mayo to plead for his son's safe return. On arrival he offered Grace a ransom for his return, which she refused. Instead she wanted a promise that the gates of Howth Castle would never again be closed to anyone looking for food & shelter.
To this day there is always an extra place set at the dinner table in Howth Castle. A ring was given to Grace as a pledge of agreement which still resides with her descendants.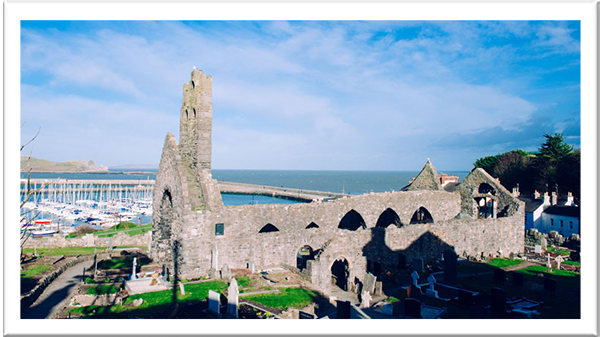 Meeting Queen Elizabeth I
Queen Elizabeth I of England appointed Sir Richard Bingham as Governor of Connacht. He was determined to bring Grace under control. He made her life extremely difficult, taking her lands & cattle and even imprisoning her once.
Arguably the final straw came when he imprisoned Grace's youngest son Tibbott for treason, a crime punishable by death. Grace wrote to Queen Elizabeth to complain about Sir Richard Bingham's behaviour. The Queen agreed to meet her. What was actually said during the meeting is unclear. We can assume she made a good impression, as Queen Elizabeth ordered Bingham to return the lands & cattle to Grace along with her son.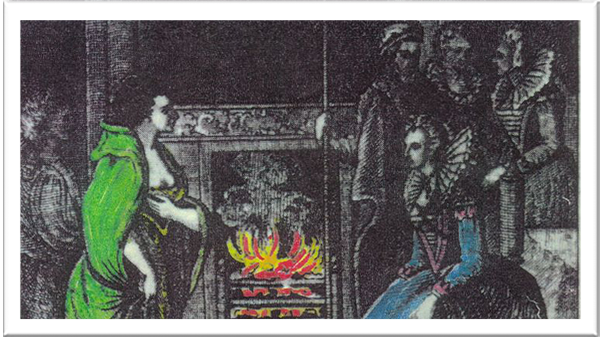 Not too long after their meeting, Queen Elizabeth commissioned a map of Ireland. Grace's name features among the list of otherwise all-male chieftains. Another reason we can safely assume she left a very good impression on the Queen of England.