Guide To National Parks In Ireland - Quick Links
🌊 Wild Nephin Ballycroy National Park
It's no surprise that Ireland's Wild Atlantic Way is top of many visitors' lists when touring Ireland with Vagabond. This gorgeous route snakes along Ireland's western edge. From Donegal in the north, to Cork in the south, there's nowhere better for nature lovers or avid hikers.
Deciding which are the most beautiful National Parks of the Wild Atlantic Way is no mean feat. There are five National Parks to choose from. Each boasts its own charms.
No matter which National Park you choose, there's an active Vagabond Cultural Adventure or a relaxed Driftwood Journey of Discovery to take you there.
📍 Location: Kerry
📏Size: 103km2
👍Best for: 1st Time Visitors to Ireland
Killarney was Ireland's first National Park. Purchased by a wealthy American as a wedding present for his daughter – hey, it sure beats a George Foreman – it was then gifted to the nascent Irish state in 1932.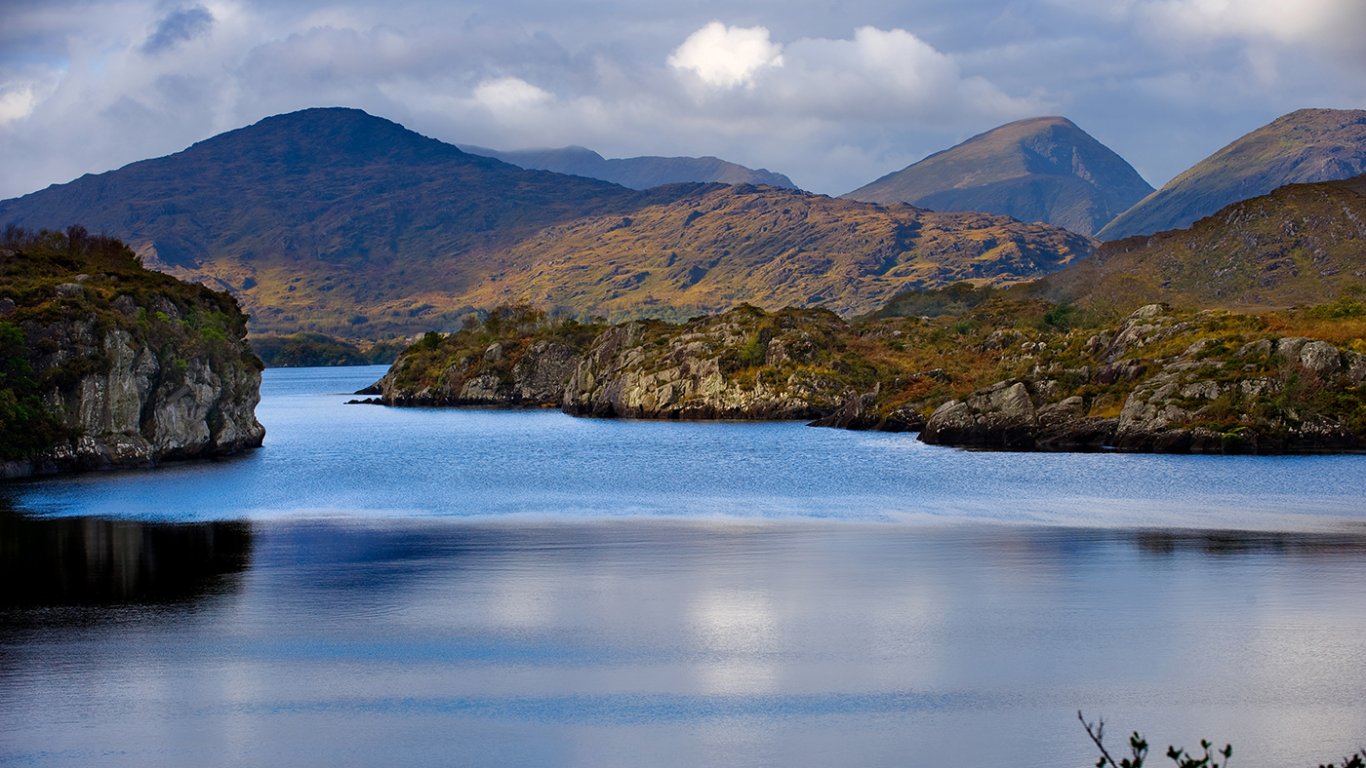 Killarney National Park is everything you might expect from the magnificent 'Kingdom of Kerry'.
Nestled amidst the world famous Lakes of Killarney, mountains, waterfalls and native oak forest give way to rolling fields and the civilised architecture of 19th century Muckross House and Gardens.
Only have an hour to spare in Killarney National Park? Don't miss the ancient yew tree still growing at the centre of ruined Muckross Abbey. Magical.
Active Vagabond Cultural Adventure guests can opt for a guided bike tour that takes in woodlands, trailways and even caves.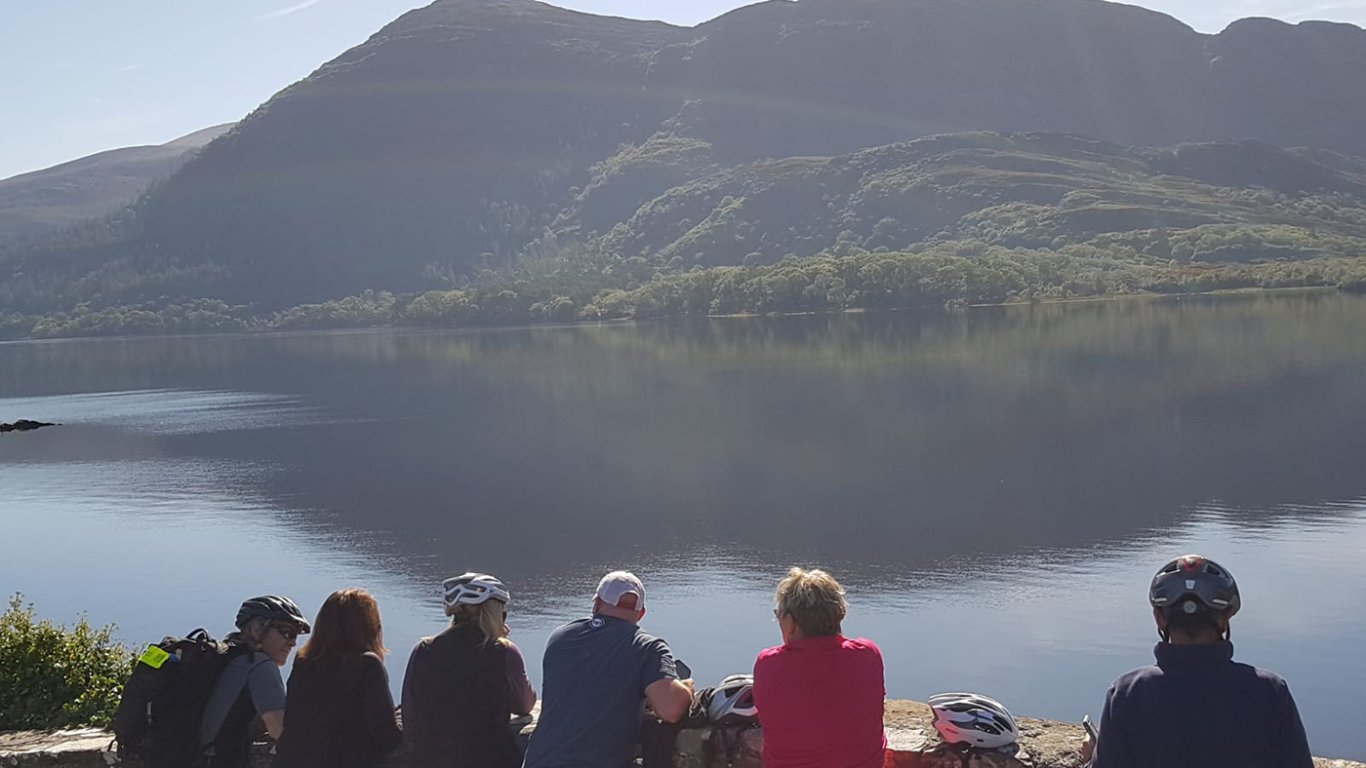 Feeling more easy-breezy? Driftwooders ride around Killarney National Park in a horse-drawn carriage. Fancy!
Explore Killarney National Park on our 8 Day Wild Irish Rover Tour
📍 Location: Clare
📏Size: 15km2
👍Best for: Hobbits and Orcs
Treeless. Rocky. Otherworldly. The landscape of the Burren may surprise you. It's often compared by first-time visitors to pictures of the moon's surface. It's certainly different to Ireland's image as a land of 40 shades of green.
The Burren National Park is only a petite parcel within the much larger Burren region. It is the smallest of the six national parks in Ireland by far. Despite this, it's a must-see if you're passing anywhere close by.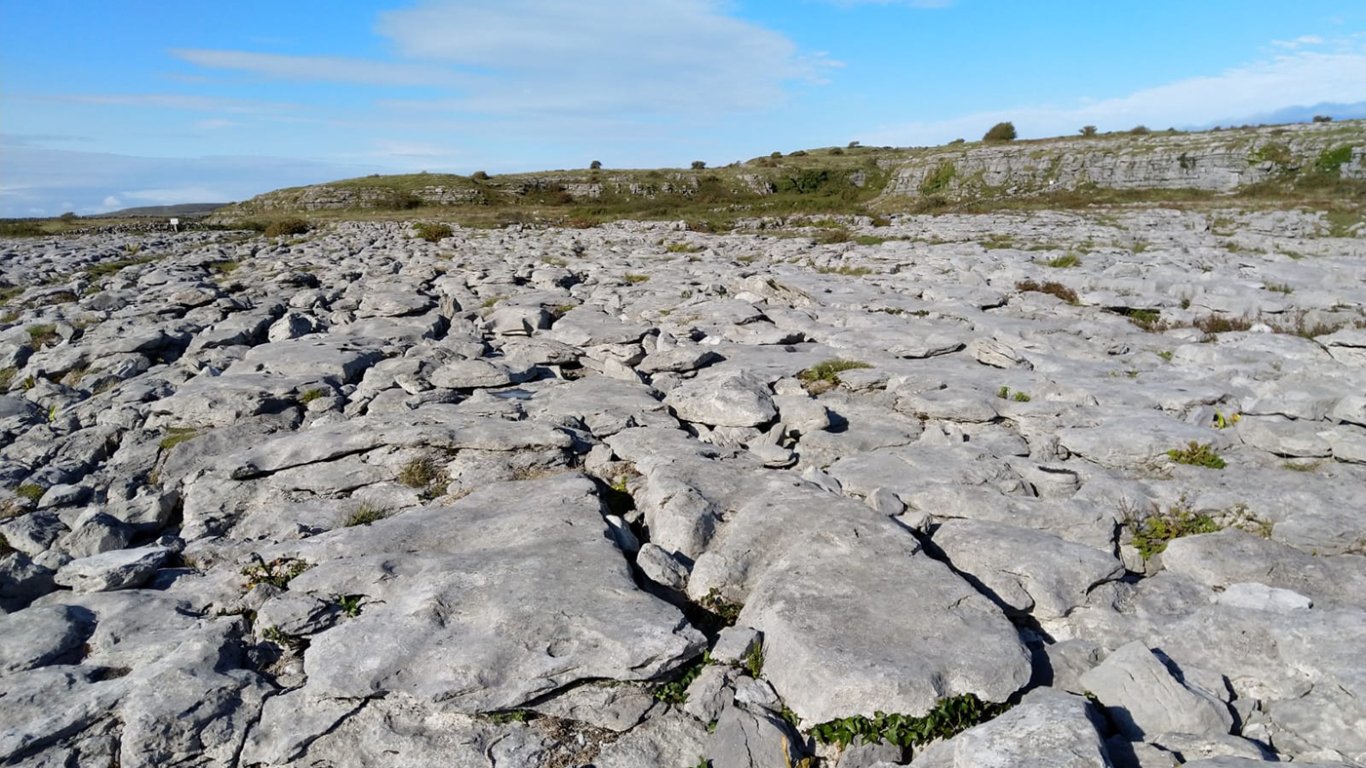 A favourite Burren stop for our guests is at the Poulnabrone Dolmen. This Neolithic portal tomb is one of Ireland's great archaeological treasures. It is believed to be older than the Great Pyramid of Egypt, dating from between 4200 BC to 2900 BC.
💡 Did You Know? J.R.R. Tolkien vacationed in north Clare. Middle Earth is believed to have been inspired (at least in part) by the fantastical landscape of the Burren.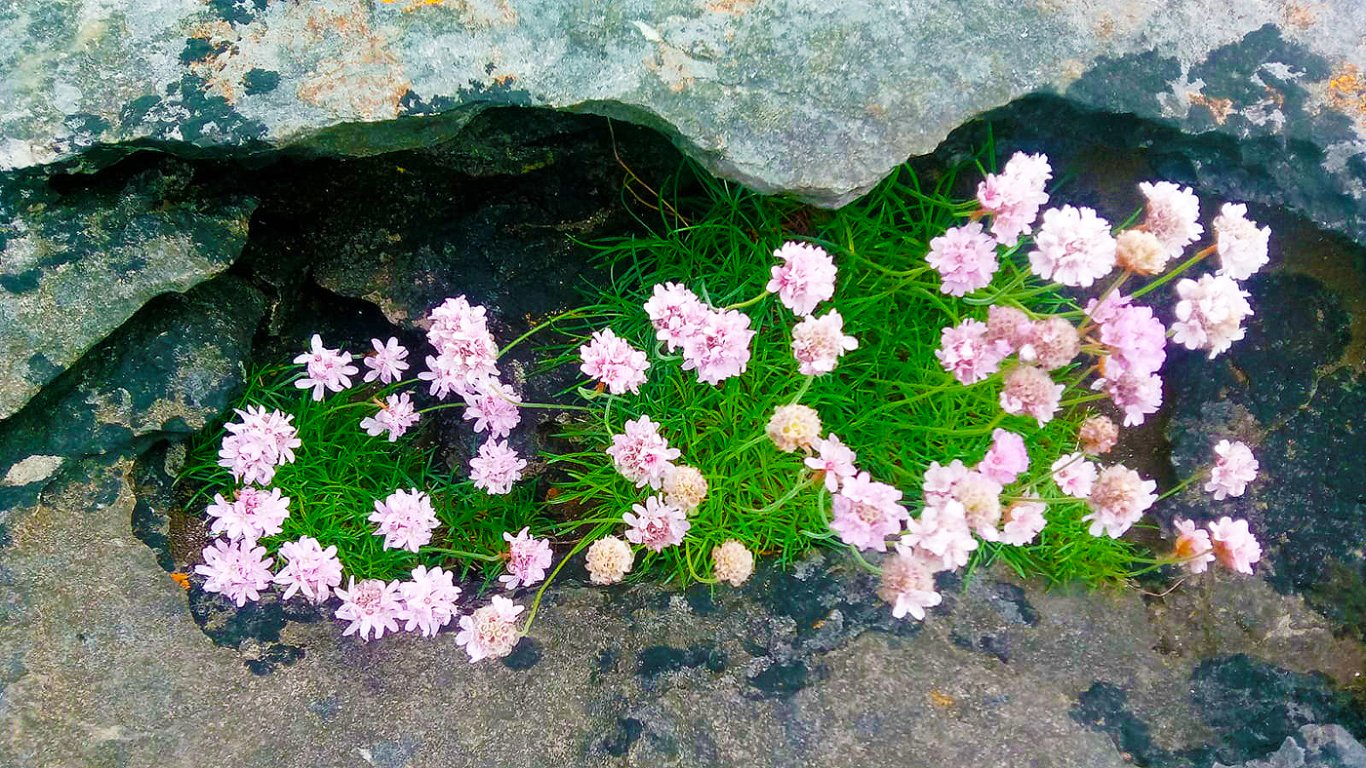 One of the most amazing things about the Burren National Park is the unique mix of Alpine and Mediterranean flora that peek out at visitors from between the limestone.
The word "Burren" comes from an Irish word: "Boireann" (pronounced bwir-inn) meaning a rocky place. A fitting name, don't you think?
Navigate the Burren National Park on our 7 Day World Tour of Ireland.
📍 Location: Galway
📏Size: 30km2
👍Best for: Snap-Happy Photographers
Connemara National Park is home to some of the most spectacular views in Ireland. No matter what landscape you happen to encounter on your visit (grassland, bog, lake, mountain or forest) they are all postcard-pretty.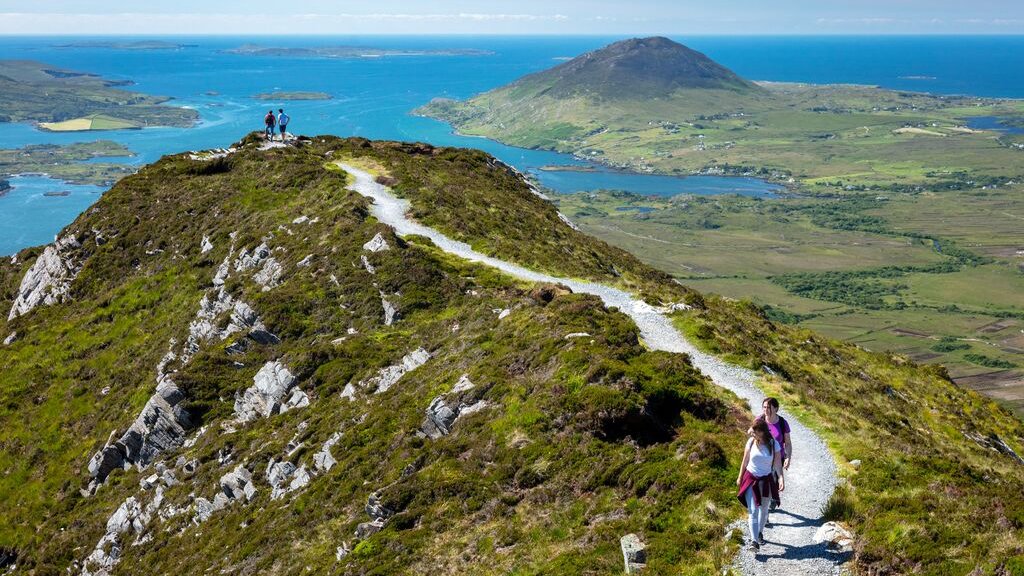 A highlight of Connemara-bound Vagabond Cultural Adventures is the hike to the summit of Diamond Hill; the elevation (400m) might seem modest, but the views are anything but. Count a hundred tiny islands to the west and north, the phenomenal Killary Fjord.
Connemara National Park is a wildlife lover's paradise. Spot animals such as wild rabbits, red deer, foxes and, most famously, the native Irish Connemara Pony breed.
You simply cannot visit Connemara National Park without stopping into Kylemore Abbey. This historic estate is located in one of Ireland's most scenic locations. No surprises then that this is one of the most popular areas in Ireland for photographers.
Discover Connemara National Park on our 12 Day Vagabond Giant Irish Adventure Tour
📍 Location: Mayo
📏Size: 150km2
👍Best for: Stargazers and Serious Hikers
Wild Nephin Ballycroy, as the name suggests, is the wildest of Ireland's National Parks. It is located in northwest Mayo.
If the name is unfamiliar, we won't hold it against you. Wild Nephin Ballycroy is a region completely and utterly off the beaten track. You WILL NOT meet many humans here, let alone tourists.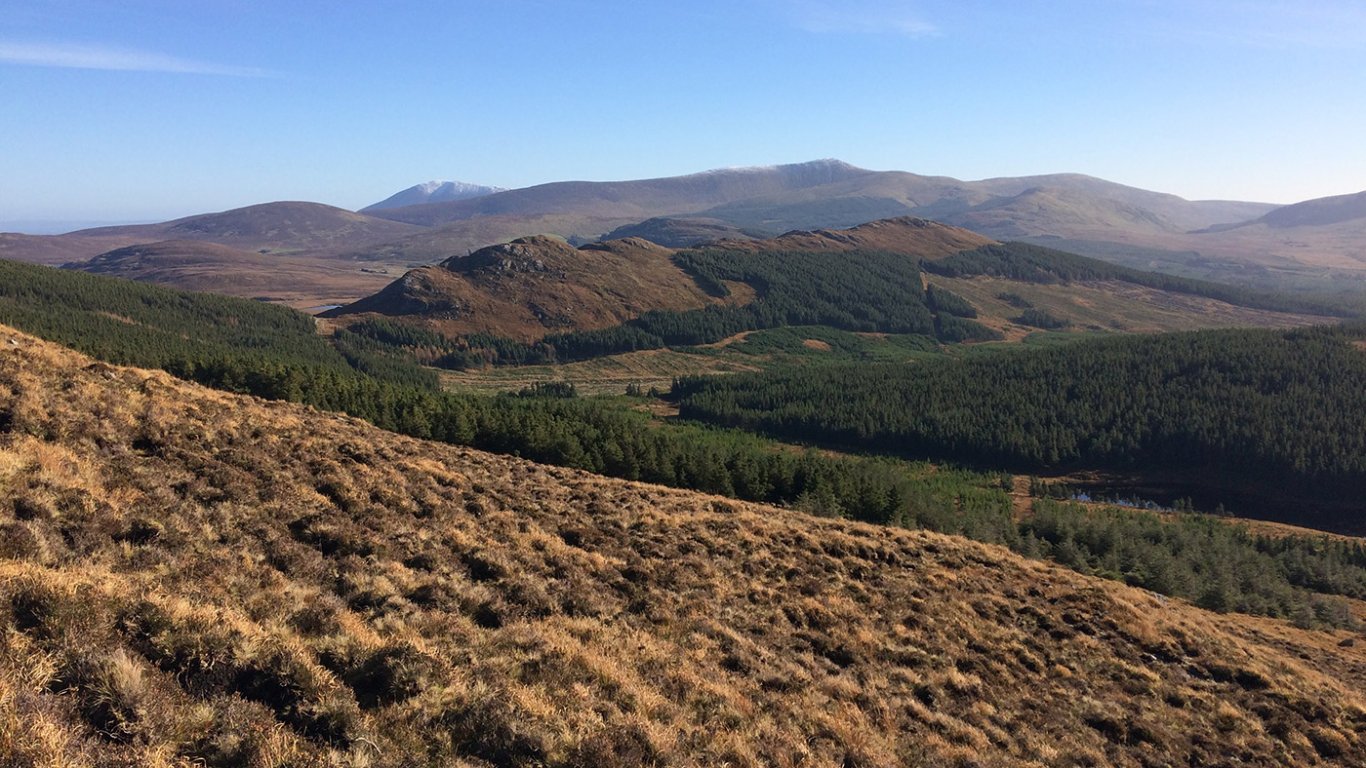 Wild Nephin Ballycroy National Park is wet, wet, wet. Atlantic blanket bog, lakes and rivers make up the majority of its lowlands. The uplands are dominated by the alpine heath and grasslands of the towering Nephin Beg mountain range.
This variety of habitats means a variety of animal species make their homes here. Expect to spot geese, grouse and otters.
Stargazers ahoy! Wild Nephin Ballycroy's remoteness from any sources of artificial light led to the International Dark Sky Association granting it Gold Tier status.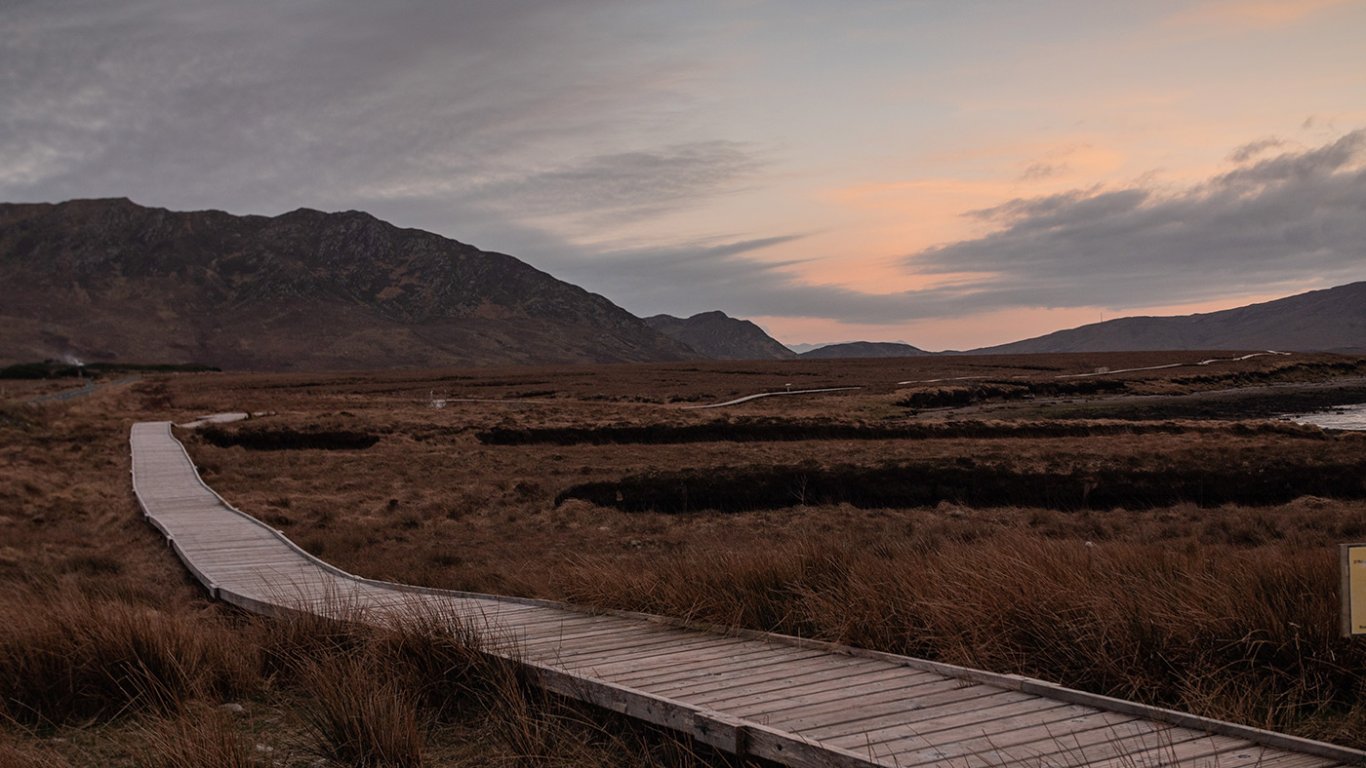 Visit Ballycroy National Park on our 7 Day Vagabond Magnetic North Adventure Tour
📍 Location: Donegal
📏Size: 160km2
👍Best for: Rose-mantics
Explore a romantic castle garden amid pristine panoramas in Glenveagh National Park. Located in wild northwestern Donegal, Glenveagh features rugged mountains, lovely lakes, magnificent waterfalls and native oak woodland. It is also an opportunity to catch a rare glimpse of golden eagles.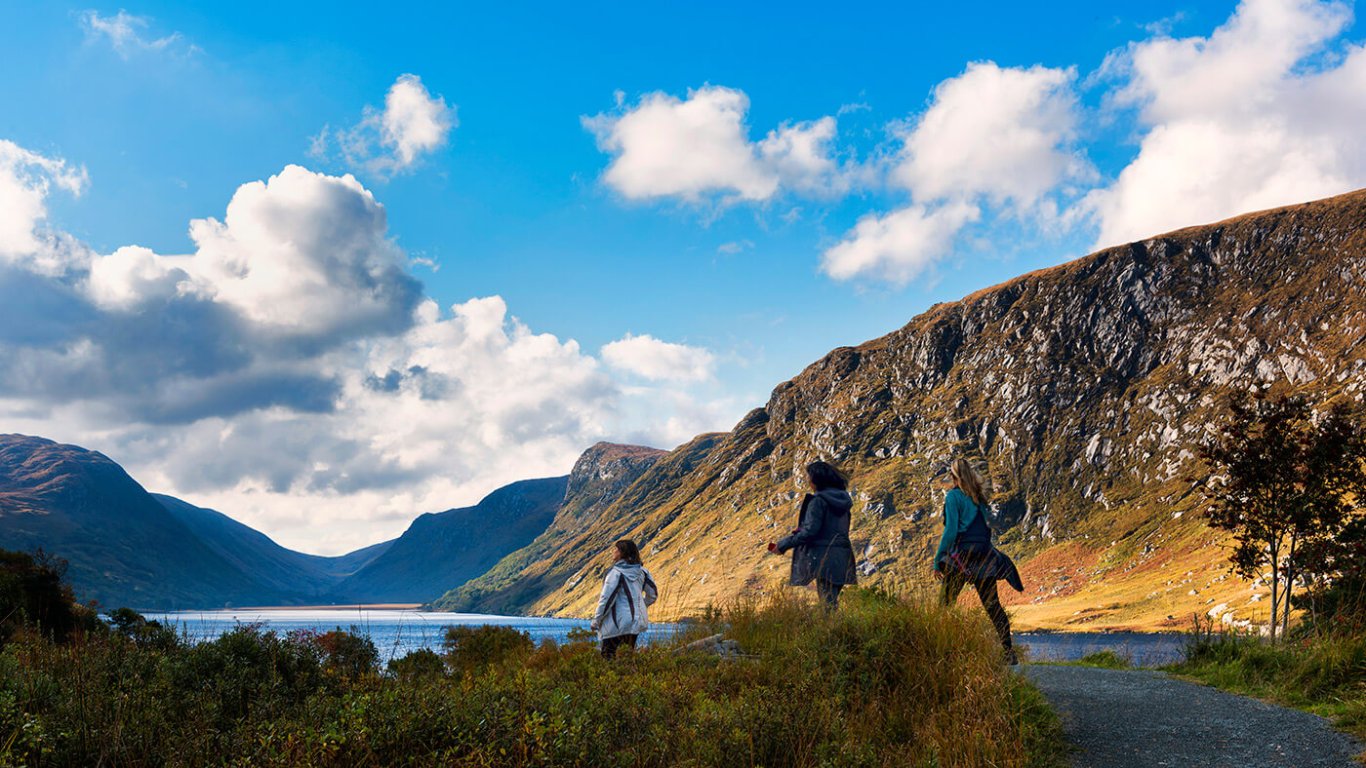 This wilderness gives way in dramatic fashion to Glenveagh Castle and Gardens. This 19th century mansion and tower was inspired by the Victorian idyll of a romantic highland retreat. Its interior and wonderfully landscaped gardens are open to visitors, with guided tours available.
Is Glenveagh the most beautiful National Park of the Wild Atlantic Way? It's definitely the largest and certainly up there in terms of scenery.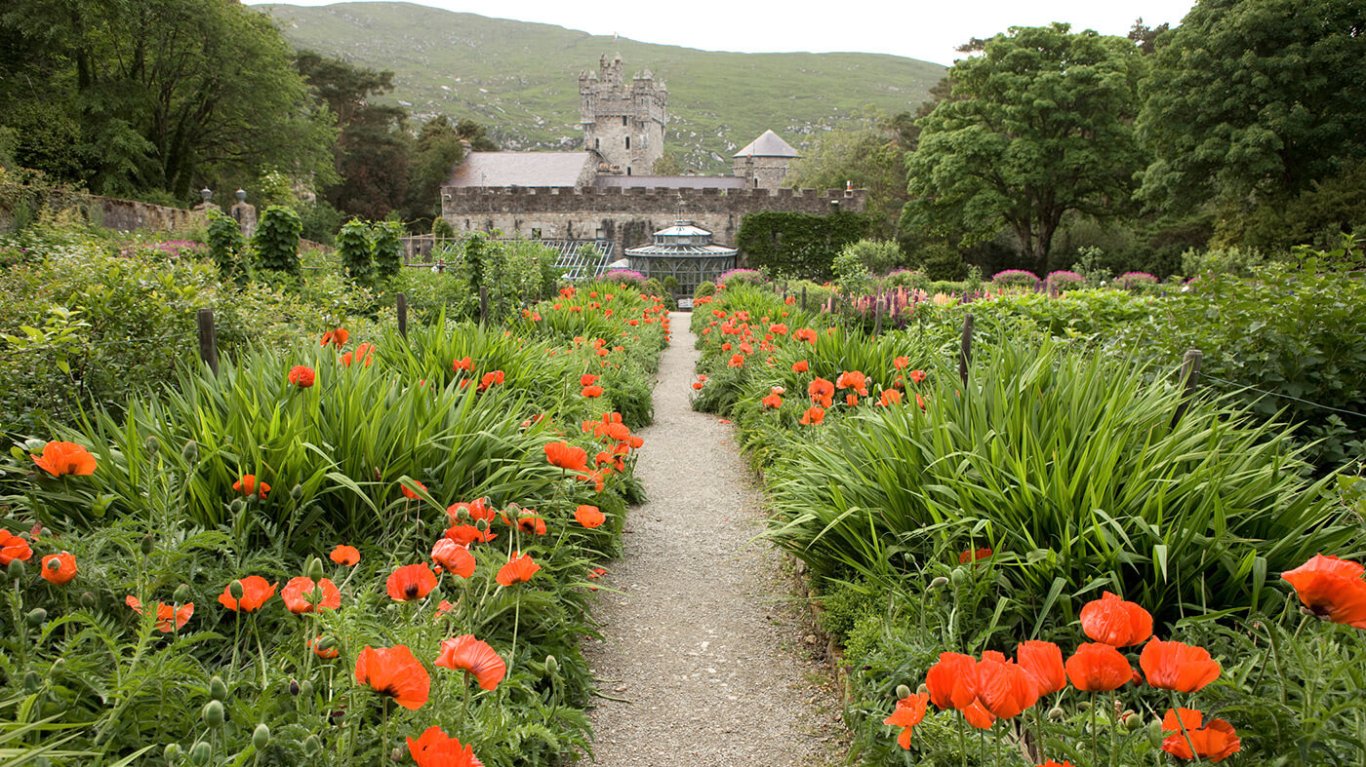 Fall in love with Glenveagh National Park on our 6 Day Driftwood Northern Island Tour
📍 Location: Wicklow
📏Size: 220km2
👍Best for: Dublin Daytrippers
OK, OK, it's not on the Wild Atlantic Way. But we decided to include all six of Ireland's national parks here to paint you the fullest possible picture (and also brag about how awesome Ireland is 😆).
Most importantly, the beautiful Wicklow Mountains National Park is our back yard! It's located right on our doorstep, a matter of miles from Vagabond HQ. Our staff love heading off to explore here on weekends.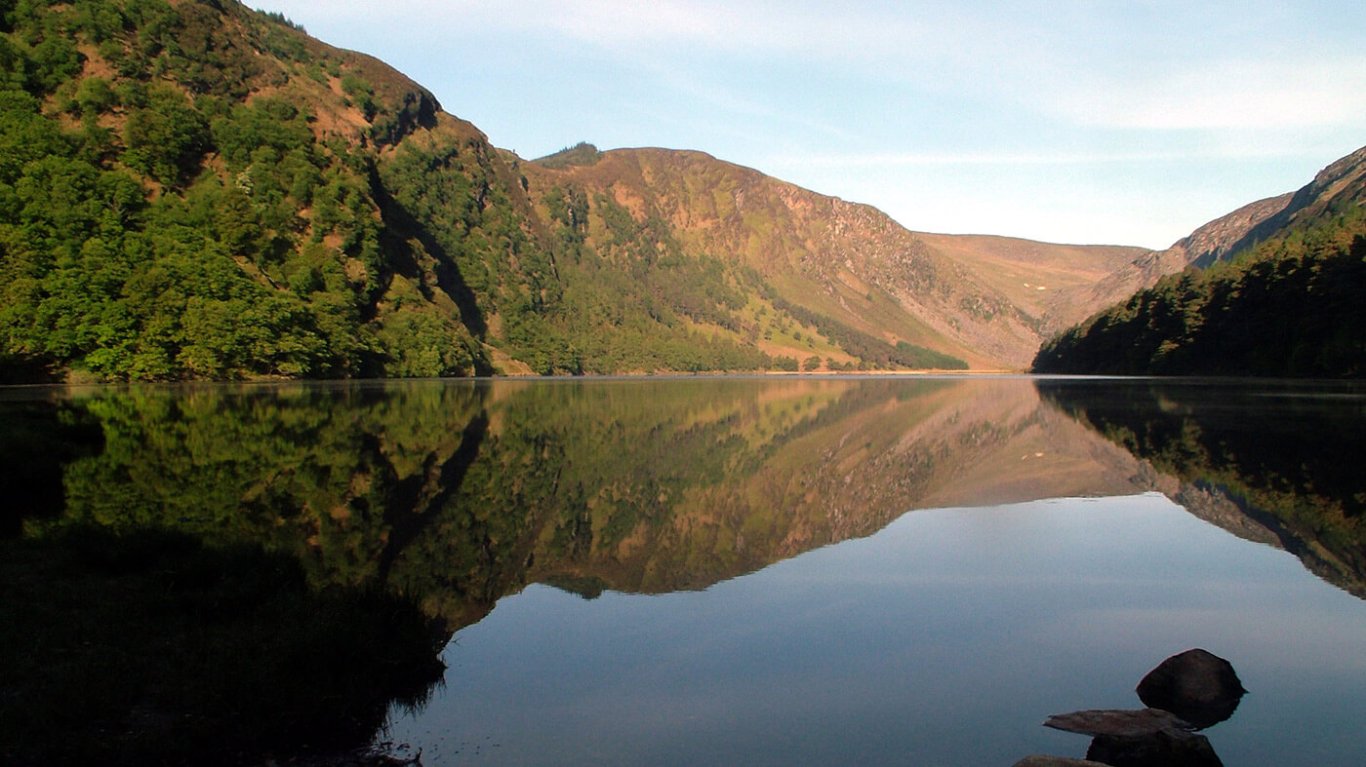 Wicklow is also adjacent to Dublin. Owing to this, the charms of Wicklow Mountains National Park are enjoyed by day trippers and denizens of Ireland's capital city (as well as us).
Wicklow is the largest of all Irish National Parks. Not only that but it's also the largest upland area in all of Ireland. This wilderness provides habitats for all manner of flora and fauna. Lucky visitors may spot rare orchids, herds of deer and peregrine falcons.
💡 Did You Know? Wicklow Mountains National Park is the only Irish National Park located in the lesser-visited Ireland's Ancient East region.
Wicklow Mountains National Park is home to Glendalough. This monastic site was founded by Saint Kevin in the 6th century. The ancient Kevin's Way pilgrimage route culminated here and remained popular for centuries.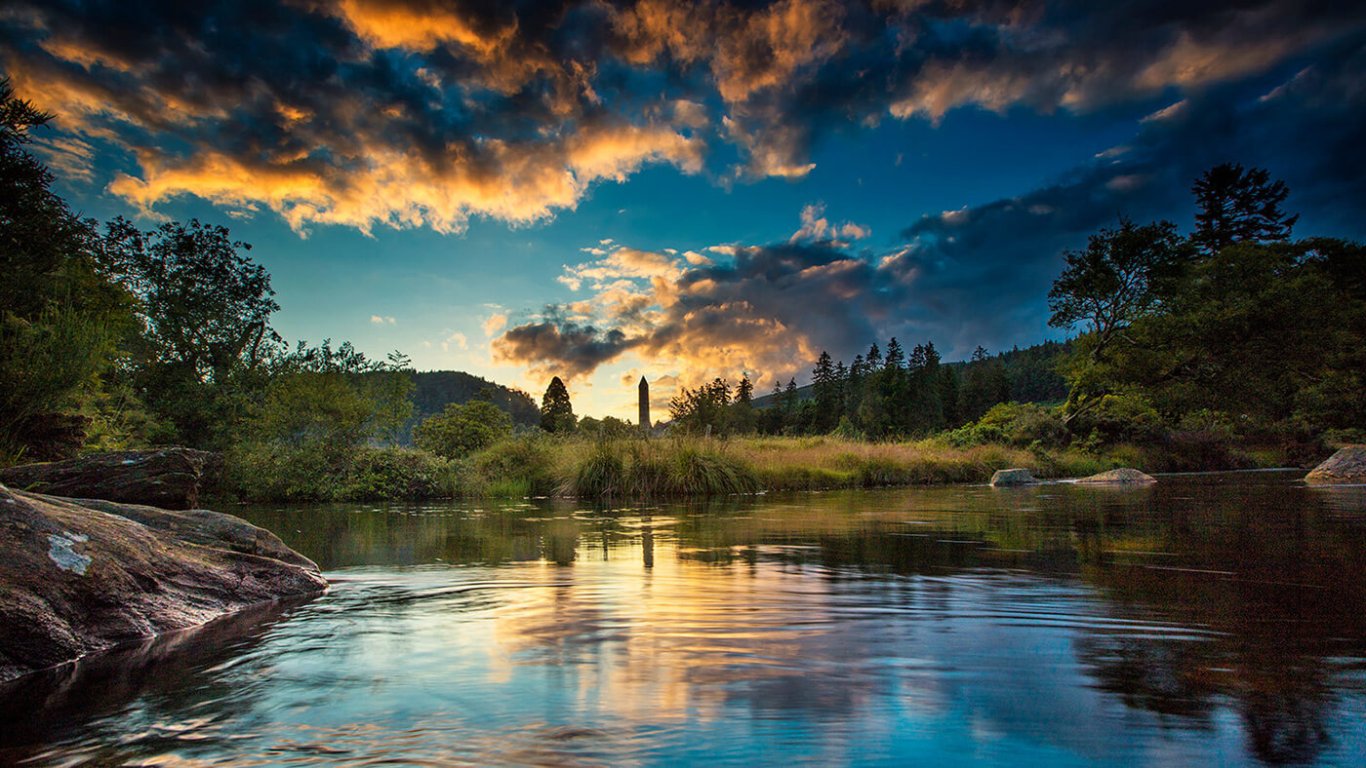 A beautiful, glaciated valley surrounds Glendalough. The area is ideal for hikers of all levels. Whether you want a short stroll around historic ruins or a challenging and steep mountain hike, you'll depart Glendalough a true believer!
Explore Wicklow Mountains National Park on our 6 Day Driftwood Ancient Ireland Tour.
Have you decided which are the most beautiful National Parks on the Wild Atlantic Way?
Let us know today enquiries@vagabond.ie