📍 Location: southwest corner of Ireland on the Wild Atlantic Way
📏 Length: 180km (112 miles)
😏 Best Bits: stunning beaches, wild mountain vistas, historic sites and the odd National Park
😒 Bad Bits: none!
🚐 Best Ring of Kerry Tour: 7 Day Driftwood Castles & Kingdoms Tour
So, What is the Ring of Kerry?
Contrary to popular myth, the Ring of Kerry is not an actual ring that you can wear.
The Ring of Kerry is a popular touring route that circumnavigates the Iveragh peninsula in southwestern Ireland.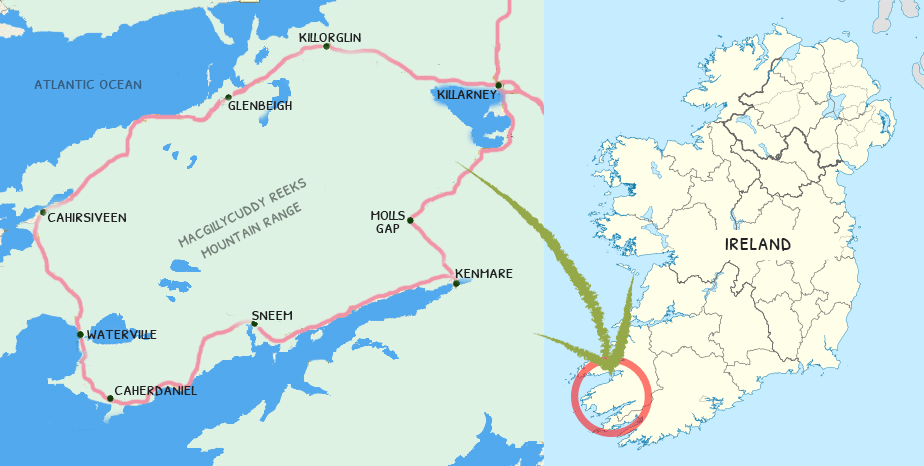 The Ring of Kerry is Ireland's most popular scenic tourist region for a reason!
Jaw-dropping natural scenery and historic attractions line this 180km (112 miles) long looped drive.
What Our VagaGuides Say...
We asked our amazing VagaGuides for their favourite Ring of Kerry spots: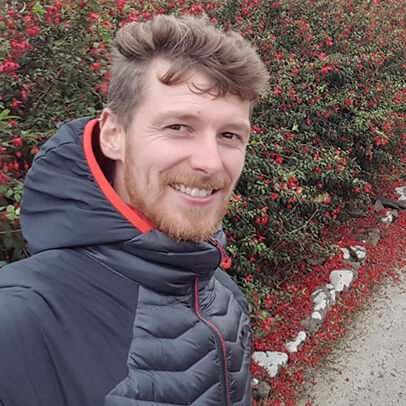 VagaGuide Darran says:
"Some of the best parts of the Ring of Kerry are very near to, but not actually on it: Aghadoe viewing point; Rossbeigh beach; Bray Head, Derrynane fairy trail, beach and Ogham stone; Loher fort and Parknasilla.
VagaGuide Tim says:
"Touring the Ring of Kerry in a car? We advise you to travel the route in a counter-clockwise direction because all large tour buses (though not ours!) must travel clockwise."
VagaGuide Jason says:
"If you've done the Ring a few times before, don't go around it, go straight down the middle via the Ballaghisheen Pass. It's beautiful, quiet and off the beaten path; more of a scenic drive with optional hikes along the way."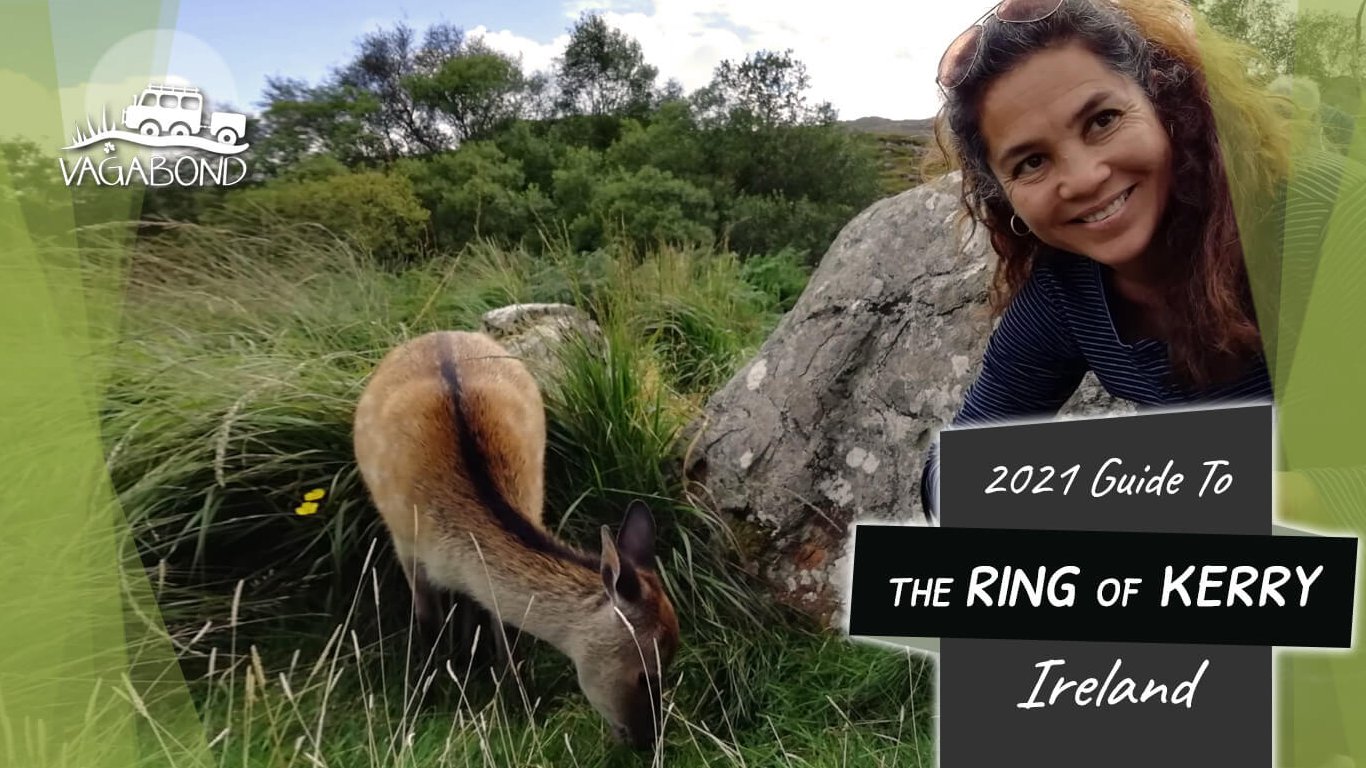 Things to Do: Ring of Kerry
Visit Killarney National Park
See the magnificent Killarney National Park in style!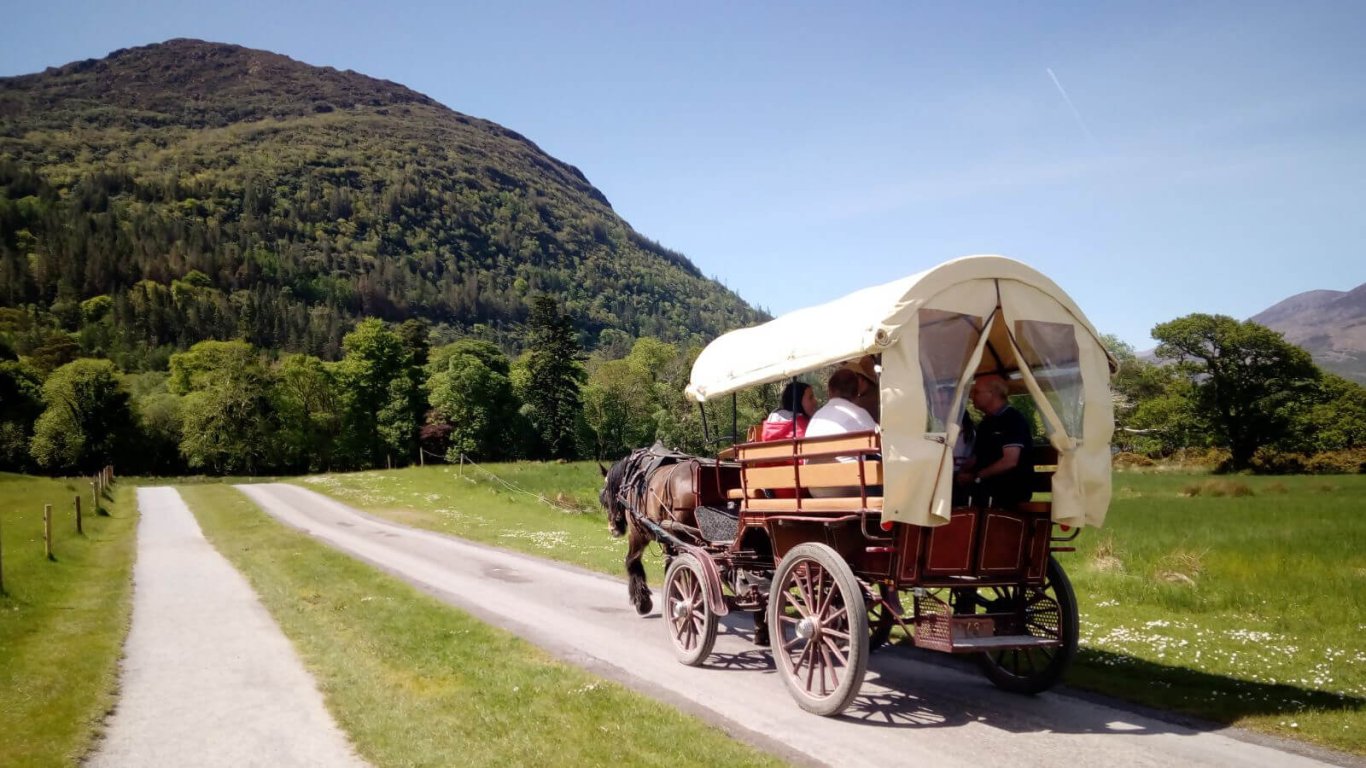 Board a horse-drawn 'jaunting car'. Explore elegant Muckross House and Gardens. Wander medieval Muckross Abbey. Snap a selfie at the multi-tiered Torc Waterfall.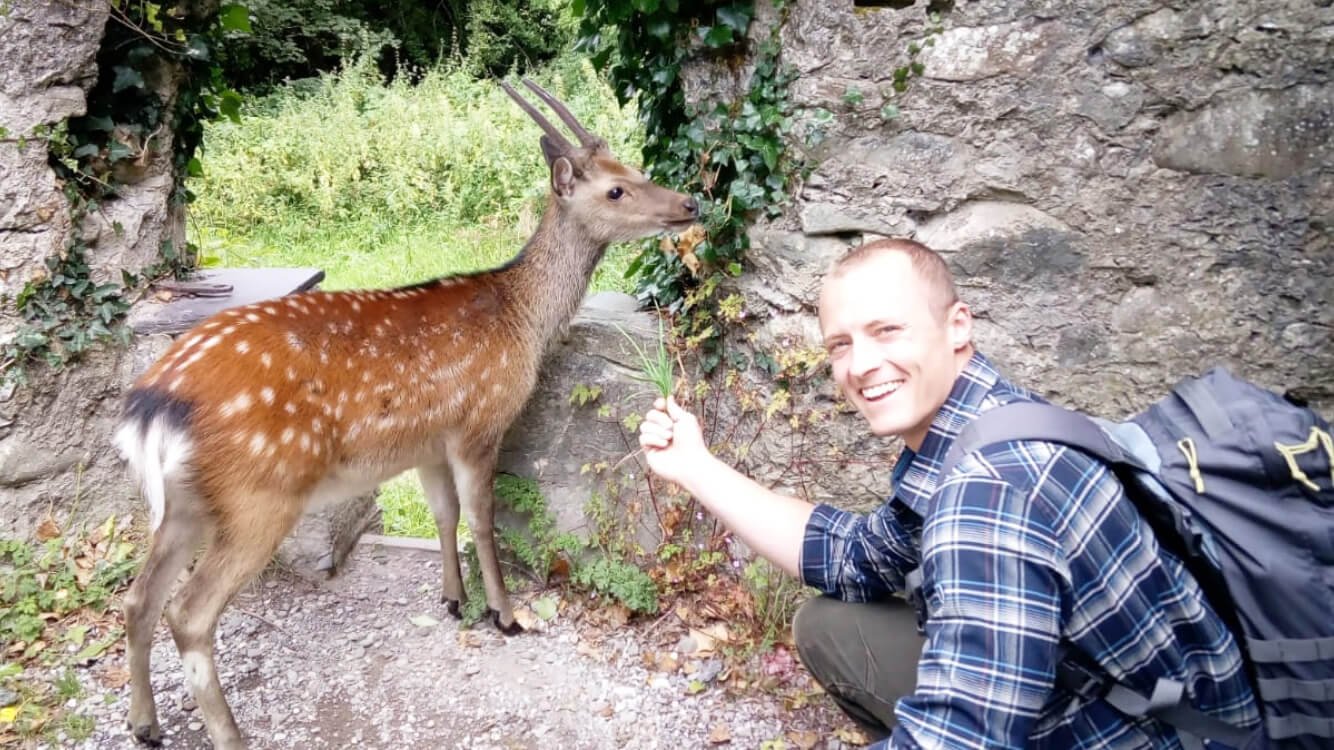 You might even bump into the local herd of native red deer!
Stop at Ladies View
Another amazing spot on the Ring of Kerry is Ladies View. Gaze down over the idyllic lakes of Killarney from a mountaintop viewing area.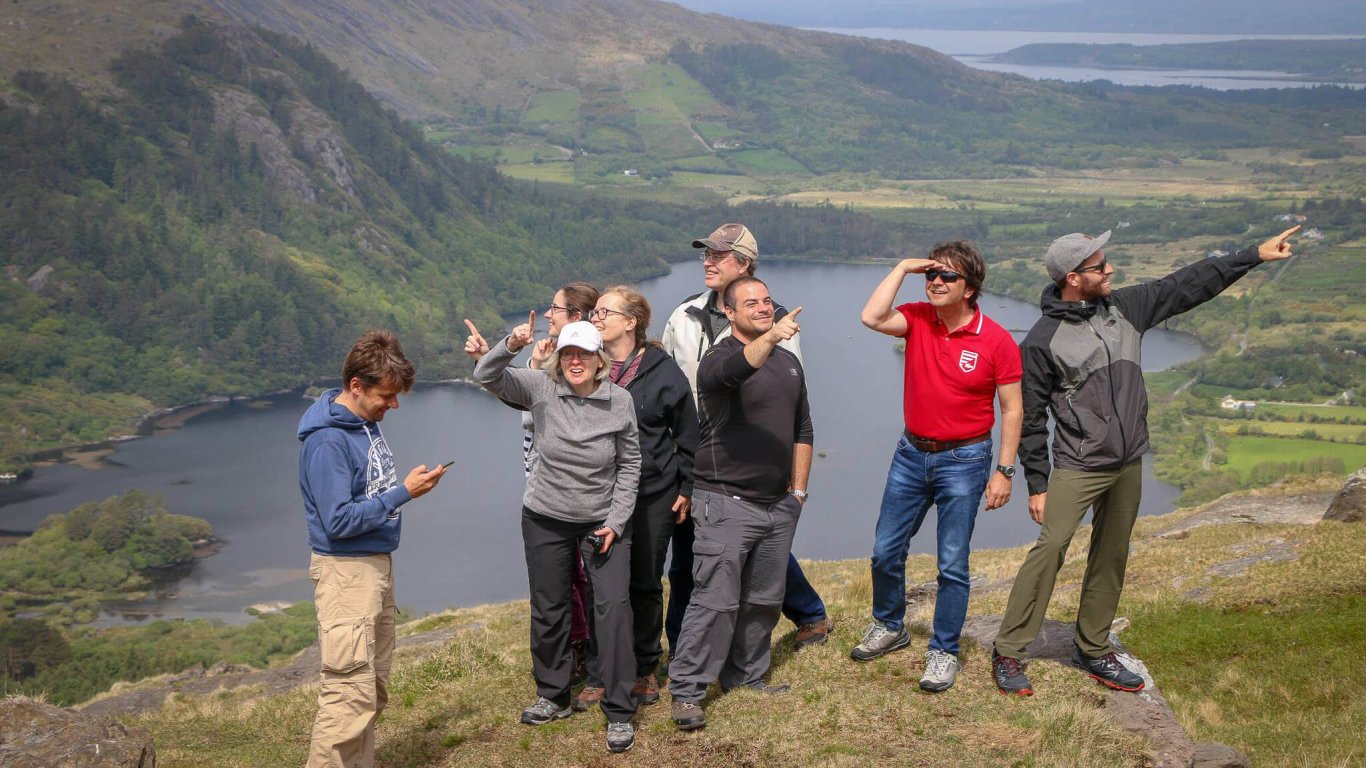 Ladies View is so-named because of Queen Victoria, no less. Her 19th century visit to Killarney included a stop-off here by her ladies-in-waiting.
Drop into Kenmare
Kenmare is lively little town at the base of the Ring of Kerry. A stop here offers you the perfect opportunity to catch authentic traditional Irish music performances in the many local bars.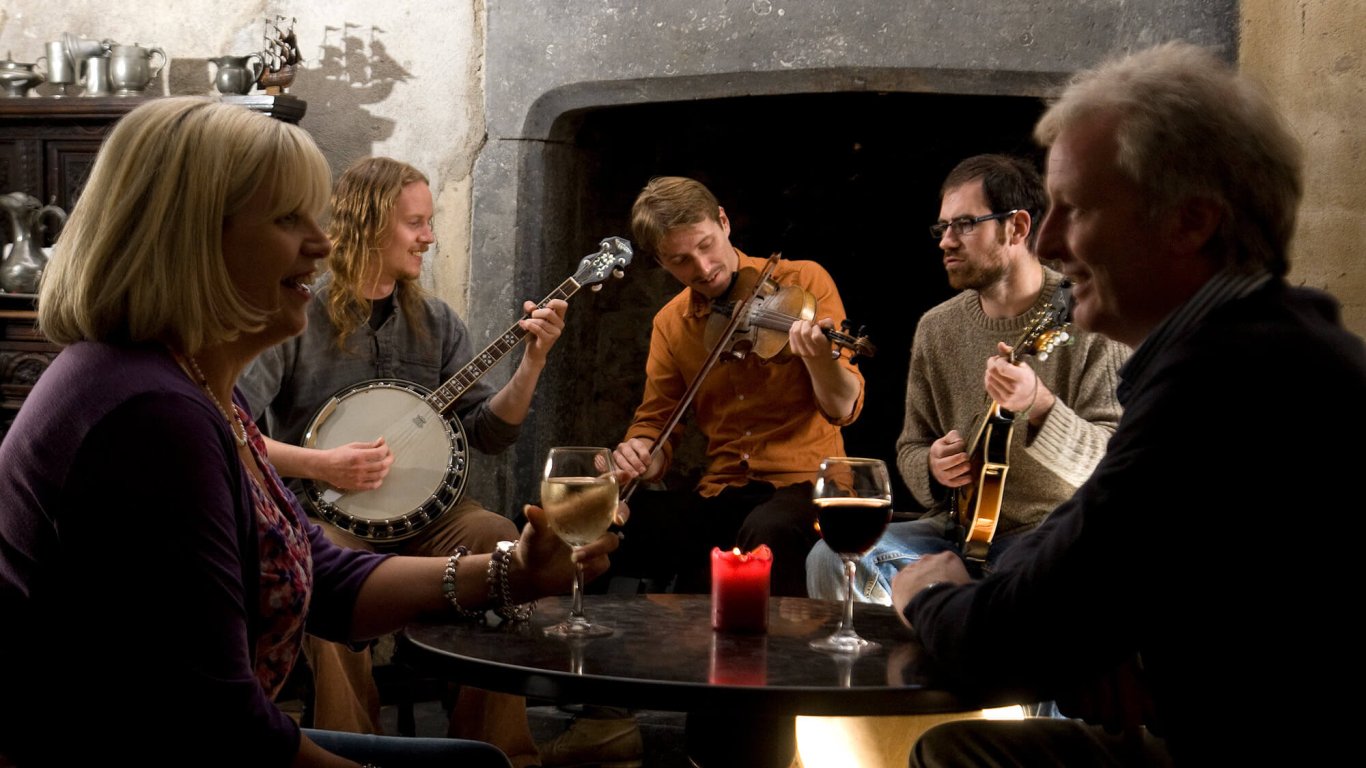 There are also great local restaurants in Kenmare, to suit every budget. And no visit is complet without a stroll around the various handmade local craft shops.
The Ring of Kerry's hidden gems
Now you know what everyone else does on the Ring of Kerry. Where does Vagabond go?!
Ireland is dotted with ancient stone ringforts. But you won't find many as well preserved as that near Cahirsiveen on the northern stretch of the Ring of Kerry.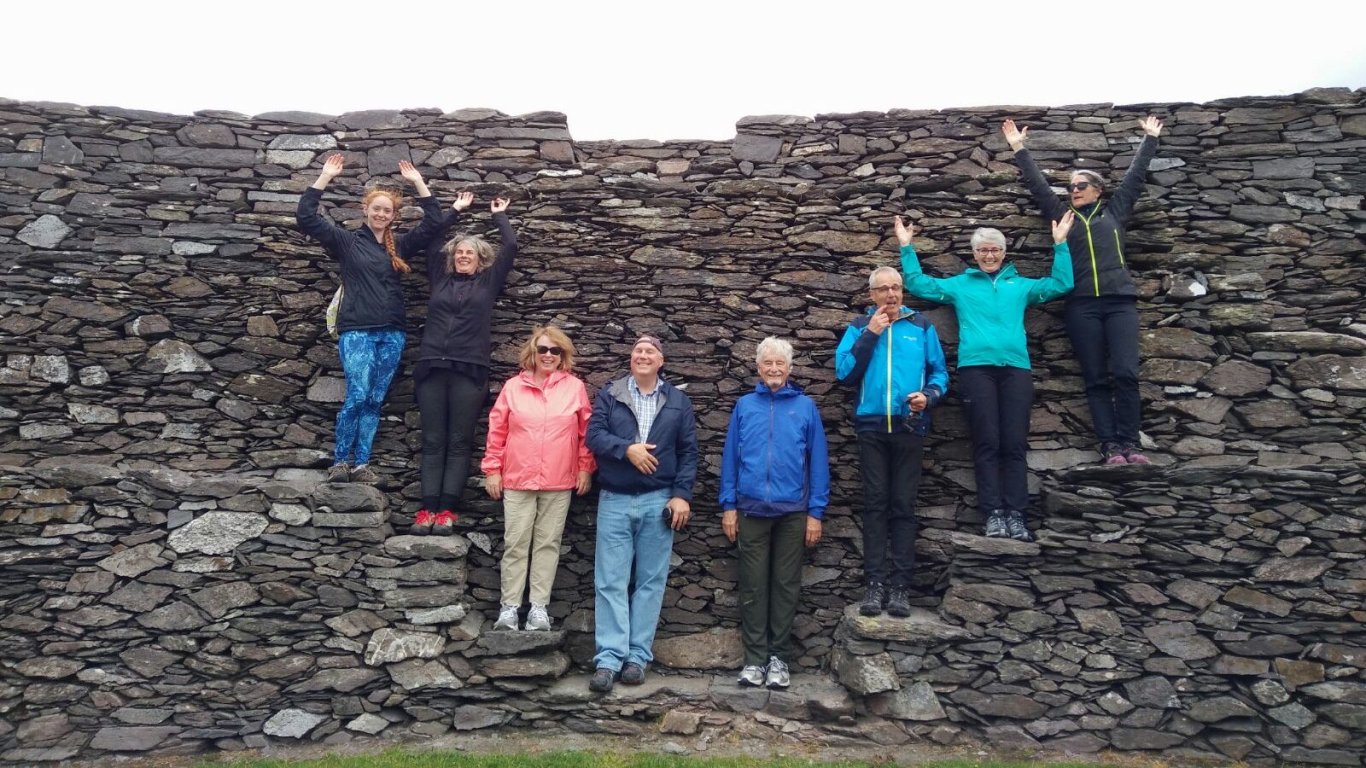 Imagine yourself an early medieval warrior as you walk into the circular stone walls of this impressive structure.
Historic home to one of Ireland's greatest figures, Daniel O'Connell.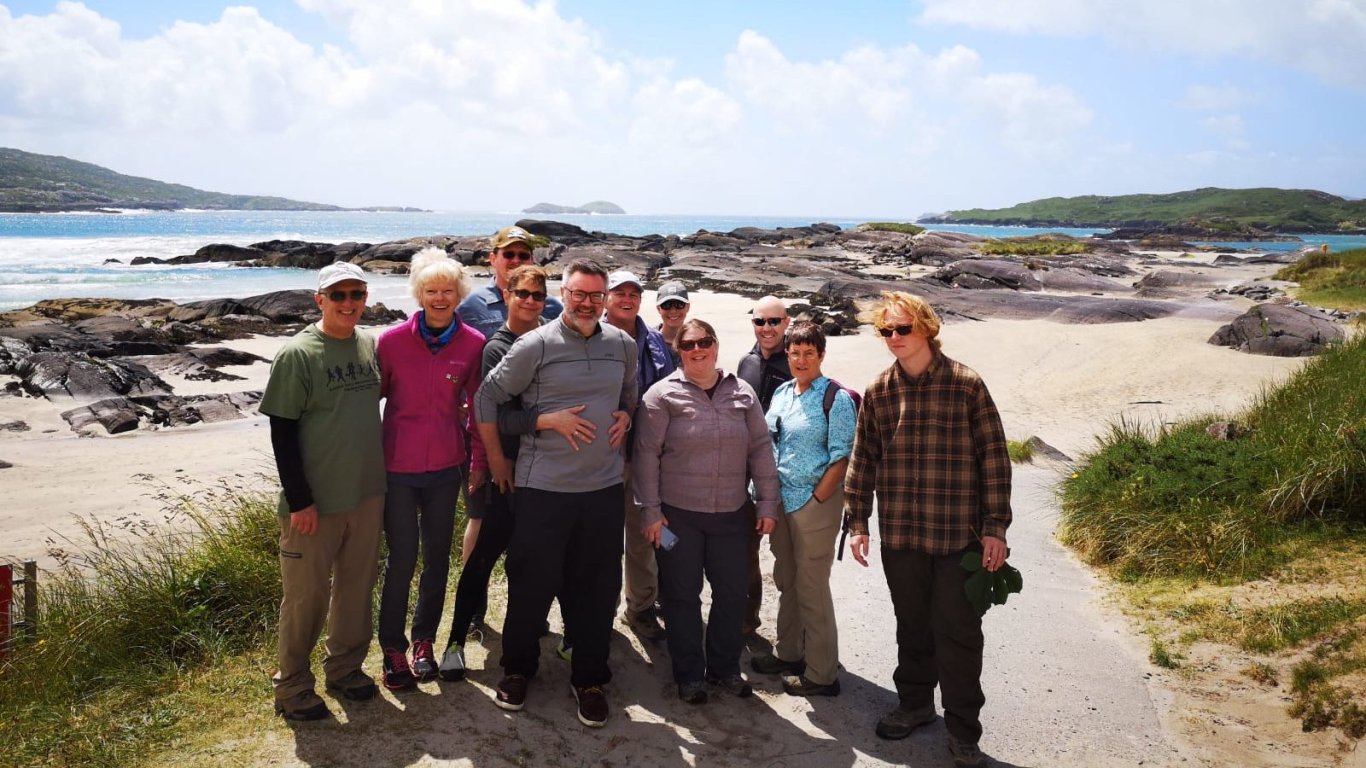 Explore the lush native oak forest on the grounds. Learn the story of 'The Liberator' in the small museum inside. Or simply ramble over nearby dunes to the golden sands of Derrynane beach.
Best food and drink on the Ring of Kerry
Portmagee is a quaint little village on the Ring of Kerry. Embark for the Skelligs from Portmagee. Or cross the bridge to Valentia Island.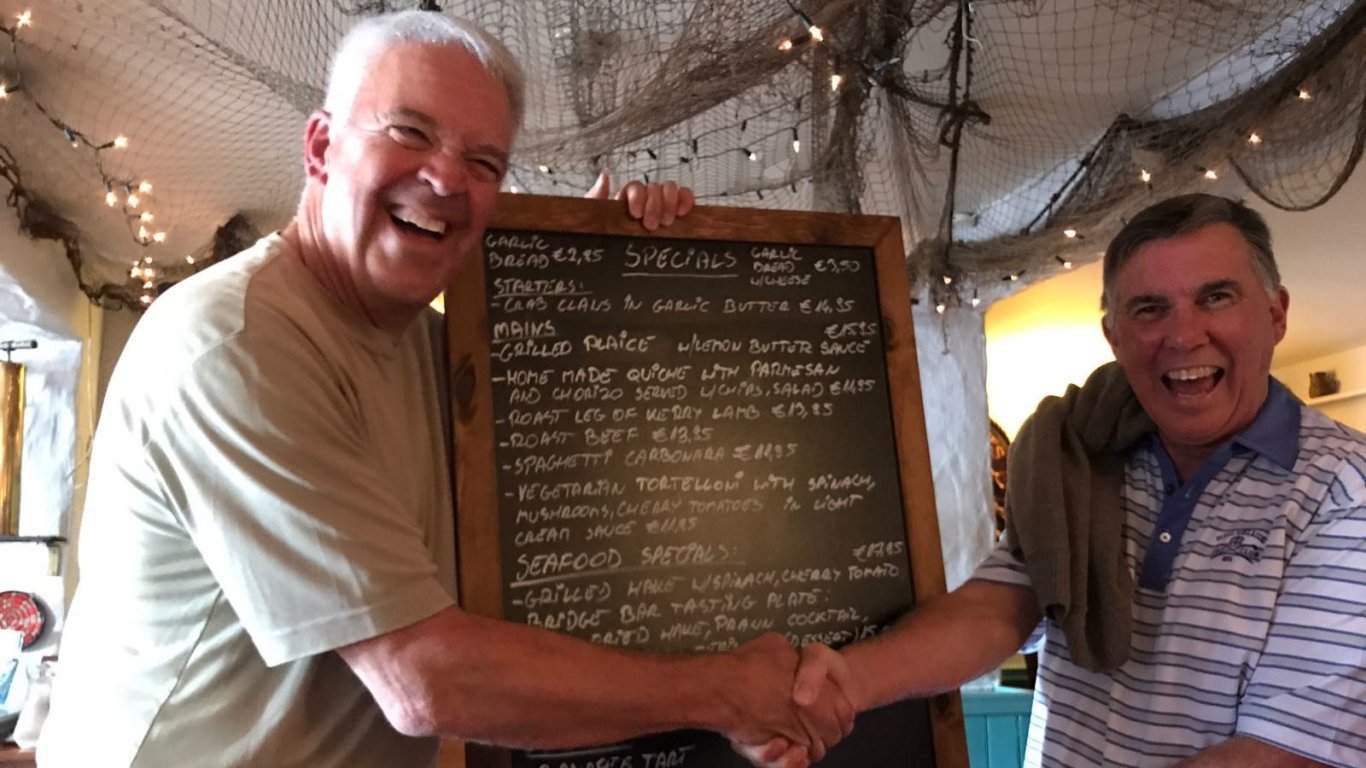 But whatever you do, dont forget to tuck into some fresh seafood and a creamy pint of Guinness at The Moorings. Watch out for the Star Wars paraphernalia behind the bar. This is where Mark Hamill and friends stayed while filming The Last Jedi on the Skellig Islands.
Enjoy your cappuccino with a stunning view of the mountains at the most spectacularly-sited outlet of this Irish café-cum-lifestyle chain.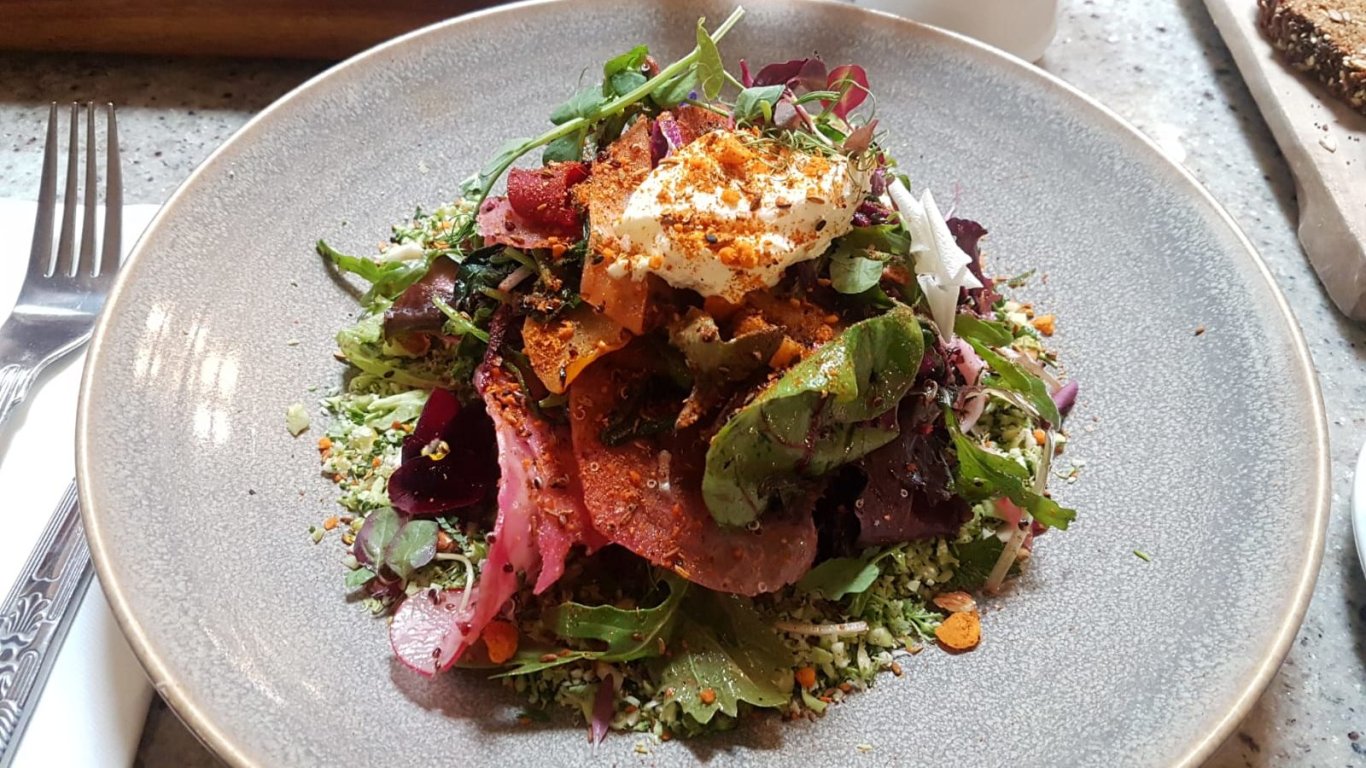 Take your choice from delicious baked goods, fresh soups, snacks, salads and full hot lunches.
Don't miss these side trips from the Ring of Kerry
These magical Atlantic islands have it all. They're a former Star Wars film set. An ancient monastic site. Not forgetting their status as one of only three UNESCO World Heritage Sites in Ireland.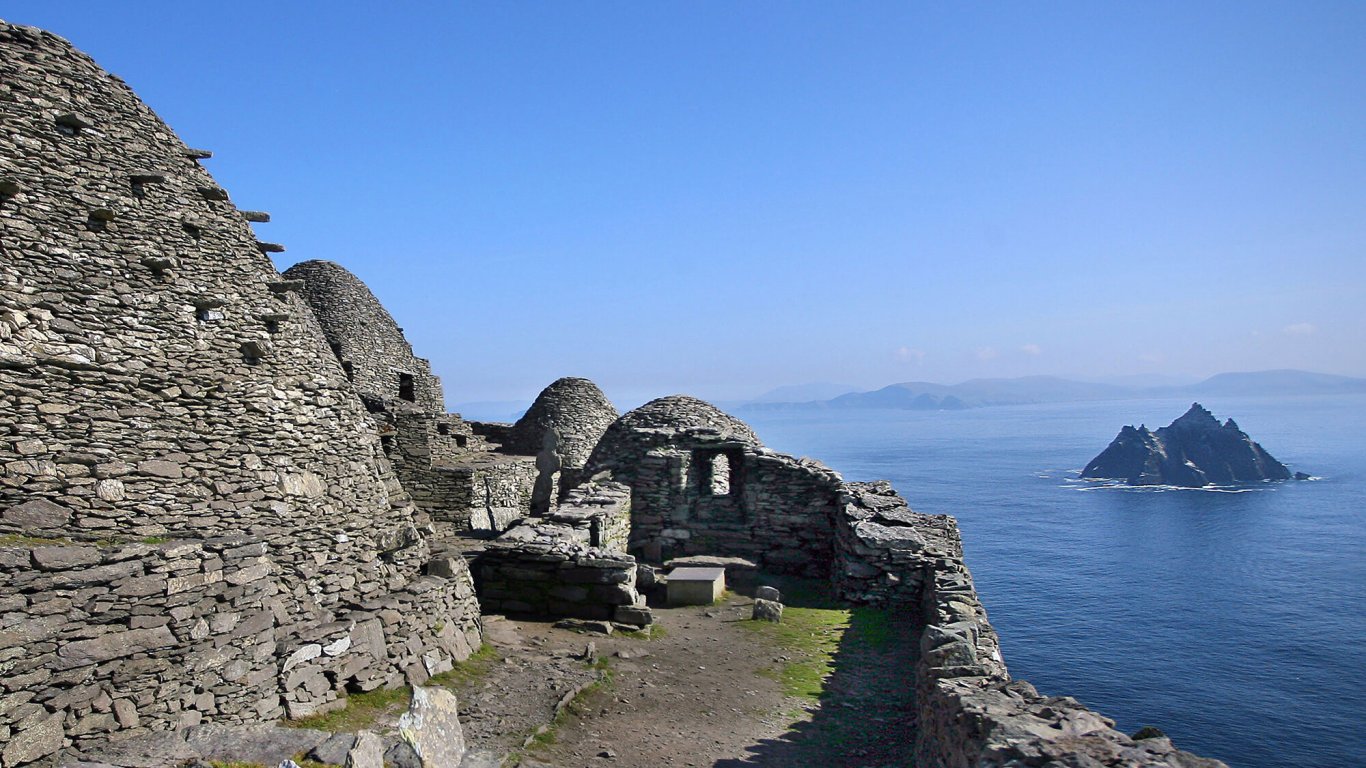 If you're taking our 12 Day Vagabond Giant Irish Adventure Tour, you can land and explore the 1400 year old monastery site on Skellig Michael. For the following Vagabond and Driftwood tours, you can take a boat trip around both islands. This cruise includes uninhabited Little Skellig, one of the world's biggest gannet colonies.
The ocean crossing to the Skellig Islands lasts approximately 60 minutes each way and can be rough. Sea legs are definitely required!
Even landlubbers can explore Valentia Island! It's accessible by road bridge and full of fun activities.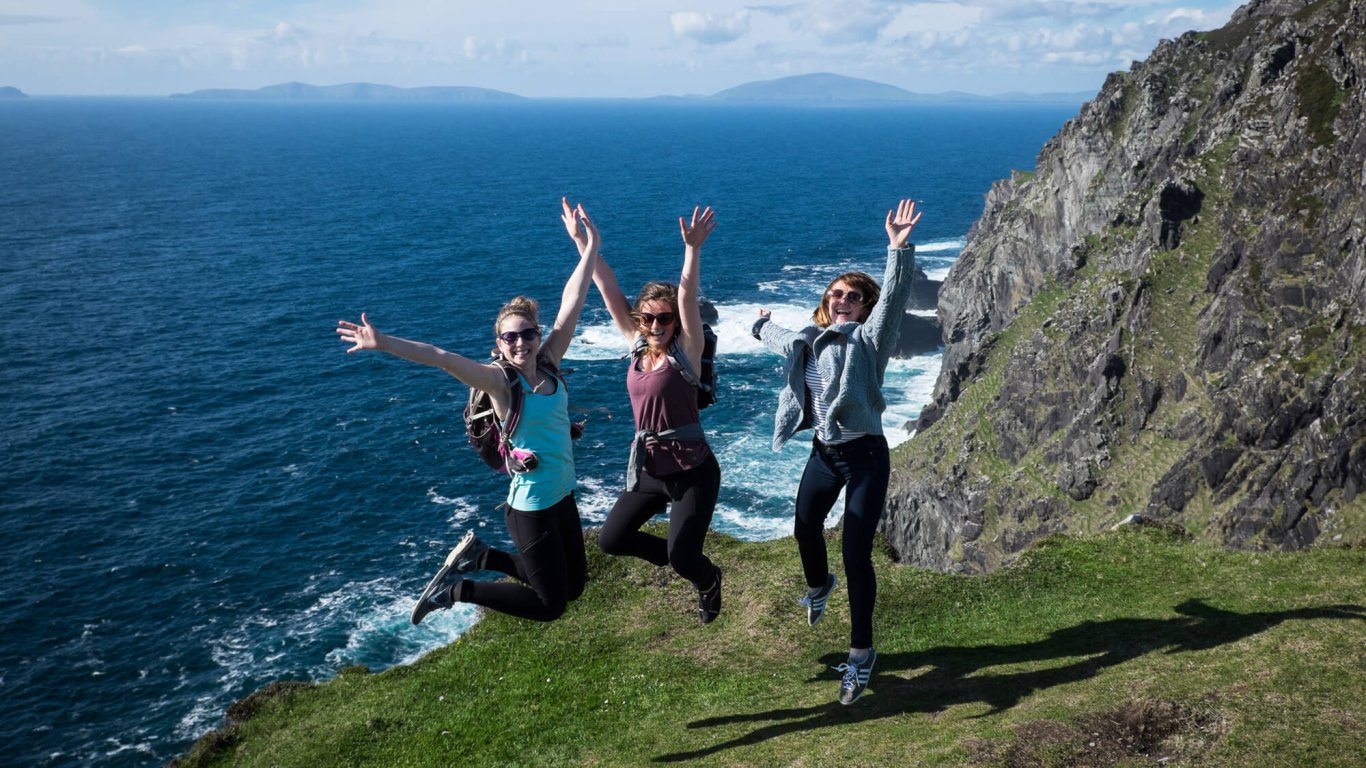 Hike out to Bray Head for a stunning oceanic panorama - next stop, America! Lip-smacking is guaranteed at Valentia Ice Cream, made with milk from a local, grass-fed pedigree herd.
What's The Best Way To See The Ring of Kerry?
We are biased. But we recommend taking a Vagabond or Driftwood tour to get the best from the Ring of Kerry.
stay away off the beaten path and away from the traffic.