We love local. Local is more authentic. Local is more real.
Quaint Irish towns and villages are where you find the real Ireland.
Don't forget, you can visit many of these beautiful places on our small-group tours. It's all part of our commitment to responsible tourism.
Read on to take a tour of some of Irelands' prettiest towns and villages.
From the moment you first stroll its picturesque streets, you'll understand why Westport is renowned in Ireland as a perfect combination of beauty and fun.
Designed in the 18th century as a holiday destination for the gentry, the compact town centre is dotted with colourfully painted pubs and beautiful Georgian buildings.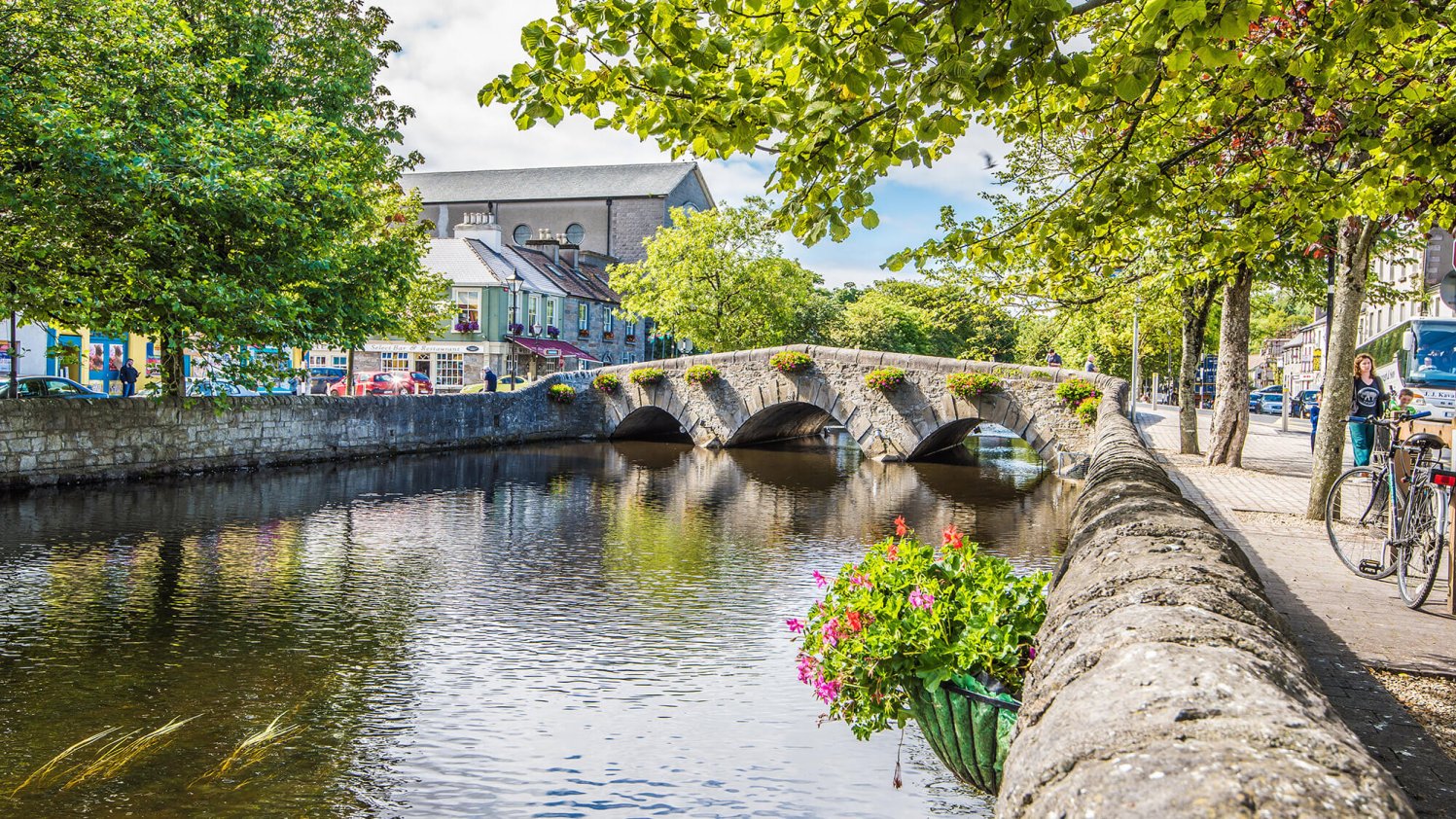 Westport's scenic setting is unmatched in Ireland: the Carrowbeg river cascades under a triple-arched stone bridge in the town centre; the Atlantic ocean is within walking distance at nearby, island-adorned Clew Bay; and the holy mountain of Croagh Patrick looms on the horizon.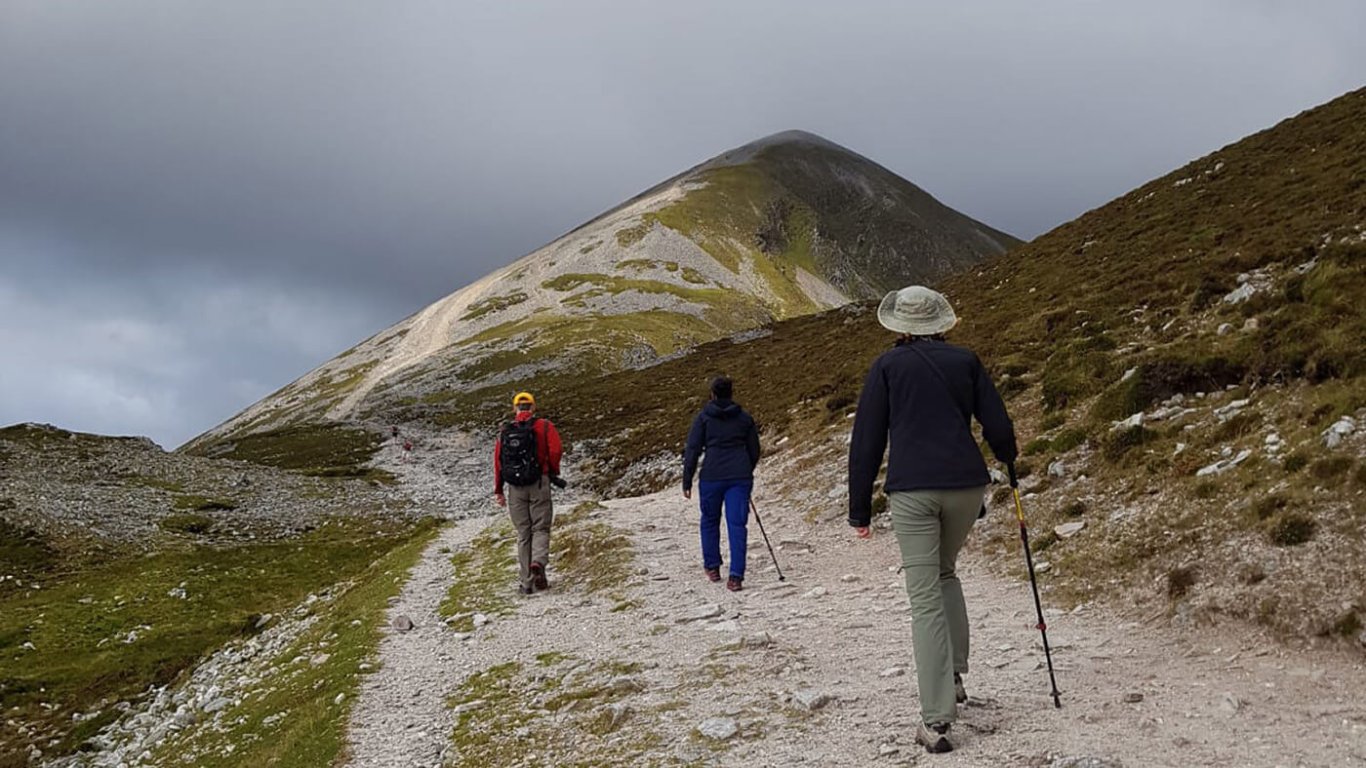 Historic Westport House is another fascinating local attraction. Built by descendants of the famous pirate queen Grace O'Malley it was also once the stately home of the Marquess of Sligo.
Feeling energetic? Bike or hike the Great Western Greenway. Enjoy 42km (26 miles) of dedicated pathway, leading you through the open countryside from central Westport to the magic of Achill Island.
Visit Westport on our 7 Day Vagabond Magnetic North Adventure Tour
Accurately described by Lonely Planet as 'quaint but cosmopolitan', Dingle exudes effortless charm.
While here, don't miss the chance to browse the extensive range of artisan shops, galleries and craft businesses.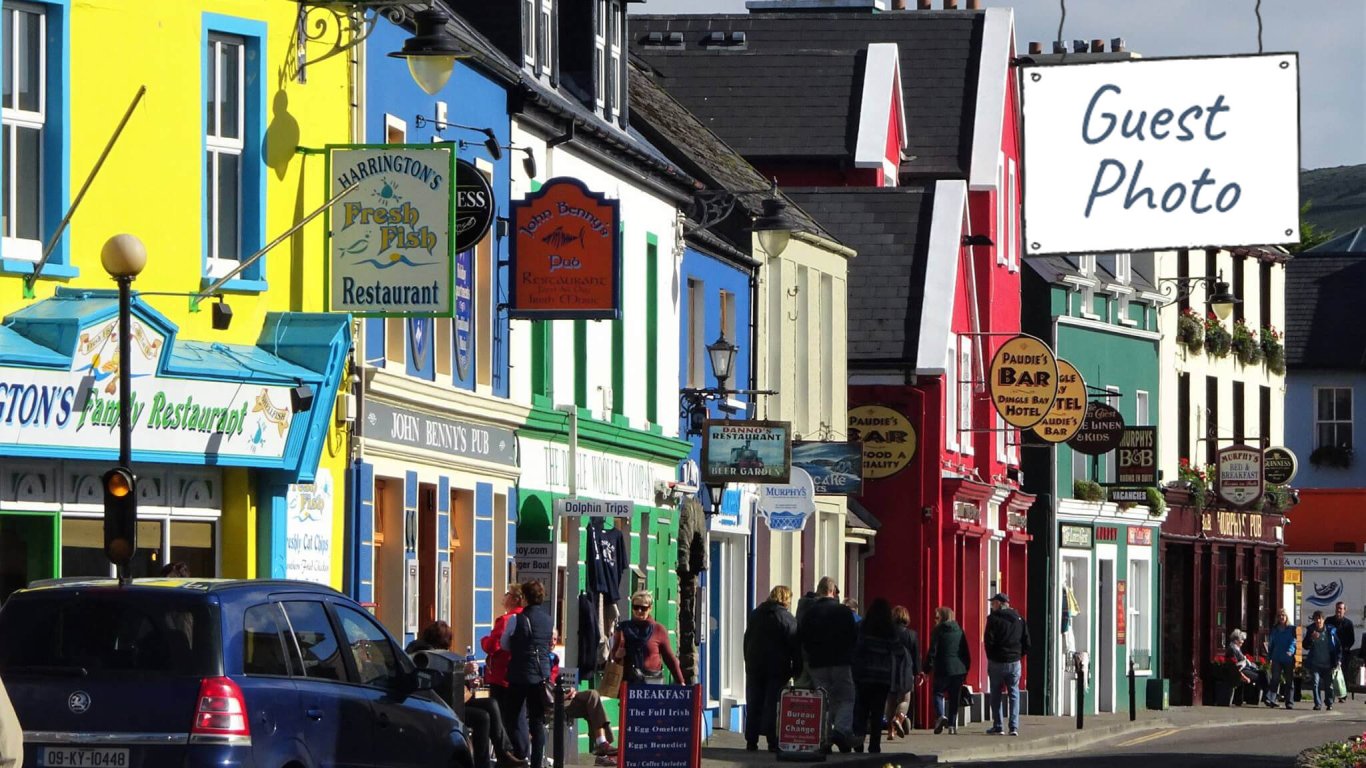 Dingle is famous for boasting over 50 pubs - that's one per 40 residents! Pull up a stool, order a pint, and you never know what friends you'll make.
There's a vibrant traditional Irish music scene in Dingle. Talented musicians perform in pubs and other venues almost every night of the year.
The town's seaside location influences all aspects of life here. Trawlers land their catch along the pier. Restaurants serve up the freshest seafood. And no visit to Dingle is complete without a boat trip or kayak ride across Dingle Bay.
We highly recommend that you join us to explore the 30 mile looped Slea Head Drive. The rugged beauty and knife-edge drops of Europe's westernmost point are guaranteed to leave you awestruck.
Visit Dingle on our Driftwood 11 Day Discover Ireland Tour
With its colourful, winding streets, this West Cork town is the last stop along Irelands famed touring route, the Wild Atlantic Way.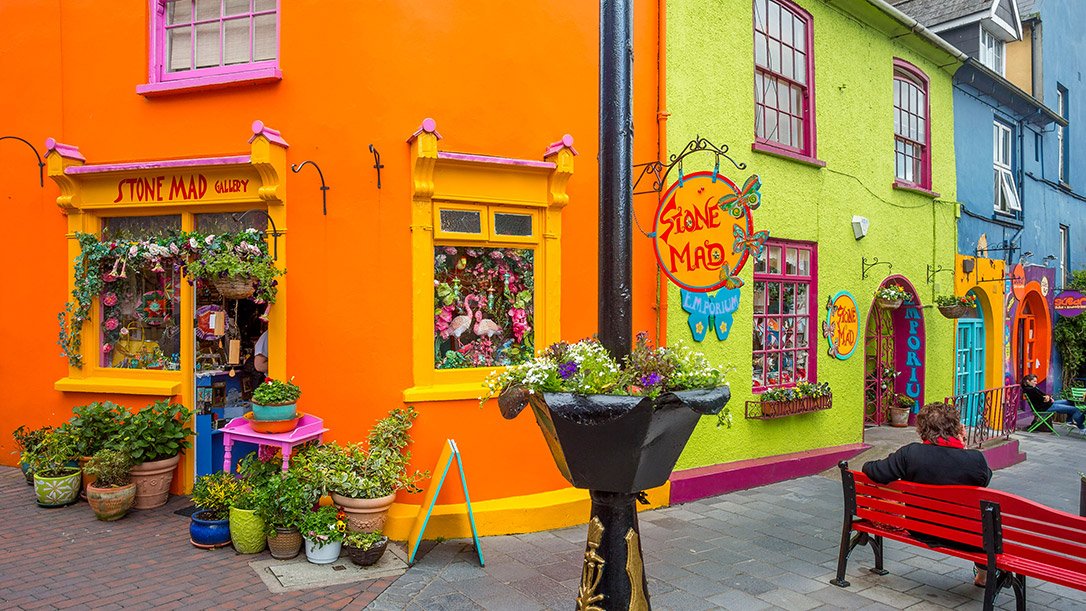 You're never far from the sea; a strong reminder of Kinsale's maritime heritage and strategic harbour location.
Make time to explore the star-shaped Charles Fort, dramatic site of numerous battles throughout Irish history.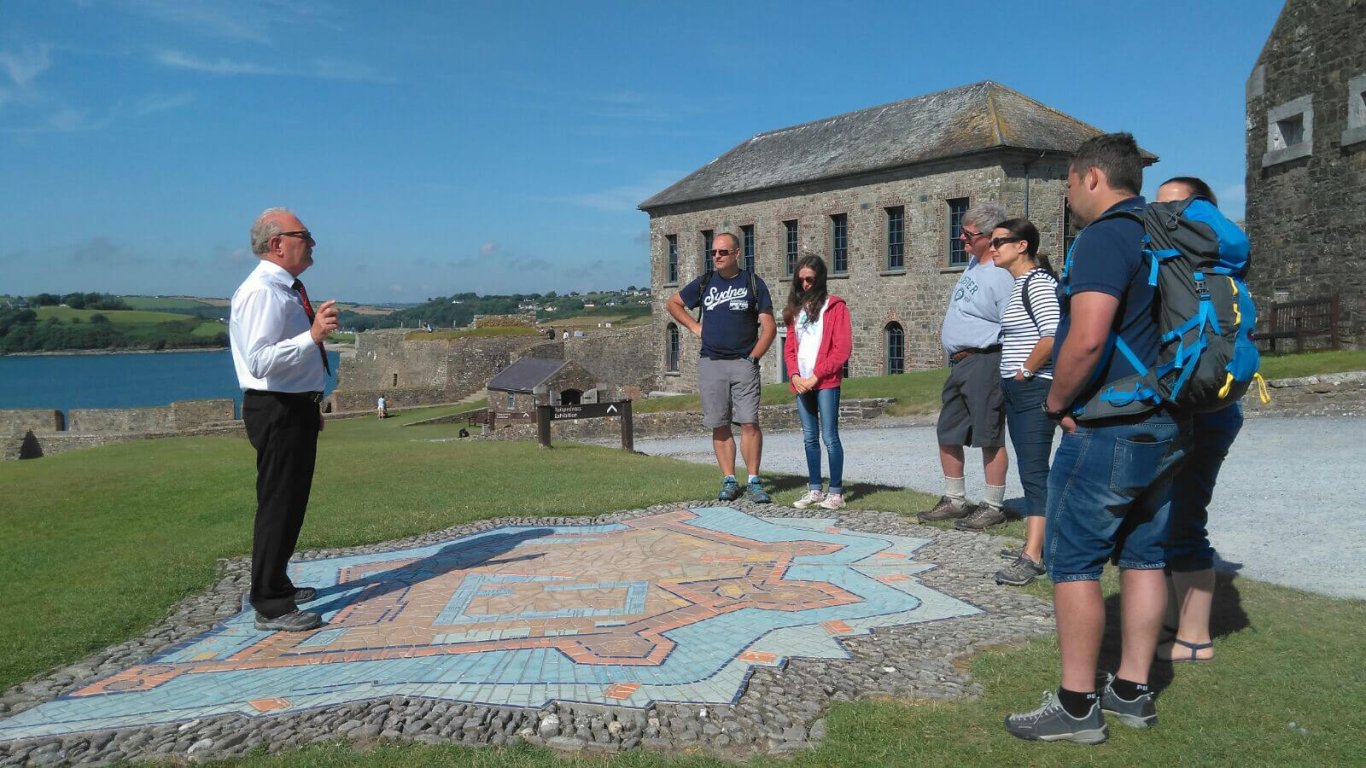 During your visit to Kinsale, you'd be crazy to miss out on the town's happening food scene. Taste fantastic seafood in a number of the town's restaurants and gastro pubs.
Or how about wildflower honey and mead tasting at Kinsale Mead Company?
Visit Kinsale on this our 6 Day Driftwood Ancient Ireland Tour
Kilkenny, known in Ireland as The Marble City, is really quite a compact town. In medieval times, it was the capital of Ireland.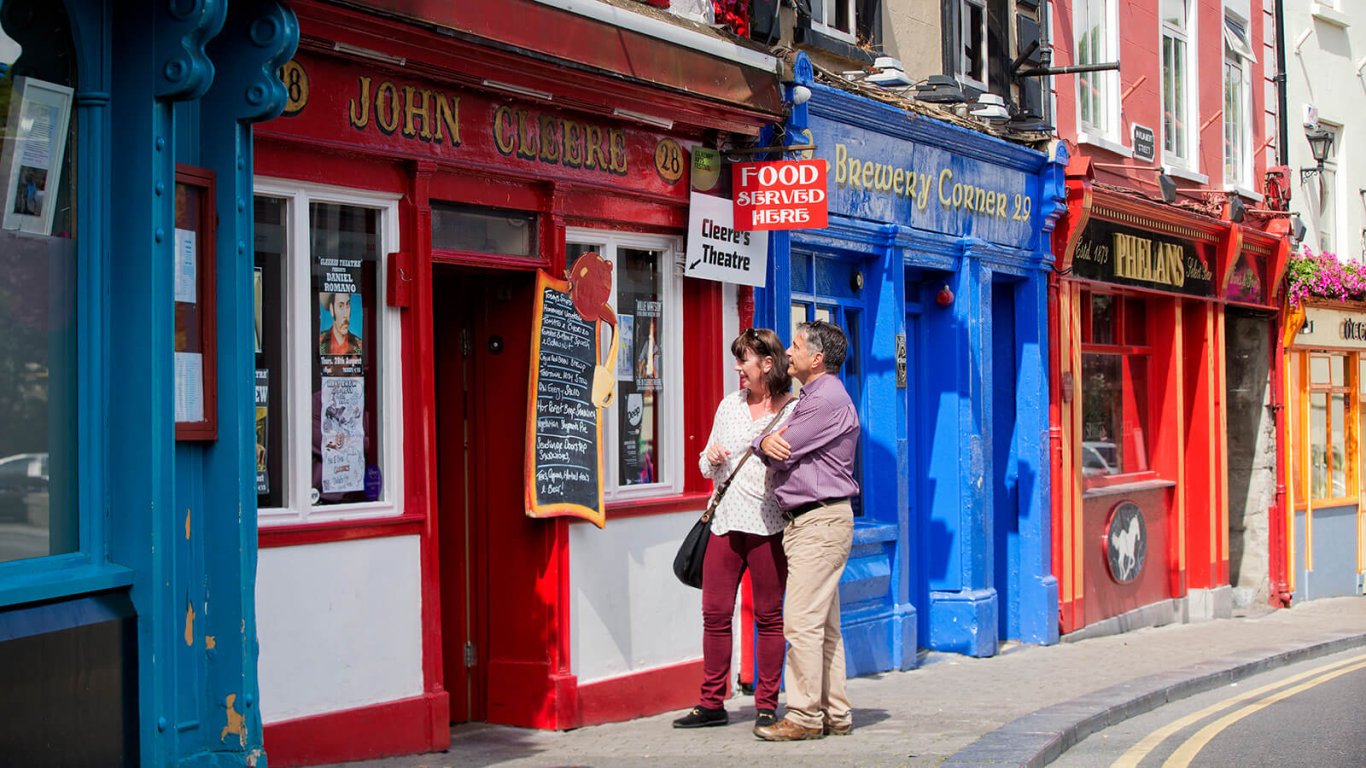 Its heritage is evident through the richness of architecture in the centre, which can be explored along what is known as the Medieval Mile.
Kilkenny prides itself on its lively entertainment scene. Experience music and craic in its many pubs. Or at one of the many annual festivals hosted in Kilkenny.

Feel the ghosts of Strongbow and the Earls of Ormonde at 12th century Kilkenny Castle; undoubtedly the most striking feature of the town.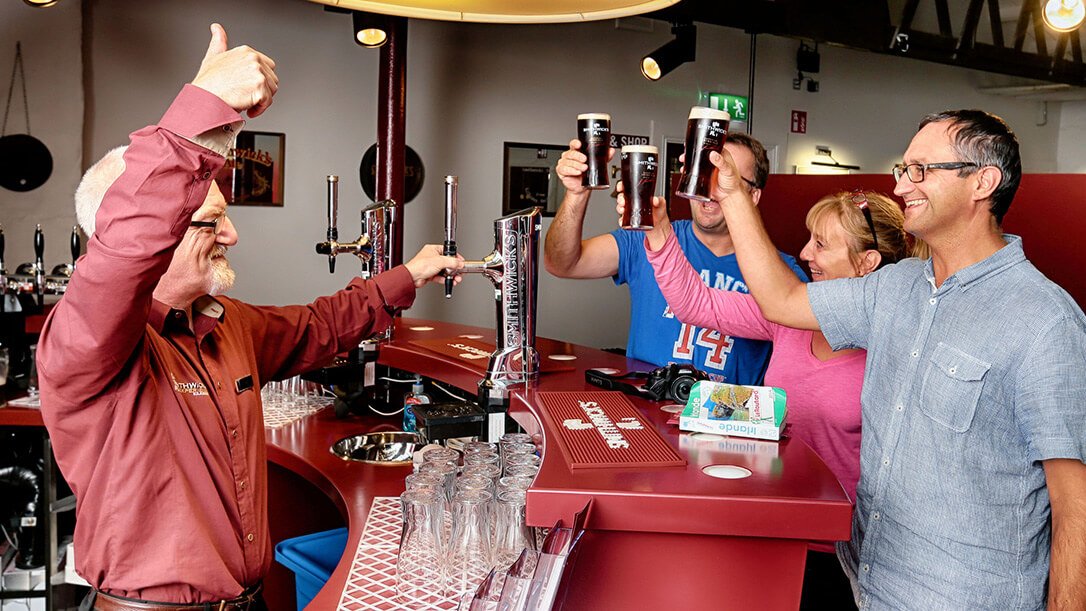 Other options include taking a tour of Smithwicks brewery, home of the eponymous red ale since 1710.
Or why not go shopping for crafts and other Irish goodies along Kilkenny's welcoming streets.
Visit Kilkenny on our 6 Day Driftwood Ancient Ireland Tour
With a stunning location on Galway Bay, Kinvara is a charming little village worth exploring.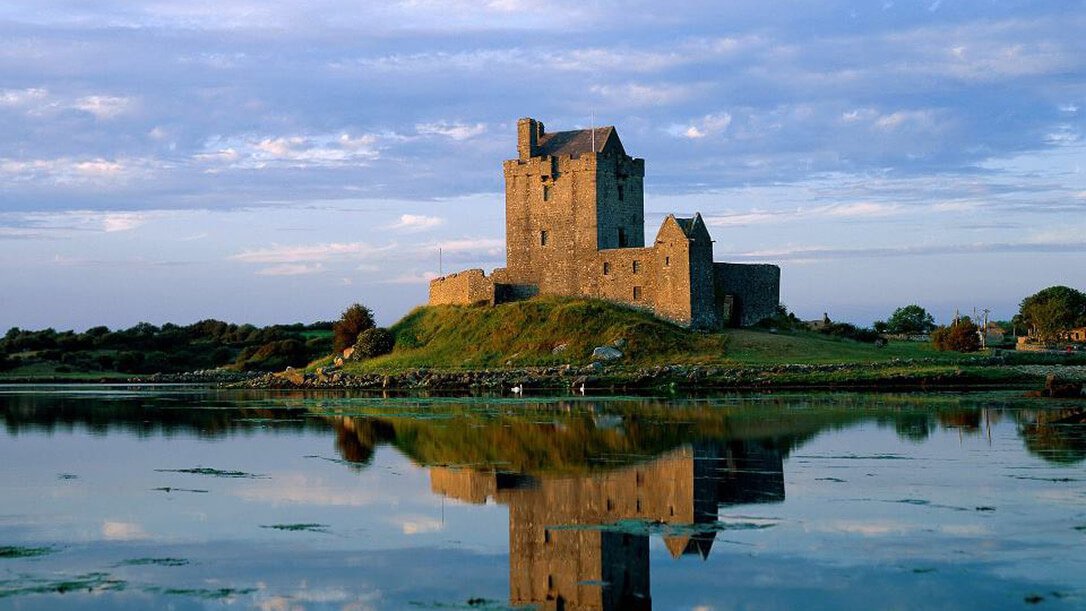 Grab a quick photo at the iconic Dunguaire Castle, while keeping an eye out for traditional black-hulled Hooker sailing boats in the tiny harbour.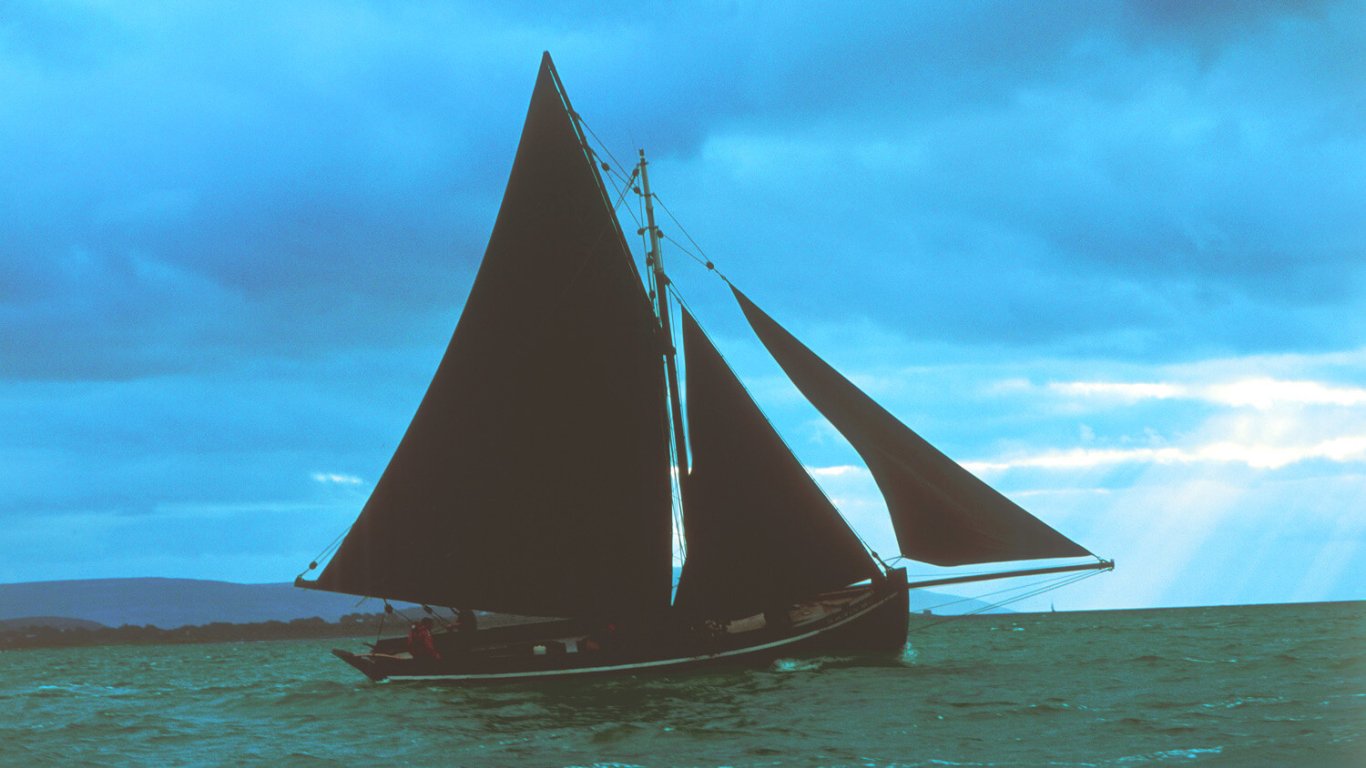 Galway Hookers were once used to carry turf (peat) to the Aran Islands. Every August, Kinvara hosts a Galway Hooker festival to celebrate these magnificent, hardy boats.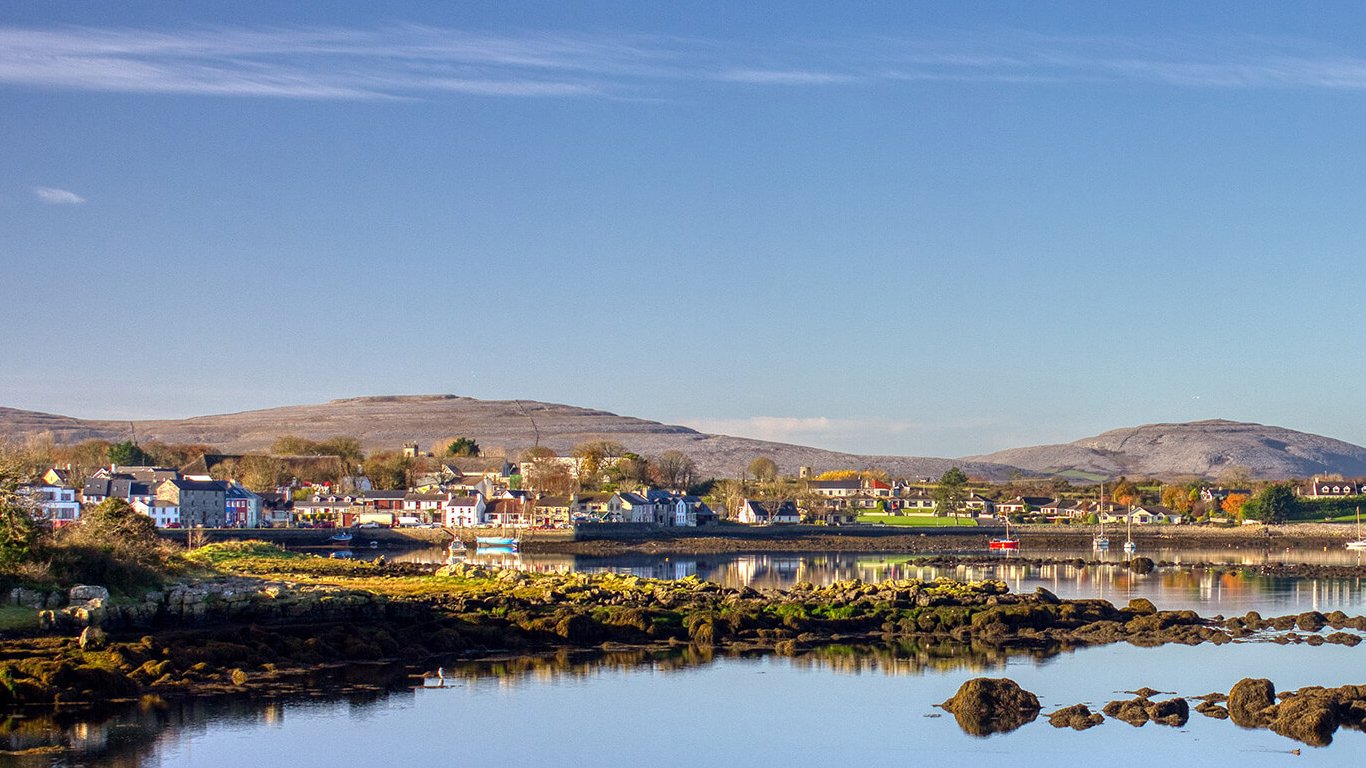 The limestone landscape, seemingly infinite dry stone walls and ancient portal tombs of The Burren provide a scenic backdrop to Kinvara.
Kinvara serves as a perfect as a base for exploring the area's dramatic landscape and unusual mix of Arctic, Alpine and Mediterranean plants.
Visit Kinvara on our 12 Day Vagabond Giant Irish Adventure Tour
The petite, picturesque hamlet of Cong may be recognisable to some from the classic John Wayne movie, The Quiet Man, filmed here in the early 1950s.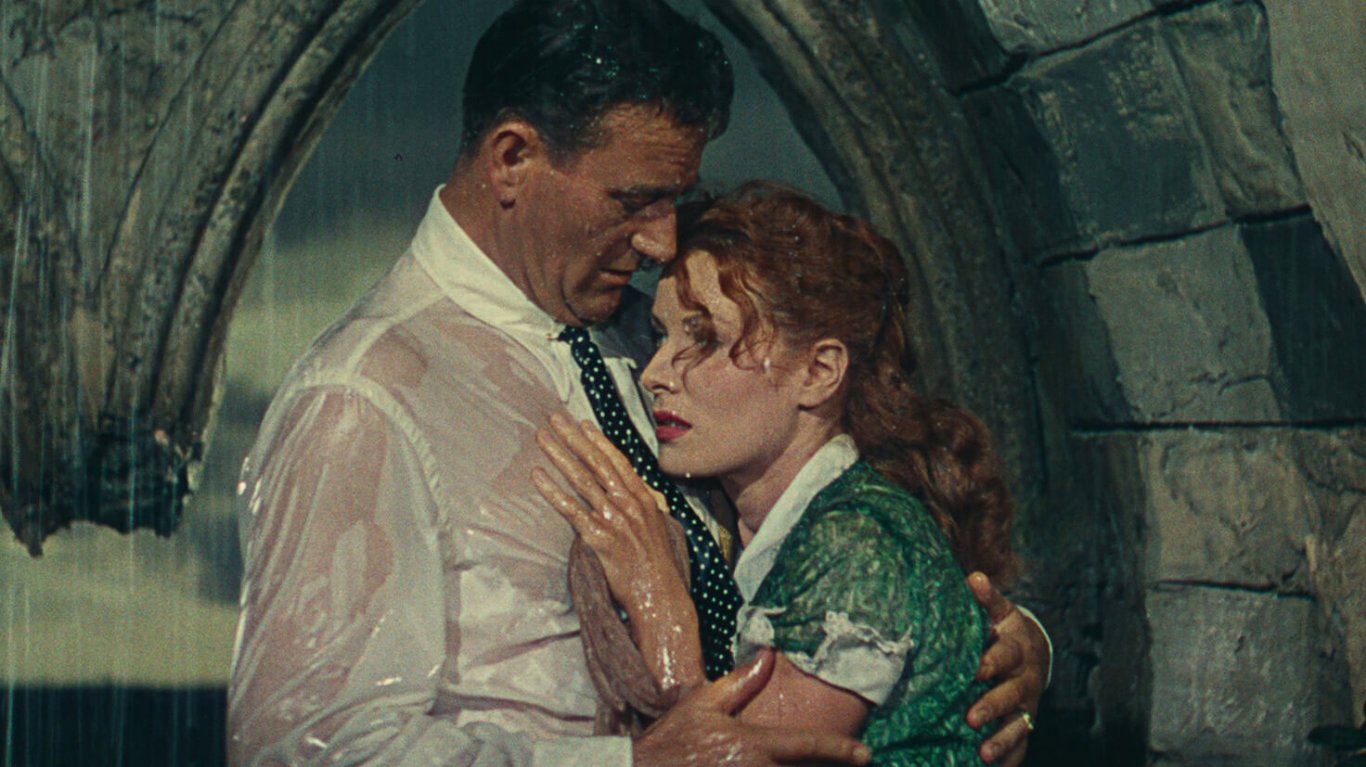 Situated amidst the serene lakelands of Galway and Mayo, Cong straddles Lough Mask and Lough Corrib, with a stream connecting the two lakes under the town.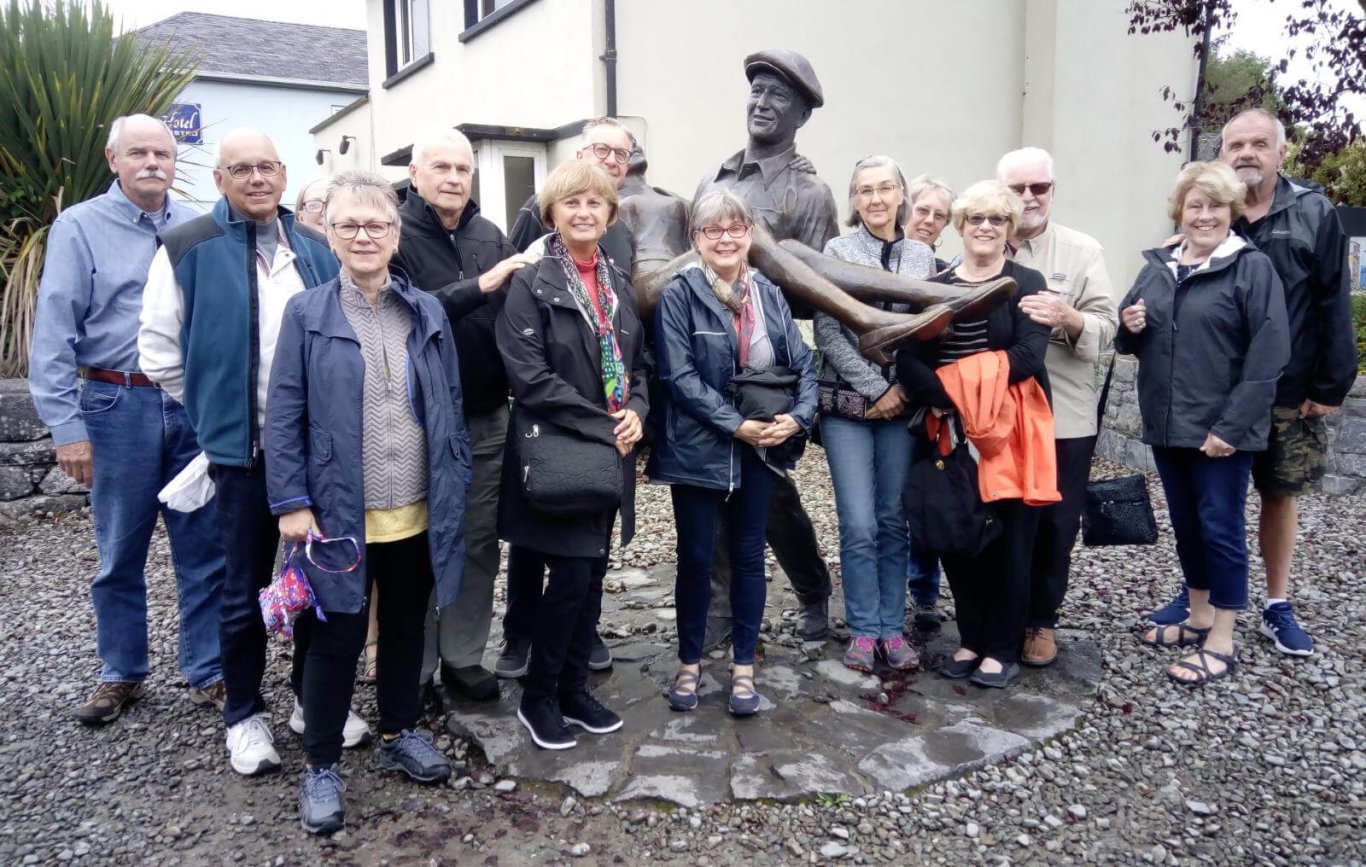 While passing through Cong, you'll no doubt enjoy a visit to the 12th-century abbey in the town centre. This is one of the finest examples of medieval ecclesiastical architecture in Ireland. Visitors are free to explore the grounds of the abbey.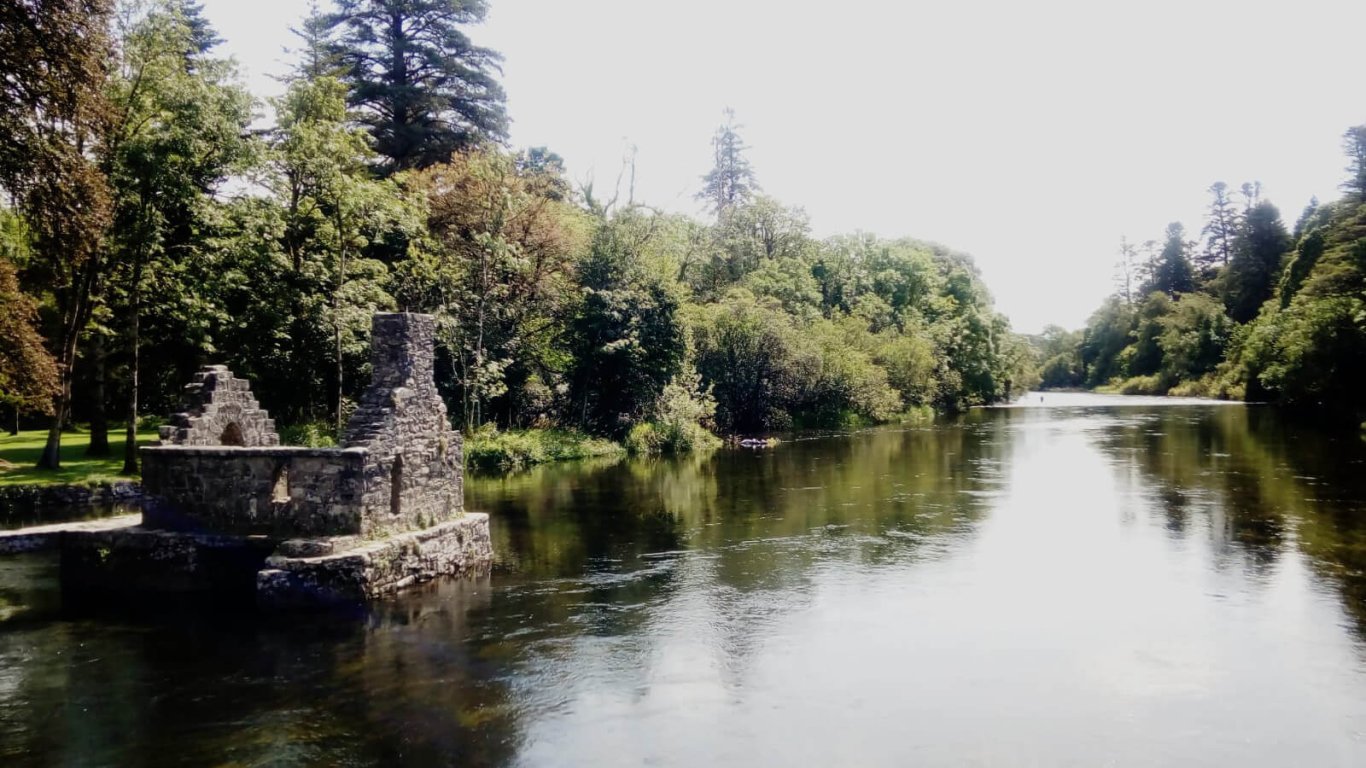 The monks even had their own fishing house, set on an island on the river. According to local folklore, a fishing line was connected from the fishing house to the monastery kitchen. This would alert the cook when a fish was caught.
Visit Cong on our 7 Day Driftwood Treasure Ireland Tour
You'll enjoy your stay in Kenmare, we guarantee it!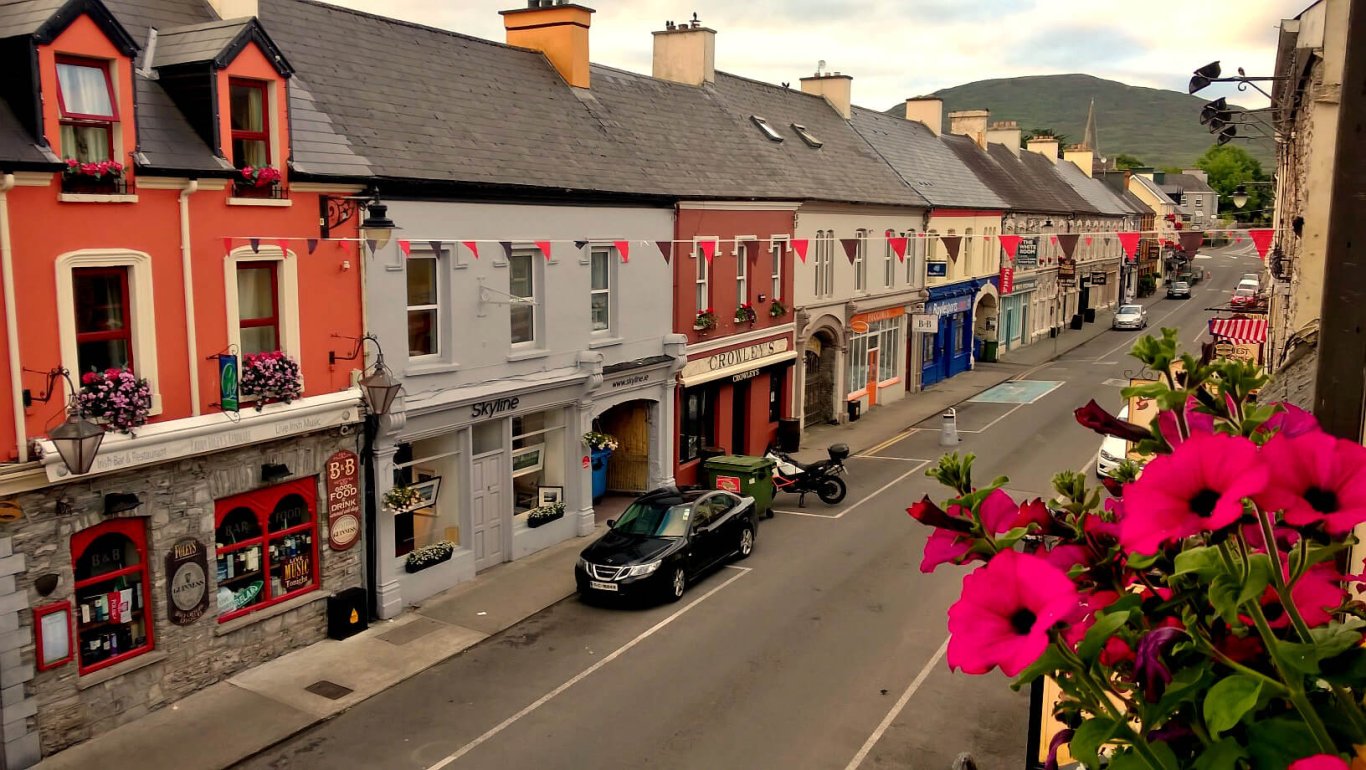 The small town hovers between the tranquility of its countryside setting, nestled at the foothills of the Kerry mountains, and the liveliness of its traditional Irish music scene and exciting pubs.
Known for its gourmet food, Kenmare's pubs, restaurants and hotels offer a wide range of outstanding dining options. The town's location between the Iveragh and Beara peninsulas in Ireland's southwest means it is also the perfect setting for all sorts of activities: fishing, golfing, cycling and hiking.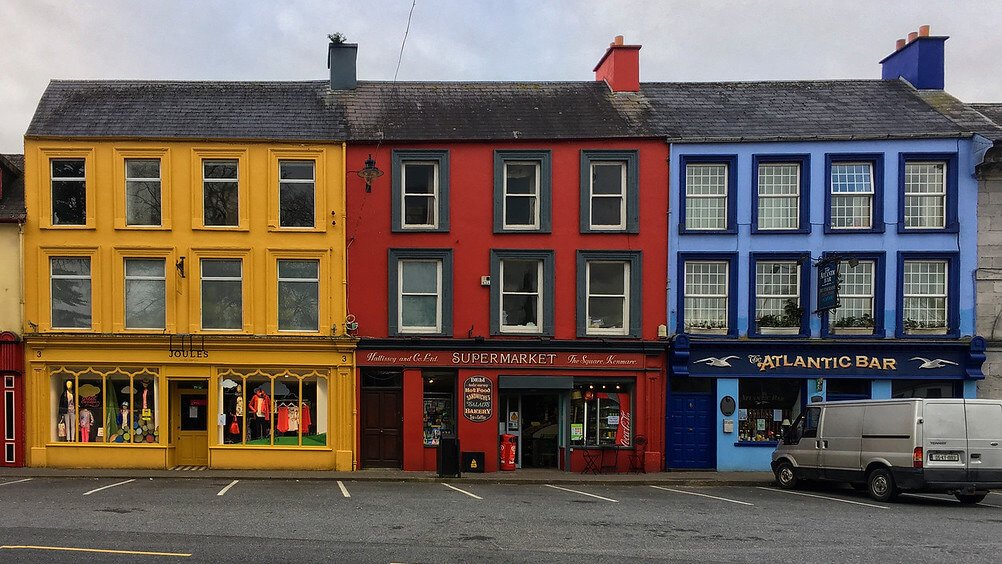 For a long time, Kenmare was a market town, dependent on trade. The fishing industry and local ironworks also played a large part in sustaining the town historically. Today, tourism is a major draw to the area.
Visit Kenmare on our 7 Day Vagabond World Tour of Ireland
Little known, even in Ireland, Dunfanaghy should definitely be filed under 'Ireland's hidden gems'.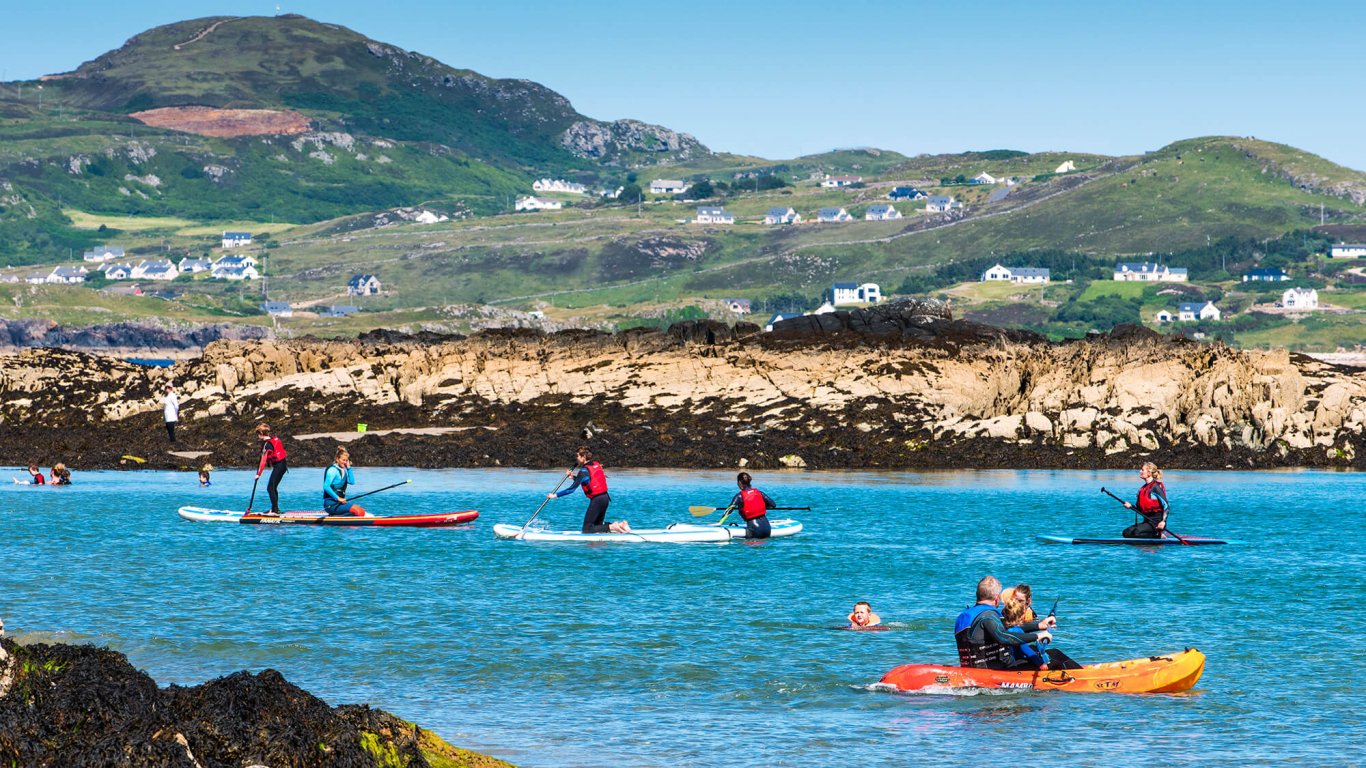 A bohemian breeze blows through this small coastal settlement, which faces out from far northwestern Donegal into the wild Atlantic Ocean.
Surf, kayak or horse ride the epic coastline here. It's all about the sea! Then kick back and relax in one of Dunfanaghy's numerous cosy cafés or craft shops.
Nearby Glenveagh National Park promises even more jaw-dropping scenery.
Keep an eye out for wild deer and golden eagles as you pass through the glacial, granite-lined, Valley of the Birch to the romantic 19th century Glenveagh Castle Gardens.
Visit Dunfanaghy on our 7 Day Vagabond Magnetic North Adventure Tour
At the very end of the remote Beara Peninsula is the coastal village of Allihies.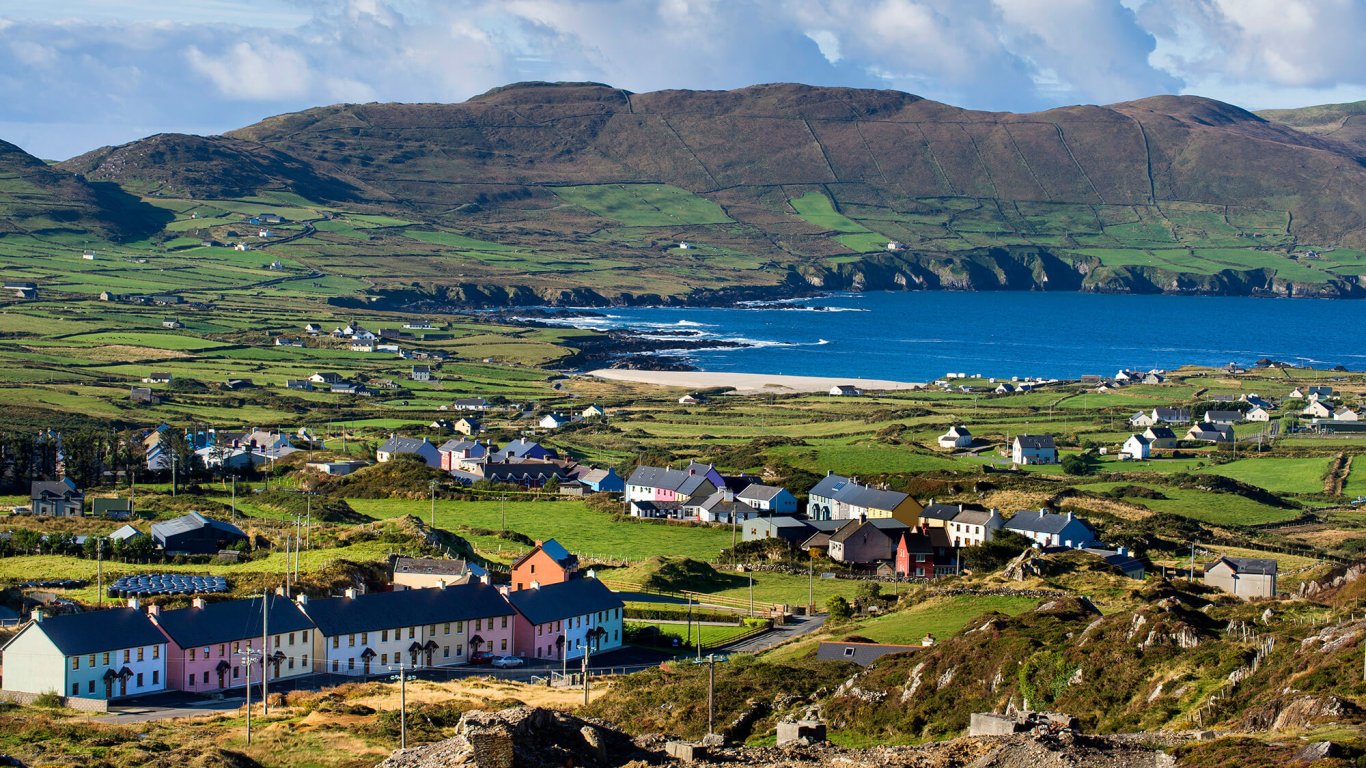 Boasting stunning views of the Iveragh mountains and coast across Kenmare Bay, this tiny town is the furthest you can go from Dublin on the island of Ireland - 394km - we guarantee you will feel far from the rat race here!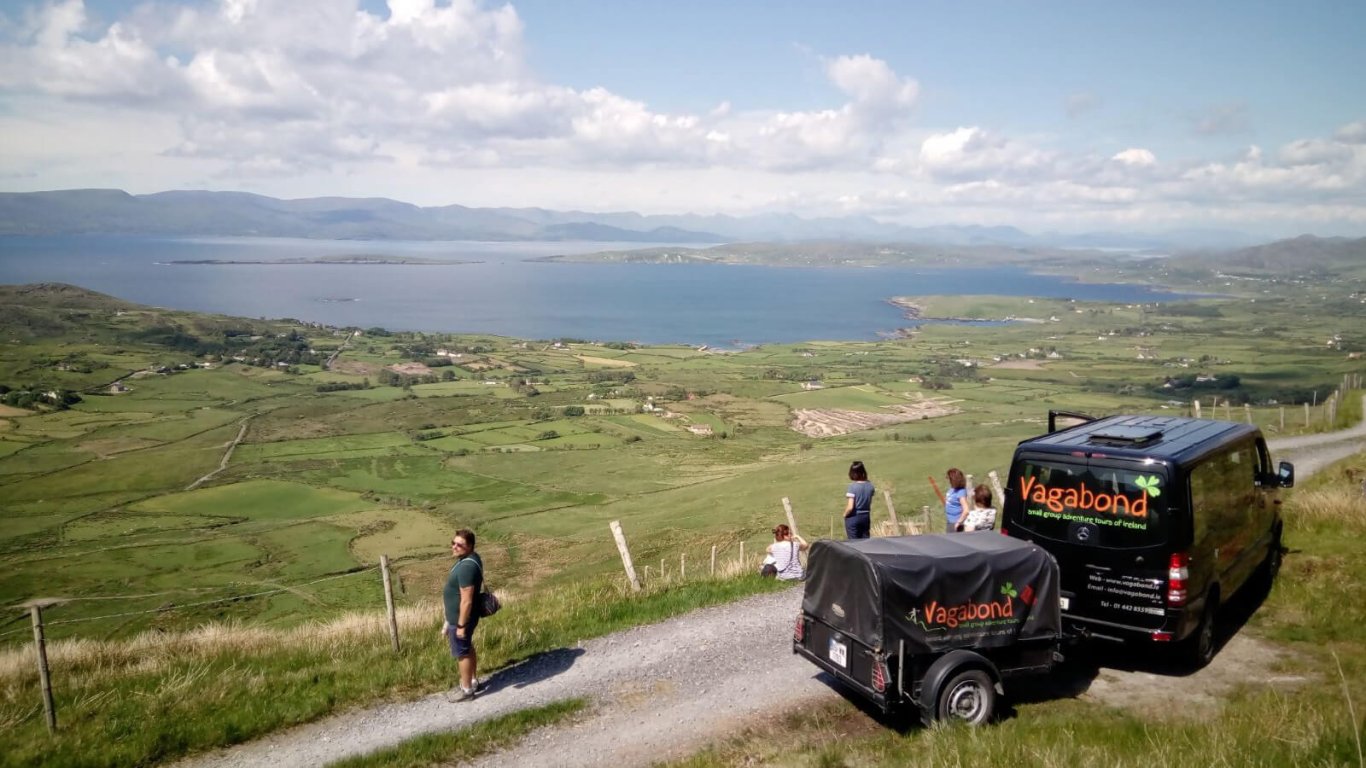 Allihies' colourful shop fronts are postcard-pretty.
Another must-see site is the abandoned copper mine in the Caha mountains above Allihies. In the 18th century, the town was a thriving copper mine district. Our VagaTron 4x4 tour vehicles are the way to experience this rugged and historic site.
The Irish legend of The Children of Lir has a connection to Allihies. According to local folklore, after 900 years of journeying across the sea, the children of Lir were buried there.
Mythology aside, the views in Allihies are otherworldly!
Visit Allihies on our 8 Day Vagabond Wild Irish Rover Tour
Read More About Ireland
Find out more about some of Ireland's hidden gems here.
Or maybe you would like to know more about the best cities in Ireland?
Questions? We'd love to hear from you!
Why not get in contact, The best way to contact us is by email: info@vagabond.ie. Alternatively check out our tours listed below.
---
💰 🌼 MAKE A SPRING BREAK FOR IT | Enjoy Discounted Tours in March/April 2023
---