Irish Nobel Laureate, George Bernard Shaw, described the place as an incredible, impossible, mad place...part of our dream world. Located off the South West tip of Ireland, is the island of Skellig Michael - home to a monastic settlement from the 6th/8th-13th century. In July 2014, it became a set for the new Star Wars Movie; The Force Awakens. In September 2015 film crews returned to this remote island to shoot scenes for the latest installment of Star Wars, the Last Jedi - which has just gone on release.
Star Wars on Skellig Michael.
#WaitForVIII #Repost @entertainmentweekly Rey and Luke Skywalker are coming face to face, #StarWars fans! But perhaps the only thing more unsettling than meeting your enemy is coming face-to-face with your hero. Click the link in our bio to get the details on what's ahead for Rey and Luke's journey in #TheLastJedi. : JONATHAN OLLEY/ILM/ 2017 LUCASFILM LTD.

A post shared by Mark Hamill (@hamillhimself) on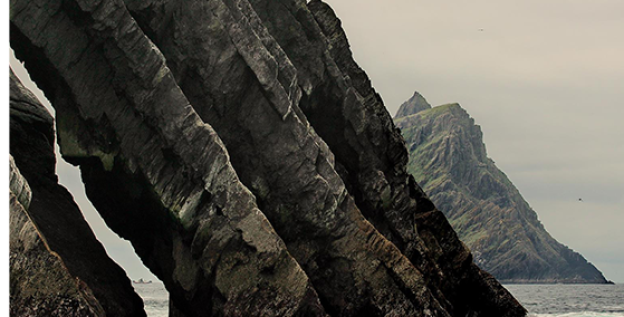 Why Did J.J. Abrams Choose Skellig Michael For Star Wars?
Skellig Michael was among several stunning locations worldwide chosen as scenic locations for shooting. J.J Abrams vision was not to be overly reliant on C.G.I.. Mark Hamill expressed a similar view: "If you go too far in the direction of CGI it winds up looking like just a giant video game, and thats unfortunate". The ruggedness, isolation and beauty of the island were properly big draws for the film crew in choosing it as a location.
What Other Things Are So Special About Skellig Michael?
The Bird Life
Skellig Michael, along with neighbouring Little Skellig are some of the most important sites for breeding seabirds in Ireland. These include shearwaters, petrels, fulmars and kittiwakes along with thousands of Atlantic puffins who nest on the island from May - July. The very nature of these islands provides a safe haven for these birds to nest, breed and fatten their young on the ample supply of food all around them in the Atlantic. It is a fascinating spectacle to see and hear these seabirds busy at work, whether that is collecting materials for their nests, fishing or simply chatting with each other during your visit.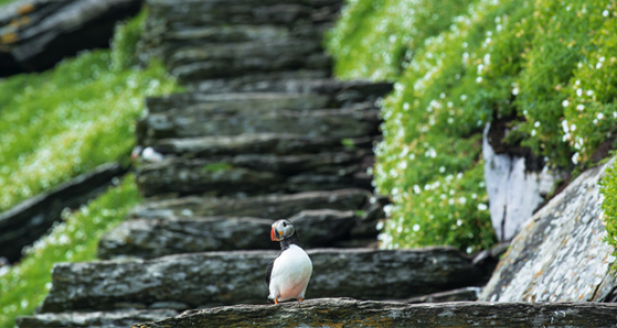 Its History - Life During Monastic Times
A monastery was established between the 6th-8th century on Skellig Michael. During this time it was common for monks to seek solitude in remote isolated places, which they believed would bring them closer to God. The isolated island of Skellig Michael was an ideal location for this practice. Situated 11.6 km south west of Kerry, the monks where able withdraw themselves from society and spend their days in devout prayer. Life there wasn't easy with limited arable land, yet it remained continuously occupied until the 12th or 13th century. During this time, the climate around Skellig Michael became colder and more prone to storms, and this, along with changes to the structure of the Irish Church saw the monks cease their way of life there. It continued to be a place of pilgrimage to this day.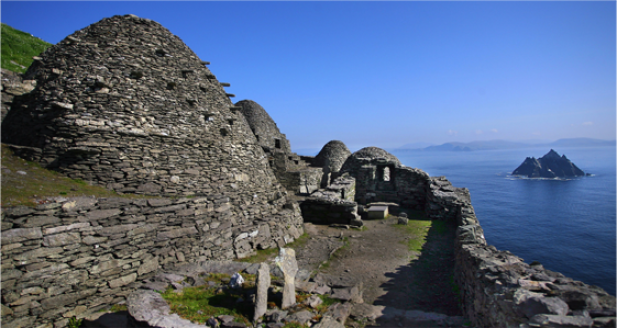 Simply The Breathtaking Views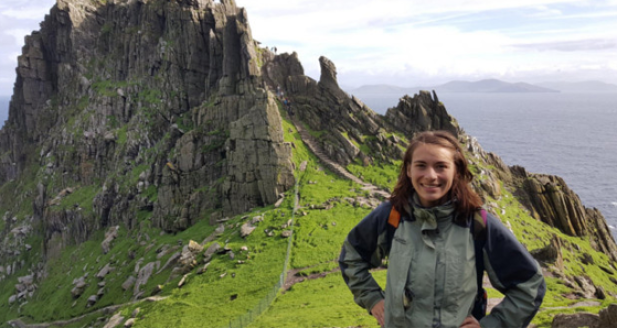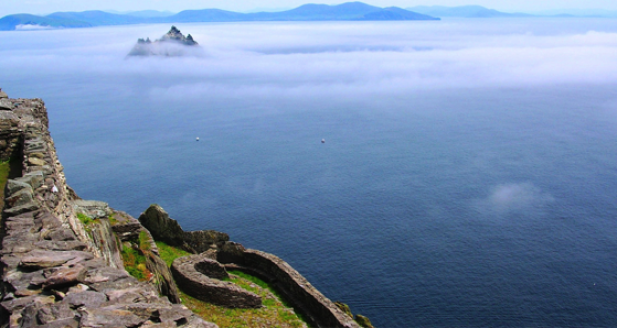 Thinking of Visiting Skellig Michael on Tour?
While visiting Skellig Michael is a highlight for many who go on tour, it can be quite physically demanding. From the 600 plus steps to the top of the island, to the rough seas on the boat ride over. We recommend ensuring you're in a good state of health & fitness before making the journey. More information on this can be found here on our Skellig Michael Survival Guide. If you still have questions, feel free to contact us.