Earliest Parade: Dingle
Can't wait to celebrate St Patricks Day in Ireland? Ireland's earliest parade kicks off in Dingle at 6am.
The early start harks back to a colonial-era law that prevented crowds gathering during daylight.
Don't worry! Even if you miss the early parade, there's a second, larger event at lunchtime.
Most Historically Accurate Celebration: Slemish
Each St Patrick's Day in Ireland, locals re-enact the saint's life on Slemish mountain in Antrim.
This is the actual place where Patrick cared for his non-human flock before being raised to sainthood.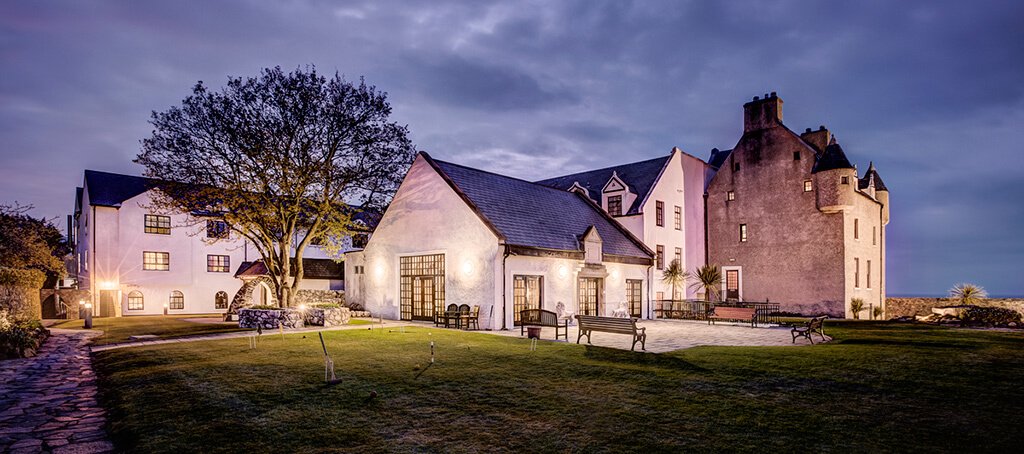 Want to catch the drama on Slemish? Our 6 Day Driftwood Northern Island Tour stays at the gorgeous, nearby Ballygally Castle Hotel (above).
Most Active Parade: Westport
We can't talk about holy mountains or St Patrick's Day in Ireland without mentioning Croagh Patrick. This ancient pilgrimage site has been climbed by believers for thousands of years.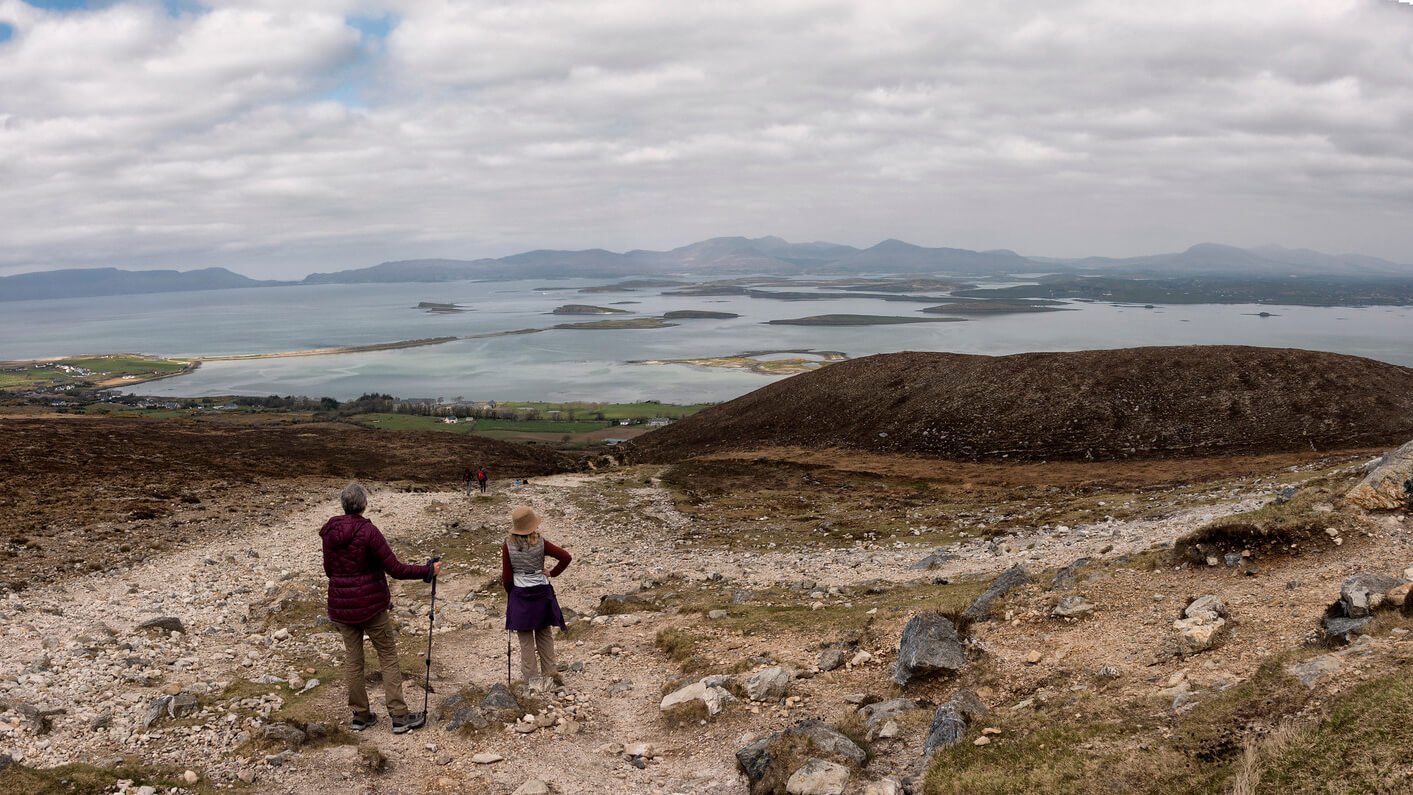 From the summit you'll get a jaw-dropping view of Clew Bay. But you're also a stone's throw away from the picturesque town of Westport, with its vibrantly painted streets and fun St Patrick's Day events.
Visit Westport and Croagh Patrick on our 11 Day Driftwood Discover Ireland Tour
Shortest Parade: Dripsey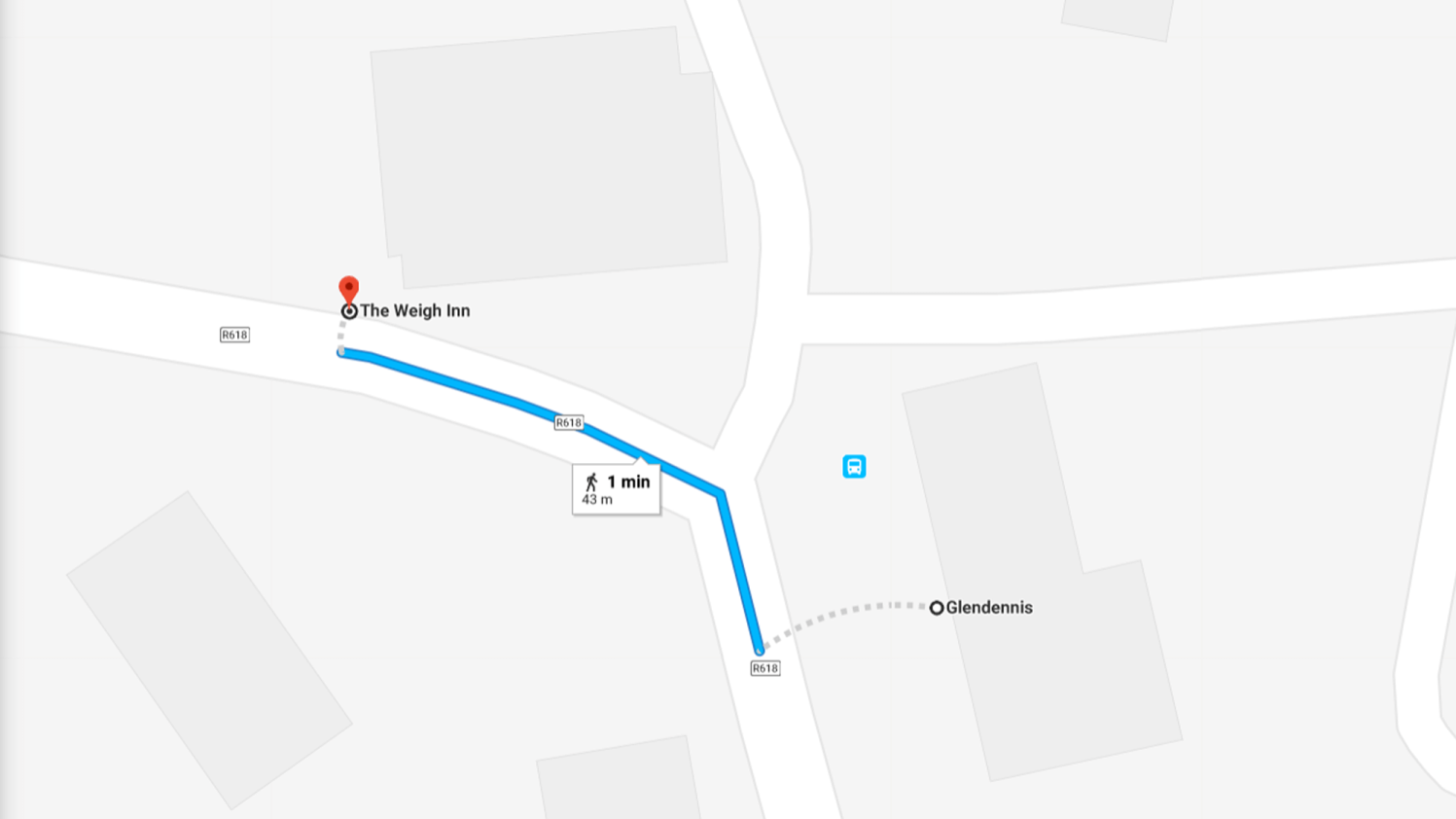 Not feeling energetic? The quaint village of Dripsey in Cork has the answer.
Parading 25 metres (27 yards) from one pub to the next, locals maintain that Dripsey is Ireland's shortest St Patrick's Day Parade.
Beach Parade: The Hook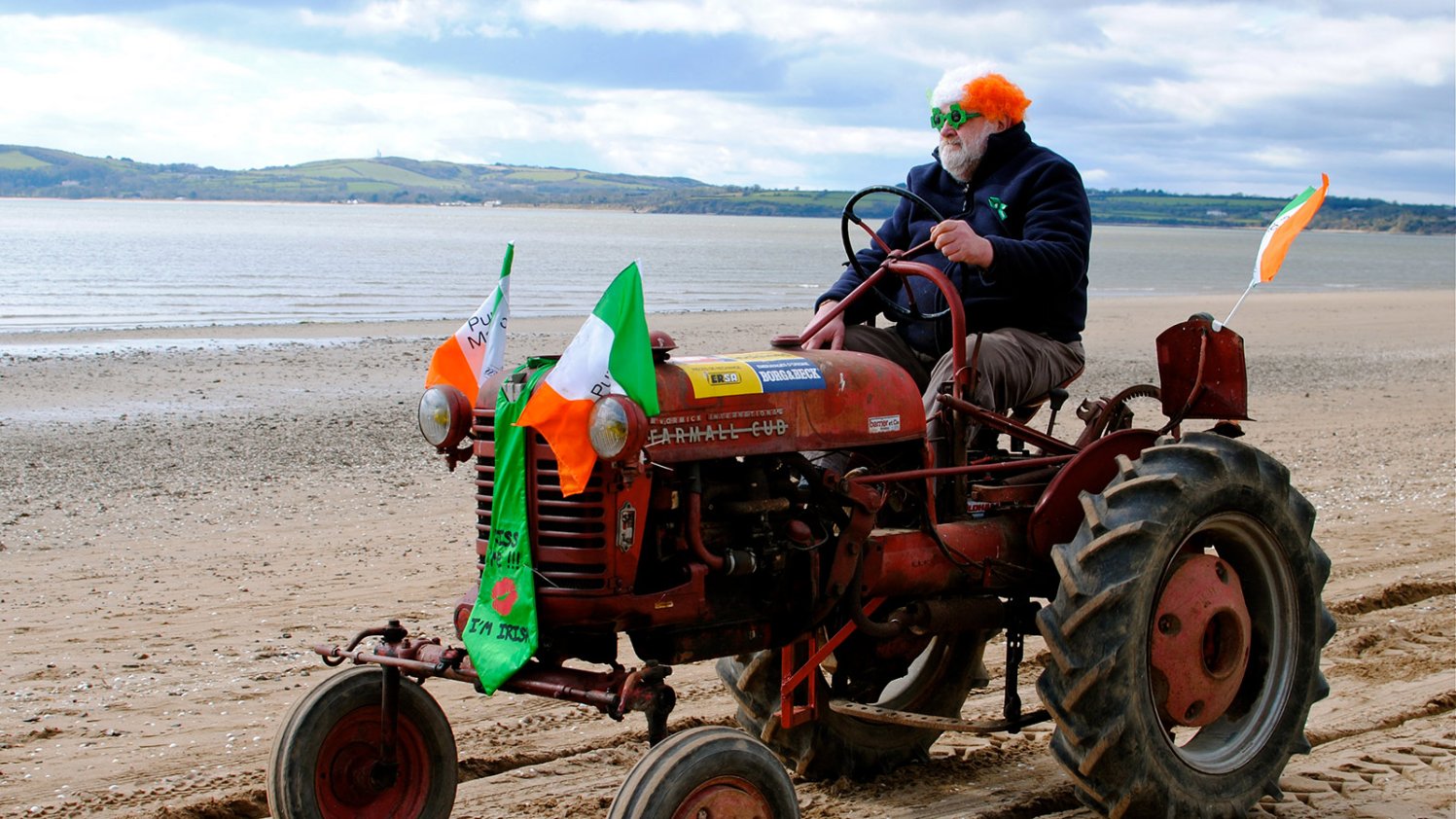 The Hook peninsula in Ireland's Ancient East is special for many reasons. It's a great whale watching spot. You can go kitesurfing too.
But Duncannon has now added something unique to St Patrick's Day in Ireland. This tiny seaside village on the Hook boasts Ireland's only beach parade. Vintage tractors mingle with local sports clubs along this stretch of golden sand.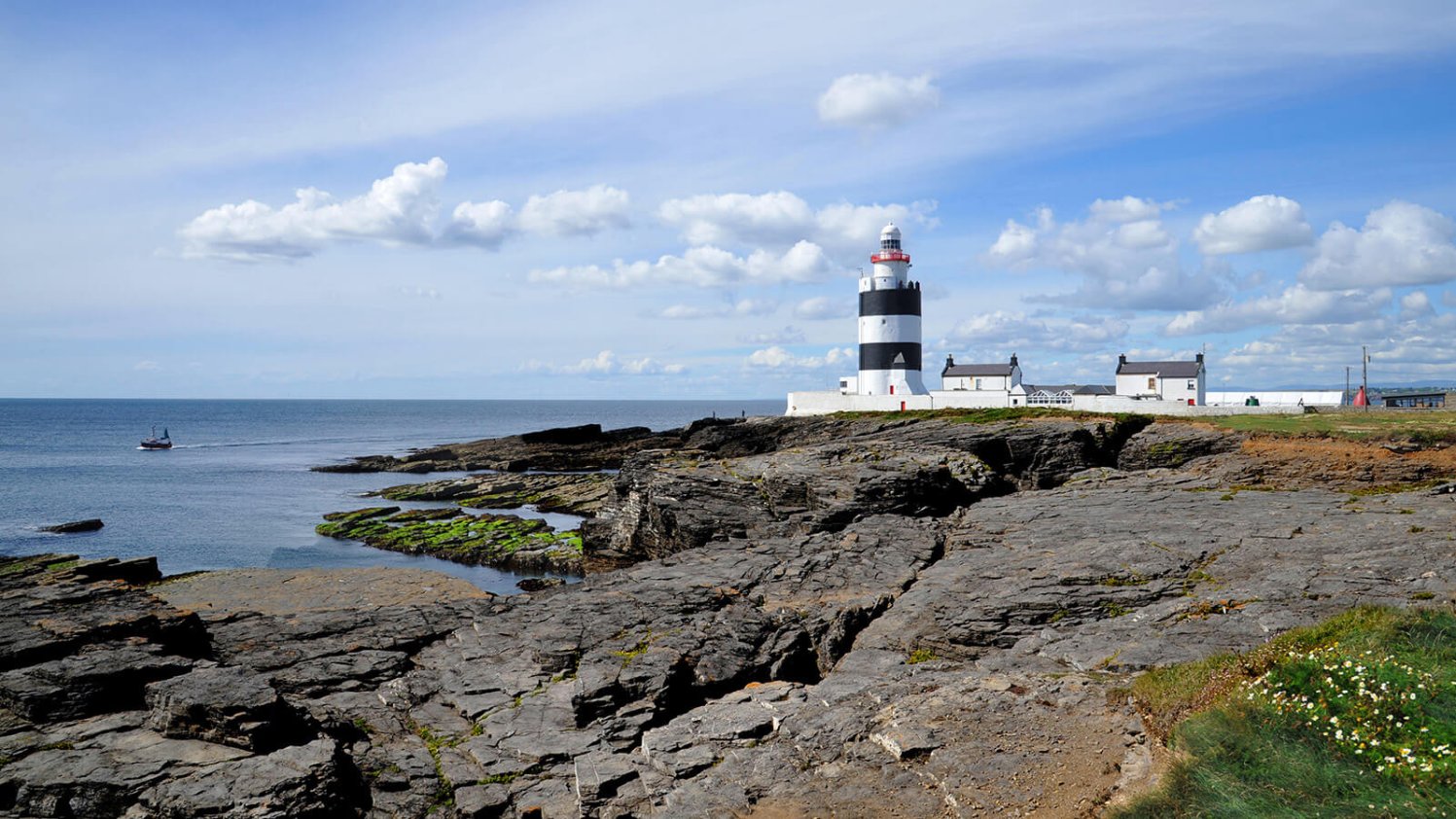 No visit to the Hook Peninsula is complete without seeing the wonderful Hook Lighthouse. Enjoy a guided tour of the worlds oldest continually working lighthouse as part of our 6 Day Driftwood Ancient Ireland Tour:
Noisiest Parade: Achill Island
Pipe music is a BIG DEAL on Achill. This rugged Mayo island has only 2,700 inhabitants. But each village competes against the other for piping supremacy on St Patrick's Day.
In a tradition stretching back nearly 150 years, the pipe bands play individually first. A St Patrick's Day mass is then given - in Irish, naturally. The Achill pipe bands then play together before marching home.
Most Off The Beaten Track Parade: Ardara
Ardara in Donegal is a Vagabond favourite. The Ardara St Patrick's Day parade looks like hilarious fun. Agricultural tractors. Dyed-green sheep. A Paddy's Day party at the pearly gates.
There's so much more to Ardara. This authentic Irish country town has a living heritage of traditional music and hand-weaving. Eddie Doherty is one of Ireland's last remaining hand weavers. A visit to his studio is a must while in Ardara: