Dublin can be a very expensive city or it can be ultra cheap. There is so much free stuff, it's always just a case of picking the best. Any recommendations for what to do in Dublin always seem to include Guinness Storehouse and the Book of Kells. I want to see if l can have a great day out in Dublin with just €10.00 in my pocket. Come join me for a budget conscious tour of Dublin.
Oscar Wilde Statue, Merrion Square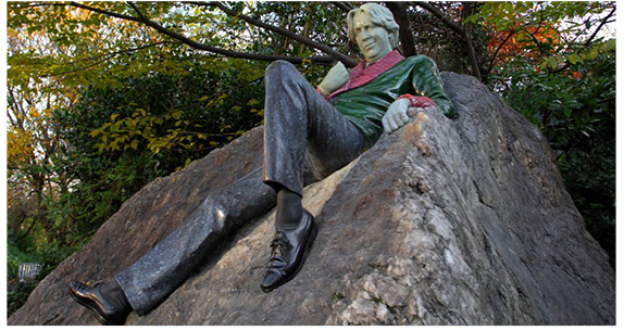 When I was young I thought money was the most important thing in life, now that I'm old - I know it is." Oscar Wilde
I start the day at Merrion square. Here l found the statute of one of Ireland's greatest characters. Oscar Wilde's take on life was always both funny and wise and here he is surrounded with a hundred of his best quotations, as chosen by the people of Dublin.
The Natural History Museum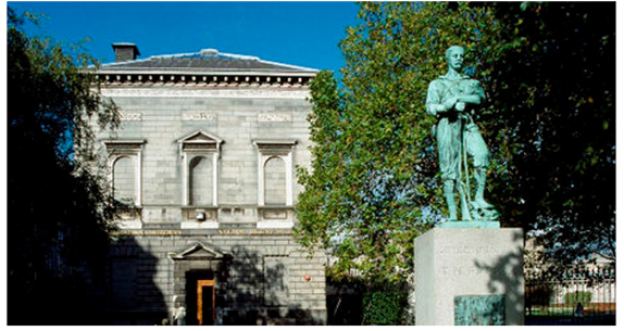 I made my way across the road to the Natural History Museum, or the "Dead Zoo" as the children of Dublin prefer to call it. This museum is one of the 'Top 3 Museums' in the city. And all 3 museums are free. The other 2 museums being the Archaeology Museum and the Museum of Decorative Arts.
The National Gallery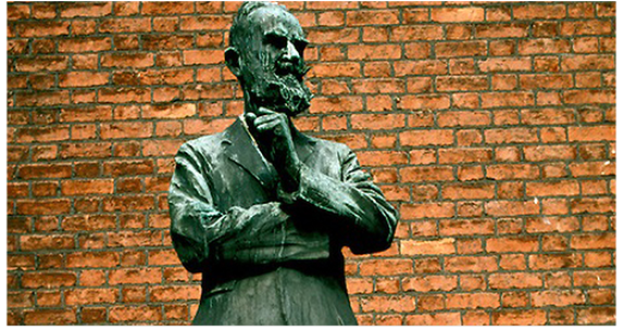 "There is nothing on earth intended for innocent people so horrible as a school" - George Bernard Shaw
It is a brave pupil that quotes George Bernard Shaw to their teacher. Next l ventured into the free National Gallery, which Shaw describes as the "cherished asylum" of his boyhood and credited it with much of his early education. Shaw bequeathed one third of the royalties from his work to the gallery. The success of Pygmalion and My Fair Lady has allowed the gallery to purchase over 100 works of art.The gallery houses some 15,000 pieces dating from the thirteenth century through to the twentieth century including masterpieces by artists such as Caravaggio, Monet, Rembrandt, Picasso, Van Gogh, Goya and our own Jack Butler Yeats. Visiting our National Gallery is a priceless (yet free) experience.
Trinity College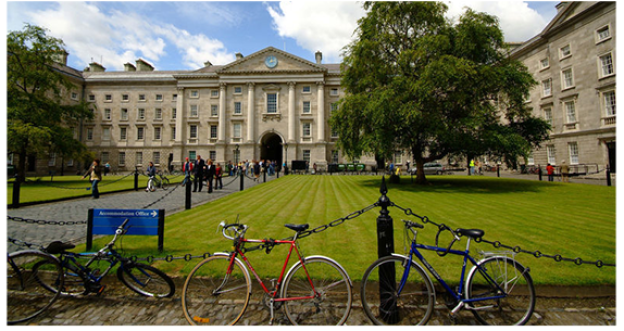 I cross the road to Trinity college. While the Book of Kells is regarded as the world's most ornate book, there is a lot more to this university than just one book. It's wonderful just to stroll through the grounds of this vibrant college in the centre of Dublin.
Grafton Street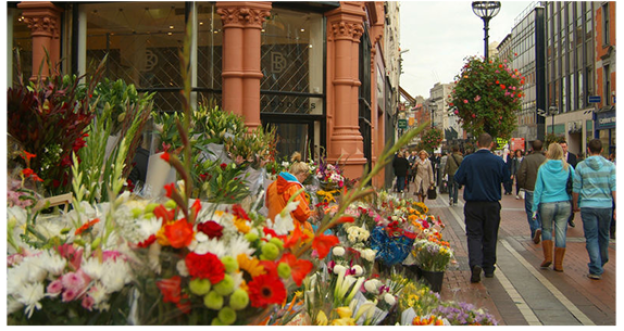 On leaving Trinity, you could stroll up Grafton Street. There's magic in the air. At the top of Grafton St is St Stephens Green. 22 acres of manicured gardens in the centre of Dublin. It was a gift to the people of Dublin from the Guinness family in 1880. On a sunny day it is full with locals feeding the ducks and sitting out on the grass having lunch.
Molly Malone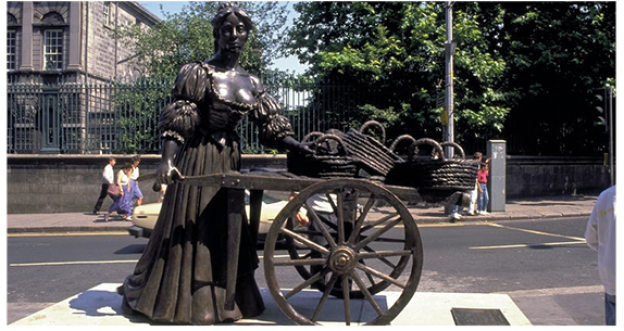 Also worth considering is a walk through the nearby decadent Georgian architecture of the Powerscourt shopping centre or up by the main tourist office with the statute of Molly Malone. They say she "died of a fever", but with that low cut top, I'm convinced she died of hypothermia!?!
Lunch Time Choices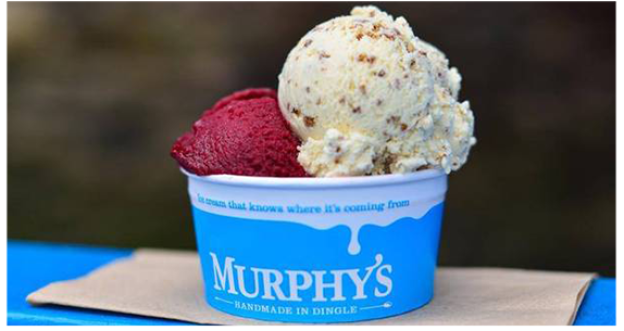 Within 5 minutes walk of here, there are loads of places that offer a great lunch for under a tenner. Gourmet Burger Kitchen on South William street or fish and chips at Leo Burdocks in Temple Bar or something fresh and healthy in Fallon and Byrne on Exchequer street or Blazing Salads on Drury Street. But I also always find it hard to walk by Murphys Ice cream on Wicklow street. Best icecream in Ireland - Every time.
Sandeman's Walking Tours - Free Tours of Dublin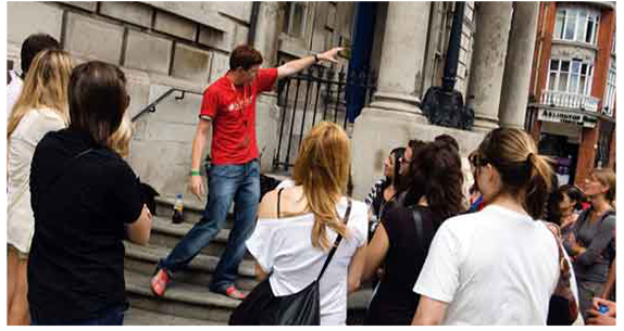 My favourite walking tours of Dublin are the free walking tours that start every day outside City Hall at 10:00, 11:00 & 14:00. Generally speaking, the guides are brilliant. I recommend joining the tour for the first 15 minutes. If the guide is filling you full of information and keeping you smiling, then just keep rolling with it. They go on for hours, often stopping for lunch or a pint along the way. NOTE- Although these tours are free, the guides rely on tips. You are empowered to determine the value of the tour. The average tip given would be €3.00 per person per hour.
The Chester Beatty Library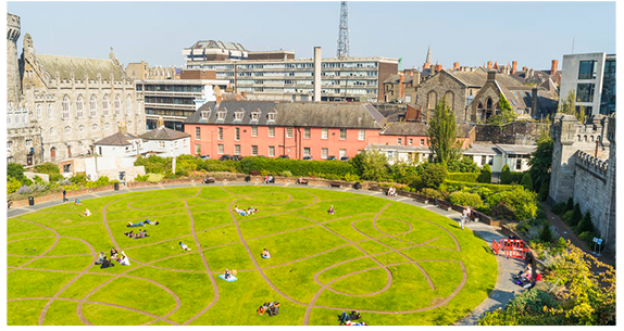 The free Chester Beatty Library, behind Dublin Castle was awarded 'European Museum of the Year Award' back in 2002. It is regarded as one of the world's most significant collections of manuscripts, paintings and rare books from the Islamic, East Asian and Western Collections. This library is a unique Dublin experience.
Cathedrals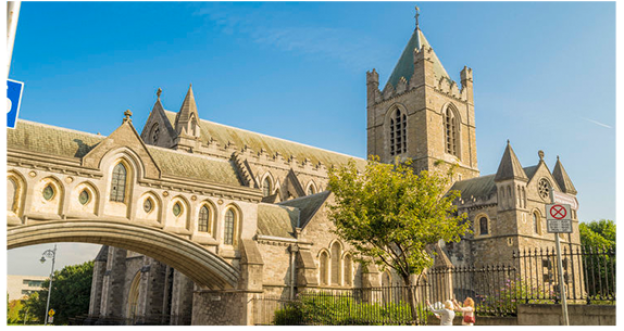 I then make my way up for a photo stop of Ireland's two finest cathedrals. In 1870 Dublin whiskey distiller, Henry Roe, gave 230,000 (23m today!) to save Christchurch cathedral. While in 1860, Benjamin Lee Guinness (Great grandson of Arthur Guinness) donated 150,000 to save St Patrick's Cathedral (15m today!). One could say, these cathedrals are the result of 19th century Ireland's great thirst for alcohol.
Temple Bar
As the evening approaches, I wander down through the cobbled streets of Temple Bar where Ireland's great thirst remains unquenched. Passing the Temple Bar pub and Oliver St John Gogarty pub, the sounds of traditional Irish music, chat, laughter and 'the craic' pour out on to the street. Maybe it's time to reward yourself. You can wander in here and ask for a local beer. They'll pour you a Guinness. It's brewed one mile down the road.
The Hugh Lane Gallery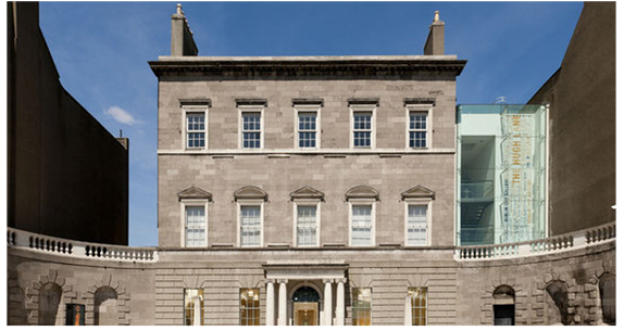 The Hugh Lane Dublin City Gallery on the north side is a free gallery that exhibits work by some of the greatest national and international artists. Renoir, Monet, Manet, Degas, Jack B.Yeats, Louis le Brocquy, Francis Bacon among many others are all on display here.
Coastal Walks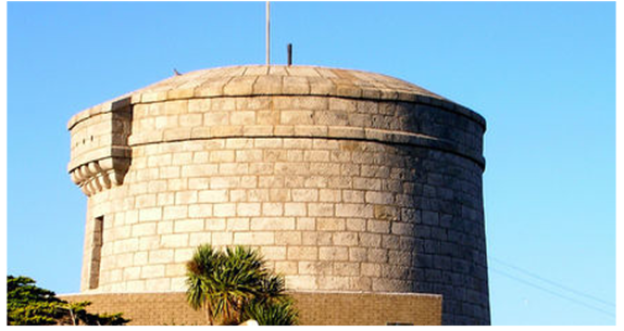 South County Dublin offers endless choices such as the South Wall Walk. A 1km walk out to the Poolbeg Lighthouse along the South Wall. Or the walk along the East Pier of Dun Laoghaire. And the Joyce Tower in Sandycove are all free amenities loved by locals.
The Phoenix Park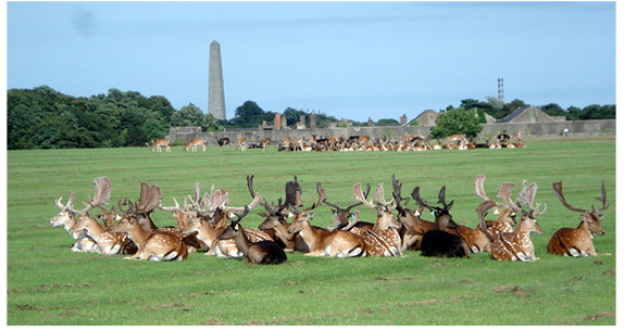 The Phoenix park is the largest walled park in a capital city in the world. It's twice as big as central park in New York. You could easily lose a day cycling around here. Or if you want to see how our President lives, remember there are free tours of Aras an Uachtarain ( Residence of the President ) every Saturday from 10.30am in the Phoenix Park. Many people comment on the similarity with the White House. Different architects though. The White house was designed by Irishman, James Hoban, in 1792 while Aras an Uachtarin was designed by Nathaniel Clements in 1751.
National Museum of Decorative Arts at Collins Barracks
If you visit only one museum in Ireland, l would strongly recommend the Museum of Archaeology on Kildare street. Its free and I personally visit it at least twice a year. Another free museum that is worth your time is the Decorative Arts & History Museum in Collins Barracks. But, be warned, this one is huge. You could easily lose a day in here.
Dublin - The Greatest City!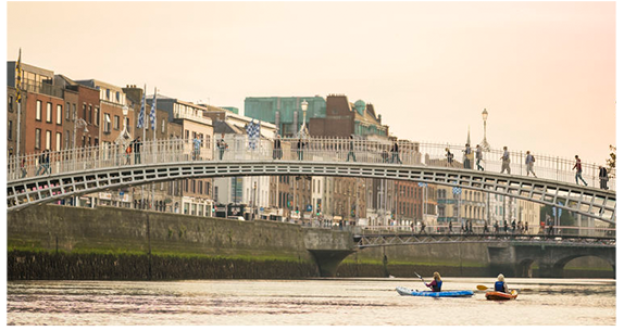 Dublin truly is an astonishing city. Of course, I'm biased - I live here. But I've traveled extensively through over 50 countries and I can confidently say Dublin is the greatest city that I've crossed paths with. Come to Ireland and let Vagabond take you off the beaten track. But throw in a few days at the start or end of your Vagabond tour to enjoy Dublin. It's a hard town to leave. It's an impossible town to forget.
Getting Around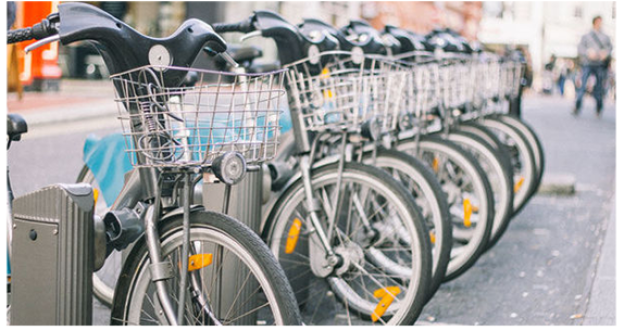 While all the attractions listed above are within walking distance of each other, it's worth noting that the city also offers the 'Dublinbikes scheme'. This is where you can rent a bike throughout the city and if you return the bike within 30 minutes to any one of 40 locations, then there's no charge. Dublinbikes opens up a whole list of Dublin freebies to keep you busy for a week.
Learn more about the best cities in Ireland here.