Celebrating St. Patricks Day is a big occasion not only in Ireland but also around the world. It is said to be celebrated in more countries than any other national festival, on this day everyone is a little bit Irish. As well as traditionally honouring our patron saint, its also a day of celebrating Irish culture and heritage.
Was St. Patrick Irish?
Born in Britain at the end of the fourth century, St. Patrick was actually said to have come to Ireland twice, first brought by slavers as a teenager and returning years later as a priest to spread the message of Christianity to pagan Ireland. March 17th marks the day of his death, said to be in 462AD in County Down, where he is now buried.
Below is one of our Driftwood groups visiting the grave of St. Patrick on their 6 Day Northern Island Tour.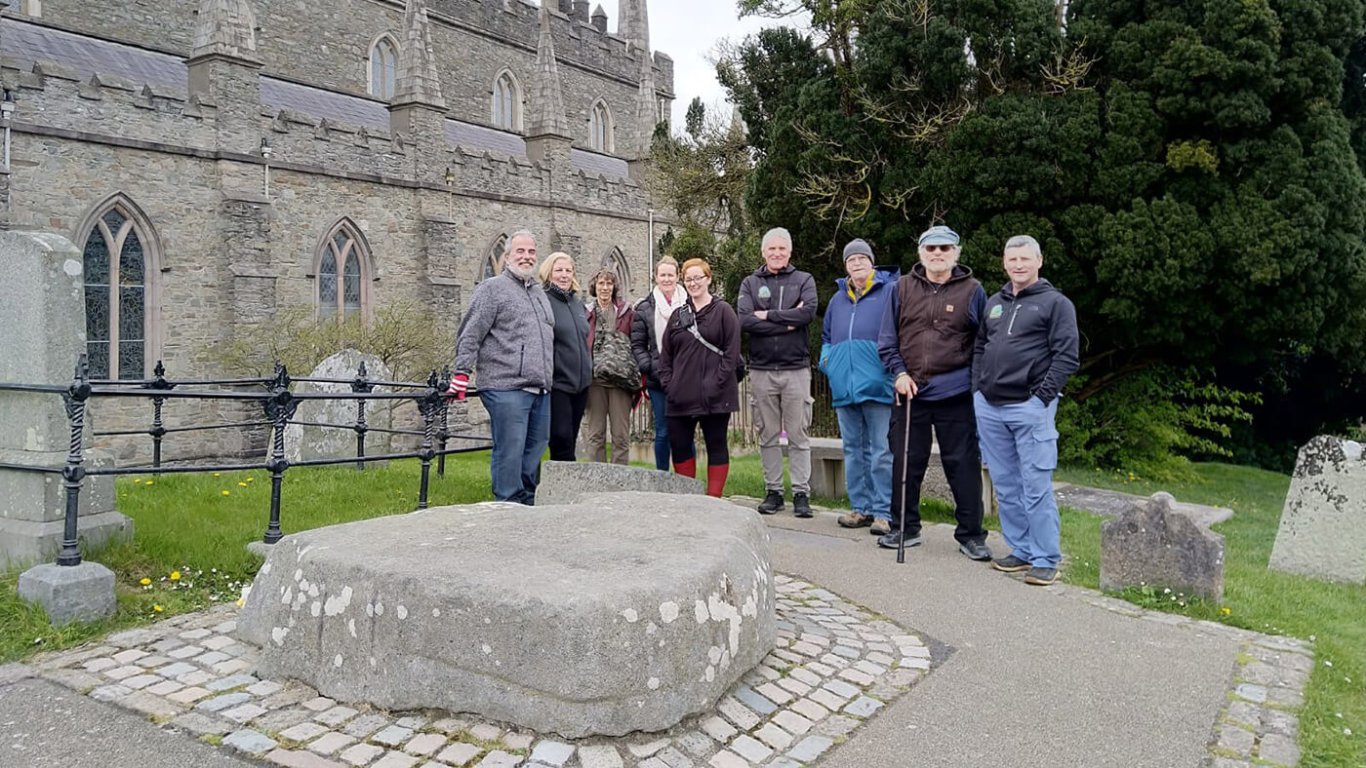 Any excuse for a party!
On St. Patricks Day there are celebrations all over the island of Ireland, and in Dublin city, the St Patricks Festival has grown over the years and now takes place over four days and nights, with more than 30 cultural events attracting thousands of visitors.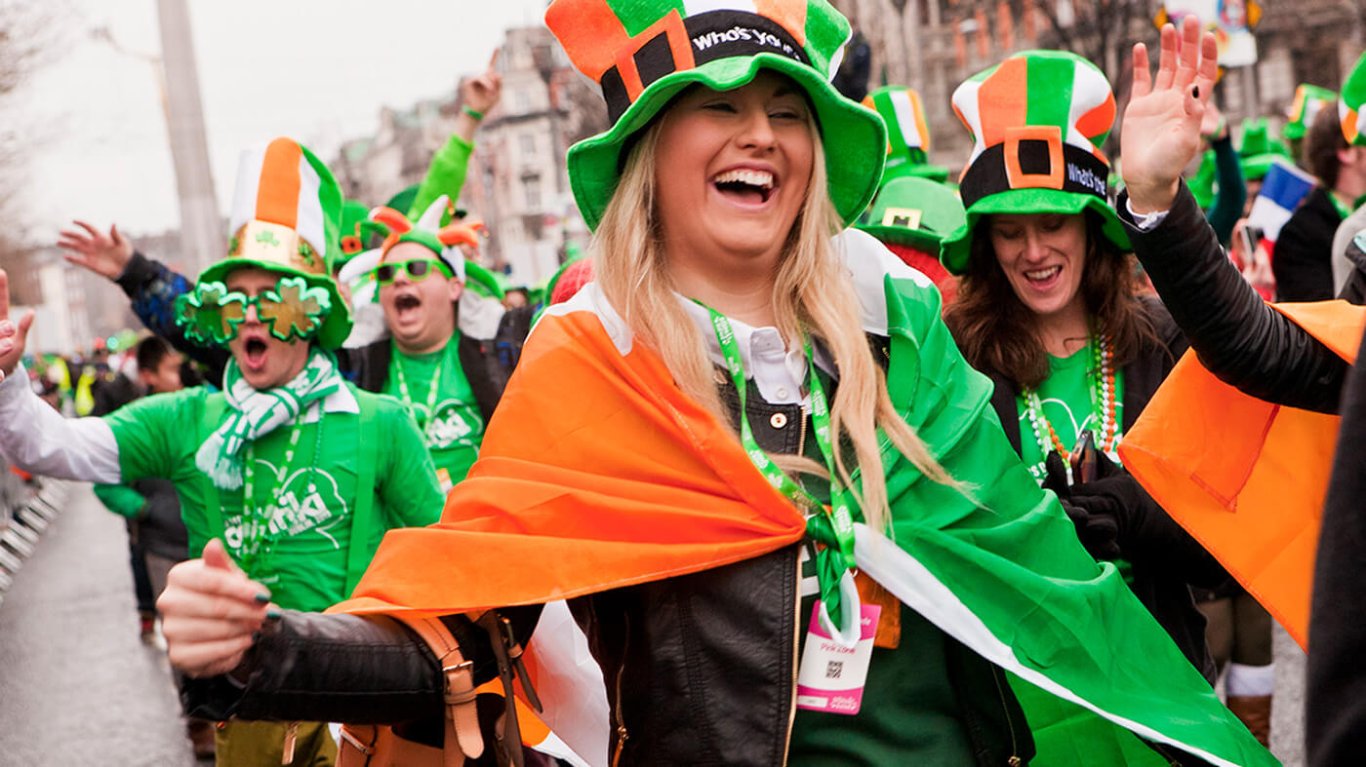 Without St. Patrick, we wouldnt have the St. Patricks Day parades either. In towns, villages and cities, all types of colourful characters traditionally take part in the parade. This includes everything from moving floats with advertising for local business to marches by the local fire brigade, farmers showing off their tractors and even their farm animals, all usually interspersed with some visiting uniformed marching bands.
For many years, Irelands shortest parade was 25 yards (75 feet) between two pubs in the village of Dripsey in Co Cork. The town of Hot Springs in Arkansas in the USA now holds the title.
Find out more about celebrating St. Patricks Day in Ireland.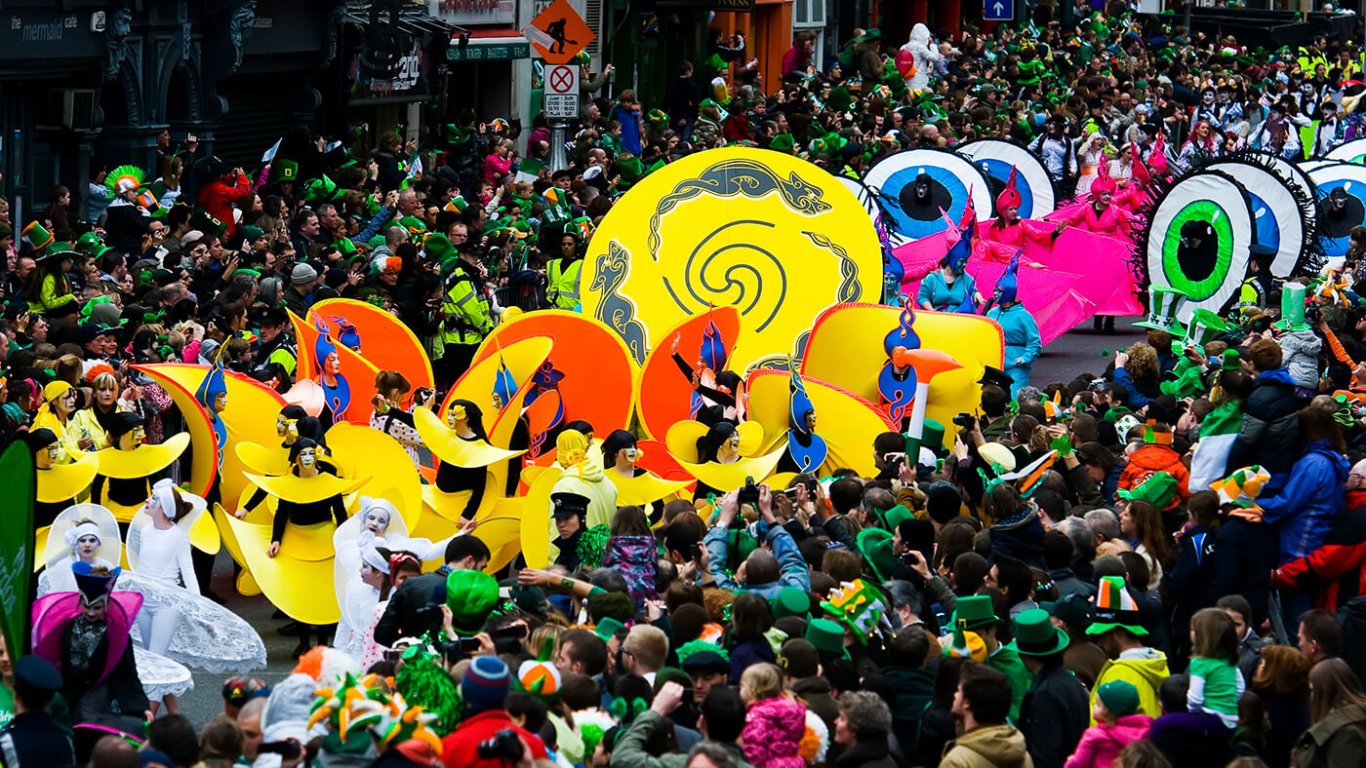 50 Shades of Green
The colour green is strongly associated with St. Patricks Day so if we didnt have the celebration, we wouldn't have to own special green clothing just to wear once a year for St.Patrick's Day. This is not because we love green but mainly so that friends and family (usually our mothers) cant ask, why are you not wearing anything green? Although, owning items of green clothing, especially sports jerseys, also comes in handy for away games, when Irish people can identify and instantly befriend each other as part of the green army.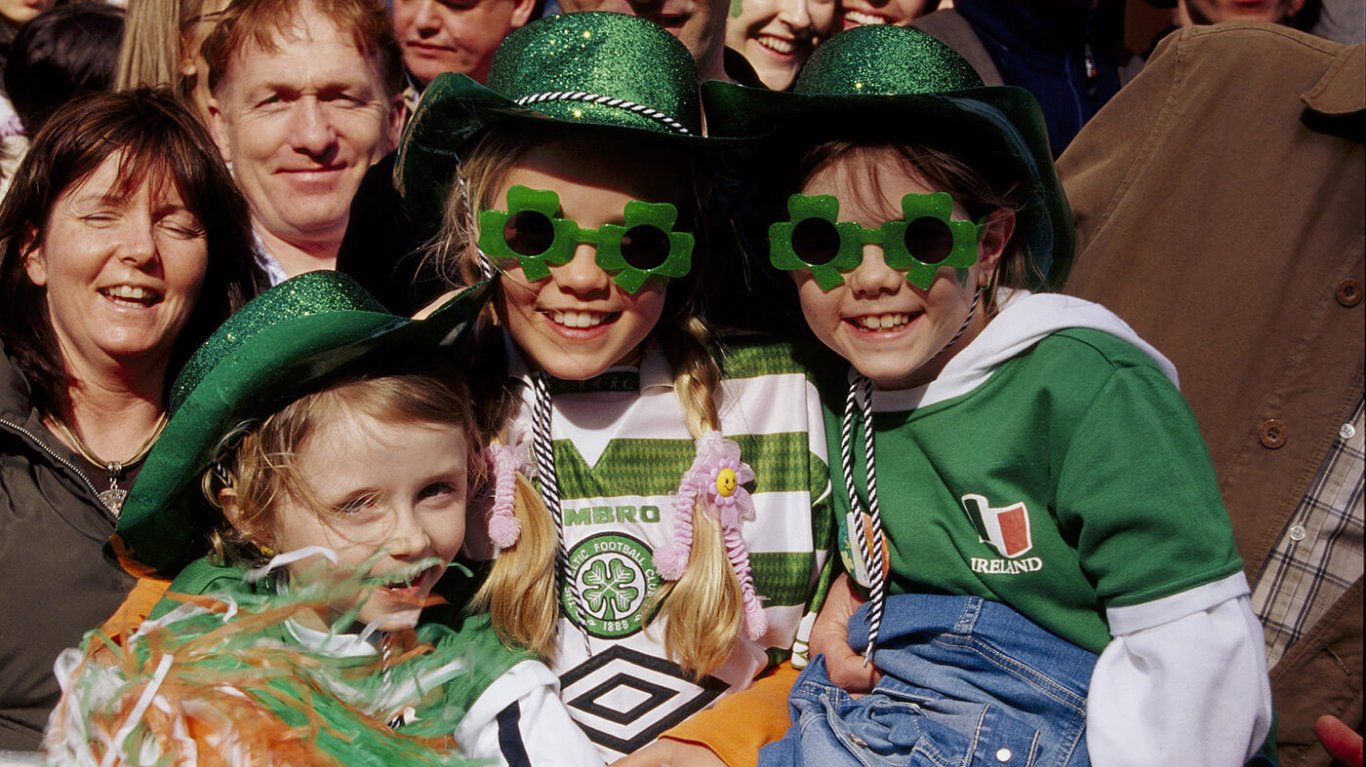 Without St.Patrick
If there was no St. Patrick's Day there would be no Global Greening, the annual tradition that now stretches across the planet where famous buildings and landmarks go green for the day. The Chicago River would not be dyed green, the Sydney Opera House, White House and the Taj Mahal would all stay white and the London Eye, Empire State Building and Christ The Redeemer statue in Rio would not be glowing green either.
Although in scientific terms, global greening is said to be the increase in the planets green vegetation due to global warming, so perhaps these buildings would have eventually gone green anyway.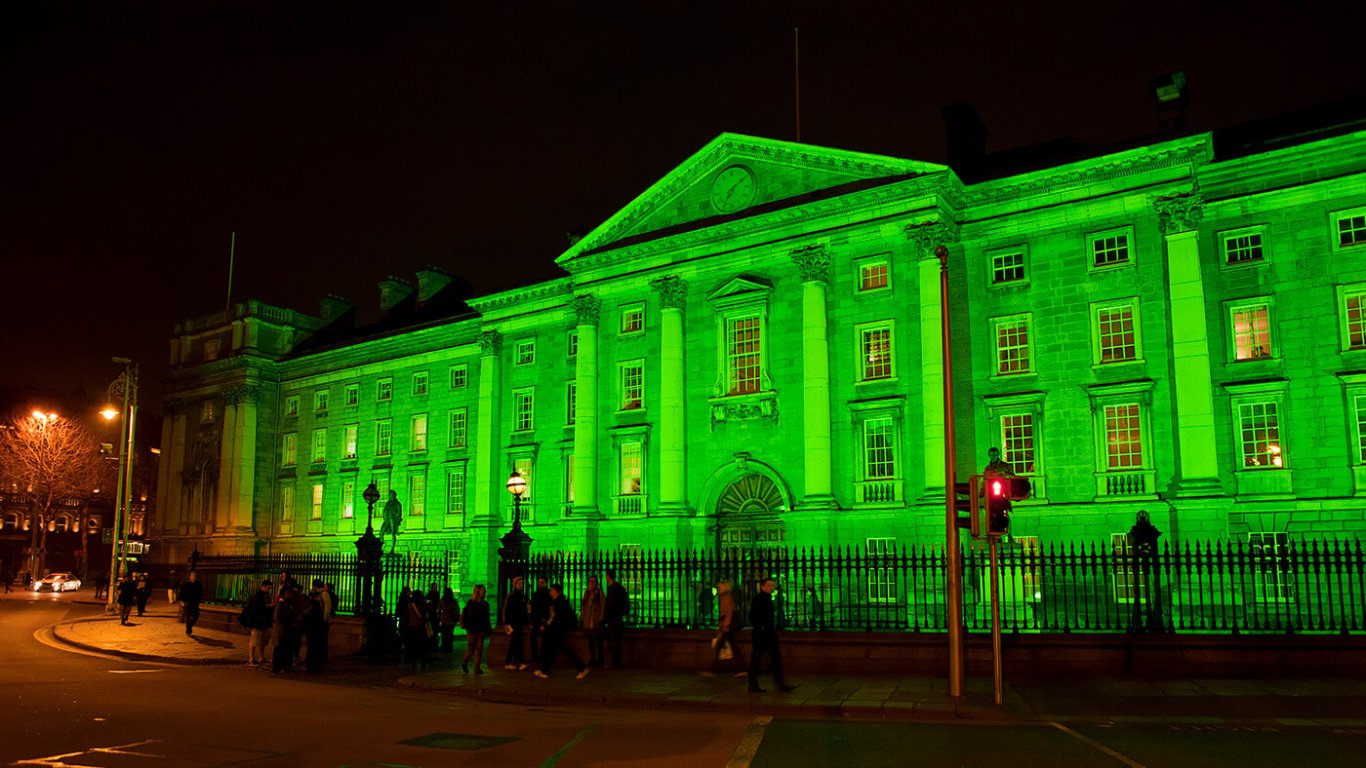 Snakes and St. Patrick
Without St. Patrick, would Ireland be riddled with snakes? Legend says that St. Patrick banned the slimy reptiles from Ireland and thats why there are no snakes to be found on the island. Although, scientists say that Ireland never had snakes as our climate is too cold. Some believe that snakes were thought to symbolise the pagan druid priests.
Whatever the reason, were glad there are no snakes.
Christianity and St. Patrick
If St. Patrick hadn't brought Christianity here, it would have reached our shores anyway. Some even say there had been earlier missionaries to the island so we would still celebrate occasions like Christmas and Easter. However, there would be no special dispensation from Lenten restrictions on March 17th.
Traditionally for the forty days before Easter, many Christians fast and also give up luxuries such as sweets, chocolate and alcohol for Lent. In Ireland, these Lenten restrictions are lifted as a special allowance for the day of Patricks Day, allowing everyone to toast our patron saint of course.
There would be no holy pilgrimage on Croagh Patrick mountain in County Mayo either. St. Patrick is said to have fasted for 40 days at the summit and there has been a small chapel on the mountain top for many years. At 764 metres high the mountain is a famous pilgrimage site. Especially on Reek Sunday in July where thousands climb it, some barefoot or on their knees as penance.
Climb Croagh Patrick with us and lose a sin with every step on our 7 Day Magnetic North Adventure Tour.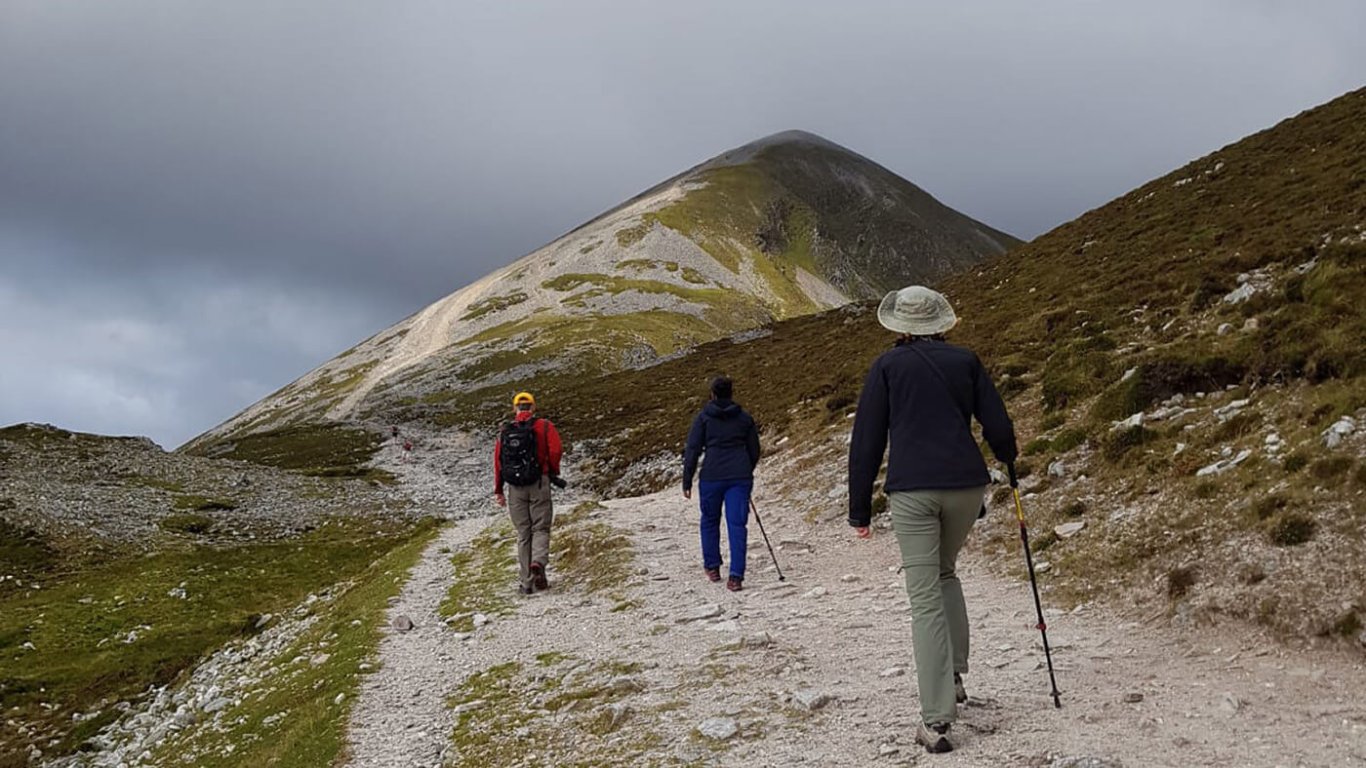 If the mountain wasnt called Croagh Patrick, maybe it would just be called Croagh, which means stack, or its original name, said to be Cruachn Aigle. Instead of receiving spiritual rewards from a religious pilgrimage, climbers would still be rewarded with the beautiful views of Clew Bay and its hundreds of islands.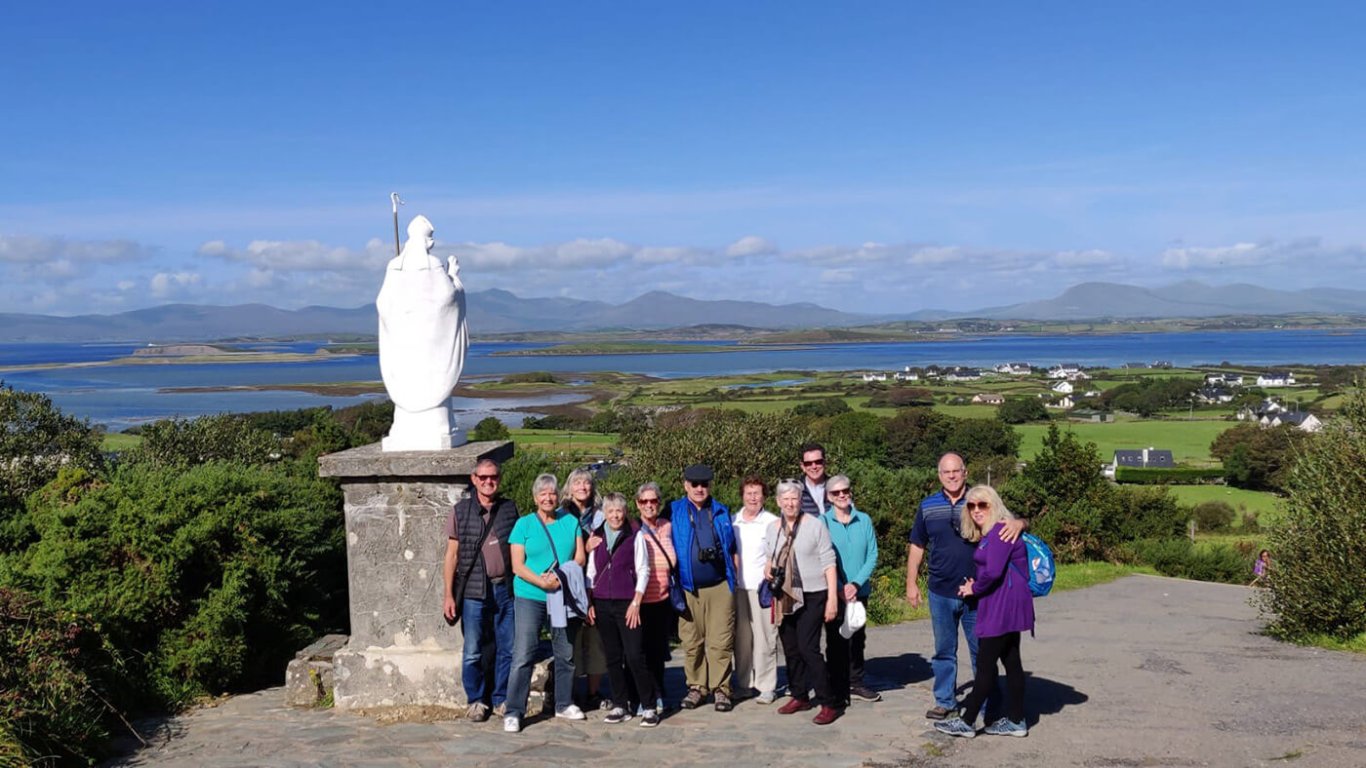 It seems odd to think of March without St. Patricks Day but we Irish like a celebration so we probably would have created some other national festival to have a day off for. Perhaps Cu Chulainn Day celebrating the mythological Celtic Warrior, Brian Boru Day after the legendary high king, or something sinister like National Leprechaun Day, all to allow the chance for us to wear green and have the Global Greening.
Its all food for thought, but thankfully we dont have to worry about alternatives because, well in a few days, we'll all be busy celebrating St Patricks Day.
Whatever youre doing on March 17, Sláinte and have a very Happy St Patricks Day!