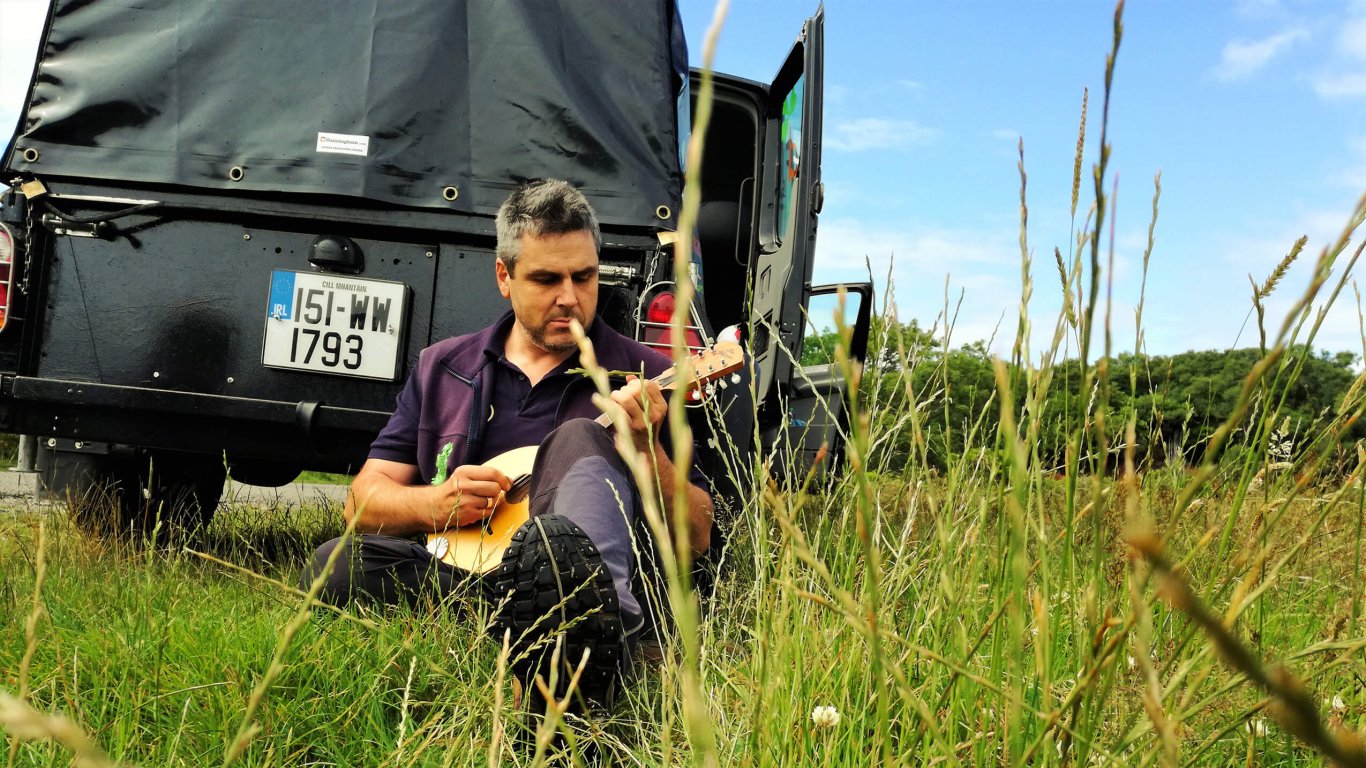 Experiencing live Irish traditional music is a must when you visit Ireland. Affected by waves of cultural suppression, emigration and other music genres, Irish music expresses much about the national identity. Traditional Irish music continues to evolve and thrive by absorbing multiple historical influences.
The Celts
The deeper origins of Irish music can be traced back to the Iron Age Celtic era.
Celts originated in central Europe around 500BC. Celtic civilisation spread in all directions across Europe. Celtic culture thrived for the longest period in Ireland and other isolated regions, such as Scotland and northwestern France and Spain.
Interestingly, other Celtic nations in Europe display musical traditions similar to Ireland today. Combinations of pipe, harp, bagpipes and skin drums are still played in Scotland, Wales, the Isle of Man, Cornwall (England), Brittany (France) and Galicia (Spain).
The Harp
The Irish harp is the oldest of Irish instruments. It is often speculated that use of the Irish or Celtic harp originated in Egypt.
Until the 16th century, Irish harpists enjoyed a privileged position in Irish Gaelic society. Ruling chieftains employed musicians to compose and perform music at court.
Following successive English conquests of Ireland, efforts were made to anglicise Irish culture. Harpists were seen as keepers of Gaelic tradition. In 1571, Queen Elizabeth I issued a decree to hang harpers and burn their instruments.
As the last remaining Gaelic chieftains were defeated (see the 1607 Flight of the Earls), harpists and Celtic musical culture in general were dealt a severe blow. The skill of the harpist went into decline for some time afterwards.
The Irish harp is not just used for music. It has become a symbol of Irish identity itself. Harps appear on Irish coins and flags.
The Irish Diaspora
Although the tale of Irish emigration is a sad one, it certainly contributed to the development of modern Irish music.
Between 1845-1850, 1 million Irish people died from starvation in The Irish Famine. A further 1 million Irish people were forced to emigrate. Between 1850 and the early 1960s, Ireland's population fell every year due to further waves of emigration.
Those who emigrated celebrated their homeland through music and dance. This global Irish diaspora sang songs of longing and lament for the country they had left - a style that became known as Caoineadh (pronounced kween-ah).
Different styles of traditional music from various Irish regions were blended among among Irish communities abroad. This process in the USA, Canada, Australia and the United Kingdom helped reinvigorate the musical tradition back in Ireland.
Irish Music in the Early 20th Century
During the Gaelic Revival of the late 19th and early 20th centuries, the first recordings of traditional Irish music were made.
One of the most famous Irish traditional musicians at the time was a fiddle player called Michael Coleman. After immigrating to New York from Sligo in the 1920s, he recorded . They had a major impact back home. His influential style became famous all over Ireland and, in turn, the world.
1960s Revival
The 1960s and 1970s era saw another major revival of Irish traditional music. Influenced by trends in British, European and American folk music revivals, Irish traditional music's popularity was renewed.
One of the most influential personalities of this era was Seán Ó'Ríada. Traditionally, Irish music was always accompanied by dance. With his classical training, O'Ríada developed a style to be listened to.
His band, Ceoltóiri Chualann, helped traditional Irish music become respected and fashionable among an urban audience. No longer was 'trad' negatively associated with rural Ireland and impoverishment.
New Instruments. New Styles.
The 1970s were a period of innovation. Bands like Planxty, The Chieftains and The Dubliners further developed and popularised Irish music.
New instruments, such as the bouzouki (borrowed from Greece by Johnny Moynihan of the folk group Sweeney's Men) were added to the Irish music tradition.
Clannad achieved success with a mystical, New Age style. One of their original members was Enya; she achieved global success with her fusion of Irish music with electronic and international folk styles.
The 1980s and 1990s
During the 1980s and 1990s, many Irish bands and singers infused modern music with traditional Irish elements.
Sinead O'Connor became a household name across the world employing a distinctly Irish accent.
The Pogues blended punk rock with Irish traditional music to great effect.
Mícheál Ó Súilleabháin created a unique blend of Irish traditional themes with classical music.
Irish Traditional Music Today
Traditional Irish music continues to thrive. The latest revival of interest in Irish traditions has resulted in some amazing music.
The band Kíla combine Irish musical styles and instruments with elements of hip-hop, electronic music and other European and African folk music traditions.
Damien Dempsey sings about often difficult historical and contemporary topics in an apologetically Dublin accent.
Irish Musical Instruments
Traditional Irish music is not a single style. Under the umbrella term 'Irish music' sits lots of different styles and strands.
This variety of style is reflected in the diversity of instruments played. At an Irish music 'session' you could expect to hear one or more of any of the following instruments:
uileann pipes (a variant of bagpipes, prounounced ill-an);
fiddle (violin);
bodhrán drum (a handheld goat- or sheepskin drum, pronounced bow-rawn);
tin whistle;
flute;
accordion (sometimes called the 'squeezebox');
piano;
banjo;
bones (literally, a pair of animal bones, clacked together one-handed, often to the rhythm of a banjo. Often replaced by spoons.).
Where to Experience Irish Music With Us
Irish music remains a massive part of our Vagabond and Driftwood tours.
Siopa Ceoil in Dingle is one of our favourite spots. Guests love getting up close to live performers. Our VagaGuides have even been known to join in from time to time!
No matter where you're exploring Ireland, we guarantee you'll stumble upon live Irish music at some point. Ask your VagaGuide tour guide to recommend their favourite venue or musician.