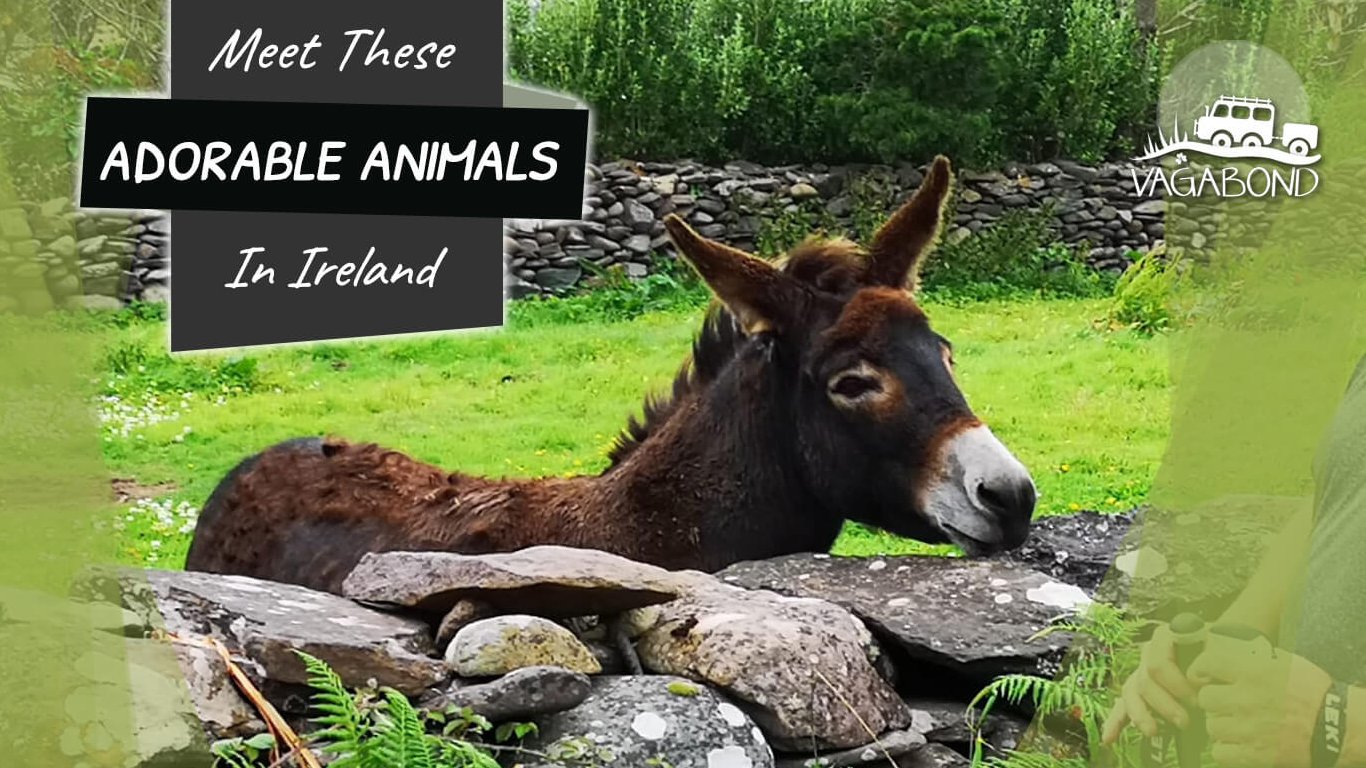 We treasure our domestic animals in Ireland. Strong rural and farming traditions mean that animals still play an important role in society here. Irish culture and history is also dotted with iconic and influential animals.
Here we've taken a look at 5 domestic animals that you're likely to meet while taking a small-group tour of Ireland.
🐕 Dogs
Dogs are one of the most common and important domestic animals in Ireland.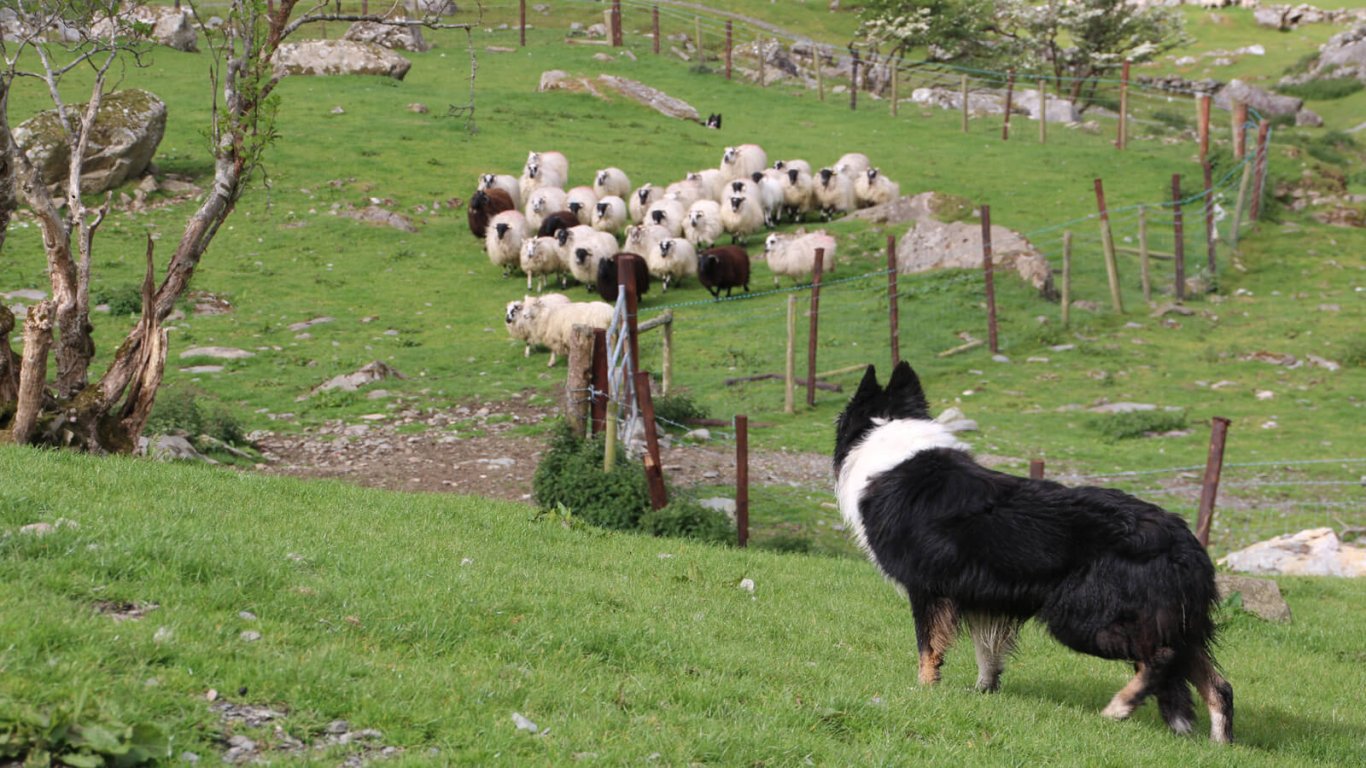 Why? Well, the obvious reason is the important role dogs play on Irish farms. Breeds such as Irish Collies and Shetland Sheepdogs were specifically bred for herding animals.
Dogs feature prominently in Irish mythology. The legends of warrior Cú Chulainn is known to all Irish kids. His name translates as 'hound of Culain.' He gained his name after killing the fierce hound of Culain. To atone for the act, Cú Chulainn guarded the owner's home until a replacement dog could be found.
If you love dogs (and animals in general), a visit to an rish sheep farm is a must for your Irish vacation. Not only do you get to see working sheepdogs in action, you may get to feed a lamb or even shear a sheep. You are sure to come away with golden memories and real insight into the lives of Irish farmers.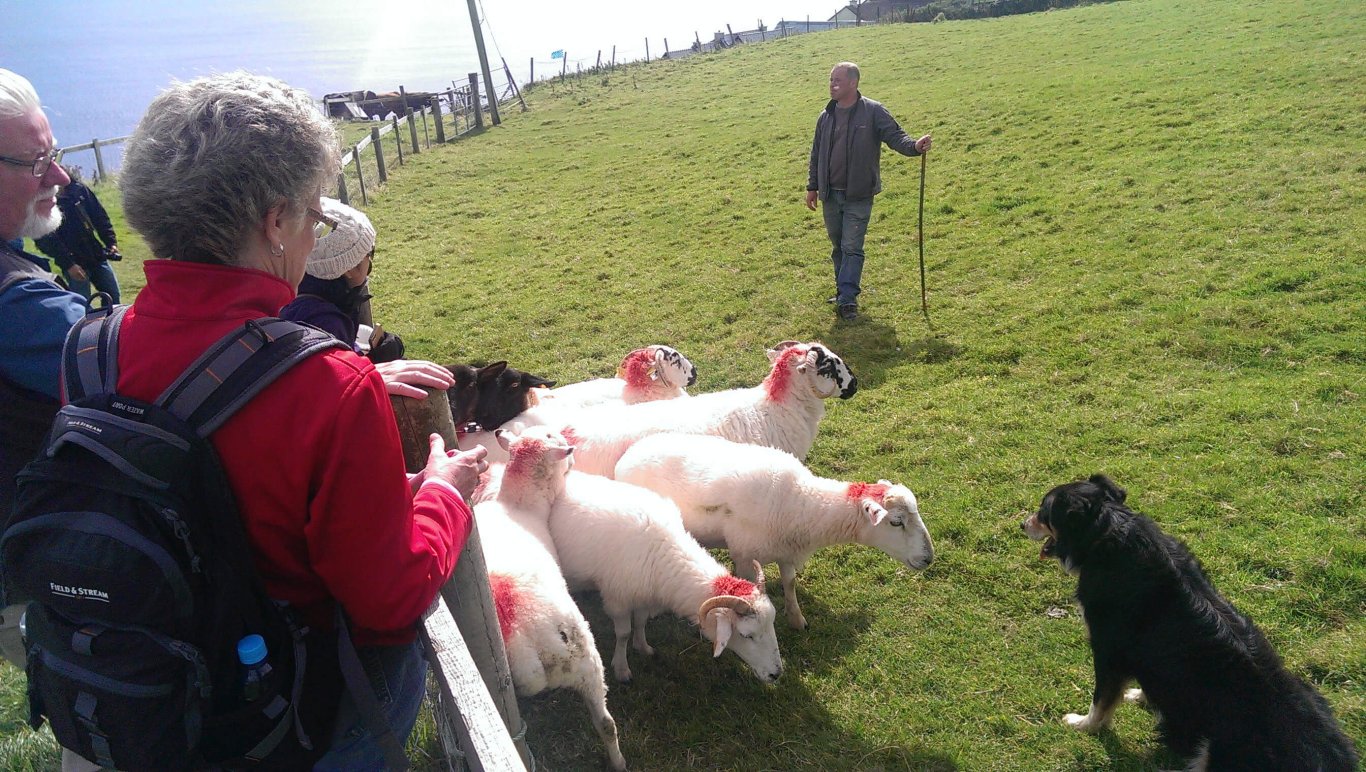 Some native Irish dog breeds include:
Irish Wolfhound
An ancient Irish dog breed, developed to hunt wolves. The Irish Wolf has been extinct for some time but the gentle giant Irish Wolfhound lives on.
Irish Setter
A 'gun dog' breed developed for retrieving game birds. Irish Setters have long, flowing coats that are typically auburn.
🐴 Donkeys
Donkeys are a common sight in Ireland. These friendly, sociable animals are most frequently met in rural areas.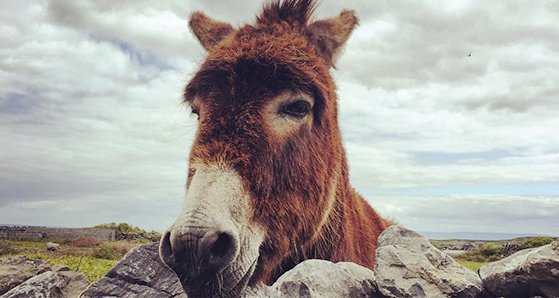 At first, you'll probably notice big, velvety ears poking over a dry stone wall; then a pair of sad-but-cute eyes peering through an old gate. Before you know it, you'll be feeding tufts of grass to your new best friend!
Donkeys were not always so frequently encountered in the fields of Ireland. The first reference to a donkey is from 1642. It wasn't until the 19th century that the donkey became common here.
Donkeys soon became one of the most common animals in Ireland. Within years, they could be found on nearly every farm. They are strong, versatile and hardy animals.
A typical farm use for donkeys in Ireland was to haul turf off bogs. This turf would then be used to heat homes.
We love bumping into donkeys on tour and sharing an apple with them.
🐑 Sheep
Where can you see sheep in Ireland?
This question crops up time and time again for our VagaGuides.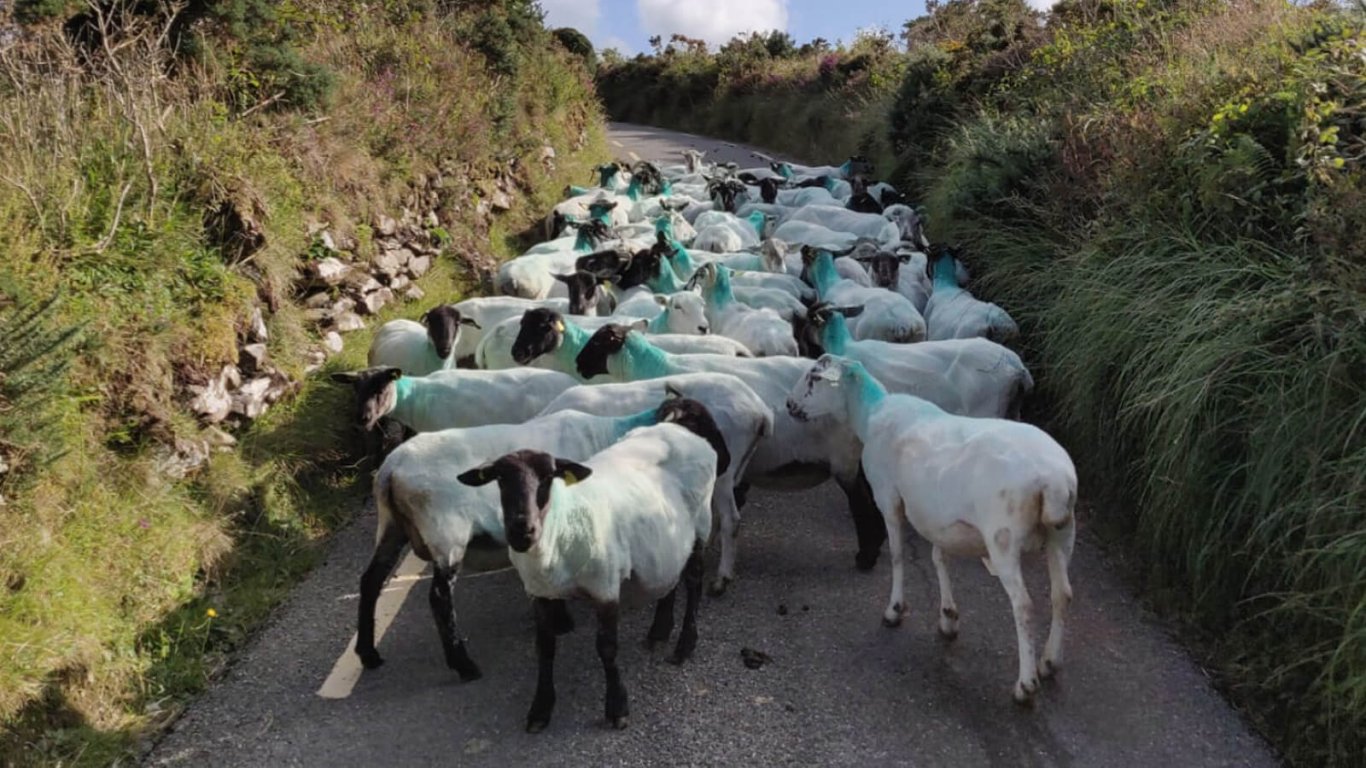 Luckily, these cute Irish animals are not hard to find. It's common when exploring the back roads of Ireland to encounter free-roaming sheep. Sometimes they even cause traffic congestion!
Another mystery for our guests is why Irish sheep tend to have brightly-coloured paint on their fleece. No, it's not an effort at contemporary art! The truth is that Irish farmers use colour coding to mark ownerships of their flocks. Red dashes belong to Farmer Murphy; blue dots to Farmer Kelly (and so on).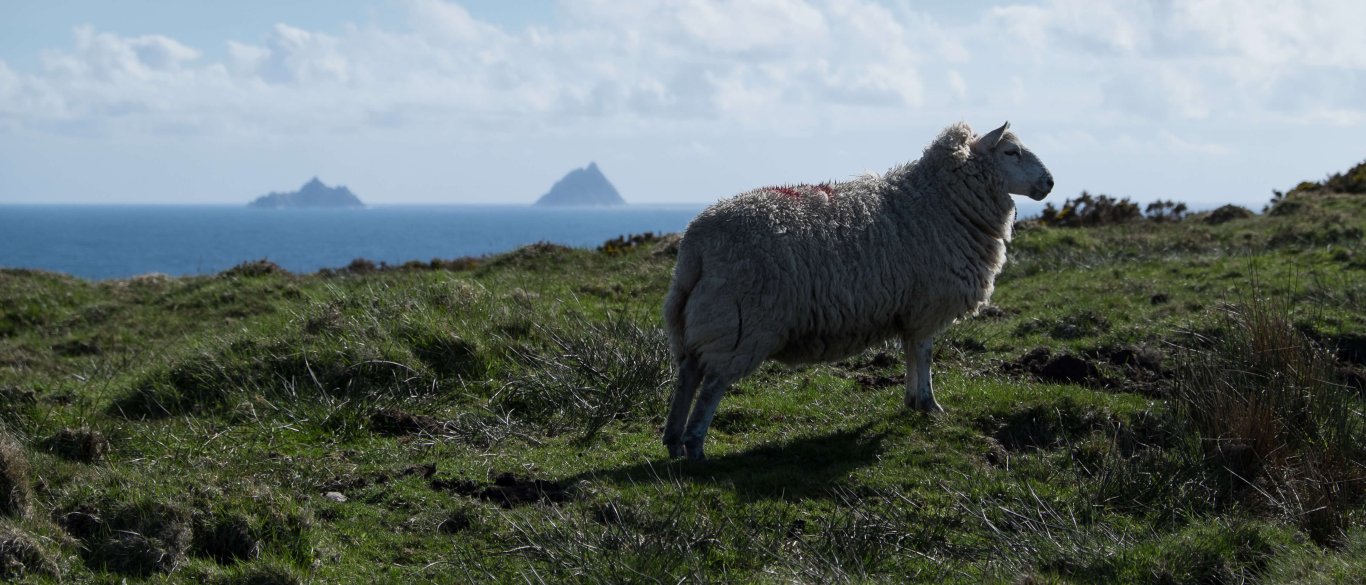 We are so obsessed with sheep in Ireland that we hold a special sheep census each year. The latest survey showed that 3.7 million sheep are roaming our fair isle!
In spite of these numbers, sheep farming in Ireland is not a prosperous occupation. Many Irish sheep farmers have been trading sheep for dairy cows in recent times. Our flocks tend to be small compared to international standards. 50% of Irish sheep flocks feature less than 50 ewes.
🐄 Cows
Cows are almost as common a sight in Ireland as sheep.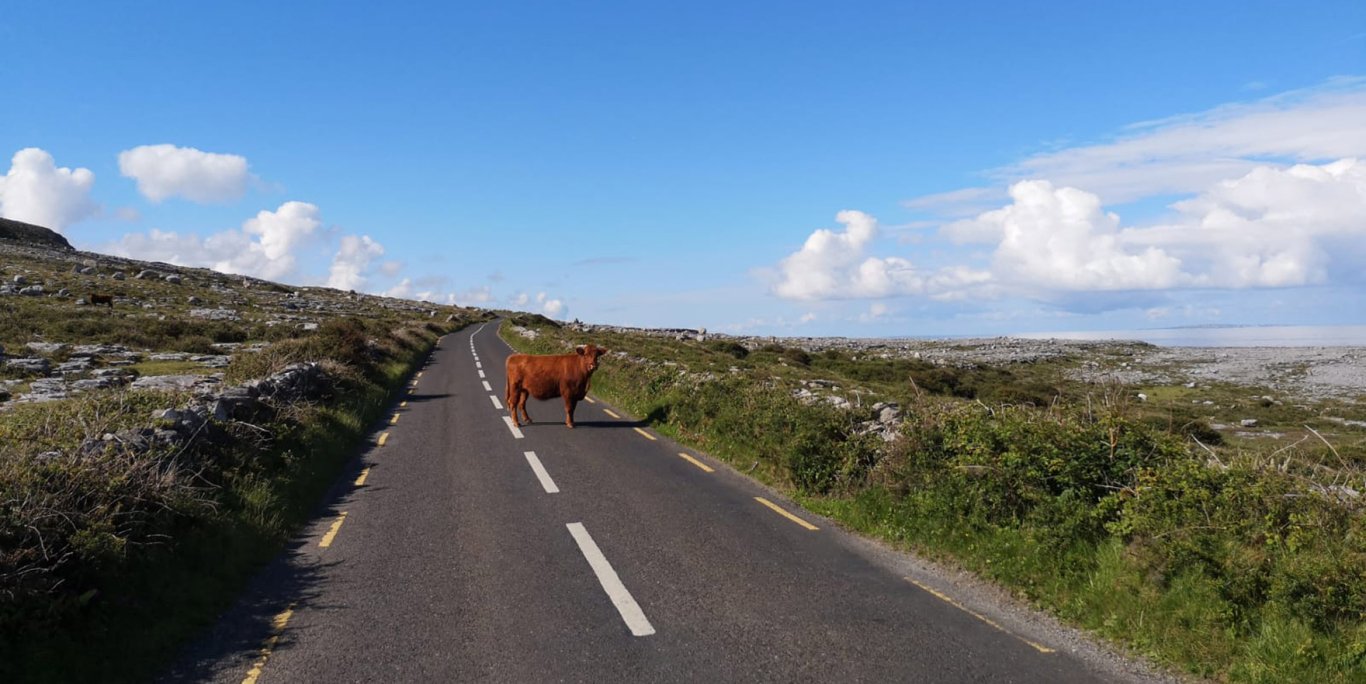 Rush hour for us in the Irish countryside often means our VagaTron tour vehicles getting stuck behind a herd of cattle on their way to the dairy.
Just like the other animals in Ireland list, cows have a long and deep association with Ireland. The first cows probably arrived from Europe around 6,000 years ago.
Cows became a symbol of prestige or wealth. They feature prominently in Irish mythology. The Cattle Raid of Cooley — known as The Táin — is one of Ireland's earliest epic works of literature. Its plot centres on the great Brown Bull of Ulster.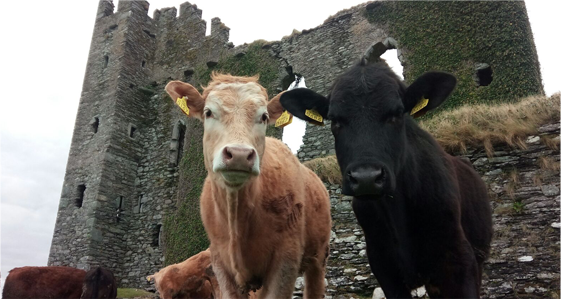 Today, there is slightly less cow rustling going on! Cattle are bred for either milk or beef on modern Irish farms. Ireland's mild climate and rich grasslands help dairy herds produce Ireland's famously rich milk, cream and cheese. Irish beef is equally good.
The black and white-coloured Friesian is the most common type of cow in Ireland; this adaptable breed can be used for both beef and dairy.
A special native Irish cattle breed to look out for is the Kerry Cow. Even if you don't bump into a Kerry, you can drop into Murphy's Ice Cream while in Dublin or Dingle. Its creamy texture comes from the especially creamy milk produced by the Kerry Cow.
🐎 Horses
For many visitors, animals in Ireland = horses, first and foremost.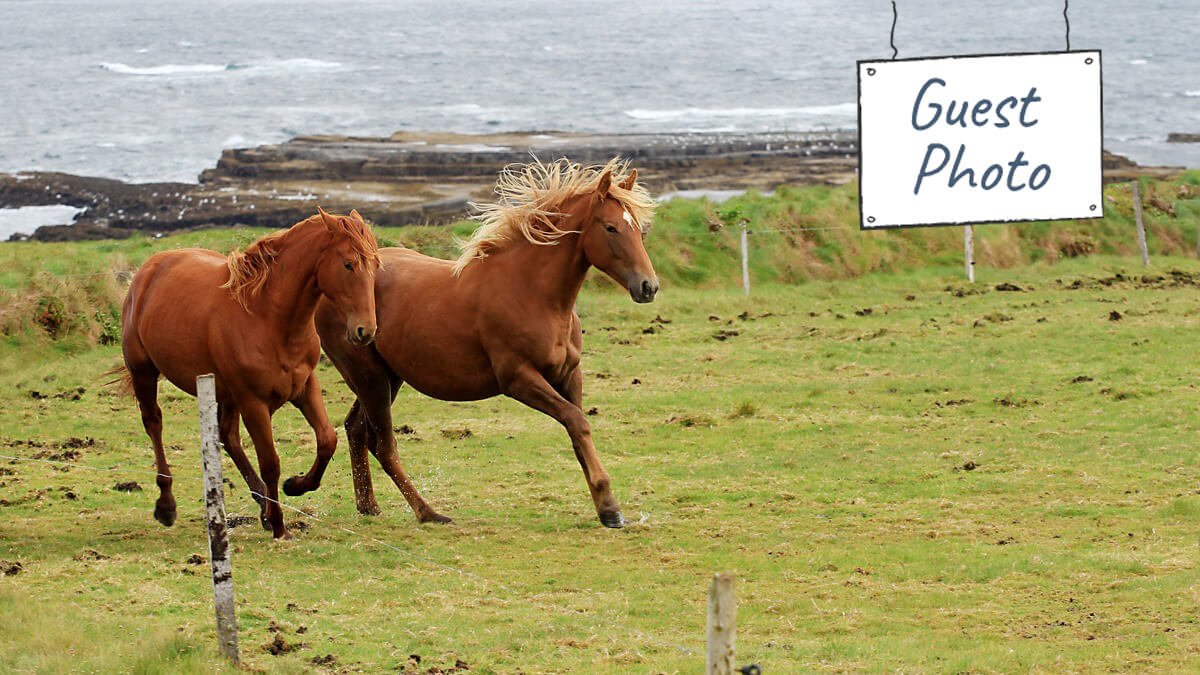 Be it an exhilarating horseback ride along an Atlantic beach or an exciting race featuring thoroughbreds, Ireland is synomonous with horses.
Travelling Ireland, it's almost impossible NOT to meet horses. You'll notice pet ponies in fields from coast to coast. Stud farms and racecourses are dotted all over the island.
Do you love horses? On all of our active Vagabond small-group tours of Ireland, you'll have the option to go horseback riding.
VagaGuide Denise recently wrote all about horseback riding in Ireland
Connemara Pony
The Connemara Pony is one of Ireland's most famous breeds of native horse. They are known for being hardy and sure-footed.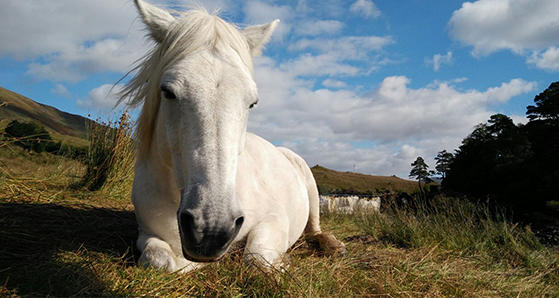 These qualities emerged due to the rocky and wild environment in the west of Ireland where the breed evolved. Connemara Ponies had to move quickly across rough terrain and survive on the little greenery they could find.
Some believe that the Connemara developed from Scandinavian ponies brought to Ireland by Vikings. Others maintain that the breed emerged when the Spanish Armada ran aground in Connemara in 1588. Their Andalusian horses ran loose. After breeding with the local horse stock, the Connemara was born.