Mark There are so many great reasons to come and explore Ireland. Its welcoming people, its fascinating history, but also its amazing scenery. Vagabond Tours has carefully chosen its routes so as to maximize Irelands spectacular scenery. Here is a list of what I believe are the top 5 scenic places we visit on tour.
1. Downpatrick Cliffs in County Mayo may only be a quarter the height of the famous Cliffs of Moher in County Clare, but the Cliffs of Moher receives more tourists in a day than Downpatrick Cliffs receive all year. There is something truly magical to wandering along Downpatrick cliffs with just the seabirds, sheep and fellow passengers for company.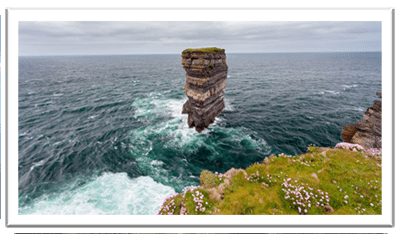 2. The Causeway Coastal Route is a 195mile scenic drive across Northern Ireland. Scotland is only 12 miles from Ireland so on a clear day the views from County Antrim across to Scotland are spectacular.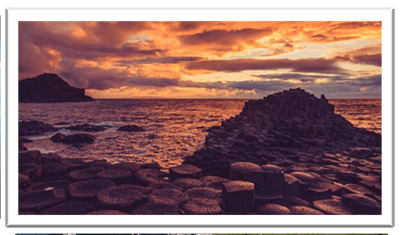 3. Stopping for a photo at Derryclare Island allows you to get the perfect picture that represents Connemara. With the rolling Twelve Bens mountains in the background, the lakes, the freshly cut peat. Facing you is a landscape that has changed little in thousands of years.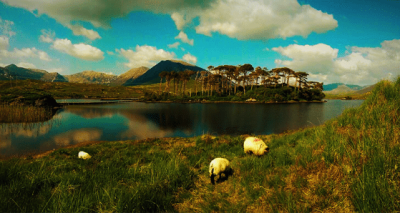 4. Gougane Barra is a truly magical spot. This U shaped glaciated valley is the source of the river Lee and its beauty and peacefulness has been attracting people since St Finbarr founded a monastery here in the 5th century.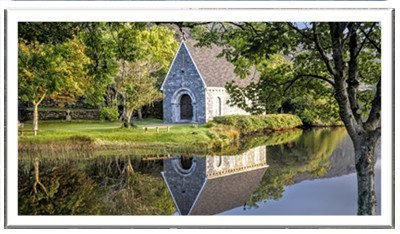 5. But when it comes to scenery its hard to top Kerry. From the first moment you enter into Kerry the scenery is stunning. It has to be the most scenic county in Ireland. And the Dingle peninsula is the most scenic part of Kerry. Driving the Dingle peninsula is like driving through a postcard. On a clear day, this is where you get to test your cameras battery life.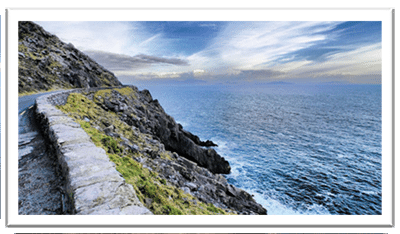 Mark Doherty has been working with Vagabond since 2008. Know for his great knowledge of Irish history and culture, as well as his story telling and singing. Popular among passengers, he consistently gets great reviews on Trip Advisor.
Find out more about our tour guides.