When it comes to touring Ireland, everyone has their own favourite time to visit.
Some prefer the summer months, while others like the cooler weather of spring and autumn/fall.
However, if you're looking for the perfect balance of weather, crowds and value, then May might just be the best month.
In this blog post, we'll take a closer look at why May is such a great time to visit Ireland.
🌤️ May In Ireland - Perfect Weather Conditions
One of the main reasons why May is a great time to visit Ireland is the weather.
The weather is usually settled and pleasant.
Not too hot, not too cool...
Temperatures in May typically hover between 10 and 15 degrees celsius. This converts to 50-59°F.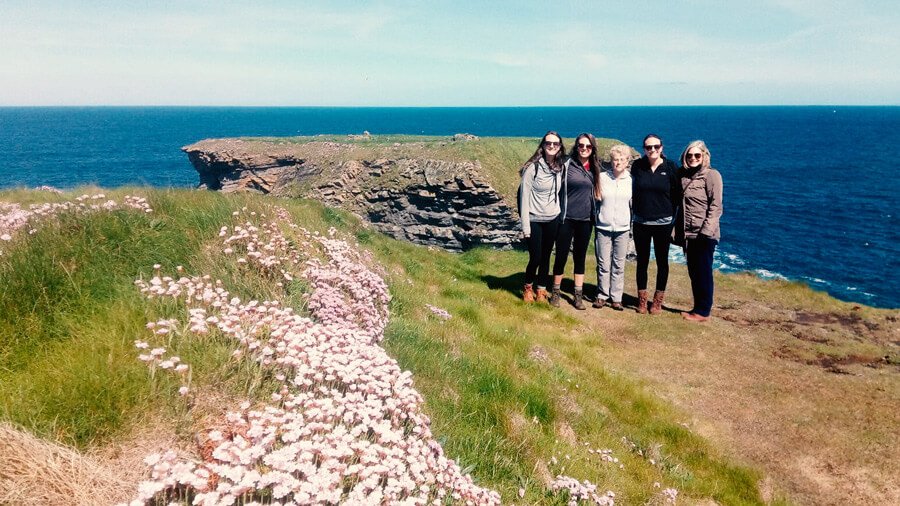 This range might sound cool to some. But it's an optimal temperature range for the outdoor and cultural activities on our small-group tours of Ireland.
While early morning and nighttime temperatures in Ireland can still be a teensy bit chilly in May, daytime temperatures are mild.
This means you can get out and enjoy the beauty of Ireland without having to deal with extreme heat or cold.
☔ How Much Does It Rain In Ireland In May?
There's less rainfall in May than in the summer months.
While rainfall is always possible in Ireland, you're less likely to get caught in a downpour while exploring the countryside in May.
😌 May in Ireland: Fewer Crowds
Another advantage of visiting Ireland in May is that you'll have fewer crowds to contend with.
In the summer months, popular tourist destinations in Ireland can become crowded.
Over-tourism not only carries negative impacts for the environment, it makes it difficult to fully enjoy your experience.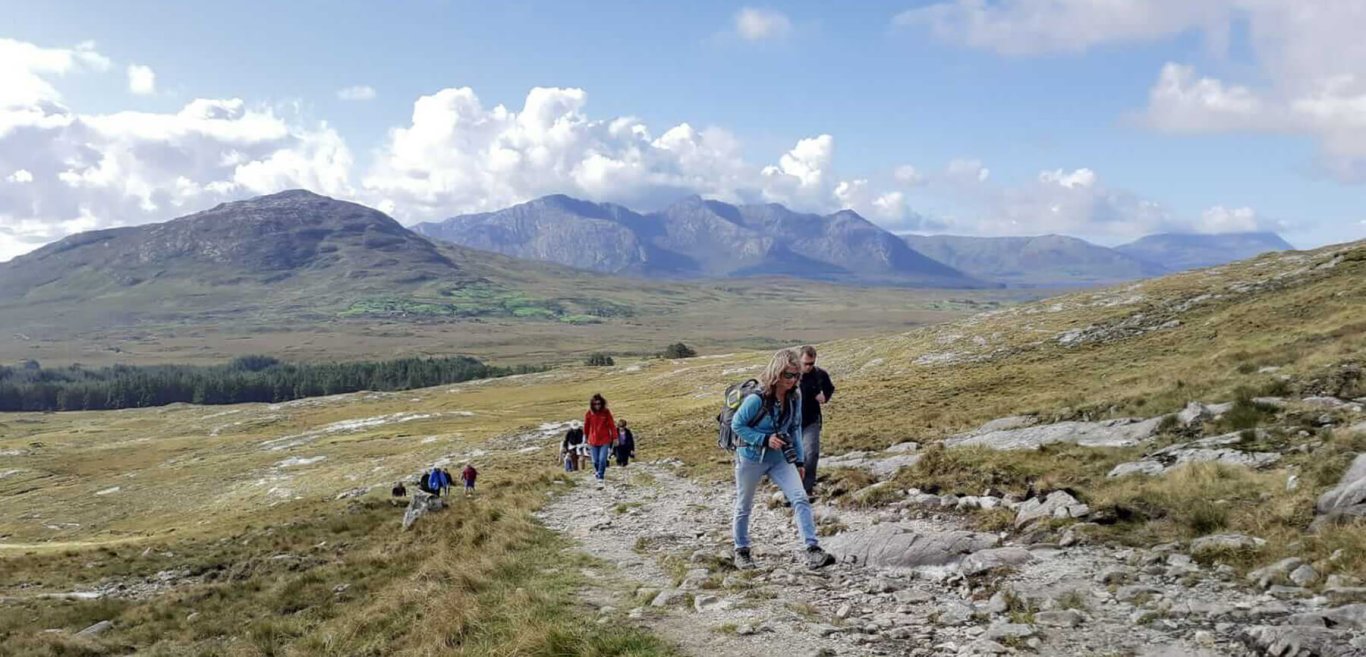 In May, the total number of people visiting Ireland are much smaller.
This means you'll be able to explore Ireland's beautiful sights without having to elbow your way through throngs of visitors.
With our off the beaten track ethos and expert team of VagaGuides, you'll be able to take your time and savour each experience.
🐑 Magic May Experiences
May is also a great time to take advantage of the many cultural experiences that Ireland has to offer.
Whether you're interested in touring a genuine Irish farm, sampling sustainable local cuisine or learning about Ireland's rich history at its countless castles, May is a great time to do it all.
There are many festivals and events that take place in Ireland in May.
These include the Burren Slow Food Festival and the West Waterford Festival of Food.
Plus, in May, you'll have ample opportunity to see Ireland's beautiful wildflowers in bloom.
May in Ireland truly has to be seen to be believed!
🚐 Small-Group Tours in May
If you're looking for an even more personalised experience, then a small-group tour of Ireland is the way to go.
The intimate setting of a small-group tour allows you to connect with locals and learn about the uniquely Irish character and way of life
With our award-winning range of small-group tours, you'll also have the chance to visit places that lie off the beaten path.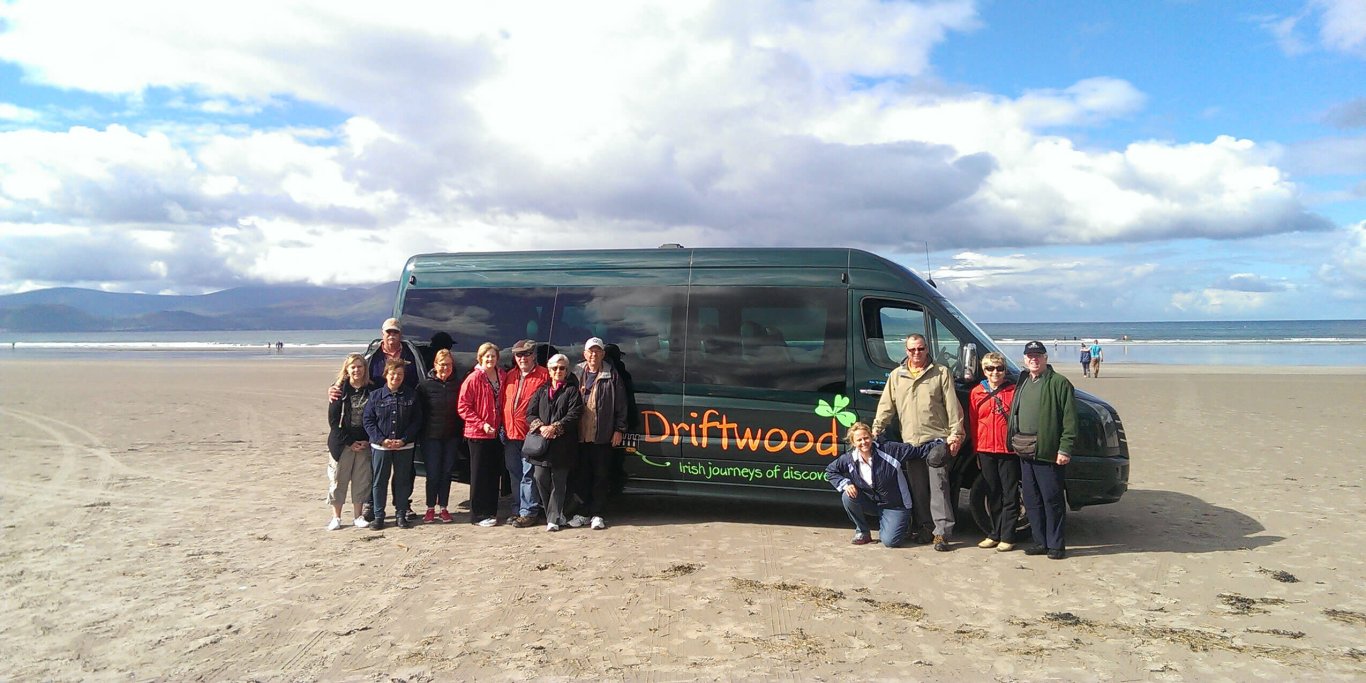 You'll be able to ask direct questions from your VagaGuide and get more personalised attention.
Not sure where to start?
We'd recommend the 7 Day Vagabond Magnetic North Adventure Tour.
We guarantee that you'll be amazed by the Northern Irish coastline, the engaging history of Belfast and Derry/Londonderry and the ruggedness of Donegal and the rest of the northwest.
🧳 What To Pack For Ireland In May
👚 1-2 changes of informal, comfortable clothes – Evening dress in Ireland is casual; there's no need to pack formal wear.
👕 2-3 T-Shirts
👔 1–2 long-sleeved blouses or shirts – These are good for cooler evenings and to protect your arms against the sun's rays.
🩳 1 pair of shorts
🧶 1 medium weight, long-sleeved layer - Fleece material or a cotton pull-over.
🧥 1 lightweight and good quality waterproof jacket - Ideally the material will be Gore-Tex or PVC-coated nylon.
😎 A wide brimmed hat and sunglasses.
🩱 1 swimsuit – For swimming pools/hotel spas or if you're taking part in watersports.
🌦️ A pair of lightweight, rainproof pants – they dry quickly!
✅ Conclusion: Is May The Best Time To Visit Ireland?
Overall, if you're looking for the best time to visit Ireland, then May is an excellent choice.
With a great chance of sunshine, fewer crowds than summer and magical experiences a-plenty, you're sure to have a wonderful time exploring Ireland during May.
And if you really want to make the most of your precious vacation time, then consider taking a small-group tour to get an even more personalized experience.
May your dream Ireland vacation come true!