Enjoy fantastic food, friendly people and the relaxed pace of life that only Ireland has to offer. Visit Ireland's amazing cities - Belfast, Galway, Dublin, and Cork.
This mystical, magical land is full of romance and beauty.
Expect magnificent vistas around every corner and a warm welcome in every town and village.
Steeped in ancient cultures, awash with tall tales and magical folk, read on to find out why only in Ireland can you have the perfect honeymoon experience.
Magic Places and Magic Moments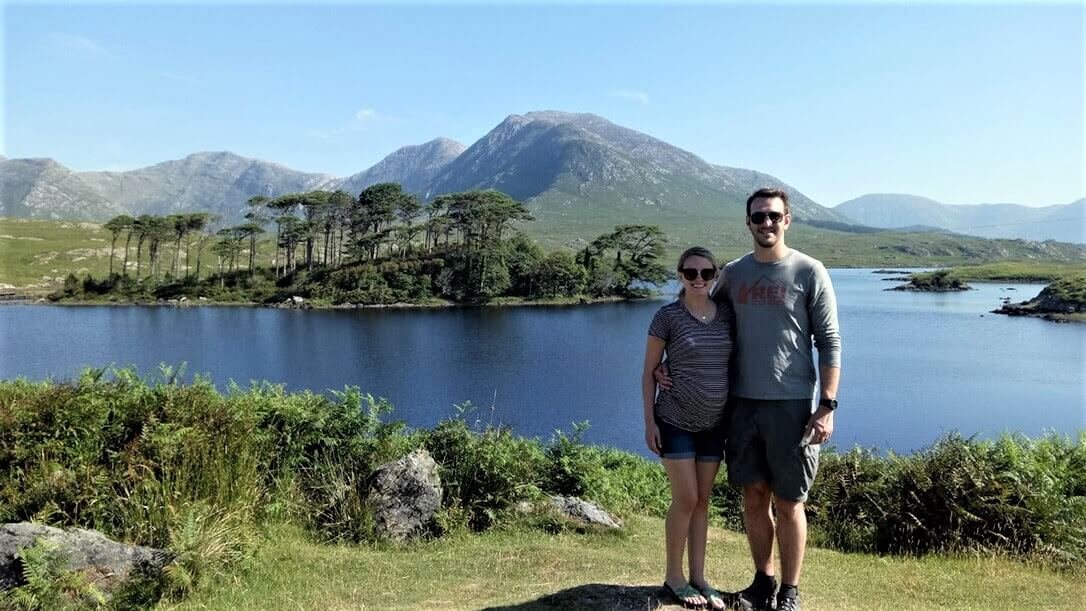 Ireland offers some amazing experiences. Depending on which Vagabond or Driftwood tour you take, you'll have the chance to visit some unique destinations and create memories that will last a lifetime.
Capture the moment at the jaw-dropping Cliffs of Moher
Visit Belfast City the home of the Titanic to have your very own Jack and Rose moment!
Skip along the magical stepping stones at the Giant's Causeway, a UNESCO World Heritage site.
Visit the Skellig Islands, this remote early Christian island outpost, UNESCO World heritage site and more recently home to Luke Skywalker and The Last Jedi.
Kiss the Blarney Stone
Stroll a deserted beach on the Wild Atlantic Way
"What a perfect place for a honeymoon! I cannot say enough about the amazing experience we had on the Vagabond tour "

Ashley K, TripAdvisor
Unique Romantic Adventures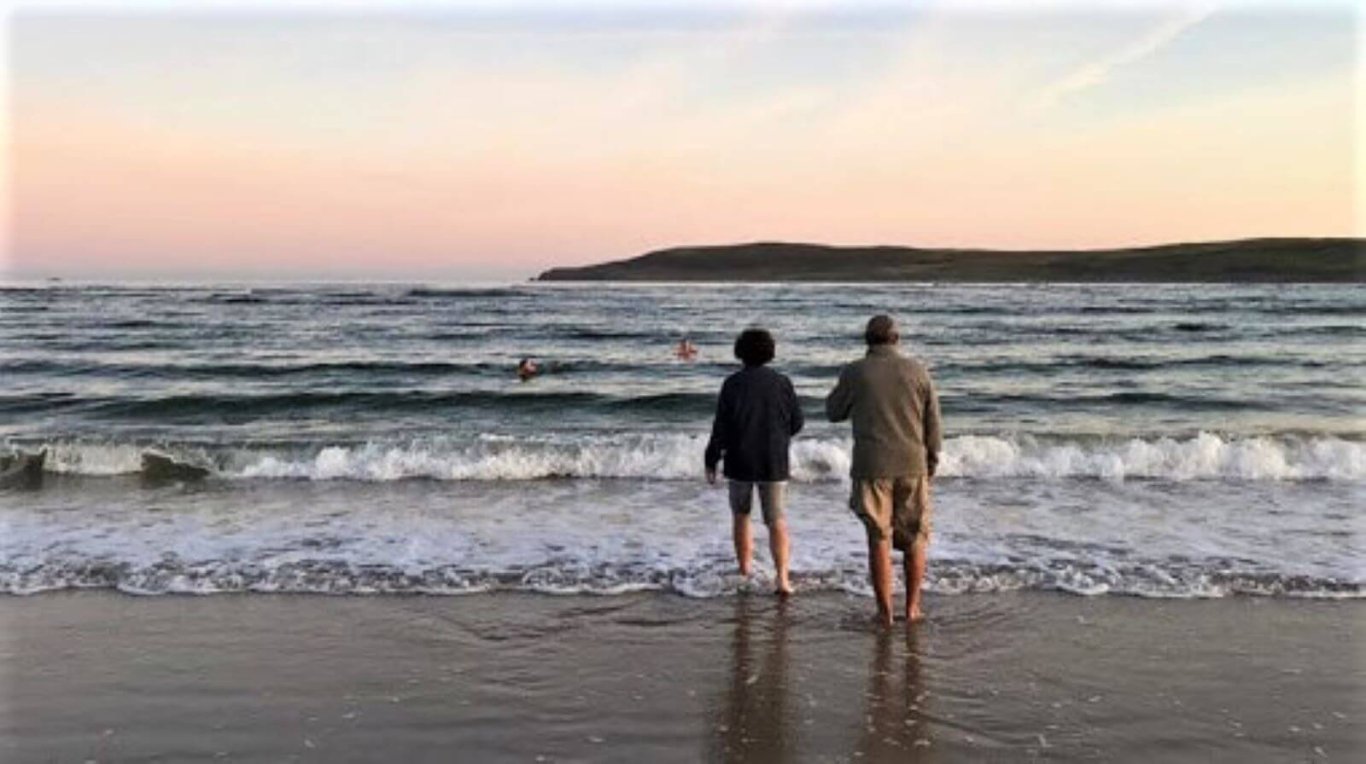 Now is the time for sharing a once in a lifetime experience together. Mark your honeymoon by doing something special. Take another leap of faith! On a Vagabond tour, you can experience…
Horseback Riding on an empty beach
Kayaking or rowing a traditional Irish boat in Dingle Harbour chaperoned by the resident dolphin (I kid you not!)
Hiking Ireland's lush green countryside
Biking in Killarney National Park.
Surfing along the Wild Atlantic Way
Get up close and personal with some eagles, hawks and owls on a Falconry Experience
All of this in one week!? Ireland really could be the perfect honeymoon destination.
Easy Does It - Relax On Your Honeymoon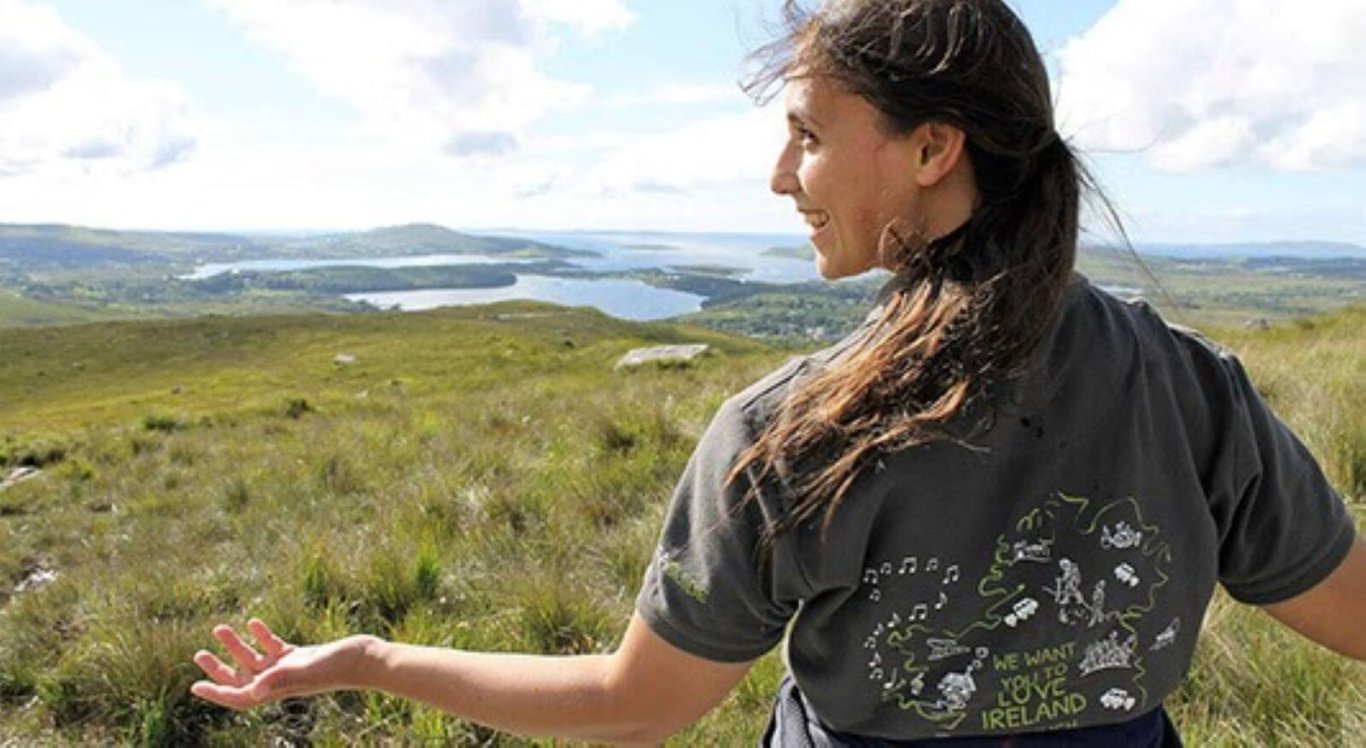 Ireland is not a large country by comparison to others in Europe.
The island has a relatively small population (approx 8 million).
Rumour has it, you could fit 10 Irelands into Texas! And just like Texas, Ireland is a unique destination.
So in just seven days, you can cover a lot of ground and see a great variety of amazing things without wasting any of your precious honeymoon days getting from place to place.
Let Your VagaGuide Take Care Of It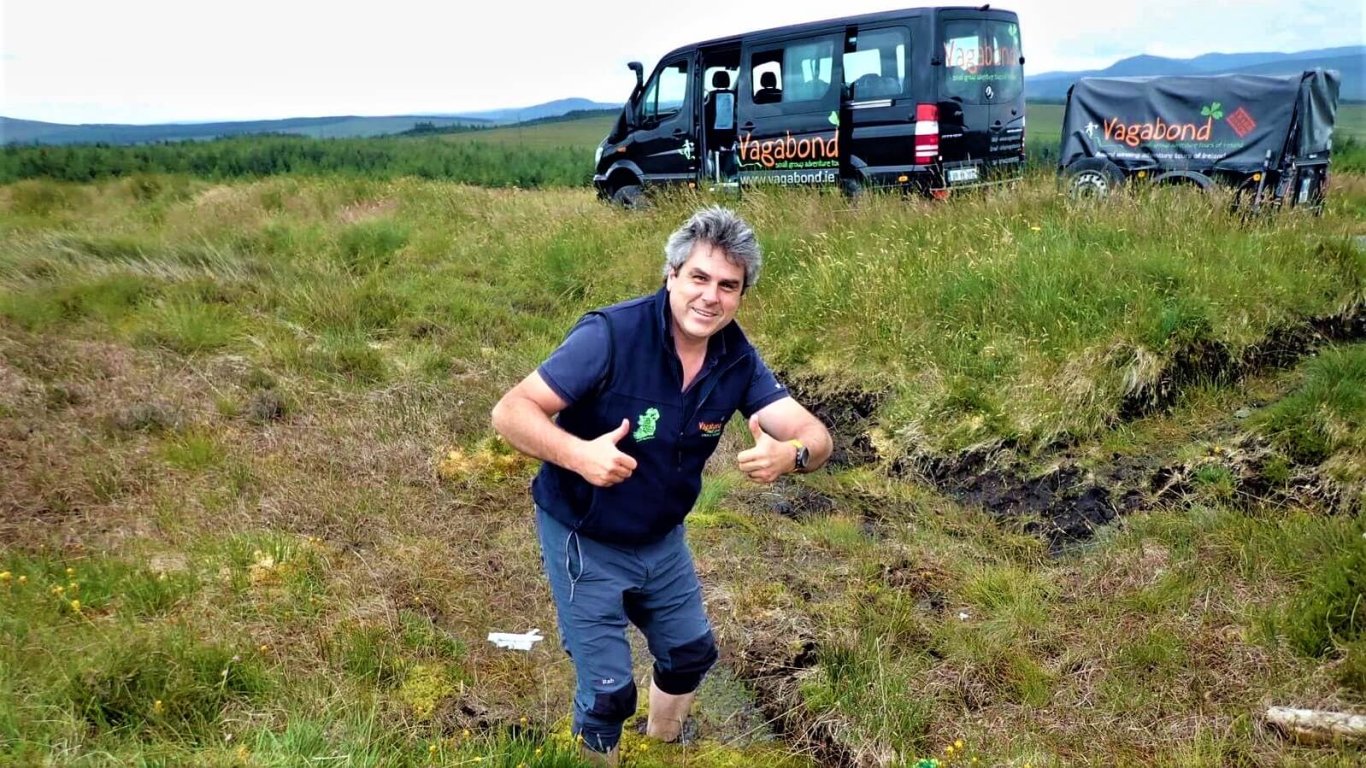 The great thing about having your very own VagaGuide is that you get to make the most of your holiday without having to concern yourself with the logistics.
Both of you get to just kick back together. Enjoy quality time as you skip, hop, dance, drink and eat your way around Ireland in the safe and experienced hands of some of the best tour guides in the universe.
Our highly-trained tour guide team know the best out-of-guidebook hidden gems and secret hotspots loved only by locals.
Bring your honeymoon alive with the local insight and knowledge of our VagaGuides. They love nothing more than to share their passion for this great little part of the world and ensure you have the perfect honeymoon in Ireland.
Find out more about Vagabond's world-class tour guides
Stay In A Romantic Castle
Nothing says romance like a castle. Kings and queens; princes and princesses; knights in shining armor; now is the time for your fairytale honeymoon dreams to come true.
With over 3000 castles in Ireland, you have plenty to choose from.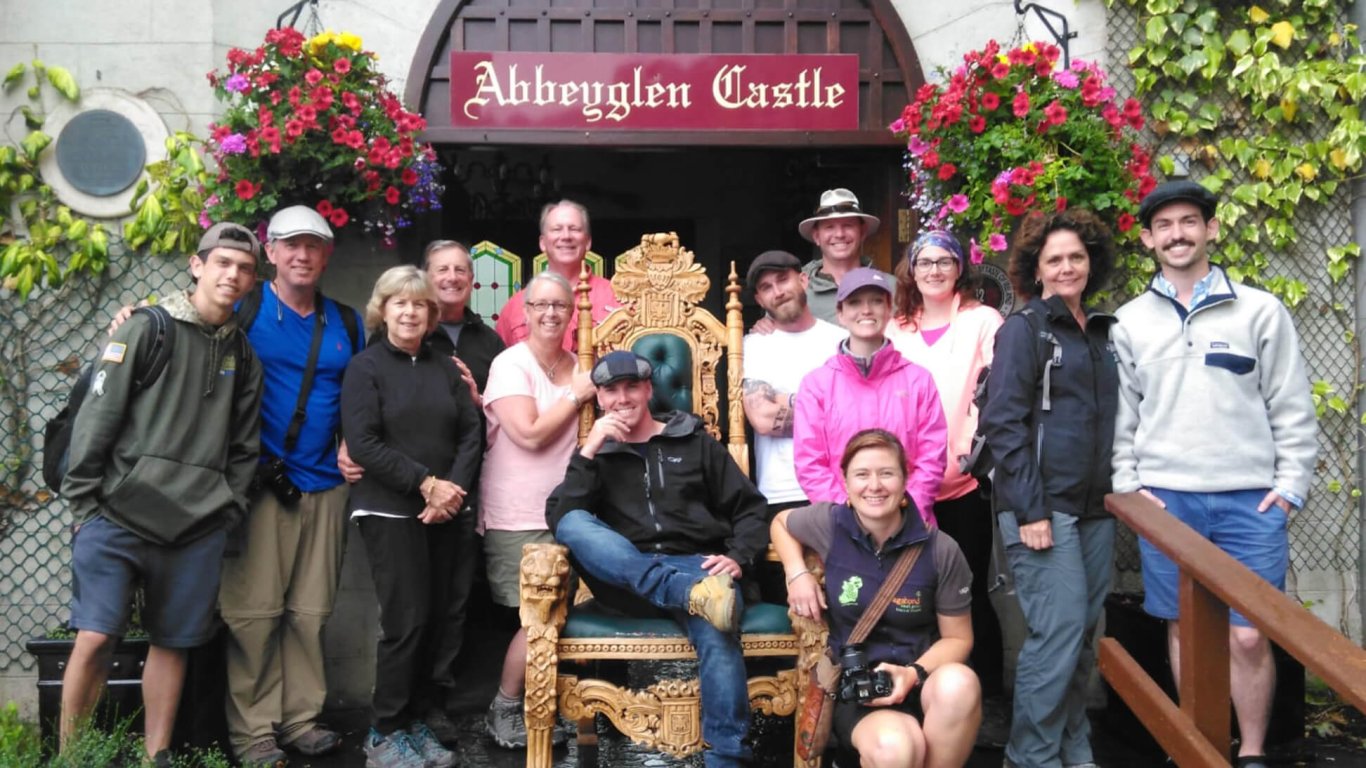 Stay in the Abbeyglen Castle Hotel, a venue bursting with olde world charm and character; located in beautiful Connemara.
Or choose Ballyseede Castle Hotel in Kerry, where you'll be welcomed by the resident Irish wolfhound.
Or even a magnificent stately home such as Mount Falcon Estate and Spa in Mayo.
Feel free to treat yourself to some of Ireland's finest castle hotels before and after your tour too.
Check out our Castles and Kingdoms tour for more information.
Fantastic Honeymoon Food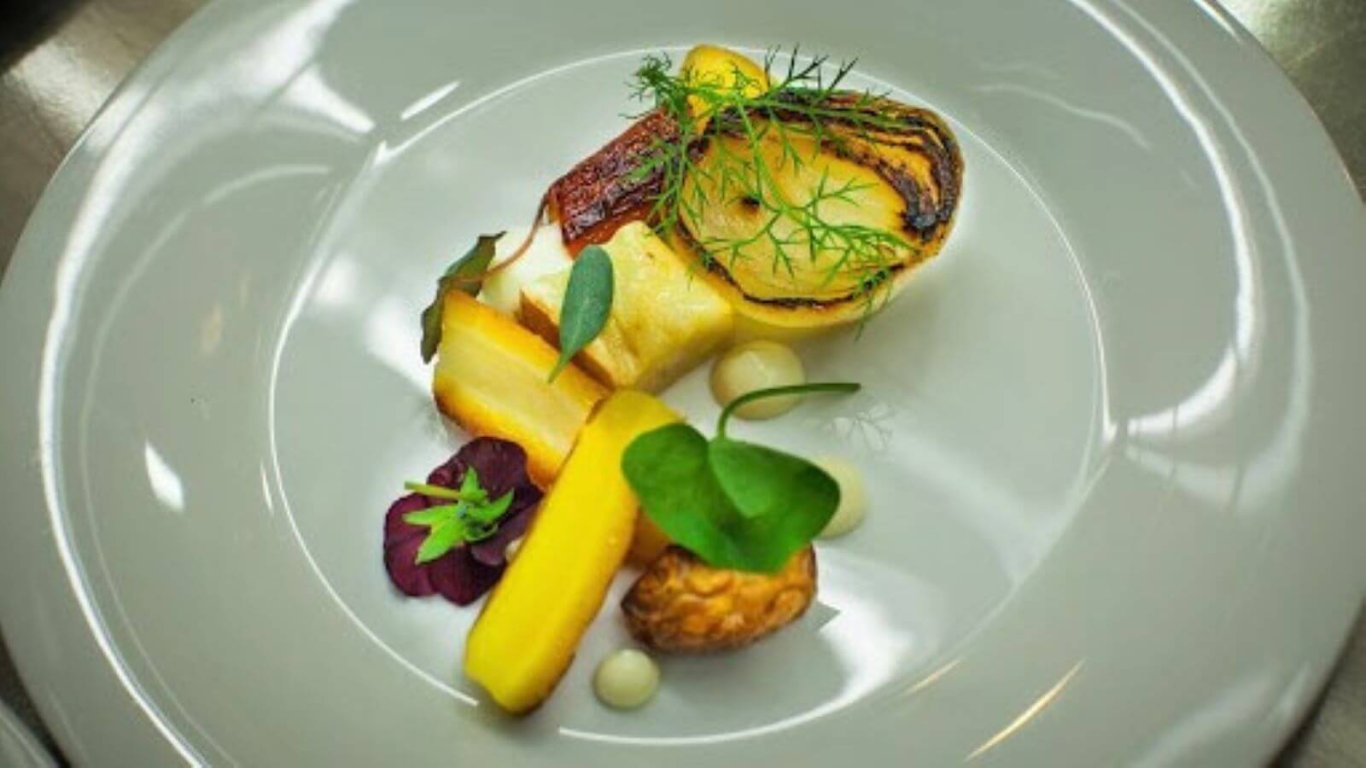 Have you heard the buzz about Irish food? This lush green land has undergone an amazing food revolution in recent times.
Irish menus shine with the very best locally-sourced ingredients.
Taste the freshest fish, most succulent meats, world class cheese, cream and milk, as well as the most wholesome organic fruit and vegetables in the world.
Michelin-starred restaurants and culinary destinations like Galway, Kinsale and Dingle offer plenty of choice for that perfect romantic dinner.
The perfect place to enjoy a romantic candlelit meal for two.
Irish food is SOOO good.
Indulge your foody fantasies all over Ireland!
Combine Ireland With Europe For The Perfect Honeymoon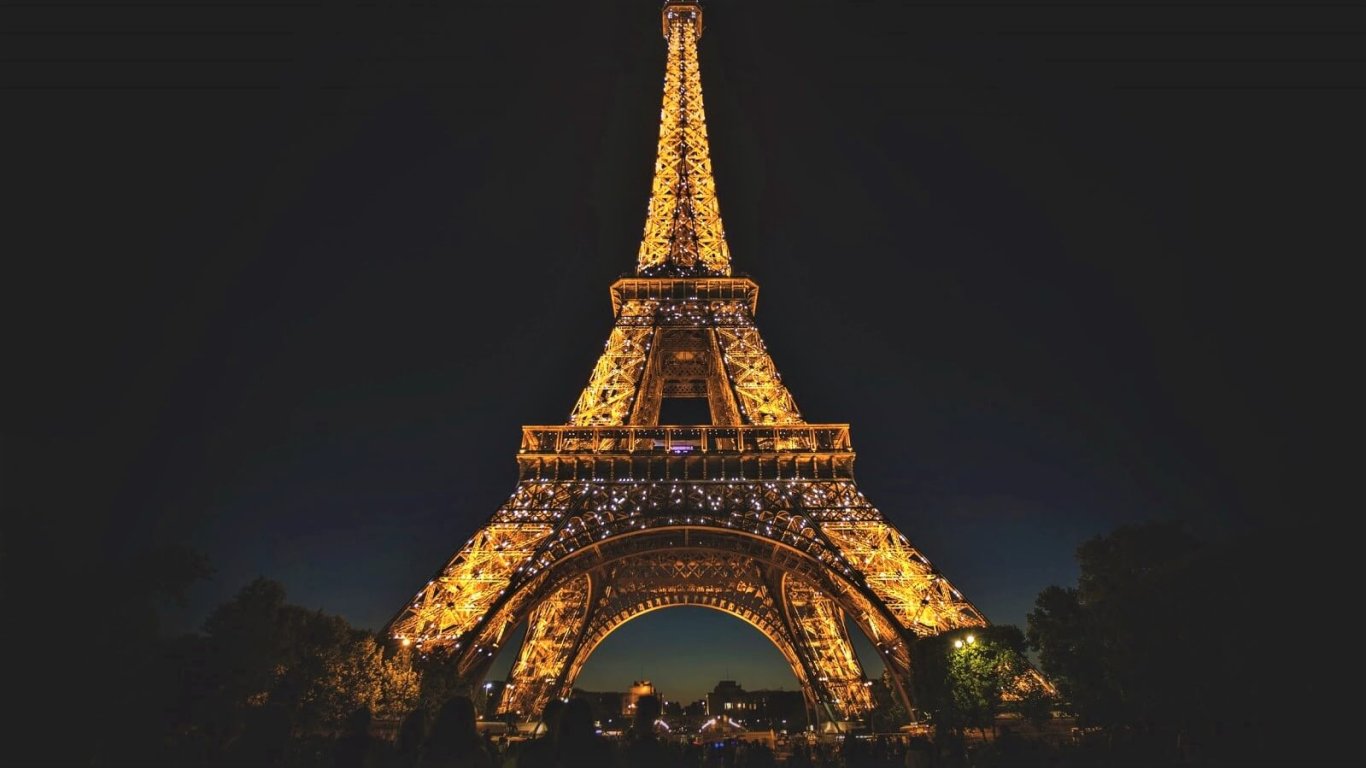 The beauty of Ireland is that for travellers from North America it is easy to add on that romantic city break you have always dreamed of.
Have you ever dreamed of…
A kiss under the Eiffel tower?
The perfect romantic meal in Rome?
Exploring the passion of Barcelona?
A week on a magical Greek island?
All of these destinations are just a short well served flight from Dublin. Allowing you to combine a taste of romantic Europe with the wilds of Ireland for that perfect Honeymoon. There are daily flights from Dublin to most major European cities.
| | | | | |
| --- | --- | --- | --- | --- |
| Departure | Arrival | Flight Time | Aerlingus | Ryanair |
| Dublin | Rome | 3 Hours | Daily | Daily |
| Dublin | Paris | 1Hr 45mins | Daily | Daily |
| Dublin | Barcelona | 2 Hr 30 mins | Daily | Daily |
| Dublin | London | 1Hr 15mins | Daily | Daily |
Friendly People And A Relaxed Way of Life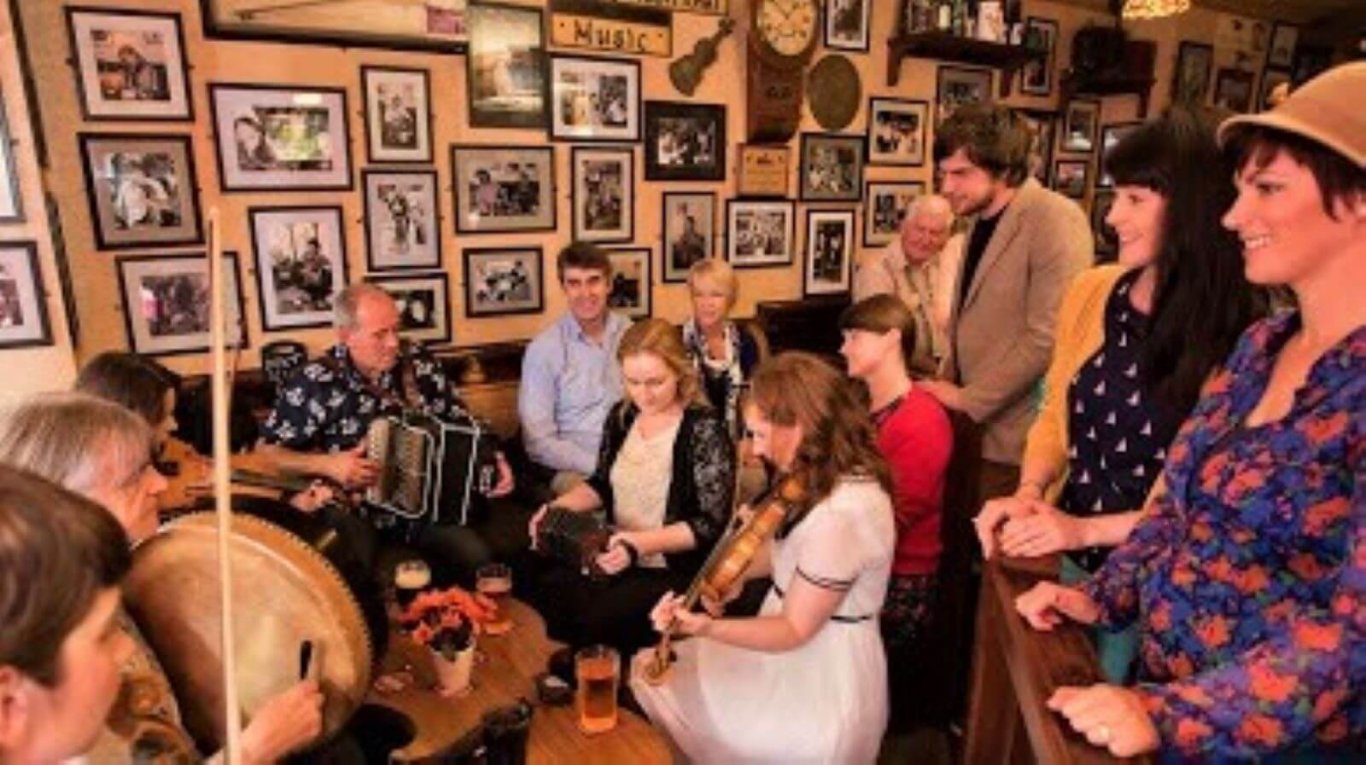 Vagabond and Driftwood tours allow for plenty of free time while on tour.
Almost every evening you are free to do as you please. In towns like Dingle, Clifden, Kinsale and Kenmare you are free to explore and mingle with the locals.
So seek out the perfect restaurant or snuggle into that cosy pub with some creamy pints of Guinness and enjoy chatting with the regulars or just have some quality time for the two of you.
Take the time to soak up the unique intimate atmosphere that surrounds you. Before you know it you'll be arm in arm and dancing on the tables!
Trace Your Family Roots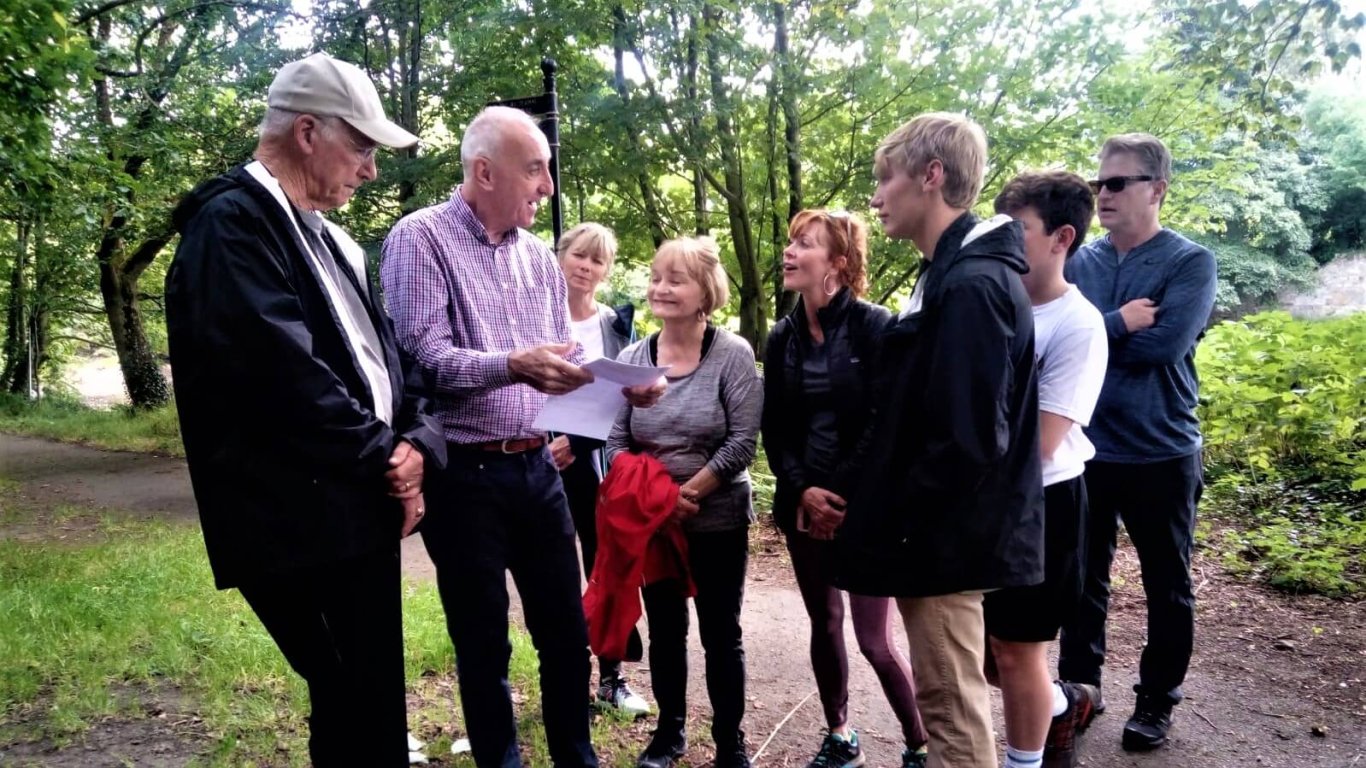 Welcome home! With 70 million people claiming some form of Irish descent you're in good company.
We reckon everybody has a little bit of Irish in them. With a little help from us we can track down your roots and possibly visit the area where your Irish family came from.
Find out more about how you can trace your family roots
Star In Your Very Own Romantic Comedy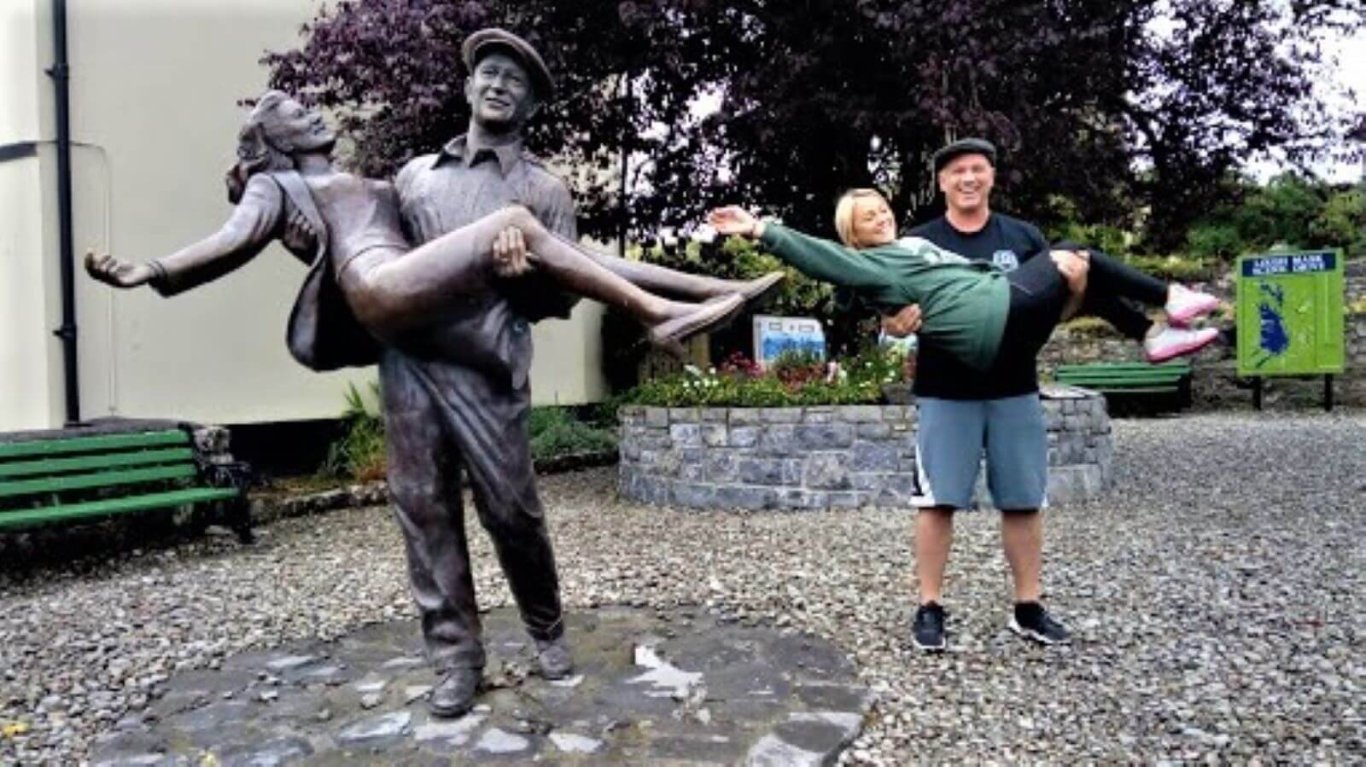 Did you know that Ireland is the backdrop for some of the world's most popular romance movies?
Leap Year ( Dublin, Connemara and Wicklow)
PS I Love you ( Dublin and Wicklow)
Brooklyn ( Wexford)
Once ( Dublin )
The Quiet Man ( Cong in Mayo)
Marley and Me ( Connemara)
Create your own romantic movie in this magical land and discover movie locations from Wicklow to the wilds of Kerry on the west coast. Visit the village of Cong in Connemara, the location of the original romantic comedy movie, The Quiet Man starring John Wayne and Maureen O Hara or drop into Whelans Pub in Dublin where scenes from Leap Year were filmed.
Find out more about famous movies and TV shows filmed in Ireland
Visit The Best Cities In Ireland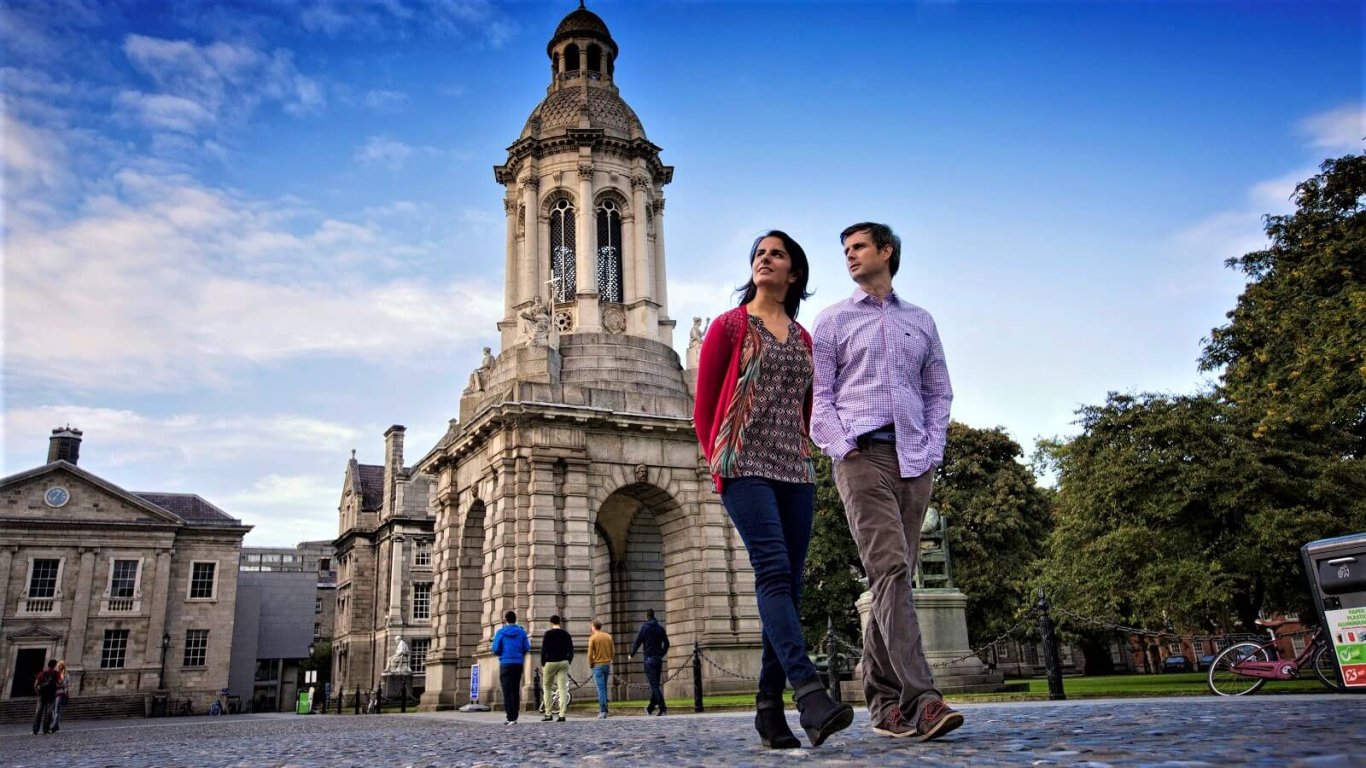 Ireland has a great variety of small cities to visit offering incredible dining experiences after a long day exploring the history and culture of these ancient iconic cities.
Dublin - History, Art Music, pubs, restaurants, theatre, nightlife, shopping...this city has it all.
Cork - Culture, Food, Craic, Music, and spirit, you will find it all in Cork City.
Belfast - History, Drama, Nightlife, Pubs and people, a truly unique city.
Galway - Capital of culture, vibrant, young, positive and beguiling. A city that always leaves you wanting more...
Find out more about some of the best cities in Ireland
To find out more about the best honeymoon destination in Europe, contact Ciara or Emma at enquiries@vagabond.ie