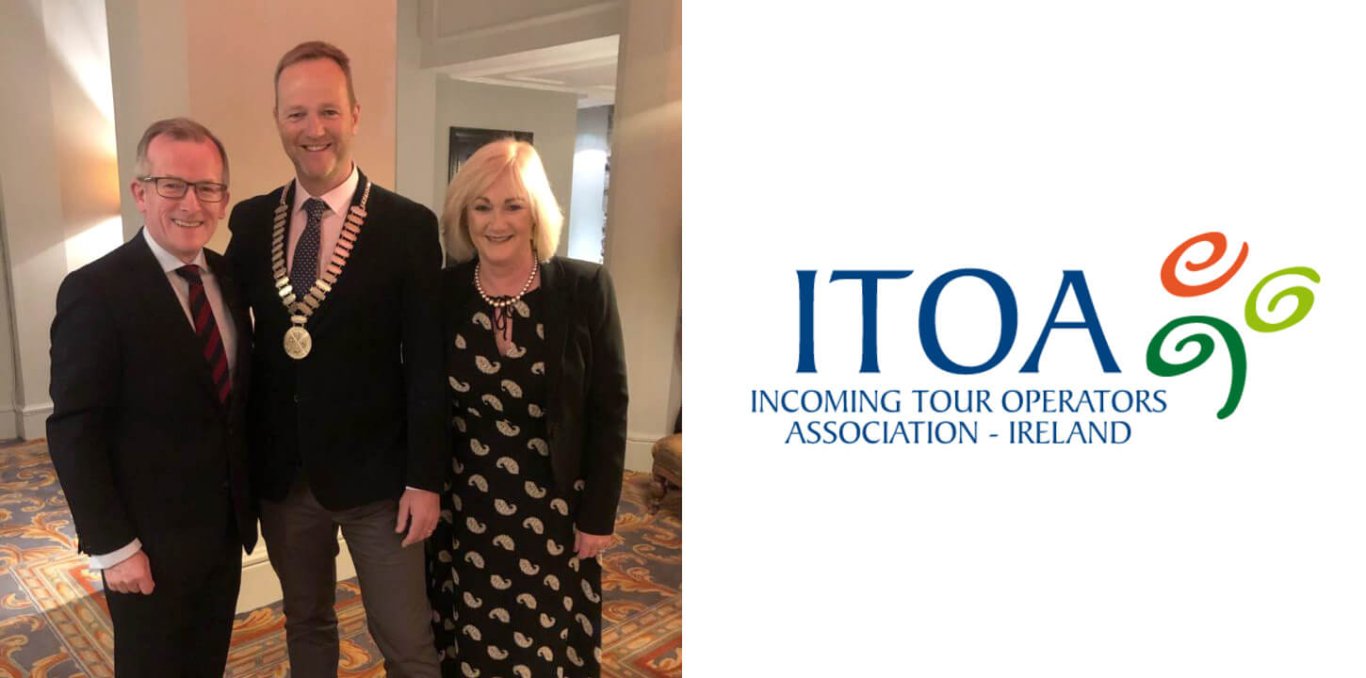 We're extremely proud to announce that Rob Rankin, our co-founder and Managing Director, is the new incoming president of the Irish Tour Operators Association (ITOA).
What is the ITOA?
ITOA is comprised of 32 of Ireland's leading inbound tour operators. The ITOA membership collectively deliver 750,000 visitors to the island of Ireland from around the globe. These inbound tour operators provide different vacation types; group touring, individual holiday, self-drive programs as well business to every part of the country.
Founded in 1978, ITOA works in close collaboration with Irish tourism bodies including:
The ITOA is a member of the Irish Tourism Industry Confederation.
Honoured
Calling ITOA, "undoubtedly one of the most respected associations in Ireland tourism," Rankin said he was honoured to be appointed president of the board he has served on since 2014.
"As with any time in business, we do face challenges such as uncertainty around Brexit, international security concerns and, of course, we need to advance towards a more sustainable business model. So I can't imagine there will be a dull moment in the next 2 years…"
Of course, Vagabond Small-Group Tours of Ireland is no stranger to being honoured. In 2019, we received two Irish Tourism Industry Awards:
Ireland's Best Ancient East Tourism Experience (Under 25k)
Ireland's Best Environmental Tourism Innovative