You may be wondering, 'is Ireland safe place to travel independently?' or 'can I be safe and enjoy travel in Ireland going solo?'.
My discovery has been that it's actually very rewarding to travel without having someone else along.
Granted, there are times when a travel partner is a good thing. But it's not required to have an adventure.
Like me, you may find that traveling solo gives you a wonderful experience.
Why I Wanted To Tour Ireland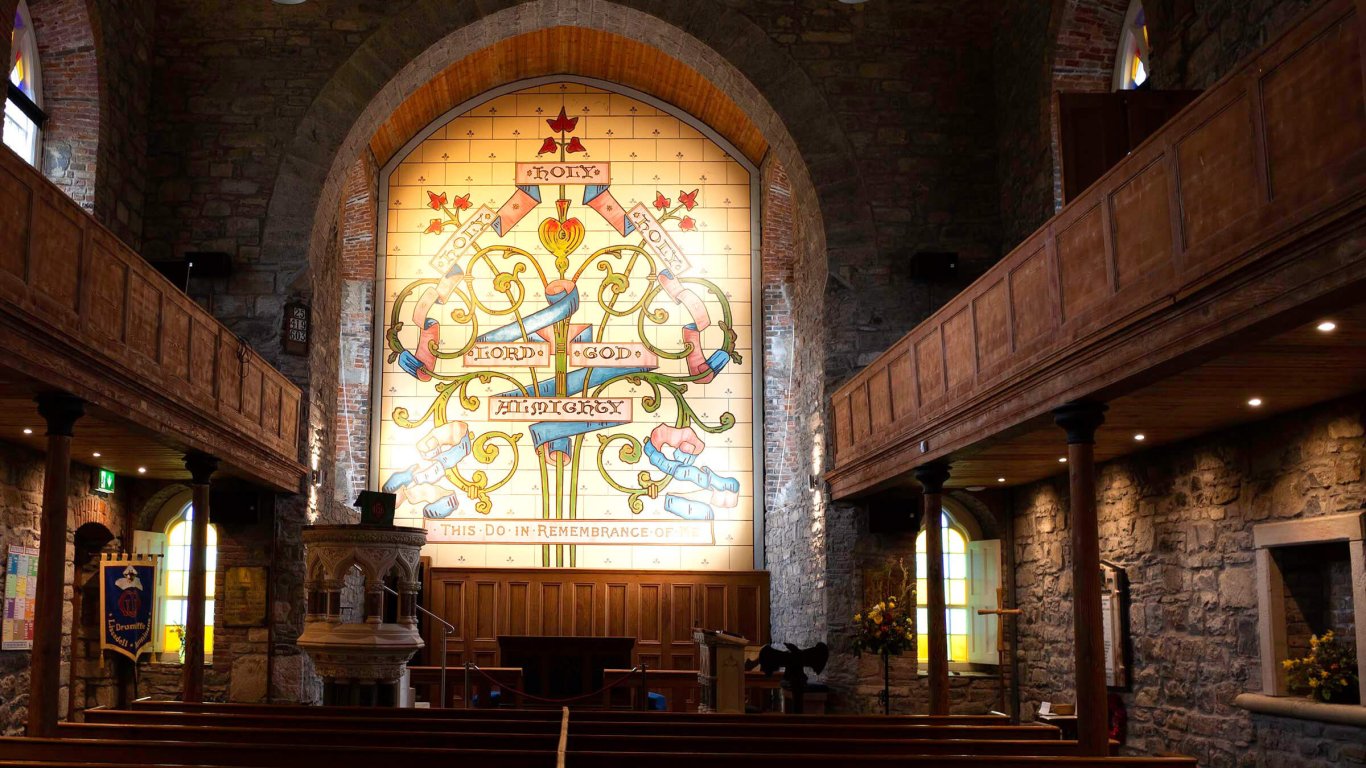 For 40 years, I had wanted to go to Ireland.
My grandparents were born in Ireland and came to the US in the late 1800s. I never met them. Both passed away before I was born, unfortunately.
Although I did not hear many stories of Ireland, I was interested in where our family came from.
My mother and aunts took trips to Ireland in the 1960s. I wanted to go myself but the cost was just out of reach.
I never had the money and time to spare at the same time - I either had one or the other! Then there was the lack of a travel buddy. If I were to go, I would be traveling by myself.
Discovering Driftwood Tours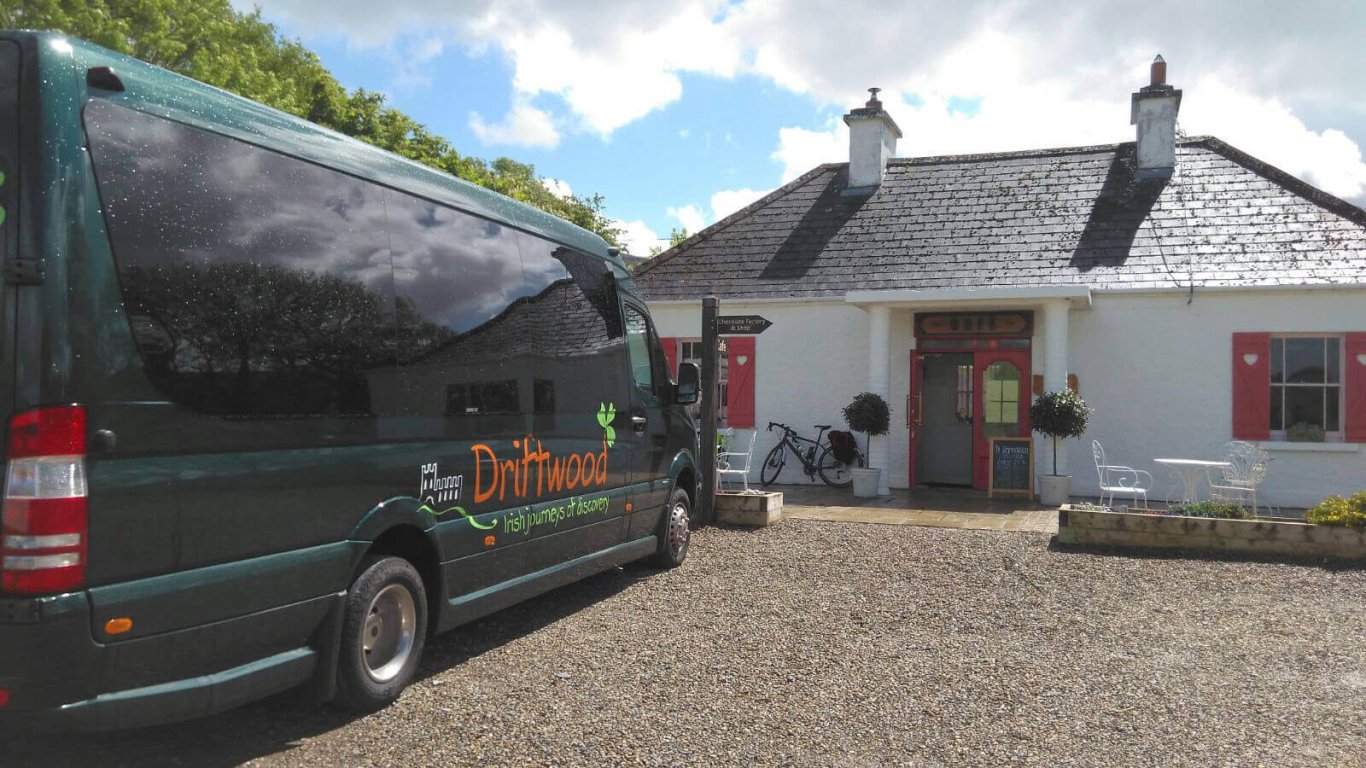 My cousin and his wife took a relaxed Driftwood Tour of Ireland. They told me how nice it was.
In 2018, I said to myself, it's now or never. I will go to Ireland and I will go alone. What an adventure that turned out to be!
I found that the tours run by Vagabond and Driftwood in Ireland are well-suited for solo travelers. Because of the small-group size, you fit in better. You are not a part of 50 or 60 of your nearest and dearest friends, being herded along.
I liked the way that Driftwood Tours are set up. There were no rigid schedules. Neither was there a list of things that must be done each day. Our group could decide if we preferred to do one thing or something completely different. The tours have been designed with free time in mind, to wander and explore on your own.
My Driftwood Tour of Ireland

From the very first minute I joined my tour group, I could feel the excitement building.
The starting point was the Grand Canal Hotel in Dublin. I had landed in Dublin a day ahead of time. My first day was spent walking around on my own.
Was I worried? Not in the least! I found in Dublin that people were walking from here to there, without much care.
My first order of business was to eat a meal in a pub. I found a quiet one, not in the main tourist area of Dublin, but in Ballsbridge outside the city centre. I enjoyed a meal and the people. The pub food was good.
Will I make friends travelling solo in Ireland?
In Ireland, you can wander into a pub on your own and within 5 minutes have made friends. You are made feel welcome. Feel free to join in conversations, listen to traditional music, and, of course, lift a glass.
This is great when travelling solo. It is also satisfying to get a true sense of what the local people are like.
One of the best pub experiences I had on tour in Ireland occurred in Murphy's pub in Dingle. I enjoyed a traditional shepherd's pie, listened to music and talked to the people around me. Though I entered Murphy's alone, I felt welcomed and part of the fun.
Stay in a castle in Ireland

The best meal we had together as a group was at Abbeyglen Castle in Connemara.
The owner of this historic hotel took a photo of the group gathered around a throne at the hotel's entrance. At dinner, he presented us all with a copy. We had a social hour before dinner with the owner as our host.
Dinner and breakfast were served in a great hall at the Abbeyglen. The food was delicious.
What's Irish food like on tour?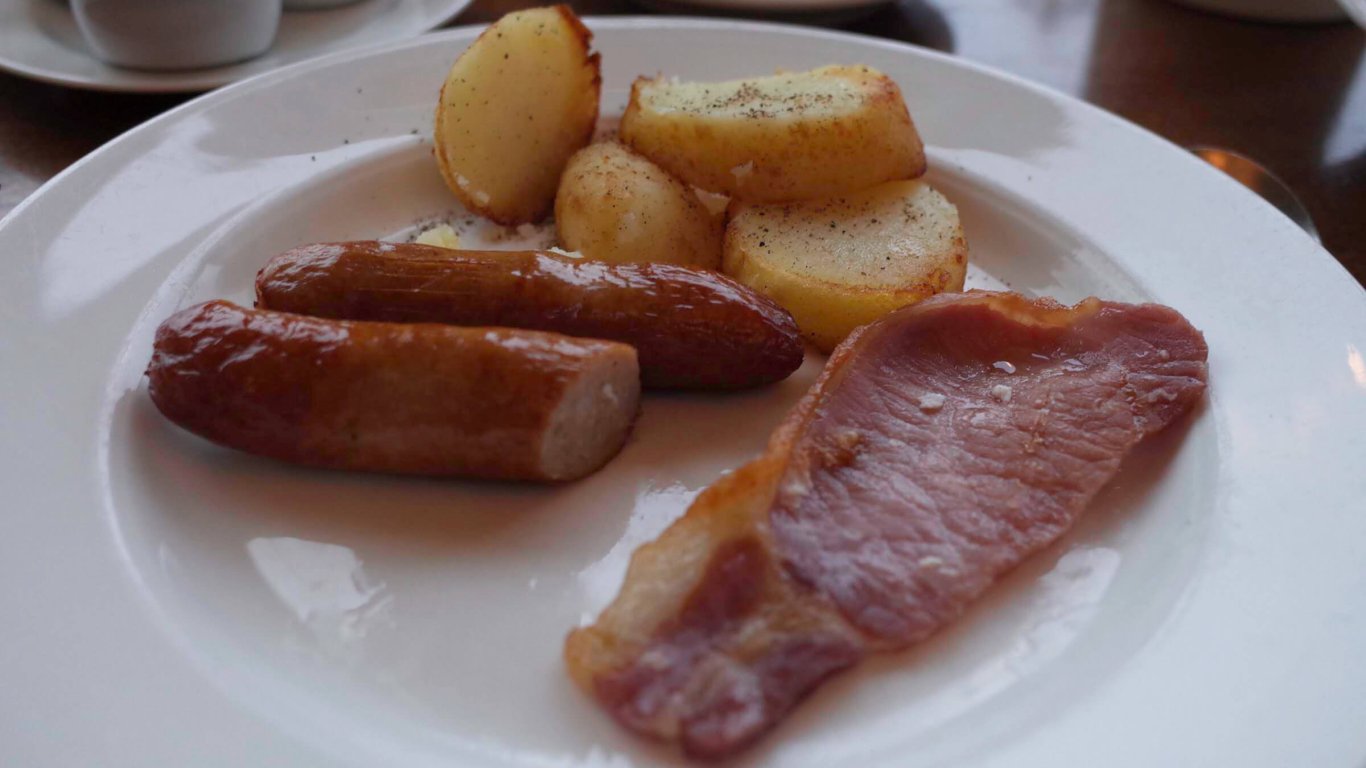 I found Irish breakfasts to be a great start to our day.
I loved Irish bacon and the fresh-baked scones. Baked beans and soda bread were other Irish breakfast highlights.
In Northern Ireland, the bottle of Bushmills Irish whiskey next to the oatmeal/porridge was novel! There was no way you were leaving breakfast hungry or unhappy.
The most unusual treat I had in Ireland was sheep's milk ice cream. I tried some at an ice cream stand in Dingle while wandering the town in the evening, after dinner.
Flexible Driftwood Tours allow you to dine alone, with your group or even with a select few from the group. You learn more about your fellow travelers this way.
Find out more about the legendary full Irish breakfasts here.
What are Irish hotels like on a Driftwood Tour?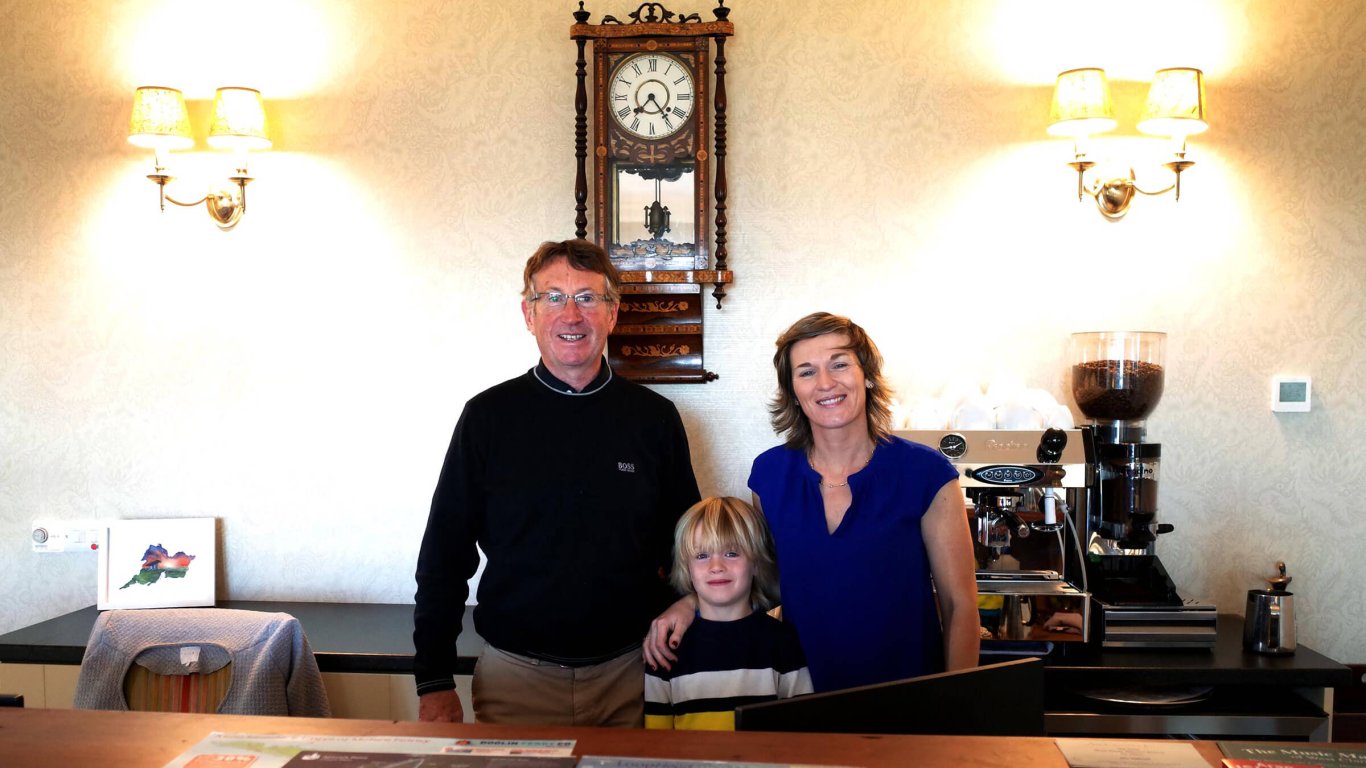 The hotels we stayed in on tour were not chains. Instead, we stayed at smaller inns and guesthouses, both owned and run by the same people.
Our hosts always went out of their way to tend to any needs we had.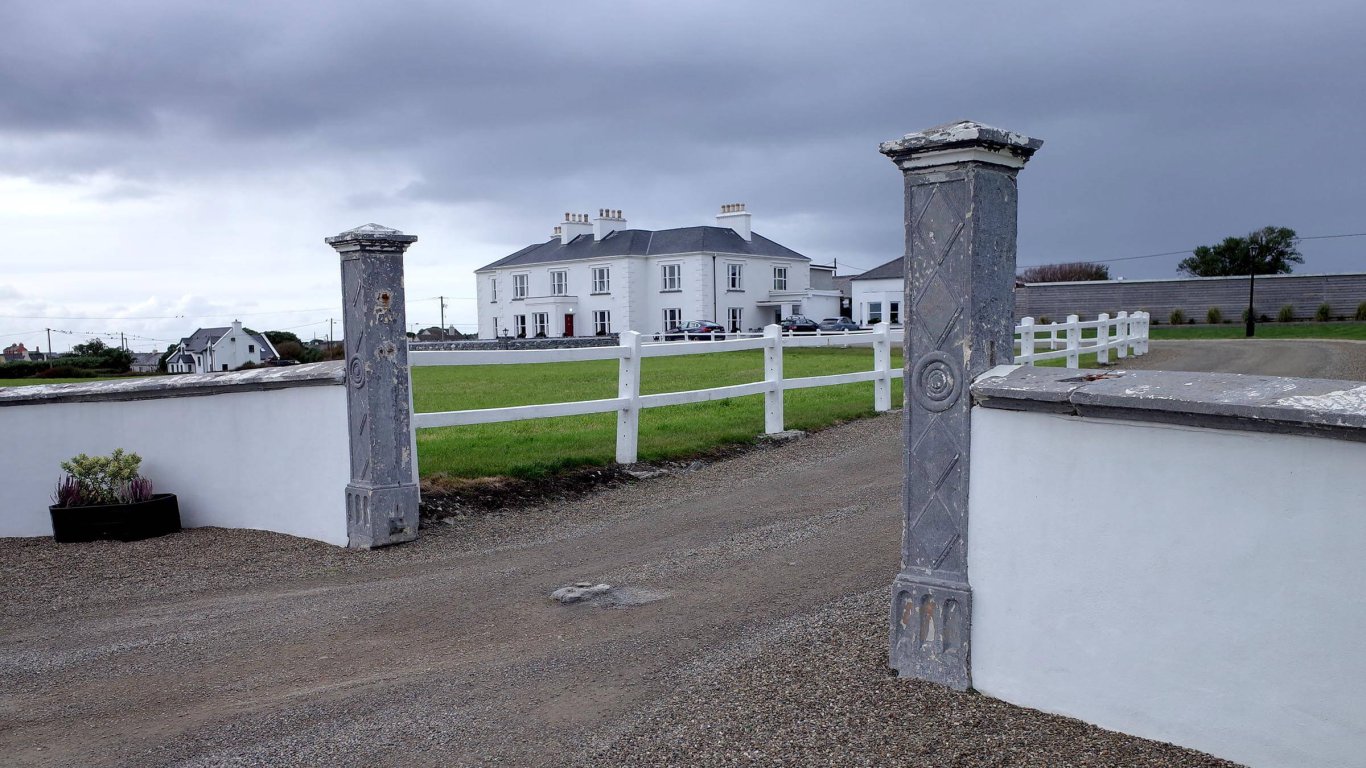 Spanish Point House was one of the best places we stayed at on my trip. It was 2 minutes from the beach and had very lovely and comfortable rooms.
Do not let traveling solo stop you!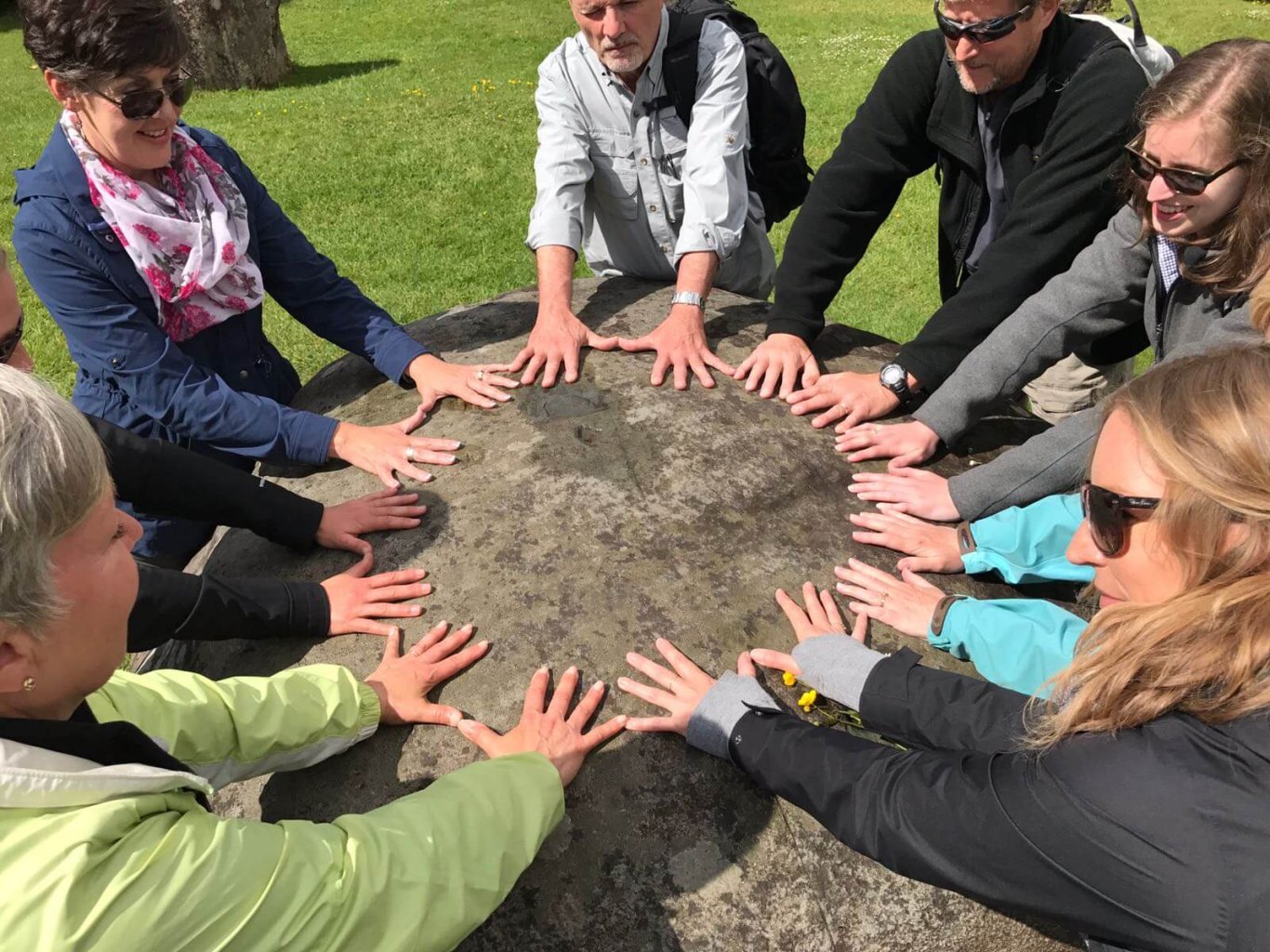 Is Ireland safe? Yes, it is safe.
The small-group nature of Driftwood Tours allows your tour guide to keep track of folks. When you are on your own, just follow the same rules you would at home for being out and about.
So, if there is no one to go with you, do not let it stop you.
You are never really alone in Ireland.
Going solo in Ireland? Contact us by email with any queries you may have about solo travel in Ireland.