Are you hungry for adventure?!
There's good reason that we have included breakfast in the cost of our Ireland tours — you need a lot of energy for all the fun, new friendships and discoveries!
Breakfast in Ireland can mean anything from cereal to salmon. But a full Irish breakfast usually means a hot meal with a particular set of ingredients.
Expect a fully belly and at least one piece of bacon, a sausage and an egg (or three). Toast and butter are also a must. Mushrooms, tomatos, baked beans, hash browns and other regional variations are all optional.
Grab your knife and fork and tuck right in!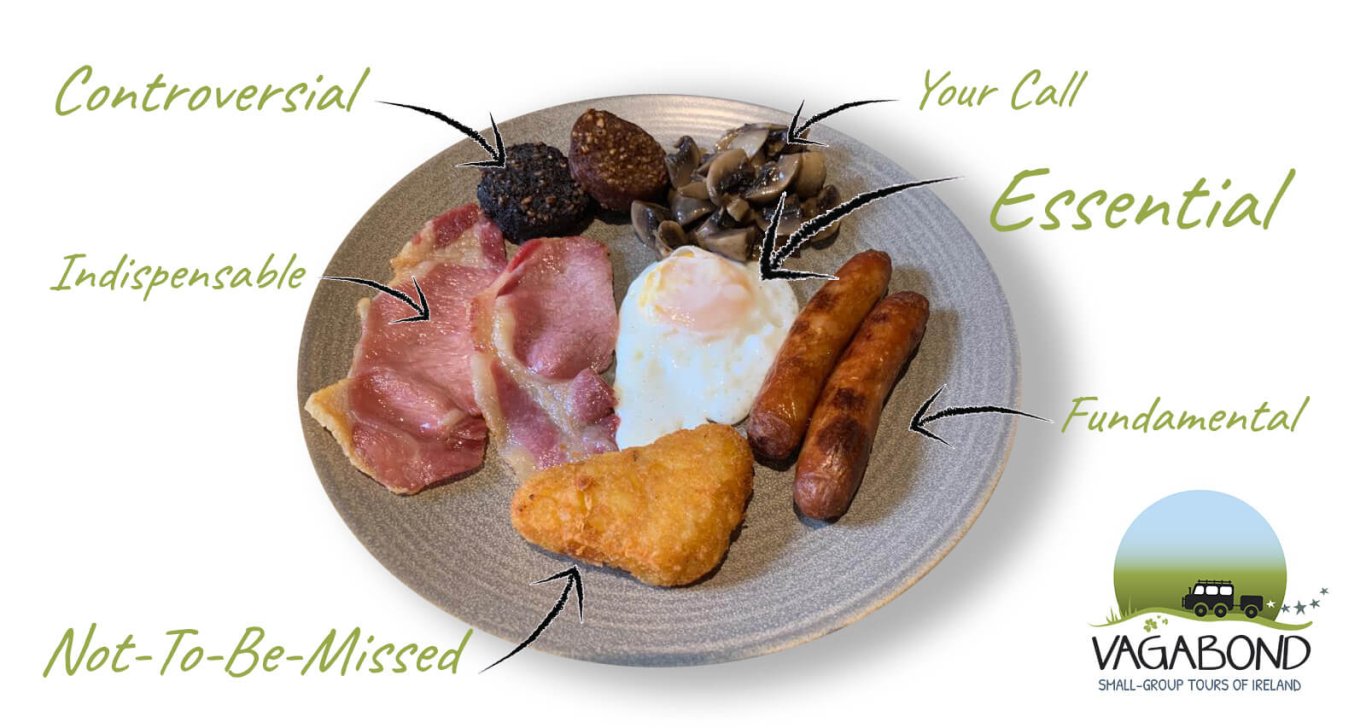 🥓 Irish Breakfast Essentials: Bacon
IMPORTANT WORD YOU SHOULD LEARN: Rashers.
That's Irish slang for bacon.
You'll find back (wide) or streaky (narrow) rashers in an Irish breakfast; both types may look and taste different to what you might expect. Irish bacon is chunkier than American bacon, with a little more meat.
How many should you include in the perfect Irish breakfast? It takes two baby!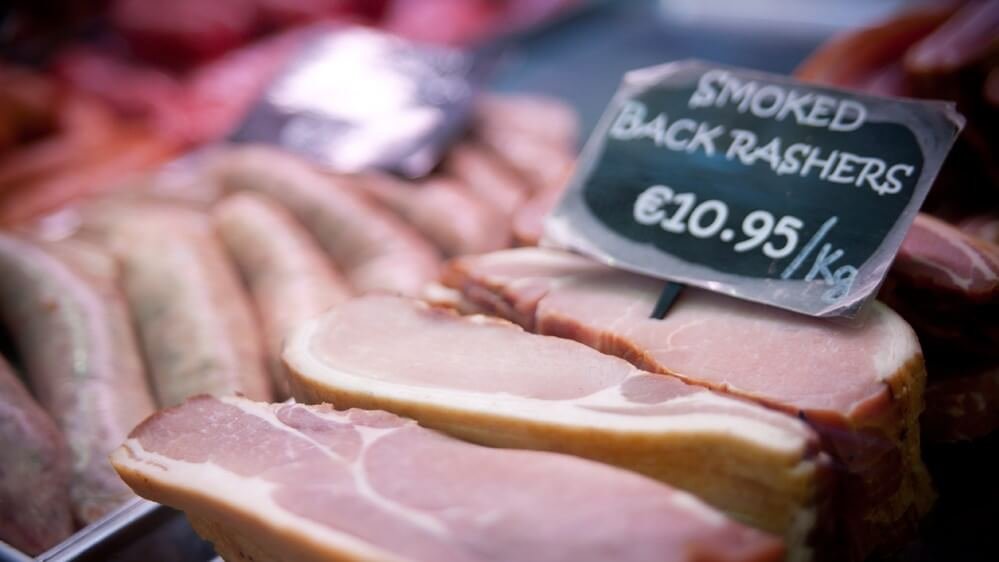 🍳 Irish Breakfast Essentials: Eggs
Eggs are really the heart of an Irish breakfast.
Scrambled. Fried. Poached. Hard- or soft-boiled. In Ireland, we focus more on the style of cooking eggs rather than the consistency.
Although most Irish people understand 'sunny side up' and 'eggs over easy', you won't hear those terms often.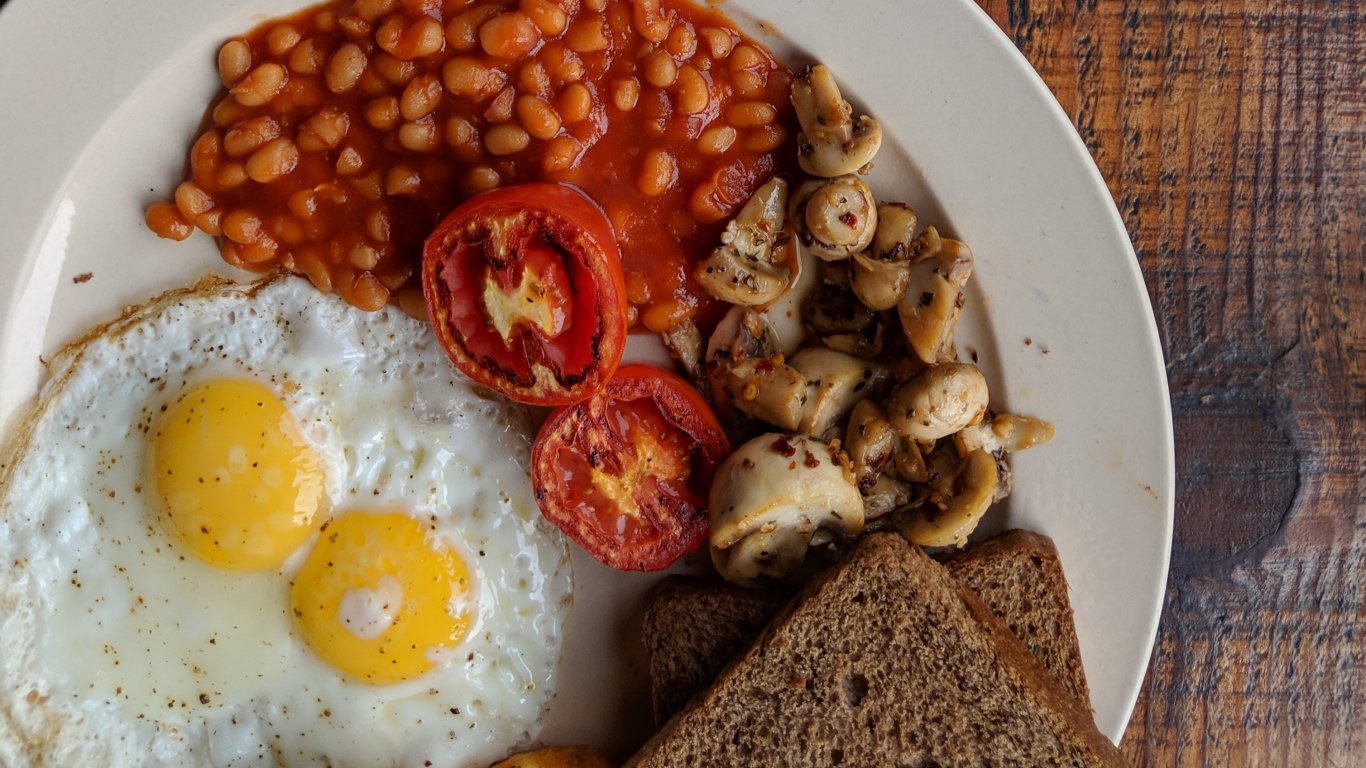 🐷 Irish Breakfast Essentials: Sausages
Oh sausages. Juicy, succulent sausages.
Irish sausages means pork. Chicken or beef sausages are rare in Ireland. With up to 80% pork meat combined with spice blends, Irish sausages are simply delicious.
Expect to get two sausages on your Irish breakfast plate. And expect to want more when you're finished!
💡 Did You Know? 20% of Irish people admitted to smuggling Irish sausages in their luggage when going on vacation.
🩸 Irish Breakfast Essentials: Black Pudding
You might know it as blood pudding or blood sausage. We call it black pudding.
Let's clear something up: yes, black pudding is made from blood. Blood is added to pork fat or beef suet, then mixed with oatmeal, oat groats or barley groats.
Don't let the unappetising ingredient list stop you enjoying this Irish delicacy. Just wait until you taste it.
Clonakilty from Cork is Irelands' best known pudding brand. You'll find it on sale everywhere, from gas stations to airports. But lots of local villages around Ireland produce their own black pudding versions. Annascaul, on the Dingle Peninsula, is famous for its black pudding.
🐖 Irish Breakfast Essentials: White Pudding
White pudding is similar to black pudding but without the blood. A sort of diet pudding.
Both black and white pudding are typically sliced into the size and shape of a hockey puck.
The taste of white pudding is akin to Scottish haggis. Delish!
🍄 Irish Breakfast Essentials: Mushrooms
Mushrooms won't always appear on your Irish breakfast. But if they don't, you should order some!
You can eat cute little button mushrooms, wide-cupped, flavourful mushrooms or stacks of flat mushrooms.
Pile them high on your plate and tuck in! Magic.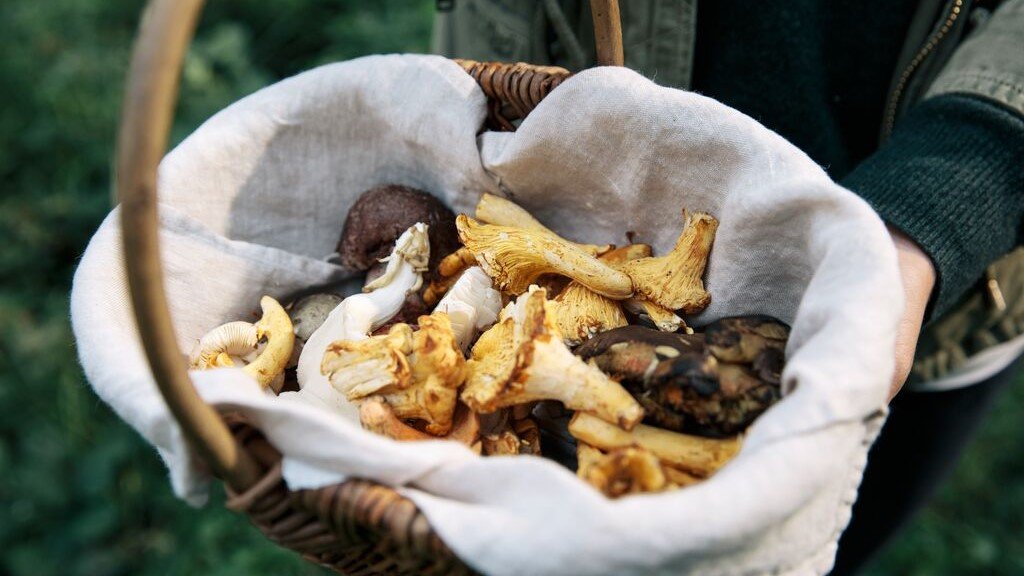 🍅 Irish Breakfast Essentials: Tomatoes
Fruit or vegetable? Who knows...
What we do know is that fried or grilled tomatoes are a centrally important part of any full Irish breakfast.
🍞 Irish Breakfast Essentials: Toast
Toast is essential when it comes to the Irish breakfast. Dripping with creamy Irish butter, no Irish breakfast is complete without a ready supply of toast.
Toast is more of a utensil than a side dish. Dunk it in your eggs. Dunk it in your beans. Dunk it in both and then wipe your plate clean!
Make sure you try Irish brown bread toast too. It's generally made from wholemeal flour and is yeast-free, with bicarbonate of soda as the raising agent. Irish brown bread is sometimes known as wheaten bread or wholemeal bread. Of course it tastes better if your Irish Mammy makes it!
Lashings of creamy Irish butter with a smattering of jam or marmalade and all will be well in the world. Feels like a soft buttery hug from the inside. Healthy too.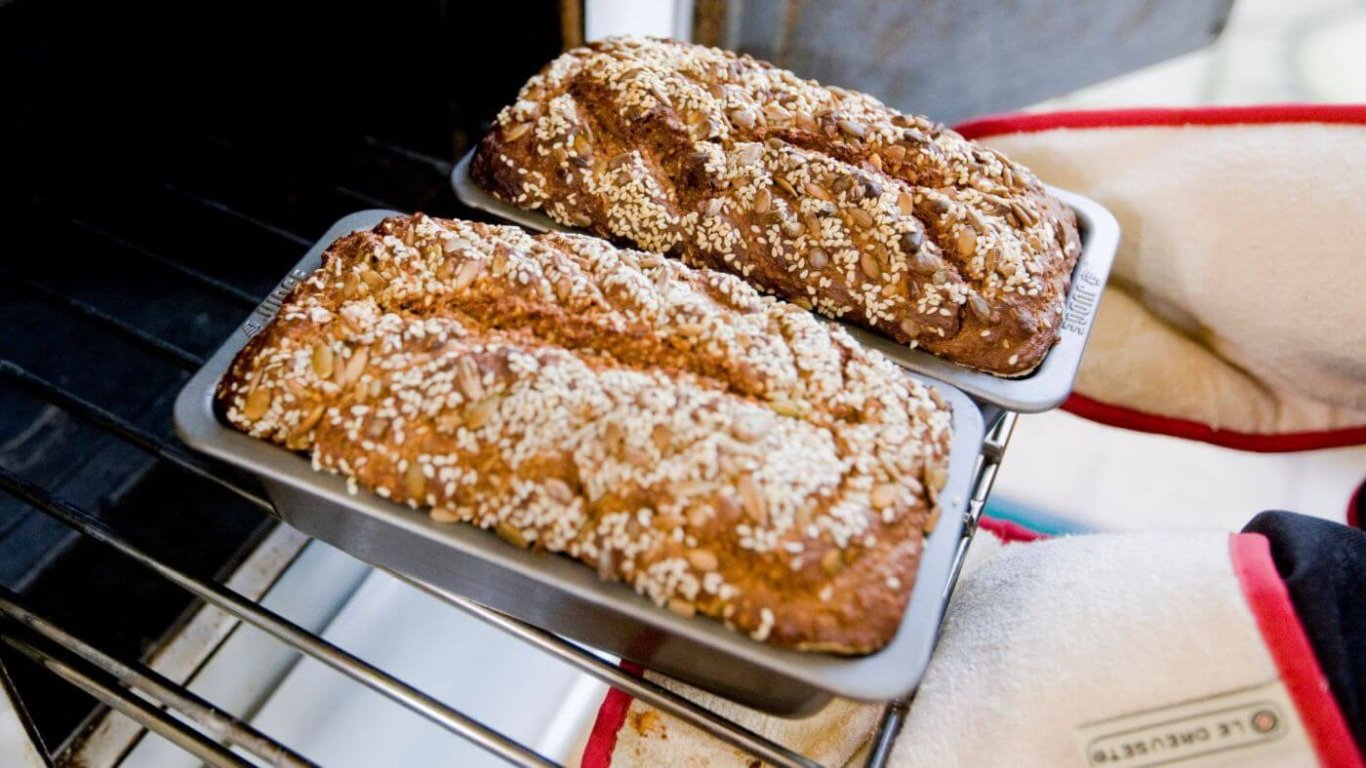 Irish Breakfast Essentials: Butter
Creamy Irish butter is central to your enjoyment of the full Irish breakfast.
Ireland's mild climate and plentiful rain results in uniquely rich soil. This fertility allows for lush green grass. This lush grass leads to extremely happy cows, who munch away all day long and deliver some of the best butter in the world.
What more can I say? Butter me up.
No matter where you tour with us in Ireland, you'll notice regional variations in the great Irish breakfast.
Northern Ireland boasts the Ulster Fry. Waterford breakfasts often feature the blaa. And everywhere you go, you'll come across the breakfast roll, a fully portable, sandiwich-ised version of a full Irish breakfast.
Regional Irish Breakfasts: Ulster Fry
If you're lucky enough to be touring Northern Ireland with us, you will no doubt eat an Ulster Fry at some point.
What is an Ulster Fry? It's essentially what's in a full Irish breakfast but with a variety of tasty breads unique to Northern Ireland and the northern province of Ulster.
🥞 Ulster Fry: Soda Farls
Soda farls are a staple of the famous Ulster Fry.
They're fluffy, pan-baked flat breads that toast beautifully and pair deliciously with Irish butter. Made using either white or wholewheat flour and baking soda (no yeast), soda farls are rarely spotted on a full Irish breakfast menu outside Ulster.
Taste a soda farl for yourself on our 7 Day Vagabond Magnetic North Adventure Tour.
Check out the short video below on how soda farls are made….
🥔 Ulster Fry: Potato Bread (and Boxty)
Potato bread is quite similar to soda farls. The difference (as you might have guessed) is the addition of mashed potato to the ingredients.
Potato bread can be enjoyed toasted and swimming in Irish butter. But it's most at home as the centrepiece of an Ulster Fry.
Boxty is another variety of traditional Irish potato bread. It hails from the north midlands of Ireland rather than Northern Ireland. The ingredients are finely grated raw potato and mashed potato with flour, baking soda, buttermilk and sometimes egg. Boxty is fried in bacon fat to render it crispy on the outside and soft on the inside. Yes. It really does taste as good as it sounds.
Would you like to make potato bread at home? Sit back, relax and enjoy this charming recipe guide:
🥖Regional Irish Breakfasts: The Breakfast Roll
While not strictly a regional Irish breakfast, you will find breakfast rolls served all over Ireland in various forms.
Breakfast rolls singlehandedly fuel the Irish construction industry. They put students through college.
They are a classic; an institution! You simply must try one when you visit.
What's in a breakfast roll?
Simple! Everything that you might be served on a a plate can be in your breakfast roll: rashers; sausages; eggs. All of it smothered in red sauce (ketchup) or brown sauce (a tangy, fruity, subtly spicy version of ketchup).
The bread used for breakfast rolls is either a soft white or brown roll, or a crispy, white, French-style baguette.
Nom.
🌾 Regional Irish Breakfasts: Waterford Blaa
In Waterford, breakfast sandwiches aren't served in mere mortal bread; this is the home of the 'blaa'.
What is a Waterford Blaa? This fluffy, white flour bread roll dates back to the late 17th century.
Huguenots arrived in the region as Protestant exiles from France, bringing with them a tradition of baking white bread.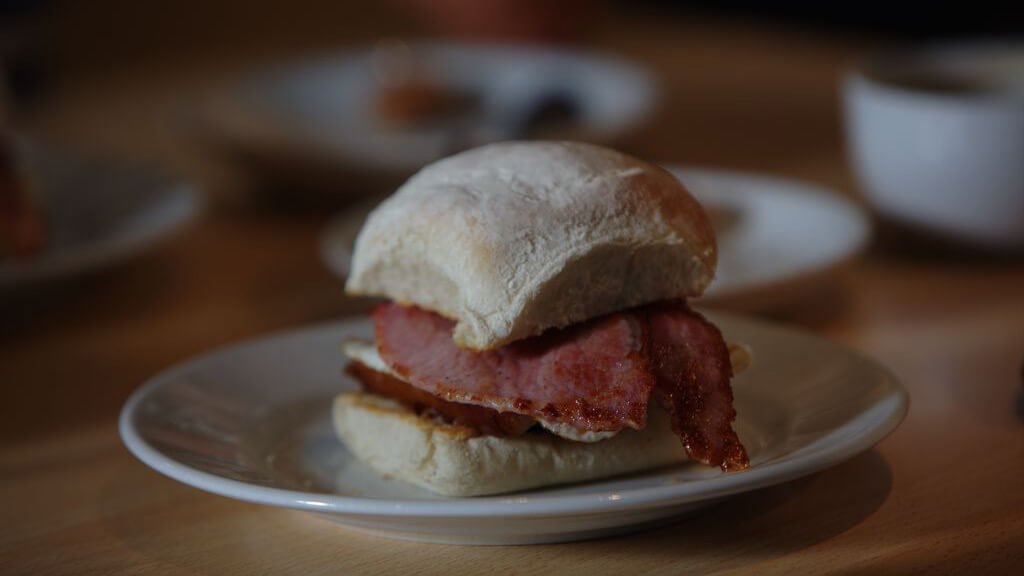 It's thought that blaas were made from leftover pieces of bread dough which couldn't be used for making loaves. The name blaa most likely comes from 'blaad', an old French word for flour. Another theory is that the name originates with the term 'Blanc', meaning white in French.
Settle the controversy for yourself on our 6 Day Driftwood Ancient Ireland Tour, which explores the blaa heartland of Waterford and Ireland's Ancient East.
Not blaad at all.
These side dishes are never the stars of the show. But just like Batman's Robin, their supporting role makes your full Irish breakfast great.
Irish Breakfast Sides: Hash Browns
Similar to boxty, but usually smaller and triangular in shape, hash browns will be familiar to our North American visitors.
Fresh home-made hash browns are the way forward even though you'll more normally come across the supermarket variety. Hash browns are not an essential part of the classic full Irish breakfast but can feel like a little potatoey bonus if one appears on your plate.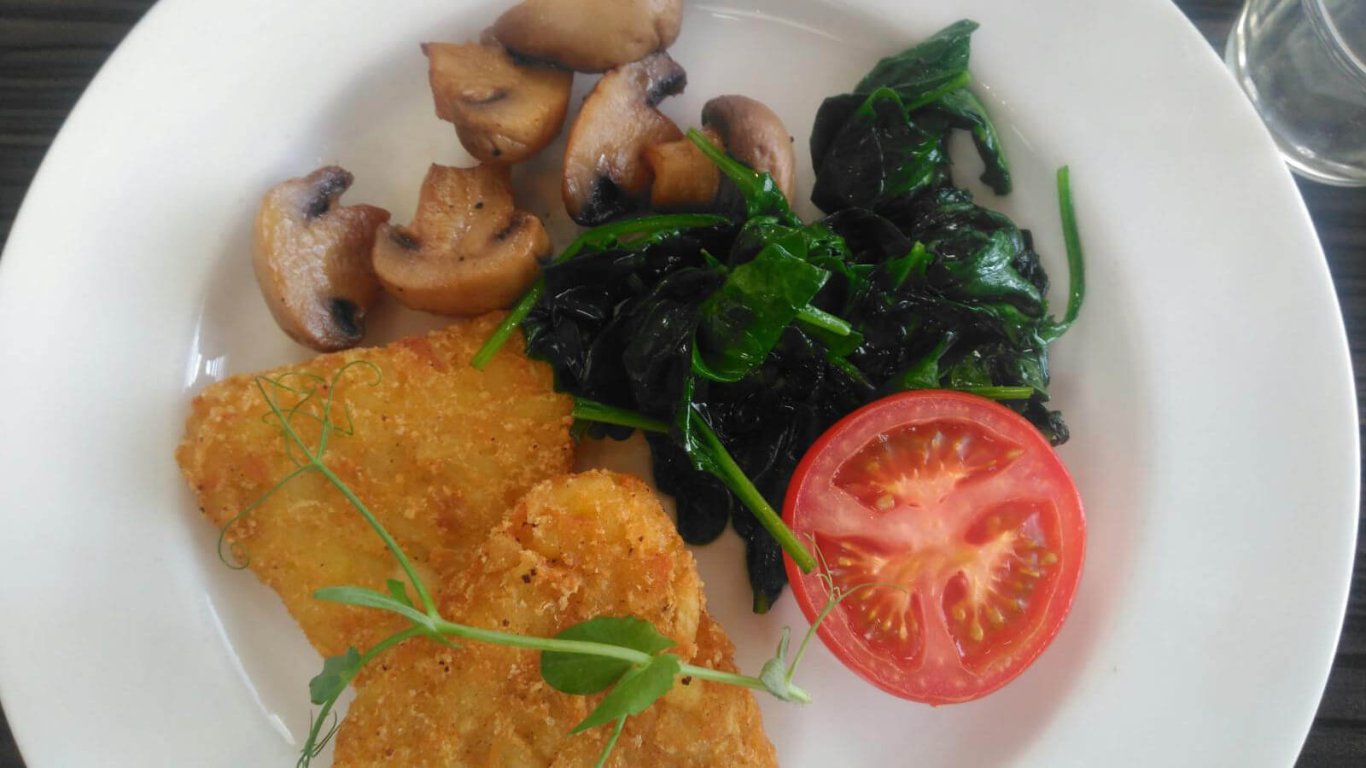 Irish Breakfast Sides: Fried bread
Yes, it's a thing. The clue is in the name.
It's bread. Fried.
In oil or butter (Yes, I know).
Try it.
It's good.
It's really good.
Irish Breakfast Sides: Potato Cake
Often incorporated to put leftovers to good use. Potato and butter are the staple ingredients and after that it's up to you. Bacon, chicken, spring onion/scallions, herbs and spices.
Nothing goes to waste. Nom nom.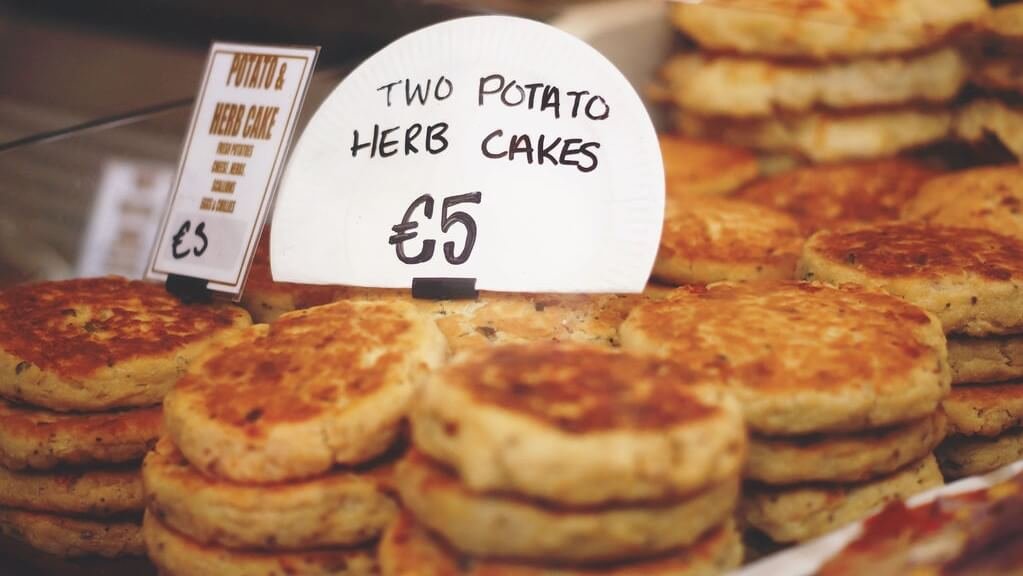 Eat a full Irish breakfast and you're not just enjoying a meal. You're taking part in an Irish cultural experience.
There are a number of controversial decisions you'll have to navigate in order to enjoy your full Irish breakfast to the full. Lyons or Barry's tea? Red or brown sauce? This may get complicated...
☕ Irish Breakfast Controversies: Which Brand of Tea?
It's official: Ireland loves tea.
We Irish are officially the second biggest drinkers of tea, globally.
Coffee is, of course, available. And the quality of Irish coffee is none too bad these days, with fancy baristas, boutique roasteries and oat milk, single shot flat whites popping up in the most unlikely places.
But when it comes to tea, Ireland is an elite player.
With your full Irish breakfast, the textbook, beverage-of-choice really should be tea.
That said, an ongoing struggle over the country's favourite tea brand splits Ireland down the middle, pitting brother against brother in a vicious battle for supremacy.
Barry's tea comes in a distinctive red packet and hails from Cork in the south of the country.
Lyons, with the green and red branding, originates in Dublin. Its own set of hardcore fans would drink a cup of engine oil before they touched Barry's.
Probably.
So, do you prefer Barry's or Lyons?
You'll just have to try them both and decide for yourself.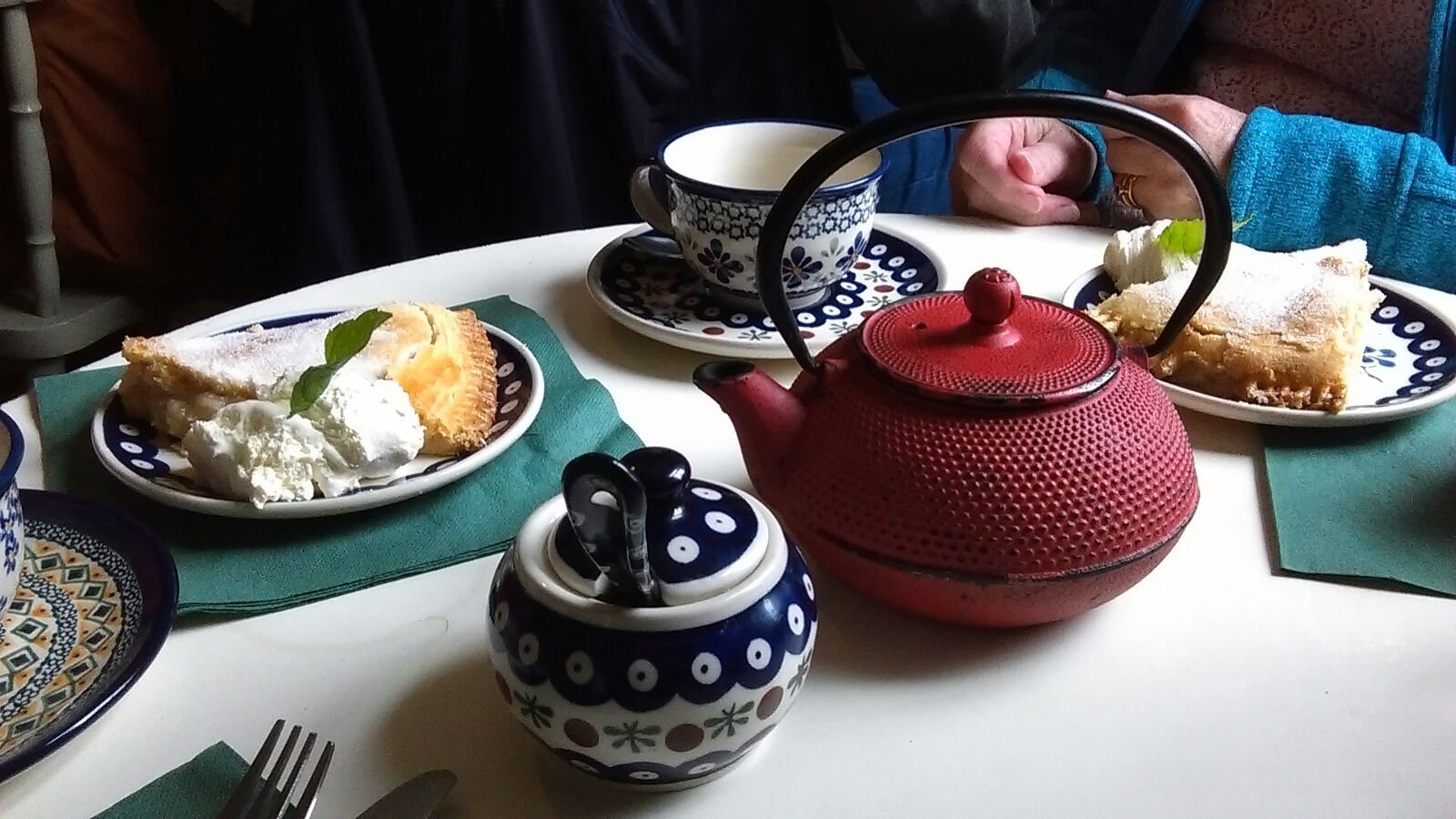 Irish Breakfast Controversies: Red or Brown Sauce?
This is a tricky one. Many people prefer red sauce (tomato ketchup) on their full Irish breakfast. A hardcore of brown sauce aficionados still exist though.
What exactly is brown sauce? Its flavour could be described as a mixture between ketchup and barbecue sauce; a little bit sweet and a little bit tangy. Goes perfectly with the full Irish breakfast!
Chef, HP and YR sauce are popular brands of brown sauce that you'll see in Ireland.
People have been known to spread it on their bread like butter. Not me though - I would never do such a thing.
Irish Breakfast Controversies: Baked Beans
Beans, beans, good for your heart... The more you eat, the more you...
I can't remember the rest of that tune!
In case you've never had the pleasure, baked beans are canned white beans in a sweet, salty, tomato-based sauce.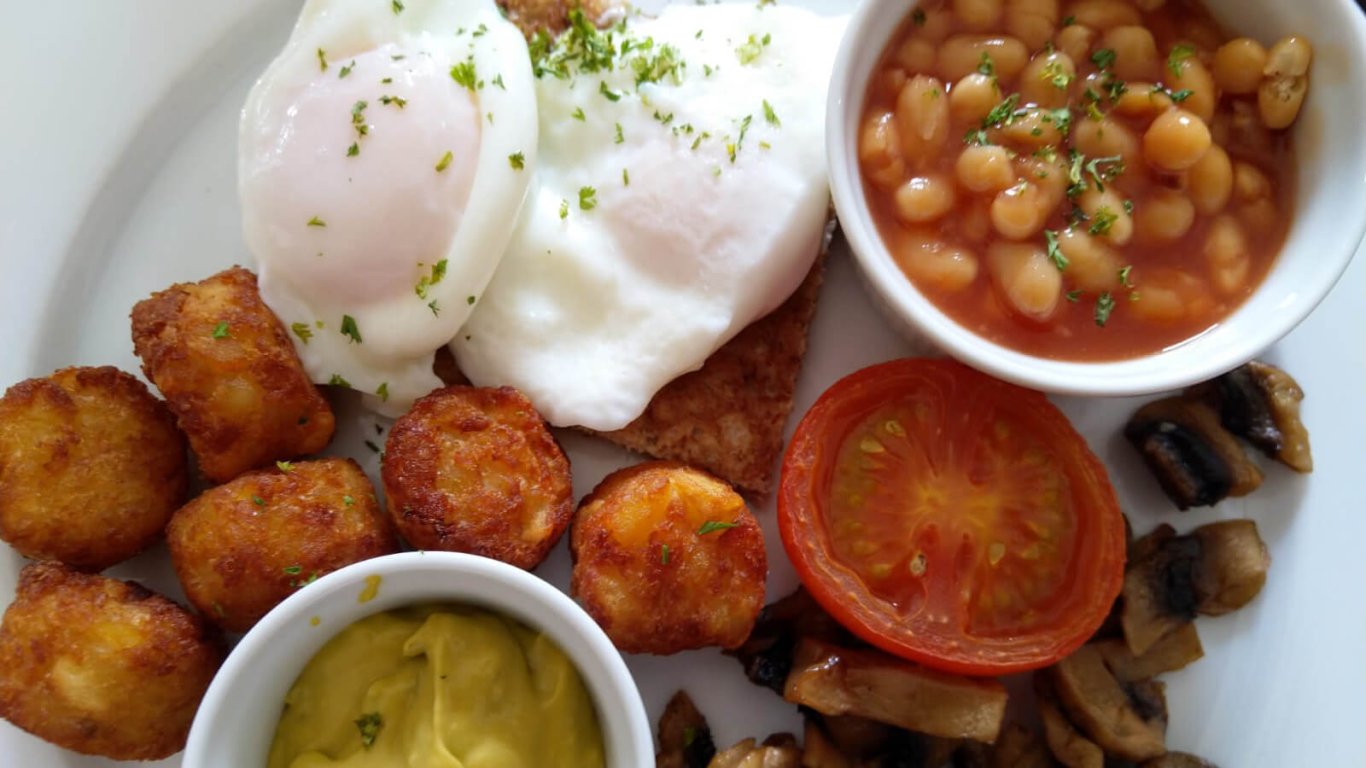 LOTS of reasonable people don't like baked beans within fifty feet of their Irish breakfast. I say, keep an open mind!
Want to start a lively discussion with an Irish person? Ask them if they prefer Bachelors or Heinz-branded beans.
🍟 Irish Breakfast Controversies: Chips/French Fries
A very controversial inclusion to any full Irish breakfast - but it's been known to happen.
'Chips' is what Irish people call French fries (we call potato chips 'crisps').
Chips, or french fries, feel like they shouldn't be on a full Irish breakfast plate. But then, no-one ever sends them back.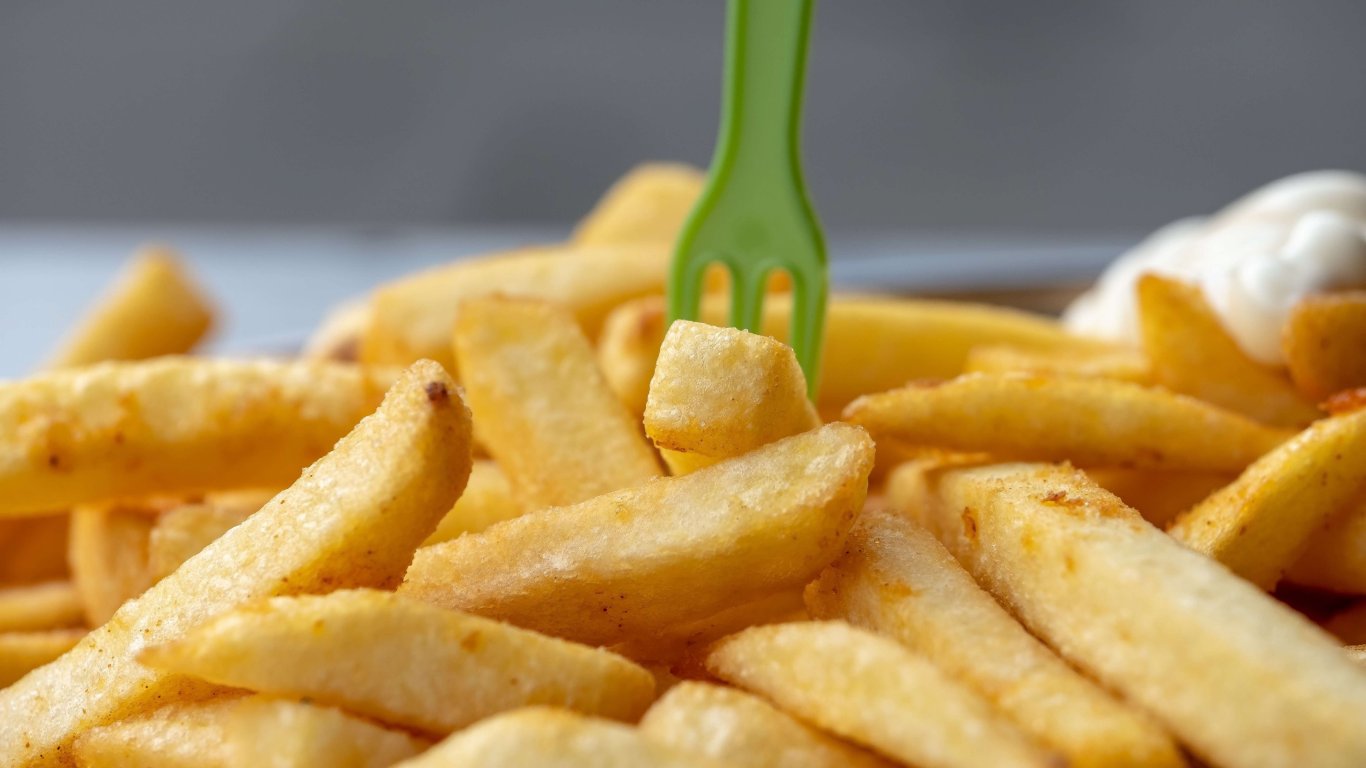 Irish Breakfast Controversies: Liver
Yes, liver. Certainly not a mainstay of the full Irish breakfast. Definitely not to everyones' taste. But it does happen.
The Vagabond jury is out on this one...
Not in the mood for a full Irish breakfast? Eating vegan or vegetarian?
We have good news.
All of our fantastic hotels serve alternatives to the full Irish breakfast, buffet-style.
Choose from freshly-baked pastry, croissants and breads or cereals, yogurt with fresh granola, an array of fresh fruit juices.
There's no need to go full carnivore if you prefer something light.
What a perfect way to wake your taste buds first thing in the morning!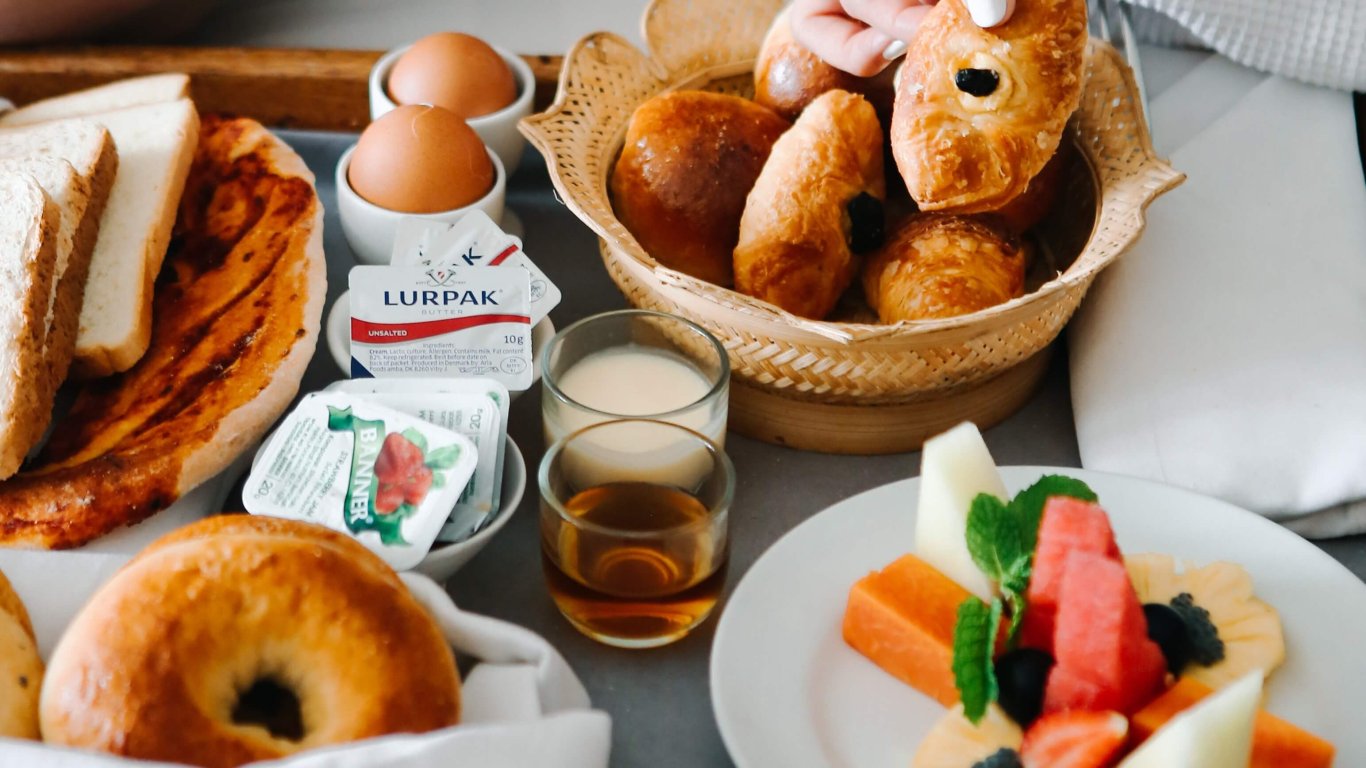 🥣 Irish Breakfast Alternatives: Porridge/Oatmeal
An ancient food. Possibly the most ancient food.
Porridge is what Irish people call oatmeal. If you can't fit an Irish breakfast, it's a nutritious and filling start to any day touring Ireland.
Oats have been grown in Ireland for centuries because they adapt well to our mild but changeable climate.
Unlike in North America, Irish porridge is typically made from rolled oats rather than milled or steel-cut oatmeal.
Add a drop of whiskey or cream liquor if you're in the mood.
Why not?! You're on vacation!
🐟 Irish Breakfast Alternatives: Fish
Fish?! Yes, fish!
If you're feeling fishy, or eating kosher in Ireland, then a bit of fish goes great with, or instead of, a traditional Irish breakfast.
And why not? Ireland's beautiful wild Atlantic waters provide some of the world's best seafood.
Smoked salmon, kippers and mackerel are frequently available at hotel buffet breakfasts.
Sardines, cod, hake and whiting are also a common find.
💡 Did You Know? We include a full Irish breakfast every morning of your Vagabond or Driftwood Tour.
And there you have it. The epic full Irish Breakfast. Vegetarian or meat-eater, there is something for everyone.
You can take your pick.
How do you like yours?