Experience our adventure and cultural activities
The Vagabond Adventures – Activities are in abundance on our Vagabond tours of Ireland. You'll experience the real Ireland by getting out into the Irish countryside, and enjoying the cleanest air in Europe. Really immerse yourself by taking part in some outdoor tour adventures. We have a range of activities on Vagabond tours to suit all levels of fitness and skill. They are all optional and we never put any pressure on people to take part.
Some of the Vagabond activities include:
-Hiking
-Horse riding
-Cycling
-Sea Kayaking
-Boat Trip out to the Skellig islands
The Driftwood Experiences – On Driftwood every day is a day for discovery, with a mixture of historical sites, sightseeing, free time and some great local experiences. The pace of the Driftwood tours is more relaxed than the Vagabond adventure tours, and the activities and stops are chosen to be as accessible as possible.
The Driftwood experience includes:
-Stately Homes & Gardens
-Jaunting ride on a pony and trap.
-The Boat trip to Garinish Island
-Exploring Irish Crafts
-Shopping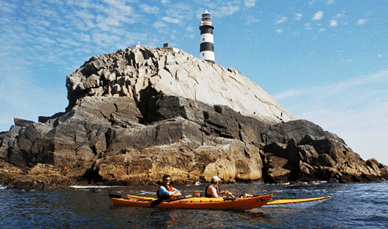 Are you ready to start your Irish Adventure/Experience?  ENQUIRE NOW