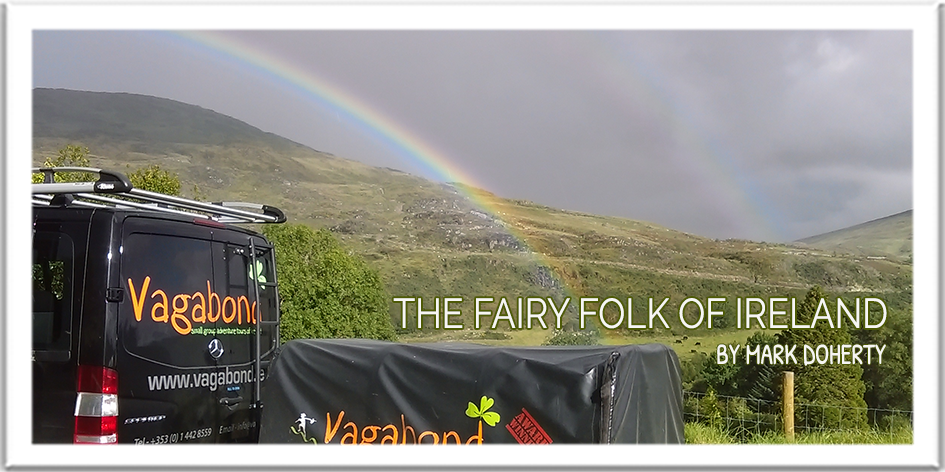 The world over has its banshees, beasts and brides of the sea. And then there is the goblins, ghosts and giant snowmen of the Himalayas. Here in Ireland, we have fairies. Asking an average Irish person, 'Do you believe in the fairies?' will get a response similar to asking an average Irish person, 'Are you stupid?' But for hundreds of years, the average Irish person held strong beliefs that fairies were everywhere. Today, most Irish have no beliefs in the fairy folk, yet there is still a respect for the beliefs of their ancestors.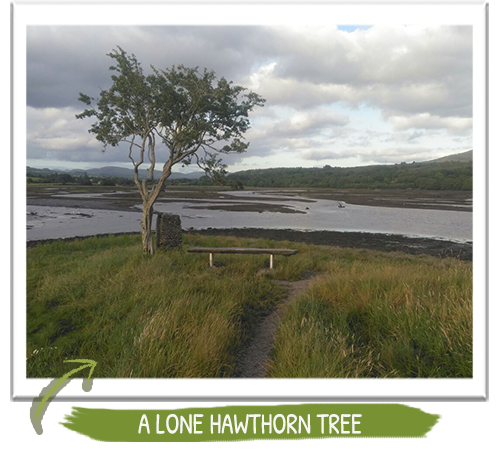 But what did our ancestors believe? They believed that fairies are neither human nor ghosts but rather natural beings with supernatural powers. They are small, but not the small winged figures Walt Disney has created. They can die, just as they can give birth to children. They can be generous and bring good luck and fortune. But if you harm them or their property they can be extremely vengeful. They are often seen as the fallen angels.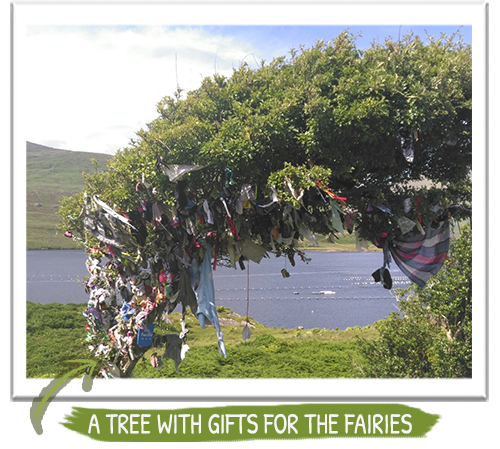 Fairy forts / Ring Forts
While the limestone pavement of the Burren of County Clare is a familiar sight, it's the hidden fairy forts below that can really catch many people's imagination. So are these ring forts really single-family settlements that are over a thousand years old? Or are these fairy forts gateways into another world populated by fairies? There is something very surreal to wandering through these peaceful eerie surroundings. Maybe its the presence of the fairies watching you!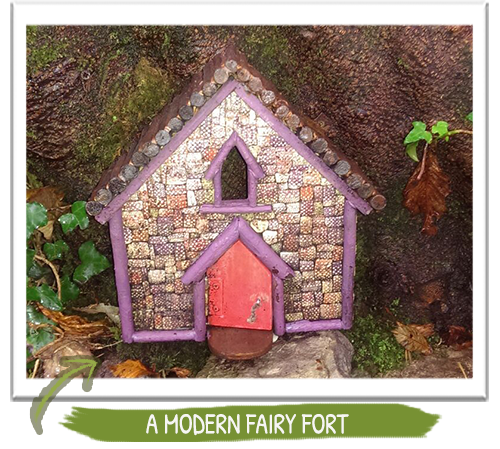 William Butler Yeats and the Fairies
"Come away, O human child! To the waters and the wild With a faery, hand in hand.For the world's more full of weeping than you can understand".
All aspects of the life of William Butler Yeats are interesting. His obsession with one certain lady, Maud Gonne, always draws attention to this great writer. He proposed to her 4 times & she responded No, No, No, and No. His interests in mysticism, spiritualism, and the occult all draw attention towards this man. To some he was distance or aloof. To others he represented everything Irish. Either way, he won the Nobel Prize in 1923. He's the national poet of Ireland and took fairies very seriously.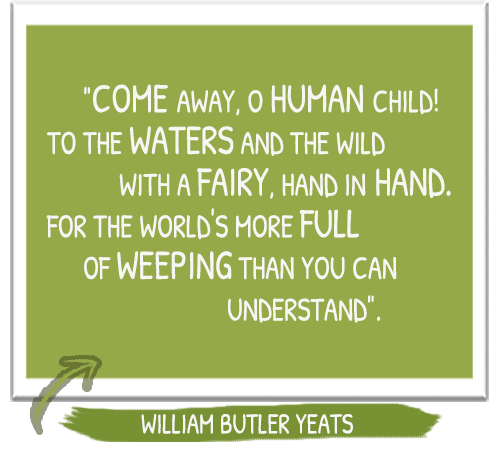 Leprechauns (critically endangered species)
Leprechauns are believed to be the shoe cobblers of the fairy folk. One March morning in 1995 Kevin Woods from Carlingford town below the Cooley mountains maintains he met a Leprechaun. The Leprechaun, named Carraig, told Kevin how there were once millions of leprechauns in Ireland but now only 236 remain. Kevin became fascinated by this encounter. He wrote a book called "The Last Leprechauns of Ireland". He opened a tourist attraction called the Leprechaun and Fairy underground tavern.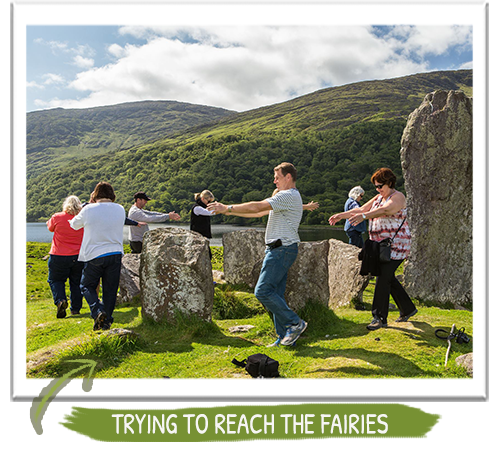 Most amazingly of all in 2009, Kevin maintains he got leprechauns protected by the European Union under a habitats directive. Although sightings of leprechauns are not guaranteed in Kevin's underground tavern, in a recent Irish Times interview he offered "any begrudger a free trip to come down, and if they are not satisfied, in that they leave without a sense of history and storytelling, Ill give them a free meal in the bistro in Carlingford.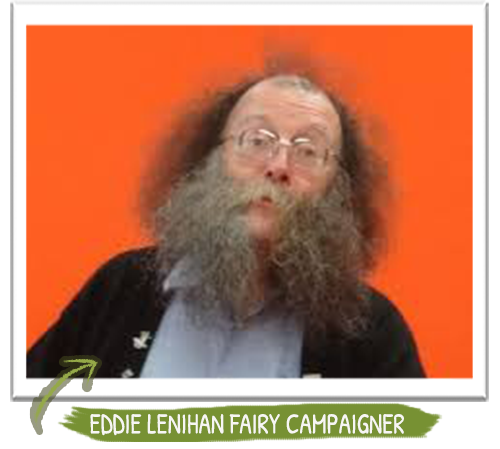 The little fairy tree that moved a motorway!
"If you believe in the fairies, don't bulldoze their lair" was the heading in the New York Times on June 15th, 1999. Eddie Lenihan, (folklorist, writer, school teacher, storyteller, and protector of the fairy trees) from County Clare campaigned to save a hawthorn bush that some locals believe was the meeting area of clans of opposing fairies. Eddie may look like something that has climbed out of a cave, but this gifted folklorist has written 18 books on mainly topics dealing with the fairies.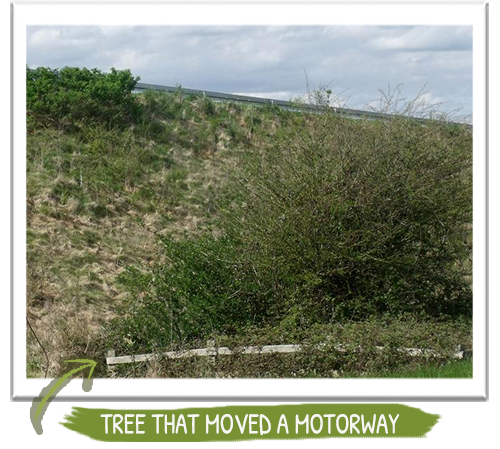 While Eddie's unique theatrical storytelling sessions generally hold the attention of children, he also managed to gain the attention of the NRA (National Roads Authority). He warned them that if "they bulldoze the bush to make way for a planned highway bypass, the fairies will come. To curse the road and all who use it, to make brakes fail and cars crash, to wreak the kind of mischief fairies are famous for when they are angry, which is often." Anyway, Eddie Lenihan is a very persuasive man. The motorway was rerouted slightly to save the fairy bush. Although it has taken a few knocks down through the years, this hawthorn tree is still visible to passing motorists in the Latoon area of County Clare.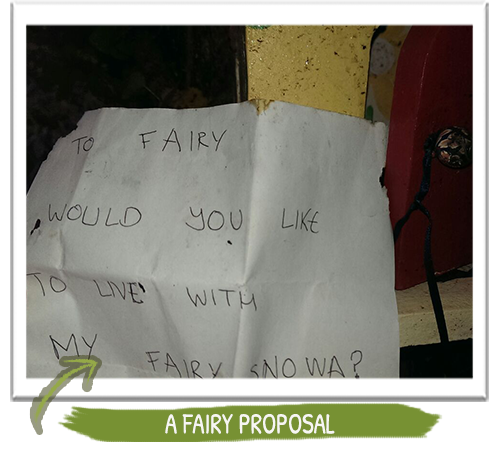 Away with the Fairies
So, if you wish to come "away with the fairies", then come to Ireland. All our tours ( except the 7 Day Magnetic North Adventure Tour, 6 Day Northern Island Tour, and the 6 Day Ancient Ireland Tour ) include Kerry. Kerry has the fairy trails in the woodlands of Derrynane house. There is also a fairy trail in the front garden at the Brehon Hotel in Killarney. Kerry is home to the Shimmerling Fairy shop in Dingle which specializes in the world of the fairy folk. All our tours start and finish in Dublin, where you can visit the National Leprechaun Museum.