Your Guide To Northwest Ireland - Quick Links
🌬️ Connemara
🌅 Killary Harbour / Killary Fjord
🏝️ The 365 Islands Of Clew Bay
🏞️ Downpatrick Head & The Céide Fields
🖋️ Sligo: Explore a Poetic Landscape
👸 Knocknarea: Queen Maeve's Resting Place
☘️ Tour The Inishowen Peninsula
The far northwestern corners of Ireland must surely be one of Europe's least-visited wildernesses.
Donegal, Sligo, Mayo and Galway comprise the northwestern coastal section of the Wild Atlantic Way touring route.
These are must-see destinations if you are lucky enough to visit Ireland in 2022.
After reading this blog, make sure you check our 7 Day Vagabond Magnetic North Adventure, which tours this amazing region.
But for now, intrepid Vagabond, read on to discover all the wonders of the west and northwest of Ireland.
On a drive through Connemara, you'll soon discover why its wild, barren and treeless landscapes have inspired countless poets and artists.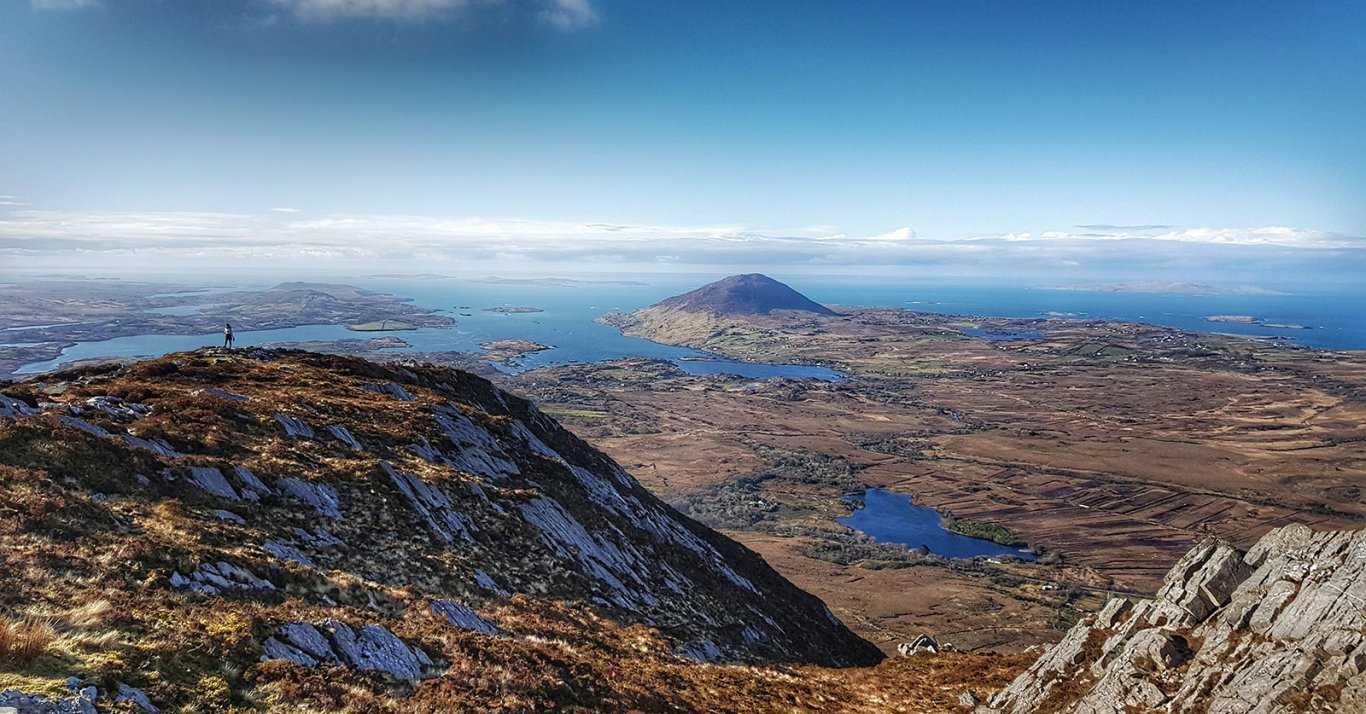 Amid the gaping moorlands, dramatic mountain ranges, dark lakes and endless dry stone walls, you'll marvel at how humans and their livestock scratched a living here over the centuries.
Coastal highlights include unbelievably pristine sand beaches, like those around Roundstone, and compact seaside towns, such as Clifden.
A drive through Connemara National Park inevitably leads you to Kylemore Abbey.
This stunning historic building is set on the shores of a beautiful lake with steep hills to its rear. It's without a doubt one of Ireland's most photographed spots.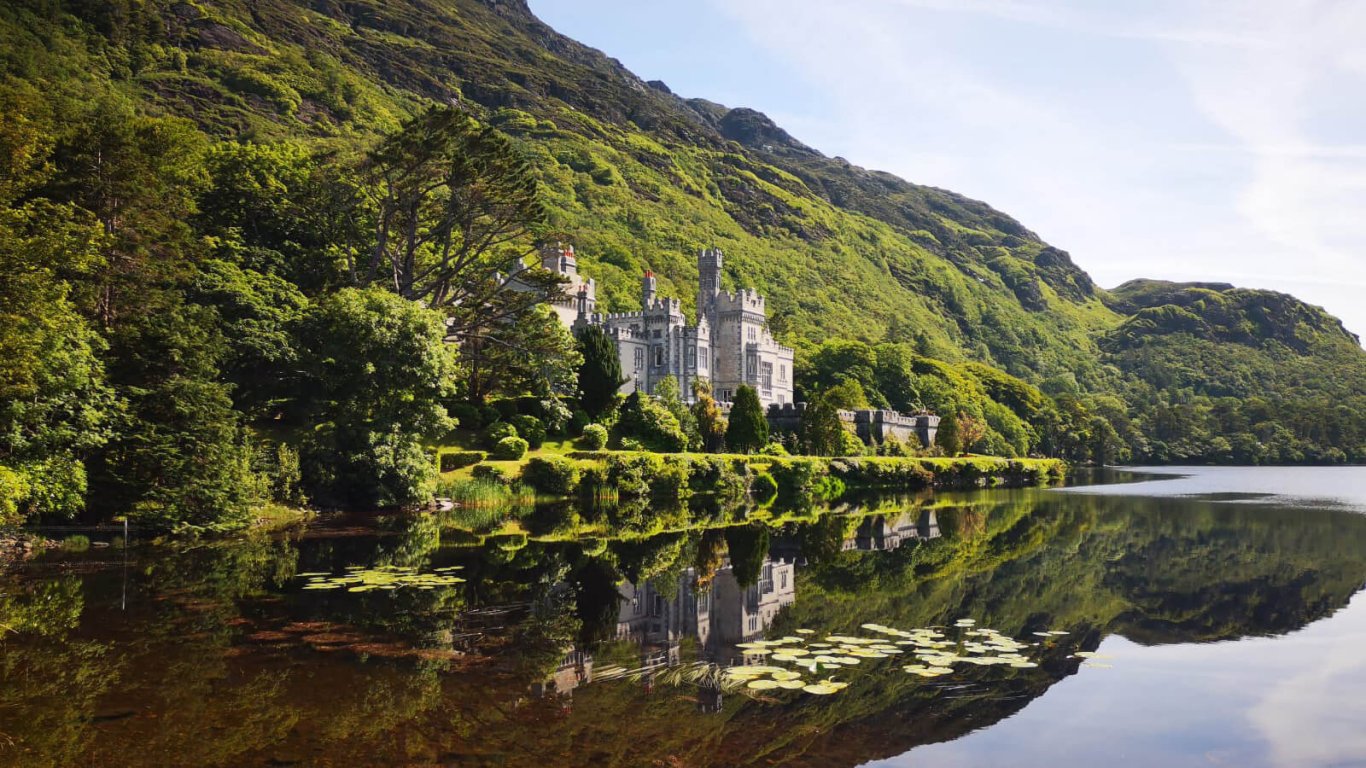 The abbey, originally built as a Gothic Revival-style castle in the 19th century, later became the home of Benedictine nuns. They ran a girls boarding school here.
Nowadays, you can walk through the exquisitely renovated rooms, imagining all the characters who have done the same over preceding centuries.
The walled garden is also not to be missed.
But the best bit of a visit to Kylemore Abbey is undoubtedly tucking into tea and scones, replete with fruit preserves made by the nuns afterwards!
Killary Harbour is a beautiful glacial fjord, one of only two on the island of Ireland.
It's narrow shores stretch 16km from the Atlantic Ocean to the natural border between counties Galway and Mayo.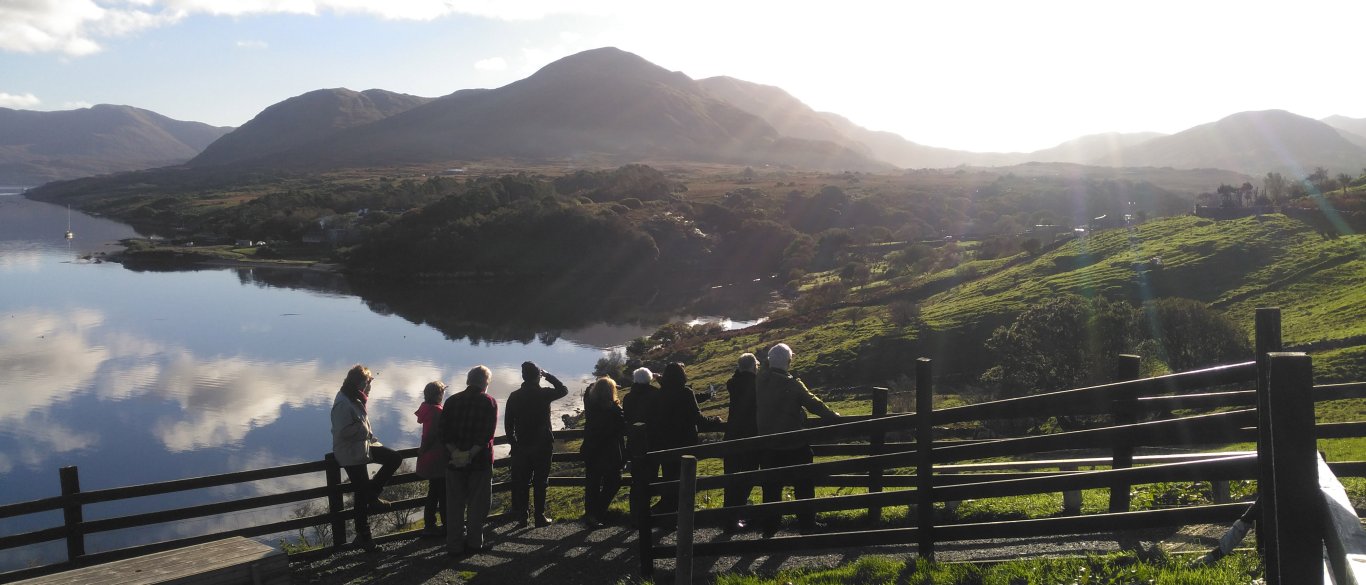 You can explore it by boat or sea kayak, on one of our small-group tours or even by diving into the fjord's 45m depths
For elevated vistas of the Twelve Bens and the Maamturk Mountains, hike the mountain trail on Mweelrea, to a height of 814m.
At the head of the fjord is the tiny village of Leenane. This is a good spot for post-hiking refreshments.
Drop into Gaynors pub for a fireside pint of Guinness and to see where many of the scenes of The Field (1990) were filmed.
Hundreds of tiny islands lie scattered across this Mayo bay.
It's undoubtedly one of Ireland's most scenic places.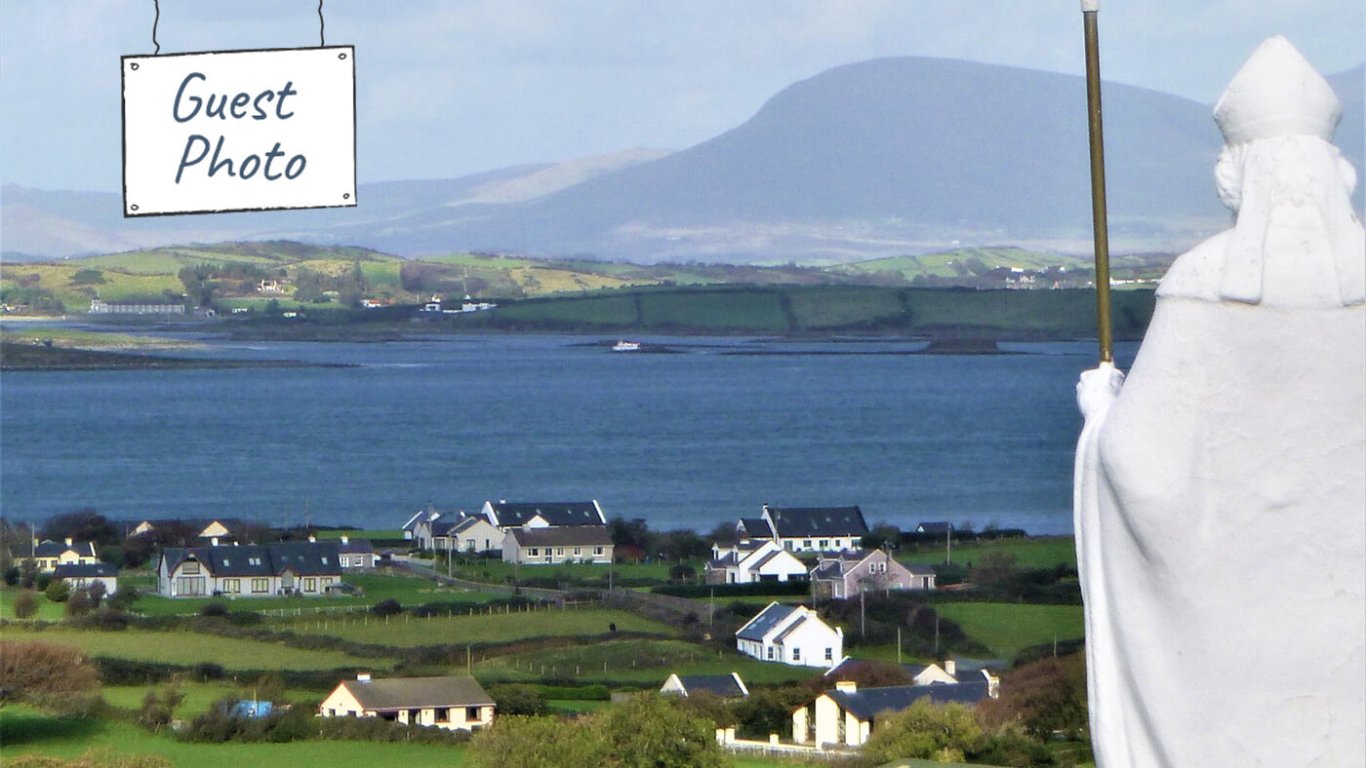 Clew Bay is dominated to the south by Croagh Patrick, a cone-shaped mountain.
You don't even have to scale the 764m (2500ft) summit to enjoy panoramic views of the bay.
The annual Croagh Patrick pilgrimage sees thousands of believers climb the mountain, some barefoot.
To the north of Clew Bay stands the Great Western Greenway, Achill Island and yet more mountains.
At the head of Clew Bay lies the town of Westport. Pay a visit to the stately home of Westport House or drop into Matt Molloy's pub for a traditional music session every night of the week.
Multi-colored layers of minerals comprise the cliffs at Downpatrick Head in Mayo, giving this headland its striking appearance.
Legend goes that a chieftain once lived here. When Saint Patrick failed to convert him to Christianity, the patron saint hit the ground with his crozier, splitting a huge sea stack from the mainland and leaving the chieftain stranded.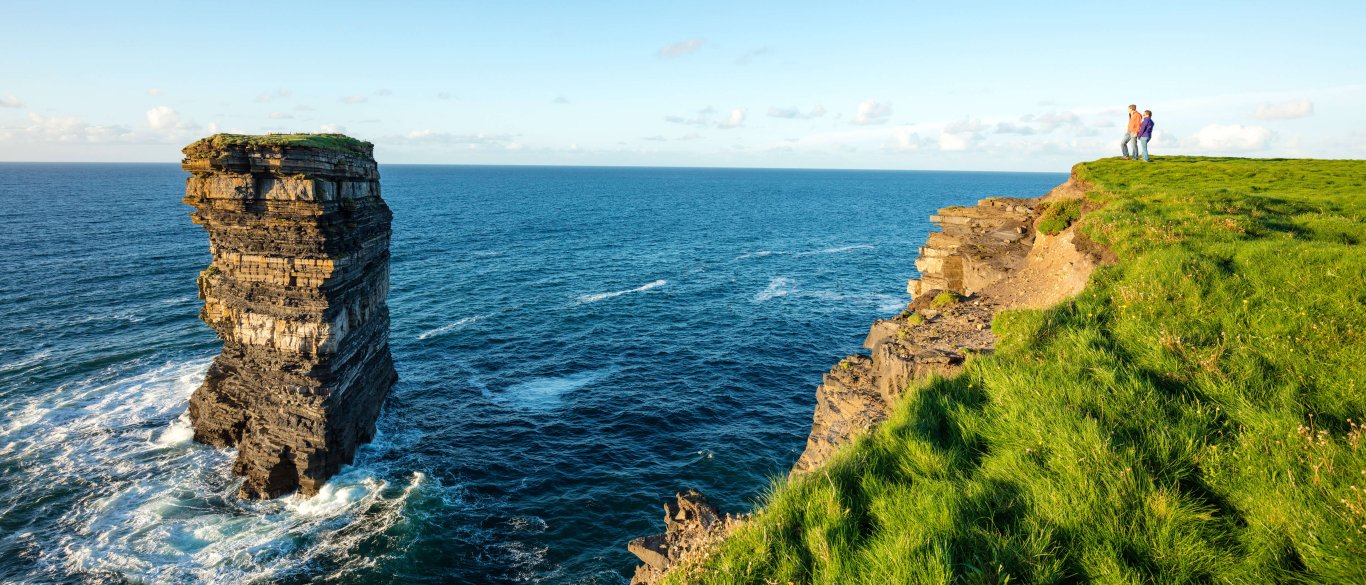 That sea stack is visible at Downpatrick today and known as Dún Briste, the 'Broken Fort'.
Nearby, the Céide Fields comprise the most ancient field system yet known on planet earth.
Sligo was the beloved childhood holiday haunt of poet WB Yeats.
By exploring the scenery of Yeats Country, you will also be exploring this famous poet's work.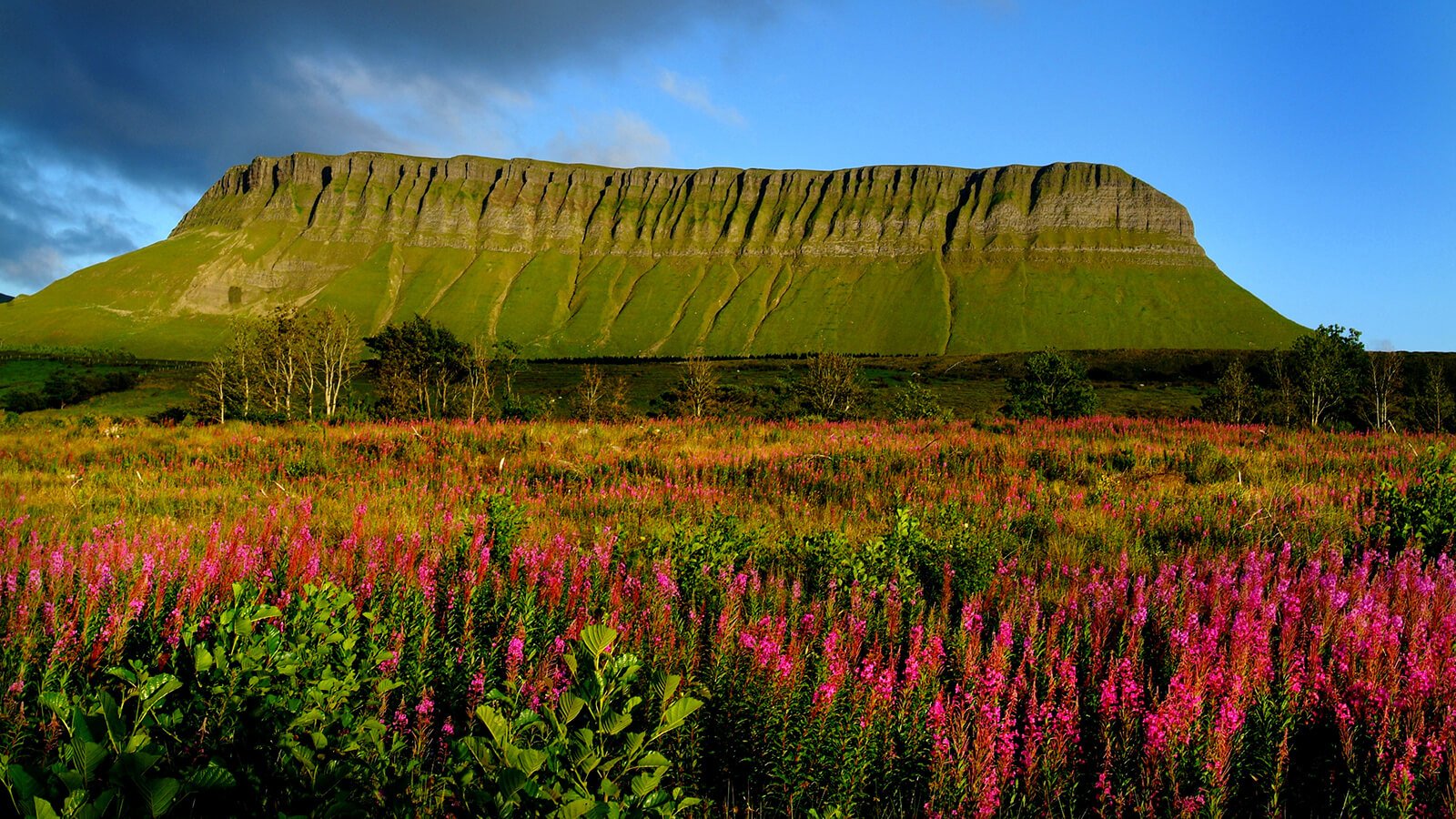 Lough Gill sits at the heart of any Sligo journey. This beautiful lake is surrounded by woods and walking trails.
Another favourite of our VagaGuides is the tiny island of Innisfree which can be reached on a summer boat trip.
Even if you're not familiar with Yeats' poetry, don't miss Glencar Lough and its stunning waterfall further north. Lissadell House, where the poet often stayed.
Yeats died in 1939 and is buried in Drumcliff churchyard.
The epitaph on his gravestone reads:
Cast a cold eye on life, on death.

Horseman pass by.
Overlooking the surf hotspot of Strandhill in Sligo, the flat-topped Knocknarea is a short but steep climb with rewarding views over the Atlantic from its 327m summit.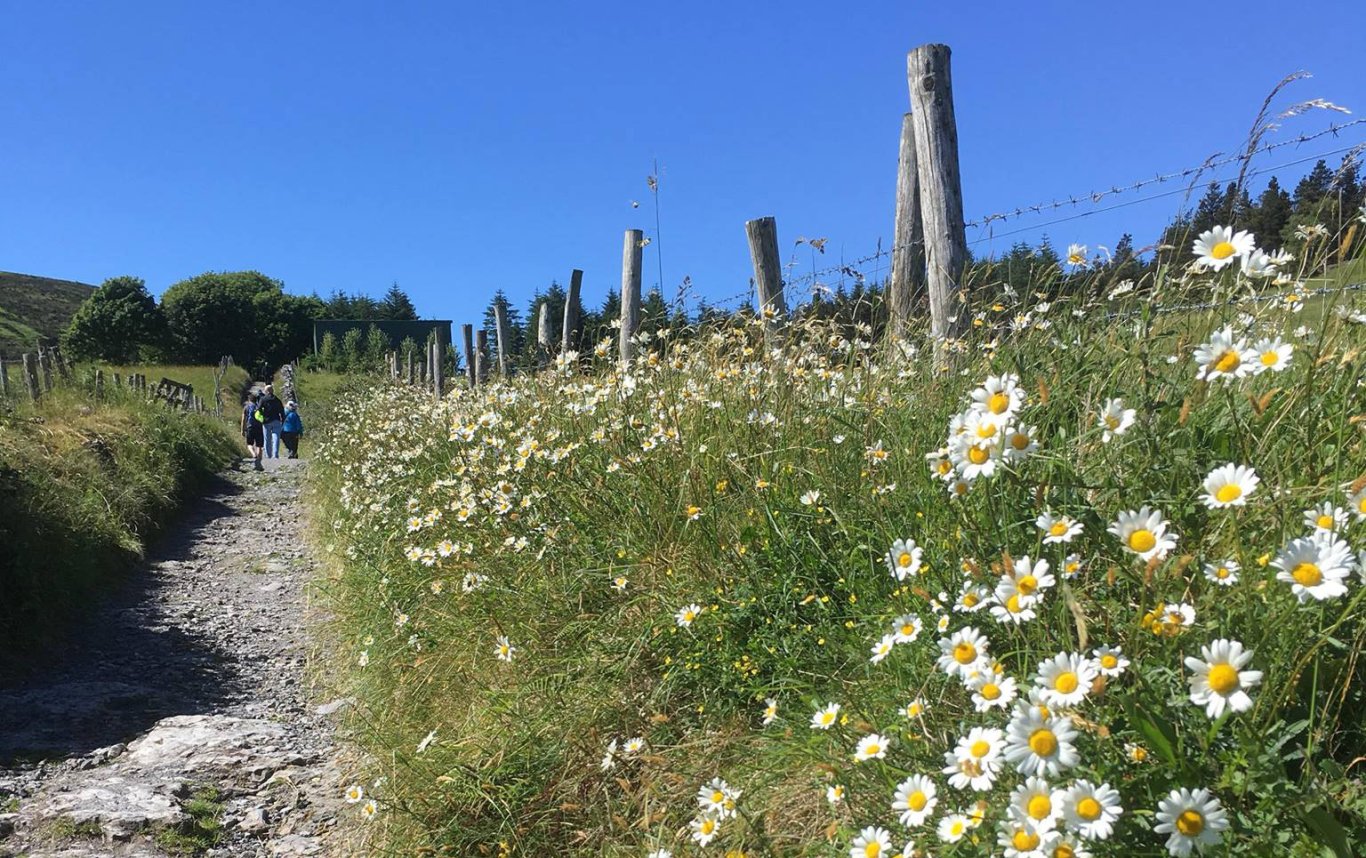 The cairn sitting on the top of the mountain is said to be the tomb of legendary warrior Queen Maeve.
Archaeologists think the unexcavated cairn contains a Neolithic passage tomb, similar in age to Newgrange.
A mountain dropping sheer into the ocean, Slieve League plunges from a height of more than 600m straight down.
This remote spot in south Donegal is where you'll find some of Europe's highest sea cliffs.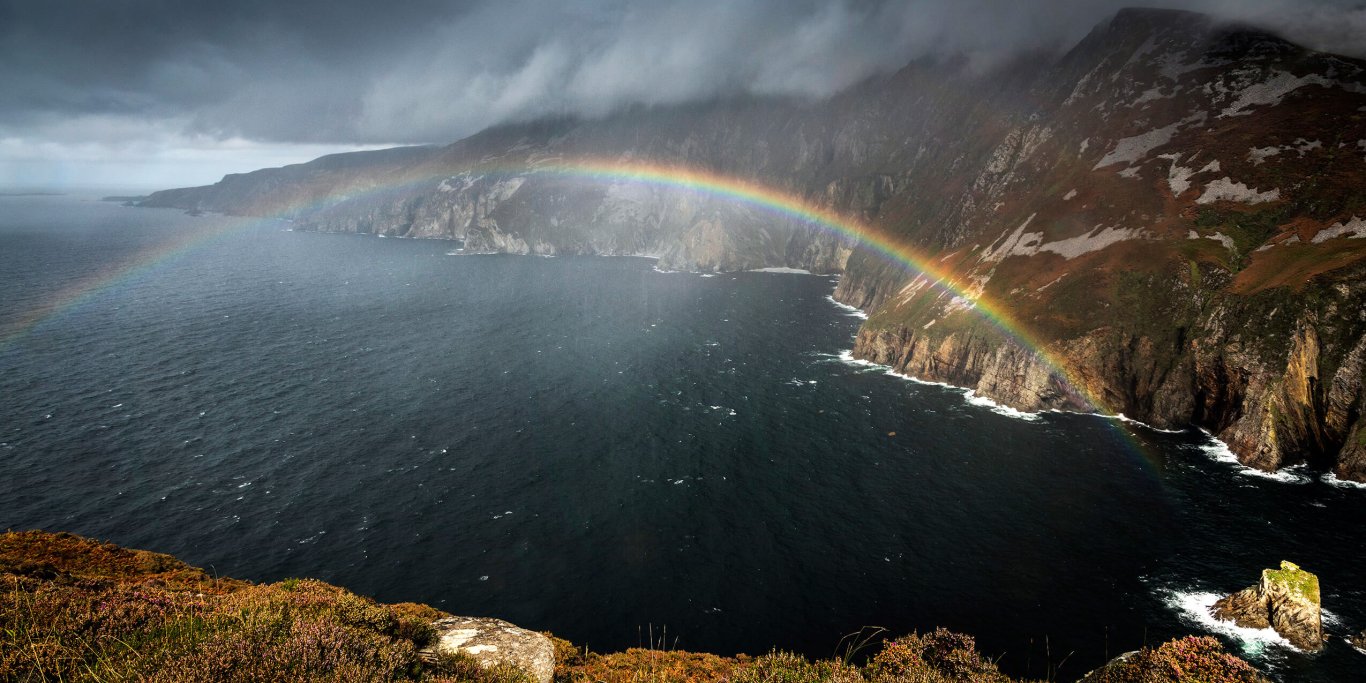 Slieve League — sometimes spelt Sliabh Liag, in the Irish way — is actually three times the height of the Cliffs of Moher.
You'll certainly need a good head for heights to hike to the summit.
Glenveagh National Park is one of Donegal's best-kept secrets.
Covering more than 16,000 hectares, it not only features woodlands, lakes and mountains, but also a romantic castle and its own herd of native red deer.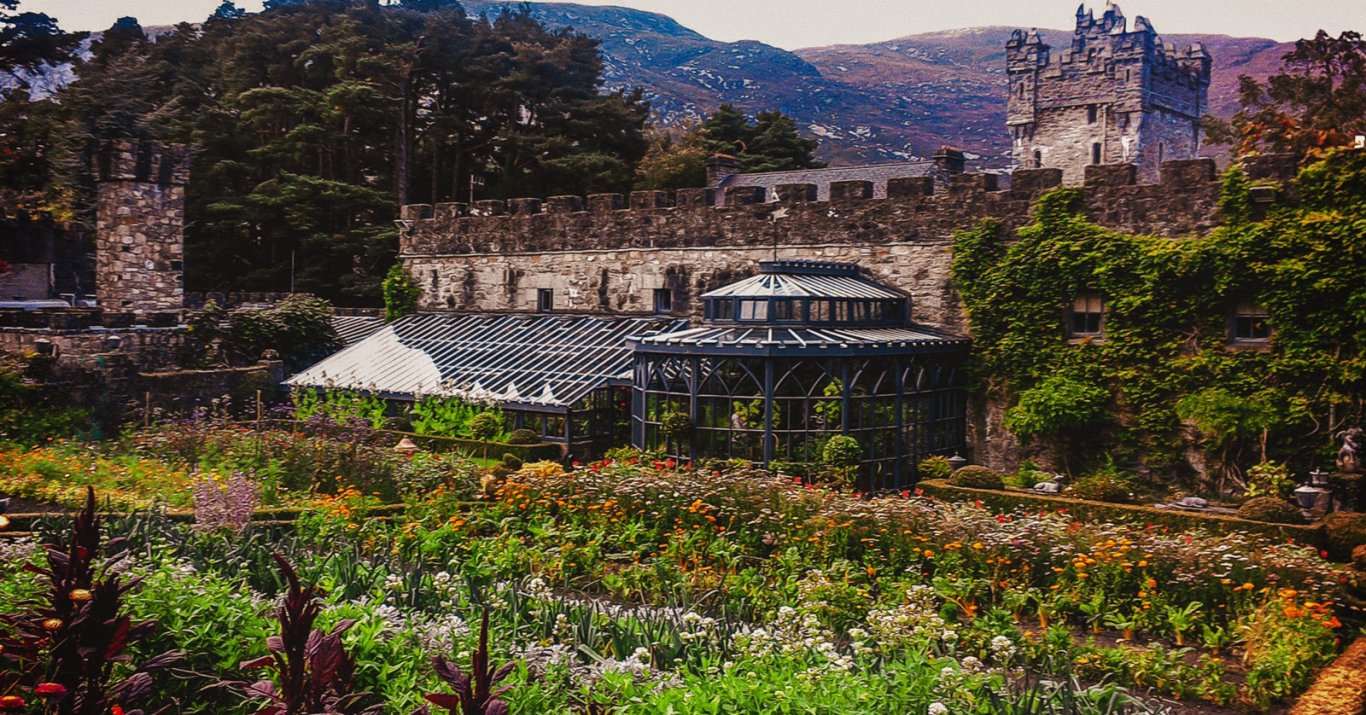 Glenveagh Castle itself was built around 1870. Take afternoon tea in the elegant tearoom after a stroll around the walled garden.
Another way to experience Glenveagh is by walking its trails. There's something for all abilities, with short nature trails and lakeside walks to longer trails with elevated views.
A trail bus will drop you to starting points for walks.
Inishowen in Donegal is Irelands most northerly peninsula and the largest of the Donegal peninsulas.
The area is full of history, with ruins of castles and forts. Visitors will be rewarded with stunning views of the natural landscape as well as rugged coastal scenery and pristine beaches.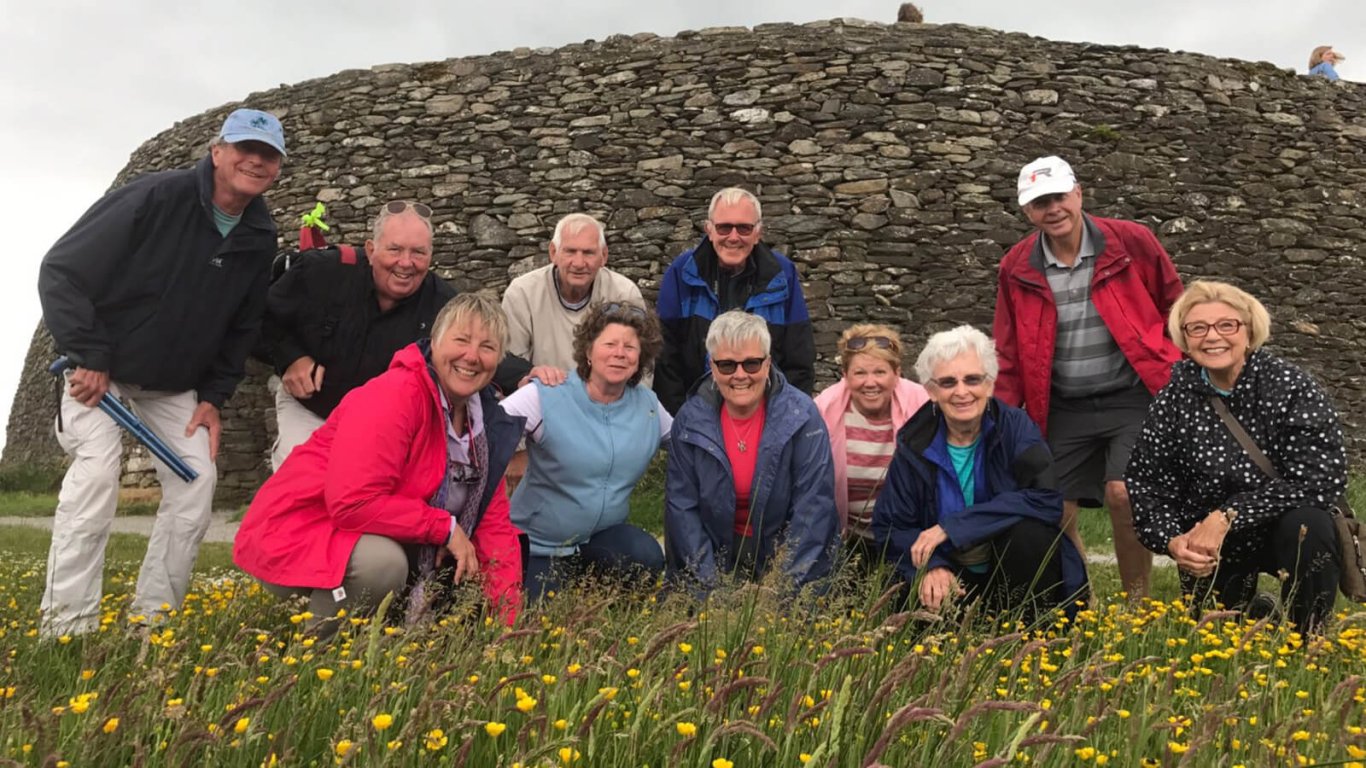 Start or finish your drive at Grianán of Aileach, an impressive circular stone fort which is believed to date back to around the 5th century BC
Towering above the Inishowen Peninsula, Grianán of Aileach boasts views in all directions.
Get in touch if you'd like to know more about the north west of Ireland: enquiries@vagabond.ie
Thanks to Miles Iwes, Rube Xove and Mitch Hodge on Unsplash