Famous Irish sights like the Cliffs of Moher and the Blarney Stone are worth your time. But there's nothing quite like discovering a remote part of off the beaten path Ireland. Somewhere away from the crowds that truly feels like yours.
1. Rossbeigh on The Ring of Kerry
The famous Ring of Kerry is a busy place. Large tour buses. Merchandise for sale. Rossbeigh (pronounced ross-bay) sees very few tourists, however. Apart from the odd mountain biker or paraglider, in fact, you're unlikely to meet a single soul.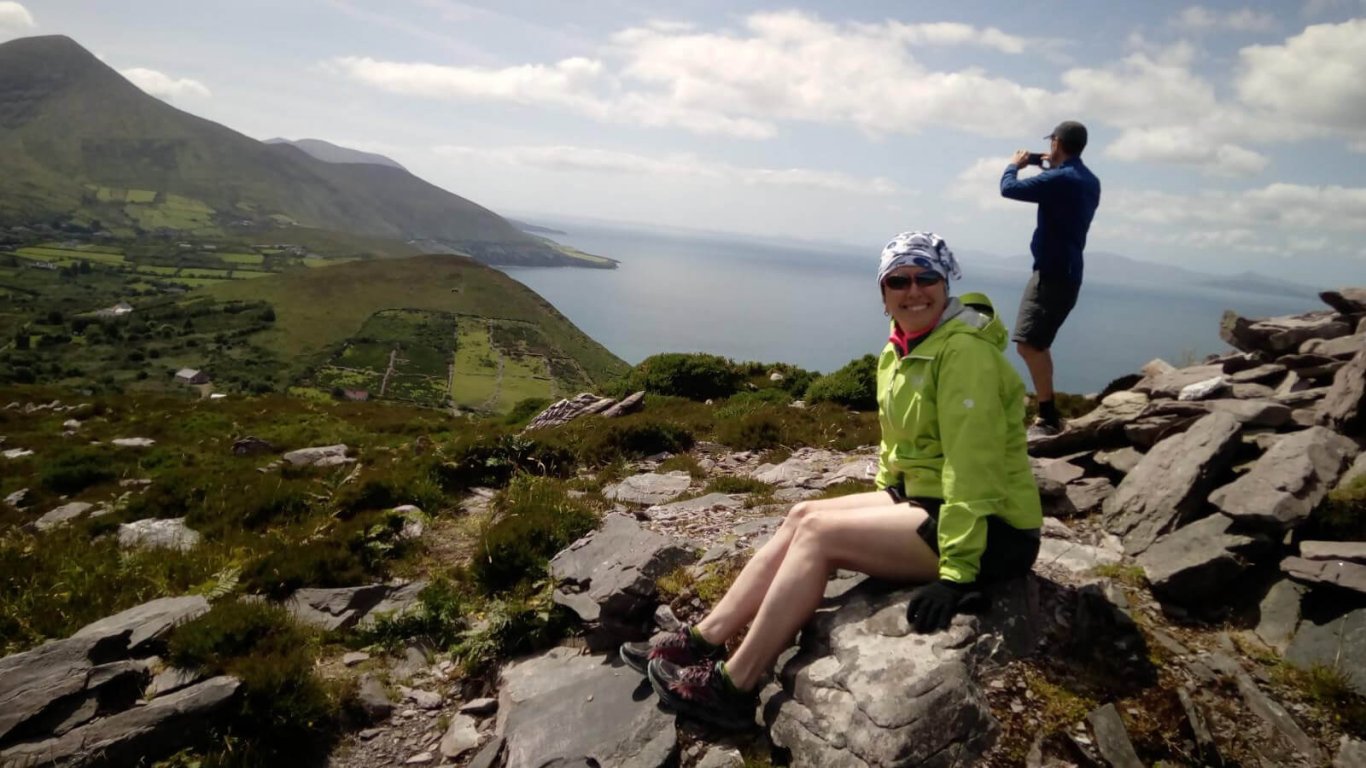 It's is the perfect spot for Vagabond offroading. For most vehicles, access to this stunning viewpoint is pretty much impossible. Luckily, our VagaTrons 4x4 tour vehicles are ready for anything.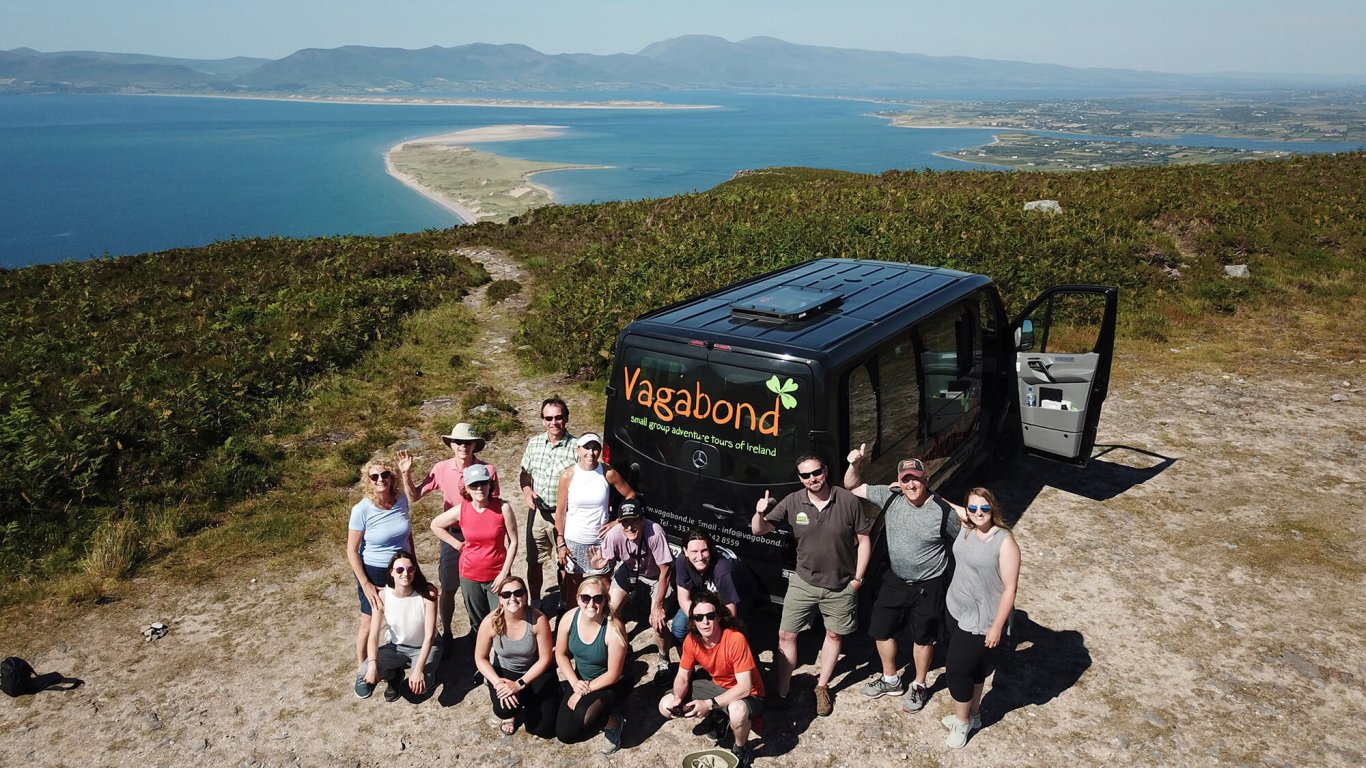 When we reach the top, the views are jaw-dropping. You'll gaze down on the expanse of Dingle Bay below, framed by the Dingle Peninsula and golden Inch Beach in the distance. Rossbeigh is truly off the beaten path. Visit Rossbeigh on our 8 Day Vagabond Wild Irish Rover Tour
2. Annascaul on the Dingle Peninsula
Annascaul is a glaciated valley with spectacular views of the Dingle peninsula. Even better, it's not in the guide books. As you hike up the valley, you are treated an amazing vista. Annascaul lake lies far beneath. Rugged mountain sheep roam freely. A stream threads through the valley. A little waterfall is perfect to sit by and take it all in.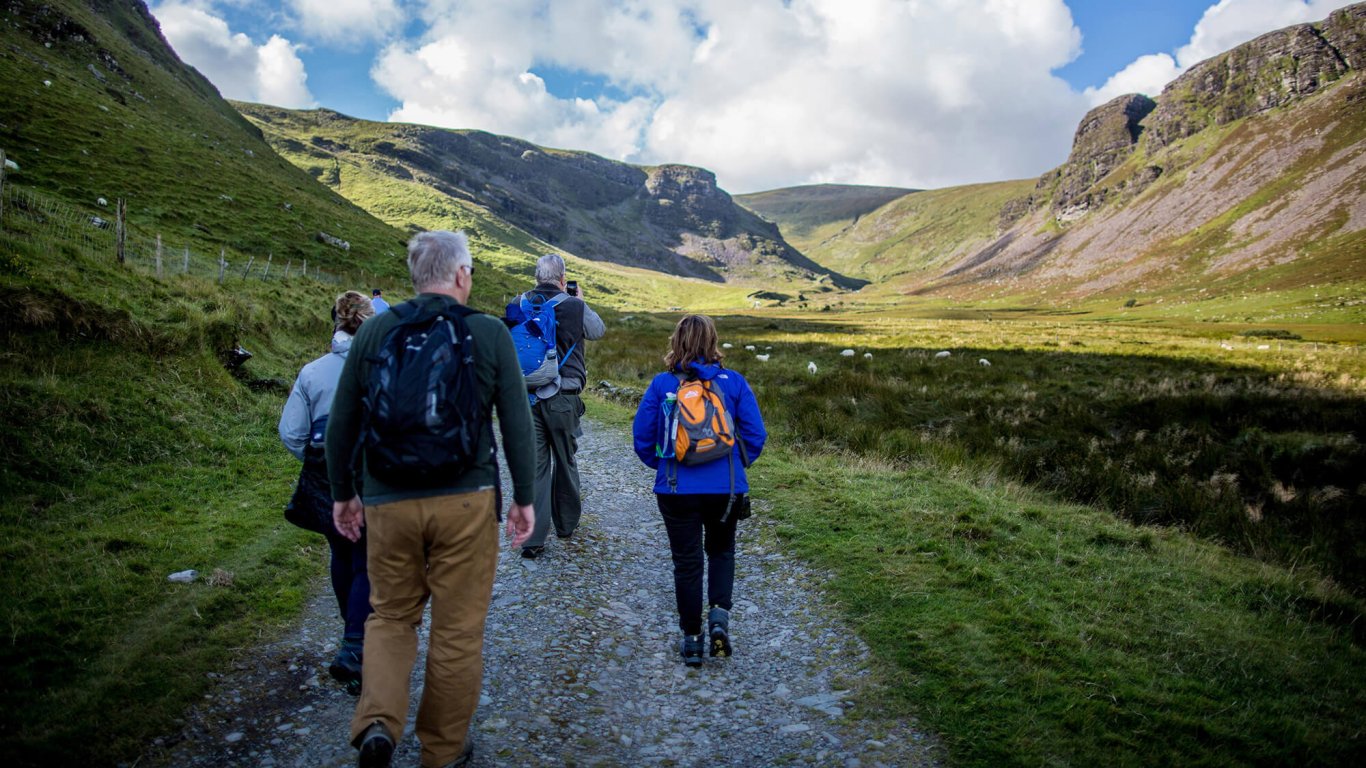 Refresh yourself afterwards with an ice cold pint in the nearby South Pole Inn. This characterful pub was once owned and run by Edwardian Antarctic explorer, Tom Crean. Hike Annascaul on our 7 Day Vagabond World Tour of Ireland
3. Bray Head on Valentia Island
Perfect for a short hike; Bray Head boasts clear views of the Blasket Islands, the Skellig Islands and the Dingle Peninsula.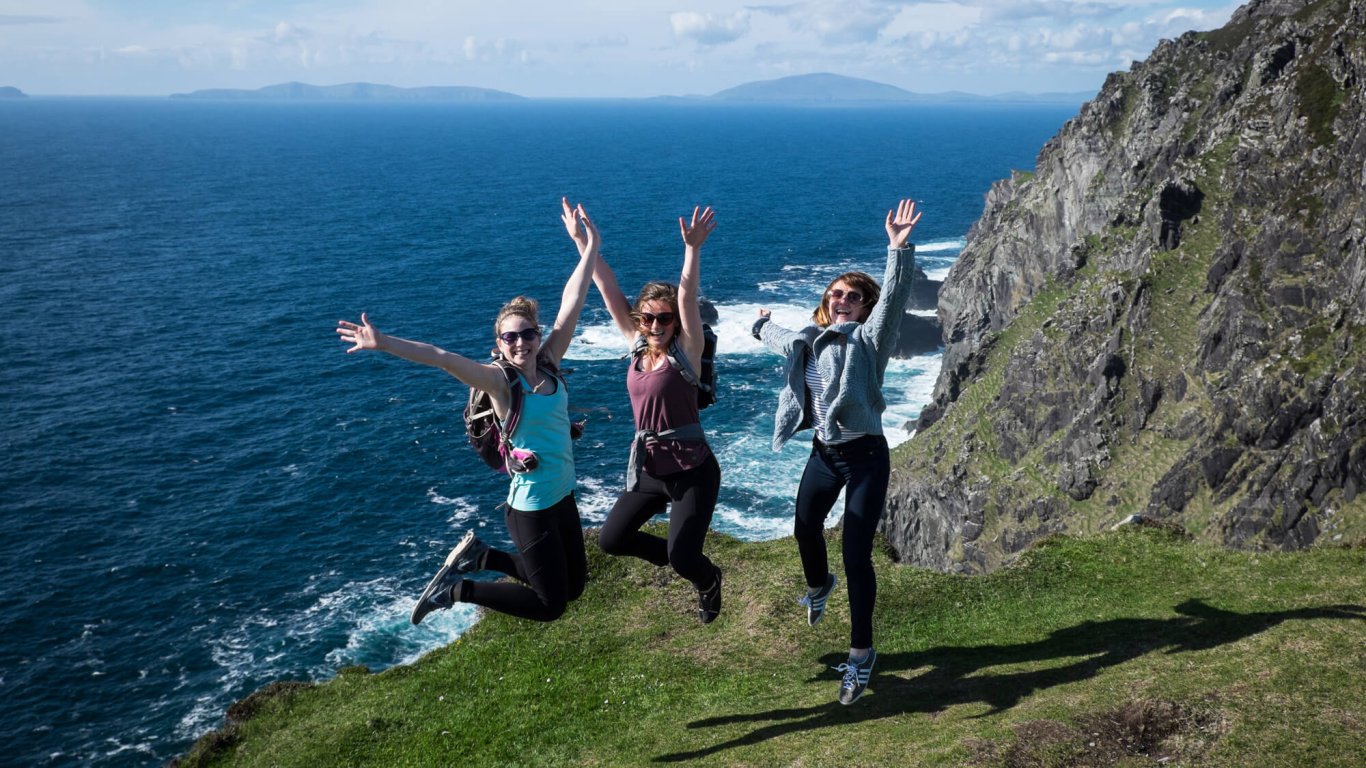 Along the way you'll pass the Valentia Island tower. Built in 1815 as a lookout for Napoleonic invaders, the tower was re-purposed during the Second World War. Look out for the word EIRE (an archaic way to refer to Ireland) spelled out in stones on the ground nearby. This sign warned any stray WWII aircraft they were passing over a neutral country. Hike Bray Head on our 8 Day Vagabond Wild Irish Rover Tour
4. Doolough Pass in Mayo
Nestled between mighty Mweelrea mountain and the striking Sheeffry Hills in Mayo is the Doolough Pass. Doolough is one of Ireland's most beautiful off the beaten path driving routes. The steep mountains and wide lakes evoke a desolate beauty.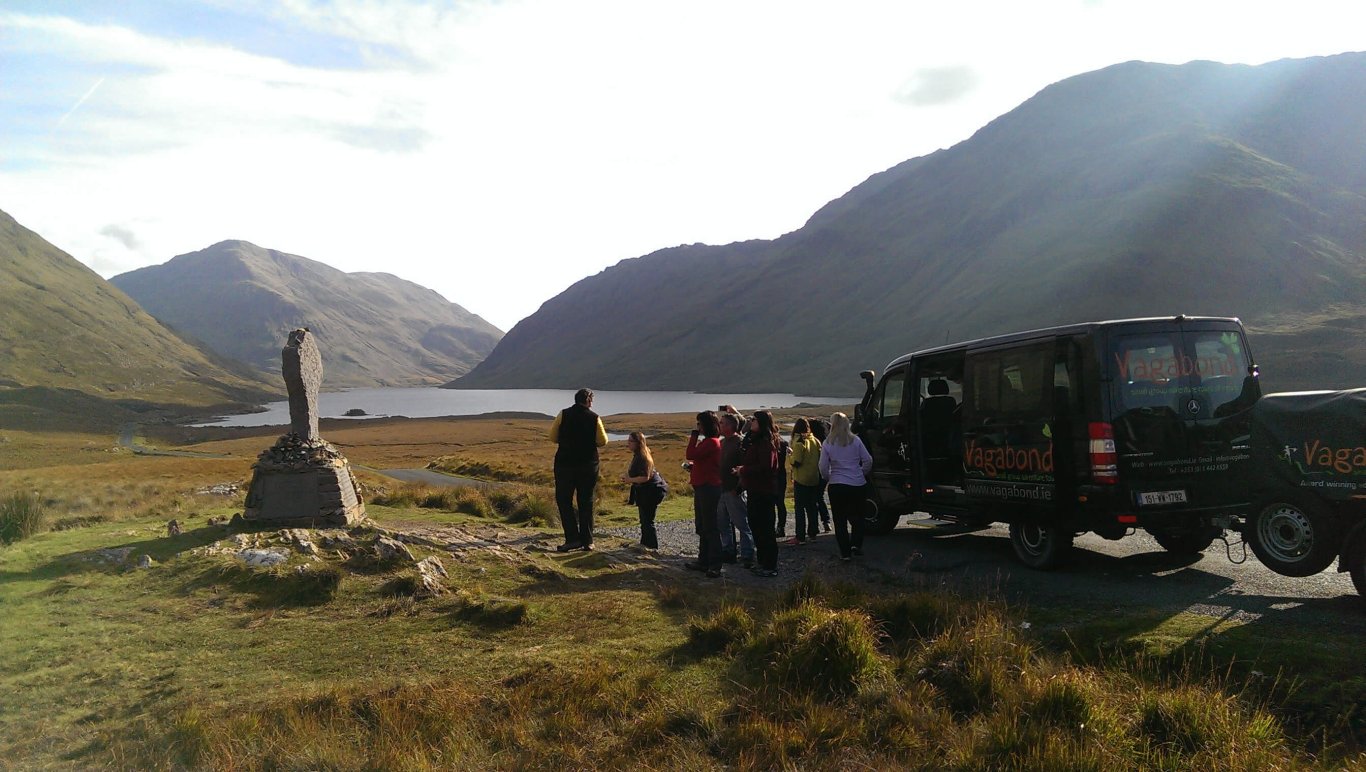 The history of the area is tragic. During the Great Famine, many people perished here of starvation during a particularly harsh winter. An interesting Native American link to Doolough exists. Having suffered their own Trail of Tears, the Choctaw tribe of Oklahoma raised funds for Doolough locals. This act of compassion is commemorated in the valley. Explore Doolough Valley on our 12 Day Vagabond Giant Irish Adventure Tour
5. Slieve League Cliffs in Donegal
At 609m (1,998 feet) high, the Slieve League sea cliffs are almost three times the height of the Cliffs of Moher. You're unlikely to see many day tours at Slieve League though.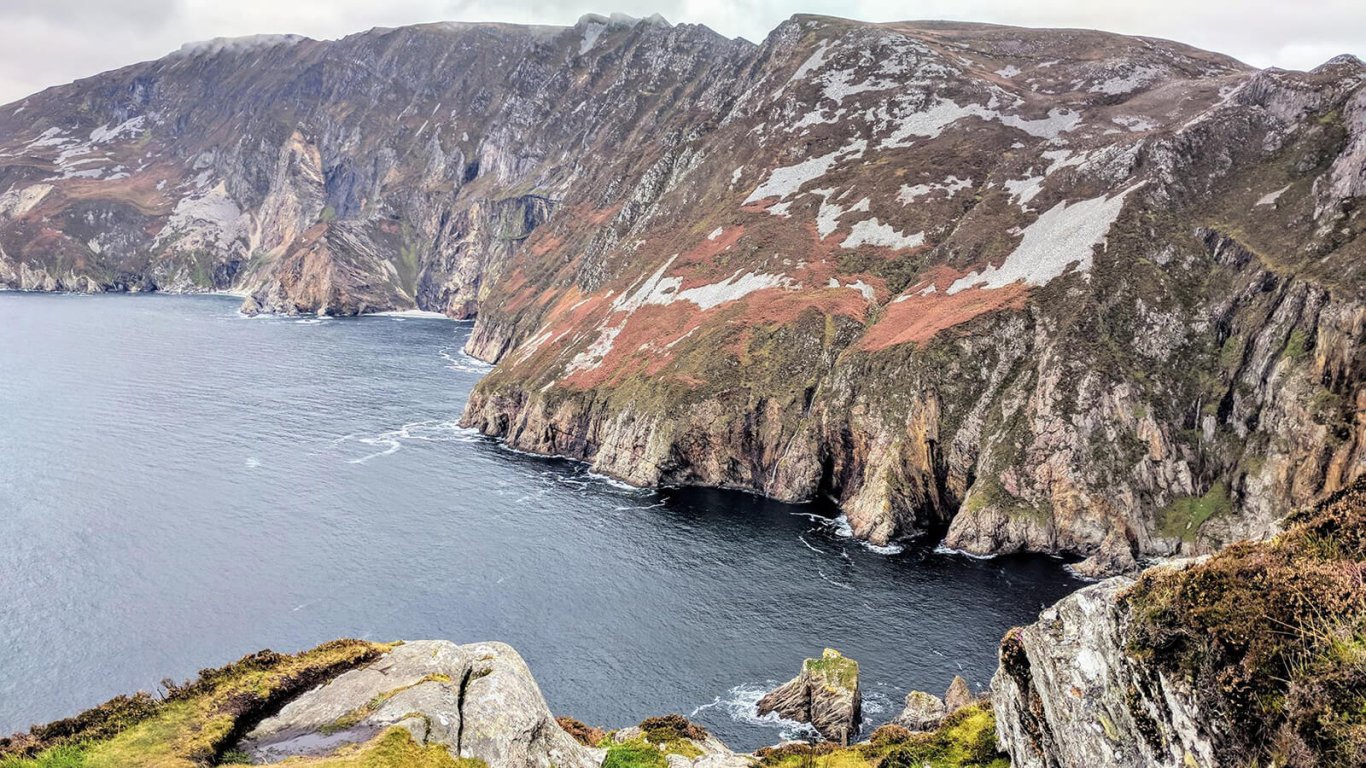 Gaze out across the Atlantic Ocean from the base of Slieve League. Or hike to the summit for panoramic views across Donegal Bay to the Sligo Mountains.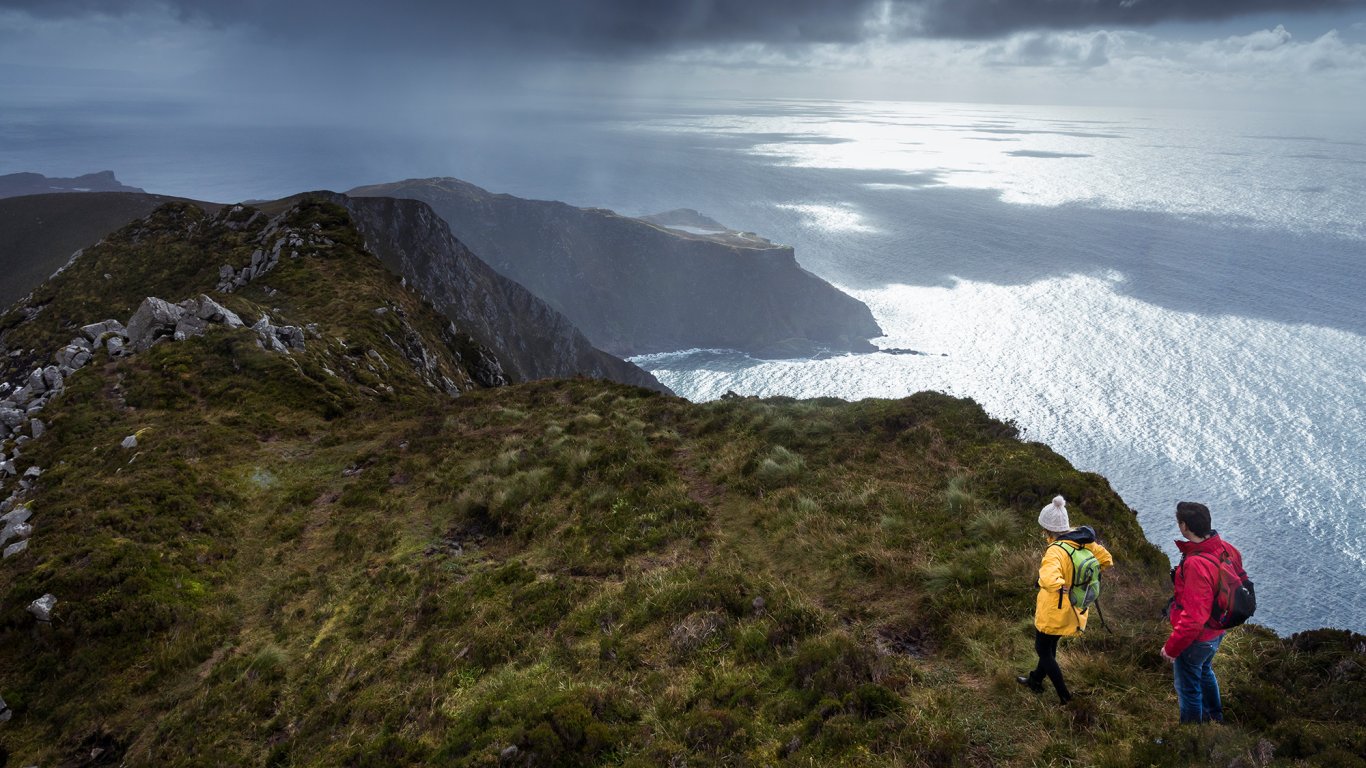 Believe it or not, Slieve League is actually part of the Appalachians! Geologically speaking, of course. Formed of the same rock type, the two mountain ranges on opposite sides of the Atlantic were once close together. Off the beaten path hotspots nearby include the heritage village of Ardara, Mahera beach and sea caves, and the mountainous Granny Pass. Climb up Slieve League on our 7 Day Vagabond Magnetic North Adventure Tour
6. Grianán of Aileach on the Inishowen Peninsula
Our island's northwestern corner is the essence of off the beaten path Ireland. At its very northern tip sits Inishowen.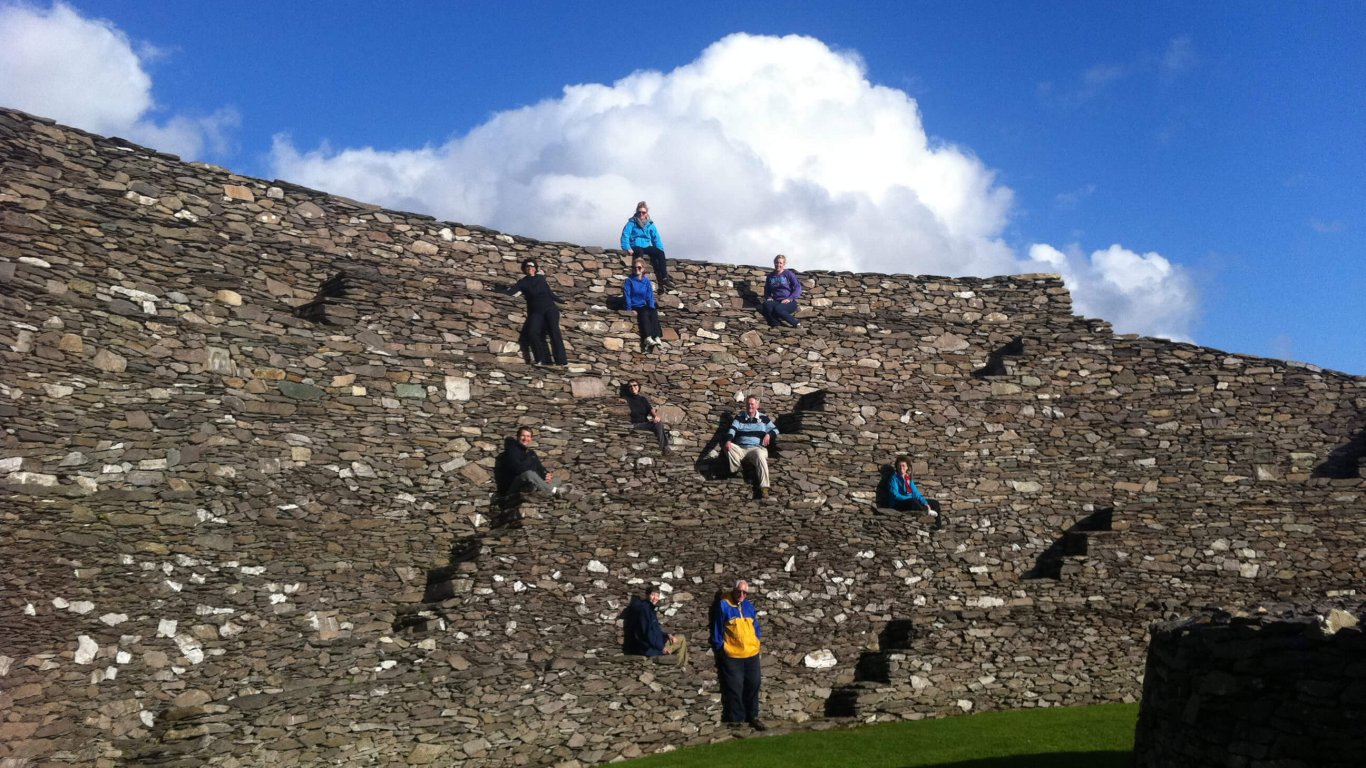 One our favourite hidden gems here is the stone fort at Grianán of Aileach. What began in the 5th century BC as a pagan temple was later adopted by Christians. After a short hike to reach the fort, you'll soak up panoramic views of Inishowen, the Atlantic Ocean, Donegal and Derry. Visit Grianán of Aileach on our 7 Day Vagabond Magnetic North Adventure Tour
7. Comeragh Mountains in Waterford
🤫 Ssssh... The Comeraghs are perhaps Ireland's best kept secret. This glaciated mountain range in Waterford offers beautiful vistas and challenging hikes. But nobody else seems to know!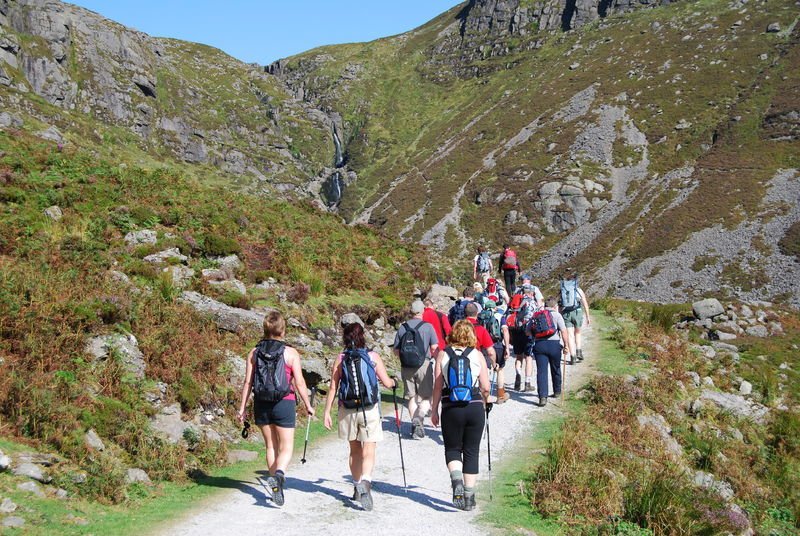 Don't miss Mahon Falls; an 80 metre (262 feet) high waterfall. Mahon Falls is especially impressive after heavy rain; the hike there is easy. Believe in magic? The Comeragh mountains is also home to a mythical magic road. This is a road where vehicles are known to roll uphill. Some say it's the local fairies at play. More than likely, the explanation is an optical illusion. Either way, the magic road has been known to catch out many an unknowing visitor. Feel the magic of the Comeraghs on our 6 Day Driftwood Ancient Ireland Tour
8. Uragh Stone Circle on the Beara Peninsula
Jaw-dropping beauty. Sweeping coastal views. Patchwork green fields. The rugged Beara Peninsula encompasses everything you associate with off the beaten path Ireland. At its heart sits Uragh stone circle. Sacrifices? Tomb? The original purpose of this ancient monument is shrouded in mystery.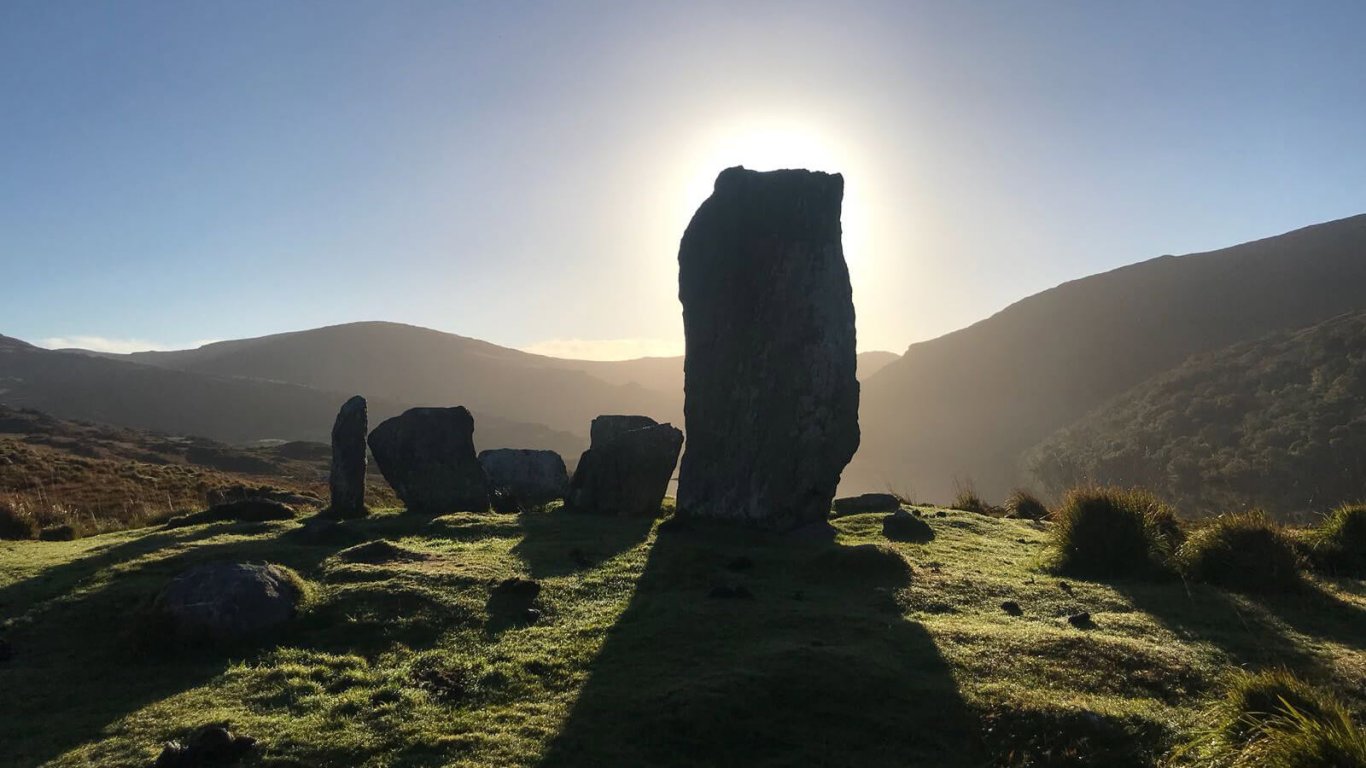 It's clear to see why its builders chose the location for Uragh stone circle. The misty lakeshore and surrounding valley were carved out by glaciers thousands of years ago. A waterfall tumbles in the distance. Mountains rise up to meet the clouds. Uragh genuinely feels magical. Dance around Uragh Stone Circle on our 8 Day Vagabond Wild Irish Rover Tour
9. Gougane Barra - West Cork
Peaceful. Tranquil. Mystical. These are just a few of the superlatives visited on Gougane Barra by our guests when they visit.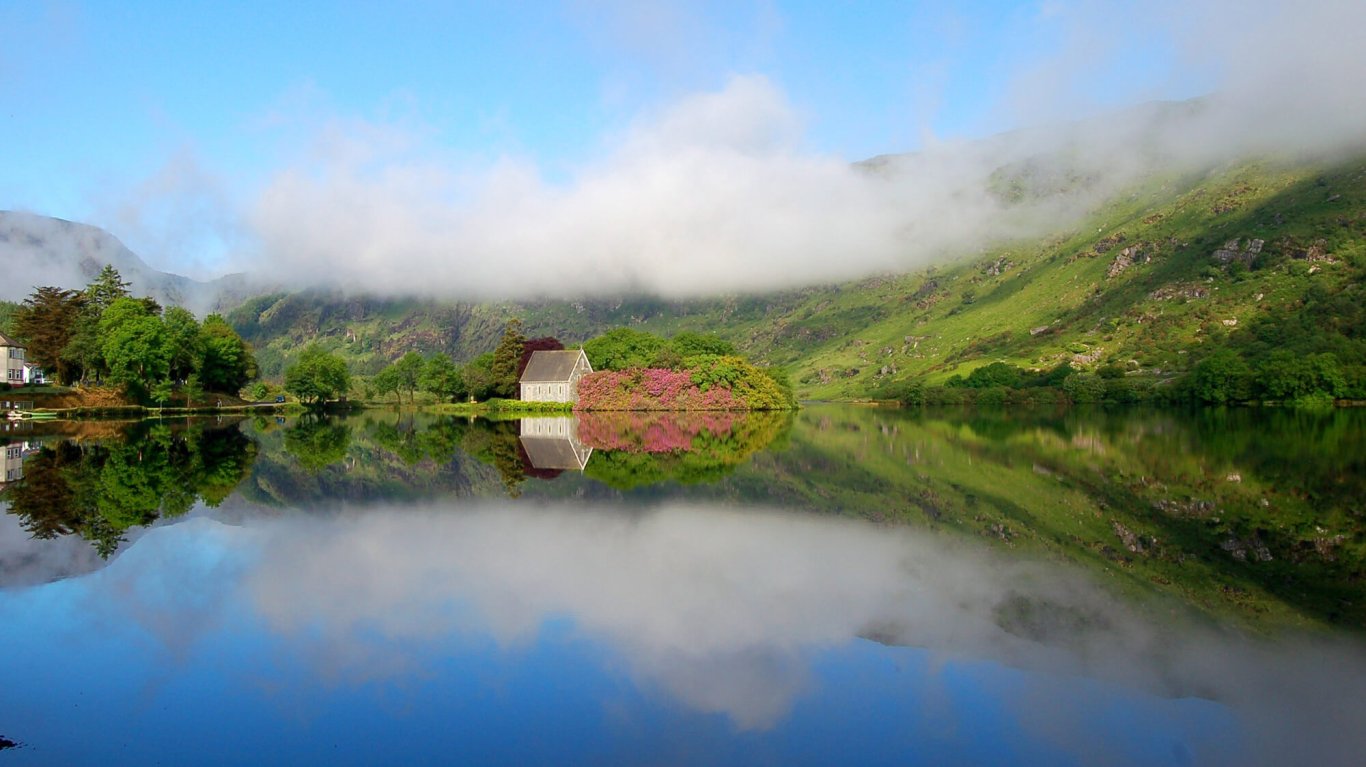 This wonderful valley is the source of the River Lee. It's also home to a stunning chapel on a placid lake. Centuries ago, early Christian saint Finbarr chose this horseshoe vale of forest and hills for his first church. It's not hard to understand why! Feel the tranquility of Gougane Barra on our 8 Day Vagabond Wild Irish Rover Tour
Fancy Exploring Off The Beaten Path Ireland?
Check out our off the beaten path tours of Ireland. Alternatively, get in contact with us on: enquiries@vagabond.ie