Starting Conversations
We take great pride in starting conversations with our guests about our love for Ireland, and the need to care for it.
In 2018, we conducted a survey of 130 guests on the topic of responsible tourism and their impression of Vagabond's role in promoting it. Were our guests aware of sustainability? Did they care?
Whilst approximately 80% of guests were aware of our sustainable ethos prior to their visit, only 23% were familiar with the eco-tourism label.
Yet, at the end of their visit, all guests surveyed had a greater awareness and understanding of the need for responsible tourism. Only 20% of passengers had considered sustainability when booking our tour. However, 60% now said they would build sustainability into their future travel choices.
We consider this proof that our multi-faceted efforts to promote eco-tourism are effectively communicated, and could be applied elsewhere in the industry.
Litter Picking
As part of their training, our guides routinely litter pick while hiking on tour. Our Vagabond HQ staff go on regular local litter picks in Wicklow.
In 2018, however, we took this proactive approach one step further.
Partnering with Pure Project, we adopted a section of woodland near Glencree, in County Wicklow. Our staff members successfully returned what had become a frequent dumping ground, to its original, unblemished state.
Bird Life
We are proud members of Birdwatch Ireland and maintain both bird feeders and nesting boxes at Vagabond HQ. We actively encourage our accommodation suppliers to follow suit. We were delighted when Beech Hill House Hotel and Gougane Barra Hotel both followed our example!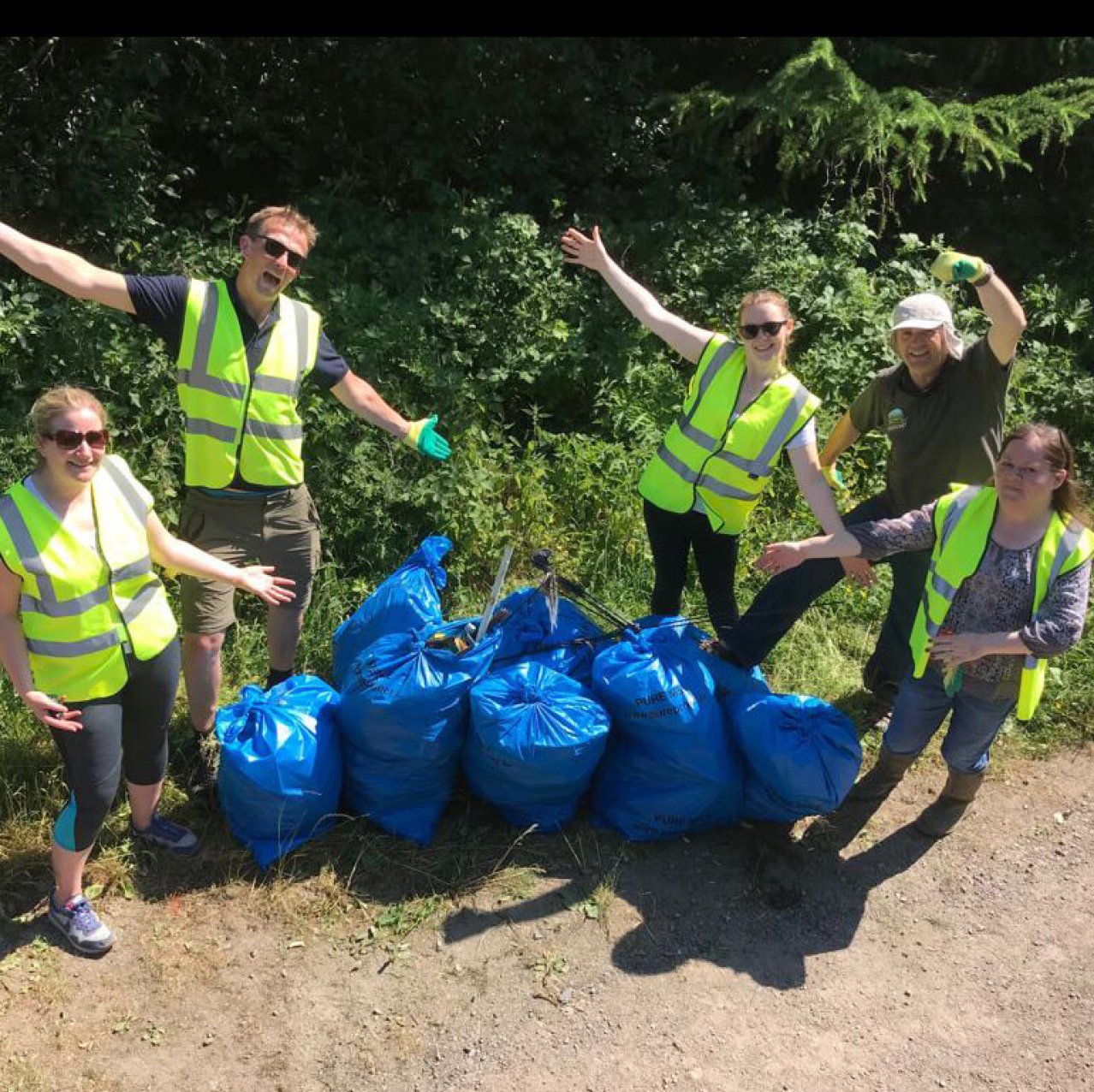 Helping Local Communities
Vagabond's off the beaten track ethos aids communities in lesser explored corners of Ireland.
On average, our guests spend 9 days and 8 nights in rural Ireland. Our accommodation suppliers and activity providers; the pubs and restaurants we use; all are owned and run locally. Therefore, the bulk of our customer spend is retained in the local economy.
This approach nurtures economically sustainable tourism in areas that may be located far from headline attractions or major infrastructure.
Case Study: Magnetic North
Our Magnetic North tour focuses on lesser visited areas of Ireland, such as Donegal and Mayo. Tourism in these areas struggles to attract tourists. They have low international profiles. There is little or no rail infratructure. They are located long distances from motorways.
Our Magnetic North itinerary features two nights and three days in both counties. Our guests are not only encouraged to explore the natural beauty that surrounds them in these areas, but to engage with local communities too.
What does Responsible Tourism mean to Vagabond?