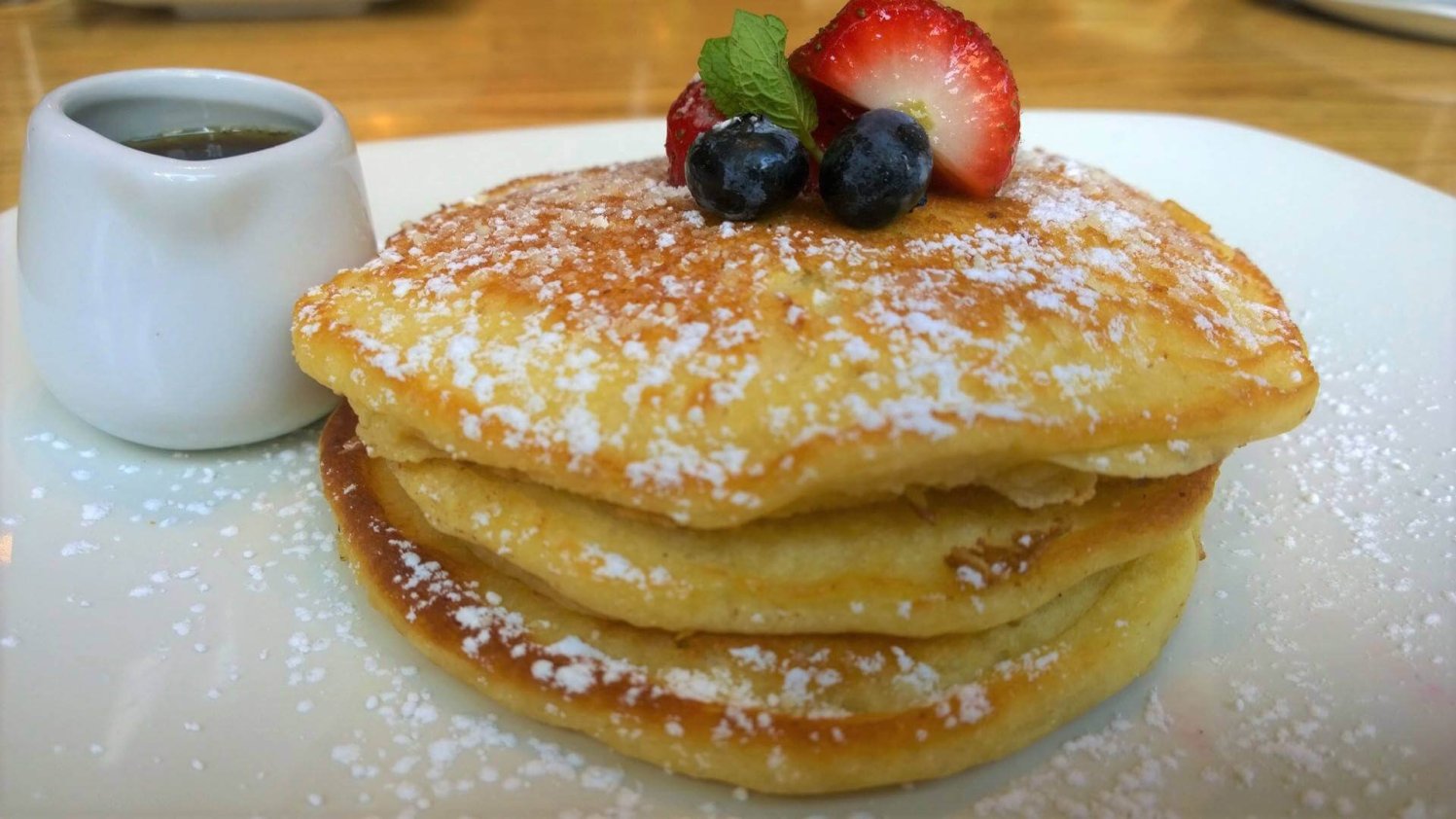 We love our pancakes! You may know the last Tuesday before Lent as Shrove Tuesday, Mardi Gras, Pancake Day, or even Fat Tuesday. Here in Ireland, we generally call it Pancake Tuesday. Along with National Pancake Day in the USA (26th September), there's never a bad time to try our Irish pancake recipe!
Where does Pancake Tuesday originate?
Lent is a 40 day fasting period in the run up to Easter. Traditionally, Irish households would clear their cupboards of all rich and fatty foods in advance.
Eggs, milk, sugar and chocolate would have to be used up. What could these ingredients possibly combine to create?!
When is Ireland's Pancake Day 2020?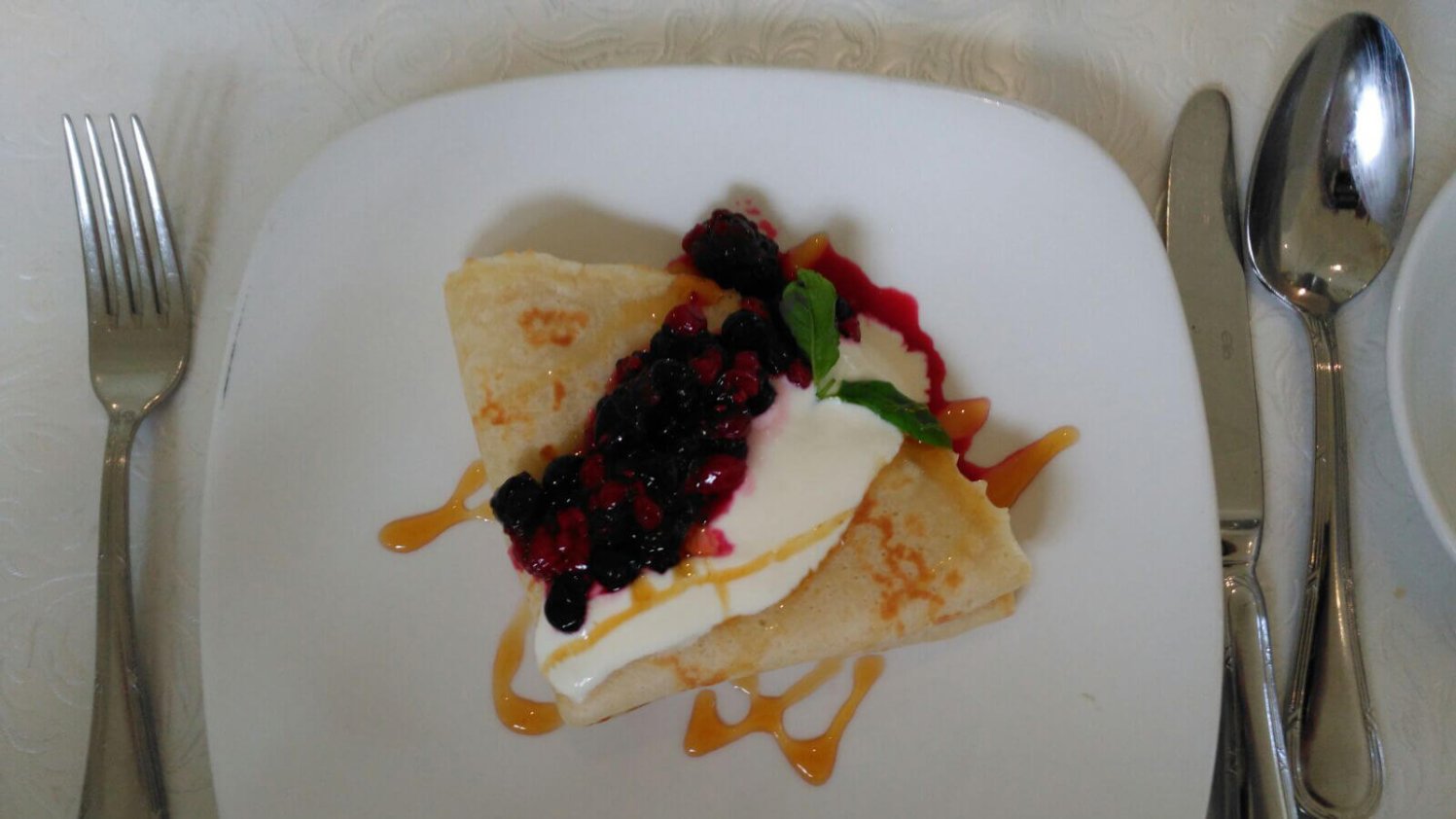 Pancake Tuesday occurs exactly 47 days before Easter Sunday (whose date varies, year to year). Counting back from 12 April (Easter Sunday 2020), Pancake Tuesday 2020 falls on Tuesday, February 25th.
In Ireland, we don't celebrate National Pancake Day (September 26). Nor do we enjoy International House of Pancakes (IHOP) here in Ireland, nor the IHOP Pancake Day tradition (this year it's on March 10th).
But there's never a bad time to eat pancakes!
What happens on Pancake Tuesday?
Pancake Tuesday in Ireland is a family affair. People dine at home, cooking pancakes together in the evening.
Irish pancakes aren't like fluffy American 'stacks' . To people from the USA and Canada, Irish pancakes might look more like French crepes; thinner and wider.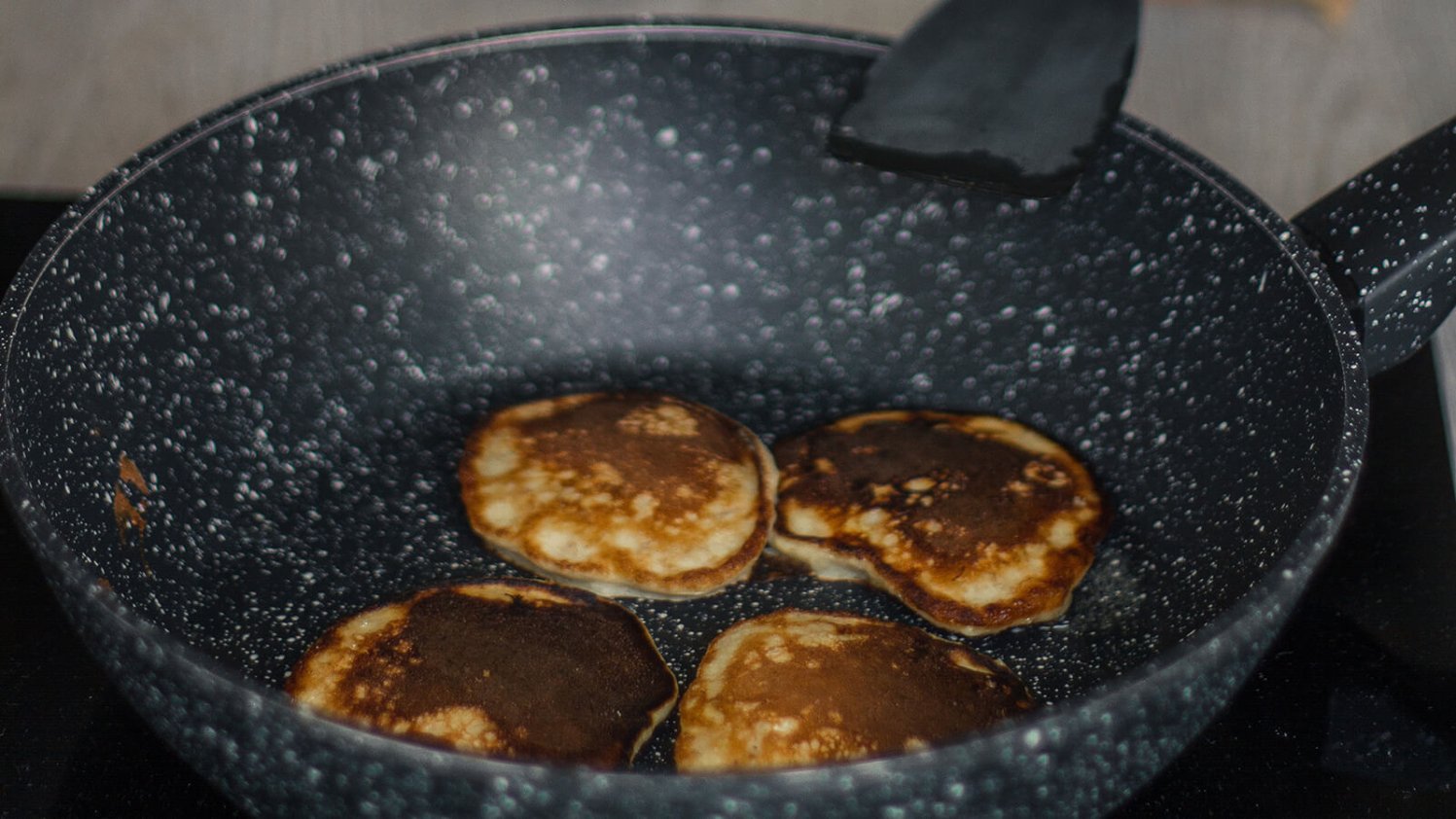 Photo by Ieva Vizule on Unsplash
How do I toss a pancake?
Nerves of steel. Strong wrists. That's what you need to toss your pancake and master our simple Irish pancake recipe.
After one side of your pancake is cooked, you will need to jerk the pan to flip the pancake 180 into the air, landing perfectly onto the other side.
Of course, you could always use a spatula. Boring.
Did You Know...
In times gone by, it was said that if a girl could toss a pancake and land it back in the pan, she would be married within a year. But if the pancake hit the floor or ceiling, she would have another year unmarried. So watch out!
Want To Eat Irish Food in Ireland?
Contact us on: enquiries@vagabond.ie.
Our friendly team will be happy to answer any questions you might have.
Simple Irish Pancake Recipe
Pancake Ingredients
125g / 1 cup of plain or all purpose white flour
250 ml / 1 cup whole 3.5% milk
250 ml / 1 cup water
2 large eggs
Banana (optional)
pinch of salt
Butter or oil (for frying)
Topping Combinations
Try as many of these as you like!
Freshly squeezed lemon juice and caster sugar - a classic!
Bacon and maple syrup - American style
Chocolate spread with chopped, toasted hazelnuts and banana - the decadence!
Fresh whipped cream with blueberries or strawberries (or any fresh fruit)
Gruyere, cheddar (or other meltable cheese) with thinly sliced cooked ham - if you're feeling savoury.
Salted Irish butter - it's all you need!
Utensils
Large mixing bowl and whisk or fork (or electric blender)
Frying pan
Spatula or fish slice
Dinner plate
Time
Prep time: 5 minutes
Cooking time: 15 minutes
Total: 20 minutes
Directions
Add the flour, milk, water, eggs, banana (if using) and salt to your bowl or blender.
Whisk (or blend) until a smooth, pourable batter is formed.
Heat your pan thoroughly with a little oil or butter added.
Pour enough batter onto your pan to cover the base completely. Tilt your pan from side to side to spread mixture evenly.
The batter should sizzle when it hits the pan. Turn down the heat to medium after a few seconds.
Once your batter looks dry on top, flip your Irish pancake and cook for a further 30-60 seconds on the other side.
Remove your finished pancake to a plate and repeat the process.
Once all your batter is finished, lavish your creations with the toppings of your choice
Enjoy!
Pro Tip: if you're cooking your Irish pancakes in batches, keep them warm by placing them on a covered plate or dish in a warm (but not hot) oven.
We'd love to see pictures or video of you enjoying your simple Irish pancake recipe - send them our way!