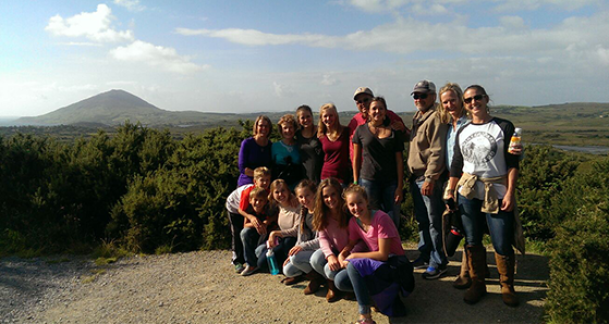 Here are our suggestions for some gentle adventures:
Take a Walk
Wherever you are, take a walk whether it's in the grounds of a castle or walled garden, along a forest trail, on a remote untouched beach or even up a gentle mountain trail. Ireland is full of fantastic walks for all levels and you'll get to experience all the sights, sounds and feel of the natural landscape and all the benefits of fresh air and gentle exercise.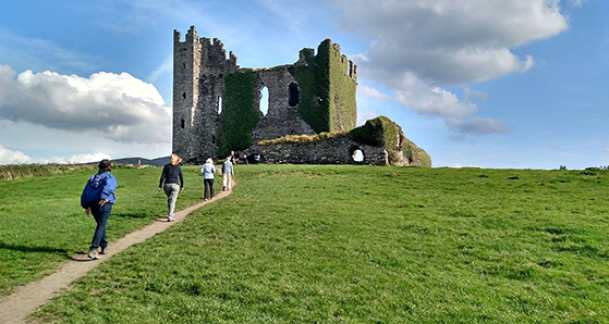 Explore the Unknown
Get off the beaten track and explore the Beara peninsula instead of the Ring of Kerry, or drive the Inishowen driving trail around Irelands most northerly headland, the Inishowen peninsula in County Donegal. Follow a road with grass in the middle or a sign that leads to a beach you might be surprised at the wonders you find at the other end.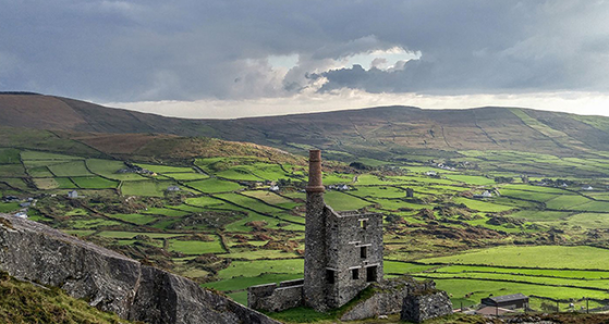 Go to Sea
Explore one of Irelands islands whether you take a ferry to one of the three Aran Islands off County Galway or drive across a land bridge to Achill Island, County Mayo. If you visit the Aran Islands, you can even set off from one county Rossaveal in Galway, visit the Aran Islands, and then arrive back in another county in Doolin in County Clare.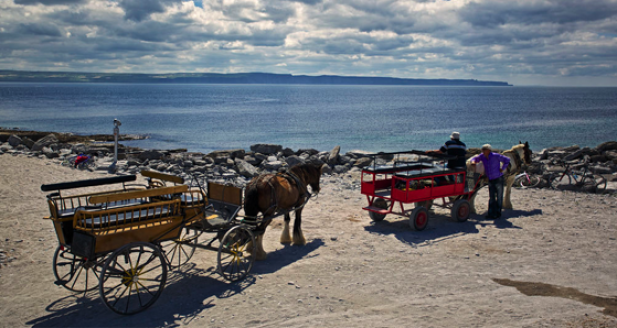 Be an Adventurous Eater
Try unusual-sounding food. Have you had black pudding, brown bread, oysters, fish and chips, a blaa or a dessert made with seaweed? These are all found on Irish menus. Theres usually an option for black pudding in hotels and B&B breakfasts or you might find it as part of a fancy starter or main, sometimes served with apple or pear. Brown bread is whole grain or wheat bread traditionally made as a small loaf of brown soda bread. Nearly every town has a chipper, a fast-food outlet serving fresh or smoked fish in batter with chips (fried potatoes). The Atlantic coast is famed for its fresh oysters they are even said to be an aphrodisiac and another delicacy from the sea is carrageen moss seaweed, often made into a dessert. Finally, a blaa is a small soft bread roll from Waterford in the southeast.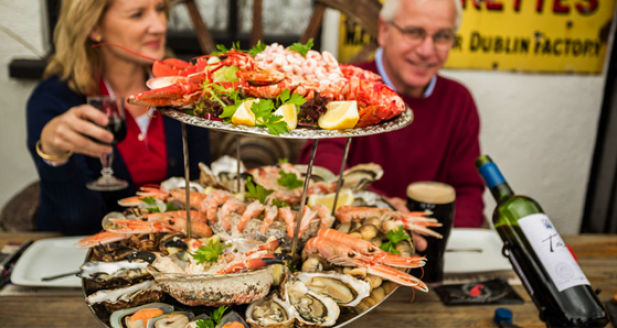 Meet a Friendly Dolphin
Take a boat trip to meet a dolphin. Dolphins are frequent visitors off the west coast and while many regularly visit the same spots and have been christened by locals, none is more famous than Fungie the Dingle Dolphin. He is a bottlenose dolphin who was first recorded as a permanent resident of the bay back in 1984. He regularly provides entertainment and companionship to all types of visitors in vessels large and small. Take one of the licensed boat trips from Dingle Harbour and you might enjoy a playful interaction with Dingles most famous resident.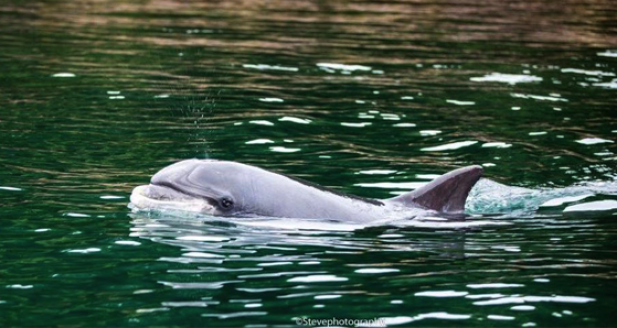 Brave New Heights
Walk across a rope bridge you wont have to do anything strenuous for this, except brave the heights. The Carrick-a-Rede Rope Bridge in County Antrim, along the Causeway Cost is 20m long and has a 30m drop to the rocks and sea below it. You can walk across to a tiny mainland and back but the main attraction, as well as the achievement of crossing it is the stunning views along the cliff-lined coast. The rope bridge was first used by salmon fishermen up to 350 years ago but its now mainly for tourists.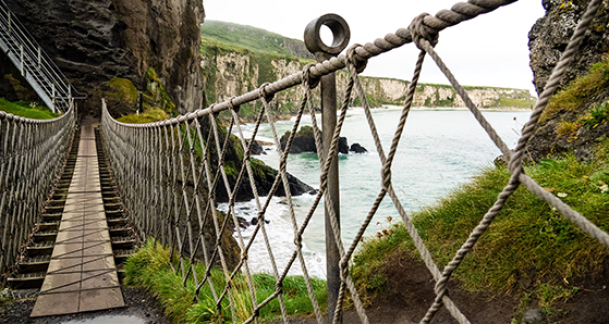 Travel by Horse and Cart
Take an old-fashioned horse-drawn jaunting car ride through Killarney National Park and as well as enjoying the ride which is usually an hour long, you can learn about the parks flora and fauna, chat with the driver and admire sights such as Ross Castle, set on a lake shore. You might even spot some of the parks native red deer.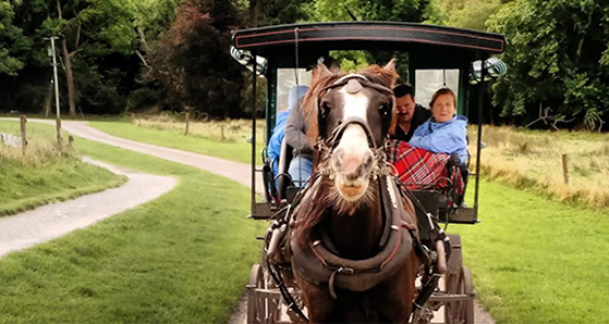 Ease into a Seaweed Bath
Ease any aching muscles and reset your internal system with a seaweed bath, said to benefit everything from skin conditions to circulation. Most baths start with a hot steam to open the pores, followed by a relaxation session in a private bath to soak up the oils released by the seaweed. Famous seaweed bath locations around the country include Enniscrone and Strandhill in County Sligo, Bundoran in County Donegal and Newcastle in County Down.
Get in touch if you'd like to know more about adventure travel in Ireland