Ireland is rich in active adventure opportunities. Sports like coldwater surfing and world-class mountain biking lie on your doorstep when you visit.
It's one of the reasons why our founder Rob Rankin created Ireland's original (and still No.1) active small-group adventure tour.
However, we know that not everyone measures their adventures in calories burnt...
Even if you don't fancy getting wet or hitting the bike trails, you can still experience an outdoor adventure in Ireland.
Want an adventure in Ireland, no matter your age or abilities? Opt for a gently-paced and easy-going Driftwood Journey of Discovery.
Read on for our suggestions for both active gentle adventure travel in Ireland...
👣 Take a Hike/Walk/Stroll
You'll love walking in Ireland.
Whether it's high in the mountains or simply through the grounds of a ruined castle, Ireland is full of walks to suit all levels.
Other walking hotspots to look out for in Ireland include gorgeous walled gardens, atmospheric forest trails and remote, untouched beaches.
If you're not the hiking type, why not explore Ireland's many quaint villages on foot. Driftwood Tours stop off at countless such charming spots where you'll have the chance for your own Irish adventure, meeting locals and browsing craft studios.
In larger seaside towns like Kinsale, Dingle or Westport, just take a stroll down historic streets to reach the ocean.
No matter where you are, walking in Ireland means experiencing all the sights, sounds and feel of the natural landscape and all the benefits of fresh air and gentle exercise.
⁉️ Explore the Unknown
We pride ourselves on showing you a side of Ireland that doesn't appear in most guidebooks.
We 💕 local. That means avoiding tourist traps and bringing you on a meaningful adventure to real communities.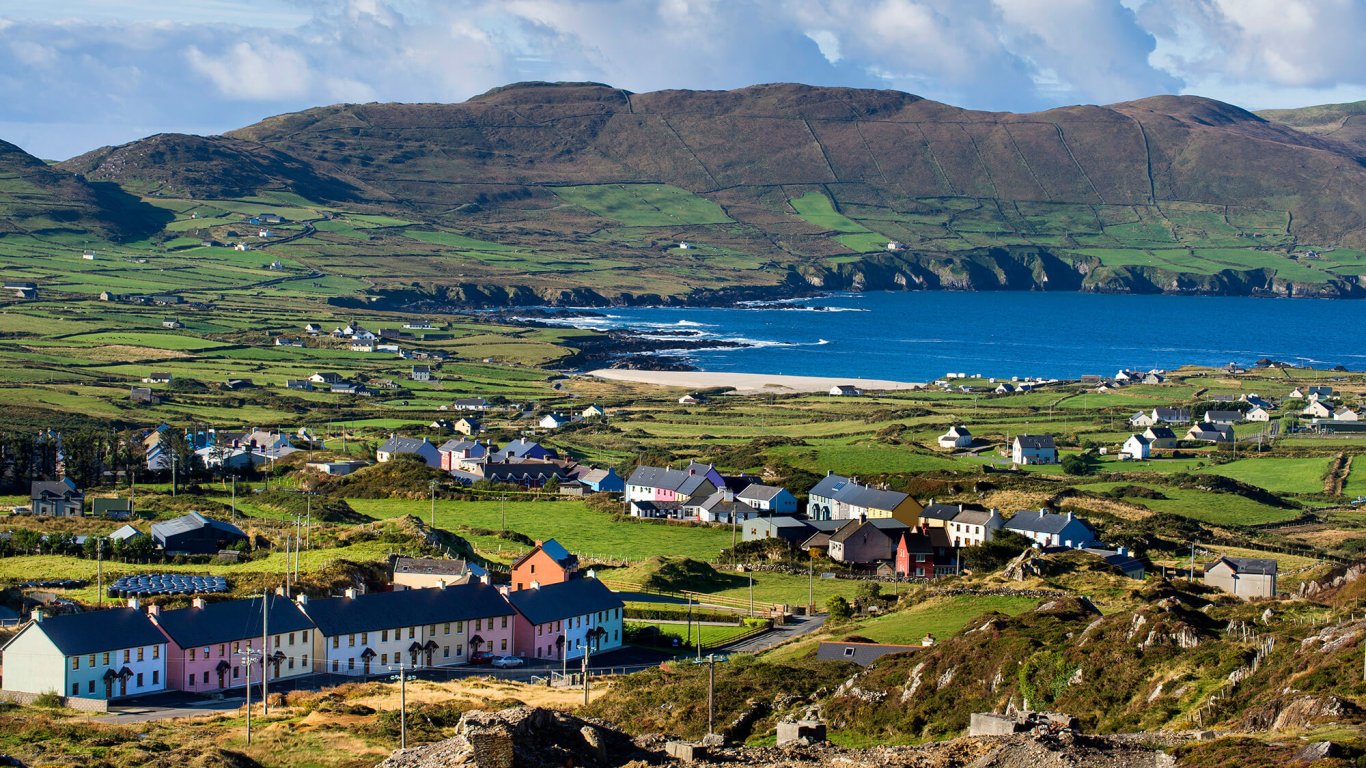 Whether you take an active Vagabond Tour or an easy-going Driftwood Tour, you are guaranteed to get off the beaten track with us.
For example, why not explore the Beara Peninsula instead of the Ring of Kerry? The Ring is more famous - but busier too.
Or take a 7 Day Vagabond Magnetic North Adventure Tour to explore Inishowen. This wild headland in Donegal is Ireland's most northerly point.
A sure sign that you're headed for adventure is how the roads look. Follow a boreen with grass running down the middle and you might be surprised at the wonders you find at the other end...
Find out more about the wonders of the Beara Peninsula in our guide
🌊 All At Sea: Visit An Irish Island
Ireland is an island off Europe. Yet Ireland itself boasts hundreds of smaller islands.
Visiting one of Ireland's windswept and interesting islands is a surefire route to adventure.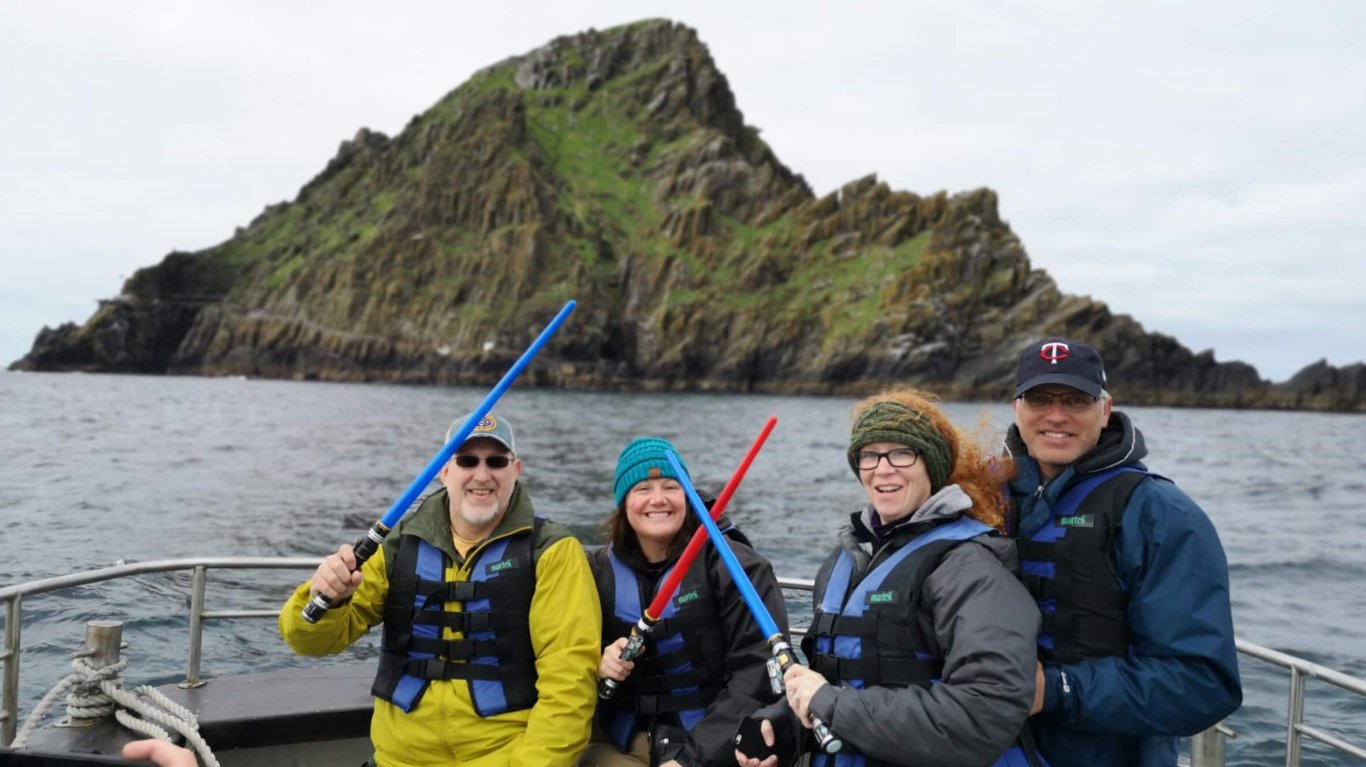 The dramatic Skellig Islands top most lists of Irish islands. Not only are they one of Ireland's most remote and dramatic destinations, they each have their own unique story and charms.
Skellig Michael is simultaneously a 1400 year old monastic ruin, a former Star Wars filmset and a UNESCO World Heritage Site. The smaller Little Skellig island is a spectacular place for nature lovers and one of the world's most important gannet breeding colonies.
Feeling slightly less energetic? Take a charming boat trip to Scattery Island for a historic guided tour on our popular 7 Day Driftwood Castles & Kingdoms Tour.
Or go nowhere further than a guide to our favourite windswept islands off the coast of Ireland
🦪 Be An Adventurous Eater
Trying unusual food is not always a recipe for happy travel stories.
However, here in Ireland, we always encourage guests to broaden their Irish food horizons.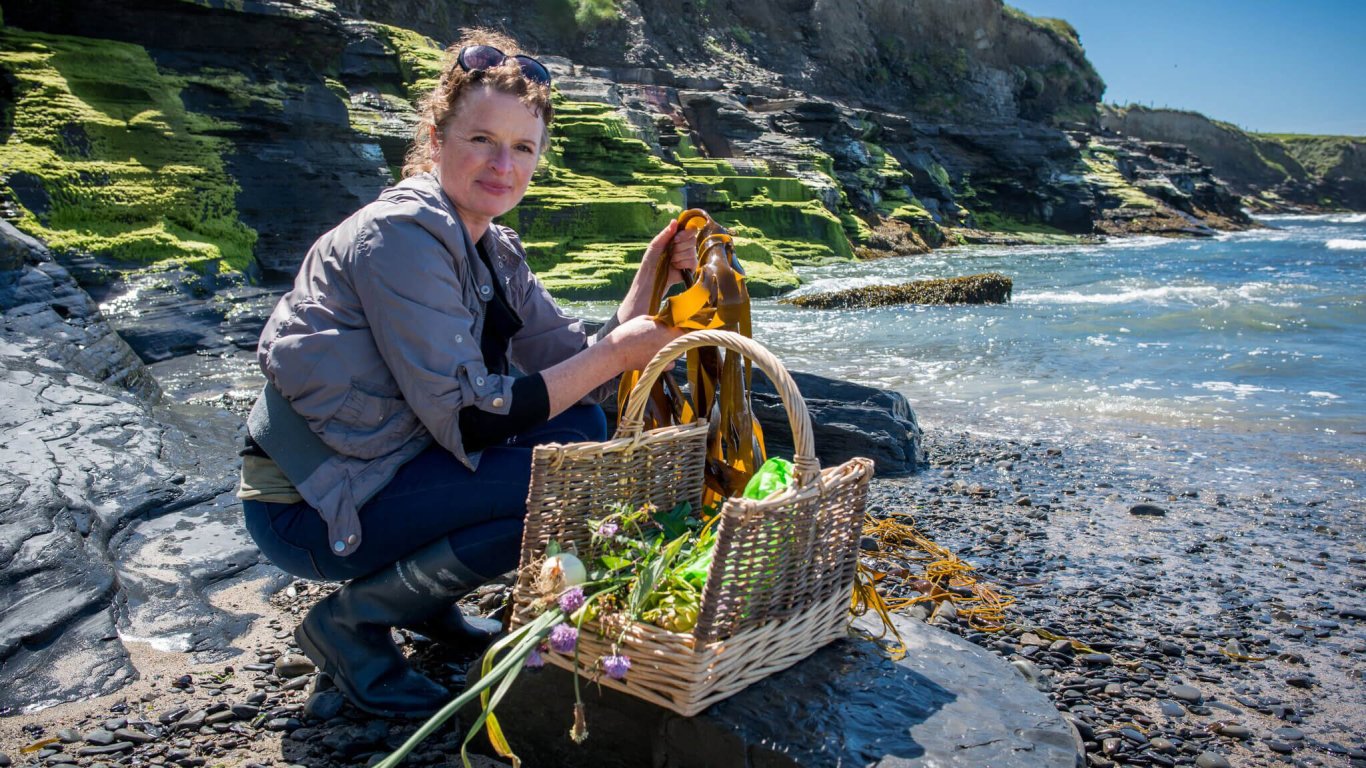 Have you ever tried black pudding, for example?
What about homemade brown treacle bread?
Fresh Connemara oysters?
We bet you've never tasted a Waterford blaa or a dessert made from Irish seaweed!
All of the above and more are to be found on Irish menus. We still love our spuds, bacon and cabbage. But there's certainly more to Ireland's food these days. You'd be crazy to miss it.
🐎 Travel by Horse... And Cart
Ireland is a country indelibly associated with horses.
No vacation to Ireland is complete without some experience of our beautiful four-legged friends.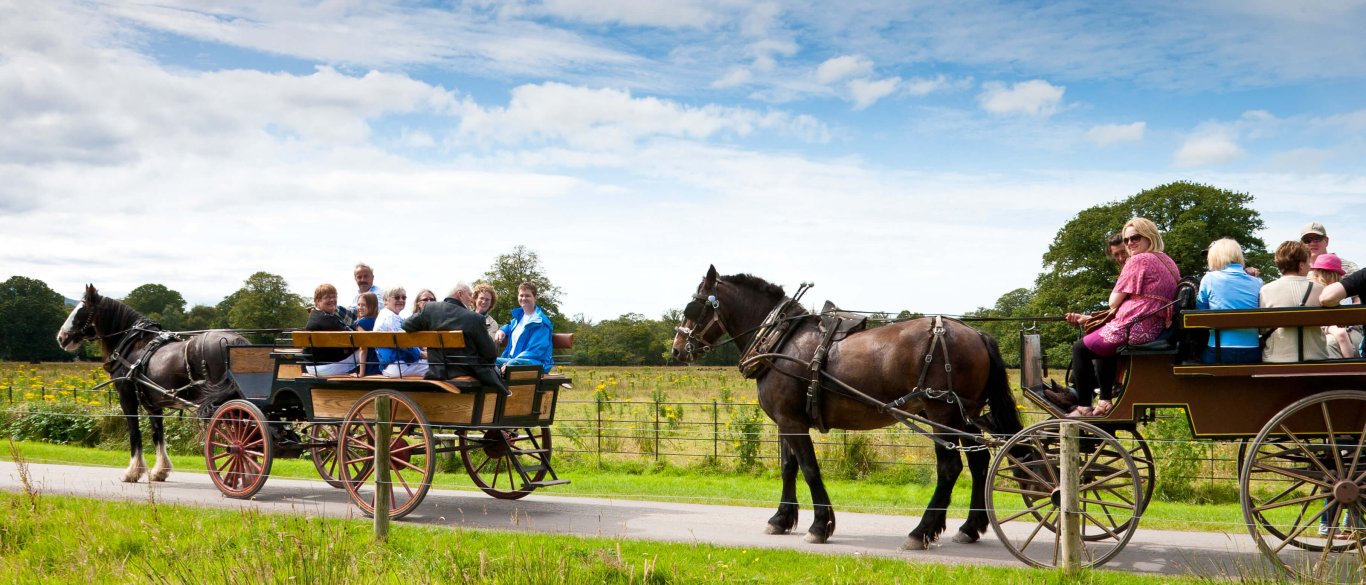 The adventurous option is to join us in horseback riding along a wild Irish beach. Active Vagabond tours that pass through Dingle and Sligo currently offer this option.
If you're taking things easy, take an old-fashioned horse-drawn jaunting car ride through Killarney National Park.
As well as enjoying the ride which is usually an hour long, you can learn about the parks flora and fauna, chat with the driver and admire sights such as Ross Castle, set on a lake shore. You might even spot some of the parks native red deer.
Find out more about horseback riding in Ireland
🛀 Ease Into A Seaweed Bath
Our green island is bursting with opportunity to create magical memories.
But at the end of a hard day adventuring, what to do?
We can heartily recommend an Irish seaweed bath.
Ease your aching muscles and reset your internal system with a seaweed bath.
Seaweed baths are said to benefit everything from skin conditions to circulation.
Most baths start with a hot steam to open the pores, followed by a relaxation session in a private bath to soak up the oils released by the seaweed.
You can try a seaweed bath at Enniscrone in Sligo as part of our 12 Day Vagabond Giant Irish Adventure Tour