From meat and potatoes to Michelin stars; from a famine to food trails, the story of Irish food is a winding road.
We've followed that road and met — and taste tested — each one of the following food tours. We know the tour guides themselves and heartily recommend every one.
Fun food experiences listed here include off the beaten path locations like Clare, Dingle, West Cork and Kinsale, showcasing the very best of Irish food.
Whether you're gobbling in Galway or chowing down in Kerry, we've got a food tour for you.
Don't miss our list of highly recommended Irish dishes, unique to regions around the island.
Now read on, hungry adventurer!
🌊 Seaweed Discovery Tour
Meet John, your charismatic guide for this foraging hike with a difference.
Your prey? Dillisk, carrageen and sea spaghetti!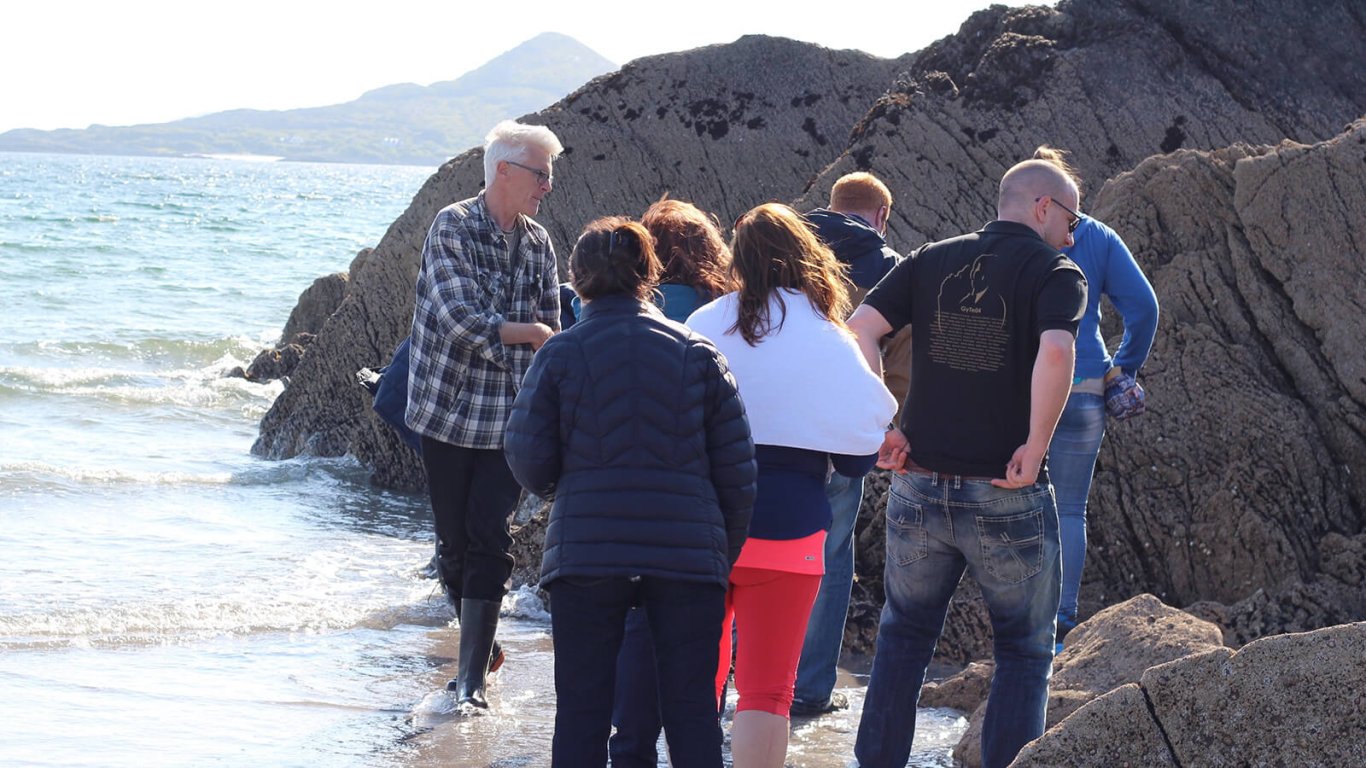 Seaweeds have been harvested for centuries in Ireland. They have a multitude of uses. These marine superfoods were baked into bread, added to stews, used as thickening agents, mixed into animal feed and dried for fertiliser.
The location of Atlantic Irish Seaweed could not be more spectacular; Derrynane Beach on the south side of Kerry's Iveragh Peninsula.
🐮 Guided Buffalo Farm Tour & Mozzarella Tasting
Pop on your welly boots for a guided farm tour of Ireland's happiest grass-fed buffalo herd.
Dorothy is your charming guide as you meet cute calves and learn how these noble beasts came to reside in wonderful West Cork.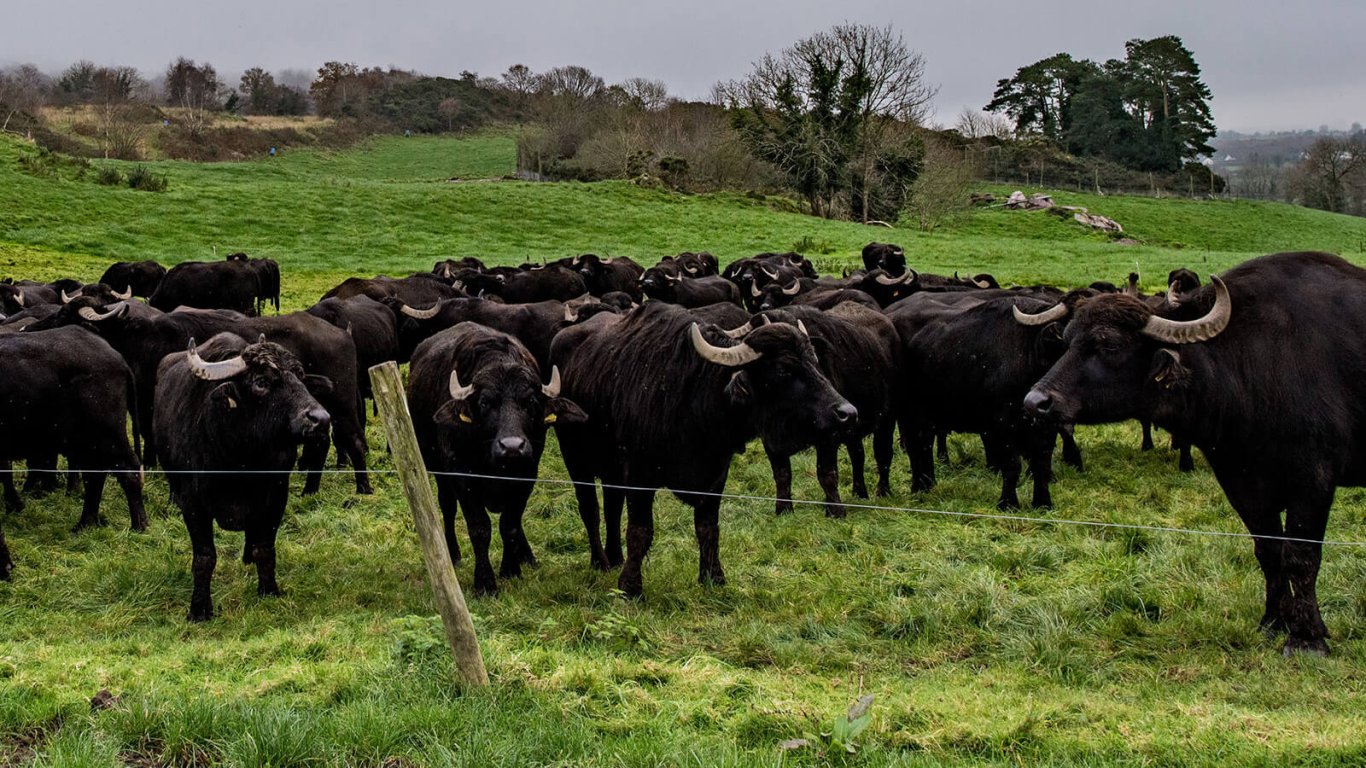 Afterwards — the most important bit — savour a lunch featuring creamy mozzarella, ricotta and halloumi cheeses.
Bonus points for trying to speak a few words of Gaelic while on tour here; this is an Irish-speaking Gaeltacht region after all!
Check out O'Tuama Tours for more information.
🥃 Taste Smoother-Than-Smooth Irish Whiskey
The Jameson Distillery in Midleton is home to the world's largest pot still, used to distill smooth, triple-distilled Irish whiskey.
Take a guided tour through the entire Irish whiskey-making process, from the mashing of barley to the maturation of the whiskey in casks. You'll also learn about the history of Jameson and its role in Irish culture.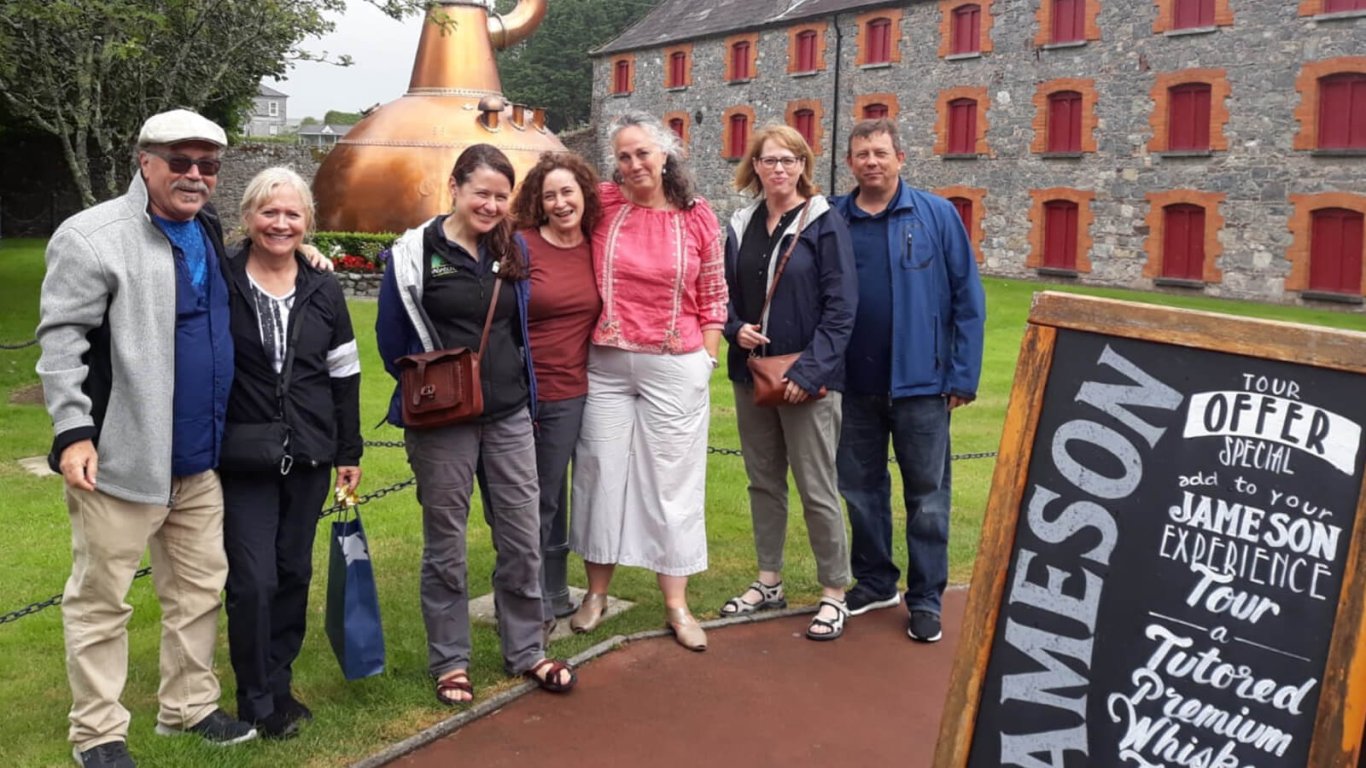 The tour concludes with a guided whiskey tasting. You'll sample three different Jameson whiskeys, learning about typical whiskey flavours and aromas.
You can visit Jameson Distillery on our 6 Day Great Southern Ireland Tour, fully refreshed for 2024.
🧚 Taste Fairy Potatoes & Irish Coconut
Surprising foraged delights and other edible wonders are waiting for you in the hedgerows of Clare.
Before supermarkets and online ordering, Irish people ate from the landscape around them.
Edible berries, roots, herbs and flowers were all included in the diets of Irish people in the past.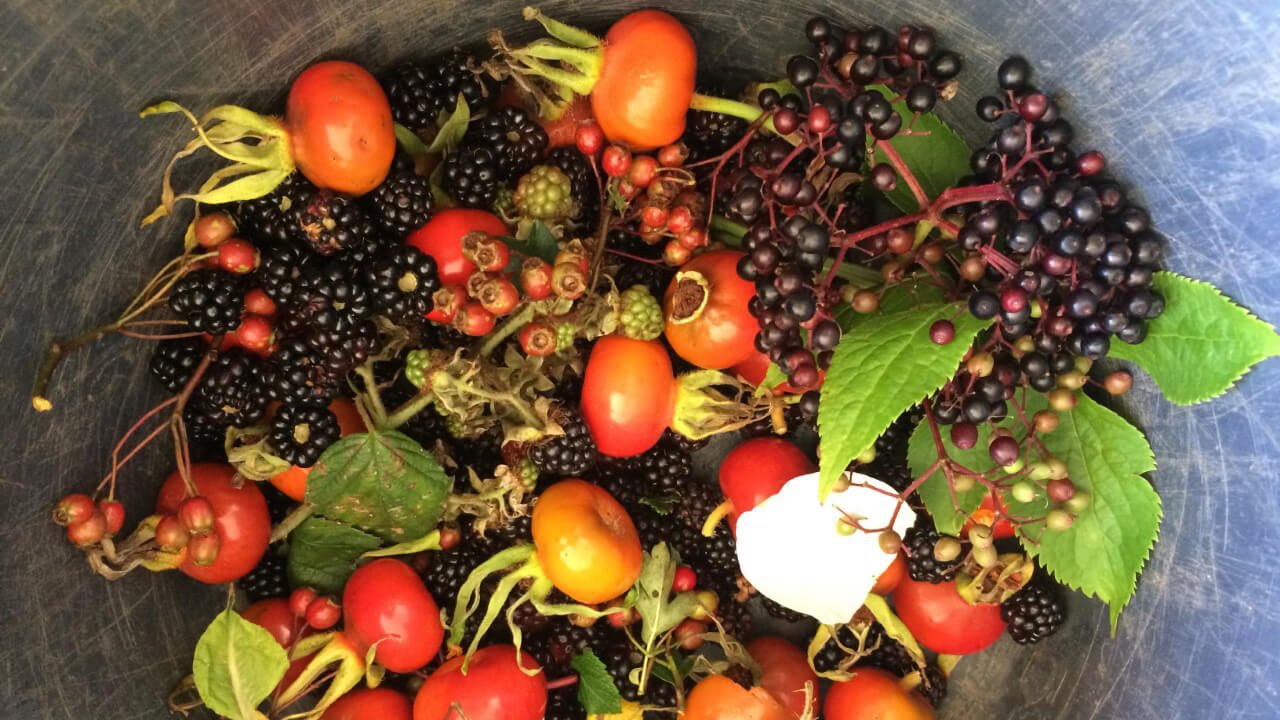 Food guru Oonagh is your expert guide, as you taste her unique concoctions and delicious distillations; all harvested from the wild Irish countryside around you.
Book a tour with Wild Kitchen when you're next passing through Clare.
🍴 Gobble Up Galway!
Visit some of Galway's most popular food spots on an award-winning Galway Food Tour experience.
Choose from a daytime, evening or sweet tooth tour.
The daytime and nighttime tours both include the Galway City Market, a local bakery, and a traditional Irish pub. You'll also learn about the city's rich culinary history and sample some of the best food that Galway has to offer, meeting some of the city's most passionate food producers in the process.
On a sweet tooth tour, you'll visit some of Galway's best chocolatiers, ice cream parlours, and shops. You'll also learn about the history of Irish candy and sample some of the most delicious treats that Galway has to offer.
🍺 Meet Ireland's Original Female Brewer
Taste craft beer at a 100-year-old, family-owned pub after embarking on a guided brewery tour, just next door.
Sound like a dream?
Welcome to Tig Bhric on the wild and windswept Dingle peninsula.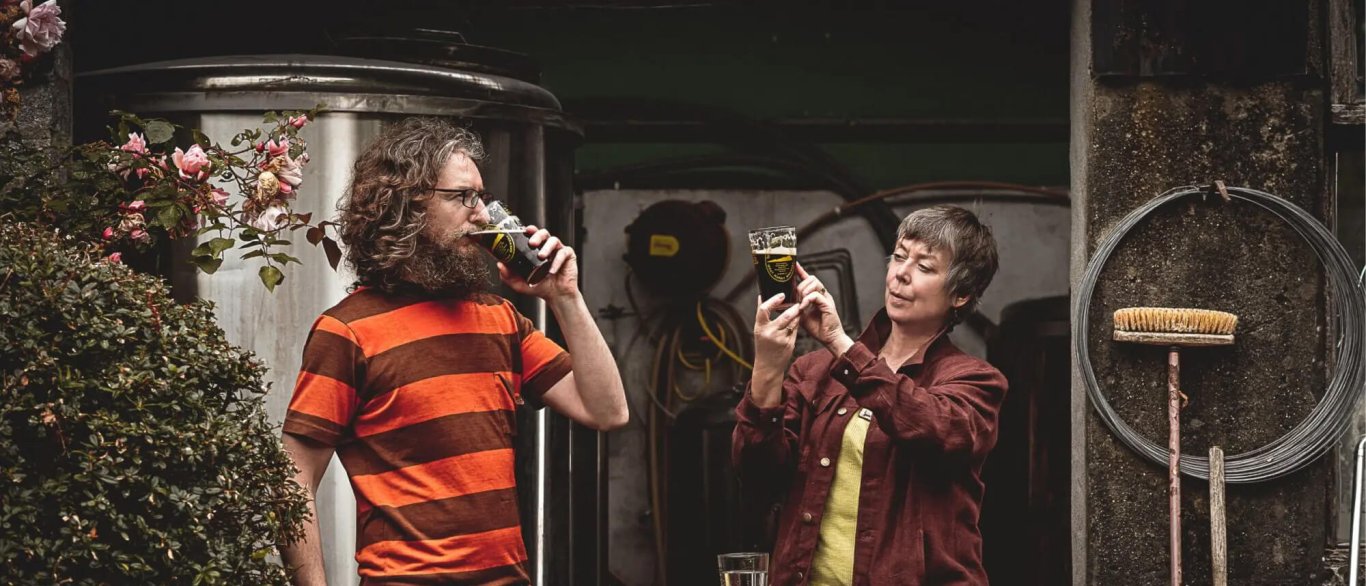 This is the home of West Kerry Brewery and its characterful head brewer, Adrienne Heslin.
🔥 Taste An Irish Coffee Like No Other!
One of the highlights of our small group tours are the regular picnic lunches.
Weather permitting, your VagaGuide will take you and your group to a beautiful spot where you can enjoy a delicious picnic lunch with stunning views.
After lunch, you'll have the opportunity to taste an Irish coffee brewed outdoors, Vagabond-style!
You'll feel totally wild as your tour guide sparks up their camping stove with twigs and boils water to make a round of delicious and warming Irish coffees.
Perfect fuel for adventuring!
😋 Typical Local Foods In Ireland
Have you tried these uniquely Irish dishes yet? Don't miss them!
🎃 Colcannon – Mashed potato mixed with cream or milk, kale, chopped onion and lots of salt and pepper. Typically eaten at Halloween.

🌼 Elderflower – May-blooming flowers from the elder tree are infused with water and sugar to create a concentrated syrup or cordial. Unique floral flavour. Elderberries, rich in Vitamin C, are also edible when cooked.

🥯 Blaa – A fluffily soft, white bread roll. Served as a sandwich or simply with butter. Typical of Waterford; allegedly brought by French Huguenot arrivals of the distant past.

🍲 Coddle - A pork-based stew that is traditional in Dublin. Often has a creamy consistency. Good hangover cure!

🐑 Drisheen – A tripe dish made of sheep's intestines filled with meal and blood. Tastes better than it sounds! Typically found in Cork.

🐷 Pudding – No, it's not dessert! Served with a cooked Irish breakfast, it's a pork, herb and oat sausage with black and white versions (black is made with blood). Tastes rather like haggis.

🐮 Spiced Beef - Cured and lightly spiced, this dish is typically served at Christmas. Tastes like pastrami as a cold cut.

✝️ Scones – Scones in Ireland are different to what Americans might expect. Here, scones are fist-sized, baked breads, typically crumbly in texture and made with white or wholemeal flour. Sometimes they have raisins inside or are served with butter, cream and fruit jam.

Did you know that you can discern the religion of an Irish person by the way they pronounce this one little word? It's sk-own for Catholic, skon for Protestant. In Ireland, even the snacks are religious!
🚐 Food On Tour with Vagabond
Starting and ending in Dublin, all of our small group tours of Ireland feature culinary delights as standard.
Each itinerary exceeds your recommended dietary allowance of unique local experiences, amazing activities and — of course — laughter and fun.
We include all breakfasts in the tour price. Our network of high quality hotels all offer buffet breakfasts with a range of delicious options, both hot and cold dishes.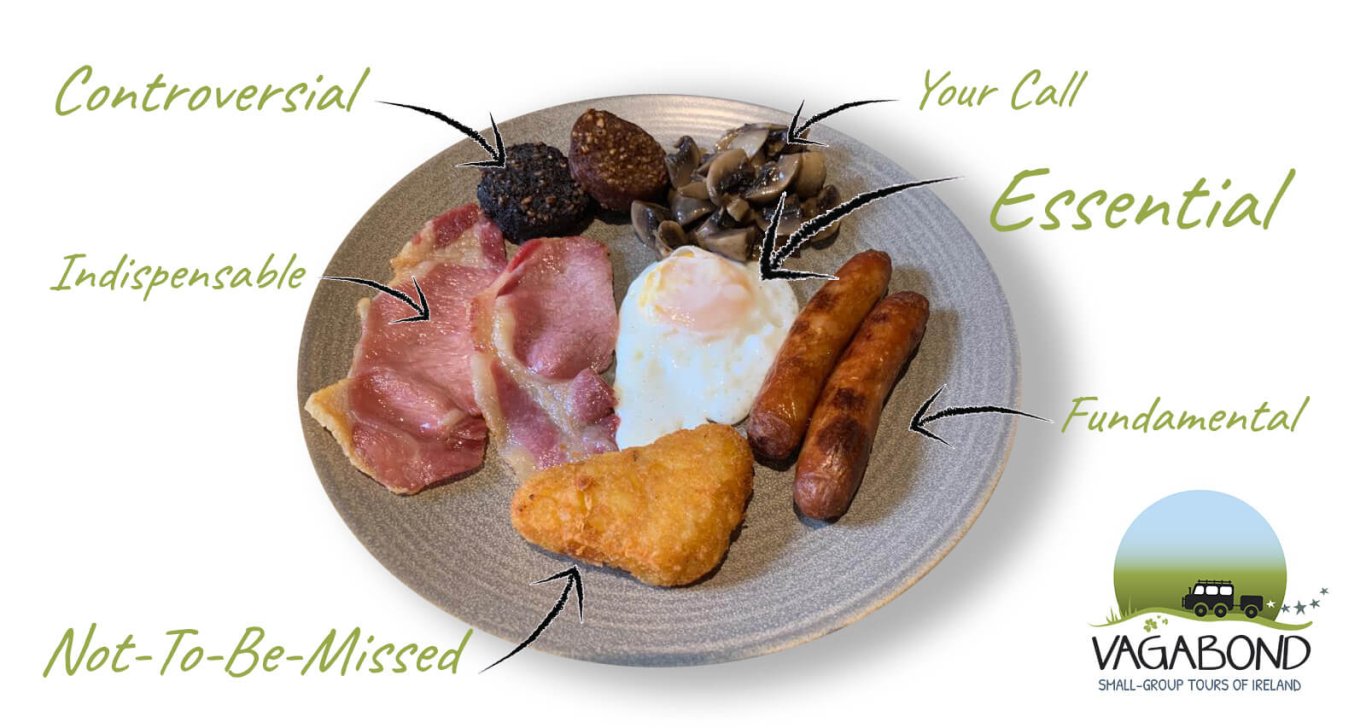 This leaves you free to choose your lunches and dinners along the route (our expert tour guides will happily recommend their favourites at each stop).
In between all the eating and drinking, you'll be given the chance to burn off those calories with amazing adventure activities like hiking and kayaking.
If you're passionate about food and looking to explore exciting Irish cuisine, we are the tour operator for you!
As Rob, our founder, says:
"After years of being under appreciated, local Irish produce has come to the fore, mixing with international influences to produce a distinctively Irish modern cuisine."
We offer two styles of culturally immersive travel:
🥾 Vagabond Cultural Adventures feature an upbeat pace and adventure activity options. Mix hiking, kayaking and biking and other outdoor adventures with history, culture, dining and shopping.
🏰 Driftwood Journeys of Discovery move at a gentler pace and focus on quality time, with all the same crafts, castles and off the beaten track locations as Vagabond.
On all of our tours, our VagaGuide tour guides curate locally owned accommodations, pubs and restaurants to help serve our central goal:
We want you to love Ireland as much as we do!